Buying your dream home involves a lot of research regarding locality, weather, accessibility and interiors. What is also of utmost importance but usually gets overlooked is the financial aspect of buying property. There are numerous small and big payments that can increase the price of the property significantly. Conversations with the seller may have introduced the terms Registration Charges, Stamp Duty, Loan Processing charges, Technical Appraisal charges, Franking charges and so on. It is important to understand what these charges mean to avoid any defaults and ensure a smooth home buying experience.
When buying property, you need to pay a tax to the government to make the purchase legal, called stamp duty. An extra charge related to stamp duty that most buyers don't know about is the franking charge. Stamp duty and franking charges are often confused to be the same thing. The reason for this confusion is mainly because these two charges are usually incurred at the same time. However, they are separate charges and in this article, we will discuss franking charges and franking meaning.
Read: Form 16 – Why Is It Important for Your Income Tax Returns
Difference Between Stamp Duty and Franking Charge
What is Stamp Duty?
Legal documents, including documents such as sale deeds, entailing the transfer of assets or properties, power of attorney agreements, conveyance deeds and other business agreements, are required to be stamped to ascertain their legal validity and binding. Stamp Duty is a government tax levied on such documents. We can consider it as a transaction tax that validates the registration of the property in your name and legalizes your ownership of the property. It is one of the major revenue generation sources for the government. Stamp duty is payable by purchasing pre-embossed stamp papers, by using e-stamp papers or by franking of stamps. Read more about stamp duty from here.
Read: Home Loan for Women in India – Benefits and Interest Rates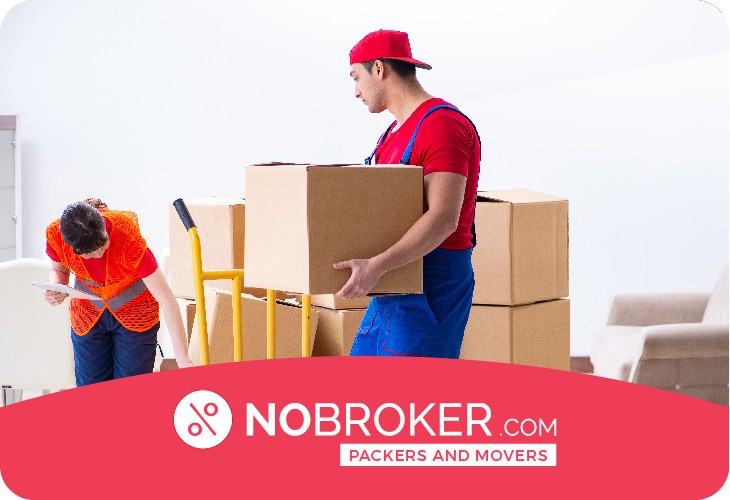 Book Best Packers & Movers with Best Price, Free Cancellation, Dedicated Move Manager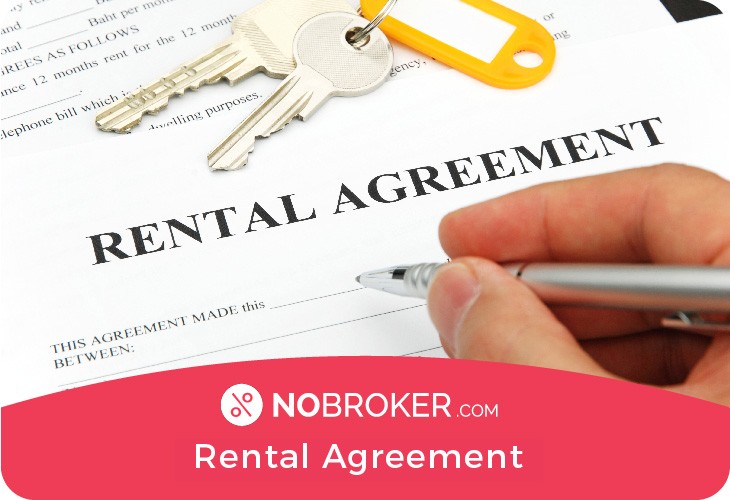 Get Rental Agreement With Doorstep Delivery, Super Quick & Easy
This is third
This is third
This is fourth
This is fourth
This is fifth
This is fifth
This is six
This is six
This is seven
This is seven
This is eight
This is eight
What is Franking?
Franking is the process to stamp property documents. It is a seal that indicates payment of stamp duty. Using franking, authorised institutions and agencies, such as banks, affix a stamp or a denomination on the document of agreement. Franking machines installed in sub-registrar offices of the state are used for this activity.
Why Franking Was Introduced?
Previously, confirmation of payment of stamp duty was done by printing the agreement on non-judicial stamp papers. This process, however, led to forgery, misuse and stamp paper scams and had to be stopped by the government.
Franking Procedure – When and Where to Frank a Document?
After all the required matter is typed on a plain sheet of paper, franking needs to be done at this point, before signing the documents. You, or the seller, must fill in an application with the details of franking in order to approach the concerned authority.
Read: Everything You Need to Know About the Capital Gains Tax in India – Calculate on Your Fingertips
Not all banks are authorised to frank and accept stamp duty. The banks which are authorised will nevertheless have a fixed daily quota and can only frank a certain number of documents in a day. It is important that you approach the bank during the early hours of operations or through an authorised agent. Franking requires prior preparation from the authorities' side and thus prior appointment with concerned authority is suggested.
The bank through which you are availing the home loan will provide you with exact information and agents regarding specific details.
Franking Charges
Compensation needs to be paid to the authority franking your documents, such as banks and agents. This amount is regulated by state governments and the amount varies between states. Certain states have a flat fee regardless of property value. However, most states levy a fee at 0.1% of the total sale value of the property or the loan amount. Because of the close relationship of franking charges and stamp duty, usually the stamp duty is adjusted to include franking and the franking charges are deducted from stamp duty.
Read: How Choosing the Right Mortgage Can Help You Plan Your Future with Ease
For example, if you are buying a property worth Rs. 80 lakhs, you will have to pay Rs. 8000 on top of it as a franking charge. Now, if the stamp duty in your state is 5.5% of the property value, you will only have to pay 5.4% as stamp duty if the franking charge has been paid. If you use other means of stamp duty payment, this adjustment shall not be made. (The stamp duty rates vary across states and are subject to change, the numbers used here are merely examples.)
It is important to note that stamp duty and franking charges are usually not covered by most home loans, so be prepared in this regard and keep this in mind while selecting a home loan vendor.
Pros and Cons of Franking
As mentioned above, there are other methods of paying stamp duty other than franking, viz. Pre-embossed stamp papers and e-stamping. All these methods come with their pros and cons.
Pre-embossed stamp papers are difficult to procure for all denominations and need to be bought from an authorised vendor and have additional costs. Verifying the authenticity of the vendor can be difficult and may lead to fraud cases.
Read: Maharashtra Ready Reckoner Rate 2021
And E-stamp paper is much more secure and safe compared to pre-embossed papers. If the internet services in your locality are good then this method is fast. However, cancelling an e-stamp paper is tiresome and may lead to losses in such cases.
Franking is safe, fast and easy, especially if the payment is made through cash or demand draft. However, the problems with franking, as mentioned in this article, are that the regulations and charges are not uniform across states, and avoiding delays caused by the quota limit for franking requires preparation and knowledge from your side.
Before planning on buying your dream home, it is very crucial to understand the overhead costs so that you can plan your finances optimally and make decisions accordingly. You can start your home search on NoBroker by clicking below.