When it comes to finding the best paint for walls in India, choosing the right option is crucial for every property owner. In a country renowned for its vibrant culture and incorporation of colour in various aspects of life, such as food, clothing, and art, the selection of wall paint becomes significant.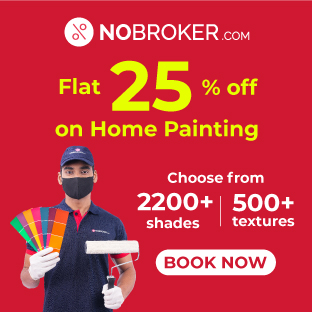 The colour choice and quality of paint can define the overall ambience of an Indian home, where different rooms are often painted with different colours. Let's explore some of the top contenders for the title of the best paint for walls, considering factors such as colour options, quality, ease of application, and overall performance
Read: Painting Services in Faridabad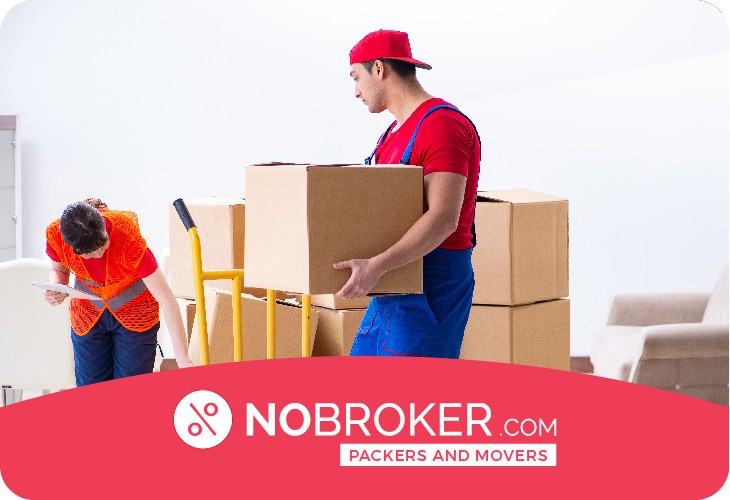 Book Best Packers & Movers with Best Price, Free Cancellation, Dedicated Move Manager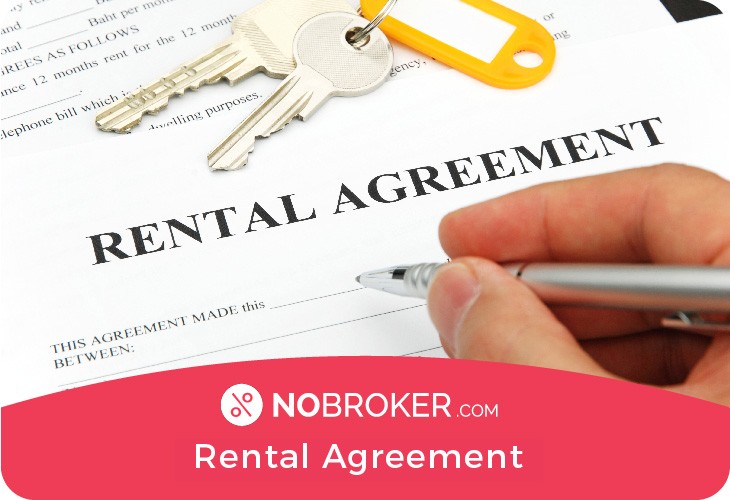 Get Rental Agreement With Doorstep Delivery, Super Quick & Easy
This is third
This is third
This is fourth
This is fourth
This is fifth
This is fifth
This is six
This is six
This is seven
This is seven
This is eight
This is eight
Exploring the Spectrum of Wall Paints
Water-based Paints
Water-based paints are among the best wall paints in India. Water-based paints are convenient to use since they dry quickly. It takes them four to six hours to dry and doesn't have an unpleasant odour. From a maintenance standpoint, these coatings are easy to clean, and stains can be removed quickly. You should choose water-based paints if you have children (it is safer for children) and if you are painting the house yourself.
Oil-based Paints
Enamel, is one of the best oil paints for walls opted by many property owners. These are versatile and long-lasting paints for homes, these paints may be applied to various surfaces as they can withstand high heat and severe stains. Because of this, they are ideal for places like the kitchen and dining areas. However, oil-based paints require a lot of time to dry. They take nearly twice as long to dry as water-based coatings.
Shielding Your Home in Style: Indian Finest for Exterior Walls
Discover the perfect blend of functionality and aesthetics as we delve into innovative designs, materials, and techniques to protect and beautify your home like never before.
Primer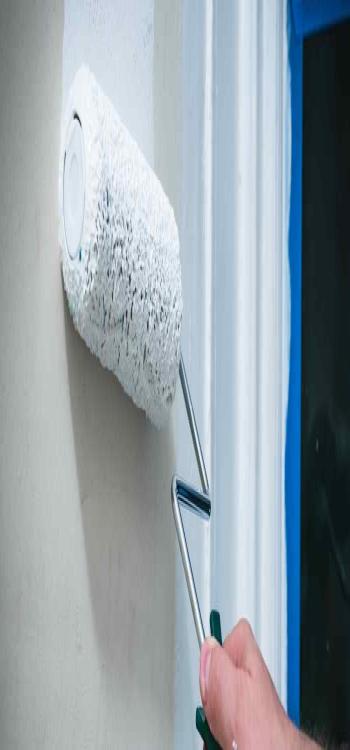 Primer is an integral step that should never be overlooked when painting exterior walls. While choosing the best paint is important, applying a separate primer is crucial for optimal results. It protects the surface from fading and discolouration, ensuring a long-lasting finish. Don't let old paint ruin your new masterpiece; use a primer to prepare the walls and achieve a flawless, vibrant outcome.
Latex-Based Paint
Water-based paints and latex paints are often mistaken for being the same types. The names are commonly used interchangeably, but water-based latex paints are the best paint for exterior walls in India. There is a distinction between water-based and chemical-based paints when it comes to painting.
Which paint is best for the interior walls in India?
Matte Paint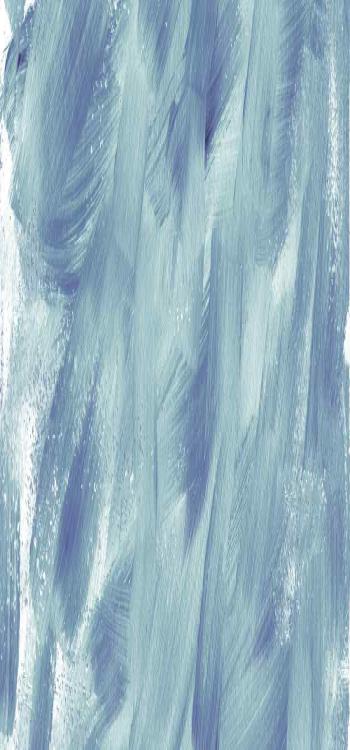 Matte paint has a tiny sheen to it when compared to flat paint, making it the best type of paint for interior walls. It's not uncommon to confuse matte and flat types when discussing paint finishes. But, Matte paint has a more subtle gloss that flat paints do not generally have. Because of these tiny variances between matte and flat surfaces, it is the best paint for interior walls in India and has gained massive popularity recently.
Read: Painting Cost in Hyderabad in 2023
Satin Paint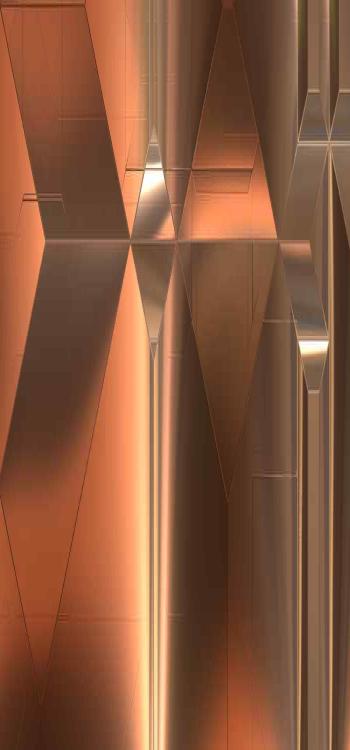 This long-lasting paint is suitable for use in a wide variety of rooms around your house. If you seek answers to which paint is best for interior walls, satin is a great choice as it is long-lasting. You won't have to deal with any hassles while using this paint, and it's a fantastic alternative when you don't want to buy something that is too shiny, but you also don't want things to seem too flat.
What is the best paint for bedroom walls?
When it comes to choosing the best paint for interior walls in India, both matte and satin paints are popular options. Let's take a closer look at each type to help you make an informed decision:
Read: Dulux Paints Price 2023
Gloss Paint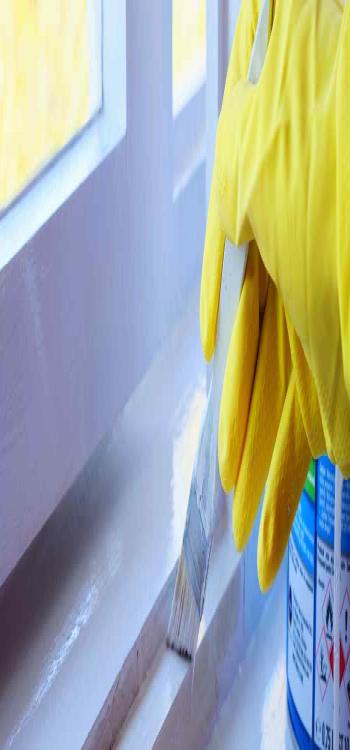 Glossy paints are known for being shiny as they reflect more light and give a mirror-like texture to the interior walls. Gloss paint is aesthetically pleasing and long-lasting which makes it a very easy choice for being one of the best interior house paints. These are the best shining paint for walls if you're trying for a more refined look to the walls in your house and it looks great in many colours such as yellow, blue, golden and green.
Enamel Paint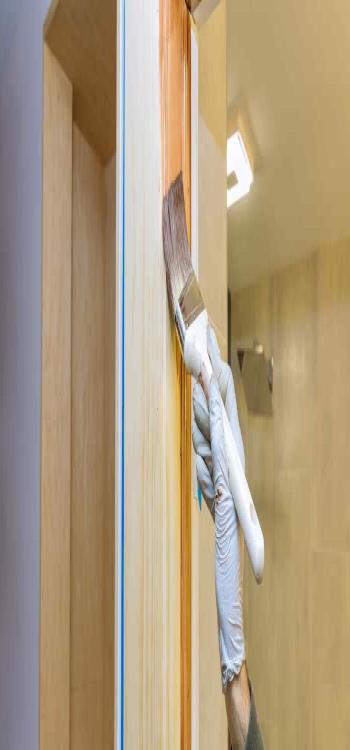 Paints made from oil-based enamels have a high gloss finish. Lead, zinc, and resinous materials make up the white lead that is used in making the paint. In terms of coverage and colour retention, enamel paints are great and the hardness of the wall creates a glossy and opaque surface. Durability and stain resistance are two of the strongest attributes of enamel paint, making it the best paint for room walls.
Best Paint for Living Room Walls
Eggshell Paint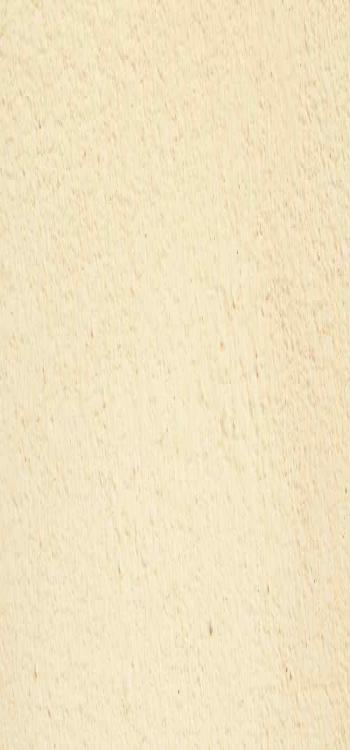 Eggshell paint's main selling feature is that it is fairly long-lasting and looks incredibly subtle on the wall. Eggshell paint is a popular choice because it blends in with the room quite easily. When it comes to painting living rooms and other essential spaces, eggshell paint is always going to be the right choice.
Read: Morning Glory Asian Paints
Semi-Gloss Paint
If you're looking for paint that will make a statement and grab the attention of the guests but also be subtle and look classy on the interior walls, then choosing a semi-gloss paint will be the right choice. Semi-gloss paint is also incredibly long-lasting, making it ideal for use in high-activity areas like living rooms, conference halls, banquets and dining rooms, etc.
Best White Paint for Interior Walls – Distemper Paint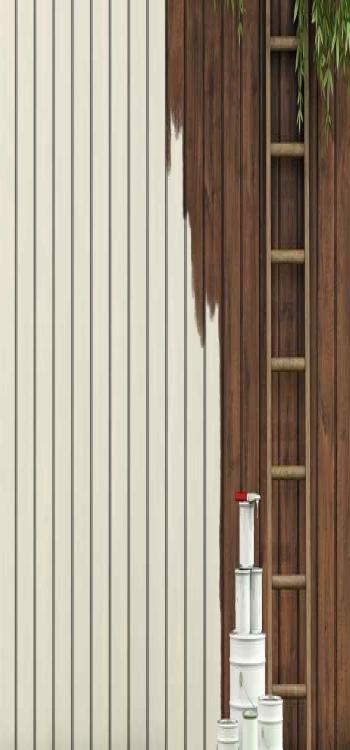 Distemper paint has been used in some way or form extensively ever since the time of ancient Egypt. Paint has changed with time and today there are many different types and paint options available in India. The product is also known as whitewash or cement paint and is often applied directly to the plastered surface without using a primer.
Aluminium Paint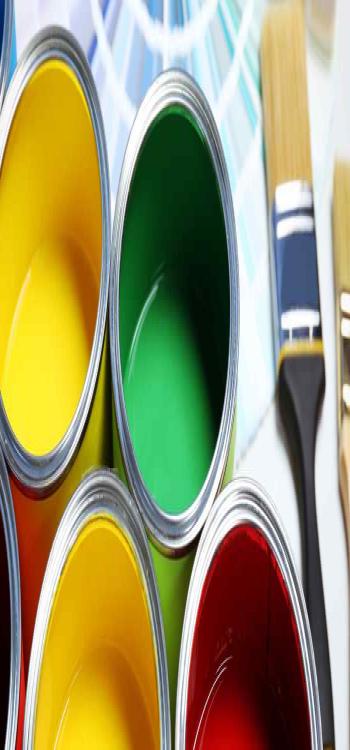 Oil varnish and aluminium pigments are mixed to create aluminium paint, which is applied as a thin, overlapping film over a substrate. The resin helps the paint flow and provides it with the necessary firmness and sturdiness. It's common for this paint to have a silvery sheen to it and thus has become a great option for interior and exterior walls as well.
Tipson Choosing the Best Paint for Wall Painting in India in 2023
How to Choose the Best Paint for Walls in India
Choosing the best paint for walls in India can be a daunting task, with so many different brands and types of paint on the market. Here are some factors to consider when making your decision:
The type of surface you are painting
Not all paints are created equal, and some are better suited for certain types of surfaces than others. For example, if you are painting drywall, you will need a different type of paint than if you are painting concrete.
The climate in your area
If you live in a hot, humid climate, you will need paint that is specifically designed for those conditions. Otherwise, your paint may start to peel or fade prematurely.
The amount of light in your home
If you have a lot of natural light in your home, you will need paint that can withstand fading. Otherwise, your paint may start to look washed out after a few months.
The desired finish
Do you want a matte, satin, or glossy finish? The finish you choose will affect the overall look of your walls.
Your budget
Paint can range in price from a few hundred rupees to a few thousand rupees. It is important to set a budget before you start shopping so that you do not overspend.
Choosing the Perfect Paint: Factors to Consider for Interior Wall Colors
Make Use of Neutral Paint Colours to Express Yourself
Just because you pick neutral paint colours does not imply that they will look uninteresting or uninspiring. On the contrary, a neutral colour palette on walls gives them a new lease on life by experimenting with different colour combinations. For example, a striped wall in neutral hues provides a lot of elegance while maintaining a relaxing atmosphere, making it the best paint for walls in the house.
Colour Vibrance and Depth
The colour preference is of the highest significance. What is the depth of the colour that you have selected? What degree of exposure will it have to the rest of the house's decor? How many coats should you anticipate applying? Is this going to be a new set of coats or just a cover-up job? All these questions will be answered when you try different types of paints. Apart from vibrance, colour may be used to make a space look larger or taller than it is in actuality.
Analyse the Colours of Your Paint Before Making a Decision
Always test a little amount of the paint colour you're thinking of using before you invest gallons of paint and many hours into a project. This is an important step that should not be skipped. The paint business is littered with returned paint cans from customers who neglected to sample the product. Make sure to calculate precisely how much paint you'll need as well so that you don't squander any of your hard work.
Light Source
At times, the colours you fell in love with at the store do not exactly translate into the same feeling when you bring them home with you. Why? Because Sunlight has an impact on this situation how the walls reflect it. Artificial light sources, such as LED, fluorescent, halogen, or incandescent, all impact how a colour appears on a wall.
The Factor of Smell
Toxic vapours from the paint can contain volatile organic compounds (VOCs), as well as other substances that can be damaging to your health. Look for paints that contain zero volatile organic compounds (VOCs) or VOC levels of up to 50. Oil-based paints have significantly higher levels of VOCs than other types of paint.
Rustic / High-Gloss Design
Rather than painting the entire room with high gloss paint, use it sparingly in certain areas such as doors to make a statement. It is also vital to consider devoting additional time to preparing surfaces that will be painted glossy since this finish tends to draw attention to any surface flaws. Instead, use a rustic appearance of flat finish wall paints or furnishings and pair it with high-glossy decor.
Paint for Ceilings
A flat finish paint should be used to paint a ceiling in the ideal situation. Cleaning and mending your ceilings may be difficult and not likely to be completed quickly. Look for the best quality paint that will last for a long time and will not break easily while painting your ceilings.
Design a Theme
It is always beneficial to have a clear vision of what you want to display on your walls. The process of working around the best paint for the interior walls of your home with a certain theme in mind will yield some unique paint colour ideas, as well as the effect of making your complete house appear as a whole rather than a collection of individual rooms.
To summarise, choosing the best paints for your walls is crucial to achieving a beautiful and long-lasting finish. Now that you're aware of the key factors to consider, it's time to take action. However, you might encounter some challenges along the way if you decide to tackle this project on your own.
Don't worry, we understand that it can be overwhelming. That's why NoBroker is here to help. With our expertise and extensive range of high-quality paints, we're the perfect solution for all your painting needs. Reach out to NoBroker today and experience the efficient and hassle-free way to transform your walls.
Frequently Asked Questions
Q1. What are the key factors to consider when choosing the best paint for home walls?
Ans: When selecting paint for home walls, consider factors such as the desired finish, durability, ease of application, and colour options that complement your overall design scheme.
mix and the wall stays free of any rust.
Q2. How can I make sure the paint I choose for exterior walls is waterproof?
Ans: Look for paints specifically labelled as "waterproof" or "water-resistant." These paints are formulated to create a protective barrier against moisture, preventing water damage and ensuring the longevity of your exterior walls.
 
Q3.Can I use glitter paint on my walls? What are the best options?
Ans: Yes, you can use glitter paint to add sparkle and glamour to your walls. Look for glitter paints specifically designed for interior walls, which offer a wide range of colours and particle sizes to achieve the desired effect. Popular options include metallic glitter paints and holographic glitter paints.

Q4. How long does the paint typically last on home walls?
Ans: The lifespan of paint on home walls depends on various factors, including the quality of the paint, surface preparation, environmental conditions, and maintenance. On average, well-maintained interior wall paint can last anywhere from 5 to 10 years, while exterior wall paint may require repainting every 7 to 15 years.

Q5. Can I apply latex paint over oil-based paint on my walls?
Ans: It's generally recommended to avoid applying latex paint directly over oil-based paint without proper preparation. To ensure proper adhesion, lightly sand the oil-based paint, clean the surface, and apply a suitable primer before using latex paint.

Painting Service in Top Cities in India