If you're wondering how the NoBroker App works, just read what our customers have to say. These are real reviews from genuine customers; collated to help you make an informed decision about our services.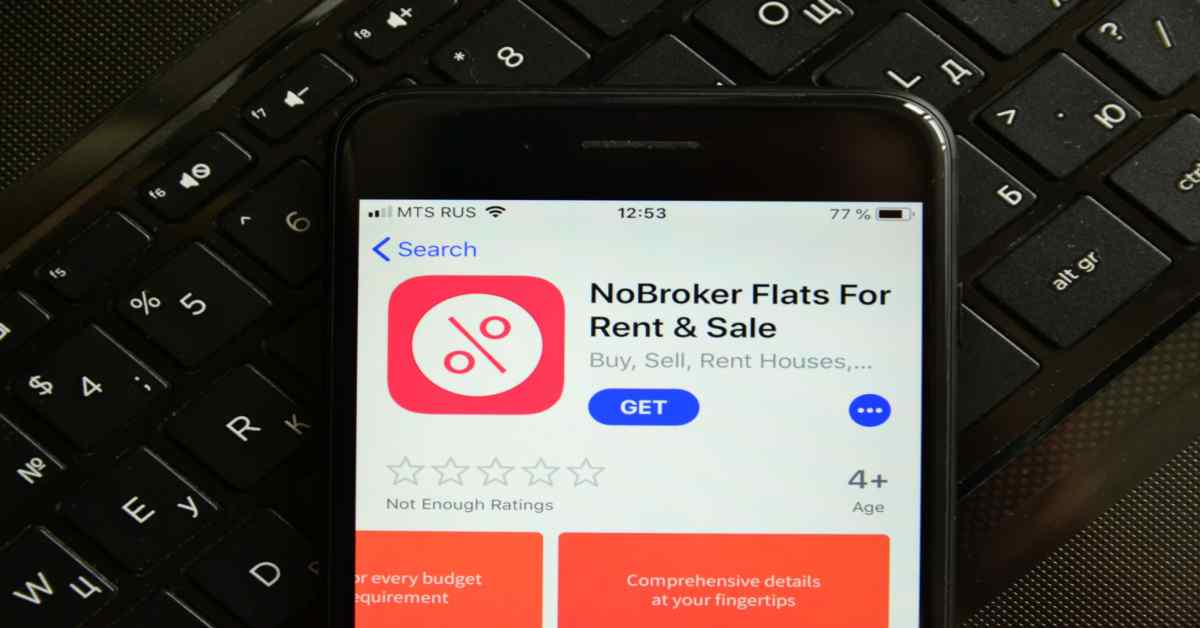 Nilesh K

It was excellent help from Mr. Akash Jadhav that made such a big difference in acquiring tenant timely. an otherwise ordinary service on most aspects as I was left chasing and escalating multiple times but certainly few members like Field manager Akash helped even during this difficult situation. NB services particularly relationship management, follow-up commitment to the timeline and tag line of service that says relax to owners need a lot of improvement. Thanks a lot, and hats off to you Akash
Jitendra kr Tiwary

This app is really good. The app completely eliminates the need of broker. Some of the properties which I selected were at reasonable rates. During my quest in finding a flat in Mumbai Nobroker's representative, Mr Omkar showed a flat which I liked at once he was courteous and was giving honest opinions regarding the flat. Hence, I was comfortable talking to him and could ask various questions which finally helped me make up my mind regarding the property. Thumbs up to no broker team👍
Srikanth Sriman Narayanasamy
Read: NoBroker Relax Plan Reviews

Book Best Packers & Movers with Best Price, Free Cancellation, Dedicated Move Manager

Get Rental Agreement With Doorstep Delivery, Super Quick & Easy

This is third

This is third

This is fourth

This is fourth

This is fifth

This is fifth

This is six

This is six

This is seven

This is seven

This is eight

This is eight

I recently took tenant finding service, rental agreement service & house relocation service from NoBroker. All done within promised time period and these people demonstrated very good customer support during the service period. My experience with all these services these people is the source to depend during this difficult period. I would rate 5 of 5 especially the kind of customer service rendered by RM Mr Shubham Rai.
Rajat Dev

App features and UI has been improved a lot and i can see the customer centric approach which is very pleasant.
Aysha Manika

I've tried their House Rental services and I was quite pleased with it. But this time on a recommendation by my friend I tried their Movers and Packers services. I can guarantee anyone, that it's just amazing. I was assigned Amruth Logistics, and the manager Mr. Diptimaya and the team had provided 5star service. no hassle, they were too patient and packed every single item with utmost care. Not a scratch nor break. And the quote I got was So Economical. totally TRUSTWORTHY. THANKS, A TON.
Manjari Balan

Love it. I love the way the app is set up and I love that it allows you to have a renter profile stating what you are looking to rent and if you have animals etc. I like the layout.
Mahmood Jaggi
Read: NoBroker – Painting ReviewsExtremely easy to use This app is extremely easy to use and makes looking for properties quick and painless without having to go through the trouble of booting up the computer!
Chirag Gala

This app is very user friendly with photos and location maps finding a place without having to travel all around until you see a place that fits your needs…
Gutmann Hitt

Just draw a circle around the area you're interested in, and presto homes pop up, whether you're looking to buy, or rent this is a must have app.
Jeniffer Cordova

When I was planning to move, this app was fantastic, giving me info and advice on what my home was worth and how expensive my new home. would be. Invaluable.
Eleanor Hui

Great user interface Probably most real estate apps have access to the same data, but not all UIs are created equal.
Gaurav Raj

Genuine help with focus on my requirement. No charges here and there. An efficient and safe experience over a process where you have to be attentive of all factors and transactions. I had this great help from my Relationship Manager, Hemanta Rao.
Umar Mani

Complete and clear information on the property. Map setting is very convenient for the search. Awesome! I love it!
Akshay Mannan
Read: NoBroker Packers and Movers ReviewsLike all the details it gives but some of the listing could show more pictures without having to get in contact with a nobroker if you're just looking to get ideas of what you like to have.
Woodrow Colson

This app works just as well as looking at the website on my computer! I have an account and I save different properties around the country, so I just dream! :-)
Susan Hank

Easy to get in touch with rental office and find the latest offers. Out of the 7 apps Ive tested, this is by far the best.
Mayawati Garde

Excellent app I have been using it for more than a year for my primary house and investment purposes.
Gulzar Tiwari

Spectacular app! This is absolutely a dream app and a game changer that fully leverages all the things that a smart phone brings to the table.
Susmita Singh

Great app with brilliant services. If you will explore the app, you will find how exciting and useful this NoBroker pay app is. The app has a lot of scope and it will not disappoint you with its services. It is very easy to access. The app only guides you to better and easy online rent paying.Just putting the respective details of owner and your card details make a successful transaction that too with nice offers
Soham
Read: NoBroker Rent Agreement ReviewsIt's a very good app and very useful for NRI. I got tenant as per my requirement. Mr Akash Jadhav my field relationship manager is especially cooperative and friendly. He kept good coordination with me while Searching for a tenant for my flat.
Bahadur Alia

Perfect When looking for a home you just dont want to waste time going to every open house, this app helps eliminate all of that.
Yogesh Karira

One of the best property rental apps in the matket. Found what I was looking for in a matter of a day! Their relationship manager model is great. I was very impressed by their field relationship manager Pankaj Kumar, who helped in getting a virtual tour of the property via a video call/video; need of the hour in these pandemic times. Thank you, Pankaj, for your efforts and working on the front-line! Their associated services like rental agreement and other make the whole process hassle free.
Sunny Gogoi

This app provides right information and updates on available properties for rents. I used this app to geta room on rent. The use of this is very easy and smooth to operate and search results are also very qiuck. Thanks Nobroker team for making this great app. Keep it up..

Download NoBroker Android or IOS App use and share your experience.