Tired of waking up in the same old boring bedroom every morning? Well, you're in luck! We've got some fantastic bedroom renovation ideas to help you transform your sleep space into a cozy, stylish haven.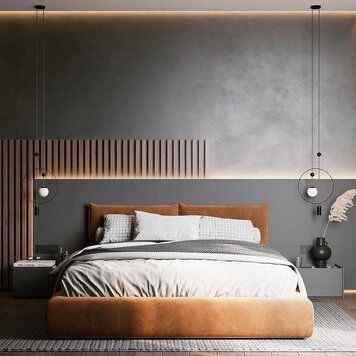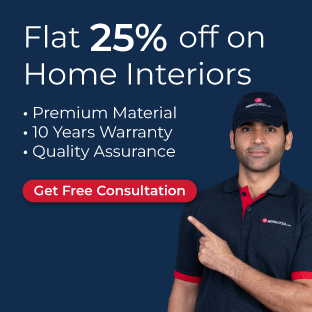 But before that, here's a quick guide you can follow while renovating your bedroom.
Creating a Cozy Oasis: A Step-by-Step Guide to Renovating Your Bedroom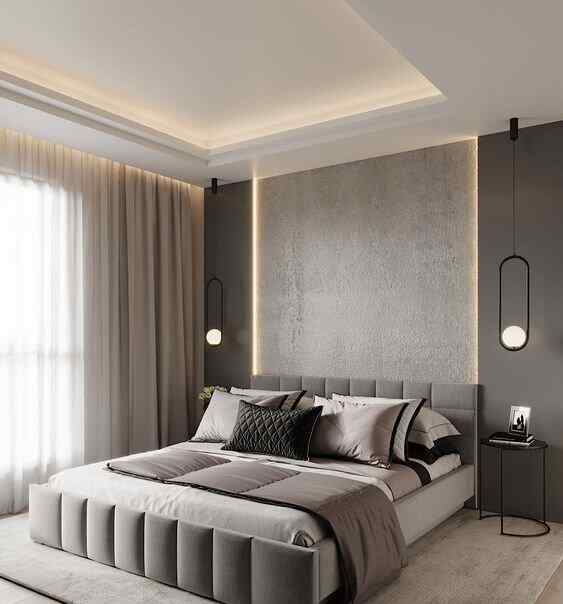 Renovating your bedroom can be a fun and exciting project, but it can also be overwhelming if you don't have a plan. We've got you covered with a step-by-step guide on how to renovate your bedroom on a budget!
Read: Bookshelf Design Inspirations to Create Your Home Library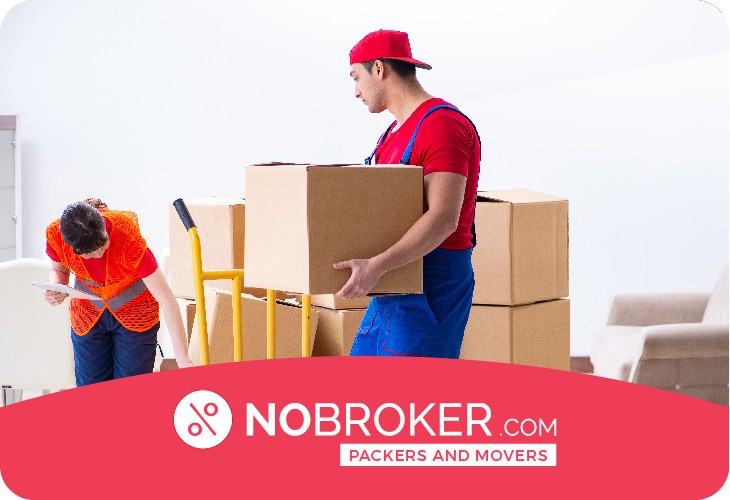 Book Best Packers & Movers with Best Price, Free Cancellation, Dedicated Move Manager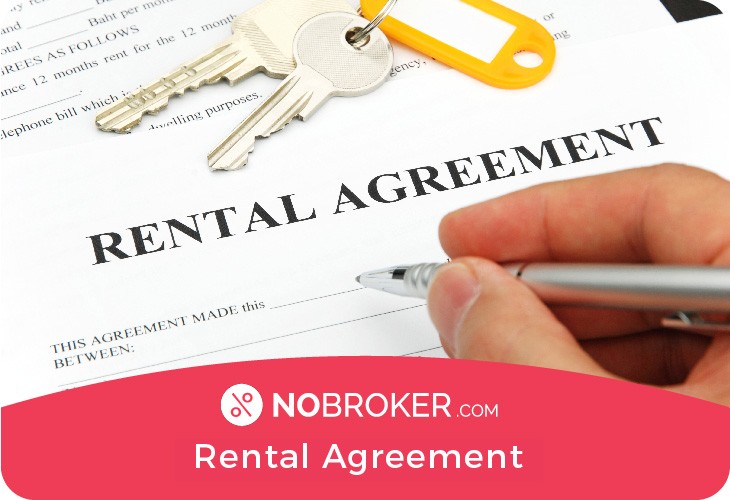 Get Rental Agreement With Doorstep Delivery, Super Quick & Easy
This is third
This is third
This is fourth
This is fourth
This is fifth
This is fifth
This is six
This is six
This is seven
This is seven
This is eight
This is eight
1. Assess Your Budget
The first step in any home renovation project is to determine how much you can afford to spend. Be realistic about what you can afford and consider setting aside some extra funds for unexpected expenses. Once you have a budget in mind, make sure to stick to it throughout the renovation process.
2. Decide on Your Style
Before you start tearing down walls and ripping up carpet, think about what style and vibe you want to create in your bedroom. Do you prefer a cozy, bohemian feel or a sleek, modern look? This will help guide your color choices, furniture selection, and decor.
3. Get Inspired
Take some time to gather inspiration for your bedroom renovation. Browse online home decor sites, magazines, and social media for ideas. Create a mood board or Pinterest board to help you visualize your vision.
4. Measure Your Space and Create a Plan
Measure your bedroom and create a detailed plan for your renovation. This includes deciding on a layout, selecting furniture pieces, and planning out any necessary renovations. Don't forget to factor in the cost of labor if you plan on hiring professionals for certain tasks.
5 Ways to Revamp Your Tiny Bedroom: Creative Renovation Ideas
Looking to renovate your small bedroom? Check out these creative and practical small bedroom renovation ideas to maximize space, enhance storage, and create a cozy atmosphere.
1. Maximize Your Space with Wall-Mounted Shelves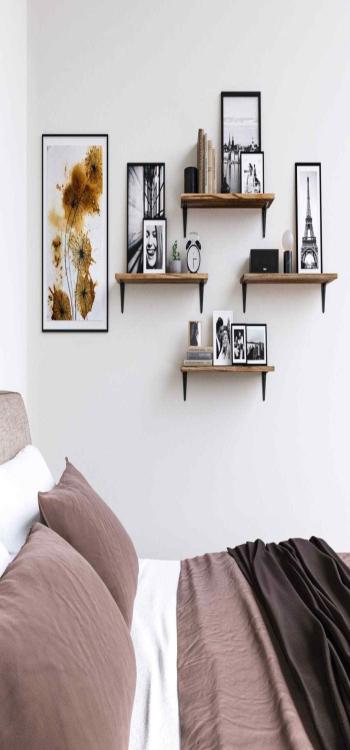 Elevate your storage game with trendy wall-mounted shelves. From books to decor, these shelves will keep your small bedroom organized and add a chic touch to your walls.
2. Sleep and Store in Style with a Platform Bed with Built-in Storage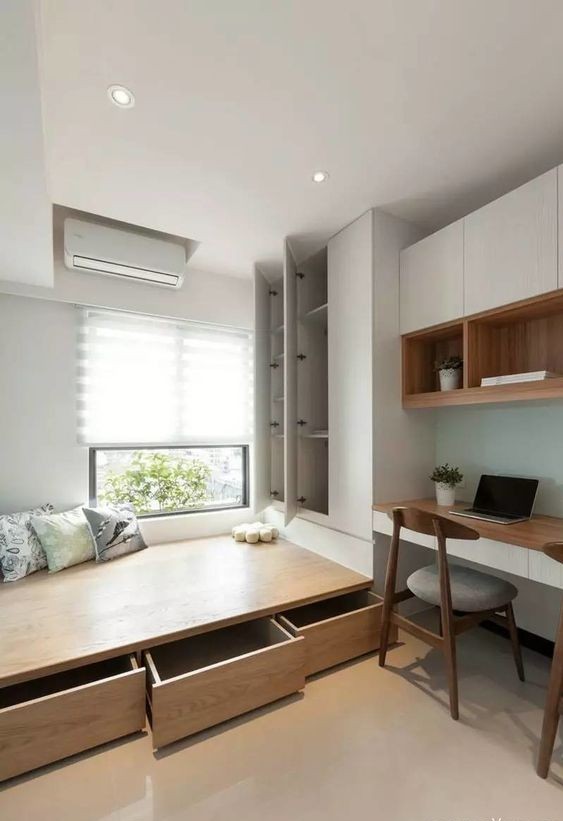 Keep clutter at bay with a platform bed that has built-in storage. Perfect for small bedrooms, this functional piece of furniture maximizes your storage space while adding a stylish touch.
3. Cleverly Compact Furniture Solutions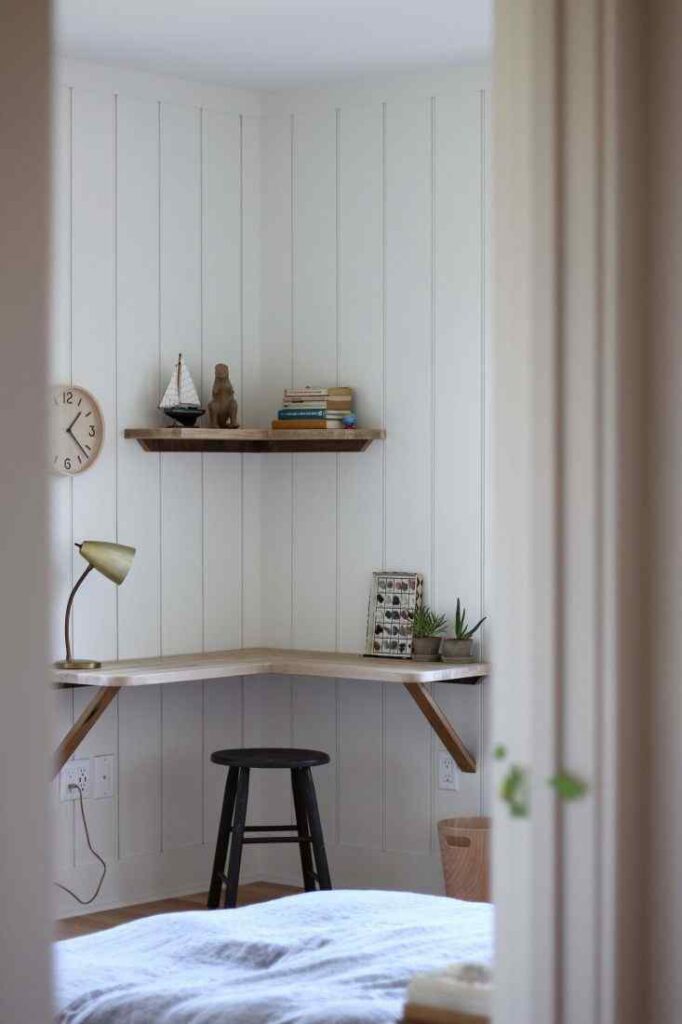 Small bedroom? No problem! Opt for cleverly compact furniture pieces that can easily fold away when not in use. From desks to chairs, these space-saving options keep your room feeling open and inviting.
4. Mirrors that Make Magic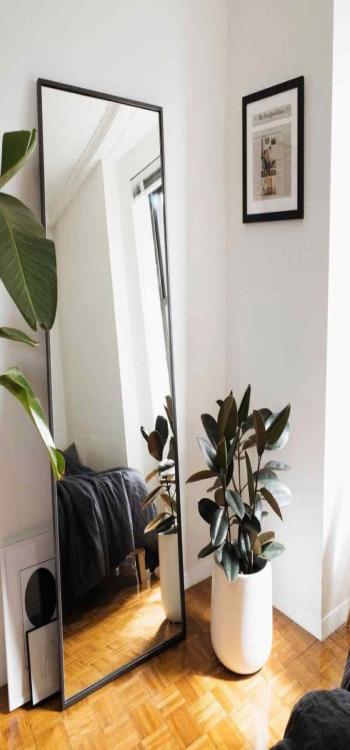 Add a touch of magic to your small bedroom with a large mirror. Not only does it create the illusion of a larger space, but it also serves as a statement piece that elevates your room's style.
Read: Acrylic Sheet Design: Inspiration for Stunning Projects
5. Light-Colored Walls
Brighten up your small bedroom with light-coloured walls. This easy and affordable trick can create the illusion of more space and give your room refreshing, airy vibes.
5 Budget-Friendly Bedroom Renovation Ideas
Transform your bedroom without breaking the bank with these creative and affordable bedroom renovations on a budget. From DIY decor to furniture makeovers, we've got you covered.
1. Revamp Your Walls with a Splash of Color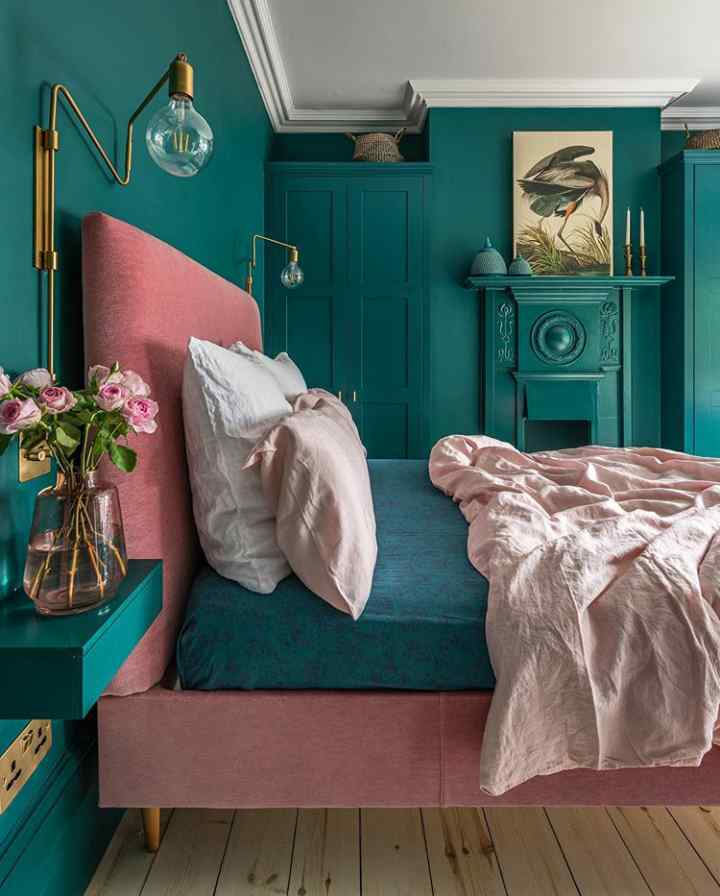 Time for a wall makeover! Give your bedroom a new lease of life with a fresh coat of paint. Say goodbye to those old boring walls and hello to a new vibrant space.
2. Accentuate Your Style with Removable Wallpaper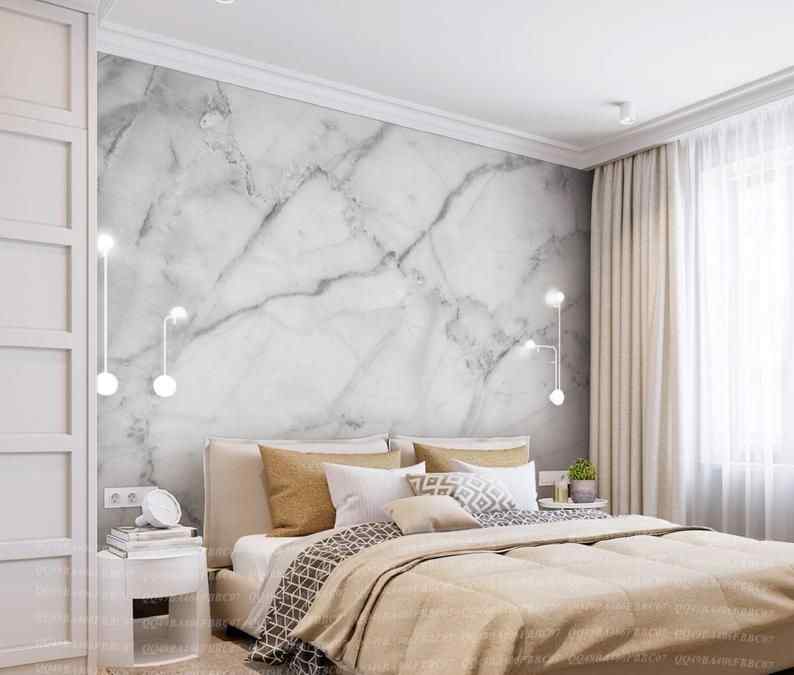 Want to make a statement? Try removable wallpaper for a quick and easy accent wall. It's like a temporary tattoo for your room! Change it up as often as you like without the commitment.
3. Small Change, Big Impact: Upgrade Your Furniture with New Hardware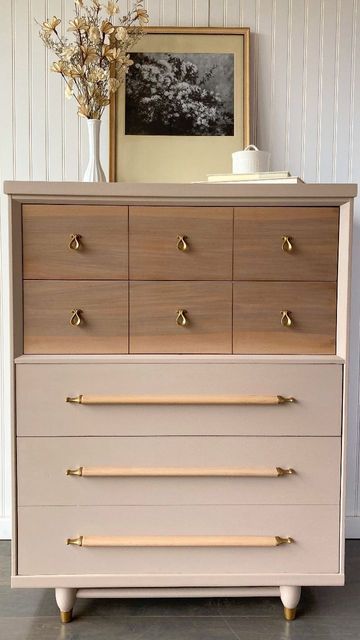 Why buy new furniture when you can just update the hardware? Switch out those boring handles and knobs for new ones and give your old furniture a fresh new look.
4. Window Dressing Done Right: Elevate Your Home with Affordable Curtains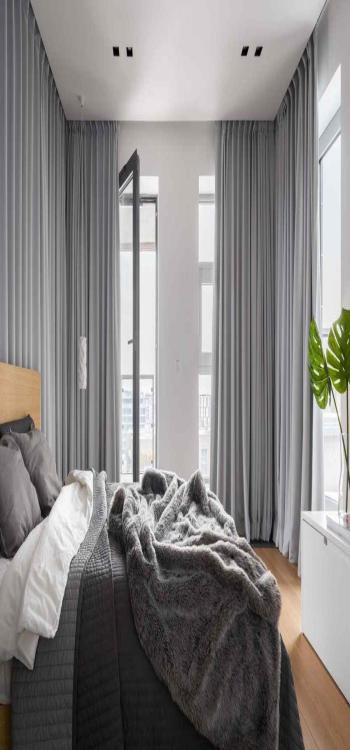 Let's not forget about the windows! Dress them up with inexpensive curtains or drapes. It's amazing how much of a difference this simple addition can make.
Read: Trendy, Cost-Effective and Beautiful Bedroom Almirah Designs
5. Pillow Talk: Spruce up Your Space with Stylish Cushions and Throws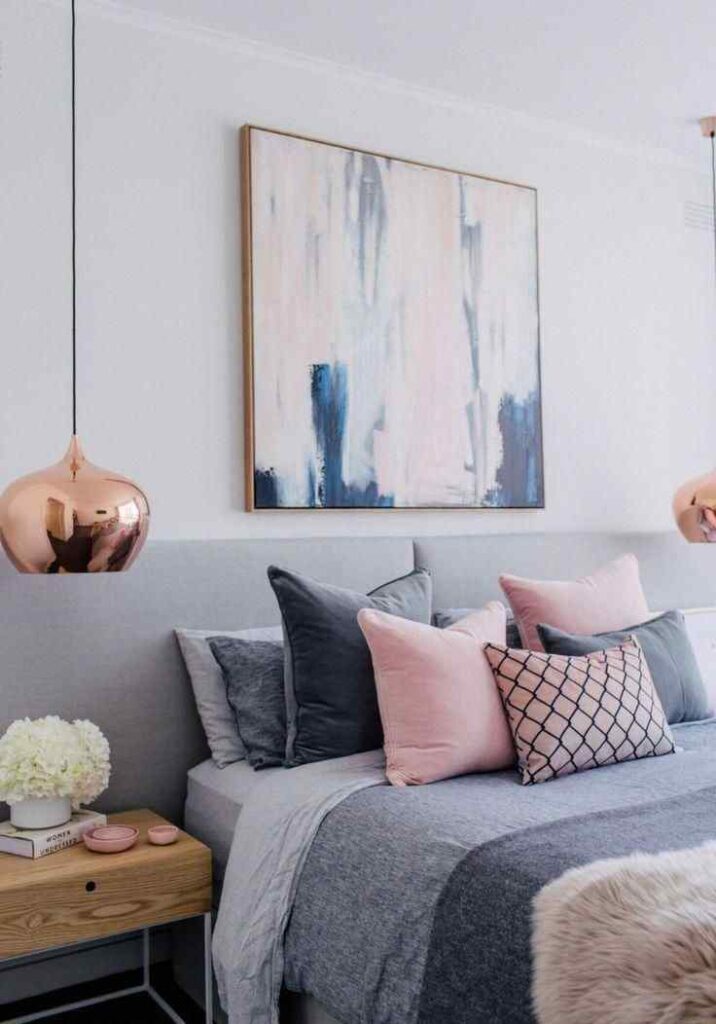 Finally, add some personality to your bedroom with decorative pillows and throws. Mix and match different colors and textures to create a cozy and inviting space.
Transform Your 2-Bedroom Apartment with these 5 Tips
Revamp your space with these 2 bedroom apartment renovation ideas. From space-saving solutions to stylish decor tips, these ideas will help you create a comfortable and functional home.
1. Break Down the Walls: Create an Open-Concept Living Space That Will Wow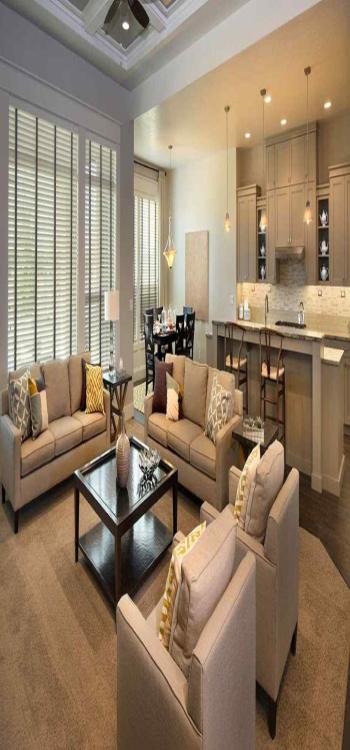 Time to tear down those walls and create an open-concept space that's perfect for entertaining! Imagine cooking dinner while chatting with your guests and watching TV all at the same time.
2. Transform Your Home with a Multifunctional Partition Wall: Office by Day, Playroom by Night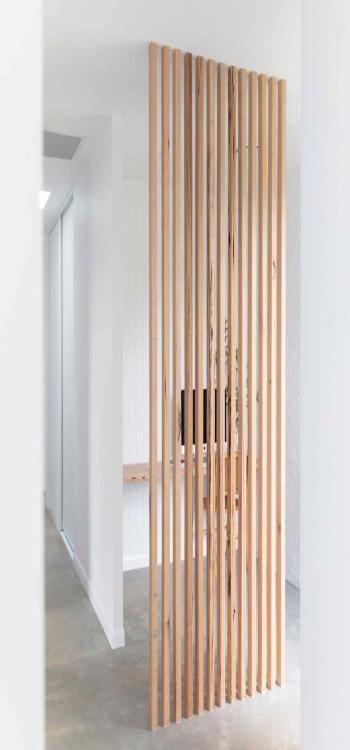 Need a dedicated workspace or play area for the kids? Add a partition wall to create a separate area that's both functional and stylish.
3. Sliding Doors for Privacy and Style: Upgrade Your Bedroom with a Rustic Twist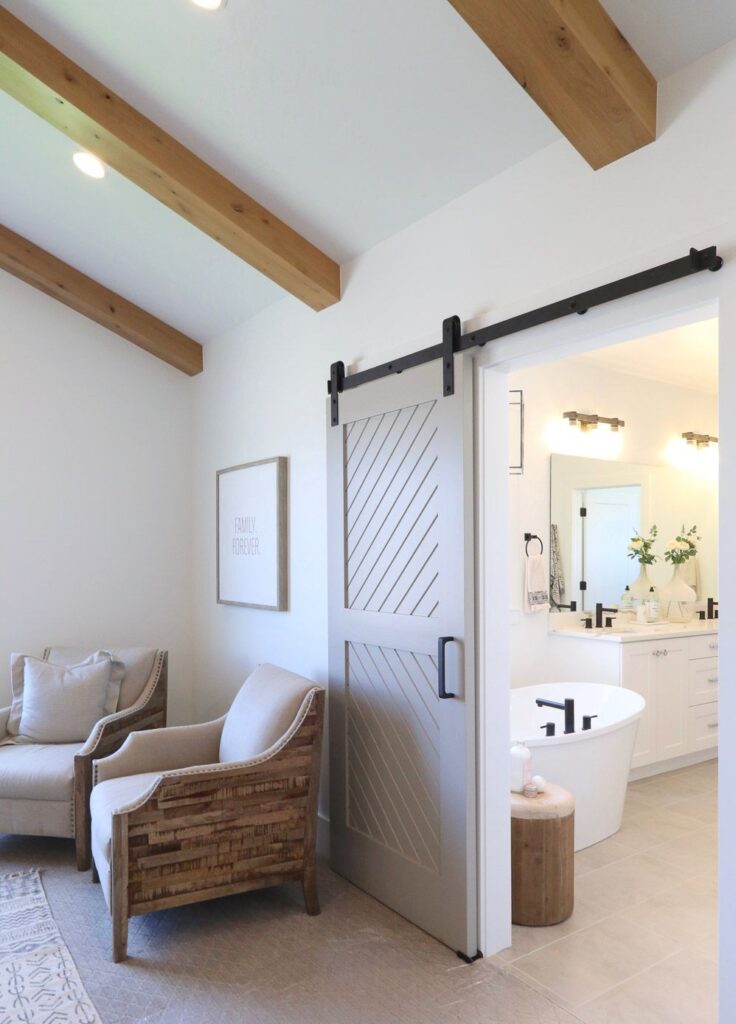 Privacy is important, but so is style! Install a sliding barn door to separate the bedrooms and create a chic focal point that's both functional and fashionable
4. From Dull to Dazzling: Refresh Your Home with New Flooring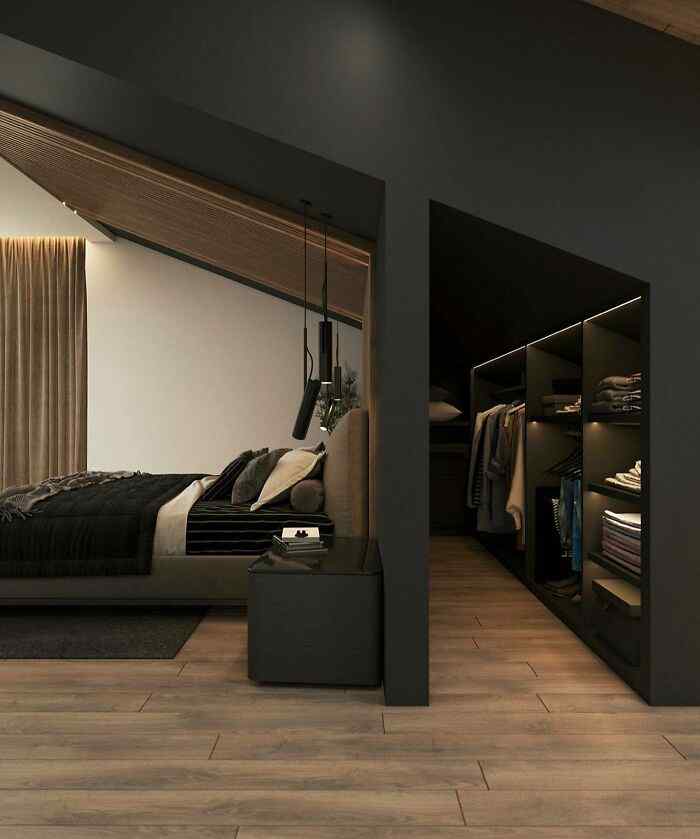 Want to give your apartment a fresh new look? Start from the ground up with new flooring. Choose from hardwood, tile, or carpet for a style that suits your taste.
5. Light Up Your Life: Illuminate Your Space with Stunning New Fixtures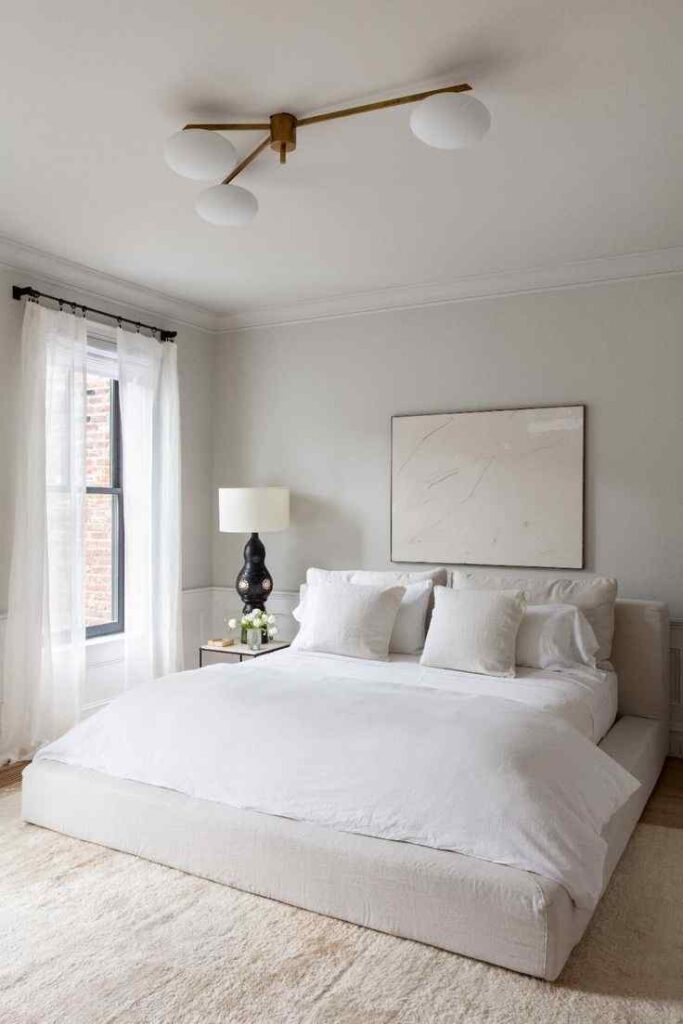 Lighting can make all the difference! Replace those old, outdated fixtures with modern ones that are both stylish and functional. You'll be amazed at the difference it makes.
Read: In Love with the Elegance of Marble? Here Are Some Marble Flooring Design Ideas to Get Inspired From
5 Fun and Functional Children's Bedroom Renovation Ideas
Transform your child's bedroom into a fun and functional space with these creative children's bedroom renovation ideas. From playful themes to smart storage solutions, your little ones will love their new room.
1. Make a Statement with a Themed Wall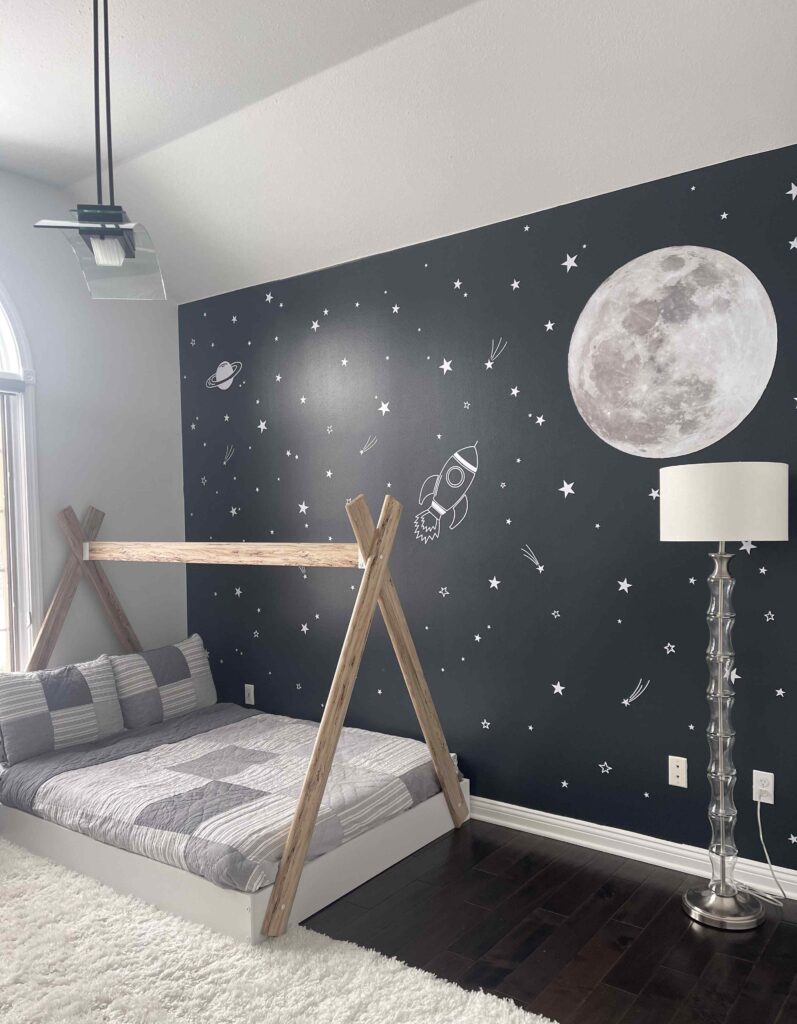 Let your child's imagination run wild with a fun and playful mural or decals. From jungle animals to outer space, there are endless options to choose from.
2. Create Your Own Reading Nook Oasis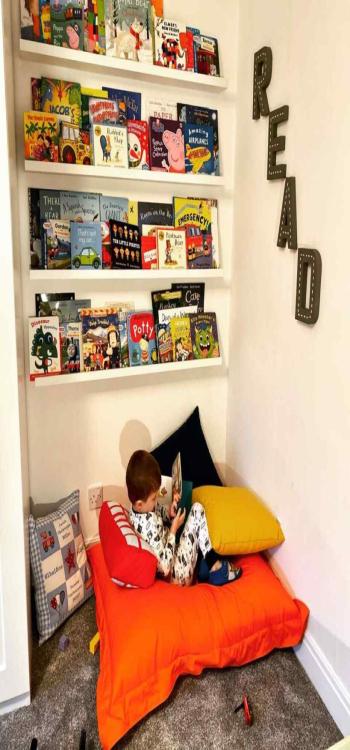 Encourage your child's love of reading by creating a cosy reading nook. Add a comfy chair and bookshelf filled with their favourite books for the perfect escape.
3. Add Personality to Your Bedroom with Bright Bedding and Pillows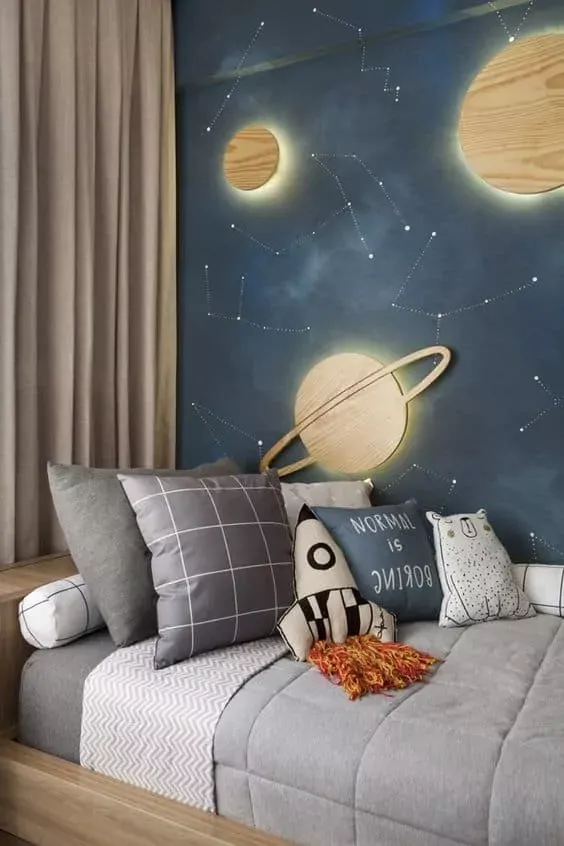 Add a pop of colour to your child's bedroom with bright and fun bedding and pillows. From cartoon characters to polka dots, there's something for every personality.
4. Gain More Floor Room with a Stylish Loft Bed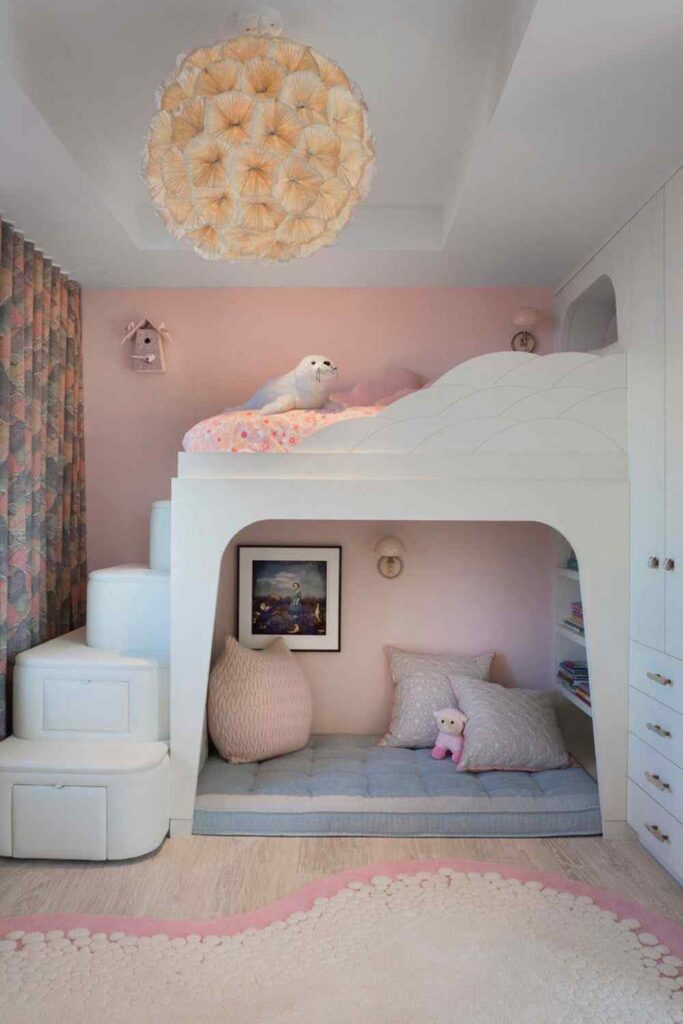 Short on space? Install a loft bed to create more floor space for playtime. Plus, your child will love sleeping up high like a superhero!
5. Elevate the Bedroom with a Chalkboard or Whiteboard Wall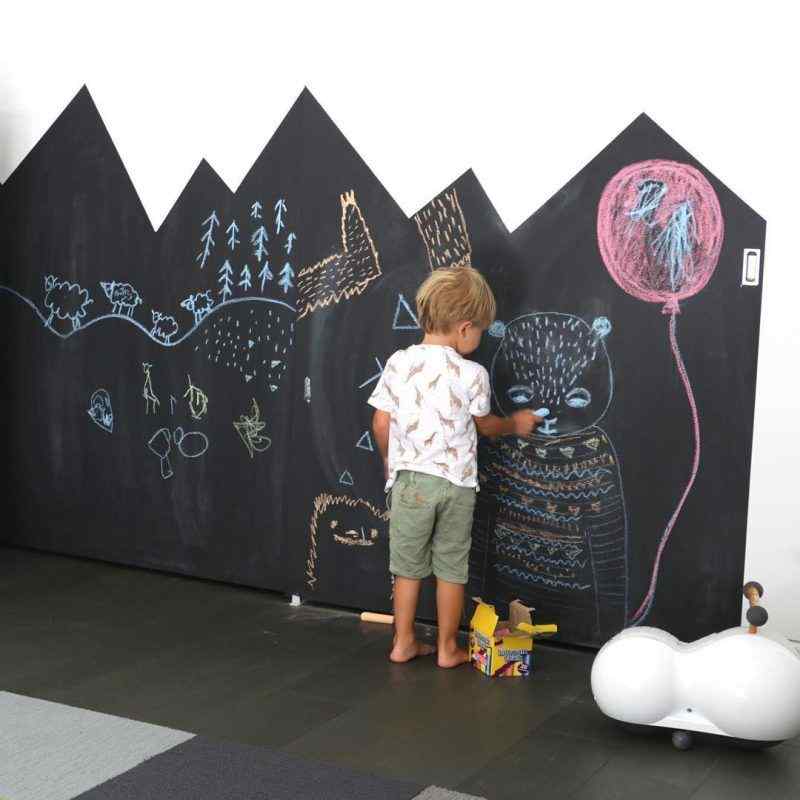 Foster your child's creativity with a chalkboard or whiteboard. Let them doodle and write to their heart's content without worrying about ruining the walls.
Revamp Your Wardrobe: Bedroom Closet Renovation Ideas
Upgrade your bedroom closet with these creative and practical bedroom closet renovation ideas. From custom shelving to lighting solutions, these ideas will help you organize your clothes and accessories in style.
1. Maximize Your Space with a Closet Organizer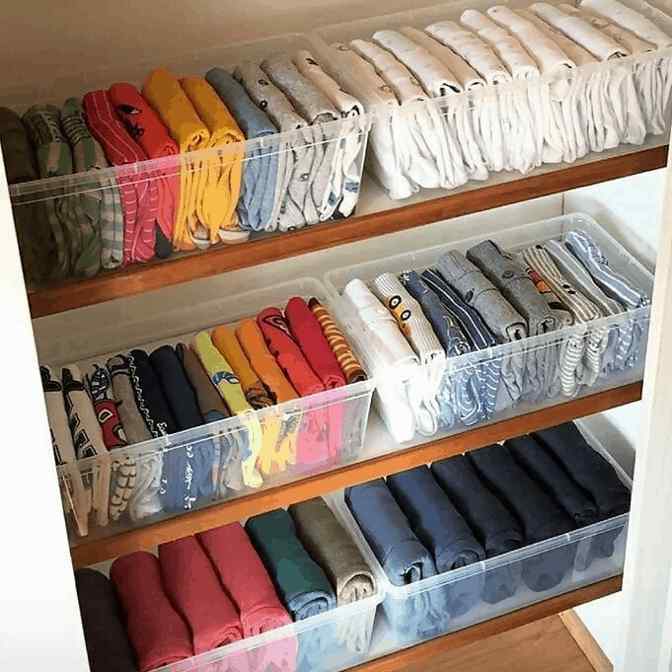 Say goodbye to a cluttered closet and hello to an organized space! Maximize your closet space with a closet organizer that keeps everything in its place and easy to find.
2. Create a Cohesive Closet with Matching Hangers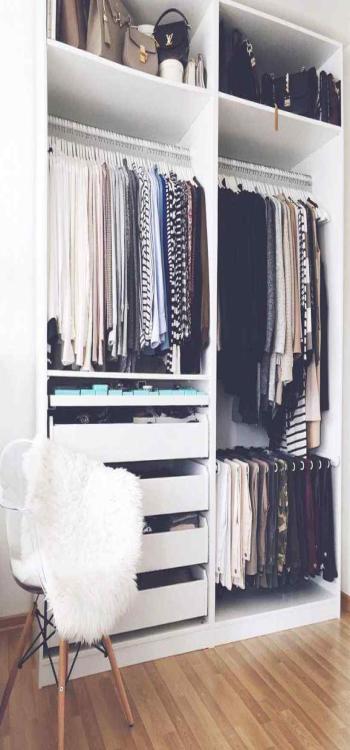 Tired of mismatched hangers? Upgrade to matching hangers that create a streamlined and cohesive look. Your closet will look instantly more polished!
3. Add Built-In Shelves and Drawers for Extra Storage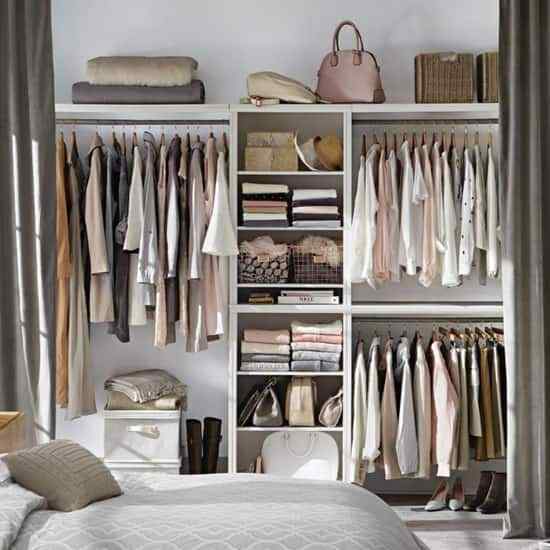 Need more storage? Add built-in shelves or drawers to your closet for extra space. You'll be amazed at how much you can fit in your closet without sacrificing style
4. Install a Mirror on Your Closet Door for Convenience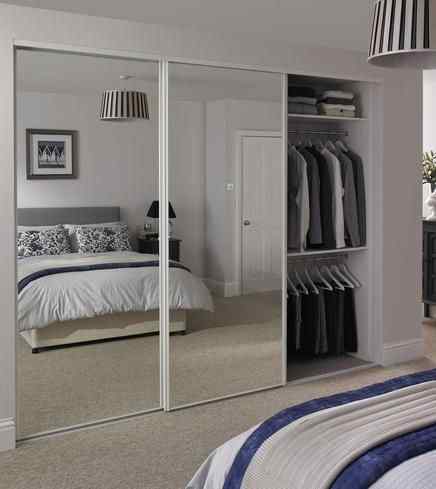 Get dressed in style with a mirror installed on the closet door. It's the perfect way to check your outfit before heading out the door without taking up extra wall space.
5. Use Lighting to Showcase Your Closet's Best Features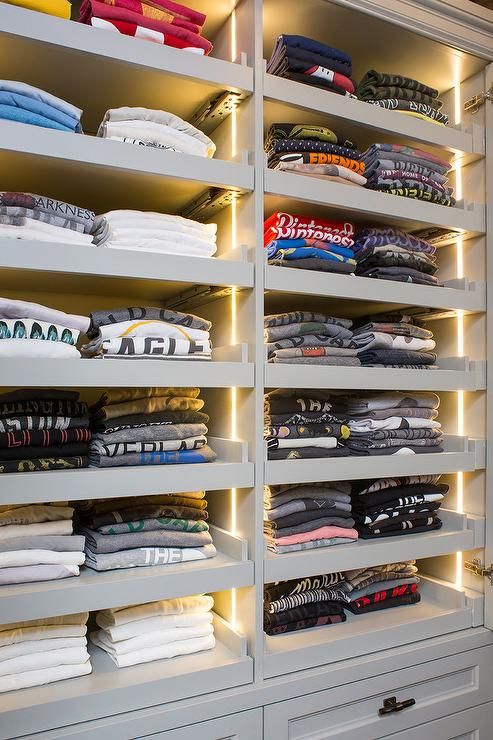 Brighten up your closet with the right lighting. Use LED lights or track lighting to showcase your clothes, shoes, and accessories. It's like a mini boutique in your own home!
How Can NoBroker Help?
Renovating your bedroom can have a significant impact on your quality of life, including better sleep and improved mood. Don't neglect the importance of creating a comfortable and personalized space. Take action and make your bedroom a sanctuary you'll love spending time in.
NoBroker's team of Interior Design experts is dedicated to helping you achieve the perfect bedroom that complements your lifestyle and home.
Contact us today to learn more about NoBroker interior design services and get started on creating the bedroom of your dreams with our easy and budget friendly bedroom renovation ideas.
Read More Bedroom Related Blogs

FAQ's
1. What are some affordable bedroom renovation ideas on a budget? 
Some affordable bedroom renovation ideas include repainting the walls, changing the curtains, adding decorative pillows, updating the lighting fixtures, and adding a rug.
2. How can I renovate my bedroom without spending too much money?
To renovate your bedroom without spending too much money, you can focus on small changes that make a big impact, such as changing the bedding or adding wall art. You can also try DIY projects, such as repurposing old furniture or creating your own headboard.
3. What should I consider when renovating my bedroom?
When renovating your bedroom, you should consider the style you want to achieve, your budget, and the practicality of the changes. You should also think about the layout of the room, the amount of storage you need, and the amount of natural light the room gets.
4. How can I make my bedroom look more spacious during a renovation? 
To make your bedroom look more spacious during a renovation, you can choose light-colored paint for the walls, add mirrors to create the illusion of space, and choose furniture with a minimalist design. You can also maximize storage by using under-bed storage or built-in wardrobes.

5. Can I renovate my bedroom myself, or should I hire a professional? 
It depends on the complexity of the renovation. If you're just repainting the walls or updating the decor, you can probably do it yourself. However, if you're making structural changes or installing new electrical or plumbing fixtures, it's best to hire a professional to ensure it's done safely and to code.