False ceiling design for bedroom works well to hide any exposed wiring and to improve the home's overall appeal. False ceilings are also significantly more energy-efficient for many of them help insulate a room's temperature. In today's market, there are a variety of false ceiling designs to choose from, which has left property owners perplexed.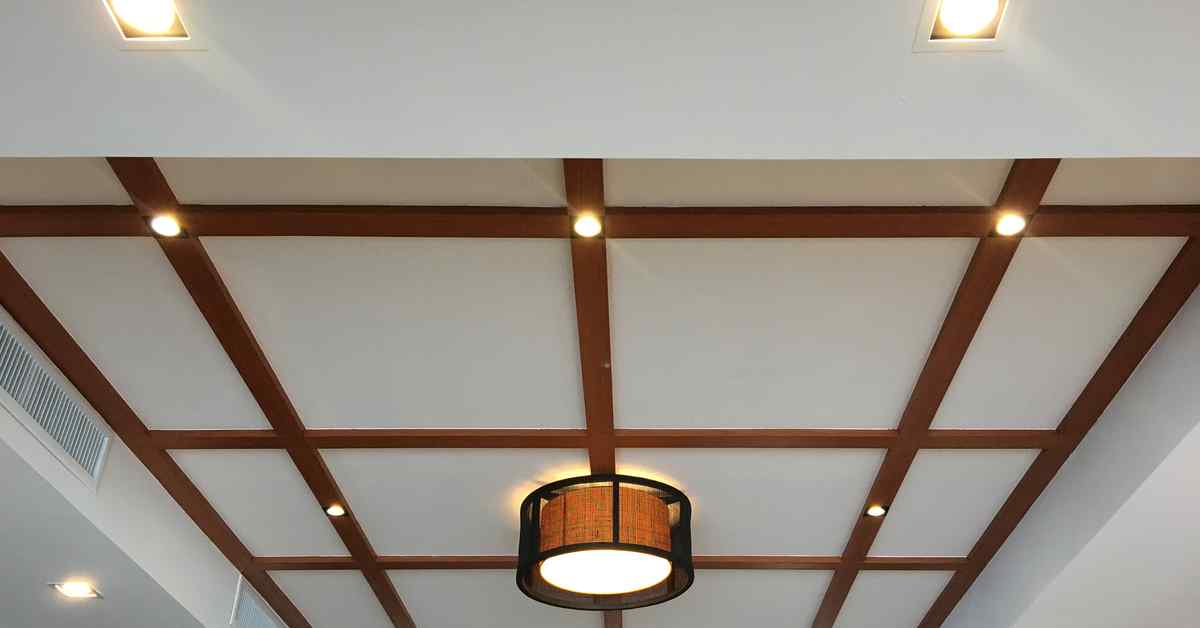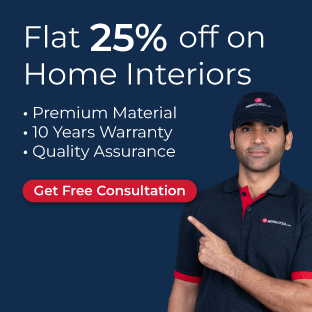 Gypsum false ceilings are popular in the market, and they are simple to create in many patterns. False ceilings made of POP and PVP are no longer popular due to their poor quality. You can always choose the material and design that you like.
Read: Best Living Room Rugs to Tie Your Home Decor Together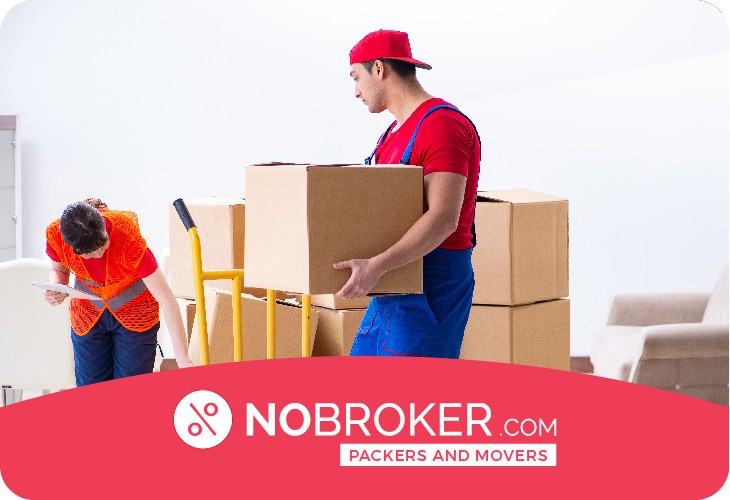 Book Best Packers & Movers with Best Price, Free Cancellation, Dedicated Move Manager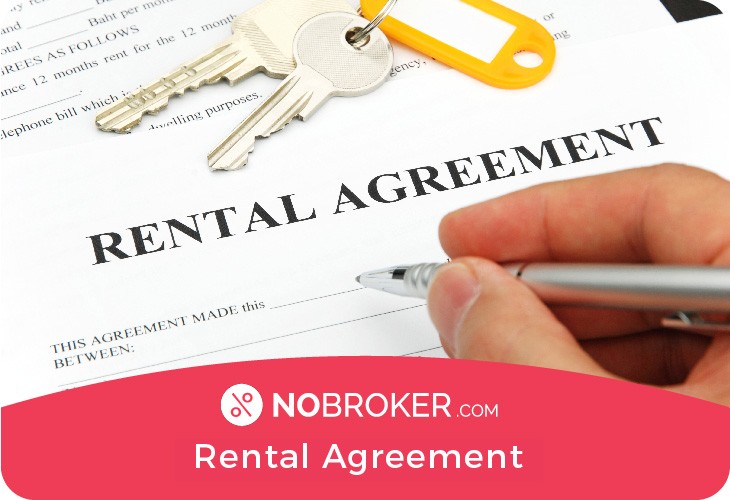 Get Rental Agreement With Doorstep Delivery, Super Quick & Easy
This is third
This is third
This is fourth
This is fourth
This is fifth
This is fifth
This is six
This is six
This is seven
This is seven
This is eight
This is eight
There has been a popular increase in false ceiling designs for Bedrooms. Most individuals prefer artificial ceilings to be the focal point of their bedrooms. Modern false ceiling designs offer extra features in addition to being decorative:
They can provide homogeneous lighting or even elegant mood lighting in your room.
They can hide any dangling wires from the ceiling.
Any visible beams in the structure can be hidden with false ceilings.
They insulate as well as lower noise levels.
They can, however, be both fire and water-resistant.
False bedroom ceiling designs constructed of decent material can survive up to 20 years if they are not subjected to harsh conditions.
Top False Ceiling Designs for the Bedroom
Looking to renovate your bedroom? Listed below are the trendiest false ceiling designs to help your home look luxurious.
1. Modern False Ceiling Design for Bedroom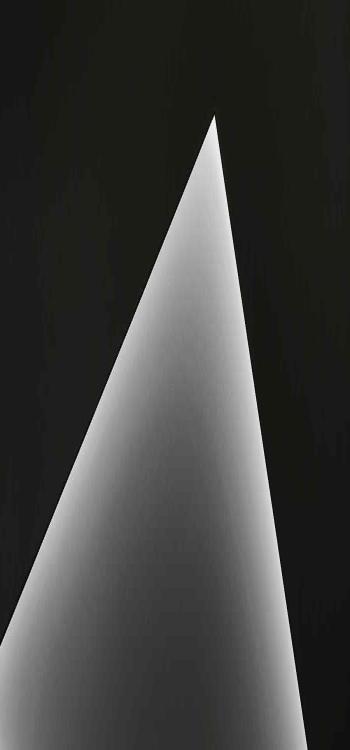 Opt for a cut out in the ceiling to go bold with the latest false ceiling design for the bedroom. Electrical items such as lights and fans can be installed in the space left by the cut-out. Choose a design for the cut-out that complements the overall look and style of your bedroom. To give your ceiling and space a modern feel, choose intriguing patterns such as squares, diamonds, circular shapes, hexagons, and stars. For a dramatic effect, the pattern can be repeated throughout the ceiling, or a giant single cut-out might be used.
2. Pop False Ceiling Design for Bedroom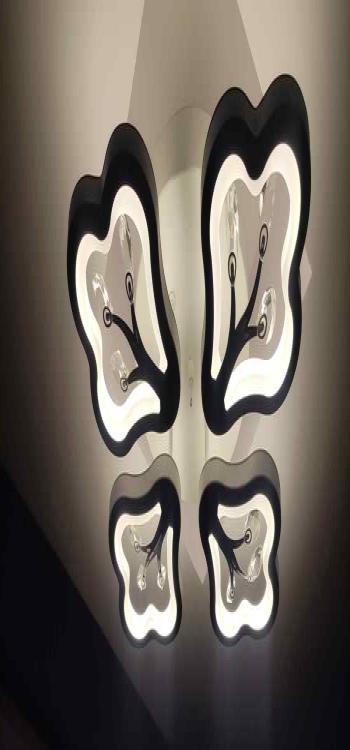 POP designs for bedrooms come in a range of styles. POP ceilings are commonly employed in bedroom spaces to give the interiors a spectacular feel. You can have a personalised POP design for your room and add LED lighting to it. A central POP design and adorn it with a chic chandelier can also be an option with this bedroom pop false ceiling design.
Play around with different tints to make your POP false ceiling design stand out and blend in with the rest of your home. If you're going to install a POP ceiling design in your home, here are some of the hottest colour options for 2021:
Read: Living Room Bar Ideas to Elevate Your Home Aesthetics
Mustard yellow and white create a warm and inviting atmosphere.
Modest amounts of yellow, red, purple or orange can help elevate your room. Although the colours in their minimum amount may not be seen – the lighting will bring out brilliant tints.
Turquoise is a great colour for white walls and neutral decor.
Crown moulding in brown or other dark tints can be used to draw attention to the walls.
Choose ebony or ivory colours for a traditional design.
3. False Ceiling Design for Bedroom with a Fan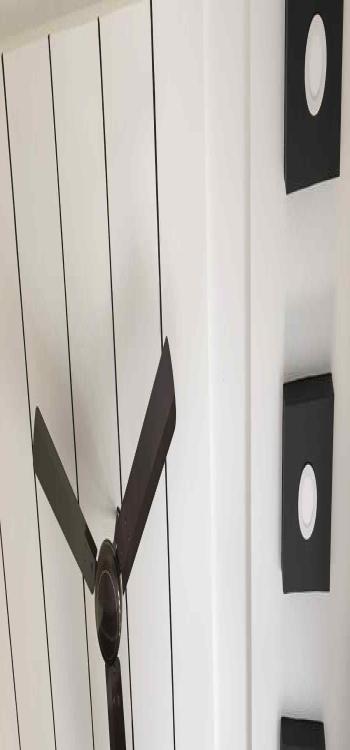 The popular rectangular tray style for false ceiling design for small bedrooms is simple yet elegant. The margins or edges of this design are slightly lower than the space within, giving the ceiling a 'tray' appearance. This false ceiling design for the bedroom can be enhanced with cove lighting. At the exact centre of this tray false ceiling, an elegant ceiling fan can be incorporated to provide a focal point.
4. PVC False Ceiling Design for Bedroom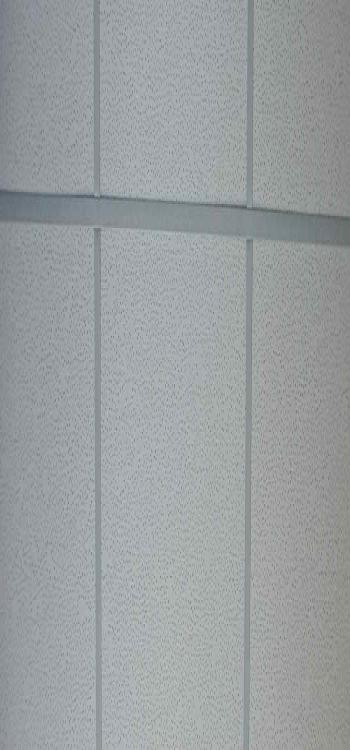 If you want to add drama to your room, make your false ceiling an extended panel. A panel like this starts behind your bed, with lines that are generally symmetrical with those of the headboard. They extend vertically along the wall behind the bed and onto the ceiling above the bed, creating a visually striking statement. Such a false ceiling design grabs one's attention right away and adds to the bedroom's sense of theatre. The panel's sweeping patterns produce a dramatic appearance that can quickly invigorate even the most basic of bedrooms. This modern false ceiling design for the master bedroom will elevate the whole look of your home.
Read: Elevate Your Home Entrance with These Unique Veneer Door Designs
5. Royal False Ceiling Design for Bedroom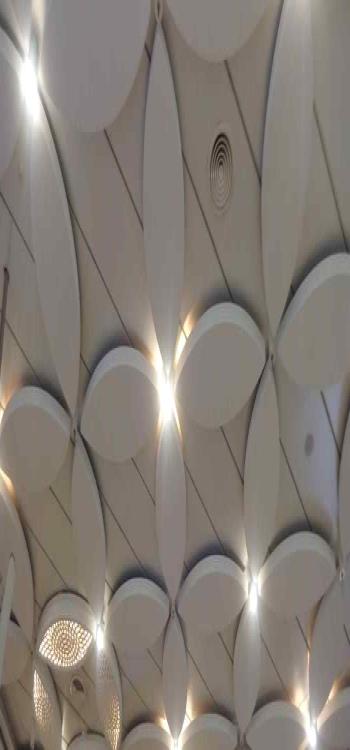 Intricate Carvings is an ancient architecture and design method. To recreate yesteryear, a royal false ceiling design for the bedroom is a good option. POP false ceilings are usually ideal for detailed carving designs. For a luxury aesthetic, this style of false ceiling design for the bedroom necessitates highly trained labour and meticulous execution. If your home has a more classic appearance, a complex false ceiling design can look stunning. Intricate carvings on the false ceilings will give your living area a rich look. A round false ceiling design for the bedroom can also incorporate the royal theme.
6. Wooden False Ceiling Design for Bedroom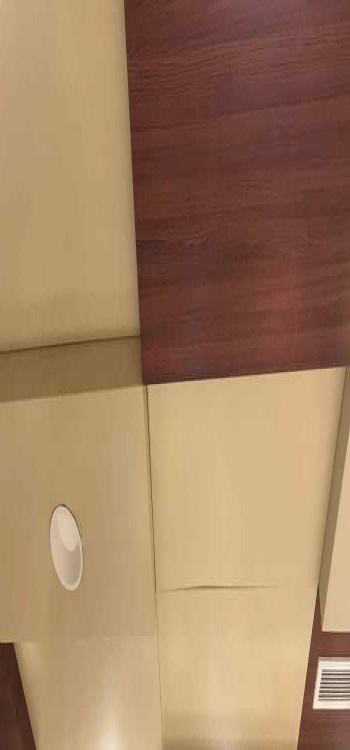 Nothing says elegance and warmth like wood, and there are various ways to incorporate it into your false ceiling design for the bedroom. To generate a grid impression, wooden planks or beams can be lined up parallel to each other or set out in a criss-cross pattern – as the wood comes in a variety of grains and textures, as well as the ability to be painted to provide the appropriate effect. It can be used in almost any style of room. When it comes to wood, there are a few things to bear in mind despite its many benefits. Make sure the material is termite-proof before using it. Because it is vulnerable to warping, it functions best in temperature-controlled or moist conditions.
Read: Use ACP Sheet Design for Home—Transform Your Home with Style
7. Zoning False Ceiling Design for Square Bedrooms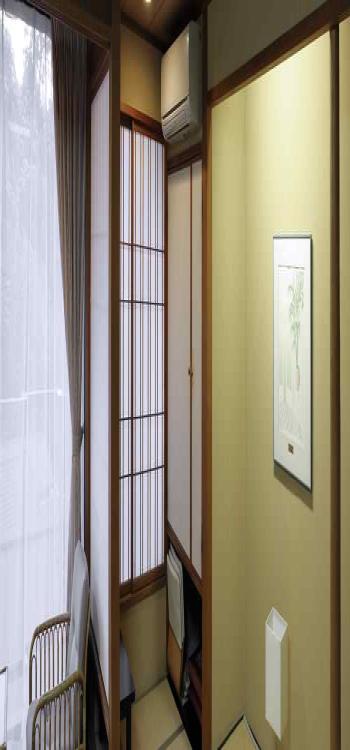 If you have a multi-purpose bedroom, false ceilings might help you divide the space and create zones. To define the sleeping space, hang a faux ceiling over your bed. Using appropriate dimmable lights will also aid in the creation of the desired mood and atmosphere. A false ceiling can be placed above a study area in the bedroom, complete with embedded task lighting, to create a productive nook. Pleasant seating space in the bedroom can also be created with the right false ceiling design.
8. Plain False Ceiling Design for Bedroom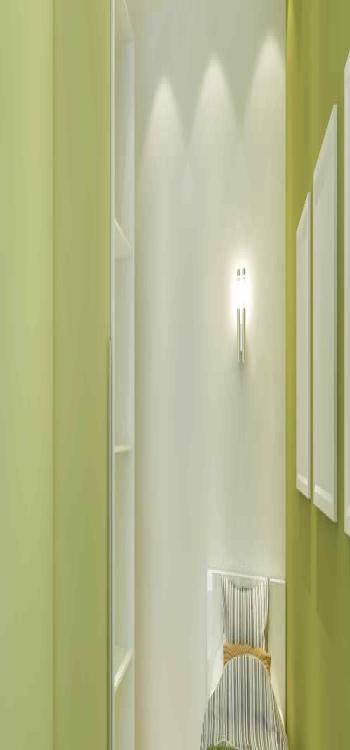 If you live by the ethics of simplicity, you can make a unique false ceiling design for the bedroom to reflect yourstyle. A basic tray with a strip of concealed illumination will do the trick perfectly. The soft illumination provided by a false ceiling design for the bedroom like this draws attention to the bed while also emphasising any unique characteristics in your room. A simple artificial ceiling is not only simple to design, but it's also simple to find and install, offering you the most bang for your buck.
9. Best False Ceiling Designs for Children's Bedroom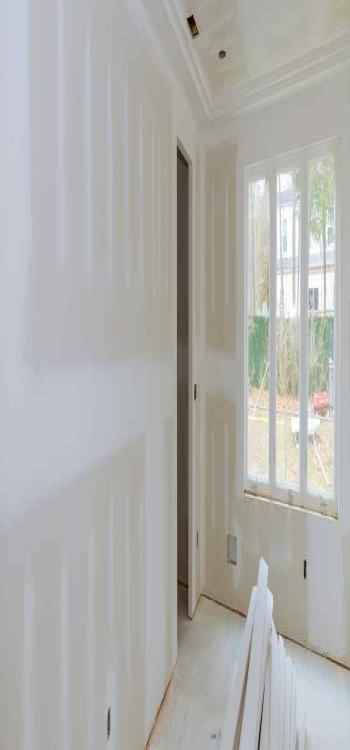 A proper false ceiling design idea can substantially enhance a child's bedroom. Reflect the interior design style of your room onto the false ceiling, just as you would in other bedrooms. If your child's room is whimsically decorated, repeat the theme on the ceiling. Dimmable lighting and floating ceilings may create a dreamy atmosphere. Ceiling cut-outs that depict your child's favourite sport can give the room a sporty feel. Treat your children's bedroom's false ceiling as a canvas and watch their faces light up when they see the result.
10. Floating False Ceiling Design for a Couple's Bedroom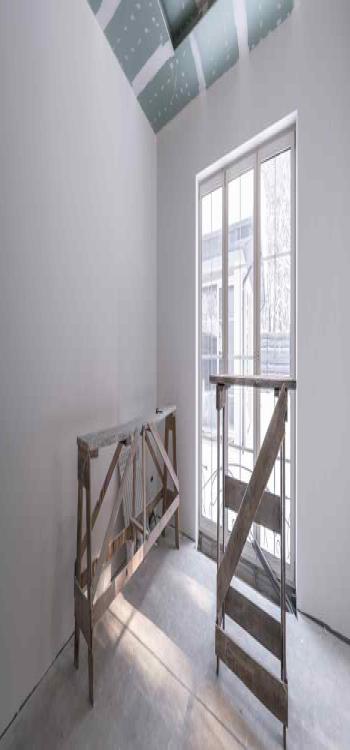 Design your false ceiling to appear to float in mid-air for a sophisticated and romantic aesthetic. Hidden mounting and smart backlighting can be used to generate this look. The light is positioned around the circumference of the false ceiling in such a way that it hides the mounts and gives the ceiling a soft glow, giving it the appearance of floating. You can choose from a range of designs for floating false ceilings to match the rest of the room. If you have a decorated bedroom, a single floating tier will look great and add to the aesthetic of the romance. A numerous platform floating ceiling may be a good option for those with a lavishly adorned master bedroom.
11. Gyproc/Gypsum False Ceiling Designs for Bedroom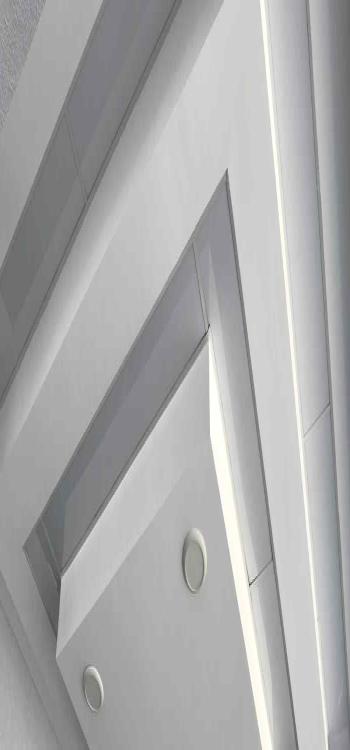 Another material that is commonly used for artificial ceilings is gypsum or gyproc. There are many different types of gypsum panels on the market and works well as a false ceiling design for a couple's bedroom. Because these are prefabricated and put on-site, they provide a seamless and flawless finish that is difficult to achieve with Plaster of Paris. Gypsum is an evergreen choice for a false ceiling design for a bedroom because of its ease of installation and maintenance, as well as its great durability and inexpensive cost. Finish your gypsum ceiling in the texture and colour you choose to add that magical touch to your bedroom.
12. L-Shaped False Ceiling Design for Bedroom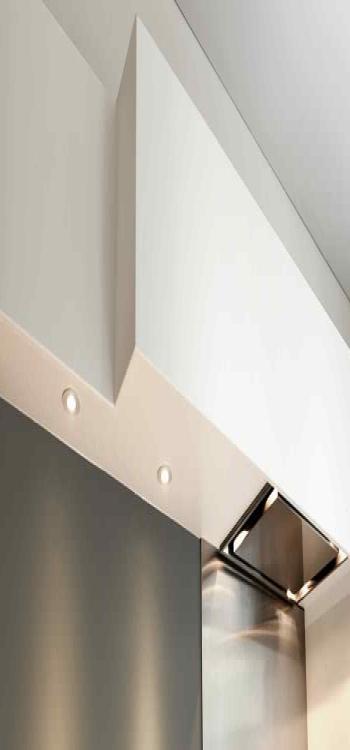 Do you have a clustered bedroom and wish to renovate it quickly? Here's the simplest way to go about it. Install a false ceiling in the shape of an L. After that, paint the entire room in a single colour. Paint it pink or white, for example. These colours create an optical illusion that makes your room appear larger. Choose neutral colours because they always have a calming effect and help to create a relaxing atmosphere. You can also play mix and match with your provided space by adding contrasting furnishings.
Get Your Home Design with NoBroker Interiors
Get Flat 12% Discount on the Quoted Value ( woodwork and services )
Best Handpicked Home Interior Designers
Transparency in Home Interior Price, Material & Timeline
Multiple Quality Audits
Price Match Guarantee
Book free design consultation today!
Cost of False Ceiling Design for a Bedroom
The cost of false ceilings is determined by several factors
The false ceiling's design, including how elaborate and decorative it is
The ceiling material's availability and pricing in the local market/city
The material's quality
The total area to be covered (larger areas tend to have lower per square foot rates because materials can be ordered in bulk)
Additional costs such as electrical work, gala cutting, light fixtures, and surface finish.
| | | |
| --- | --- | --- |
| City | Gypsum*/POPINR/sq. ft | Wooden RateINR/sq. ft. |
| Mumbai | 75-120 | 100-800 |
| Pune | 125-170 | 85 (faux wood)-550 |
| NCR | 85-130 | 120-1,120 |
| Ahmedabad | 50-120 | 100-500 |
| Kolkata | 50-150 | 75-360 |
| Chennai | 50-350 | >1,750 |
| Bengaluru | 55-160 | 80-650 |
| Hyderabad | 50-350 | 150 |
Things To Keep in Mind Before Getting a False Ceiling Done
People choose luxury false ceiling designs for the bedroom for aesthetic reasons. False ceilings allow you to change the appearance of a plane ceiling which is important in determining the volume of a room or space. A ceiling is a plane that provides greater unbroken surface area and plays an important role in the psychological and physical comfort of a place. In addition, individuals are becoming more eager to opt for the latest false ceiling design for the bedroom. False ceiling design for the bedroom also facilitates the use of diverse lighting techniques, which helps in the creation of a visually appealing environment.
Effective Techniques to Use a False Ceiling Design for the Bedroom
Ceilings are one of the most important aspects of interior space because they allow for a good view of work areas. Any interior space's ceiling is a crucial component that defines a home. Depending on the area, the concept, individual tastes, climate, and other factors, we can treat the ceiling in a variety of ways. Changing the plane to create a different volume/room form, a vintage-inspired motif like reproducing the terrace roof on ceilings, exposed concrete finishes, hollowed out or projecting ceilings to play with light dispersion, and so on are all popular.
Also, when filler slabs are constructed of earthenware or glass bottles, they are left exposed on the inside, giving the interior a unique aesthetic while also acting as thermal insulators. New false ceiling designs for the bedroom can be decorated in a variety of ways thanks to the large range of materials available.
False Ceiling Designs: Advantages and Disadvantages
Some of the advantages of having false ceiling designs are-
Excellent acoustics are produced by a false ceiling.
It's the ideal design solution for living rooms, home theatres, and AV rooms because of this. If your ceiling is higher, it is ideal for balancing the height of your room.
Insulating a home gets simpler. It traps air in cooler areas, helping to keep the temperature steady. It optimises the air conditioner in warm weather by holding onto cold air.
It conceals pipes and wires with ease.
On the other hand, the disadvantages are-
If not done correctly, there is a chance that fixings will suddenly fall off.
For homes with low-ceiling walls, it is not a choice. A ceiling height greater than 11 feet is required.
False ceilings must be installed and designed with expert accuracy.
Compared to standard ceilings, it requires more frequent care, which reduces its durability.
Cost-effective and Elegant False Ceiling Design for the Bedroom
Create a fake ceiling theme that compliments the theme, style, or décor of your home because there are so many materials available at various price ranges. You could also opt for a gypsum board which works as a great false ceiling design idea for a bedroom.
Improving a ceiling can be done in a variety of ways, and it doesn't have to be complicated or expensive. Simple projections to play with light or a light surface treatment; some people choose to have a night sky painted with clouds, which are inexpensive and do not take up much space in your clear room height. When dealing with ceilings, practical factors such as the structure's stability must also be considered.
Volume Depends on the Height of the Ceiling
Consider the room's height to plan the master bedroom false ceiling design for a bedroom. Also, when planning office or commercial spaces, service lines such as HVAC, lighting, and other support lines will take up a specific percentage of the space's height, resulting in the space's height being lowered. Plan the execution and installation of the fake ceiling based on the aesthetic or theme you want to create, considering the material's nature, material durability, fastening and physical qualities such as height, surface polish, and so on.
Lighting's Function in a False Ceiling
Because light can enhance the space and create the desired style and feel, people are increasingly using the false ceiling design for a bedroom for direct or indirect lighting.
You might arrange the lighting for the room based on the fake ceiling coverage since the false ceiling provides for unique lighting approaches that you will be able to achieve. When designing a ceiling, keep the use or treatment of light in mind, as the ceiling's visibility and enhanced appeal are dependent on how we plan to light it. To achieve the best false ceiling designs for a bedroom – lighting and design must work together.
The Layout and Design
Determine the region that you want to cover, suspend, recess, or reveal when constructing fake ceilings based on the appearance or concept. For a more blended false ceiling design for the bedroom, it's also a good idea to plan or stick to the room's geometry. It assists you in achieving the volume impact you want to achieve with the geometry of a room.
If you need to arrange for better lighting, stick to a small area with a mix of cove and spot fixture lighting (a great idea for the false ceiling design for a rectangular bedroom). If you want to improve the look and feel of a room, you can experiment with different colours and materials that have different surface properties to get the desired look and feel.
Finish And Colour
False ceilings don't have to be light and neutral in colour. Shades or surfaces that blend with the environment or a concept can be chosen based on the context, theme, purpose, and desired look. Other shades may be used depending on the appearance you are trying to accomplish. Shades of white give a continuous, clear look; other shades may be used based on the style you desire for your home.
Future-Oriented Planning
While designing a false ceiling, bear in mind that due to practical constraints, you won't be able to update or alter the design regularly. Instead, plan and choose designs that are timeless and easy to adapt to any theme you might want to try in other places. Maintain the false ceiling surfaces by cleaning them on a regular basis. Choose surfaces and colours that are simple to clean and long-lasting. Make sure that your service lines and connections, such as AC pipes, ducts, sprinklers, smoke detectors, and public speaker systems, are not obstructed by the fake ceiling.
False ceiling designs for a bedroom give a dramatic character to the room. The false ceiling design ideas can drastically transform the look of a room from dull to fantastic. False ceilings can be used to cover plain ceilings or disguise centralised air-conditioning systems in the living room, bedroom, dining room, or any other portion of the house. False ceilings may be customised in several colours, forms, and sizes to make your living room look vast and sumptuous, from modern to complex classic designs. Looking to redesign your home? Leave a comment below, and our team at NoBroker will contact you shortly.
Read More Bedroom Related Blogs

FAQ's
Q1.
Is it costly to install a false ceiling?
Ans. False ceilings can be an inexpensive and effective technique to add an extra layer of insulation, depending on the material chosen.
Q2.
When choosing bedroom lights for a false ceiling, what should one keep in mind?
Ans. Consider both the practical and mood lighting aspects of the light. The lights in the bedroom should make it feel warm and inviting. Hanging pendant lights or lamps that focus on the bed rather than one's face can also make a huge impact. Always use a dimmer switch to adjust the brightness as needed.
Q3.
How much does a POP ceiling cost you at least?
Ans. Rates for POP false ceilings start at Rs 40 per sq ft and can reach Rs 95 or even higher in extreme circumstances.
Q4.
What colours go best for false ceiling designs
Ans. You can opt for any colour that goes with the interior of your rooms. But, if you have a small room – neutral colours are the way to go.