Popularly known for its rich history, culture, and heritage, India is a beautiful country with an amalgamation of people belonging to different cultures, religions, and social backgrounds. Despite the diverse nature of people and changing social structure, today, India has become one of the fastest developing countries in the world. Over the past few years, India has seen rapid growth in terms of economy, education, technology, per-capita income (PCI), employment opportunities, geographical conditions and has become a top destination for tourism, education, and commerce. If you are thinking of relocating to a new city in search of a better life, education, or employment, it is essential to know the pros and cons of any city. Every city has its own significance and, in this blog, we shall take a look at the top 10 best cities to live in, in India.

Bengaluru
Despite being known for its traffic, the capital city of Karnataka, Bengaluru has emerged as one of the top cities in India to live in. According to the latest 'Ease of Living Index', Bengaluru is followed by Pune, Ahmedabad, Chennai, Surat, Navi Mumbai, Coimbatore, Vadodara, Indore, and Greater Mumbai. Popularly known as the IT hub of India, Bengaluru has a lot to offer and this Silicon Valley has everything from entertainment, shopping, buzzing nightlife, travel, art and culture, delicious food and not to forget its pleasant weather. The city has beautiful lakes, gardens, and parks where you can spend some leisure time. There are also weekend getaways from Bengaluru perfect for long drives and nature enthusiasts.
Read: An In-Depth Look at Property Registration in Bangalore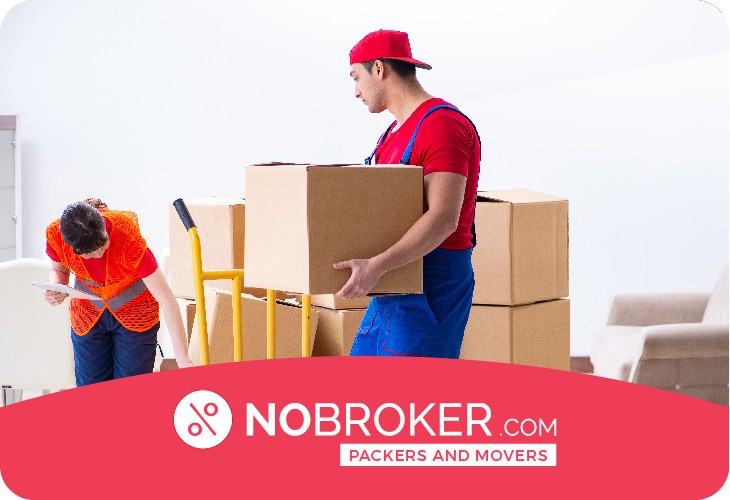 Book Best Packers & Movers with Best Price, Free Cancellation, Dedicated Move Manager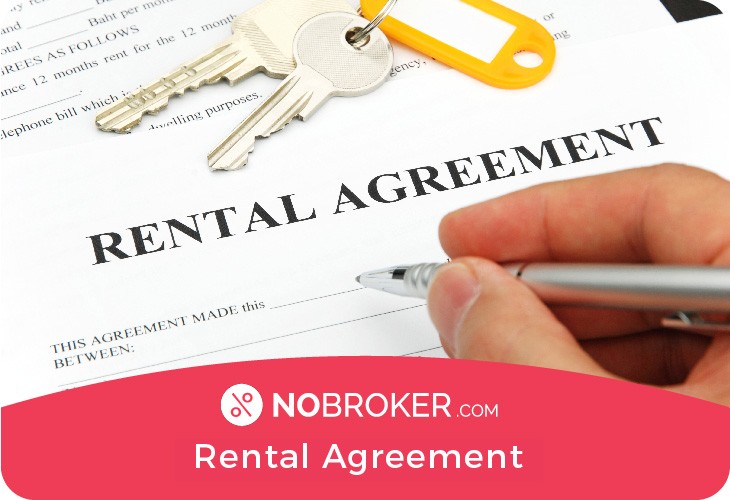 Get Rental Agreement With Doorstep Delivery, Super Quick & Easy
This is third
This is third
This is fourth
This is fourth
This is fifth
This is fifth
This is six
This is six
This is seven
This is seven
This is eight
This is eight
Due to it being the IT hub, students and young professionals who are looking for jobs move to Bengaluru for the growing number of opportunities. Moving to a new city can be daunting and scary but Bengaluru is the place that will fulfil all your needs and requirements. Accommodations can range from Rs.5,000-30,000 INR for bachelors and families. A normal 1-bedroom house kitchen (BHK) may start at the rate of Rs.5,000 and can extend up to 12,000 INR depending on the area of living. The city also provides access to other cities through rail and the international airport.Check out 1BHK flats for rent in Bangalore.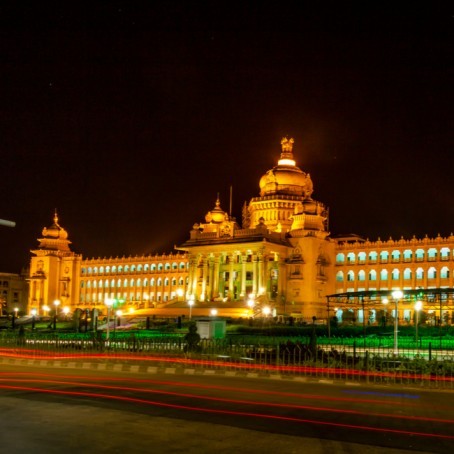 Pune
A city known as the cultural capital of Maharashtra owing to its strong history and heritage, Pune has the best educational institutions and IT companies, thus making it one of the best cities to live, especially for youngsters. The city has a wide range of restaurants, historical sites, and museums making it an ideal place to live and raise a family. The cost of living in Pune is similar to Bengaluru, and the prices for accommodation, food, transport, and other activities are affordable if spent wisely. Pune like Bengaluru is similar in terms of weather, houses and accessible weekend getaways like Sahyadri treks, Shaniwar Wada, Sinhagad Fort, Khadakwasla Dam, Tulsibagh etc. Check out Flats for rent in Pune.
Read: Trending Localities to Invest in Bangalore 2021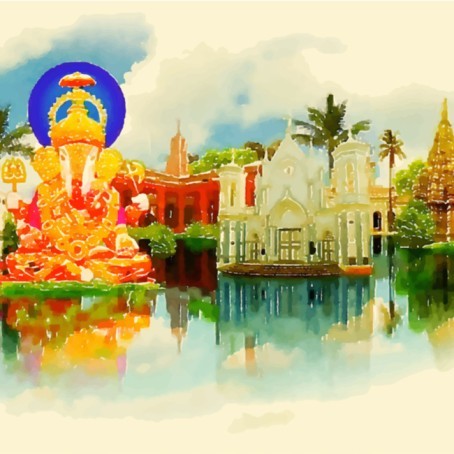 Ahmedabad
Located on the banks of the Sabarmati River, Ahmedabad is one of the best and affordable places to live in India. The city was discovered by king Ahmedshah Badshah and one can see the influence of that era in various architectural monuments of unique styles in and around the city. The main tourist attraction of this capital city of Gujarat is The Sabarmati Ashram where Mahatma Gandhi once lived, the place is now converted into a museum and attracts large numbers of tourists every year. Ahmedabad also has many other places to visit such as Manek Chowk, Lal Darwaja Market, and the famous wedding shopping centre at Dhalgarwad. Areas like Satellite, SG Highway, Prahlad Nagar have the best apartments and residential facilities making them ideal for young students and families as well. The cost of living begins from 3000 INR and varies according to the locality, and how close you are to the main areas of the city. The Sardar Vallabhbhai Patel International Airport serves the twin cities of Ahmedabad and Gandhinagar in Gujarat, it is easily accessible and connects you to major Indian cities.
Read: Understanding House Construction Costs in India 2021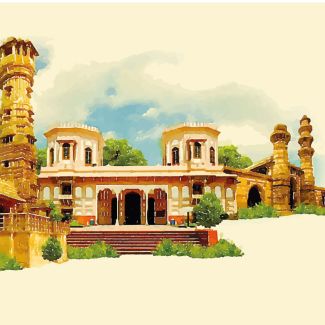 Chennai
Chennai is one of the cheapest cities in India to live in. This capital city of Tamil Nadu is very well known for its enchanting culture, beautiful temples and churches, passion for classical music, serene beaches, and hot weather. The city is always bustling with activity, with many parks, malls, pubs, and beaches. Marina beach, Kapaleeshwarar temple, Velankanni Church, Guindy National Park, Valluvar Kottam are some of the places that the city is famous for. The city has excellent connectivity with buses, auto-rickshaws and boasts of a great airport as well. The cost of living in Chennai is very cheap compared to other cities. Students as well as families prefer this city, due to the fact that the people are great and the localities are safe. Check out Flats for rent in Chennai.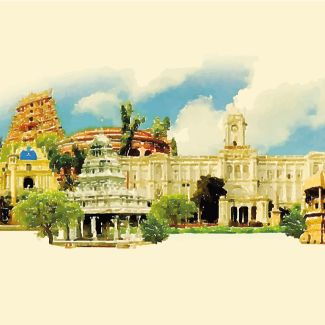 Surat
Popularly known as the diamond capital of the world, Surat is not only the fastest-growing city, it is also the second cleanest cities in India. It is the commercial centre for textiles, and embodies the history of trade during the Mughal Era. Many people shop for elegant fabrics like silk and brocade, khadi, handloom, and handicrafts here. The city is also well-known for its mouth-watering food, religious places, and beaches. The economy in Surat is very well established and has registered an annual GDP growth rate of 11.5%. Situated on the banks of the Tapi river, Adjan is a famous residential area that is encapsulated by residential locations such as Vesu, Varachha, Nanpura, Rander, and Palanpur. The locality mainly comprises residential apartments and independent houses. Surat is currently moving towards becoming a smart city. The existing city transport system is mostly road-based consisting of city bus services, private vehicles, and recently introduced BRTS services. Railway stations and Surat Airport are easily accessible too, making it an excellent choice to live in.
Read: Getting A Home Through MHADA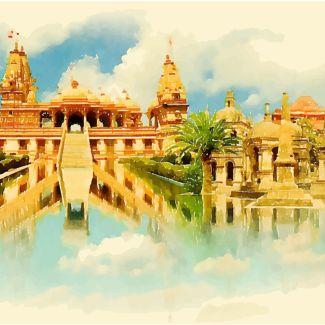 Navi Mumbai
Formerly known as New Bombay, it is the largest planned city in the whole world with tourist attractions including a Golf course, central park, Pandavkada waterfalls, Parsik hill, wonderful parks, etc. Navi Mumbai has beena major contributor to India's phenomenal urban growth and the city is less polluted compared to Mumbai. It has superb infrastructure in terms of transportation, public utility, etc. The Mumbai suburban railway network covers most of the city and the metro is currently under construction. Navi Mumbai is considered as one of the most livable cities in India however, the cost of living is slightly more expensive when compared to some other the rest of the cities. 1 BHK, PG's and shared accommodation can start from Rs.5,000 to 8,000 and can go up to Rs.40,000 for a fully furnished spacious apartment. Rental accommodation will burn the biggest hole in your pockets. The maximum chunk of your budget goes into paying rent. Check out Flats for rent in Navi Mumbai.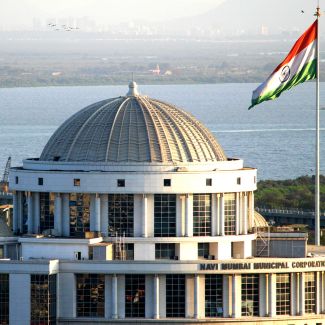 Coimbatore
Being the second-largest city in Tamil Nadu, Coimbatore is a welcoming city and home to a massive 112 feet tall statue of Lord Shiva, known as the Adiyogi Shiva Statue. Featured on the Guinness Book of World Records, this statue is a popular tourist attraction. The city is also in close proximity to many hill stations such as Ooty, Valparai, Wayanad, etc. Coimbatore has everything you need, be it temples, new buildings, views, waterfalls and cuisine, educational institutions, and business hubs. In terms of lifestyle and cost of living, Coimbatore is cheaper when compared to Chennai. For a decent living, a normal 1 BHK would cost around 5,000-7000 INR. For families, a 2 BHK can cost around 10,000 and 15,000 INR. People generally commute via public transport such as buses, autos, cabs, metro, etc which are generally cheap.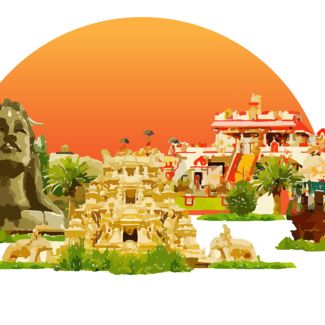 Vadodara
Also known as Baroda, Vadodara is the second-largest city in Gujarat and has become the cultural hub due to its continuous contribution to the various art forms. Vadodara is home to the memorial of Maratha leader Sayaji Rao Gaekwad III and is also famous for Lakshmi Vilas Palace, the residence of Baroda State's Maratha royal family, the Gaekwads, of the Gaekwad Dynasty. This city is also considered as a top option for youngsters seeking quality education and has good connectivity with transportation to other cities. The airport is located in the north-east of the city and has flight connections with Mumbai, New Delhi, Bangalore, and many tier 2 cities as well. It also has a market, food court, multiplex facilities, and shopping complexes in the city that offer amazing leisure time. Among the many cities, this city is ranked as the most favourable cities to live in India and a 1 BHK apartment in the centre of the city, will cost you around 7,000 INR. 2 BHK apartment or independent house ranges from 10,000 to 15,000 INR.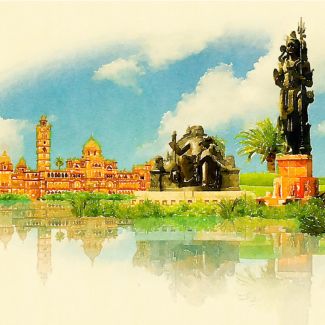 Indore
Being a commercial capital city of Madhya Pradesh, Indore is a hub of industries and various businesses. The beauty of this city lies in its rich cultural heritage that has been preserved over the years. Indore also has a number of Ayurvedic and allopathic hospitals and training institutes, the Atomic Centre for Advanced Technology, and also has the prestigious Indian Institute of Management (IIM). Famous tourist attractions include Rajwada, Lalbagh Palace, Khajrana Ganesh Temple, Central Museum of Indore, Patalpani waterfall, Ralamandal Wildlife Sanctuary, etc. If you want to settle in a city that gives you both modern and traditional living, then Indore is the right choice for you. The cost of living here is comparatively low as the essential commodities are cheaper than most places. A 1 BHK can cost up to 5,000 to 8,000 INR whereas a 2 BHK can vary from 10,000-15,000 INR. Indore has a number of railways; roadways and the airport is the busiest airport in the state.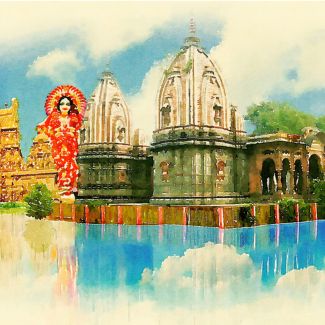 Greater Mumbai
Mumbai being extremely vast is divided into zones, namely Mumbai Greater and Mumbai Suburban, the larger one being Mumbai Suburban. Mumbai is the centre of the Mumbai Metropolitan Region, the sixth most populous metropolitan area in the world with a population of over 23 million. Mumbai lies on the Konkan coast on the west coast of India and has a deep natural harbour. Mumbai is home to three UNESCO World Heritage Sites: the Elephanta Caves, Chhatrapati Shivaji Maharaj Terminus, Victorian and Art Deco buildings. It is surrounded on three sides by water, the Arabian Sea to the West and South and Thane creek to the East. To the north, it is bordered by Mumbai (Suburban) District. Chhatrapati Shivaji International Airport is the primary international airport serving the Mumbai Metropolitan Area. Mumbai is well-connected by the road that leads to all major cities in India. Mumbai visit by bus is the most economical for individual tourists. Public, as well as private buses, operate daily services to this route. Mumbai is the costliest Indian city to live in. The monthly rent for 2 BHK apartments in a good suburb is around 40,000 INR. Check out Flats for rent in Greater Mumbai.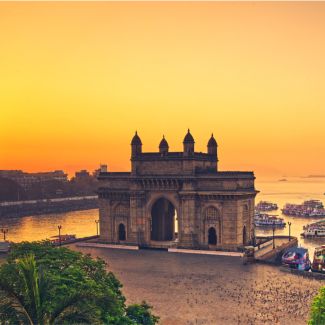 All of the above-mentioned best cities to live in India are great if you want to move to a different city and start a new life. If you are looking to buy or rent a property to stay in any of the top 10 cities, you can check thousands of properties perfectly suitable to your requirement on NoBroker. Need help with a rental agreement and painting services? Our experts are here to help!
FAQ's
Which city in India is the most livable to live in?
According to the 2021 ease of living index survey, Bangalore is the most livable city to live in India.
Which city in India has the most affordable cost of living?
Kolkata and Chennai are cities with the most affordable and cheapest cost of living in India
Which city is the best option for living in Maharashtra?
Both Pune and Mumbai are the best cities to live in the state of Maharashtra.
Which is the safest city to live in in India?
According to the National Crime Record Board, Kolkata is the safest city to live in, especially for women.