When you're buying a flat in an apartment or looking to rent out a flat you should still look for certain Vastu aspects. A lot of people still think that Vastu is not important because their house is not touching the ground (i.e not on the ground floor) but Vastu doesn't work that way. No matter how many floors up you are, you're still connected to the ground. This is why we've listed 10 Vastu tips for Flats that will help you find an apartment that uses Vastu the right way & why the direction of the house is important as per Vastu?
10 Vastu Signs to Look for in Apartments / Flats
Try not to go for apartments that are oddly shaped, go for square or rectangular buildings.
Avoid apartments that have large bodies of water in the South or West direction of the apartment.
You will attract bad luck if the entry to the apartment is towards the South or West of the South-West corner. East and North-East are the best directions to have the entrance, this is said to bring good luck and positivity.
The main door to your apartment should be in the North-East direction of the North or East facing wall. See to it that your door does not open directly in front of the lift.
The kitchen in the flat should not be facing the main door and should preferably face East. You can read more about our kitchen Vastu tips here
Look for apartments with bore wells, pumps, and lawns in the North-East direction of the property.
If you find that there are balconies in the South or West, it's best not to rent or buy that apartment.
If you're looking to travel a lot look for –

Apartments with a completely covered boundary wall in the west
A lot of open space in the East or North-East
When the property slopes from South-West to the North-East

If safety is your main concern, see to it that the apartment complex has the watchman's cabin anywhere but in the North-East corner of the building.
Look at the doors and windows of the apartment that you're going to buy. Is it in even numbers? If yes, then the next step is to see if all the doors open inwards. If yes this will keep positive energy instead of letting it out.
Now, many people are wondering what role direction and orientation of the house plays, well in order to help you get a clear idea, we've elaborated on the topic below.
Read: Vastu For Toilets and Bathrooms, Is It Important?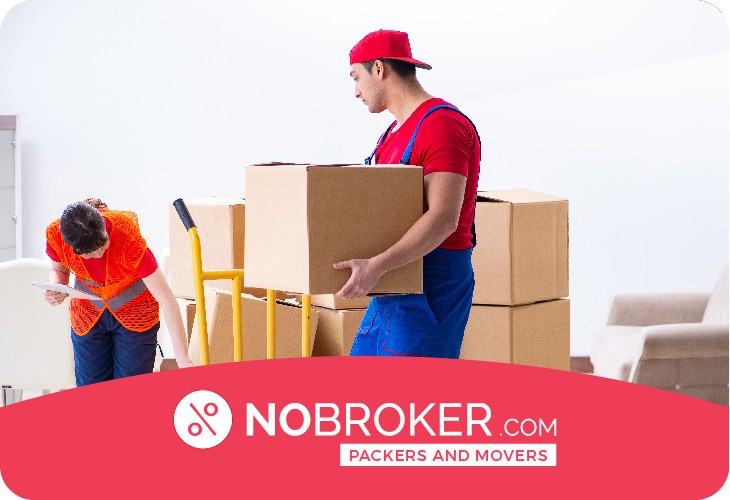 Book Best Packers & Movers with Best Price, Free Cancellation, Dedicated Move Manager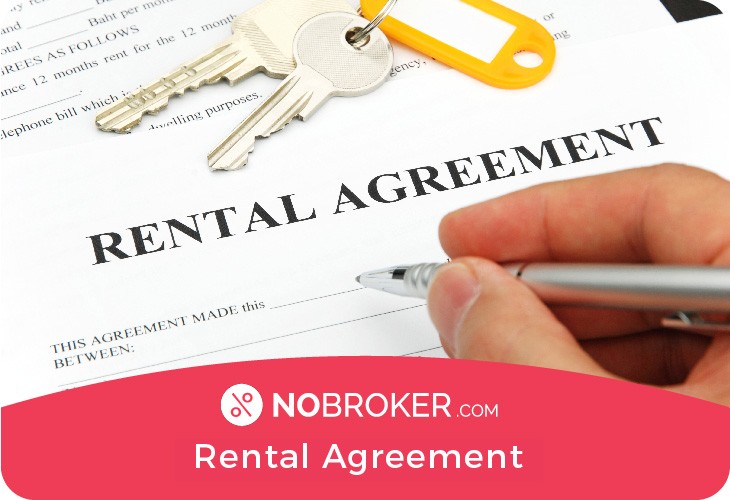 Get Rental Agreement With Doorstep Delivery, Super Quick & Easy
This is third
This is third
This is fourth
This is fourth
This is fifth
This is fifth
This is six
This is six
This is seven
This is seven
This is eight
This is eight
Why Direction for Flat is Important?
According to the Vastu principle, the foremost rule to be followed while constructing a house is to fix its orientation. A house may be oriented in 8 directions – 4 cardinal directions and 4 corner directions. The cardinal directions are true North, East, South and West. The corner directions are North-East, South-East, South-West and North-West.
Yoni Numbers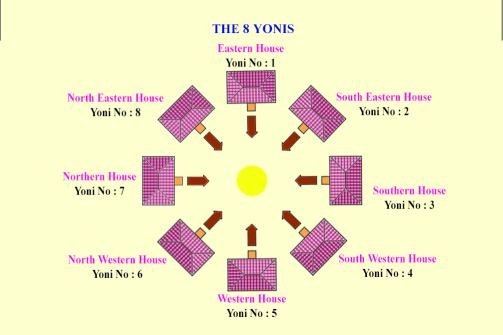 These directions are specified with respect to a focal point called Brahmasthanam and Vastu considers all these 8 house positions as facing to Brahmasthanam. These positions are considered as "birthplace" or "place of origin" of the house and are denoted by the 'Yoni numbers' (Yoni No: 1 to 8). Yoni is thus an indicator denoting the position of the house with respect to the Brahmasthanam. The Yoni number for each direction is shown in the figure below.
As per the Vastu principle, a house should be built along with the 4 cardinal directions and should not be built along with the corner directions. However, a tilt of up to 15 ̊ (degrees) from the cardinal East is also considered acceptable. It is observed that building a house along the corner direction does not bring prosperity to the inmates. More scientific reasoning for this principle of house construction is as below:
"When we travel in a vehicle, we observe many a times a sense of discomfort if we happen to be seated in a direction which is not along the direction in which vehicle is moving."
Recommended Direction for Flat as per Vastu
We know that the Earth's rotation is from West to East. If the Earth is compared to a vehicle and its inhabitants as passengers, it is always recommended that we build the house along the direction of Earth's motion. (viz; True East-West / North-South i.e., Yoni 1,3,5 & 7). Such a residence will always result in providing better comfort for the inhabitants.
Therefore, this orientation of the house is a key rule to be followed while building a house for the comfort of the inhabitants and to live in harmony with mother Earth.
The Truth About North East Entrance Flat Vastu
You would have heard by now that the most coveted aspect for a flat is to have a north east entrance for good flat vastu. Now, you might be wondering why North East entrance flat Vastu is so important or so in-demand? Well, let us look at some facts about north east entrance flats –
A door facing the north or north east is said to bring in more happiness and good luck, if a door is in other directions, there is a chance you are letting out this good luck instead of letting it in.
Read: All About North Facing House Vastu, and How it Helps For A Successful And Happy Life
When it comes to the shape of a house, it is said that square and rectangular houses are the best according to vastu. If your house has cuts or extensions, then you need to check which direction these are in. Cuts in the south west and north east are very unlucky, extensions in all directions except North East are also unlucky. Hence if you have an extension in the north east and north east entrance, you are fine.
A kitchen should be on the opposite side of the entrance, if you have a north east entrance flat you need to have a south east facing kitchen. A home where the kitchen and the main entrance are north east facing should be rejected.
In ancient Vastu texts, you will find that northeast entrance flats are called eshan, eshanya, or even eesan.
In a north-east entrance house, you should also look at constructing an under-water tanks in the north east direction.
Tips on The Right Main Door Vastu for Flats
Any door and window in your home is not just for light and fresh air, these are also ways for energies to enter you house. Now, since energies enter through doors and windows it is very important that we get the right, hence Main Door Vastu For Flats is of utmost importance. Here are a few tips on the correct main door Vastu for flats –
Like we mentioned above, – the main door of the apartment should be in the North-East direction and on the North or East facing wall.
Your main door should not open up to face a lift.
Your main door should be grand and has to stand apart from all the other doors in your house.
The main door should open inwards, this is a way that you will be inviting good luck and energy to your home.
Another reason to have a grand main door is that it helps your house stand apart from the other, a way to do this is to have a clear door number and your name on the door.
Another thing to keep in mind is that the main door should be at least 7ft in height, it has to be the tallest amongst all the other doors in the house. Remember, bigger the door, the more energy you're letting in, smaller the door, the lesser energy you let in.
The vastu for flats entrance is not just limited to the main door vastu, you also need to ensure the entire entrance to your house attracts good energy. This is why the entry to your home also needs to be kept clean and free of any and all clutter and garbage. This area also needs to be kept very well lit.
Tips on How to Get Vastu Right for Pooja Rooms in Flats
As you must already know, no home will feel complete unless you have a space for worship or meditation. A pooja room is a space where you can focus on prayers and god, without having any distractions or negativity. According to Vastu this is what you need to follow for pooja rooms in flats –
The best place for a pooja room in a flat is the northeast, and when you are praying you need to face either the East or the North. Never have a pooja room in the South.
Read: A Simple Guide to Setting Up a Vastu Compliant Pooja Room
If you have to pray facing the east or north, all the idols and images of Gods need to be placed in the West or East.
Be careful of what images you place in the pooja room, never have pictured of the dead, even if they are close relatives.
Pay attention to what goes into the pooja room, keep it neat, clean and clutter-free at all times.
Don't have valuables or trash bins/dustbins in the pooja room. Choose calming and bright colours for the pooja room, think yellows and whites.
NoBroker has 1000's of apartments for you to choose from. If Vastu is important to you, we can help you find an apartment that's Vastu compliant. The best part about using NoBroker is that you don't have to pay any brokerage!
Do you want to know more about – East Facing Flat Vastu, West Facing Flat Vastu, South Facing Flat Vastu, North Facing Flat Vastu, North-West (NW) Entrance flat Vastu, North-East (NE) Entrance flat Vastu, South-East (SE) Entrance flat Vastu? Drop us a comment below with your questions, and get answers.
FAQs
Is Vastu important for flats or only for independent houses?
Vastu is the same for flats as it is to independent houses. If the vastu for a flat is not right you will face the same problems that you will have if the vastu for an independent house is not correct.
Which is the best direction for flats according to Vastu?
It is best if your flat and flat entry are facing the East and North-East directions, this way you get the best energy for the house. If your house does not face this direction don't worry, you can still have good vastu if the other rooms in the house are following the right Vastu principles.
What happens if Vastu is not followed for a flat?
It is only recently that builders see the importance of Vastu and you can find many homes that are Vastu compliant. A lot of older houses were built with no regard to Vastu, here you will see many residents will struggle will financial losses, health issues, failing relationships, stress and other problems.
Is there a way to fix the bad Vastu or Vastu Dosh in a flat?
Yes, if your flat or apartment is not built according to Vastu there are changes that you can make to change and improve the energy in the house. Depending on the type of dosh you will have certain remedies like placing Vastu pyramids, crystals, fixing things that don't work (clocks & electronics) and throwing away things that can't be fixed (glass and mirrors).
How to check the Vastu of flats online?
If you are buying or renting a house through an online portal like NoBroker, you will be connected directly to the seller/landlord. When you connect with them you can ask them for key information like which direction the house is facing and about the placement of all the key rooms. You can even request them to share a blueprint or layout of the house with you, this way you get a clear idea of where each room is and other important aspects. You can even show these layouts and blueprints to vastu consultants to get an accurate feel of the house. This is the best way to check the Vastu of a house online.