You might not be aware of this but getting bored in your own house is a real thing. You can get tired of just sitting at home, with nothing to do. You can get tired of the walls of your house you have been seeing for the last few years. Unfortunately, you can't change homes to feel better, but what you can do is change the house colours inside. Let's take a look at the best and latest living room colour combinations for your home!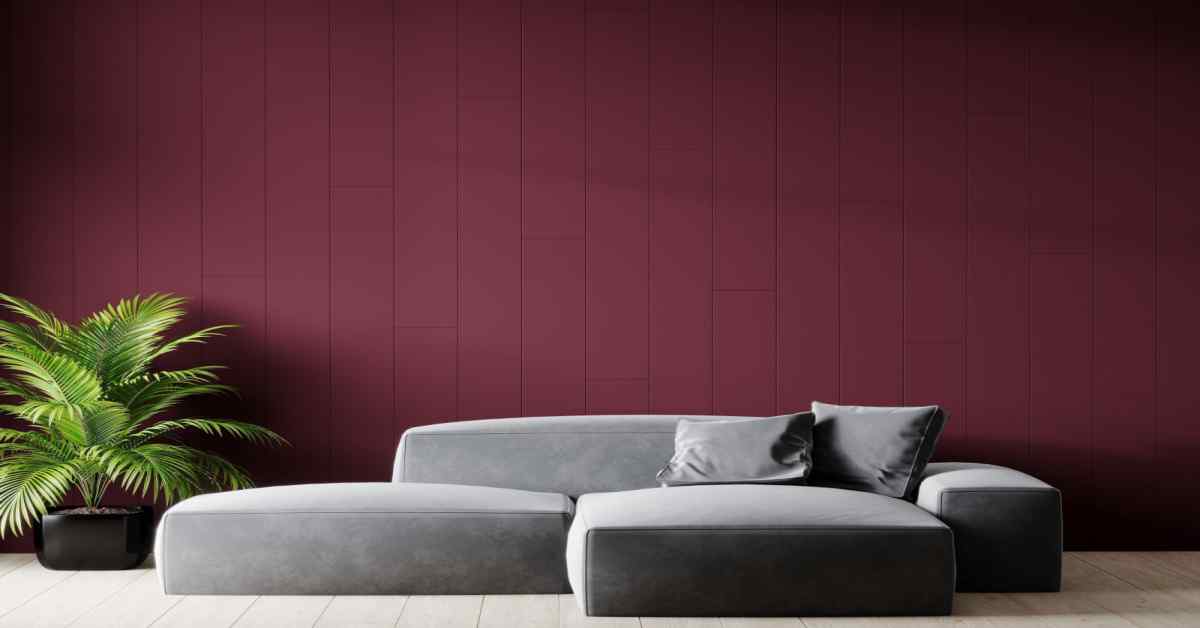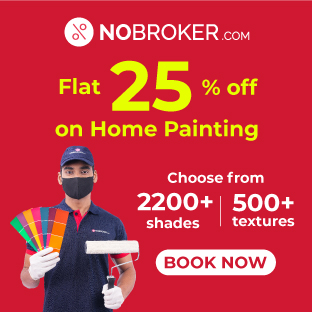 To add a little bit of spice, you may wish to redecorate your living room. The Pantone colour of the year 2023 for example, is 17-3938 or Very Peri, a colour that represents us opening up to new changes in our lives, ones that reflect the vast transformations we have undergone over the past year. With that in mind, we have rounded up some great colour combinations for the living room that might completely change how you look at it.
Read: Painting Services in Delhi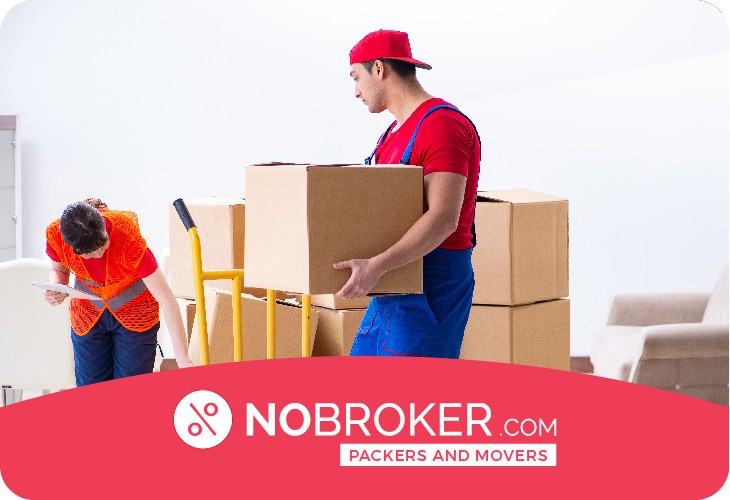 Book Best Packers & Movers with Best Price, Free Cancellation, Dedicated Move Manager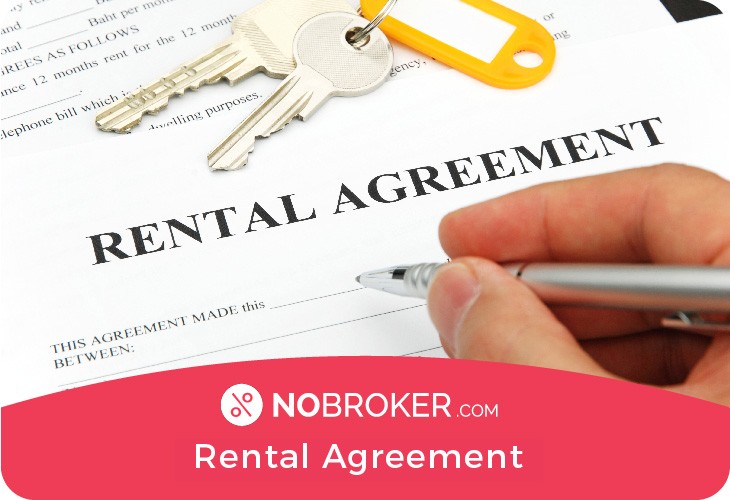 Get Rental Agreement With Doorstep Delivery, Super Quick & Easy
This is third
This is third
This is fourth
This is fourth
This is fifth
This is fifth
This is six
This is six
This is seven
This is seven
This is eight
This is eight
Top 22 Living Room Colour Combinations for Home
1. Citrine Yellow and Turquoise
Citrine yellow and turquoise is an amazing combination that goes way back to our grandparent's era. It may sound a little off to us now, but it is a timeless combination. To add more of a boho look, you can hang some handmade macrame, preferably off-white, on the turquoise wall. To pull off a complete boho look, you can even add net or lace curtains over your windows, along with placing a money plant in the corner.
2. Pink and Peachy Cream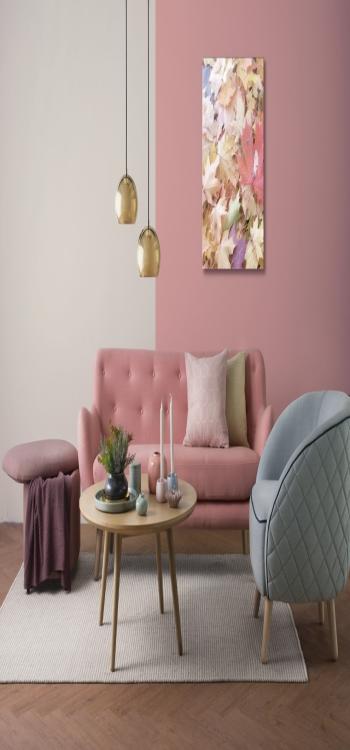 If you believe in a fantasy barbie world, this is a classic, chic option that is perfect for you. Paint your entire living room in peachy cream, and make one wall a statement wall by going bold, painted in pink. This is one of the finest colour combinations for people who are looking for a bright and bold choice
3. Wheat and Crimson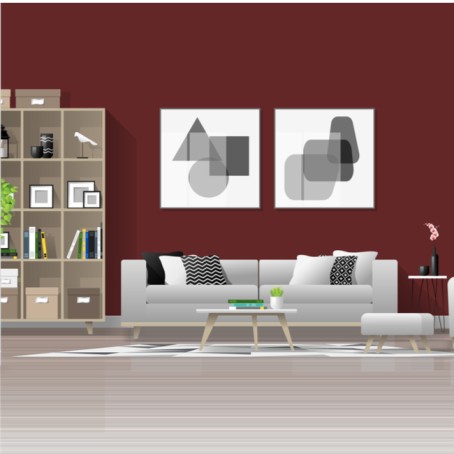 If you wish to add space to your living room, opt for wheat for all your walls and pillars, and add crimson to your ceiling. You can elevate this look by adding a false ceiling of plaster of Paris along with some dull lighting. Classic paintings hung over the wheat walls will complete the look. This is certainly one look that will stand out.
4. Apricot Orange and Sunset Yellow
Here is a drawing-room colour combination for all those who love soft, mellow hues. These two colours complement each other in ways that you can't even imagine. Classic white linen drapes will complete this look. You can add large vases with this colour combination in the corners with yellow lilies or orchids to give your living room that final warm touch.
Read: Exterior Painting Service in Hyderabad
5. Classic Cream and White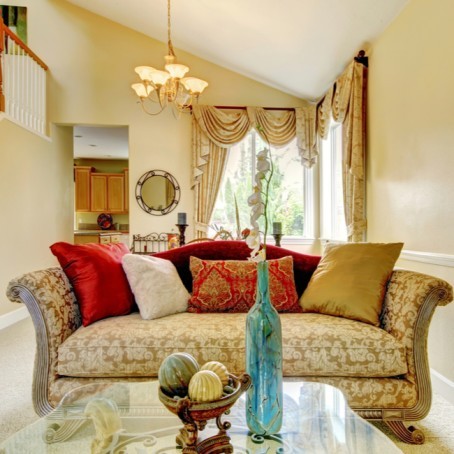 If you don't want to go over the top, classic cream walls and white trims are an ideal choice. The best part about these colours is that you can pair any colour furniture with it. You can even opt for your sofas to all be of different colours as the simplicity of white allows any colour to shine through.
6. Pretty Patterns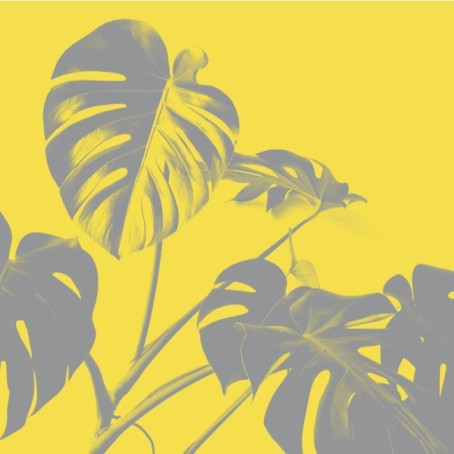 You can choose a light paint colour for the living room and on one large wall, opt for large patterns with a completely contrasting colour. This will provide a pop of colour and make for a captivating wall. Tea rose walls, paired with burgundy shaded patterns, are a good option. The classic combination of black and white is also a great idea. The other way to pull this look off is to paint all your walls in the shade of cream or coffee and accommodate large prints in a much darker shade from the same colour family. Adding a bit of gold here and there too might do wonders.
7. Pastel Pink and Black
This is a modern colour combination for all those who want to experiment with something bold for their living room colour combination. Pastel pink is a soft colour, which represents spring and happiness. At the same time, the colour black is the opposite and hence works well together to make a remarkable statement. Wooden furniture is the best way to complete this look, and a rust-ruffled rug would be like a cherry on the top.
Read: Painting Services in Bellandur, Bangalore
8. Coca Brown and Burnt Sienna
Even though these two colours belong to the same colour family, that is, the brown colour family, their pigmentations are different. They contrast themselves and help you pull off the perfect hall wall colour shade, while burnt sienna is a subtle colour.
9. Black and Black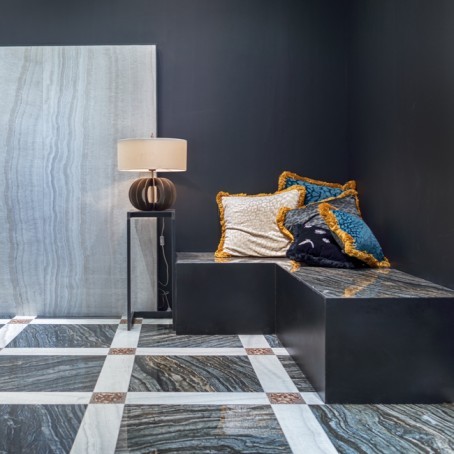 Speaking of bold, how about pure black walls? It might sound weird, but it is a very bold move and might take a lot of courage to choose it. But, trust us, once you do, you would not regret it a bit. You can pair it with white and grey furniture, to give it a rich look. Or you can even have a black table. If you are planning on opting for this look, remember to have a lot of lights. This is because black absorbs light, so your living room might tend to appear dull. But great lighting can easily pull you out of this situation.
Read: Asian Paints Prices
10. Ombre of Pink Grey and Sweet Onion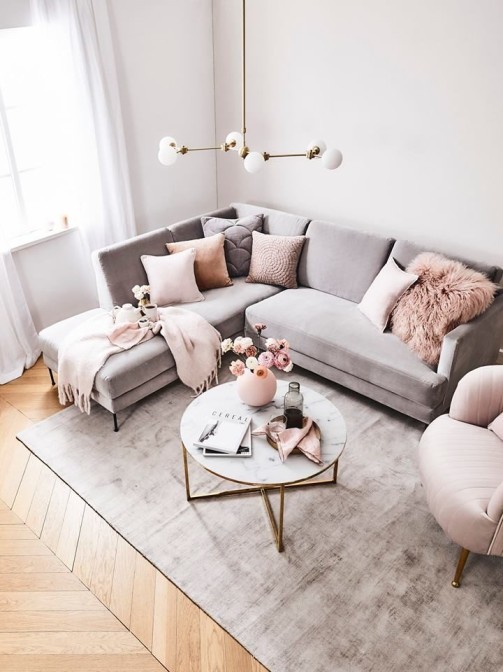 This is a really pretty colour scheme that you can have in your livingroom. You can pull this look off by having subtle grey furniture. The ombre look is hard to pull off, when you choose something complex like this for your living rooms ensure you hire professional painters who know what they are doing. If this combination is not done well, your room could end up looking like a huge pink mess.
11. Ivory Walls with Sage Coloured Flooring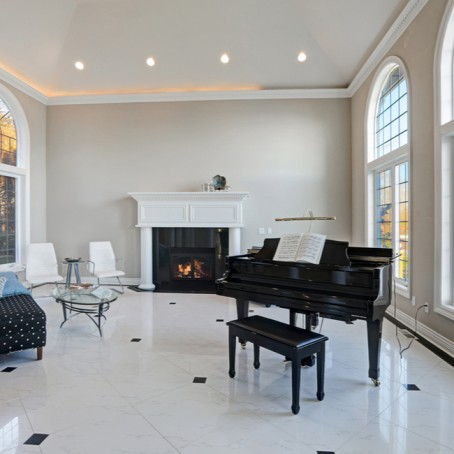 While the ivory walls ensure that your living room looks classic, the sage flooring gives you a pop of colour that is much needed. You can pair this look with highly pigmented emerald rugs and velvet emerald-coloured sofas. With coloured cement flooring, this look is easy to achieve and very chic.
12. Lime and Mauve
Lime brightens and creates a very fresh feeling in a room and mauve is a great contrasting colour for it. Pairing it with Mauve will make the best impression and give your room a very modern look. This is an ideal wall colour combination for a small living room. You can pair this with mauve vases and flowers in your corner stands or on your corner table, against your lime walls. Check out our curated collection of ideas for corner decoration for the living room.
13. Brown and Seashell Coloured Walls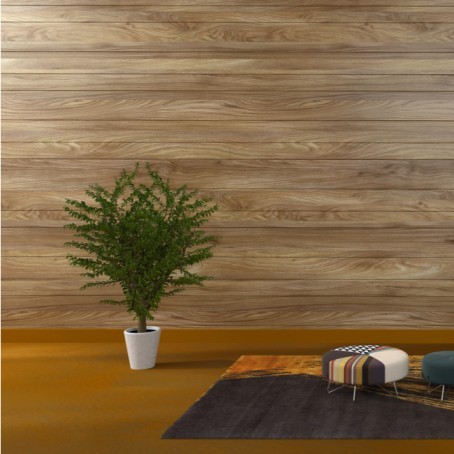 We're not talking about brown walls; we're talking about brown cabinets! This is the perfect combination if you have a lot of stuff you need to store behind cabinets. Seashell-coloured walls are very pleasing to your eyes and the brown of the cabinets adds warmth and a bit of old-world charm to your house.
14. Consensus Grey Walls with a Lilac Textured Wall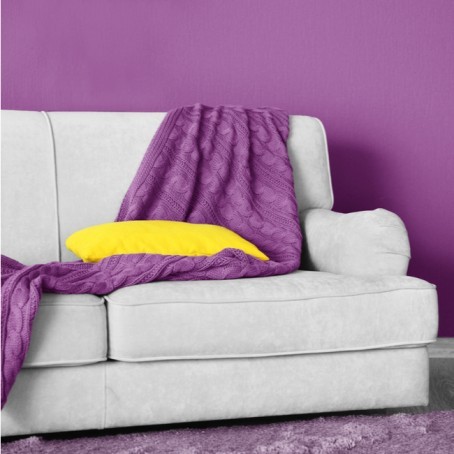 Textured walls add depth to your otherwise plain walls. Paint all the walls of your living room with consensus grey and one large wall with lilac. For textures, the rough look is the best one. You can pull this look off with a large wall clock. A large frame, or plenty of small ones, is also an ideal choice. You can even add a piece of wall art in the living room over the lilac textured wall with mirrorwork to bring out the light. This will reflect light to make your living room appear larger and brighter and enhance the look of the textures on the wall.
15. Classic White with a Twist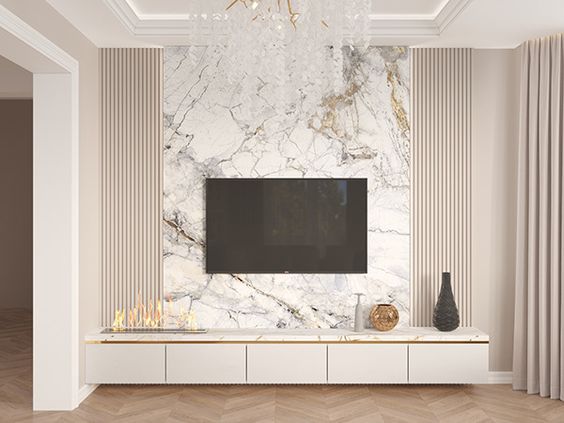 We too love classic white. But it can get a bit boring at times. How about we give it a little twist? Living rooms are the place where your family belongs. And the best way to show your family bond would be with a wall full of black and white family pictures. This wall will soon be the centrepiece of the entire home.
16. Your Most Favourite Colours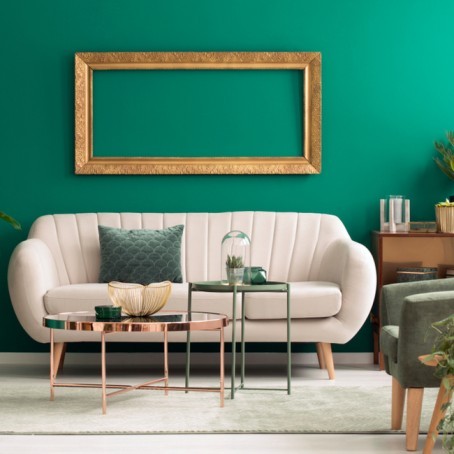 What would be better than being able to paint your living room your favourite colours? You can choose from hues of your favourite colour or you can look at the colour wheel and choose the colour on the opposite side to give it a nice contrast effect.
17. Timeless Grey and White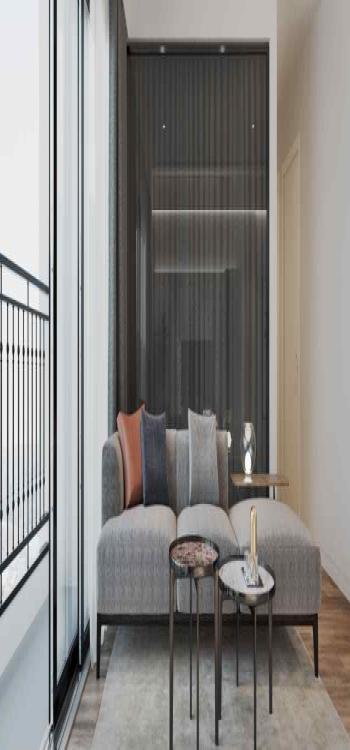 There are several alternatives available to you when using two shades of grey in the living room. Use a pattern for the living room that combines both white and grey, similar to the one in the image above. It has a distinctive design and works well as a contemporary two-grey colour scheme in the living area. You can choose any grey colour for this design, and you can alter the pattern as well.
18. Pastel Pink and Grey
For the living area, this soft two-colour scheme has gained popularity and is often used. Although the colours might appear too conventional to utilise, you can choose an alternative design. Similar to the image above, you may provide sharp contrasts to the wall by dividing it into two distinct colours. But keep in mind that this wall already provides a lot of contrast, so keep the furniture surrounding it to a minimum.
19. White and Gold Royalty
White and gold is a timeless pair of two-wall colours for the living room if the idea of all-white minimalist interior decor does not appeal to you. On the walls of the living room, a two-tone colour scheme of white and beige might be applied. To add a touch of luxury, the gold element can be included in the decor in the form of tasteful light strips, mirrors, showpieces, and glass shelves. Try this fashionable two-colour combination for the living room to give it a touch of opulence.
20. Pastel Pink and Green
Living room colour schemes with two shades of green have become more commonplace recently. However, as green is a strong colour on its own, mixing it with other colours should be done with care. You can choose between pastel pink and pastel light green. The greatest two-colour combinations for the living room are those of these colours in their muted tones. A bold choice for the space would be to add wooden elements
21. Nifty Shades of Blue
Combine varying shades of blue in your living room for a monochrome, yet dynamic look. Play around with different shades to find the ones that work best together. You can even match the furniture to the colour of the walls to round off the look
22. Purple and Blue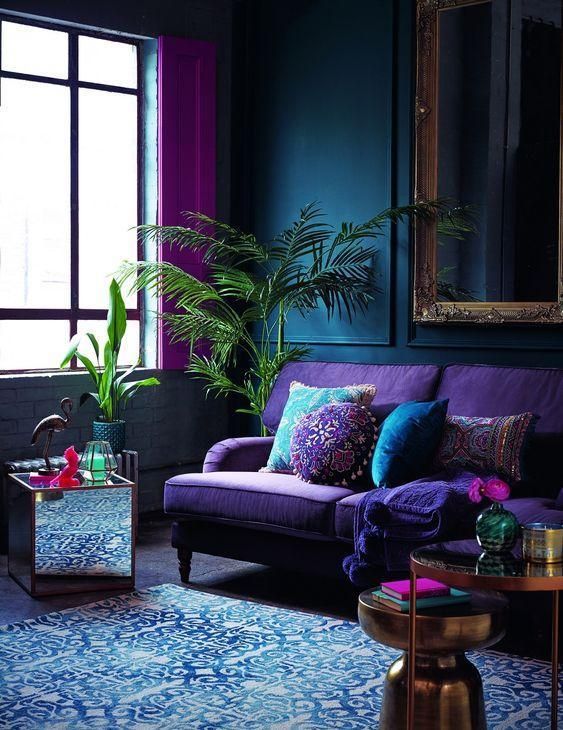 This living room's two-colour scheme will immediately make it feel opulent. Although it has a light touch, it is incredibly powerful. It is not required to adhere to the predetermined rules for painting walls; instead, the image above might serve as inspiration as you actively experiment with house renovation. Add blue to the roof wall, then decorate the walls below with the palest hue of purple.
What are the Best Colour Combinations for the Living Room?
When it comes to the living room, choosing the right paint colour combinations can make a significant impact on the overall look and feel of the space. Here are some of the best colour combinations that you can consider for your living room walls:
Neutral Elegance:
Combine shades of beige and cream for a timeless and sophisticated look.
Pair these neutral tones with wooden furniture and accents in warm tones for a harmonious balance.
This combination creates a soothing and inviting ambience, perfect for relaxation and entertaining guests.
Serene Blues:
Opt for shades of blue, such as sky blue or seafoam green, for a calming and peaceful atmosphere.
Combine these blues with crisp white furniture and accents for a fresh and airy feel.
This colour combination works well in coastal-themed or contemporary living rooms, creating a sense of tranquillity.
Bold Contrasts:
Experiment with bold colour combinations like black and white or navy blue and mustard yellow.
These contrasting colours add drama and visual interest to the living room.
Use the darker colour as an accent wall and incorporate the lighter shade through furniture, curtains, or accessories for a balanced look.
Earthy Warmth:
Embrace earthy tones like terracotta, olive green, and burnt orange for a cozy and inviting living room.
These warm colours create a comfortable and intimate space, perfect for gatherings and relaxation.
Pair these colours with natural materials like wood and jute to enhance the organic feel of the room.
Vastu Colours for Living Room
According to Vastu Shastra, the ancient Indian science of architecture, choosing the right colours for your living room can bring positive energy and harmony into your home. Here are some Vastu colours that you can consider for your living room:
Calming Whites:
White is associated with purity and tranquillity, making it an ideal colour for the living room.
Opt for shades of white like off-white or cream to create a sense of peace and serenity.
Combine white walls with colourful artwork, cushions, or rugs to add pops of colour and vibrancy.
Vibrant Yellows:
According to Vastu, yellow is considered an auspicious color that brings joy and positivity.
Choose shades of yellow like sunflower yellow or golden yellow for the living room walls.
Pair yellow walls with neutral furniture and accessories to create a balanced and cheerful space.
Soothing Greens:
Green symbolizes growth, harmony, and prosperity in Vastu Shastra.
Consider shades of green like mint green or sage green for a refreshing and calming effect.
Combine green walls with natural materials and indoor plants to create a connection with nature.
Energising Reds:
Red is associated with passion, energy, and vitality.
Use shades of red like maroon or deep red as an accent color in the living room.
Incorporate red through furniture, curtains, or accessories to add a touch of vibrancy and warmth.
Remember, while Vastu colours can guide your colour choices, it's essential to select colours that resonate with your personal style and preferences. Experiment with different combinations and find the one that reflects your personality and creates a welcoming living room environment.
Tips on Choosing the Best Two-Colour Combination For Living Room Walls
Here are some tips for selecting the best living room wall colour combination:
Start by considering neutral colours like beige and cream for a timeless and sophisticated look.
Serene blues such as sky blue or seafoam green can create a calming atmosphere.
Experiment with bold contrasts like black and white or navy blue and mustard yellow for a dramatic effect.
Embrace earthy warmth with colours like terracotta, olive green, and burnt orange for a cosy feel.
According to Vastu Shastra, white is an ideal colour for the living room, representing purity and tranquillity.
Vibrant yellows bring joy and positivity, while soothing greens create a connection with nature.
Energizing reds can add a touch of vibrancy and warmth to the living room.
Remember to combine colours with complementary furniture, accessories, and natural materials for a harmonious look.
When selecting the best colour combination for your living room, consider your personal style and preferences while keeping in mind the principles of Vastu Shastra for a balanced and inviting space.
We hope you have finally got the answer you were looking for and have picked the living room colour combination that works for you. Whether you need to go chic, gothic, rogue, or classic, we have got you covered. If you wish to experiment with your walls, here are a few tips as well. If you are planning on contrasting colours, opt for one mild and one bold colour. If you opt for mild colours, try them from a different colour palette. Remember that lights are your best friend while planning for decor. They can either give you a darling look or ruin all your efforts. Wall hangings and photo frames are great to enrich the way your walls look. Above are all the colour combinations for your taste.
The easiest way to get the right look, flawless finish and desired feel, is to put your home in the hands of the experts. At NoBroker, the painters will make your wishes come true, you get 5-star rated painters that do a great job, at rates that don't break the bank. Click the link below to find out more.
Check Out Other Colour Combination Blogs
Frequently Asked Questions
1. What flooring should I opt for with the black walls?
If you opt for the all-black look, large white marble tiles might be a great option for you. It might even help you with the problems that you might face with the lights. White marble tiles would illuminate the light from your tube lights and in turn, brighten up your room.
2. I want to use red but it tends to be very bright for the eyes. Can you suggest some colour to pair with it?
Red, paired with the shade of apricot, might be a very good option. If you feel red is very eye-catching, you can paint only one wall red. If you wish to go more subtle, you can add small and medium frames in the shade of apricot over the red walls.
3. How can I make my hall look bigger than it is?
Making your living look larger with the help of colour combinations is a piece of cake. Opt for light shades, such as ivory and cream. Light colours will radiate light which will help your room look larger in size. To add a pop of colour, you can opt for soft contrasting colours over the wall near the windowpane. If you do not wish to do so, you can add frames or wall decor pieces in golden colour.
4. How can I add glitter or sparkles to my living room?
Adding glitter to your living room is a very bold move. The best way to pull this look, paint all your walls a bright shade of white. You can add silver glitter over the ceiling. As an add-on, a mirror jhumar will add sparkle to your living room. If you feel this is a little extra for you, you can even opt for large mirrors with silver frames or a mirror work wall piece.
5. Can you suggest an ombre colour scheme with neon shades?
Bright Pink, Citrus orange and white, would be an ideal way to pull off an ombre of neon shades. Bright Pink and citrus orange will keep the essence of neon, and at the same time, white will make sure that it is not too over the top. White lace drapes, or cream net drapes, will help you keep it subtle and minimal.
Painting Service in Top Cities in India