Renting your home as a tenant or owner comes with big risks. There are so many ways that both parties can get cheated. No matter how careful you are, there are things that could go wrong and ways in which you can lose a lot of money. The best way to stay protected and safeguard your rights as a tenant and landlord is to know the laws that protect you. Here are the 2 most important ones to keep in mind-
Fair Rent
If you, as a tenant think that the landlord is asking for too much rent, or you as a landlord think the tenant is not paying enough, can seek help from the law. There is a Rent Control Court that will help you fix a fair price for rent (only residential buildings) that is based on-
a)    Percentage (9%) of the total value of the building which consists of the market value for a portion of the land
b)    Construction cost (rates fixed by the Public Works Department)
c)    Value of amenities (a maximum of 15 % of the cost of the site) this is subject to depreciation, based on the age of the building.
So, if you feel that the rent amount is not in your favour, the court will help you get a fair amount, but remember once the ruling is out, you will have to accept the new amount set no matter what. If you feel that the amount is still unfair, there are no more alternatives.
Before you go to court, you should try the NoBroker Rent-o-meter, this will give you an approximate idea of rent prices in your neighbourhood for properties similar to your own.
Eviction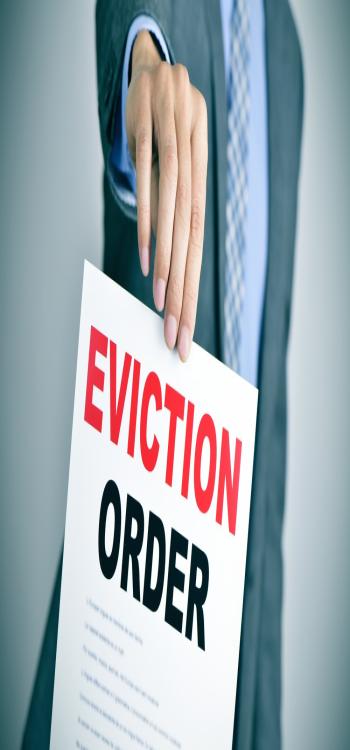 As a landlord, you can evict a tenant if-
a)    Tenants fail to pay the full rent for 2 months consecutively
b)    Tenants have abandoned the house (for a long period of time) without any notice and also not paid full rent for over 2 months
c)    Tenants have encroached upon additional property
d)    Tenants are misusing your property, damaging, causing a public nuisance or conducting illegal activities
In order to compensate for these scenarios, you as a landlord are entitled to double the monthly rent.
As a tenant, if you have not done any of the above, the landlord cannot evict you unless he files a petition before the Rent Control Court. If you have a contractual tenancy that is legal (a contract or rental agreement) that states how long the house can be used by you, then the landlord can't submit a petition.
However, if the landlord is still determined to kick you out, he might try to avoid collecting the rent in order to claim that you have not paid, this is grounds for eviction. If he collects the rent in person, he might not show up to pick up the cash or cheque. In this case, you need to first issue a notice in writing to him and request his bank details to deposit the rent. If the landlord still ignores/does not respond to the letter, you can send the rent via money order to the landlord. If this too fails, then immediately file an application before the Rent Control Court of your city to deposit the rent in Court. No matter what, don't stop paying your rent, and have evidence that you have tried every method legally suggested to do so.
Remember, the best way to avoid most complications with your tenant/landlord is to have a good, iron-clad
Rental Agreement
. Happy renting!