The phrase "smart houses" was formerly considered too futuristic to be utilised, but it has become rather prevalent in India's real estate sector.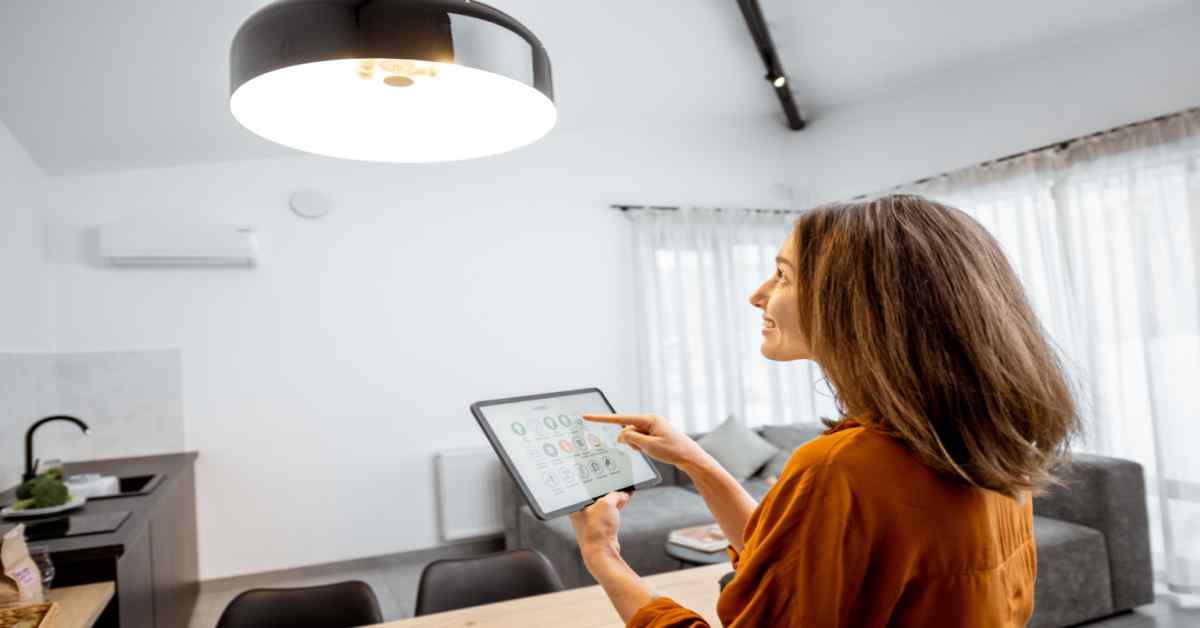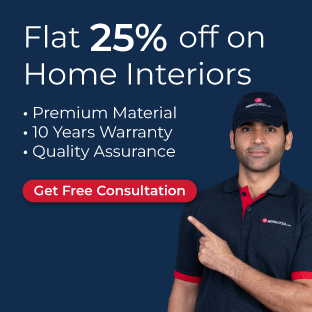 Quite a few residential developments now boast of facilities, such as the ability to control all appliances with a single remote, utilise smart plugs to set timers for water geysers, and control lights with the assistance of an app on your smartphone.
However, buyers in India have sometimes been led astray due to the restricted availability of information and lack of understanding regarding smart homes and home automation.
Read: 15+ Amazing POP Plus-Minus Design for Porch with Pictures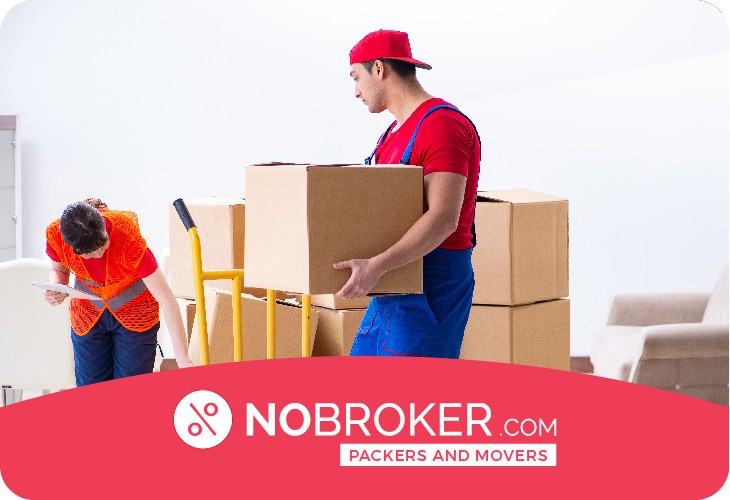 Book Best Packers & Movers with Best Price, Free Cancellation, Dedicated Move Manager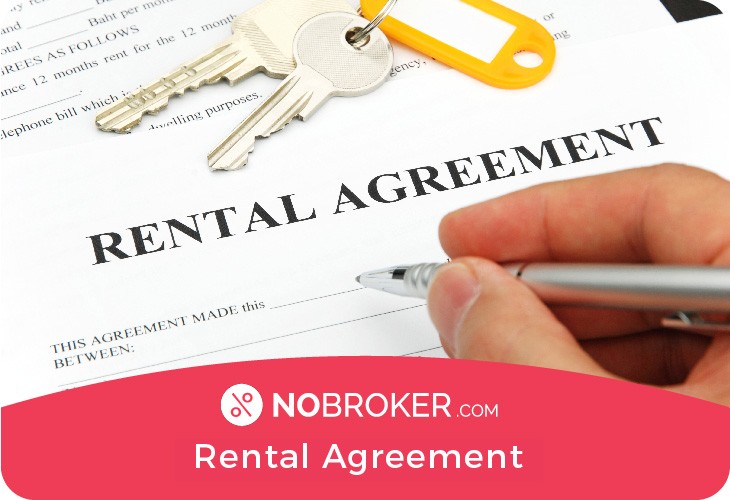 Get Rental Agreement With Doorstep Delivery, Super Quick & Easy
This is third
This is third
This is fourth
This is fourth
This is fifth
This is fifth
This is six
This is six
This is seven
This is seven
This is eight
This is eight
Home Buyers need to be aware of the components that constitute a "smart house" and choose whether it is acceptable to pay a premium for amenities that they may or might not ever utilise.
What is a Smart Home?
A Smart home is a home in which the appliances of the home are linked to each other via the internet. This allows for remote administration and monitoring of appliances such as–
Lighting
Heating and cooling equipment
Entertainment systems
Doors
Security systems
Home automation is the concept that goes behind smart homes— it is about making your home safer and more comfortable while making it more energy efficient.
This is accomplished by giving homeowners the ability to control the smart devices installed in their homes through a smart home app or other networked devices.
The Internet of Things (IoT) is a network of physical items that can collect and exchange electronic information. Once linked, services such as smart doorbells, smart security systems, and smart appliances are all part of IoT technology.
In most cases, IoT devices (which have sensors and can exchange data wirelessly via the internet), which include smart home automation systems, collaborate and exchange information on house owners' preferences to carry out predetermined activities per those preferences.
How does a Smart Home Function?
The devices in a smart home are networked with one another and may be controlled from a centralised location using a mobile device, such as a smartphone, tablet, laptop, or gaming console.
One home automation system may allow for managing various devices, including door locks, TVs, thermostats, house monitors, cameras, lighting, and even kitchen equipment like the refrigerator. The software is downloaded and installed on a mobile or networked device, and the user can set periods for certain modifications to become active.
Smart appliances of today can pick up on their owners' routines and adapt accordingly.
These self-learning capabilities mean that
your AC can switch on at 6 PM
and your sound system will lower its volume after 10 pm.
The smart home design will enable homeowners to lower their overall power use and enjoy cost savings connected to energy consumption by installing lighting controls in their smart homes.
Read: Revamp Your Sleep Space: Creative Bedroom Renovation Ideas
Some home automation systems will also make your home secure. The system will alert the homeowner if any motion is detected while the homeowner is away. In contrast, others will notify the appropriate authorities, like the police or the fire department, if a potentially dangerous scenario arises.
How To Set Up a Smart Home?
Smart appliances in the home allow for better control over heating equipment, including determining when products are controlled, turned on, and turned off.
Here is a guide on how to set up smart devices such as lights, entertainment appliances, security systems, etc.
1. Set-up Smart Lighting Devices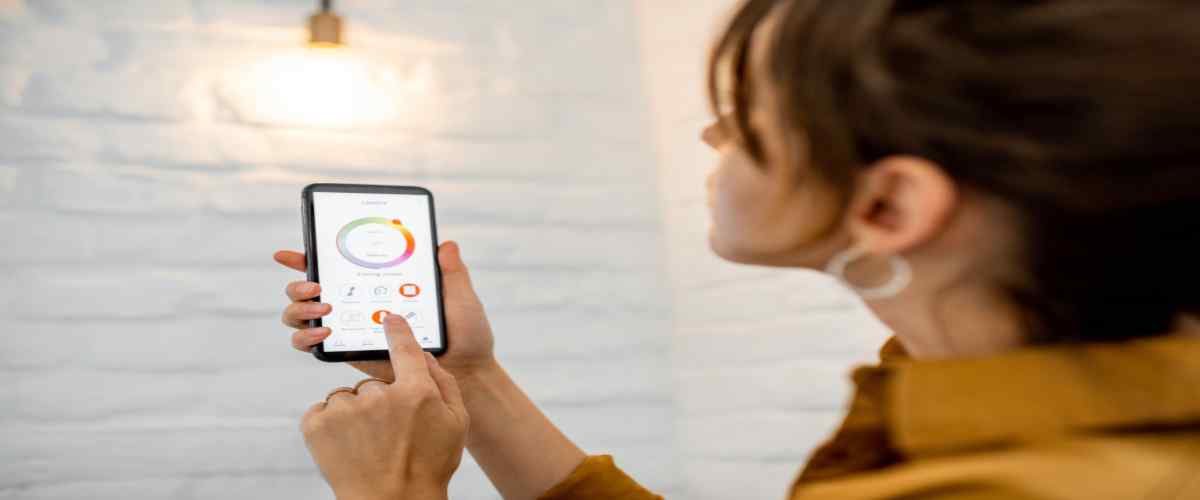 Homeowners now have access to improved capabilities, which are often accessed via a mobile phone, tablet, or specialised remote control designed specifically for a device.
The lights may be manually turned on and off, put on a schedule, or programmed to change automatically depending on the hours of dawn and sunset. Similar to several other more conventional items, lights can often be programmed to alter depending on the presence of motion.
Smart bulbs can speak with one another through Wi-Fi and send whatever information or metrics they collect to the user's phone.
This lighting category may also encompass gadgets for the smart home automation system that regulate or prohibit light from entering a room.
Read: Penthouse Designs That Exemplify Elevated Living
It is possible to install blinds that shut automatically and programme them to do so depending on sunrise and sunset times. Another option is electronic curtains, which enable customers to control the blinds on their windows using a portable device.
2. Smart Audio-Visual Appliances Set-up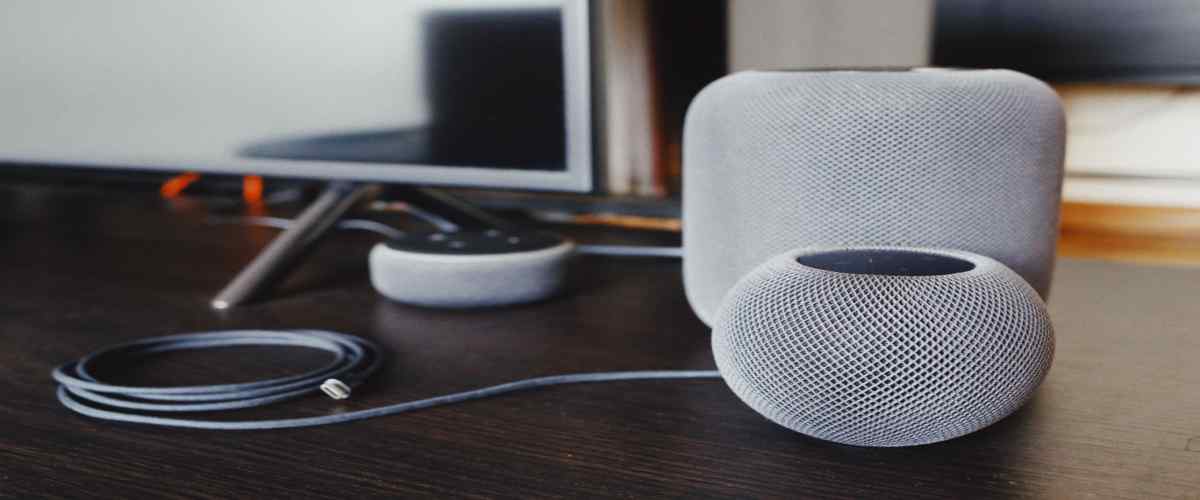 The fact that many different entertainment gadgets are now significantly linked to one another and can be operated with a single remote is one of the more enjoyable elements of smart homes.
Applications may now provide televisions and speakers with enhanced capabilities for playing content on demand. These features include being able to be maintained on a schedule and voice-controlled.
3. Set-up Smart Security Systems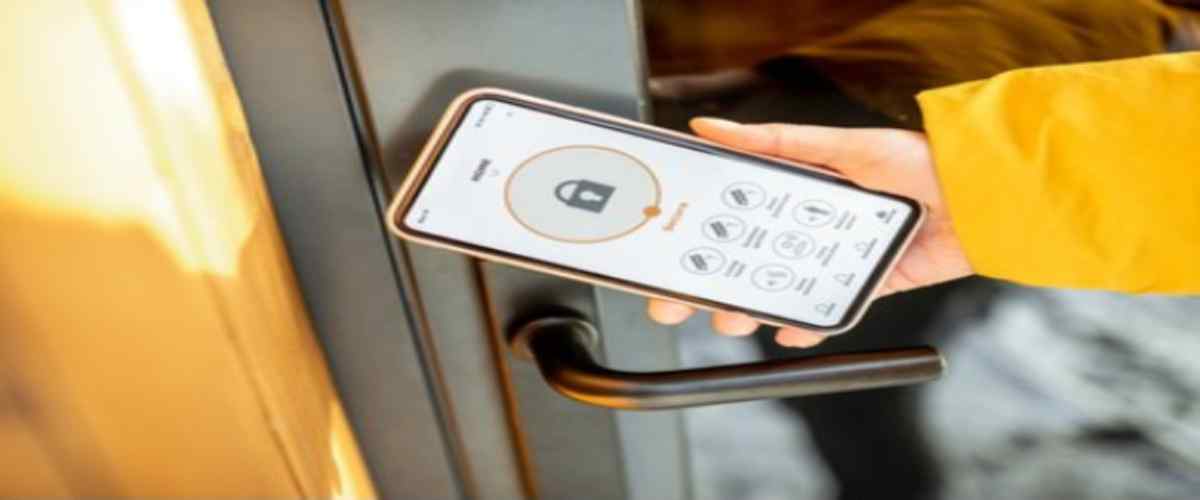 The expanded security capabilities of a smart house are one of the most practical advantages of this kind of dwelling. Numerous goods now come equipped with cameras that can detect motion, record video, or provide live video streams.
Many of these cameras also have other useful functions. You may set this up so that it appears in certain locations on your property or have it installed, so it rings in time with your doorbell. These films will enable you to video call with the person at your door, with voice capabilities.
Some smart houses also have modern security systems. This includes the installation of motion sensor detectors in areas where people are not expected to be present, house monitoring, notifications and warnings of suspicious activity, and the option to lock doors or windows using a phone remotely.
Read: Awe-Inspiring Garage Door Ideas to Liven Up Your House's Exterior
Other Smart Appliances
Digital assistants and home hubs are at the centre of a significant portion of today's smart home applications. These devices allow you to engage with them primarily via your voice.
They can accept instructions, answer inquiries, arrange your calendar, plan conference calls, and send notifications. Even though they are not directly connected to a person's residence, digital assistants provide a wide variety of control over smart assets, including their schedules and the states in which they are now operating.
Not only can smart smoke and carbon monoxide detectors emit an alarm, but they may also be synchronised with your phone to send you a notification if you are away from the property when an emergency occurs. In an emergency, these devices may often be configured to send alerts to your chosen people.
Irrigation systems that are fully automated could be programmable for some time now. Now, intelligent irrigation systems can field climatic and environmental variables, and those characteristics can be includedin current water schedules. Smart irrigation systems closely monitor variables linked to moisture and work to reduce water use.
Pros And Cons of Smart Homes
Pros Of Having a Smart Home
1. Control over every device: Homeowners enjoy increased convenience due to the installation of a home technology system. Homeowners may manage all of their home's features, including appliances, thermostats, lights, and other elements, from a single device, often a smartphone or tablet. This eliminates the need to operate each element separately.
2. Real-time alerts: Users can get alerts and up-to-date information on problems in their houses since they are linked to a portable device. For instance, homeowners may view and converse with individuals who visit their doors even when not at home, thanks to smart doorbells installed in their homes. Users can set and manage the temperature inside, as well as the lighting and the appliances.
3. Reduce electricity wastage: In exchange for the initial investment required to install the intelligent system, homeowners might realise considerable expense reductions. More effective use of electronics and home appliances may result in cost savings related to energy consumption.
Cons Of Having a Smart Home
1. Software glitches: There are still obstacles to overcome, even though a smart home may provide convenience and cost savings. Bugs and other vulnerabilities in the technology continue to be a problem for developers and users.
2. Exposed to software hacking: Appliances in a smart home connected to the internet are vulnerable to being hacked if the hacker is skilled enough. In October 2016, a botnet known as Mirai infiltrated interconnected devices such as DVRs, cameras, and routers to launch a denial of service attack, also known as a DDoS attack. This attack caused several prominent websites to go offline.
Protecting smart appliances and devices with a strong password, encrypting sensitive data whenever possible, and connecting only trusted devices to a network are some measures that can be taken to reduce the likelihood of such attacks.
3. Expensive: As was said earlier, the expenses associated with installing intelligent technology may range anywhere from a few thousand dollars for a wireless system to tens of thousands of dollars for a hardwired system. It is a high price to pay, particularly considering that adjusting to the system may include a steep learning curve for everyone living in the home. This makes the price more difficult to bear.
Should You Invest in A Smart Home?
The decision to purchase a smart home involves doing a cost-benefit analysis, often involving making an initial investment to outfit your home with the necessary devices. In addition, there is the expense involved in getting oneself properly trained and knowledgeable to use the things in question.
Nevertheless, the advantages of reducing the amount of time spent completing duties and the potential savings on electricity costs may make it worthwhile to invest in a smart home.
Cost of Setting up a Smart Home?
When purchasing devices for your smart home, it is important to do a cost-benefit analysis to assess if the added convenience more than justifies the expense.
NoBroker Home Interior Design experts estimate that the total cost of completely automating a house with four bedrooms and bathrooms might be between Rs. 20,000 to Rs 50,000. The typical overall cost of home automation comes at around Rs. 28,000, while the price of fully linked luxury houses may be higher. The total cost is subjective and depends on which
A smart house might begin with the homeowner concentrating on a particular item or place. If they follow this technique, individuals can invest in cutting-edge technology with little financial outlay.
What Is the Future Of Smart Homes?
According to Statista's projections, the market for smart homes in India will reach six billion US dollars by the end of 2022. Several different manufacturers of home appliances have entered the Indian market with their collections of intelligent gadgets in response to this desire. For instance, in February, Panasonic introduced a series of intelligent home appliances designed specifically for the Indian market. On the other hand, the pandemic caused by the Coronavirus is likely to slow down the expansion of this market
Smart homes make a variety of tasks much simpler and they have altered how consumers carry out chores, use energy, and interact with the many devices in their homes.
You can evaluate the pros and the cons of living in a smart home and fix a budget before you visit an interior decor expert who can turn your home into a smart home.
Turning your home into a smart home is not a hurdle when you have NoBroker's expert interior décor team with you.
They can evaluate the needs and scope of turning your home into a smart home. The interior décor team has worked on many projects and successfully turned a home into a fully automated smart home.
If you are interested in a free consultation with our expert interior décor team, please leave a comment below the article and our executive will be in touch with you soon.
FAQ's
Q1. What is in a smart home?
Ans. A smart home is a house in which all the devices are connected to the internet and can be controlled via mobile phones and tablets. You can install smart lights, entertainment devices, and security systems that can be easily controlled via a mobile application.
Q2. Is turning your home into a smart home worth it?
Ans. Investing in a smart home is worth it because you can control the devices in the house via a smart home and there is a lot of convenience in this. With more options in the market, the cost of turning a home into a smart home is consistently dropping, making it cost-effective.
Q3. How much does it cost to turn a 2BHK apartment into a smart home?
Ans. If you have smart lights, smart bathroom appliances, smart audio-visual devices and a smart security system, the cost could be between Rs. 25,000 to Rs. 30,000. You can consult an interior decor expert at NoBroker and get discounts on smart devices.
Q4. What is the biggest disadvantage of having a smart home?
Ans. The dependence on internet connectivity is the biggest disadvantage of a smart home. If you have a weaker internet connection, the devices may not work all the time.
Q5. What is the biggest advantage of turning a home into a smart home?
Ans. The biggest advantage of living in a smart home is the power of controlling every device in the home via a mobile application. You can switch off the TV, AC or even your door with just a few clicks on your mobile phone.