Bangalore, commonly referred to as the Silicon Valley of India, is the choice destination for IT professionals, start-up companies, and international brands. The IT flourish in this region created opportunities, attracted investments, and created jobs, making it the cosmopolitan city reputed as the fastest growing city in India. Bangalore's beautiful environment and diverse cultures, add to its attractiveness in commercial real estate.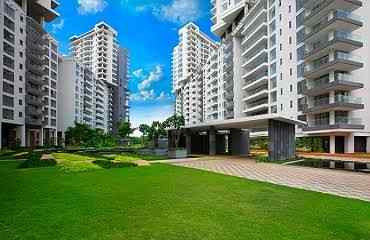 The technologically advanced metropolis provides a variety of inexpensive, luxurious, and comfortable housing opportunities. In this blog, we will look at some magnificent residences in excellent settings with superior connectivity. These factors encourage the influx of people into the city and have bolstered real estate, particularly the selling of Bangalore Residential Projects.
The rapid growth rate of the city has driven renowned developers towards unique, attractive projects.
Top 10 Luxury Apartments in Bangalore.
1. Codename Super HSR
Codename Super HSR is one of Bangalore's most notable residential constructions by Reputable Grade A Builders. It provides large, artfully-designed 2 BHK, 3 BHK, and 3.5 BHK homes surrounded by the finest resident-only amenities.
Read: M3M HEIGHTS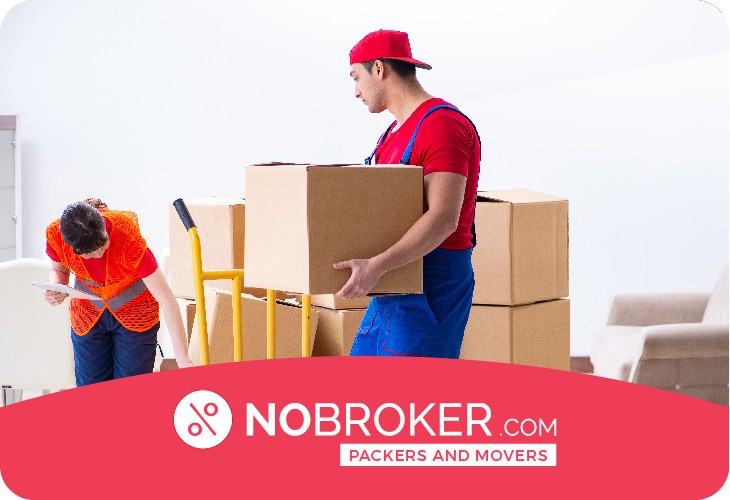 Book Best Packers & Movers with Best Price, Free Cancellation, Dedicated Move Manager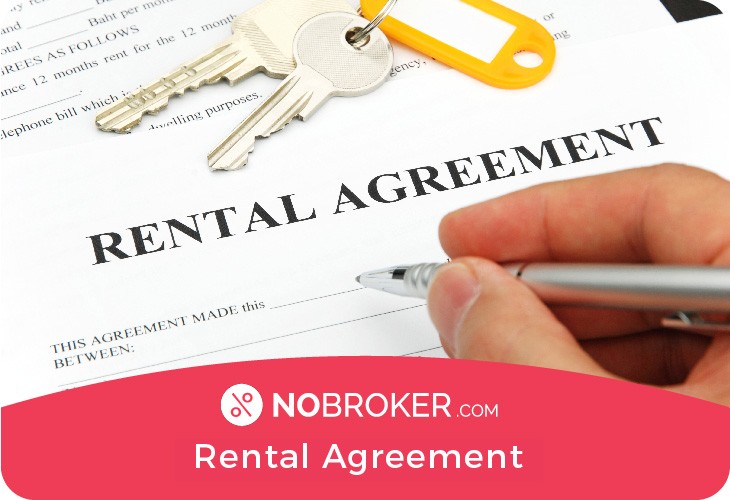 Get Rental Agreement With Doorstep Delivery, Super Quick & Easy
This is third
This is third
This is fourth
This is fourth
This is fifth
This is fifth
This is six
This is six
This is seven
This is seven
This is eight
This is eight
Ideal for you and your family, it is inexpensive and of a generous size. It offers the luxuries of a peaceful, gated neighbourhood equipped with modern amenities. The outstanding location contributes to this quality. The project's proximity to educational institutions, business establishments, entertainment venues, medical support centres, and other similar utilitarian services ensures that work and recreation facilities are close by.
Location: Vanganahalli, 1st Sector, HSR Layout, Bengaluru.
2. Prestige City
Prestige City is the most recent project of the reputable real estate giant, The Prestige Group. Prestige City is situated on 9.7 acres of land in the centre of the city's bustling IT and social district. This property, located at Yamara Village, Marathahalli – Sarjapur Rd, V. Kalla Halli, Bengaluru, is excellent for newlyweds, growing families, investors, and retirees looking for the perfect home to live in. There are 2,217 apartments (1 and 2BHK) in Prestige City that comply with the highest industry standards. Your new residence is located in Prestige City.
The potential for a carefree, joyful, and healthy existence is the most alluring aspect of this property. With the ideal combination of big apartments, breezy balconies, and breath-taking views, Prestige City adds years to your life.
In addition, the society comes with a well-kept and spacious multi-purpose hall, allowing you to celebrate significant occasions in style!
Location: Yamara Village, Marathahalli – Sarjapur Rd, V. Kalla Halli, Bengaluru.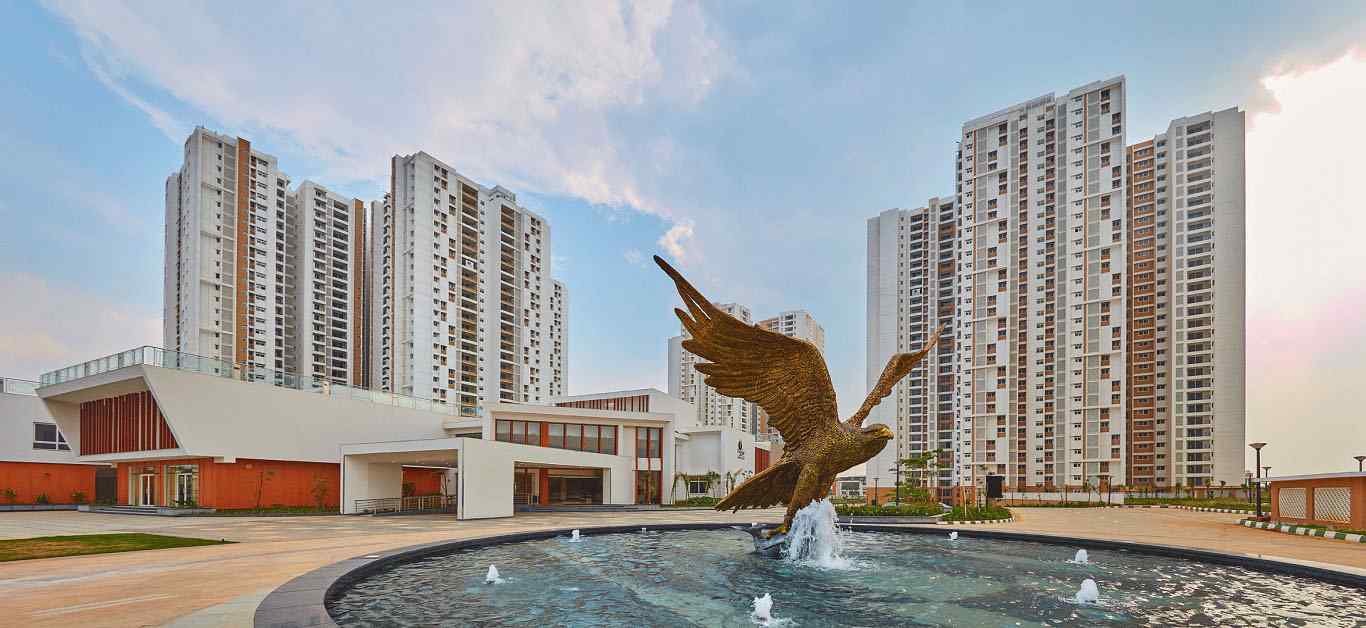 3. Godrej Splendour
A home should be more than just a secure space. It should be paradise. It should leave an indelible mark on your heart and evoke the warmth of a family. If this is what you are looking for, then Godrej Splendour by Godrej Properties can be your "happily ever after." These Godrej apartments are available at rates ranging from Rs. 39.99 Lacs and Rs. 83.99 Lacs for 1, 2, and 3 BHK configurations that are big and airy.
Read: Buying or Renting a House? Find Out What Most Indians Choose to Do In 2022, And Why
Your Godrej Splendour residence will include the finest facilities and interiors available, owing to Godrej Properties' continuously superior construction and planning. As the name suggests, this home will remain a source of splendour and pride for your entire family. Godrej Splendour not only provides you with state-of-the-art amenities but also places you in an extremely favourable location.
4. Prestige Green Gables
Prestige Green Gables provides an upscale living experience with contemporary architecture and the finest amenities. The project site is near ORR, fully operational IT hubs, and international schools. These reasonably priced luxury residences have an exceptional architectural style.
The Prestige Group, a well-known name in the Real Estate Segment, is the developer of this project. They provide world-class living experiences with contemporary architectural designs of the highest calibre. The crew is currently developing a range of amenities, which will be added to the project very soon. The Group is working diligently to make this their most distinguished undertaking.
Read: Trending Localities to Invest in Pune in 2022
Prestige Green Gables Bangalore will be a challenging undertaking in South India. Before choosing this location for this project, the Prestige Group conducted an identification and selection procedure. Regarding the specifications established by the sales team, the resale value stands out as a major advantage for this project.
If buyers choose to reserve a unit in this development as soon as possible, they will get significant advantages. The International Airport is 40 kilometres away, while the nearest railway station, Carmelaram Railway Station, is only 3 kilometres away. The location has enhanced the bus network, and its frequency is acceptable. The road system is highly valued, and commuting is supported in all-weather situations.
Location: Prestige Green 2nd cross, Panathur Main Rd, Munireddy Layout, Mariyappa Layout, Kadubeesanahalli, Panathur, Bengaluru.
5. Bollineni Astra
Imagine a home that has been endowed by nature and is outfitted with every imaginable amenity to make living simple and joyous. Bollineni Astra Bangalore illustrates how stress-free, comfortable, and productive communal living can be. Located close to Yelahanka in Kogilu, Bollineni Astra is a passion project characterized by painstaking attention to detail.
Bollineni Astra is illustrative of how stress-free, cosy, and complete communal life may be. Bollineni Astra is a project by BSCPL that has been precisely designed to produce the ultimate living space. The complex includes 2, 3, and 4 BHK apartments outfitted with every imaginable amenity to make life more interesting and enjoyable.
Read: What is Affordable Housing?
Everything, including a mall and a hospital, is nearby. It is located in Kogilu, one of the most opulent neighbourhoods in Bengaluru, close to Yelahanka. It is surrounded by planted gardens, parkland, and green space, making it a more natural neighbourhood.
Location: Prakruthi Nagar, Kogilu, Bengaluru.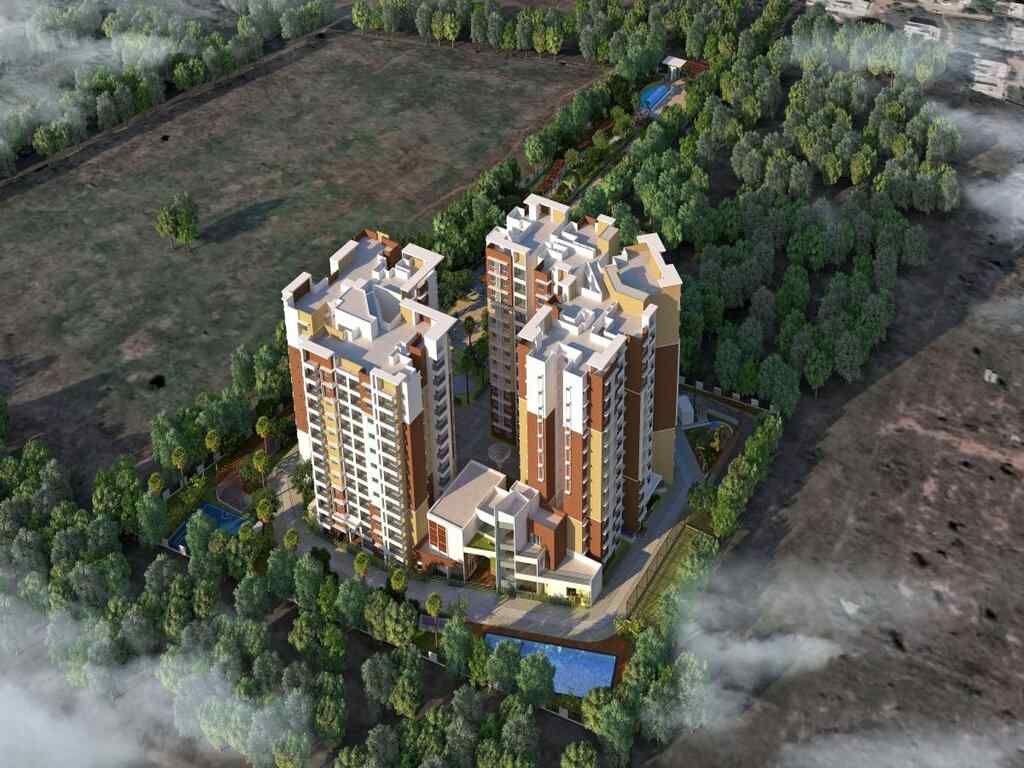 6. Adarsh Wisteria
Adarsh Wisteria has exteriors and interiors that are intricately carved to give it a Victorian appearance. Situated in a larger neighbourhood with a safe and secure atmosphere, this project is an excellent place for families with children to settle down. The building's proximity to municipal agencies and hospitals, educational institutions, and transit services makes it a superior location from a connectivity standpoint.
The building is wide and naturally ventilated, with an easy flow of fresh air. The Adarsh Wisteria Image exudes the ideal Vibe of old-fashioned elegance with a contemporary twist.
Location: Survey no: 1003, 1st Main Road, Chikkagubbi Village, Off Hennur Road, Bengaluru.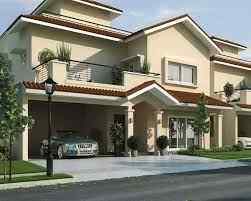 7. After The Rain
While searching for a newproperty, you prioritize your comfort. Everything is accomplished at your own pace, including the location and cost of your residence. However, as time passes, you'll realize that the next phase is anything from simple. When searching for apartments, there are several factors to consider. As previously stated, the method is not simple. Additionally, you must keep track of your papers and convince your supervisor that you are qualified for the role. The project, which encompasses an area of 11,650 square feet, consists of one-of-a-kind homes for persons who share the concept of energy sharing, efficient structure, and providing quality.
The wonderful After the Rain location offers much more than a tranquil atmosphere and convenient transit.
Despite being dispersed throughout a broad area, the location is well-connected to bus stations and railroads, making it an excellent option. It is in close proximity to a hospital, train station, shopping complex, and marketplaces in Yelahanka, Bangalore, due to its urban setting. The project, which encompasses an area of 11,650 square feet, consists of one-of-a-kind homes for persons who share the concept of energy sharing, efficient structure, and providing quality. The experience is old, refined, and cosy, with a vintage, elegant aesthetic experience.
Location: Sir M Visvesvaraya Inst Rd, Bengaluru.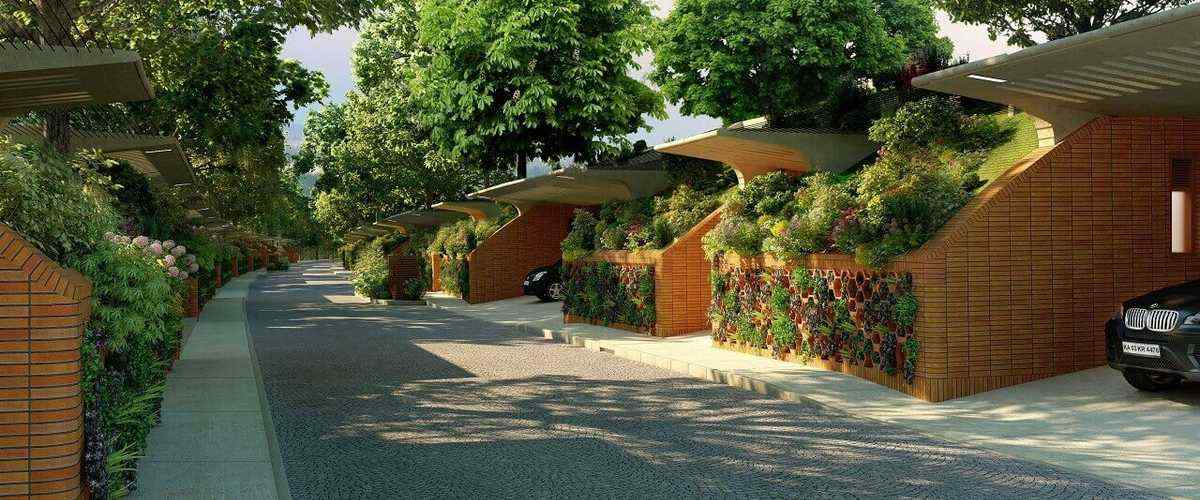 8. TVS Emerald Jardin
Pre-launch Project by TVS Emerald is a large real estate company that will introduce a beautiful residential property called TVS Emerald Jardin Bengaluru. The idea places a strong emphasis on nature and green spaces. The residential homes consist of 1 BHK, 2 BHK, and 3 BHK luxury apartments and are surrounded by natural greenery. It has been ensured that there is a great deal of natural light and ventilation coming from the cutting edge while the layouts have been meticulously designed to appear warm and superb. It is a gated neighbourhood with 24-hour security. The finest materials have been used to construct gorgeous constructions. The interiors are impeccably designed with sophisticated and stylish fixtures for a premium way of life.
TVS Emerald Jardin Singa Sandra Bangalore is a contemporary residential environment designed to enhance the occupants' way of life. It is a venture by TVS Emerald. The project was created with a contemporary and modern style and rigorous planning. TVS Emerald Jardin South Bangalore by TVS Emerald is one of the forthcoming new Residential Projects in Bengaluru that has been carefully conceptualized and developed to suit your individual taste and elegance. The strategically designed residences with first-rate amenities and affordable pricing are the ideal apartment offer to which one can switch.
This project is incredibly affordable despite its abundance of superior features. The cost is available upon request. The developer also provides homebuyers with a variety of house loans and flexible payment plans. Therefore, reserve your future house today and make experiences that will last a lifetime in Bangalore!
Location: Aishwarya Crystal Layout, Manipal County Rd, Singasandra
9. DSR Parkway
DSR Infrastructure's DSR Parkway on Sarjapur Road in Bangalore East is a residential project that offers Apartments with the ideal combination of contemporary architecture and topographies for a comfortable lifestyle.
The Apartment features the following arrangements: This RERA-registered project offers 1 BHK, 2 BHK, and 3 BHK units. The project encompasses a land area of 8.81 acres.
DSR Parkway Bangalore on Sarjapur Road, Bangalore's well-known motorway, has been transformed into one of the most desirable residential areas of the mega-metropolis. Despite being located on the eastern side of Bangalore, Sarjapur Road provides excellent access to the city's other districts.
Location: 57, Lane 3, Carmel Layout, Carmelaram, Bhoganhalli, Bengaluru.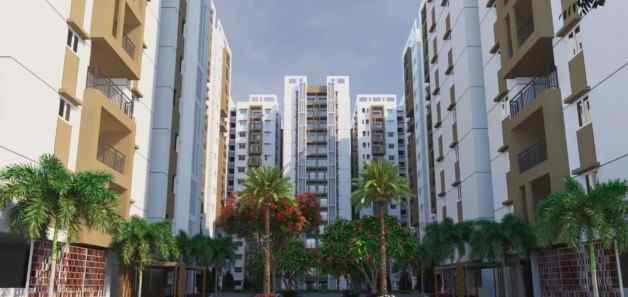 Sumadhura Aspire Amber
The Sumadhura Group's Sumadhura Aspire Amber will amaze you at first glimpse. With easy access to pure and pollution-free air, this location is situated in a verdant setting. Aspire Amber apartments are available in 2 and 3 BHK designs with prices ranging from 55 lakhs INR to 66 lakhs INR. They include spacious rooms, bright halls, and an upbeat disposition. Aspire Amber is where you will find your dream house. Why wait then when you may strive for a happy home, which is exactly the same as striving for an Amber home?
Sumadhura Group is the premier real estate developer in Bangalore and Hyderabad, having successfully completed 45 projects in 20 years. Sumadhura Group believes in producing awe-inspiring structures and has evolved from a builder of residential structures to a master of commercial, educational, hospitality, and other types of real estate projects. Sumadhura Group has diligently fulfilled its mission to spread joy through its beautiful architecture. It is one of the most trusted and reputable constructors in the region.
Location: Ashram Road, Doddabanahalli, Whitefield, Bengaluru.
Upcoming Residential Projects in Bangalore.
The following is a list of the forthcoming residential projects in Bangalore, India:
Splendid Lake Breez- By SPLENDID GROUP
Godrej Splendour- By GODREJ PROPERTIES LTD.
Sai Prakruthi Gardenia- By SAI AKSHAYA VENTURES.
SS Paradise- By SS BUILDERS.
Shriram Chirping Woods Tower 5- by PROPLINE REALTY.
Real estate Investing is a long-term venture. Before deciding on a luxury home, you must consider all foreseeable future requirements and investigate the infrastructure of the surrounding area. Location is the single most essential factor to consider when determining whether or not a residential property could be classified as "luxury." Finding a location that satisfies both your aesthetic and practical needs is essential. It is absolutely necessary to select a reputable builder who is able to deliver a genuine experience of living in a luxury property. When it comes to the development of the project's quality and progression, clients can depend on a trustworthy developer to always fulfil their word.
Although there are a number of options accessible to choose from on the market, NoBroker is the only one that can guarantee the highest quality of services.
NoBroker can not only help you find suitable new residential projects in Bangalore, but also provide you with a wide range of other services that are vital to achieving the dream home you've always envisioned for yourself.
FAQs
1. Which of the nearby construction firms is most likely to deliver top-notch service and quality work?
You now have the option of visiting the Nobroker website, where you will get additional details about the registered office as well as examples of their previous work, which will allow you to assess the quality of their work.
2. Is it common for construction companies to need a down payment?
The bulk of Mumbai's renowned construction companies wants a down payment in the form of a fixed sum of money. For reservations, this is an expected step.
3. How is the project Sobha Windsor Whitefield, Bangalore?
Sobha Windsor is a new residential project by Sobha Limited located in Whitefield, Bangalore. It is a premium segment residential project consisting of smart size apartments in 2-, 3- and 4-bedroom configurations. Sobha Limited is an award-winning and one of the top real estate firms which is the most admired and only backward integrated real estate company in India.
4. What are the chances of getting an estimate for a construction project in Bangalore before it's even started?
They will, in reality, offer the customer an estimate of the project's cost before starting work and wait for their approval.
5
.
If the site is still in the development process, am I permitted to visit it?
Many construction companies provide their customers with access to online construction management software, which allows them to monitor the progress of their projects on a daily basis. This is done to show customers that the project is in good hands and to give them a sense of ownership.