Interior designers frequently recommend false ceilings to add elegance to any room and make it seem more luxurious. In addition to hiding unsightly wiring, false ceilings give a home a more elegant appearance. They are also more energy-efficient since it keeps the cold and heat out of the room. Property owners, on the other hand, are perplexed by the choice of material for artificial ceilings. A wide variety of materials is accessible to designers today, but gypsum is often used. Here is a comprehensive reference on gypsum false ceiling and what you need to know before installing one in your home.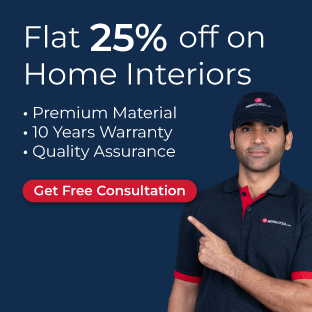 What is Gypsum False Ceiling?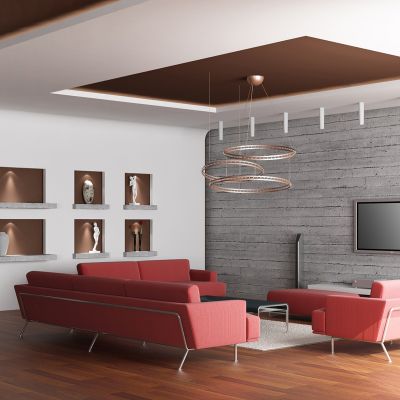 Using gypsum plasterboards attached to metal frames with screws, a false ceiling is created using gypsum plasterboards. Compared to POP sheets, these plasterboards come in bigger sheets and so have fewer joints. According to experts, gypsum plasterboard installation is faster, more efficient, and leaves less residue and dust. When it comes to bathroom and kitchen ceilings, hydrophobic (water-resistant) qualities make it a popular option among homeowners.
Read: Which One in Our List of 10 is the Most Beautiful House in The World?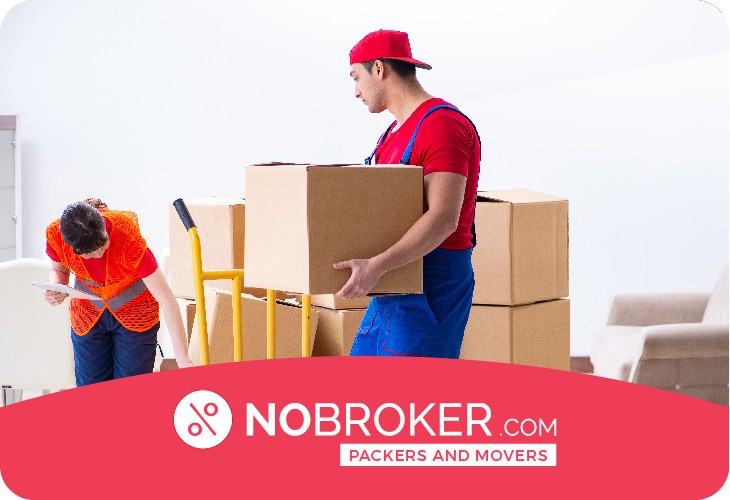 Book Best Packers & Movers with Best Price, Free Cancellation, Dedicated Move Manager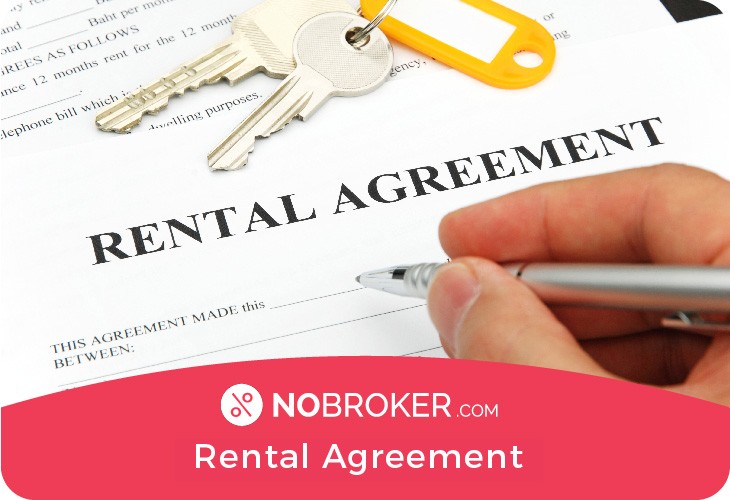 Get Rental Agreement With Doorstep Delivery, Super Quick & Easy
This is third
This is third
This is fourth
This is fourth
This is fifth
This is fifth
This is six
This is six
This is seven
This is seven
This is eight
This is eight
Colours and Types of Gypsum Board False Ceiling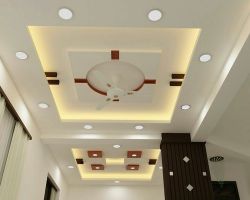 Gypsum boards come in various forms, including regular board, foil-backed gypsum, abuse-resistant board, core board, fire-resistant gypsum board, moisture-resistant gypsum board, and paperless gypsum board. Colours of gypsum come in various natural hues, ranging from pale white to dark brown and even black. It is possible to finish gypsum boards with laminate, wallpaper, and textures.
Best Gypsum False Ceiling Design Ideas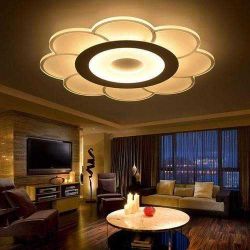 Flowers, geometric motifs, abstract shapes, wavy parallel lines, and so on – may all be applied to gypsum ceilings. When decorating a smaller area, avoid adornments and go for clean, straight lines instead. There is a lot of interest in the diagonal, semi-diagonal, and hanging designs. Always plan out your lighting scheme in advance so that you can pick the right style for your furnishings. Although gypsum ceilings may be single or multi-layered, simple, single-level and simplistic patterns are the most popular. Designs may be applied to the roof in a variety of ways. As a final touch, artificial ceilings made of gypsum may be adorned with materials such as wood or glass.
Trendy New Ideas for Gypsum Ceilings
In 2021, decorative ceilings were all the rage, which will be the case in 2023. Interiors will continue to have false gypsum ceilings. However, elegant geometric patterns on gypsum ceilings never go out of style. Designs like squares, rectangles, circles, and more may be achieved using coffered ceilings in various ways. In addition, an unusual blend of gypsum ceilings with elegant hardwood rafters boosts the overall look of the building. As far as gypsum ceiling designs are concerned, pastel colours such as lavender or cream in conjunction with white are a popular choice for those who want to create an airy atmosphere in their homes.
Read: Transform your Interiors: Embrace Frosted Glass Design
Get Your Home Design with NoBroker Interiors
Get Flat 12% Discount on the Quoted Value ( woodwork and services )
Best Handpicked Home Interior Designers
Transparency in Home Interior Price, Material & Timeline
Multiple Quality Audits
Price Match Guarantee
Book free design consultation today!
Here are some False ceilings made of gypsum board that are a hot trend this season because of their dramatic effect on the space.
Gypsum False Ceiling Design Trends for 2023 Have Been Outlined Here
The Foremost Gypsum Ceiling Design Trend: Elegant Lighting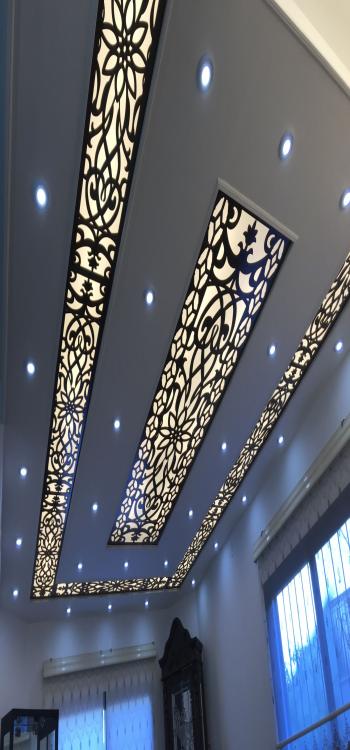 It's time to get the party started!
Lighting is a must for any room with a false ceiling. The usage of cove lights and statement lightings to accentuate the ceiling design is one of the most prominent 2023 gypsum ceiling trends. The gypsum ceiling's natural beauty is brought to life beautifully by this solitary statement light.
Geometric Patterns are the Second on the List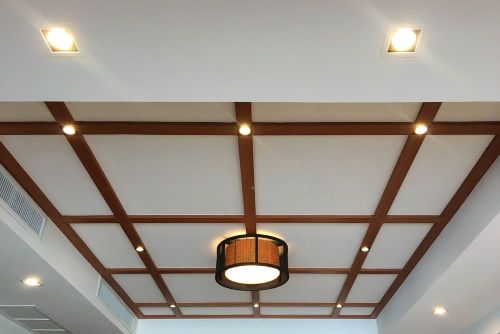 Appropriate for contemporary residences!
The world of interior design has been rocked by the likes of Indian minimalism and Scandinavian interior design. This necessitates the use of appropriate ceiling designs. However, in a modern house, intricate artificial ceilings would be out of place. As a result, geometric structure has grown in popularity. Hence, the geometric and angular patterns in gypsum ceiling decorations are fashionable.
Get Your Home Design with NoBroker Interiors
Get Flat 12% Discount on the Quoted Value ( woodwork and services )
Best Handpicked Home Interior Designers
Transparency in Home Interior Price, Material & Timeline
Multiple Quality Audits
Price Match Guarantee
Book free design consultation today!
New in Gypsum Ceiling Design Trend is the Sleek Rafter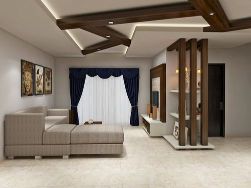 It's slick and beautiful!
Rafters can liven up even the drabbest of rooms, whether they're used as barriers or as the ceiling. You can see why this is a popular trend right now! Modern dwellings benefit significantly from the striking contrast between the plain gypsum ceilings and the elegant hardwood rafters. Check out this ceiling design for some ideas. The gypsum ceiling was reduced to a minimum, and the sleek, wooden rafters were used to showcase it. Wooden gypsum false ceilings are all the rage nowadays!
For Gypsum Ceiling Designs, Trend 4 is Magical Mirrors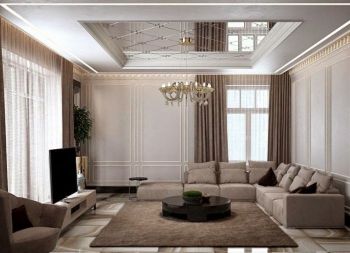 An extra touch of pomposity!
Our vacations to faraway lands and opulent hotels have been reduced because of the epidemic. But glitz and glitter are something we all deserve! So let the new fad of false ceiling mirrors begin. Mirrors not only increase the perceived size of a room but also elevate its ambience. Add a chandelier to your mirrored gypsum ceiling for some added punch.
Fifth and the Most Used Gypsum Ceiling Design Trend: Minimal and Simple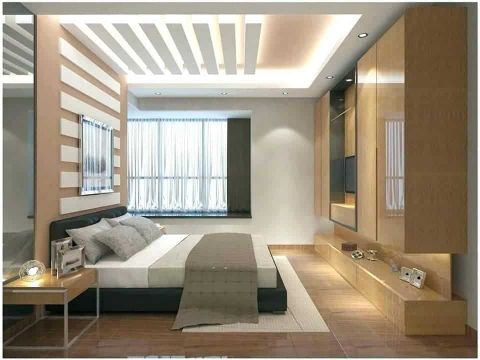 Make it easy for yourself!
This year's gypsum ceiling design trends also include a focus on simplicity and classic style. While fashions come and go, most consumers desire a design that will still look great in two years from now. So go for the bare minimum! With their simplicity and clean lines, Gypsum ceilings look fantastic in all kinds of apartments, no matter how large or tiny. Adding a few subtle profile lights may make a significant visual impact without overdoing it.
Gypsum Ceiling Design Types: Adding Dimension to Your Room
False ceiling designs have gained popularity in recent years, and Gypsum board false ceiling design types are among the most sought after. Here are some popular types of Gypsum board false ceiling designs:
Plain Gypsum board false ceiling
This is the simplest and most common type of Gypsum false ceiling design. It provides a neat and clean finish to any room.
Cove Gypsum board false ceiling
This type of design is perfect for adding depth and dimension to a room. It features a curved edge that seamlessly blends into the wall.
Drop Gypsum board false ceiling
A drop ceiling is ideal for rooms with high ceilings as it creates an illusion of lower ceilings, making the room feel cosier.
Suspended Gypsum board false ceiling
This design is suitable for large spaces such as halls and auditoriums. It involves hanging the ceiling from the main structure using steel wires, giving the impression that the ceiling is suspended in mid-air.
NoBroker interior décor services offer a wide range of Gypsum false ceiling designs that cater to different preferences and budget requirements. From plain designs to intricate patterns, there is something for everyone.
Gypsum Ceiling Illumination Tips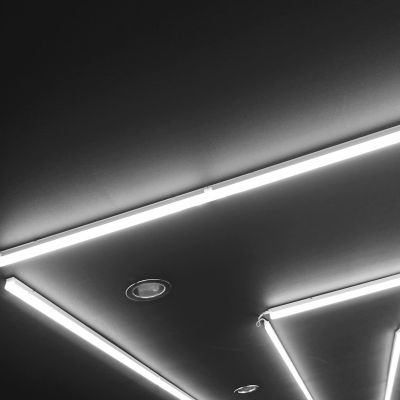 The gypsum ceiling should be illuminated with the proper lighting to improve the overall look of the room. To provide enough lighting, keep the room's purpose in mind at all times. The space will be dimly lit if the artificial ceiling lights are hung too low or too high. It's easy to install LED recessed lights in an area of the room or on a wall beneath a false ceiling. Ensure the workstation has adequate false ceiling lighting if the work desk is located in the bedroom because of the widespread work-from-home lifestyle.
Accentuate your ceiling with cove lighting. Decorative coves and hidden downlights provide a sophisticated touch to the room. Make use of dimmers in addition to ordinary lighting to create a variety of moods in your home. Heavy lights should not be hung from the gypsum ceiling since they might cause damage. Low-ceilinged rooms might benefit from flush-mounted lighting fixtures. It is possible to create a focal point of attention on the ceiling with ornate pendant lights. Backlit artificial ceilings are also a popular trend.
More Gypsum interior design illumination tips-
LED strip lighting: This is a popular lighting option that can be easily incorporated into Gypsum down ceiling designs. It provides subtle and ambient lighting that enhances the beauty of the ceiling design.
Recessed lighting: Recessed lights are an excellent way to highlight specific areas of the room such as artwork or furniture. They are also great for creating a dramatic effect in the room.
Pendant lighting: Pendant lights are perfect for adding a touch of elegance to a room. They come in various sizes and styles, making them a versatile option for Gypsum false ceiling designs.
Chandeliers: If you want to make a bold statement, a chandelier is the way to go. It can be a focal point in the room and add a touch of glamour.
What You Should Know Before Putting Up a Gypsum Ceiling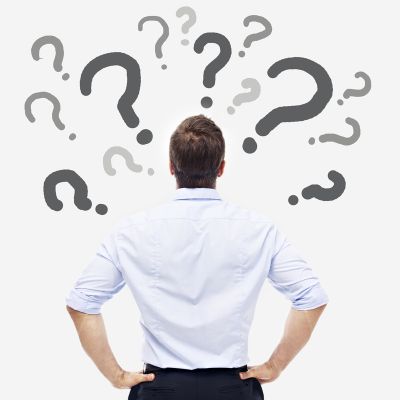 To save money, you might choose designs that need fewer resources. The use of fewer gypsum boards is an advantage of a peripheral ceiling design.
False ceilings may also be used as a border around the original ceiling in some instances. As a bonus, you get to maintain your existing ceiling while also adding a stylish aesthetic element.
Because plywood and glass may be used in a false ceiling design, this is the best option.
Gypsum ceilings that hang from joists are flimsy at best. As a result, before installing any ceiling lights or chandeliers, determine the maximum weight that the structure can hold.
Place a piece of plywood directly on top of the gypsum board to provide strength and to support the weight of any ornamental objects that will be hung from the wall.
Before a false gypsum ceiling can be installed, the fan's rod must be attached to the original ceiling slab.
Before creating the false ceiling, install a sturdy hook in the ceiling slab to support the weight of a big swing or swinging chair.
Thermocol sheets may be used as insulation for false gypsum ceilings located immediately beneath a building's terrace.
The Best Artificial Ceiling Material: Gypsum or POP – Which is Better?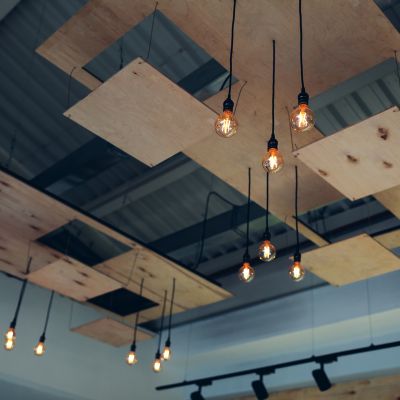 False ceilings are hung from the primary ceiling and serve as an additional layer of clutter-free luxurious appearance. These ceilings have been a common feature in new house developments in recent years. False ceilings are becoming more popular among homeowners to block out noise, heat, and cold. Irrespective of whether you choose a pop or gypsum false ceiling, every home design these days rely heavily on them. But actually, what is the difference between pop and gypsum?
POP (Plaster of Paris) or Gypsum plasterboard are often used to construct false or secondary ceilings in residential and commercial buildings. However, the most used false ceiling material is Gypsum Plasterboard, particularly in large cities such as Mumbai, Pune, and others. However, POP ceilings designs are employed exclusively in rural regions and small towns nowadays.
Why??? Let's compare POP False Ceiling vs Gypsum Plasterboard False Ceiling
You must be wondering as to what is the best ceiling to design your room with. i.e., POP or Gypsum – Which is Better? Well, let us tell you which is better. The POP powder is used to make false ceilings using POP powder. On a chicken net, the POP powder is sprayed to provide mechanical strength. On-site mixing of the POP powder with water and then applying the mesh to the local metal frame system creates a significant risk of waste. When it dries, it makes a POP false ceiling (after a month), a low-cost, simple POP design ceiling. There are several drawbacks to using a POP false ceiling over a Gypsum false ceiling in time and mess.
Gypsum plasterboard is used to make a false ceiling, which is screwed to a metal frame attached to the soffit. There are fewer joints in gypsum plasterboard since the sheets are more prominent than in POP. A jointing compound is used to finish the joints. Plastering using gypsum plasterboard may be done in a fraction of the time since there is less dust and residue to deal with. In addition, plasterboard made of gypsum is more durable than that made of polystyrene. The hydrophobic qualities of gypsum boards are one of the primary reasons they are utilised for artificial ceilings.
The false ceiling of gypsum plasterboard allows for a wide range of design possibilities. The adaptability of the gypsum plasterboard makes it the best false ceiling design choice for artificial ceilings. POP sheet and Gypsum plasterboard are pretty similar in terms of price.
Pros And Cons: Gypsum False Ceilings VS POP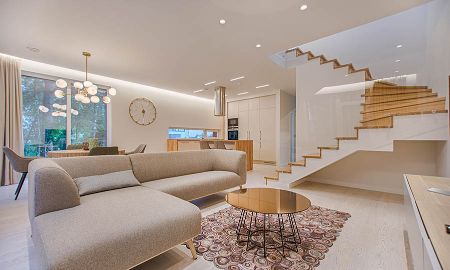 Boards of Gypsum
Gypsum is a high-quality hydrated calcium sulphate that may be left in place for an extended period—assembled on-site using prefabricated components produced at a factory. Gypsum is most often utilised in extensive, open areas that need central air conditioning systems, such as conference rooms and auditoriums.
Pros:
Gypsum false ceilings are simple to install, and cleaning is also a breeze.
An uninterrupted effect is achieved by using boards that are fastened to the roof without many joints.
Quality and uniformity are maintained since the items are manufactured in a factory.
Cons:
Despite its ease of installation, removing a false gypsum ceiling may be time-consuming. To fix the roof, you would have to dismantle the whole structure.
A leaky roof or a leaking air conditioning line will eventually cause moisture to infiltrate into the false ceiling. When this happens, it may cause the ceilings to get mouldy or deform. You may prevent this problem by using boards that are resistant to dampness.
POP is more expensive than gypsum boards. Therefore, gypsum's false ceiling price makes it the best choice for budget home transformations.
False ceiling gypsum boards may develop cracks around the seams over time. In some instances, these cracks may be formed by ceiling repairs, the cutting of holes for light and fan fixtures, or the ceiling meets the connected walls. These cracks may emerge.
Ceilings Made of POP
Plaster of Paris, or POP, ceilings are a popular choice for homeowners because they allow them to choose whatever design they like. It's often sold as a powder mixed into a paste and applied to the ceiling as a decorative accent. The paste is placed on a chicken mesh to keep it floating, and the homeowner may pick the pattern.
Pros:
POP is very long-lasting and wears very little.
They may be applied to corners in various ways and can be moulded to suit your needs.
POP is 20-40% less expensive than gypsum.
Cons:
If you don't have the right people to manage POP designs, you won't achieve the results you want.
Due to over-mixing, there may be a waste, and the site may become cluttered.
Once the POP ceiling has completely dried, it can only be fitted.
Simple Gypsum False Ceiling Design Ideas
At first glimpse, everyone's jaws would drop in awe. But, based on the type of room you intend to use it in, here are some eye-catching yet straightforward false ceiling design ideas:
Gypsum False Ceiling Design for Kitchen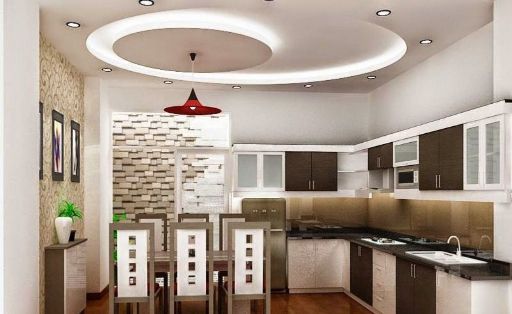 Compared to the rest of the house, the kitchen's artificial ceiling is somewhat different. However, it is still the kitchen's primary job to prepare food. For this reason, a kitchen's false ceiling design must take this purpose into account. Furthermore, keeping the kitchen in a state of disrepair, squalor, and bareness would not be the best course of action. Contrary to popular belief, putting money into a quality fake kitchen ceiling will positively impact the whole household.
Consequently, we must choose the ideal kitchen false ceiling design. To put it another way, this will breathe life into the void. Furthermore, it will provide a much-needed oomph element to the kitchen.
1. Suspended False Ceiling Design
Make your modular kitchen stand out by adding a suspended false ceiling design. To create a spacious kitchen, employ two or three layers of contemporary false ceiling design.
Install bright fake ceiling cover lighting for additional effects.
Also, install lengthy artificial ceiling lights for aesthetics.
It will complete your modular kitchen's classy design.
2. Kitchen Double-layer Artificial Ceiling
Install a double-layer artificial ceiling for a luxurious impression. For a simple style, use the same colour across the top. These basic fake ceiling concepts look great with bold false ceiling lighting like golden pendant lights.
To avoid clogging the area, the artificial ceiling must be tall enough.
3. Electrifying Kitchen Fake Ceiling
Choose vivid fake ceiling lights to boost your home's decor. For example, this suspended false ceiling design for the kitchen alters the modular kitchen. In addition, faux ceilings may be made more dramatic by adding dazzling blue cove lighting.
But avoid using too much blue lighting in the modular kitchen. You'll have a cramped, wet kitchen.
4. The Modern Black Faux Ceiling Design for the Kitchen
Do you adore black over anything else? Here are the most incredible black faux ceiling ideas!
Invest in wooden and matte black kitchen decor. Use the two colours in your kitchen's countertop, flooring, fake ceiling, walls, and ornamental objects.
However, adequate natural and artificial illumination is required in the kitchen to keep the kitchen look fresh.
5. Open-cell Suspended Kitchen Faux Ceiling
Install an open-cell fake ceiling for a professional or industrial effect. For example, installing a chimney requires a faux ceiling panel.
So, you get more beauty and utility. This artificial ceiling's most prominent feature is its ease of maintenance for hidden electrical and other installations.
For a better aesthetic, select matching kitchen flooring and furnishings.
Gypsum False Ceiling Design for Living Room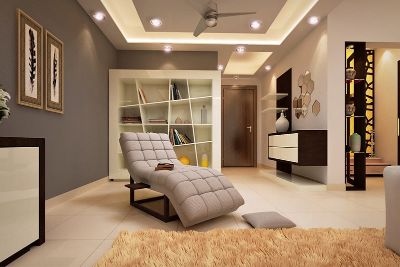 For a living area, artificial ceilings should be a perfect 100 out of 100. Therefore, a Stylish False Ceiling Design for a Drawing Room is a must if you want to invest in the room's appearance. Let's have a look at some of the best living room ideas you may choose from.
1. Define the Ceiling with a Neat Tray Design
Start with this easy tray design. This gives your ceiling a nice border. It defines the roof with a single-layer false ceiling design while focusing on the room's gorgeous interiors. Install warm recessed lights that seem modest and provide a mellow glow to keep the design elegant.
2. Hang a Chandelier… A Stylish Ceiling Fan
If you want to jazz up a plain tray false ceiling, add a chandelier (instead of recessed lighting). Do you need a fan? Of course. Choose a model with blades that complements the overall look of your artificial ceiling. The chandelier, fan, and false ceiling (with recessed lights on the borders) are all wonderful in this contemporary apartment hall.
Forget the old ways; look for unusual, eye-catching chandeliers to make your ceiling stand out.
3. Layered Tray False Ceiling Designs for Halls
Layered tray ceilings are also great for hallways. This multi-tiered design is perfect for individuals who want to make a statement without adding too many lights, colours, or ornaments.
4. Recessed Design
Instead of a tray ceiling, you might go for a recessed false ceiling. However, it does not appear pompous. The recessed ceiling has cove borders. A series of simple pendant lights hang from the middle in the above image.
5. Try Basic Shaped False Ceiling Designs
To experiment with a basic design, how about this artificial ceiling with a circular depression in the centre for a ceiling light? Light comes from two tubes tucked into opposing sides.
6. Suspended Island False Gypsum Ceiling Designs for Halls
Like the tray and recessed looks? How about a suspended island in the tray ceiling? The island has cove lighting all around it, giving your false ceiling design a gentle, flushed glow. It draws the eye yet does not annoy.
7. Increase Cove Lighting for Halls
This design is similar to the above but has a smaller island to hold the fan or a ceiling light. The smaller island also allows for more cove lighting.
Gypsum False Ceiling Design for Bedroom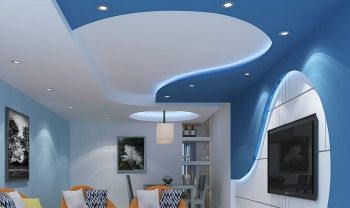 You may use geometric patterns and textures to make a bedroom stand out from the others. The following are some options for bedroom false ceiling designs that you may want to consider.
1. Bedroom Artificial Ceilings with Coffered Designs
A coffered ceiling is a faux ceiling with a series of indentations or recesses. These ceilings create the illusion of height. A coffered ceiling, by definition, is not a smooth surface. However, Coffer depth and form are often played with by architects to produce visually appealing designs.
False ceilings with coffered patterns give a bedroom a unique look.
The use of a crossing pattern achieves the grid-like structure of coffered faux ceilings. It is common to see the square and rectangular patterns formed by the crisscrossed beams. Coffered faux ceilings look fantastic when made with gypsum false ceiling material. Even wood may be used to create them. A coffered ceiling may have a wide variety of aesthetic effects.
2. Bedroom False Ceiling Ideas with Tiers of Trays
It's easy to see why this false ceiling style got its name: it resembles an inverted tray. Your bedroom will seem elegant thanks to the recessed lighting. The installation of this ceiling is made simple by the use of a Gypsum board.
For a minimalist bedroom design, a tray ceiling is an ideal option. The curvature of the tray ceiling enables the recessed LED lights and the cove lights to illuminate the bedroom equally. By eliminating the need for additional lighting, it simplifies the design of your bedroom.
3. Bedroom False Ceiling Ideas with Circular Arcs
The circular form is the ideal option for artificial ceilings in bedrooms with fans. There is a circular depression in the middle of this faux ceiling type. Hanging fans or ornate lighting are a natural fit for this elliptical area. It makes the bedroom seem more luxurious. You may also draw attention to the bed and the ceiling by making a circular cutout in the centre of your roof.
With a circular design, you may have several circular hollows in the ceiling. A stunning effect might be achieved by placing recessed lights in each of the circles.
4. Bedrooms with Suspended False Ceilings
You should use a floating artificial ceiling if you wish to emphasise a specific location. For example, there is a bed in the room, with a floating island above it. The actual ceiling is used to sustain this form of an artificial floating roof. The distance between the two is enormous. The insulation material may also be used to close this opening. This bedroom's floating artificial ceiling gives it a futuristic feel.
In addition to the square-shaped ceiling, these ceilings exist in a variety of other forms. For example, floating tops, often known as suspended ceilings, give your bedroom a futuristic feel.
5. Faux Ceiling Ideas for Bedrooms with Vaulted Ceilings
To provide the illusion of a more considerable ceiling height, vaulted ceilings are used. The building of a self-supporting arch defines a vaulted ceiling. This arch may be either conical or dome-shaped.
For obvious reasons, vaulted ceilings are exclusively seen in single-family homes. They make use of the normally unused area of the roof structure. The bedroom's faux vaulted ceiling creates the appearance of a higher roof. In fact, many traditional houses benefit from the rustic feel provided by vaulted ceilings. However, false ceilings with a vaulted style are used in contemporary homes to create a statement.
Gypsum False Ceiling: Key Points to Remember
Simple ceiling designs that use less materials are an option if money is tight. Less gypsum boards are needed when choosing a peripheral ceiling design.
False ceilings may also be chosen as a border around the existing ceiling or just in select areas. In doing so, you may preserve the existing ceiling and add a decorative element while also giving your area a sense of space.
Always choose a gypsum board ceiling design that allows for the usage of various ceiling materials.
Gypsum ceilings that are suspended are not very durable. Decide how much weight a gypsum board false ceiling can carry before hanging any ceiling lights, including chandeliers.
Install a piece of plywood directly above the gypsum sheet to provide strength, support the weight of any hanging decorative items, etc. before choosing a gypsum board design.
Before building a false ceiling out of gypsum, the rod of a ceiling fan needs to be fastened to the original ceiling slab.
Use a strong hook in the ceiling slab before building the false ceiling to take the weight off the swing if hanging a heavy swing or swinging chair from the suspended down ceiling.
Have thermocol sheets as insulation in the case of a gypsum false ceiling in a home that is right below a building's terrace to lessen the influence of the heat.
Let us know what you think by leaving a comment down below. To give you more options to go along with your gypsum false ceilings would you want to explore some original wallpaper and floor tile designs? Here are some jaw-dropping choices that will leave you speechless! If you are still confused, you can contact NoBroker interior designers to help you choose just what you need for your house. So, what are you waiting for? Give us a call today!
FAQs
Q1. What is the best way to clean the gypsum board ceiling?
Ans. To clean quickly and easily, use a feather duster or cloth duster. Vacuum cleaners may also be used to remove dust from artificial ceilings.
Q2. False ceiling design gypsum
costs how much?
Ans. Depending on the grade, gypsum boards may cost anything from Rs 45 to Rs 180 per square foot.
Q3. What are the different types of gypsum board
?
Ans. Drywall, plasterboard, and wallboard are all various types of gypsum boards.
Q4. Is gypsum board a good option for walls?
Ans. A gorgeous accent wall may be created using a gypsum board, which is a flexible material. Wall dividers, arches, niches for books, plants, artefacts, and gypsum boards may also be used to create ornamental wall partitions.
Q5. Is gypsum plaster better for acoustics?
Ans. Gypsum on the walls does minimise reverberation and external noise. In addition, the acoustics are improved in soundproof rooms by sandwiching Gypsum boards between the walls and ceiling, with a high sound absorption index.