The number of myths associated with Vastu Shastra seems to have no end. However, there are no particular reasons why you should avoid a south-facing house when looking for your dream home. Read more to know about south facing house Vastu.
India is a land of many cultures and religions. Along with different cultures, many beliefs form an integral part of our society, some more prevalent than the others. One of the most commonly believed concepts in our nation is Vastu Shastra. Vastu Shastra is an ancient architecture methodology that focuses on astronomy, astrology, science and art combined to decide the placement, design, layout and spatial geometry of various elements of the house. Its main focus is to improve the quality of lifestyle by concentrating on positive concepts like peace and harmony. We all long for a semblance of calm, optimism and happiness in our homes. People believe that each house carries its own positive or negative vibrations that can alter the frequency of the lifestyle of people living there. We often hear things like 'this house has been lucky for us' or 'this house has negative vibes to it'. It is not uncommon for people to avoid buying houses that haven't been very auspicious for the previous owners. Although Vastu Shastra believes that all directions have their specific benefits, people still tend to avoid south-facing homes due to different reasons. Various Hindu temples like Kedarnath Temple, Mahakaleshwar Jyotirling, Adiyogi Statue, face south. Read more to find out what Vastu says about south-facing houses.
Read: Vastu Position of Living & Vastu for Dining Areas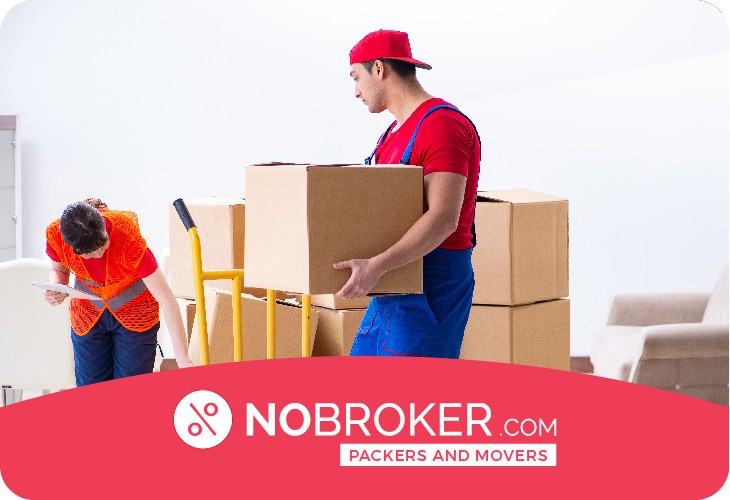 Book Best Packers & Movers with Best Price, Free Cancellation, Dedicated Move Manager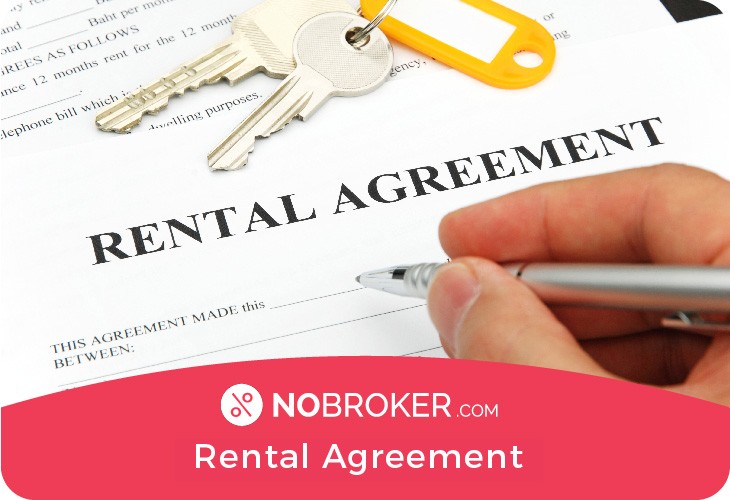 Get Rental Agreement With Doorstep Delivery, Super Quick & Easy
This is third
This is third
This is fourth
This is fourth
This is fifth
This is fifth
This is six
This is six
This is seven
This is seven
This is eight
This is eight
What is South Facing House Vastu, and How to Perceive It?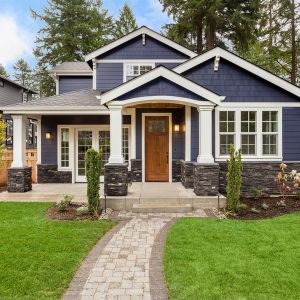 As suggested by the nomenclature, if you stand inside the house with your face towards the main entrance, and end up facing the south direction, it is considered a south-facing house. Although Vastu Shastra believes that all directions are equivalently auspicious, south facing house Vastu plans are not preferred by most people. However, the orientation of different components of south-facing houses indeed is tougher than that of North or East facing houses. Several myths revolve around this topic as people do not get the correct answers and start avoiding west or south facing houses completely.
Some of the popular Vastu myths regarding south-facing homes-
Is inauspicious and brings in bad luck.
Invites negative energy that leads to adversity and despair.
Brings in massive financial loss for the family.
Causes family rifts.
South Facing House Plans as Per Vastu – How is Your Rashi Connected?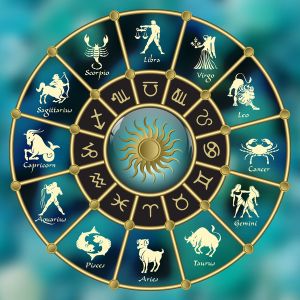 There is a deep connection between Vastu Shastra and astrology. Seems weird that the date of our birth could have something to do with our residence, right? However, it is believed that south-facing houses are beneficial for people born under some specific moon signs. Some of the Rashis considered good for south facing houses are:
Read: Indoor plants and Their Effects on Vastu
Aries (Mesh) – It is believed that living in a south facing house can improve the personality of an Aries person.
Cancer (Kark) – People from Kark Rashi supposedly gain immense growth and development in their careers.
Leo (Singh) – South facing house allows Leos to purchase more properties.
Scorpio (Vrishchik) – South facing houses help Scorpios to increase their self-confidence and gain respect in society.
Pisces (Meen) – These people face luck and fortune in their lives due to growth in career and financial stability.
Sagittarius (Dhanu) – Helps in gaining success in academic life.
What is The Correct Main Door Vastu for a South Facing House?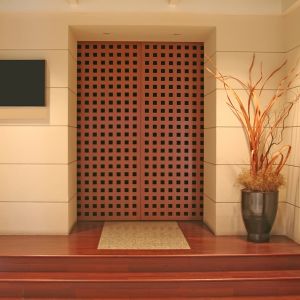 Vastu Shastra experts believe that the main door of the house is where most negative or positive energies come and exit from. Therefore, it carries maximum weightage when planning the construction of the house. The correct direction of the main entrance can welcome health and prosperity while the wrong direction can lead to financial problems.
According to Vastu, the main entrance of the house should be facing the southeast corner on the 4th pada. It is believed that the southwest entrance doors should not be constructed. Vithatha and Gruhakshat are the energy fields that have been known to be favourable for Vastu of the main door in a south facing house. Anila, Pusha, Yama, Gandharva, Bhringraj, Mrigha are the energy fields that should be strictly avoided. Additionally, the main gate should be the biggest door of the house.
Read: Having a Master Bedroom in the East According to Vastu
What Plants are Suitable for a South Facing House According to Vastu?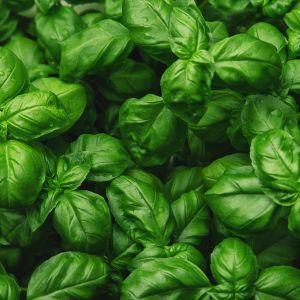 Plants not only carry great importance in the Vastu Shastra but also add value to the interior decor of the home while providing an adequate amount of fresh air. However, the rightful addition and subtraction of some plants in a home can improve the overall Vastu of the house. Known for prosperity and growth, plants imply the presence of elements like air and wood.
Placing the Holy Basil (Tulsi) plant in front of the south facing home can help get rid of negative energies.
Money Plant signifies growth and prosperity, thus an ideal choice for your house.
The Jasmine plant is known for its pleasant fragrance and can be offered in the house temple as well.
Mango trees are considered auspicious for south facing homes.
Septic Tank Vastu For South Facing House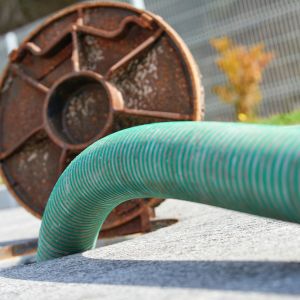 The Septic Tank of the house collects all the kitchen and human waste of the house in one place and flushes it out. According to Vastu, the septic tank of the house draws negative and evil energy. Septic tanks if not built in the right manner can also result in the rise of foul smell. Along with solar and magnetic radiations, the positioning of a septic tank can heavily disturb the Vastu of the house.
Read: What is Vastu Shatra? A look into the amazing world of Vastu
Vastu Shastra strictly states that any septic tank in a south facing home vastu plan should only be placed in the north, east or north-east directions. Also, septic tanks should not touch the boundary of the house and not be placed below or above the pooja room.
Staircase Vastu for South Facing House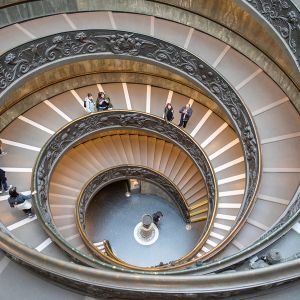 Staircases come in many shapes and forms. However, Vastu Shastra believes some features in a staircase can disturb the Vastu of the house. Spiral staircases or the ones that go around the boundary of the house are said to be avoided due to the same reason. Also, it is believed that staircases should be of light shades and each step should bend at right angles. An odd number of steps and a clockwise orientation is preferred by Vastu experts.
It is highly recommended by Vastu that the staircases should be constructed in the south, west orsouthwest areas of the house. read more about Staircase Vastu To Bring in Good Vibes from here.
Pooja Room Vastu for South Facing House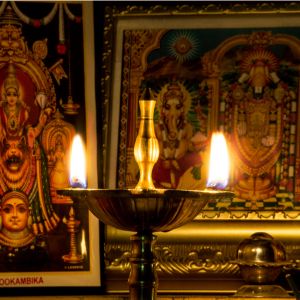 Pooja Rooms are considered the most sacred part of the house and are supposed to be the most positive and calming space for each person. If placed in the right direction, Vastu Shastra believes that the temple can bring positivity, prosperity and health to the members of the house. Temples should never directly be placed on the floor or be constructed with glass or acrylic materials. According to Vastu, the most favourable direction for the correct placement of a kitchen in a south facing home is the northeast. Avoid placing the temple in the south direction.
Kitchen Vastu for South Facing House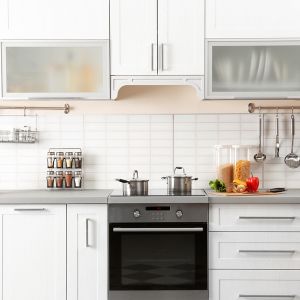 The kitchen forms an essential part of our house and is responsible for regulating the growth and health of the people living in it. Vastu Shastra states that all the elements of nature – earth, air, water, sky and fire need to be in a certain equilibrium to increase the positive energy of the cooking space. It is beneficial to set up a kitchen in the south-east direction where the cook can face the east direction and work with the ample amount of sunlight in the morning. In case the kitchen is placed in the north-west direction, the cook must face the west direction. Besides, softer shades are preferred as they symbolise calm and harmonious feelings. Also read Top 10 Tips for Kitchen as per Vastu for more information.
Vastu for Toilet and Bathroom in a South Facing House.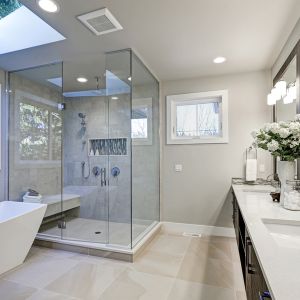 It is believed that toilets and bathrooms can attract a significant amount of negative energy if they are not placed as per the Vastu Shastra guidelines. Traditionally, bathrooms and toilets were supposed to be separate components instead of being combined to form a single entity. But due to the rapidly increasing population, it is safe to say that there is not enough space on Earth for that to happen. However, Vastu does lay down some rules for attached toilets and bathrooms. Also read more on Vastu For Toilets and Bathrooms, Is It Important from here.
Vastu for Borewell in a South Facing House.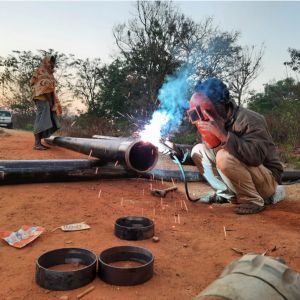 Borewell in a south facing house should be planned so that it falls in the north-east direction. A borewell collects water and is responsible for cooling the surface of Earth. Water is said to bring in natural energy directly from nature.
What Colours Should be Preferred for a South Facing House?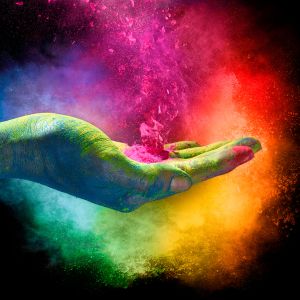 Hues of red, brown and orange colours are said to bring positivity to the house while shades of black and blue are often associated with negativity.
Vastu Shastra is an ancient scientific practice that helps in the architecture of the house by pointing out factors like direction, colour, geometry and measurements. India is a vastly diverse country with multiple cultures and religions flourishing together since eternity. Our ancient practices hold a deep scientific meaning and are still prevalent to the day. Most people consult with a Vastu Shastra expert before moving into a new house. A house that follows all the Vastu guidelines is said to bring positivity, peace and growth for its members, and a south-facing house vastu plan can help you attain satisfaction.
In case you are looking for a house that has great Vastu, then you can start your search on NoBroker. You will find plenty of options, and all of them come with zero brokerage! Click the link below to start your search.
Frequently Asked Questions
Q. 1 – Is it true that South facing houses bring in misfortune and bad luck?
Ans: No, Vastu Shastra believes in the importance of each direction. If you follow certain guidelines, even a south facing house can bring positivity and prosperity.
Q. 2 – Is a south facing house considered good for people who fall under the Leo sign?
Ans: Yes, it is believed that the Leo people find south facing houses lucky. According to Vastu experts, it enables them to purchase more properties during the stay period.
Q. 3 – Is blue colour ideal for a south facing home?
Ans: It is said that south facing houses should be painted with shades of red, brown or orange. Dark colours like black and blue should be avoided.
Q. 4 – Are spiral staircases considered lucky in Vastu?
Ans: No, spiral staircases are not considered lucky in a south facing house vastu.