India has caught up to the changing games of interior design. Earlier every part of the house, except the bathroom, were well-designed and given extra thought. But recent times have seen a change in this aspect. Using a bathroom glass partition to create a barrier between your shower and the rest of your bathroom is a popular feature in today's Indian homes. It not only keeps the bathroom dry but also adds to its aesthetic appeal. Due to increased demand, there is no shortage of bathroom glass partition designs. Here are some inspiring partition designs to consider, ranging from transparent glass walls to sliding glass doors. Want to know more about the designs and the bathroom glass partition sliding price? Read the article for more information about bathroom partition glass prices in India.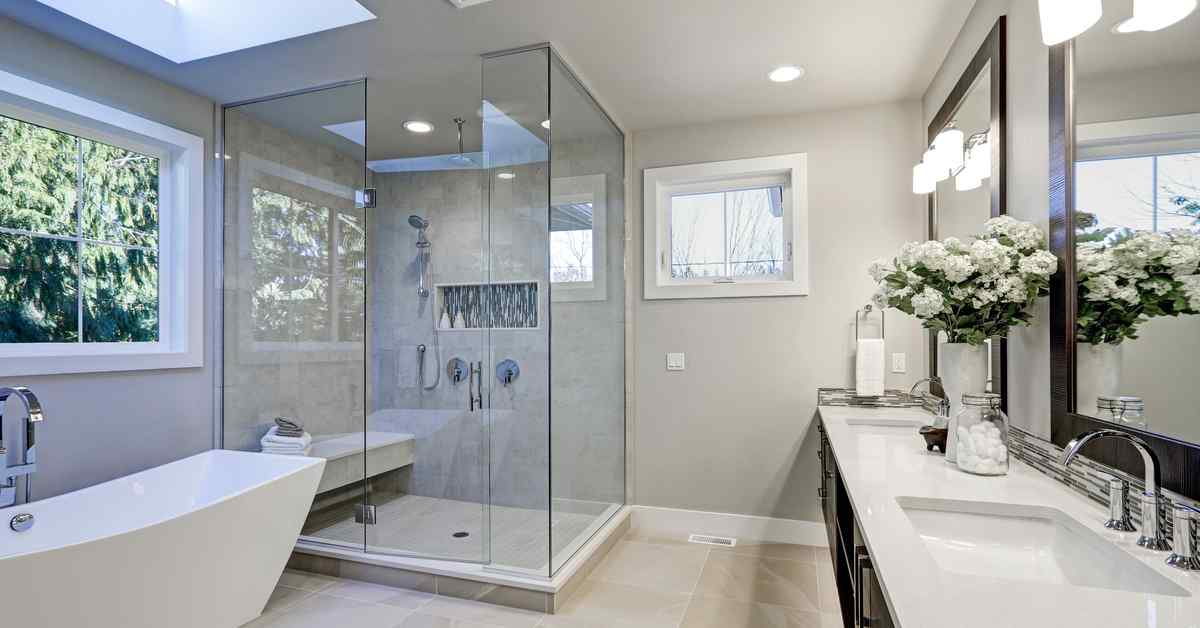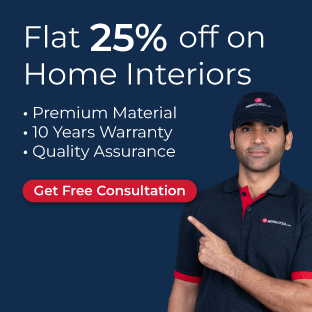 15 Trendy Glass Partition Ideas for Bathroom in Indian Homes
Sliding glass partitions in bathrooms are now popular in interior design. Listed below are the top bathroom glass partition designs for you –
Read: Best Courtyard House Plans and Designs of 2023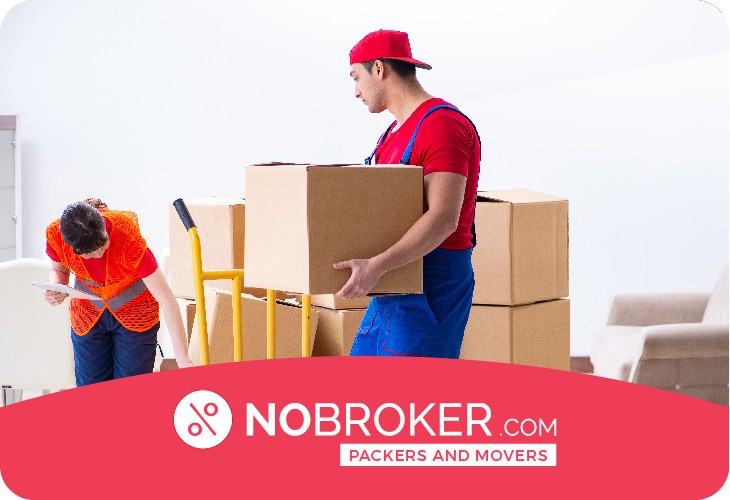 Book Best Packers & Movers with Best Price, Free Cancellation, Dedicated Move Manager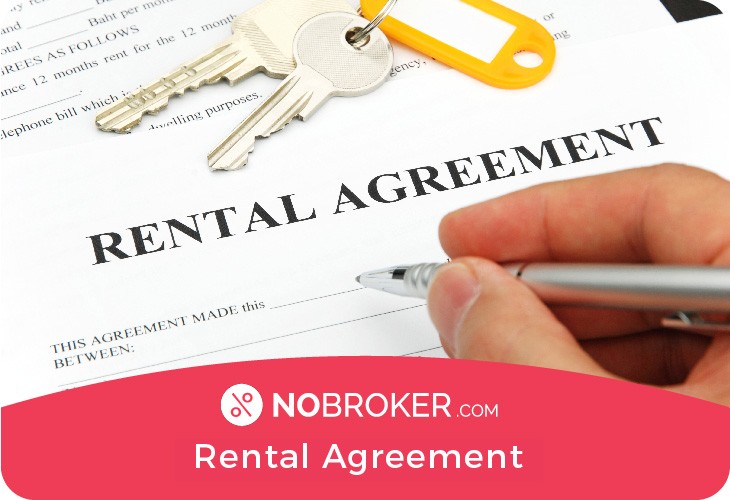 Get Rental Agreement With Doorstep Delivery, Super Quick & Easy
This is third
This is third
This is fourth
This is fourth
This is fifth
This is fifth
This is six
This is six
This is seven
This is seven
This is eight
This is eight
1. Half and Half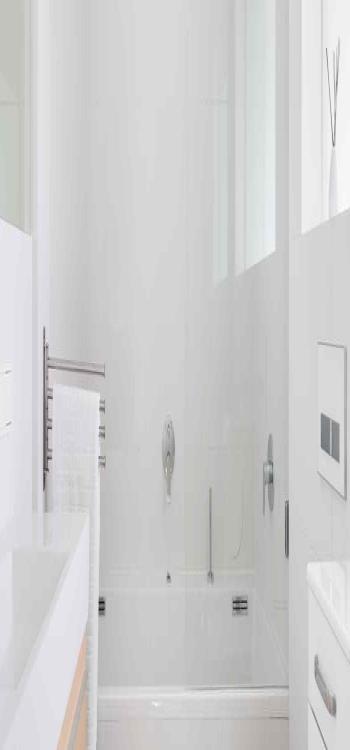 By combining half stone and half glass wall panels, you may create a unique half glass bathroom partition. This is a highly ingenious method of using a bathroom cabinet design tool. You can use the wall panel to install storage drawers. Get the wall to match the rest of your bathroom decor and see how it contributes to the bathroom's overall architectural design.
2. Frosted Glass Partition Bathroom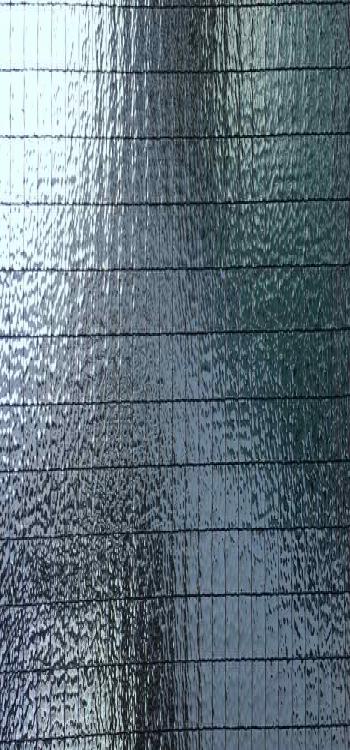 Now that you've decided that adding a bathroom shower glass partition is one of the greatest methods to divide it into distinct areas while also giving a sense of seclusion, let's get started. A frosted glass divider completes the look.
3. Patterned Frosted Partition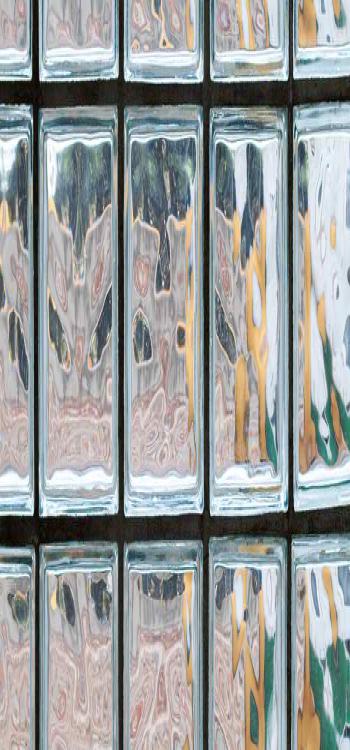 You may personalise your frosted glass by incorporating some lovely patterns into it. Geometrical shapes, such as squares or circles, as well as random leaf designs or stars, can give your bathroom glass partition a distinct look. If you don't want to go with the traditional style, this is one of the most popular bathroom toilet partition options.
4. Sliding Door Partition
There are typically two types of doors: one that opens both ways and one that only opens one way. If your space is limited, a sliding bathroom glass partition door can be installed. This is going to save a lot of room. Your search for a solution to your bathroom glass partition sliding problem has come to an end. This is a small bathroom glass partition idea that works well.
Get Your Home Design with NoBroker Interiors
Get Flat 12% Discount on the Quoted Value ( woodwork and services )
Best Handpicked Home Interior Designers
Transparency in Home Interior Price, Material & Timeline
Multiple Quality Audits
Price Match Guarantee
Book free design consultation today!
5. Symmetrical Glass Pattern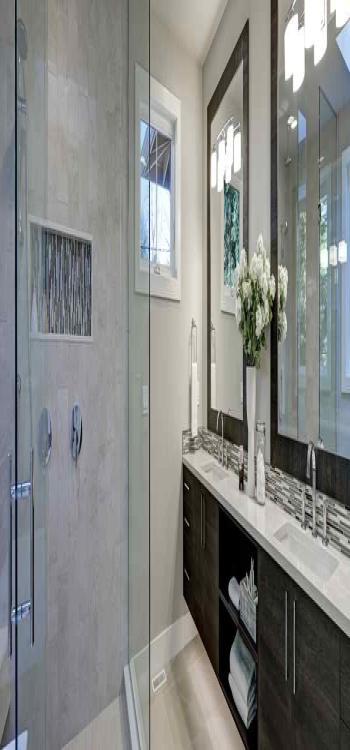 Choose a single or double symmetrical glass barrier up to the ceiling, depending on the available area. Even the simplest bathroom can be made to look quite neat with this style. This glass partition design for the bathroom is now becoming popular.
6. Opaque Glass Door
For your bathroom, this is a variant of a frosted glass barrier. Rather than adding a door, we propose keeping it open. When it is entirely non-transparent, you will have your privacy. Even the bathroom appears roomy and tidy in this context.
7. Framed Glass Partition
A framed glass barrier creates a shower space. In most of these bathroom glass partition designs, a dark brass frame is used. It's a terrific way to add a touch of elegance to your otherwise plain bathroom. One design suggestion is to match the colour of your glass frame to the colour of your bathroom cabinets.
8. Floor-to-Ceiling Partition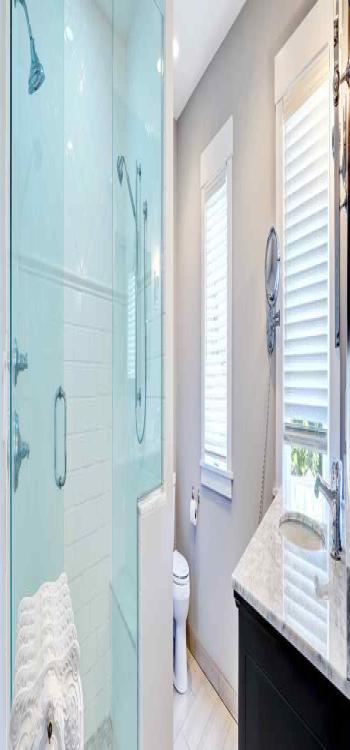 If you're looking for a sliding bathroom glass partition, this is the one for you. From top to bottom, it completely seals the shower space, trapping heat and moisture. Sliding doors work well with these divider concepts. The only disadvantage is that it requires more frequent cleaning.
9. Round Door Partition
A round door shower in the house's corner is a fantastic alternative. This door opens in both directions and is suitable for tiny areas. It will create the impression that the bathroom is quite large.
10. Frameless Glass Partition
To separate your shower area, install a simple frameless glass cabin with no visual disruptions. This bathroom glass partition is ideal for a compact bathroom. It not only makes things appear larger, but also brightens the room because natural light is not blocked.
11. Hexagonal Partition
If the bathroom is small, this bathroom glass partition design guarantees that every inch of space is utilised effectively. It not only looks unique and beautiful, but it also takes up minimal space in the room. This is a nice alternative for a round door. A modern design that will look great in any corner.
12. Open Partition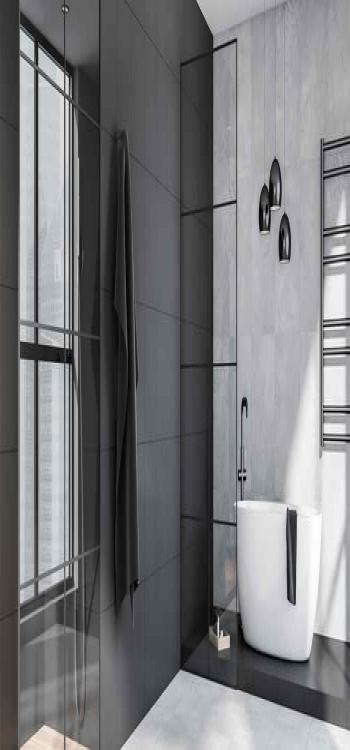 For a toilet bathroom glass partition, the partition does not need to be kept closed. These are the perfect walk-in showers because they don't have any sliding or hinged doors. Go for fully transparent glass, especially in a small bathroom. It gives it a brighter and larger appearance.
13. Coloured Glass Partition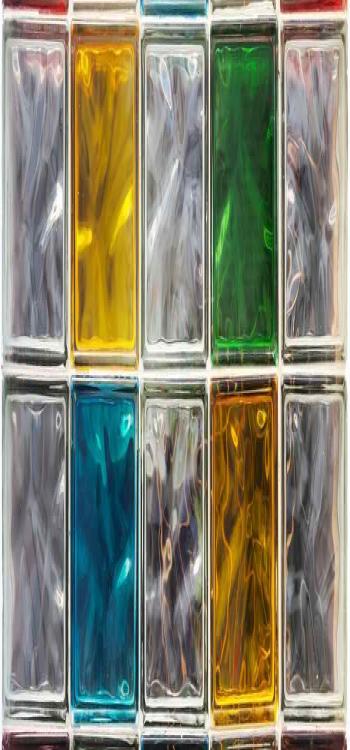 Consider installing a tinted coloured glass partition in your bathroom to add some personality. It can be transparent or frosted, depending on your preference. With a marble floor, a grey tinted partition appears stunning and secluded.
14. Interior Design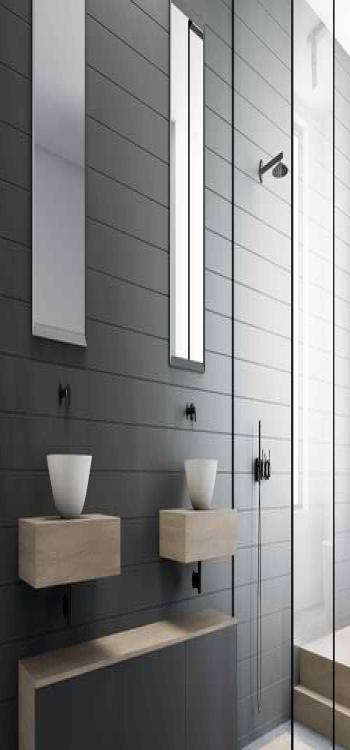 By simply constructing an interior in the shower area, you can take any bathroom glass partition idea to the next level. Anything will do, whether it's a natural stone wall, printed tiles, or a splash of colour.
15. Onyx Shower Screen
The freestanding onyx shower screen is covered in a slot along the bottom edge by two glass sheets placed between them. You can pick your favourite screen design and witness how it fully alters your bathing area.
Types of Glasses for Bathroom Glass Partition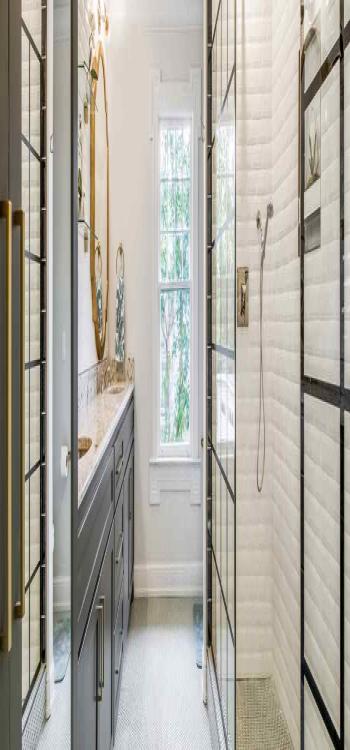 Bathrooms, more than any other room or space in the house, are subject to constant modifications, whether it's changing the tiles or replacing the bath fittings. Today, an increasing number of homeowners are attempting to create sleek, fashionable, and airy modern bathrooms that serve as a focal point of their home. Glass as a material, whether in the form of toughened glass, laminated glass, or any other glass, is becoming increasingly useful in this objective.
The use of glass, which is typically transparent, in a bathing area, which is naturally thought to be a highly private location, may appear to be contradictory. The field of glass manufacture, on the other hand, has been undergoing extremely functional inventions/innovations that address issues such as safety and privacy of space effectively thanks to modern processing processes.
Are you looking for the best glass for your bathroom renovation? Here are three different types of toughened glass partitions for the bathroom:
Tempered Glass Bathroom Partition
Separating the bathing area from the rest of the bathroom is one of the most common ways to modify it. Shower cubicles and enclosures that are sleek, modern, and opulent to say the least can help achieve this. They are made of highly impact-resistant toughened glass, particularly the doors, to ensure occupant safety. After all, bathroom floors are frequently moist and slick, increasing the risk of sliding. Using tempered glass in shower doors, cubicles, partitions, and other areas helps tremendously to avoid injury to oneself or damage to bath systems.
Frosted Glass for Shower Enclosures and Windows
To increase seclusion in a bathroom without sacrificing its appearance, choose frosted glass which reduces visibility without creating a dark environment. Frosted glass is made by sandblasting or acid etching, which results in a translucent and hazy glass surface. As a result, frosted glass is an excellent choice for bathroom windows and partitions, as well as shower enclosures!
Lacquered Glass for Cabinets and Shelves Lacquered Glass
Do you want to brighten up your bathroom? If this is your major requirement, lacquered glass can be used to create colourful highlights to the space. This is a sort of coloured glass in which one surface is painted with a premium hue that ensures a high-quality and long-lasting finish. Lacquered glass in cabinets, shelving and other modest installations will give the bathroom a fantastic appearance. It is also moisture and heat resistant, making it excellent for the bathroom's demanding environment.
Maintenance Of Bathroom Glass Partitions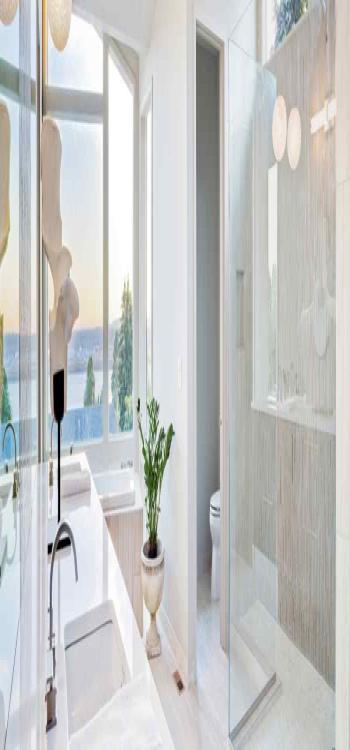 Shower door glass and shower glass walls that are grimy can make a tidy bathroom appear dirty. Cleaning shower glass is unfortunately not as simple as grabbing a soapy sponge or glass cleaner and a cloth. To make your work easier, below are a few steps on how to clean the glass in your bathroom.
The Process to Clean Shower Glass and Windows
Begin by using the shower sprayer to moisten the shower glass or a bucket to splash the walls.
Fill a spray bottle halfway with white vinegar and soak the glass completely.
Allow at least 10 minutes for the vinegar to sink in. Soak for a longer period if there is extra accumulation.
Scour the glass with a scrub sponge dipped in baking soda. Baking soda serves as an abrasive, while vinegar removes soap scum and hard water spots.
Rinse the glass with fresh water after you're convinced that it's clean.
Dry the glass with a microfiber cloth before washing the glass, trim, and towel hangers with glass cleaner.
Cleaning Supplies for Bathroom Glass Partition
Bottle for spraying
Sponge to scrub
Vinegar (white)
Soda (baking)
Cleaner for windows
Cloth or fortress
When water drops dry on your glass, hard water streaks develop. Preventing water from drying on your glass in the first place is the best method to keep it clean. Take a look at the following precautionary measures:
After a shower, keep a squeegee in the shower to wipe off the glass.
To keep watermarks off the glass, use a hydrophobic substance like Clear Choice or Rain X after cleaning it.
Install a water softener if you don't already have one. This is a pricey treatment, but it will eliminate mineral build-up on your shower glass as well as the insides of your pipes, faucets, dishwasher, showerheads, and other fixtures.
The above bathroom glass partition ideas are the top popular designs in the market right now. The bathroom glass partition keeps the area clean, decluttered and aesthetically viable. You can also find bathroom glass partition ideas online to make your research work easier. If you need assistance, head to NoBroker for the best services. Drop a comment down below and our executives will reach you shortly.

FAQ's
Q1.
What type of glass is best for a bathroom partition?
Ans. If you want a toilet glass partition, you can choose between a frosted or a frameless glass wall to avoid any visual disruption.
Q2.
What are some of the most creative bathroom partition ideas?
Ans. Half-and-half partitions, frameless glass partitions, frosted glass partitions, opaque glass, sliding doors, and hexagonal partitions are among the most popular bathroom divider designs.
Q3.
In the bathroom, how do you distinguish between moist and dry areas?
Ans. You can make a half-wall to divide the two sections if you have a large bathroom; however, if you have a tiny bathroom, you can opt for bathroom glass partitions.
Q4.
Is baking soda a good option to clean glass?
Ans. Baking soda serves as an abrasive, while vinegar removes soap scum and hard water spots. So, both these alternatives can be selected for the cleaning process.
Q5.
What is the
bathroom glass partition price?
Ans. Price of the glass partition in the bathroom depends on the quality of the glass and the area that it will cover. Shower glass partition costs in India start from Rs 650/square foot.