If you are planning to renovate your house, painting is usually on the top of your list! So, when it's this important, you need to get it right.

The biggest issue is selecting the right type, colour, and brand of paint for your walls. After all, you want them to match, or rather, outperform your expectations and vision for your home.
Not to worry! We are aware that making the right choices can be challenging, especially when you know nothing about paints and colours. So, here we are with a solution! We're going to tell you all you need to know about Plastic Paints, how to choose it, how it helps and how much it costs.
Plastic paint is all you need for your walls. With a smooth velvet finish and easy-to-wash surface, plastic paints make a good match for your interiors.
But what are plastic paints?
What are some of the best plastic paint brands?
Read: Here's How to Get Rid of Ants Permanently in Your House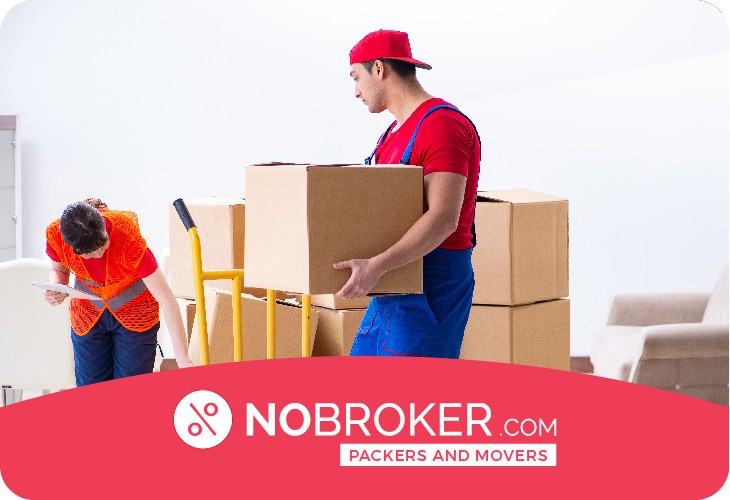 Book Best Packers & Movers with Best Price, Free Cancellation, Dedicated Move Manager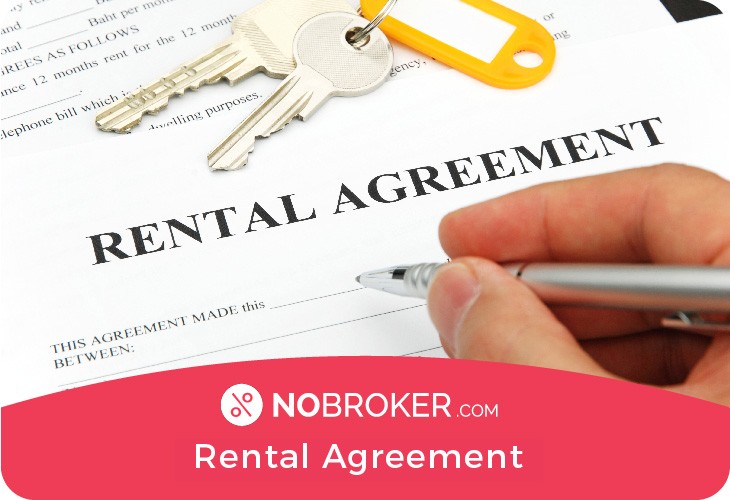 Get Rental Agreement With Doorstep Delivery, Super Quick & Easy
This is third
This is third
This is fourth
This is fourth
This is fifth
This is fifth
This is six
This is six
This is seven
This is seven
This is eight
This is eight
Are they cost-effective?
We know you have a lot of questions running through your mind. Keep reading; we've got it covered.
What are Plastic Paints?
Plastic paint is a thick and coarse, oil-based paint with a washable character and the ability to retain its texture as given by brush or spatula. It combines pure acrylic latex with high-opacity micro-pigments that impart a smooth velvet-matte finish to the paint. Commonly referred to as emulsions, plastic paints are different from the former only due to their washable character.
As the name suggests, plastic paints contain a higher proportion of plastic. The higher the amount of plastic in the paint, the silkier is the finish. Hence, you can easily wash stubborn dirt on your walls with a wet cloth if they are painted with plastic paints.
That said, no matter if you choose a matte finish, satin finish, semi-gloss finish, or glossy finish as plastic paint for walls, you can always wash out the stains. This property of plastic paints makes them economical and durable for your 'Home, Sweet Home'.
Why Should You Use Plastic Paint for Your Walls?
Well, there's more than a smooth and velvet-matte texture that makes plastic paints a go-to choice for your walls. Take a look.
Plastic paints are easy to clean yet give a luxuriant feel to your walls. Therefore, you can enjoy flawless walls for years.
You can choose your favourite plastic paint colour from various options without compromising your budget as plastic paints are highly affordable.
The texture of plastic paints is unattackable, meaning no water contact can ruin their smoothness and shine. That said, plastic paints retain their brightness in a dark room
Types of Plastic Paints
When you have selected your favourite plastic paint colour, it's important that you choose from the right plastic paint types for your walls. Depending on your budget and various other properties, plastic paints are divided into three categories.
Read: The Grand Laxmi Vilas Palace, Vadodara
Economical
If you have strict budget limitations, the economical category of plastic paints is for you. Don't worry! You don't have to compromise on the quality of the paint. You have two economical plastic paint types to choose from.
Tractor Emulsion
Tractor emulsion looks beautiful on your interiors with 1.5 times more coverage than all the distempers. What's more? It gives you a lead-free matte finish at an affordable cost. Choose from more than 1800 shades of tractor emulsion and feel the superiority yourself.
Interior Promise
If you are looking for some brightness in your dark interiors, Interior Promise is the one for you. It has anti-chalking properties that keep the paint film away from the reach of environmental elements. The special Chroma-Brite technology in Interior Promise gives years of glow to your home.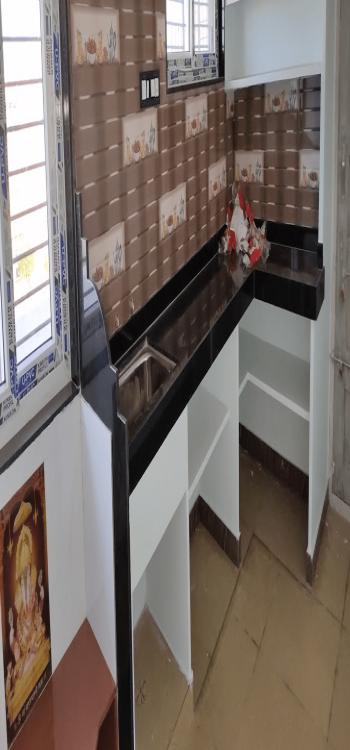 Premium
Ready for an upgrade in your traditional interior walls? Invest in premium plastic paints that come with a pinch of luxury added to their texture. You can go for either of the two available paints.
Read: Start Your Own Terrace Garden
Apcolite Premium Emulsion
If the paint has to survive for decades without any complaints, it has to be Apcolite Premium Emulsion. Its persistent paint protection film and stain guard won't make you shout at your little ones for their artistry on walls! Gift yourselves generations of unwithered walls with Apcolite Premium Emulsion.
SuperCover
Known for its smooth matte texture, SuperCover is an ideal plastic paint for the wall. So, if you are looking for a cost-effective yet high coverage, high opacity, and a matte painting film on your interiors, go for SuperCover.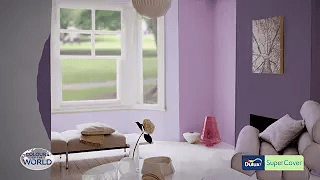 Luxury
If your budget for paints has no bars, delve into the luxurious range of plastic paints with unbeatable properties. It can be tough for you to choose one of the two luxury options!
Royal
The only plastic emulsion paint armed with a Teflon surface protector that imparts an easy washable character and durability to the walls is Royal. You not only protect your walls from stains, but you also prevent them from harmful bacteria with non-toxic, lead-free, low VOC, and odourless Royal paint.
Velvet
A paint with special effects to personalise your walls is none other than Velvet. It comes with superior quality, smoothness, unrivalled depth, and a range of colours to choose from. Decorate your walls with cool metallic tones of Velvet all over their surface with a rich, luxurious texture.
Read: How To Get a New Gas Connection with these Easy Steps for New House or Rented House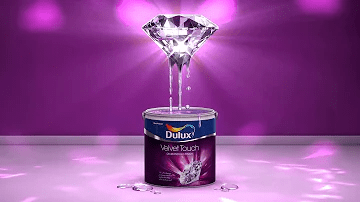 Top 5 Plastic Paint Brands
You can find plastic paints anywhere from top manufactures to local brands. But as we said, we will suggest you the best; here are the top 5 plastic paint brands for you:
Asian Paints
Asian Paints is India's leading and Asia's third-largest paints company offering exquisite plastic brands for your homes. The company is ruling the corporate force of India for 25 years and manufacturing decorative and industrial use paints across a variety of colours. Some of the top picks from Asian Paints include Tractor Emulsion, Premium Emulsion, Royale Luxury, Royale Matt, Royale Shyne, Royale Aspira, and Royale Atmos.
Berger Paints
Berger Paints India Ltd. is the second-largest and the fastest-growing paint company in India after Asian Paints. The journey from being Hadfield's (India) Limited to British Paints (India) Limited, and finally Berger Paints India Limited has been amazing. The company gave the country the most exotic range of plastic paints including, Bison ExteriorPutty, Easy Clean, Walmasta, Butterfly GP Enamel, and Silk Luxury Emulsion.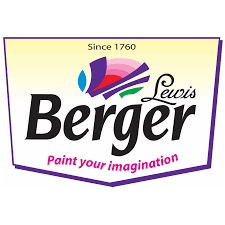 Kansai Nerolac Paints
Kansai Nerolac Paints continues to be the most trusted name in the country, alongside being the second largest coating company in India. It offers a diverse range of plastic paints and decorative wall painting solutions for both homes and offices. Some of the beautiful plastic paint products Nerolac Paints manufacture include Beauty Acrylic Distemper, Beauty Smooth Finish, Beauty Silver, Beauty Gold, and Gloss Stay Bright.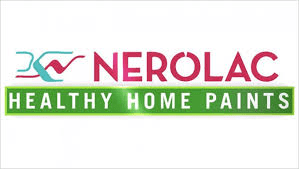 Dulux
Produced by AkzoNobel India Ltd. Dulux is an internal architectural paint brand. The company is among the leading paints and coating brands and has a relatively small Chemicals portfolio. The brand has given the painting industry some of the finest plastic paints including, Velvet Touch Diamond Glo, Velvet touch Pearl Glo, and Velvet Touch Platinum Glo.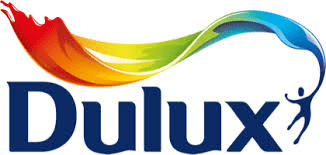 Shalimar Paints
The Shalimar Paint Color and Varnish Company is India's leading paint brand flaunting its shine on India's iconic structures like Rashtrapati Bhawan, Salt Lake Stadium, Howrah Bridge, and Vidyasagar Setu. Shalimar paints pioneered some of the best plastic paints range including, High Gloss Gray Shalimar Emulsion Paints, Shalimar Super Shaktiman Paint, and High Gloss Industrial Shalimar Smoke Grey Epoxy Finish Paint.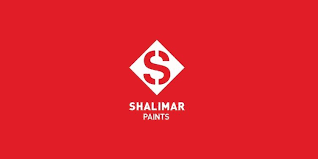 Cost of Plastic Paints
Plastic paint price solely depends on their type and the brand manufacturing it. However, the general cost of painting your interiors can range from Rs 120 per litreliter to Rs 600 per litreliter. You can compare the cost of plastic paint from some of the popular brands here.
Plastic Paint price 1 liter
Asian Paints – Rs 70 per 1 litreliter to Rs 454 per 1 litreliter.
Berger Paints – Rs 36 per 1 litreliter to Rs 454 per 1 litreliter.
Nerolac Paints – Rs 192 per 1 litreliter to Rs 484 per 1 litreliter.
Plastic paint price 10 liter
Asian Paints – Royale Matt paint – Rs 4562 per 10 litersliter.
Dulux Paints – Velvet Touch Diamond Glo paint – Rs 4012 per 10 litersliter.
Nerolac Paints – Pearls Emulsion paint – Rs 2723 per 10 litersliter.
Plastic paint price 20 liter
Asian Paints – Royale Matt paint – Rs 8996 per 20 litersliter.
Dulux Paints – Velvet Touch Diamond Glo paint – Rs 7949 per 20 litersliter.
Nerolac Paints – Rs 997 per 20 litersliter to 5507 per 20 litersliter.
Choose the Best Plastic Paint with NoBroker Home Services!
If you are still confused about how to choose the right plastic paint for your interiors contact NoBroker today! From selecting the best brand for plastic paints to picking up the right type and colour, we will ensure luxurious interiors for your home.
Get in touch with us today using the link mentioned below.
FAQ's
What is the sheen level of plastic paint?
The plastic paint sheen level is 2 – 5 at 60 deg GH.
What is the shelf life of plastic paint?
The Plastic Paint shelf life is a minimum of 3 years from manufacture when away from direct sunlight and excessive heat in original tightly closed containers.
What are the benefits of using plastic paint?
1. Plastic paints are odourless
2. They are less toxic than other paints
3. They offer easy application
4. It is ideal for toilets and ceiling also
5. It can be painted on glass, wood, metal surfaces and concrete
Smooth finish
6. It brightens up places where sunlight is less
7. Dust doesn't settle, and stains are easy to remove
8. It doesn't crack even on sun exposure
How long will plastic paint last?
The plastic paint has a minimum shelf life of 3 years but depends from on the brand to brand.
How long will plastic paint last after application?
Plastic paint lasts for at least 2-3 years and doesn't require repainting often.
Why is plastic paint better than distemper products?
Plastic paint is the easiest way to upgrade from distempers. It costs almost the same as At a cost very near to distemper, it offers the finish of plastic pigment. The coverage is higher than distemper and thus requires less material.
Why is plastic paint considered excellent value for money?
Plastic paint lasts for at least 2-3 years, so it doesn't require repainting often, hence making it excellent value for money.
What are the classes of Plastic Paint?
The classes include satin finish, matte finish, glossy finish, semi-gloss finish.
What are the qualities of Plastic Paint?
Plastic paint is made up of high opacity micro-pigments and is not affected by water contact. They are available everywhere and give a luxuriant and flawless finish to walls.
What are the disadvantages of Plastic Paint?
It is expensive as compared to oil-based paint and dries up slowly in a humid atmosphere.