We don't live in the same world we did a few decades ago. Lives were simpler and we were blessed with free time to relish the beauty of nature, the company of our loved ones and the mere silence in the air. And now we are dying to get back to those times. While we cannot change the world, we can definitely change 'our world'. A farmhouse, which once upon a time stood for its literal sense, has now become an ultimate destination we all want to escape to. In this blog let us look at some of the farmhouse designs in India that you can use to bring back the glory days. Maybe you will be inspired by some of the farmhouse design images we have curated for you. But a Large wraparound porch, rustic lighting, and amazingly creative interiors with a touch of modernity give us a sense of peace and joy that our urban life fails to grant us. Below are some fabulous farmhouse ideas that can awaken your dream of making a farmhouse you had once dreamt of.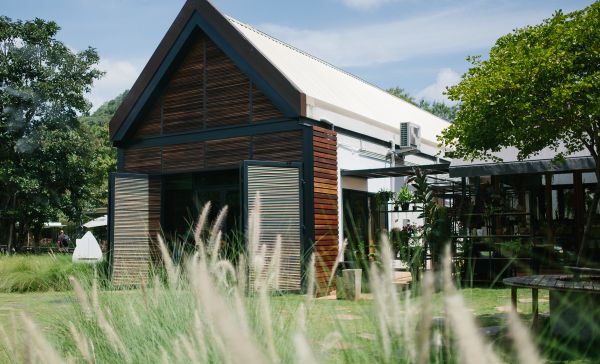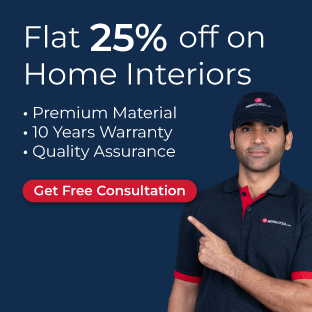 Simple Low-Cost Farmhouse Design Ideas in India
The cost of building a house can often put a halt to your plans to build your own home. Instead, you look at properties to see how much a small unit would cost to verify the budget or else you rent out a house. The advantage of building a farmhouse is that you can design it according to your needs, but you need to make it fit into the available space. So, if you are looking for low-cost farmhouse design ideas which are minimal, this blog can help you.
Read: DIY Chairs And Tables That Are Adorable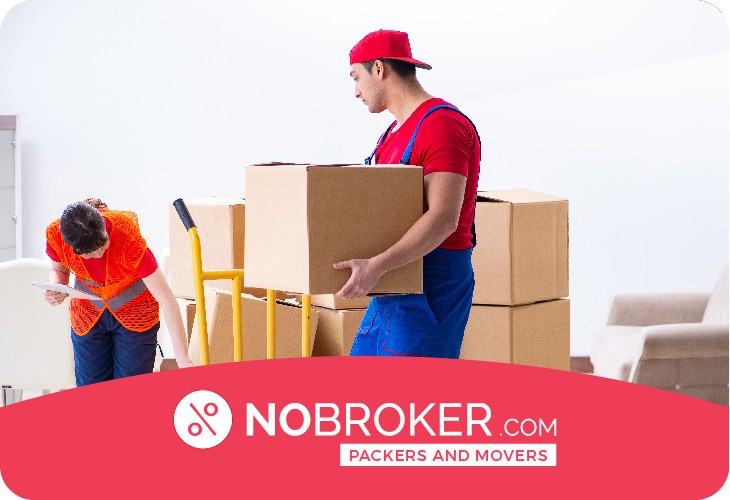 Book Best Packers & Movers with Best Price, Free Cancellation, Dedicated Move Manager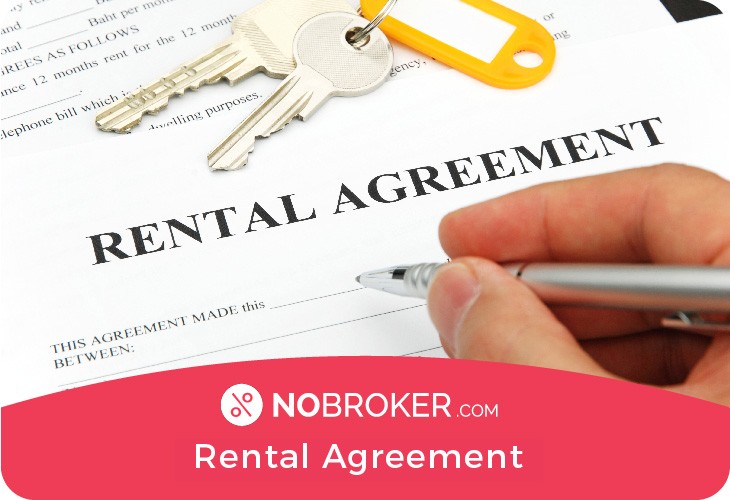 Get Rental Agreement With Doorstep Delivery, Super Quick & Easy
This is third
This is third
This is fourth
This is fourth
This is fifth
This is fifth
This is six
This is six
This is seven
This is seven
This is eight
This is eight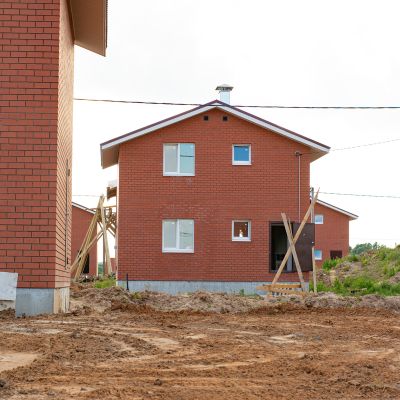 A House Made of Mud Bricks
This is a simple farmhouse design idea where you can build your house with a wooden structure and mud bricks. These will be low in cost. Only the materials have to be purchased. The doors and windows can be ready-made as well as their frames. This low budget Indian style farmhouse design idea is the best and easy to build.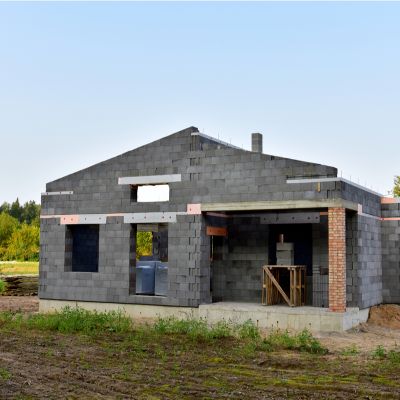 A House Made of Clay Bricks
The clay bricks can have varied tones depending on the material with which they will be built, and the process with which the clay brick will be baked. It is advisable to buy the bricks from the factory that makes them, so you will get the best prices. On the ceiling, you can use the gypsum board for insulation. This is one of the best low-cost farmhouse designs if you are looking for one.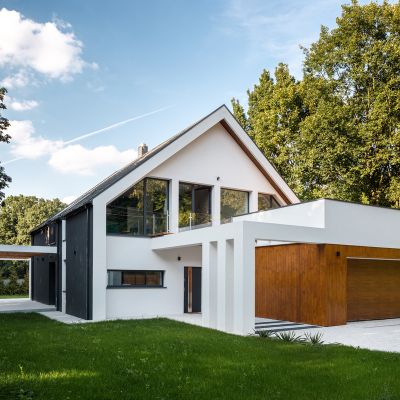 A Simple and Beautiful House
A simple house with all the basics is a nice place that you can live in. It should have a bedroom or two, with bathrooms and an integrated space that contains your kitchen, living room and dining room. Purchasing the materials is not difficult. Keep it simple so that you don't require specialized workers. You can use solid concrete blocks, good quality paint for the exterior part and a light roof. You can insulate the interior ceiling with glass wool or polystyrene foam. You can paint the sheets with aluminium to decrease the heat from the sun.
For a low-cost farmhouse design, you will have to first define your requirement – the number of bedrooms, bathrooms, laundry area, the social area including dining area, kitchen and living room. This will allow you to lower your cost as you will have to build only what is necessary. For example, if you plan to have a children's bedroom, use bunk beds so that you have an additional bed when you need it and it saves you space. You can waterproof the roofs with mesh and reinforcing fabric.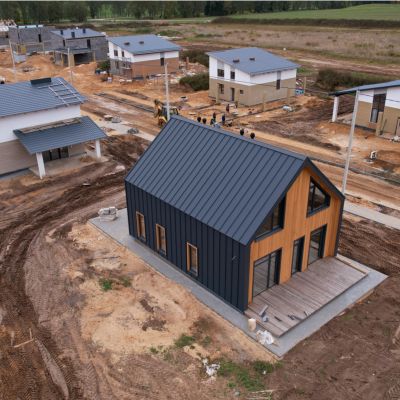 A House with Wood and Cement Blocks
A beautiful farmhouse design like this will make your life pleasant and peaceful. Imagine living in a house with a perfect interior made of wood, surrounded by gardens and with enough height in the house's volume that you can design your bedroom on the upper floor, the social area on the lower floor and large windows that provide natural lighting and ventilation throughout the house. This effect can be achieved with sliding glass doors or wood-framed glass doors.
Simple Small Modern Farmhouse Design Ideas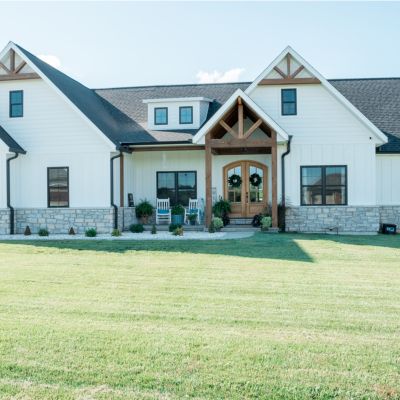 If you want a simple and modern farmhouse design idea, you will have to typically characterise it with a neutral colour palette, wooden accents and rustic furniture pieces with sharp lines. We've compiled a list of modern farmhouse design ideas to help you get started!
Exteriors
First things first, the exteriors! A modern farmhouse design for exteriors is an excellent mix of both modern and traditional details. A modern minimalist design of a front exterior is a good choice for you if you believe that less is more. This design features a comfortable pair of armchairs for relaxing with a cup of coffee/tea. An accent wall overall complements the exterior of this simple farmhouse design. If you like a floral and colourful touch to your surrounding then you can add flower pots to make a cosy entrance.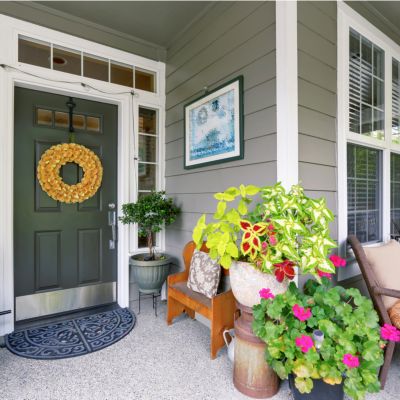 Living Room
In this modern farmhouse design for a living room, the main highlight will be the large windows with wooden frames. It has an indoor fireplace designed with reclaimed materials. Furniture like velvet sofas and a vintage coffee table bring in old-world charm. Soft colours, beaded frames on the wall, a blue rug, and wooden accents all over make for a modern farmhouse design.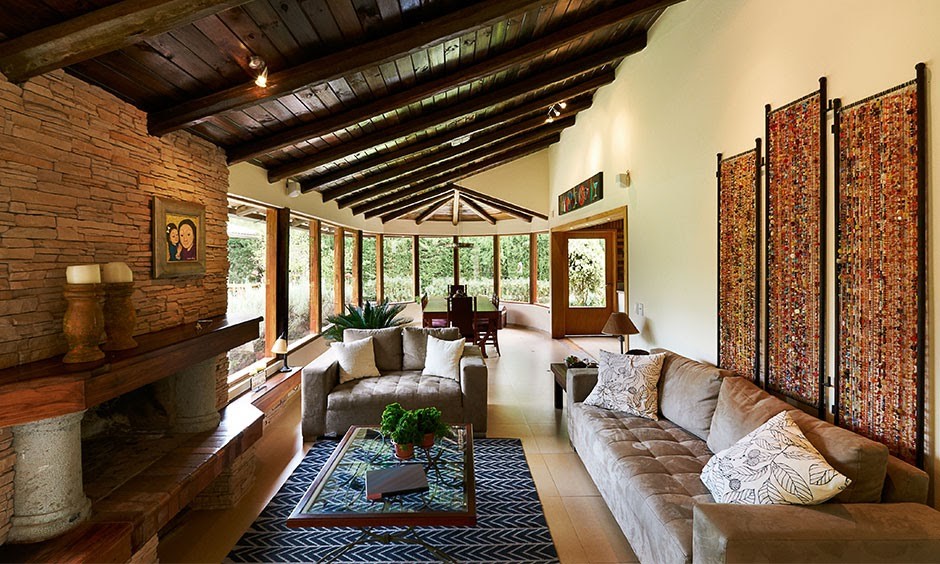 Bedroom Design
A modern touch to your farmhouse room can be created by using natural materials to create a rustic look yet maintaining modern sensibilities. Use antiques and found objects as design. You can add flower pots, vases, wall attached bulbs and bohemian rags to create a farmhouse vibe.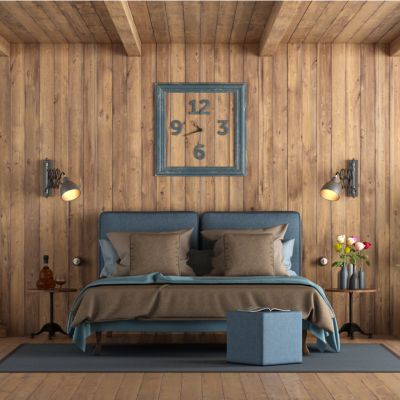 Small Farmhouse Design Ideas & Plans
Small farmhouse design ideas are cost-effective and easy to maintain due to their modest footprints and open floor plans. These designs present clean lines, large windows and combine modern living with country character.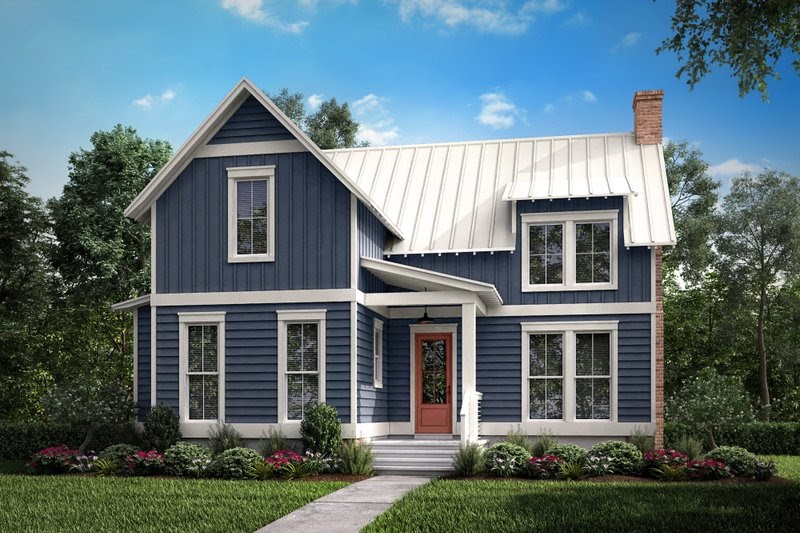 A Small Farmhouse Design with an Island Kitchen
Large windows will provide a lot of natural light while almost 90-foot ceilings in the living room open to an upstairs loft will make the space airy. There will be more room upstairs for an extra bedroom, home office or a playroom. Make sure you share the Indian farmhouse plans with the photos in the blog to your architect when you are designing your home.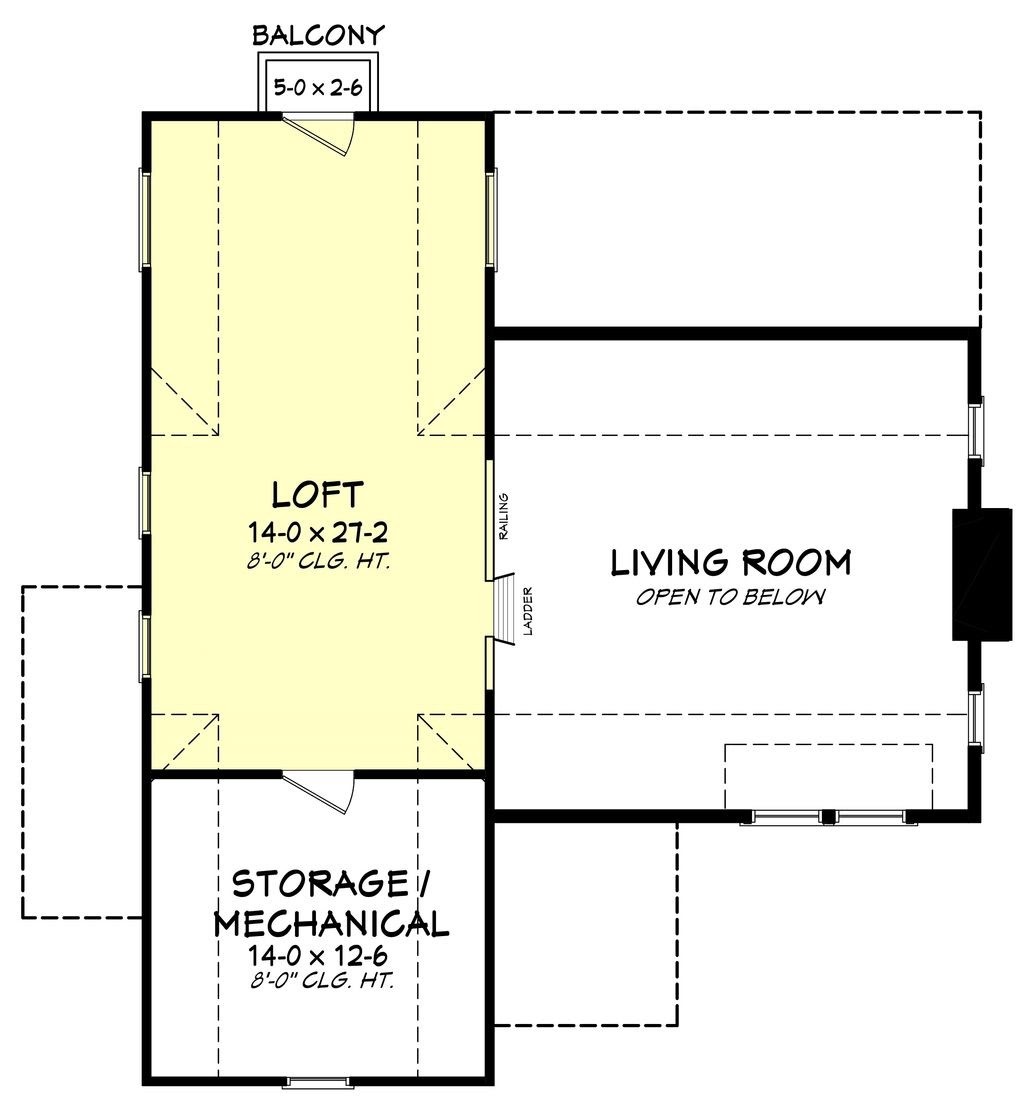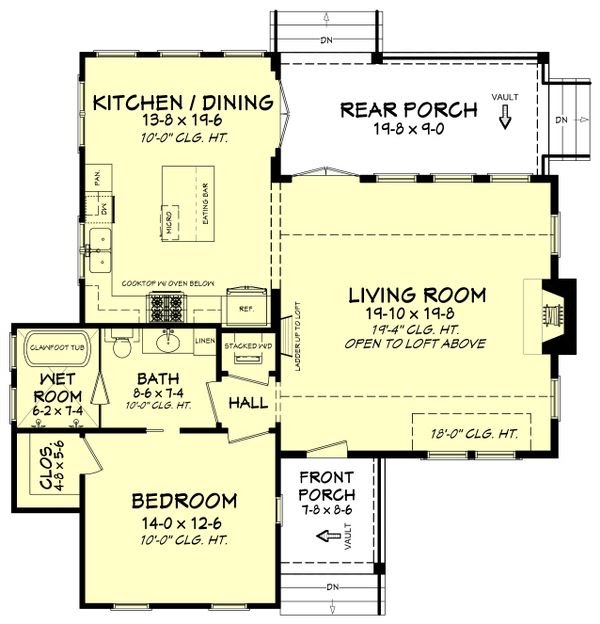 Small Farmhouse Design With Wrap Around Porch
This simple farmhouse design will have a wrap-around porch, bay window and a side entry garage that keeps the visual appeal intact. The exterior is joined by an elegant interior including a fireplace. The second floor includes the master suite and two other full bedrooms. Nearby, a bonus room adds a flexible space that can add almost anything.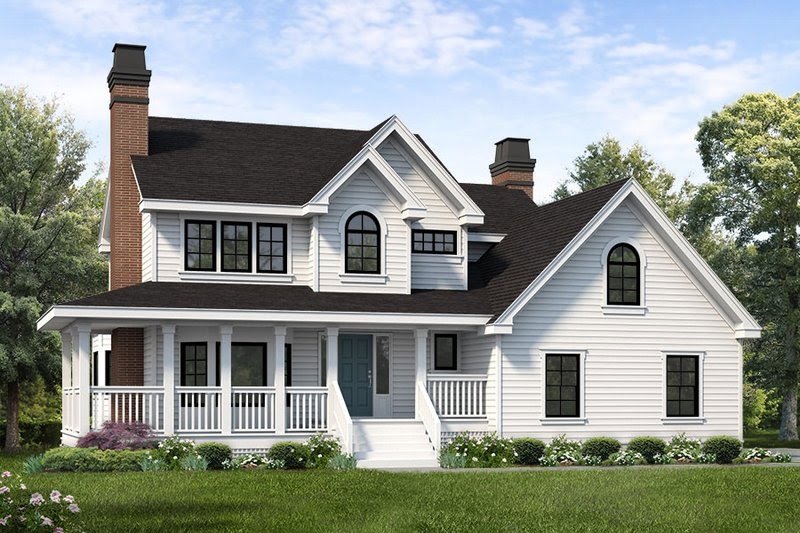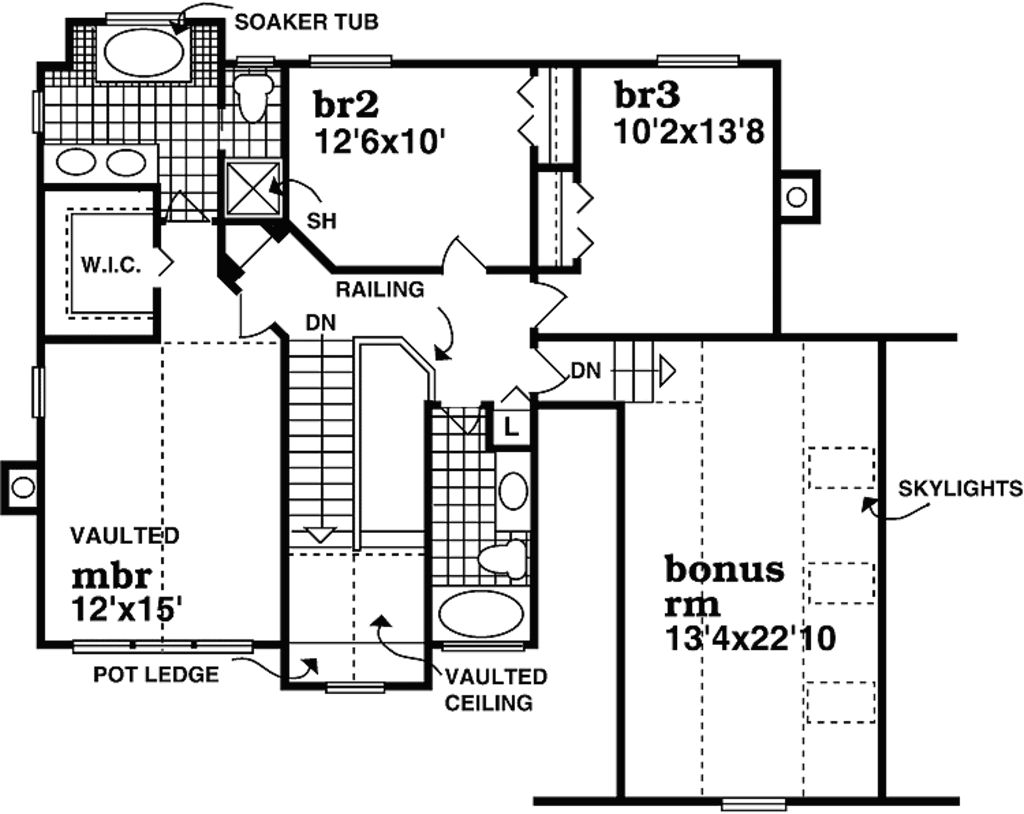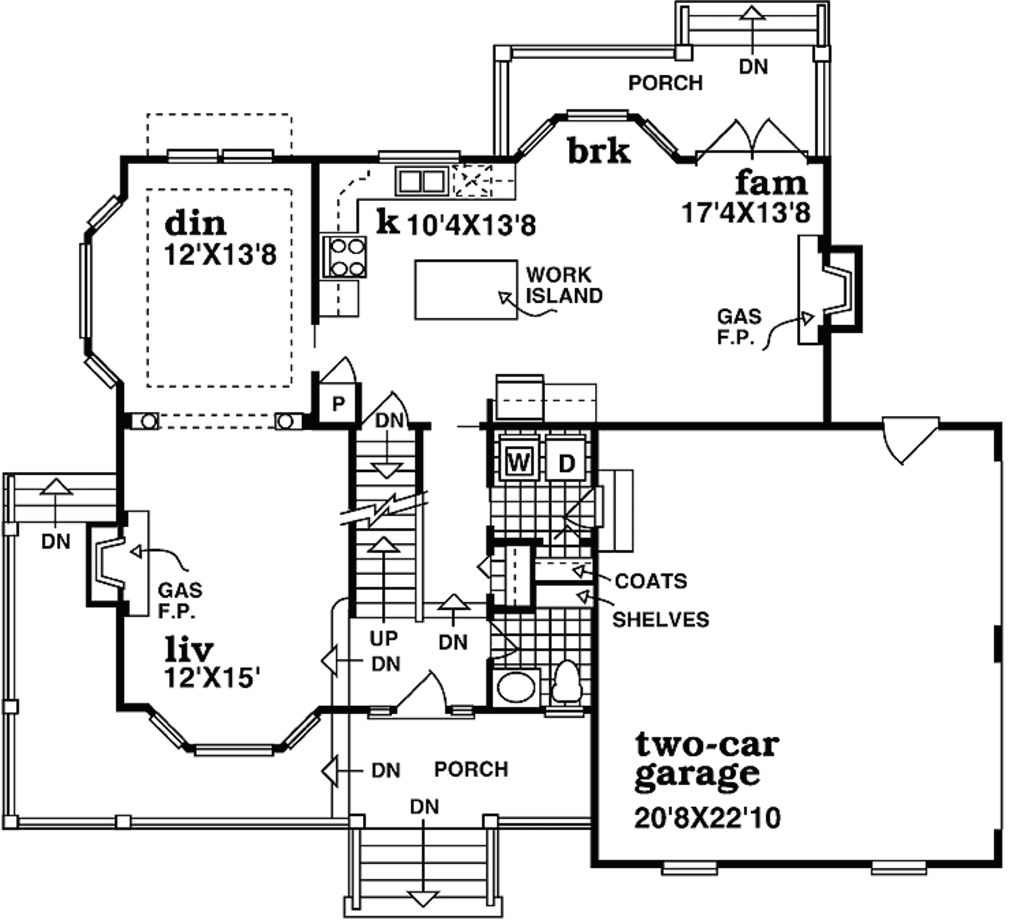 Small Farmhouse Design with Versatile Layout
This simple farmhouse design with a versatile layout will work for buyers in many stages – a couple just starting out, an old buyer just simplifying or a family who just wants an affordable home. This tiny farmhouse design just feels fresh and on-trend. This is the latest farmhouse design in India.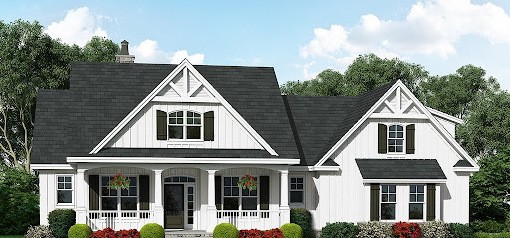 The open layout invites entertaining relaxation at the kitchen island. The study near the front can easily serve as a third bedroom especially since it has another entrance to the hall. The master suite has easy access to the laundry room and has a walk-in closet with all amenities. There is also a bonus room upstairs.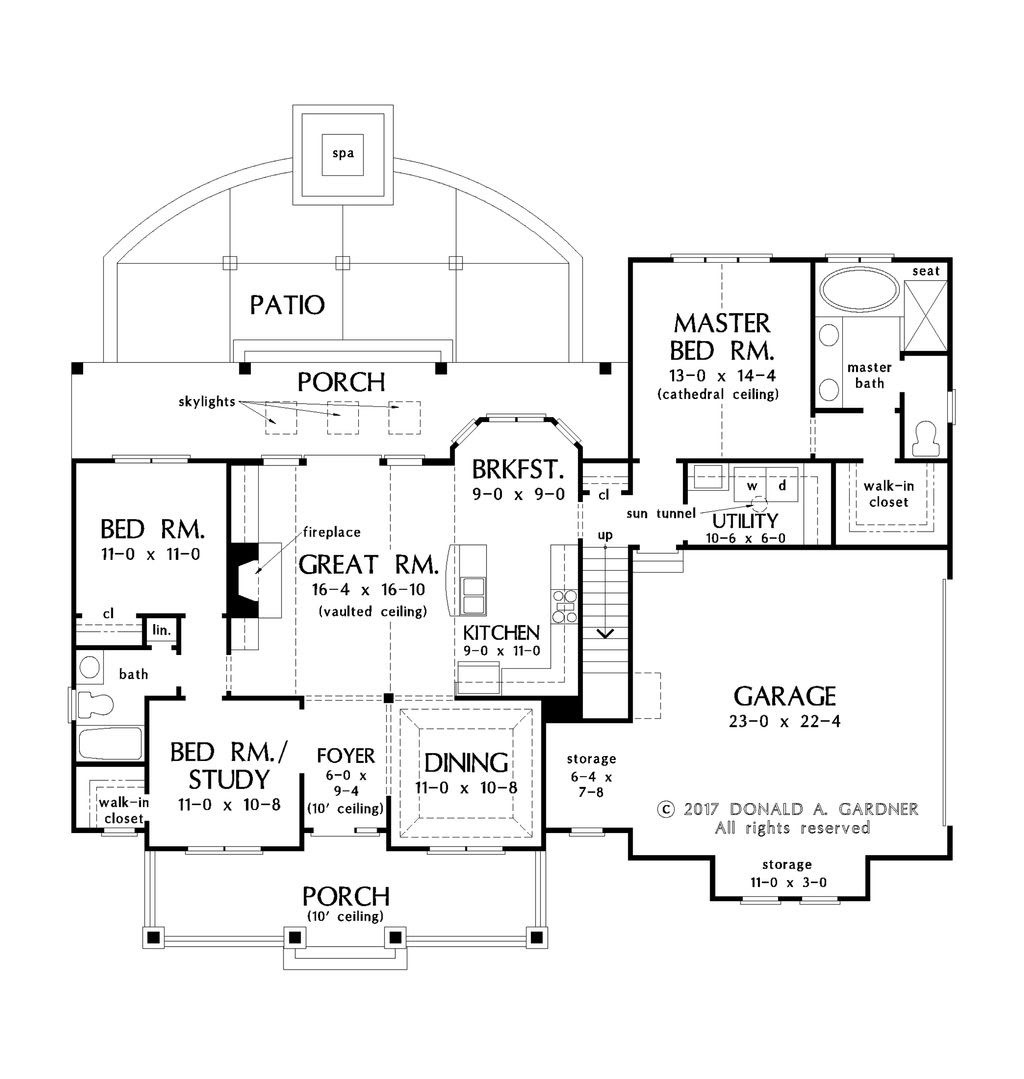 Ideas for traditional Farmhouse Design in villages in India
While most people have changed their mindsets, there are some people who still like to invest in the traditional design of farmhouses in Indian villages. So here we bring you a traditional Indian farmhouse design that makes use of Indian architecture and layout. It has possibly incorporated all traditional farmhouse designs by Indian architects that constantly remind us of the bygone eras.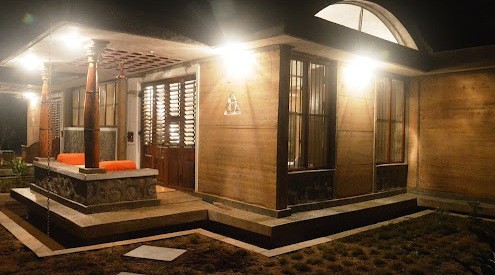 The outdoor area of a small farmhouse design in India has traditional seating areas outside the houses. This can be utilized as an afternoon and evening hangout place when people get a little free time. These farmhouse designs by Indian architects have beautiful seating outside that overlooks the green landscapes. This is commonly called an 'Indian Baithak' along wooden pillars and wooden details. Add cane chairs to it to give it an earthy effect.
As you enter inside, you won't be having a lavish living room because what's the need for it when you are in a traditional Indian environment? Instead, you can have a seating area in one corner with contrasting cushions and a wooden table for tea/coffee. You don't have to incorporate any luxurious feature as it will maintain the traditional charm of the small farmhouse design. With a single bright bulb, you can light the seating corner nicely.
You can use brick interiors and stone flooring in the bathrooms which will take you back to the unconventional traditional design of farmhouses in Indian villages. Equip them with modern sanitary ware and glass demarcations. In these farmhouse designs by Indian architects, provisions are kept for both the old and modern eras and you can also keep an additional bathing space just like old times.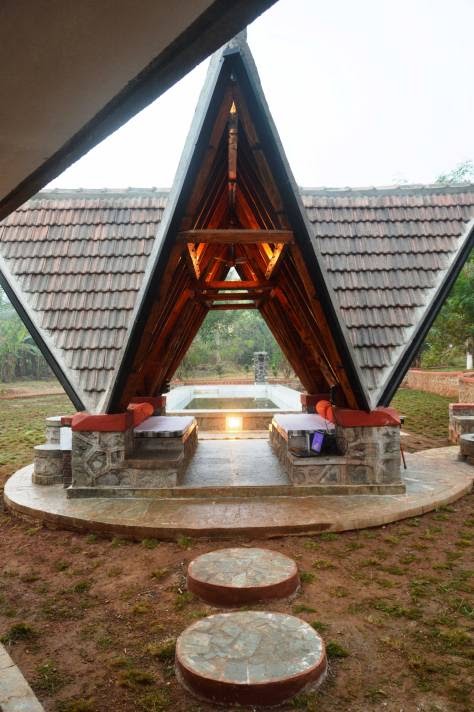 Tradition meets Modernity. This zone has a star-shaped roof designed out of cane to give it an organic and earthy feel of traditional small farmhouse design in India. The inside is designed as baithak on both sides These are further added with soft, bright cushions to have a light chat with friends and family.
Now if the kitchen is concerned, most people in villages prefer to eat food on the floor but you can add a modern touch to your old rustic space of the kitchen. Add coloured wall tiles which will bring brightness and further add cushioned cane bar stools that surround the breakfast counter. Design the kitchen with the same traditional theme but add all modern features to it.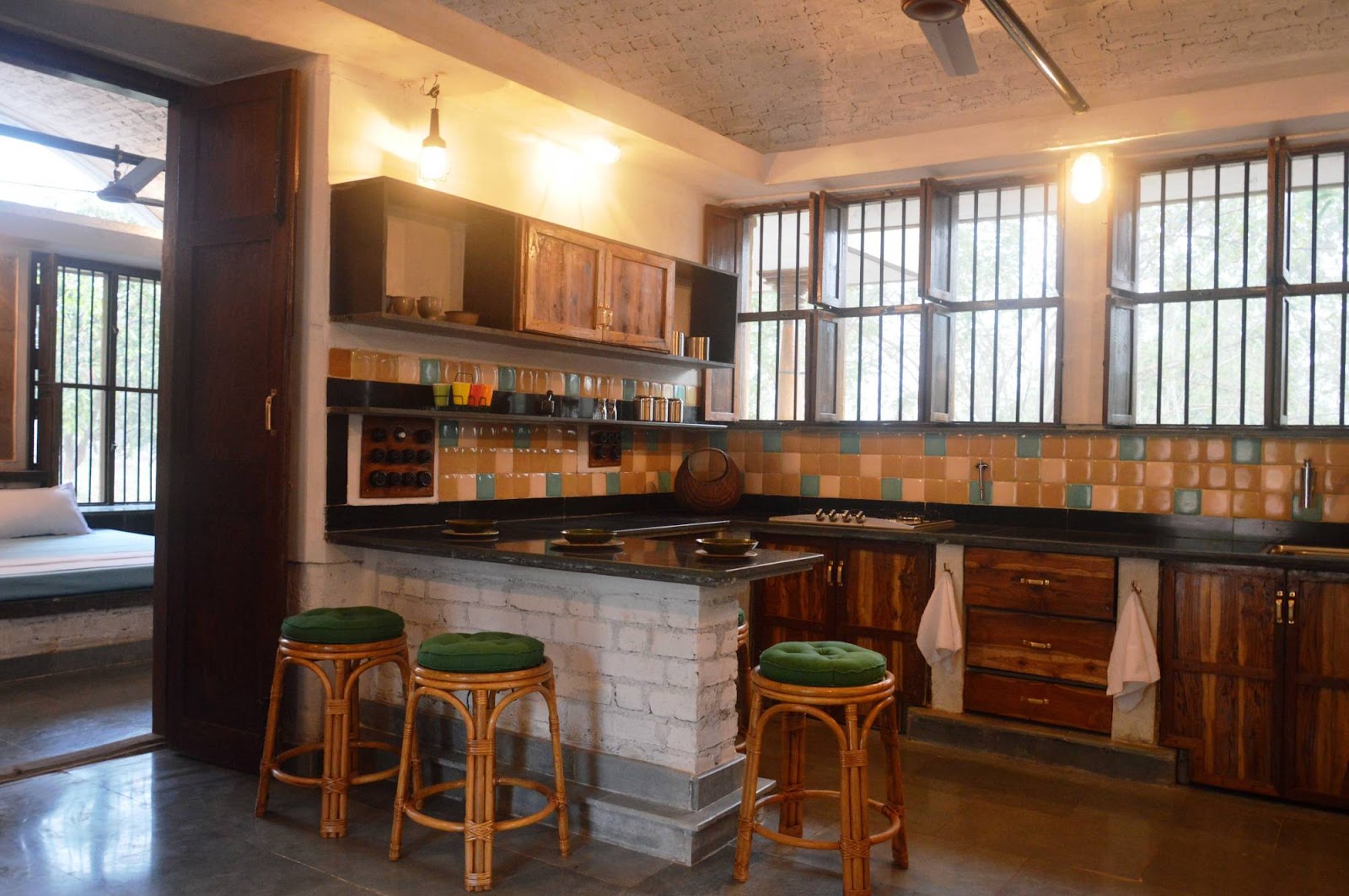 Eco-Friendly Farmhouse Design Ideas
We can all do our bit for the environment by including features in our farmhouse design ideas and making it an eco-friendly house. Anything we can do to reduce carbon emissions is of utmost importance in our world.
Earthships
They have self-sustaining systems and natural sources of energy. They are made of natural and recycled materials and heat up the home naturally.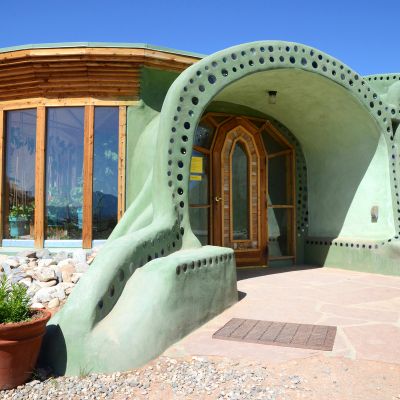 Zero carbon homes are also a good option as they generate all energy from sustainable sources. A large number of homes can be turned into zero-carbon homes by investing in solar panels, insulation and a water pump. If you want to go small scale and low cost, collect rainwater. you can try the rainwater collection, a popular choice found in low-cost farmhouse designs. It will cut down your water bill without having to build a hydroelectric power station.
Green Roof Houses
While one green roof won't save the environment, millions can help big time. It is not a terribly difficult eco feature to add after all.
Another way to reduce the use of traditional energy for heating and cooling is to install heat pumps in your farmhouse design. You will save a bundle on heating and cooling costs annually. Also, it will be amazing to see how cool your home will be despite summer soaring temperatures
Here's how a heat pump works: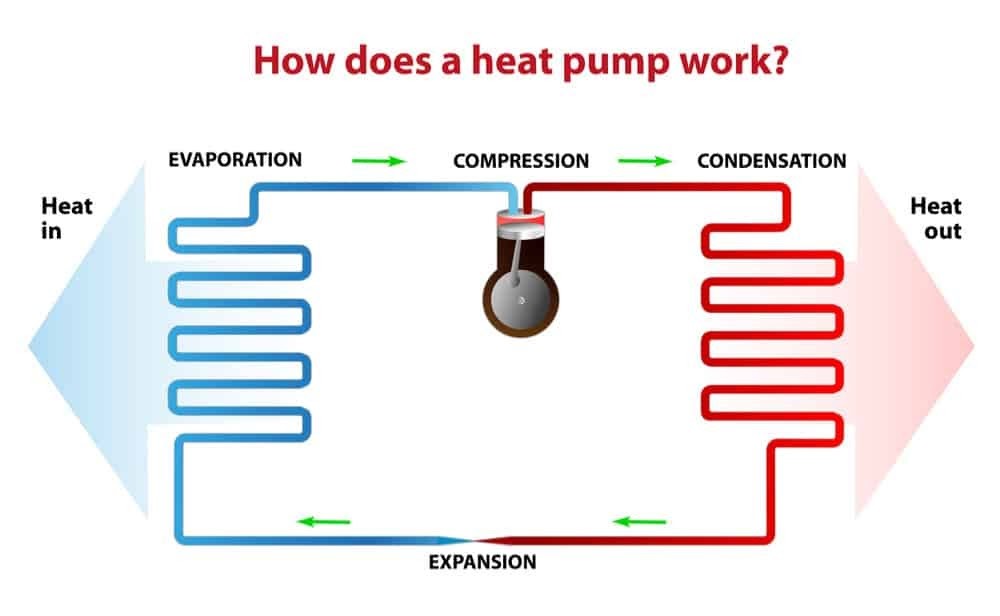 Looking for a farmhouse design idea Try the professionals at NoBroker. Our home services team has professionals that are all 5-star rated and come with the best experience in the industry. If you still have queries, head to NoBroker Forum to get the answers to your questions. If any other assistance is required, drop a comment below and our team at NoBroker will get back to you shortly.
FAQ's
Q1. What are the elements of a modern farmhouse design?
Ans. Common elements of modern farmhouse design are reclaimed wood, comfortable furniture, wrought iron accents, vintage accessories, pine furniture and architectural salvage. 
Q2. What is a typical farmhouse design kitchen?
Ans. A farmhouse design kitchen focuses on natural materials, large cooking spaces and unpretentious designs. Cooking appliances and storage are very important for a simple farmhouse design. 
Q3. What are the main considerations when building a bamboo farmhouse design?
Ans. It is important to avoid direct contact with the ground. Except for the roofs, keep it out of the rain. Provide adequate drainage around the area to prevent it from drying. Also, provide a lot of ventilation around your farmhouse. Keep the house clean and dust-free. 
Q4. What type of farmhouse design is the cheapest?
Ans. Small farmhouse design is the cheapest as generally these houses are defined as square footage between 100 and 500 square feet. 
Q5. What is a simple farmhouse design style?
Ans. It prioritizes practicality, simplicity and rustic charm. Along with rural architecture, it also embraces modern comforts.