After a hard day at work, the bedroom is the room in any residence that will make you feel the most relaxed and at ease. These days, it's standard to have a king-sized bed in your room and additional conveniences. Various materials, such as wood, iron, and stainless steel, are available to design a double bed. With beds with built-in storage, you don't need to buy additional cabinets to store your linens, making remodelling your bedroom much more convenient. Check out these gorgeous king-sized bed designs for some inspiration on how to personalise your space!
What Is a King Size Bed?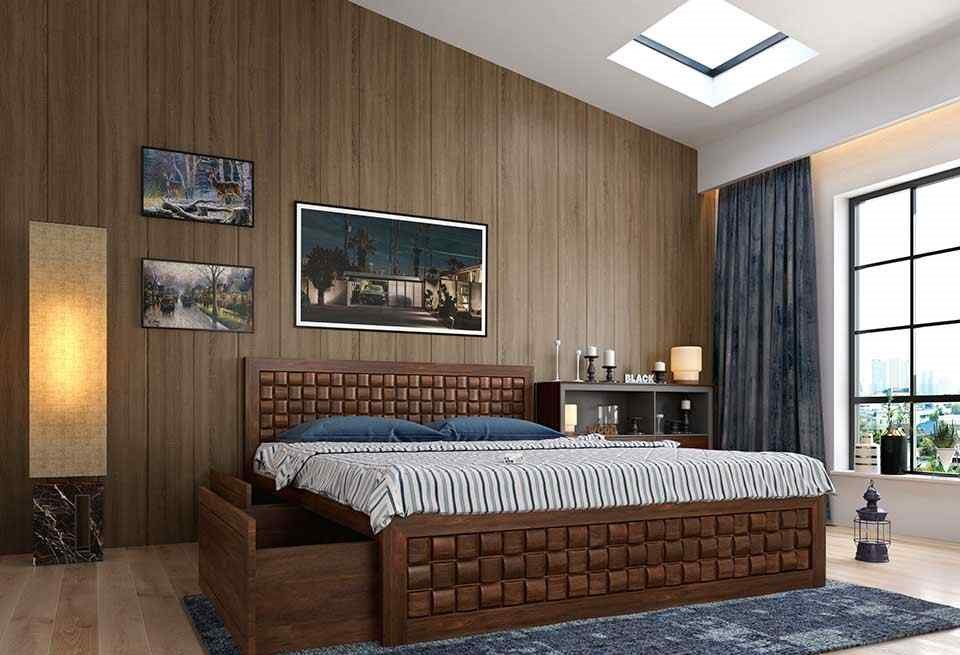 A king bed is an expansive mattress style that can comfortably fit at least two persons and even has space left over for young kids or a medium-sized pooch in addition to the main sleeping area. A king-size mattress is the widest and thickest among other standard-sized mattresses, making it ideal for those who prefer to sleep in more space.
Four Things to Consider When Purchasing a King Bed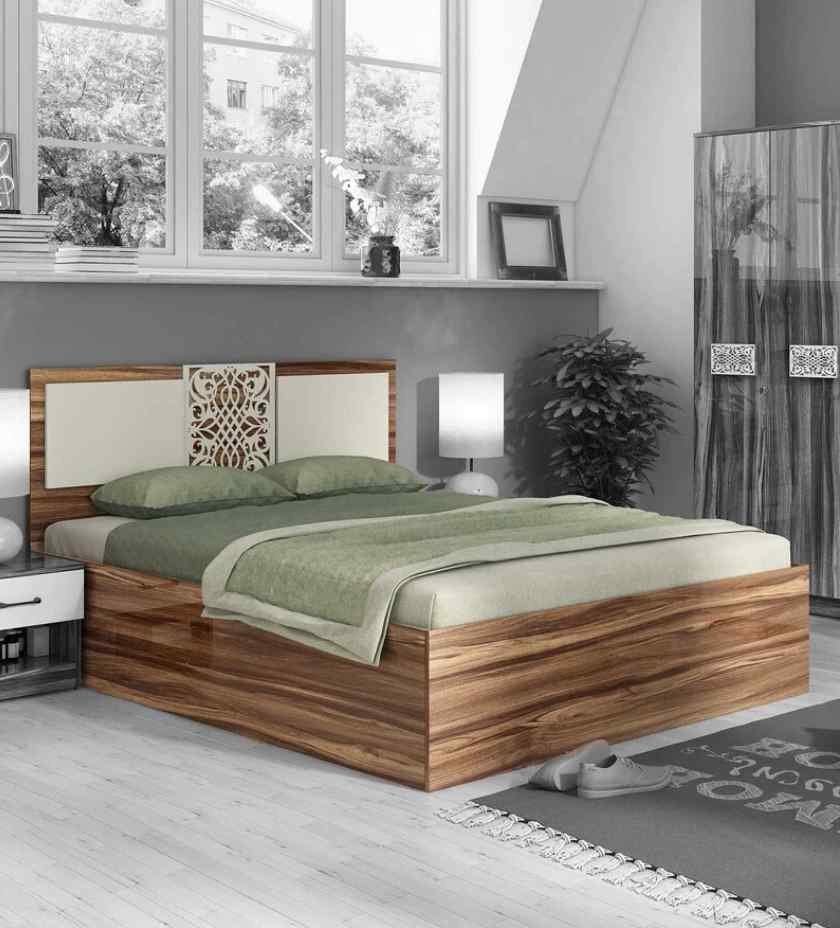 Accessibility: If your bedroom is at least 12'10" x 9'10", you should consider a king-size bed. Having a king-sized bed in a small room can make it challenging to get around the rest of the furniture, so designers recommend leaving at least 30 inches of clearance around the bed. You can fill out your master bedroom by using a king-sized bed as the focal point.
Read: Wow, Your Guests with These Trending Front Door Designs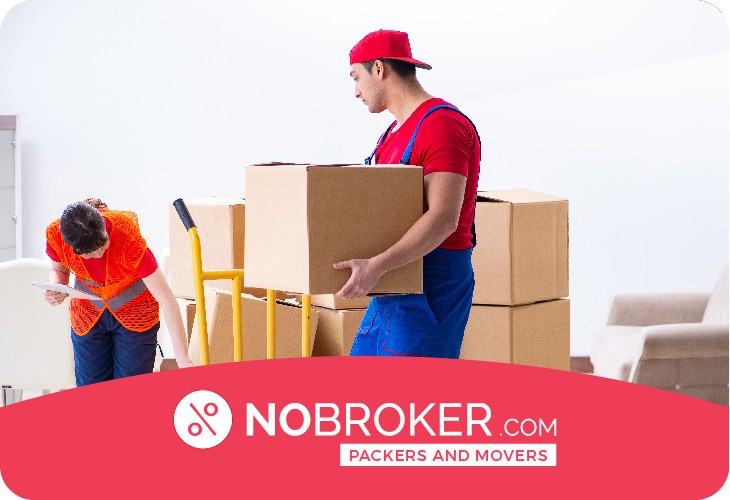 Book Best Packers & Movers with Best Price, Free Cancellation, Dedicated Move Manager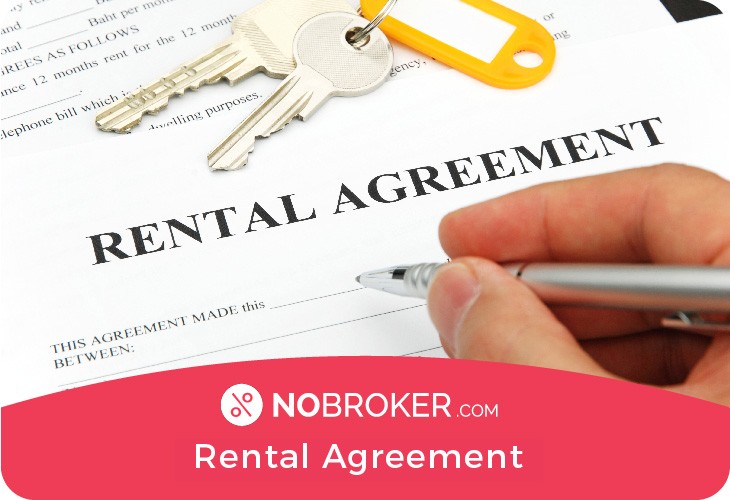 Get Rental Agreement With Doorstep Delivery, Super Quick & Easy
This is third
This is third
This is fourth
This is fourth
This is fifth
This is fifth
This is six
This is six
This is seven
This is seven
This is eight
This is eight
Occupants: A king-sized mattress is an excellent choice for couples who have to share a bed. You may want to consider a smaller size, such as a queen-sized bed if you don't plan on sharing your bed with anyone else.
Sleeping style: The amount of space needed for a good night's sleep varies from person to person. People over six feet two inches in height and those who like to move around while they sleep should opt for a king-sized bed (or one that is at least that size). To accommodate people with larger frames or prefer more room to stretch out while they sleep, consider getting a California king-size bed instead of the standard king-size.
The Frame: Some king-sized bed frames are three to five inches wider than the mattress to provide adequate support. Many bed frames, take up more space or add more visual weight than other types of bed frames. You might consider purchasing a rail frame, a slim metal frame, or a minimal wood floor joist frame for your queen mattress if you have limited space. These frames are typically closer to the size of the mattress than other options.
Read: Everything You Need To Know About Quartz Countertops In Kitchens
Different types of king-sized bed frames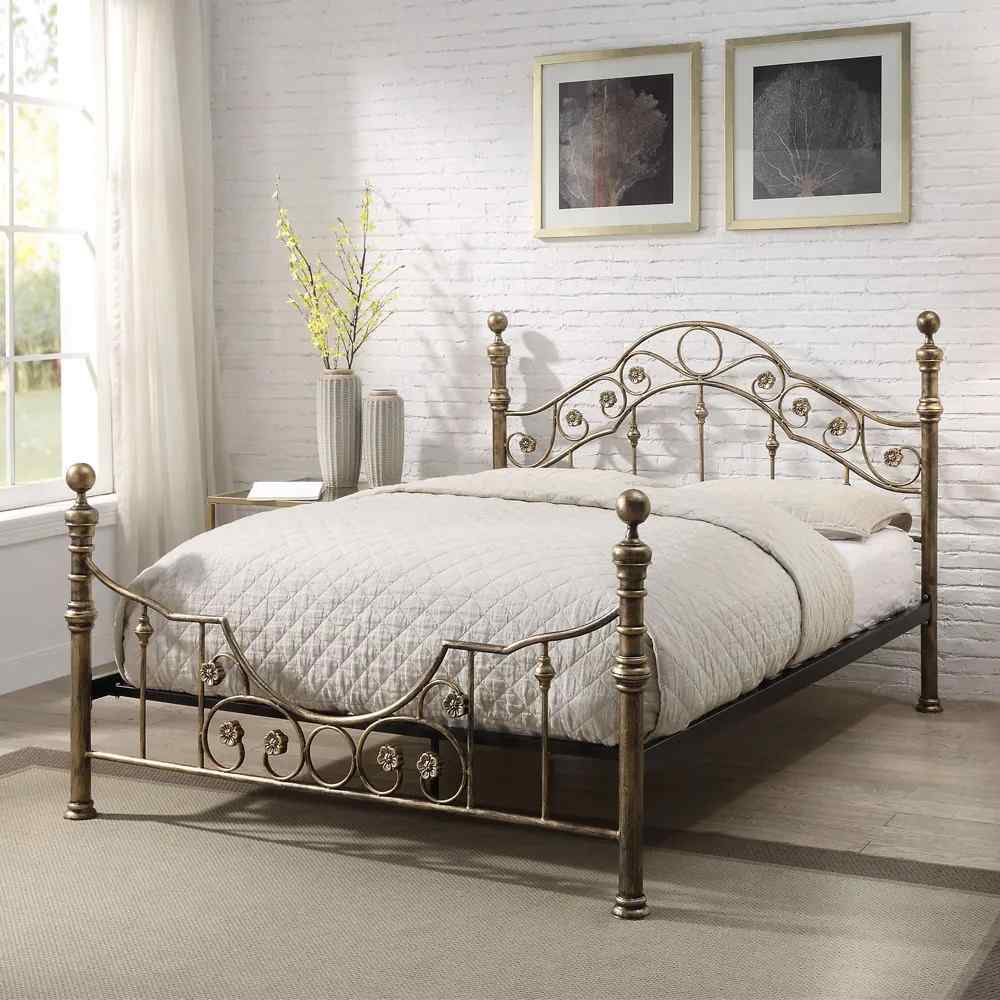 King-sized bed frames can be made of solid wood, pinewood, or engineered wood, depending on your personal preference and your budget:
Typically, a mattress can rest on a platform bed frame without a box spring or foundation support system. Mattresses can be used because they are lower to the ground.
Wooden slats that run the bed frame length provide additional support for beds made with a wood frame and slats.
Bed frames made of metal Reliable and long-lasting, metal bed frames can withstand the additional weight and will last for years to come.
Headboard, base, and dual-side panels form a four-wall frame on a panel bed. With a box spring and a heavy mattress, panel beds are renowned for their stability.
Trending Designs for King-Size Beds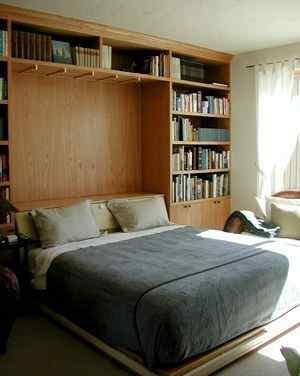 The next step is picking out a style to go with your king-sized bed. We've compiled a list of some of the most unusual and popular king bed designs, including canopy beds and storage beds.
1. A wooden frame king-size bed with a waterbed mattress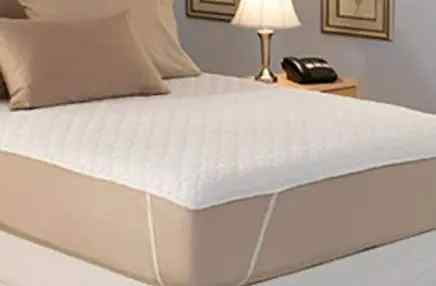 A waterbed, unlike memory foam or springs, is filled with water, as the name suggests. King size bed designs in wood with waterbeds aren't the most popular type of mattress. But they have several advantages, including relieving sore muscles. The water's temperature can be adjusted to achieve the desired therapeutic effect and provide relief for aching joints.
Read: Best Courtyard House Plans and Designs Of 2022
2. Bookcase-style king-size bed frame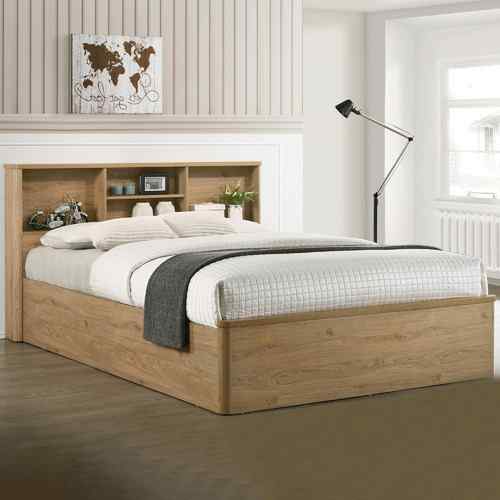 Designing a bookcase bed is ideal for anyone who enjoys reading before going to sleep. The headboards of these beds feature built-in bookshelves, making it easy to find the books you've been looking for.
3. A Murphy King Size Bed
Murphy beds, also known as pull-down beds or wall beds, are ideal for maximising their living space while still having enough room to sleep. For a Murphy bed to fold up and be stored against the wall, it has a hinge on one end. You can maximise your living space by purchasing a bed with built-in shelving on the side. Studios and small apartments are ideal.
4. King Size Bed with a Four-Poster Posture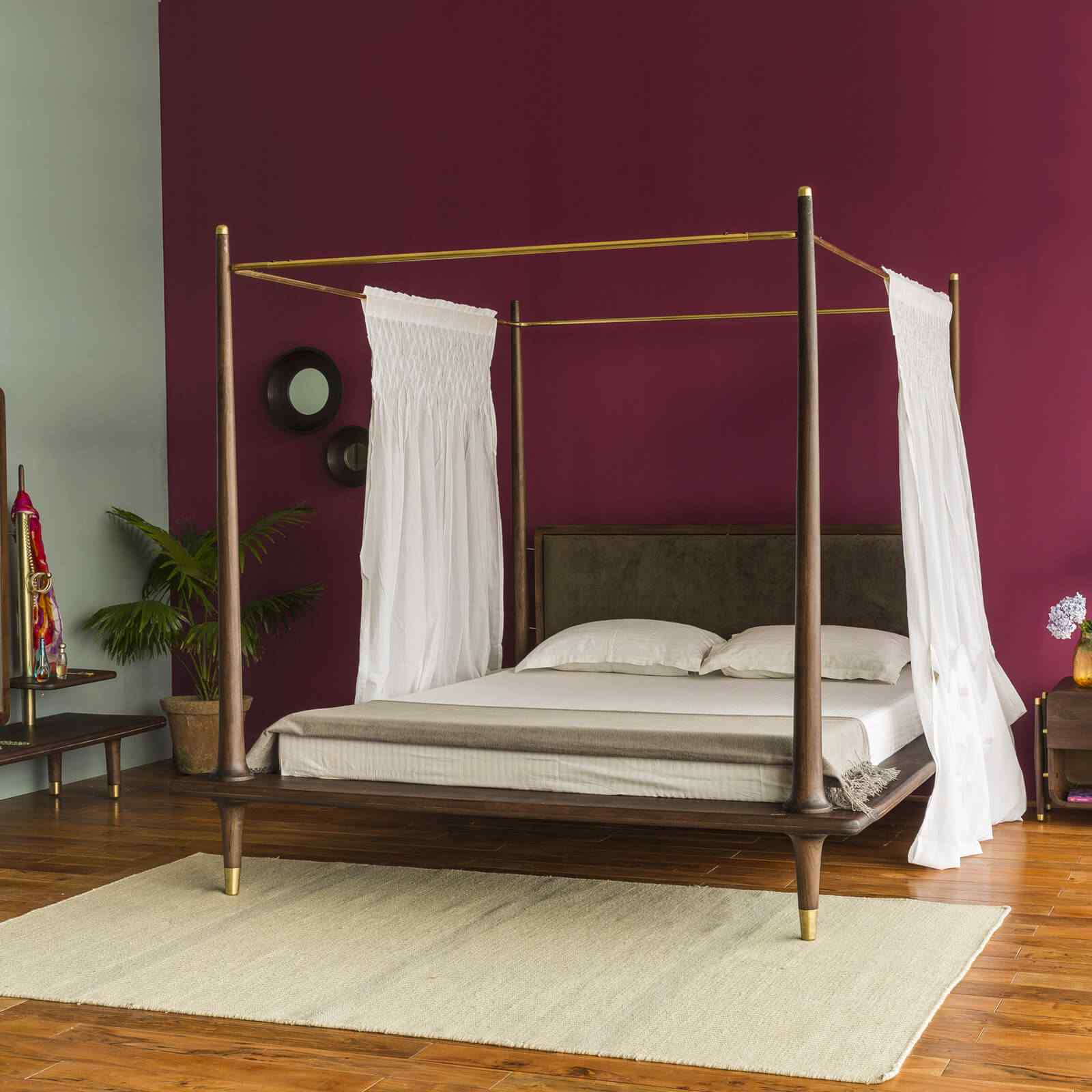 Posts rising from each corner of a four-poster bed are well-known characteristics of the style. Adding this type of bed to a large bedroom is a popular choice. If you're looking for something that's both rustic and regal, these posts are for you.
5. A low-poster bed.
A low poster bed is constructed with posts that extend upward from each of the four corners of the bed, much like a four-poster bed. The posts' height is what sets this bed apart from the rest. Posters on this poster bed style are much shorter, only reaching a size of a few inches.
Read: Top Round Stairs Designs For Indian Homes
6. A King Size bed with a pencil post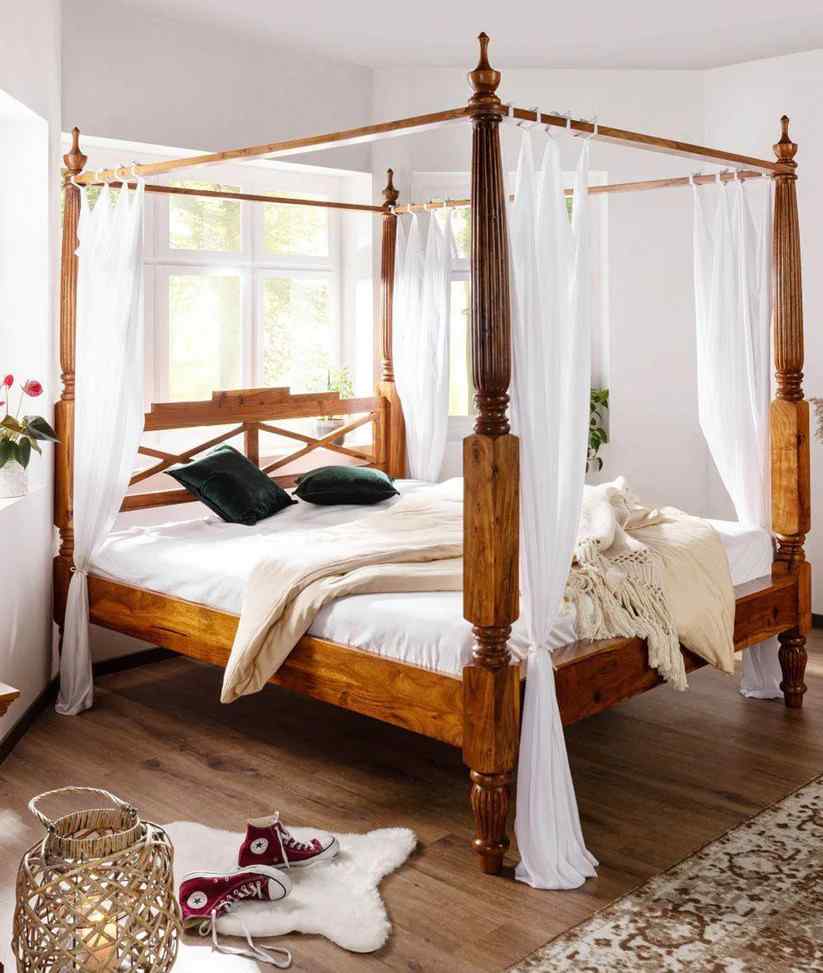 King size bed designs in wood can be further elevated with the addition of a statement designer element. For example, this poster bed has four posts at each corner, like the other poster beds above. On the other hand, the posts were significantly thinner and were extremely popular in the 18th century.
7. A half-poster King Size bed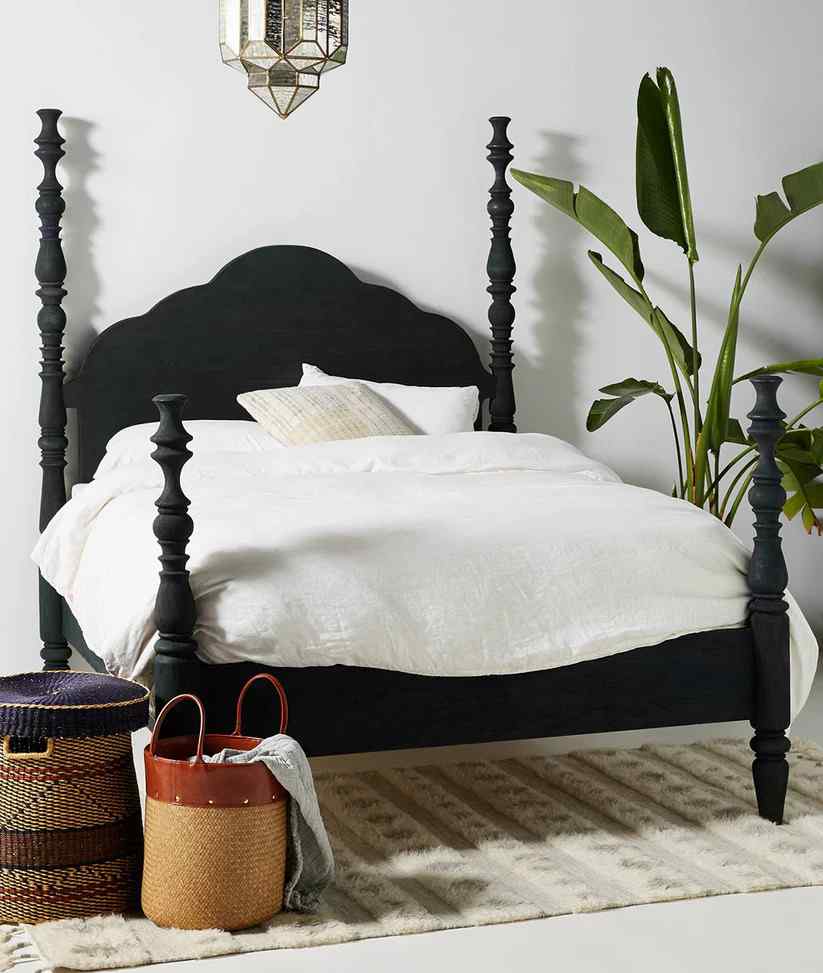 The half-poster bed is the final poster bed in the family. The poster size sets this type of poster bed apart from the rest. A low poster bed has posters at its foot that are even shorter, while a regular-sized poster bed has more giant signs at its apex.
8. A Round King Size Bed
The shape of a round bed is a circle. This bed's dimensions are comparable to a standard square king-sized mattress. In a TV room, theatre room, or near large windows, this bed type is ideal for lounging.
9. The King's Private Lounge, Divan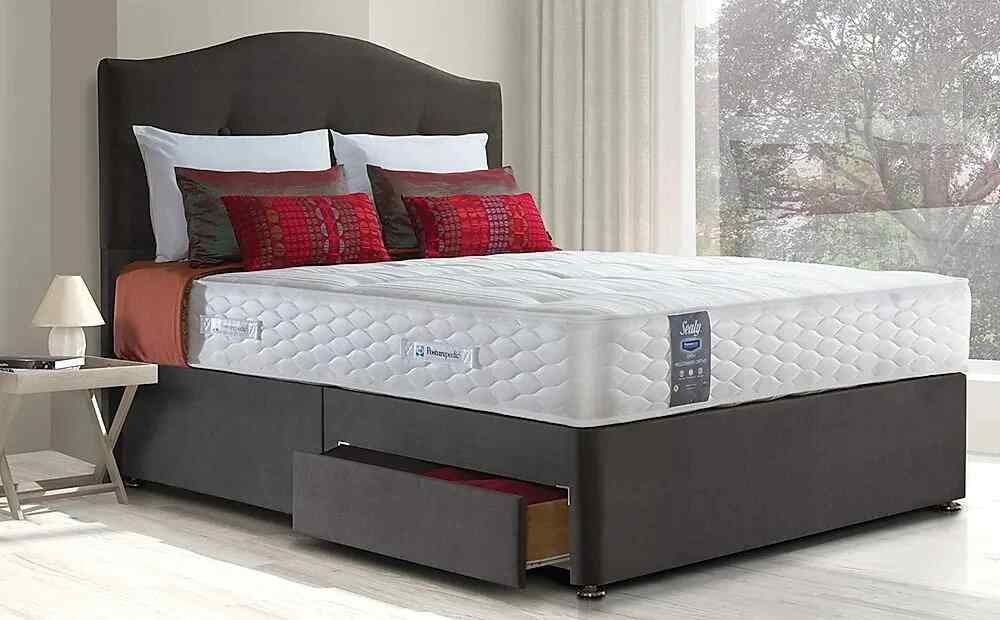 The divan bed base is made up of a wooden frame encased in fabric, making itunique. Extra storage can be found in the form of a headboard and drawers in the base. It also comes with a mattress meant to work with the core for your convenience. For those who want to buy a mattress and a bed in one, this bed is ideal.
10. Ottoman King Size Bed
The mattress of an ottoman bed can be raised to reveal additional storage space by means of gas-lifting hydraulics built beneath the bed. This type of bed is ideal for those who want to declutter their home and add extra storage without compromising comfort.
11. King Size Beds with traditional canopies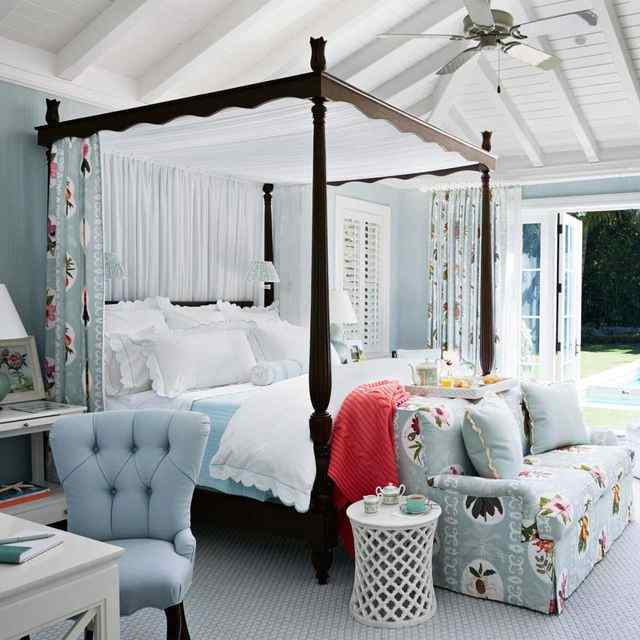 Posters rise from the corners of a traditional canopy bed, just like they do on poster beds. The poster connects to form a frame around the bed, making this a unique design. The posters of a traditional canopy bed are usually made of wood and are very thick. When draped with fabric, this creates a warm and inviting atmosphere.
12. Modern Canopy King Size Beds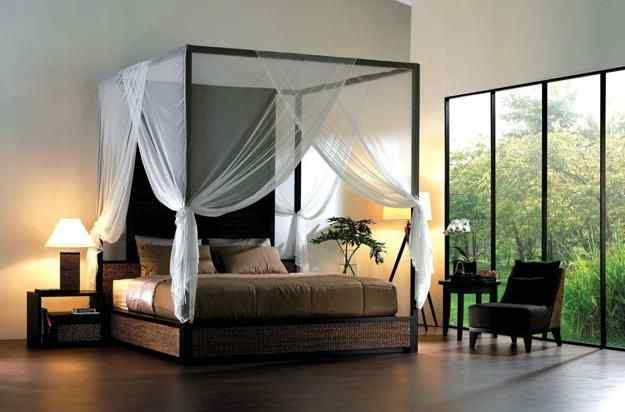 A canopy bed with a modern twist is known as a contemporary canopy bed. It comes in various colours and materials to suit your taste. The design of this bed is versatile enough to fit in most bedrooms and even the tiniest of spaces.
13. Half Tester King Size Bed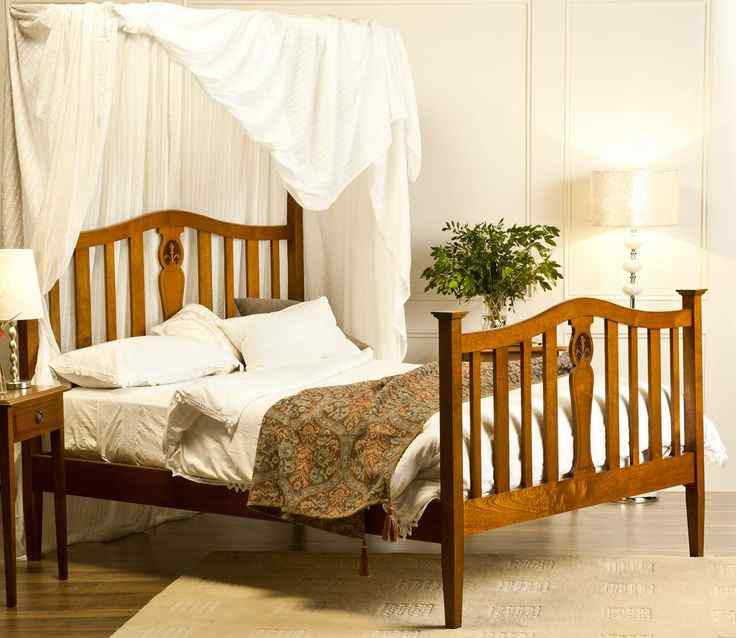 Although they look like poster beds, half testers have a lower footboard and only have posters extending from the headboard's four corners. This bed type was popular in the late 1700s and can still be found in older homes.
14. King Size Bed with Panels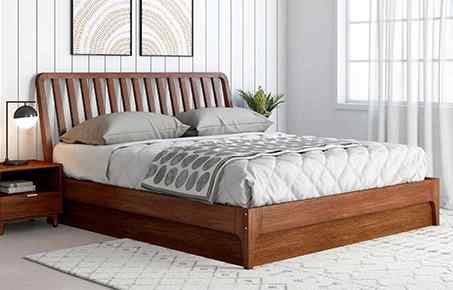 Rails run the length of a panel bed, from the footboard to the headboard. This type of bed supports a mattress foundation and a mattress. Your mattress and framework will last longer if the base of your bed is made of wooden panels.
15. Enignum King Size Bed
The extraordinary quality of this bed can be attributed to the design that is featured on the bed's head. To create an intimate and enchanting design, thin pieces of wood are arched over the bed, and a silk curtain is typically hung over the arches themselves.
16. A King Size magnetic floating bed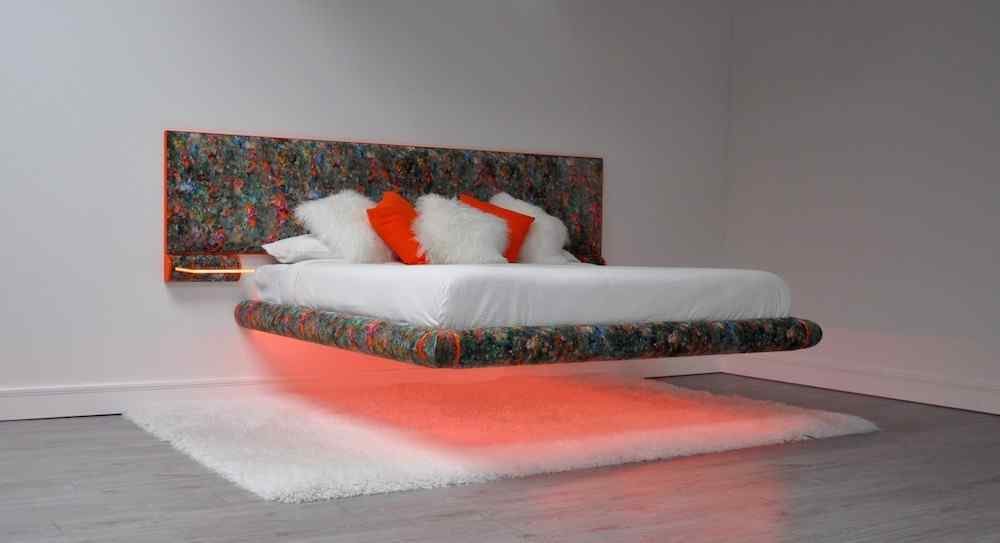 We've included a magnetic-floating bed on our list of unusual bed designs. Permanent magnetic materials are used to construct this type of bed, raised above the ground through two opposing magnets. This is a more upscale model of bed, so expect to pay a premium for it.
17. The Giant Sonic Bed
Thanks to a built-in audio system in the sonic bed's speakers, you can listen to music while you sleep. At three feet high, the bed resembles a large wooden tank. There are built-in speakers in the wooden walls surrounding the mattress, making it feel like you're in an enclosed space. If you enjoy listening to podcasts or classical music while you sleep, this bed may be just the thing for you.
18. Luxurious Upholstered King Size Bed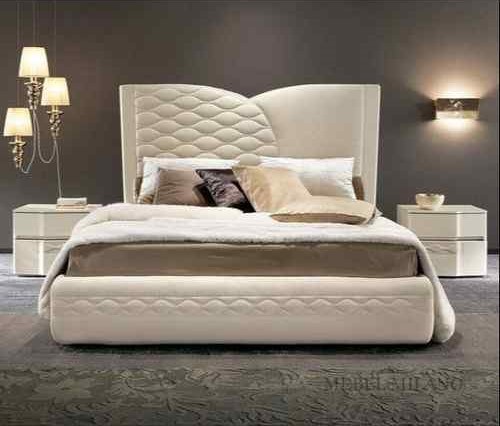 Brogues, silks, and faux leather are all common materials for the frames of upholstered beds. These beds use padding underneath their upholstery to create a softer and more comfortable headboard. It's ideal for those who prefer to work or read in bed.
19. The Illuminated King Size bed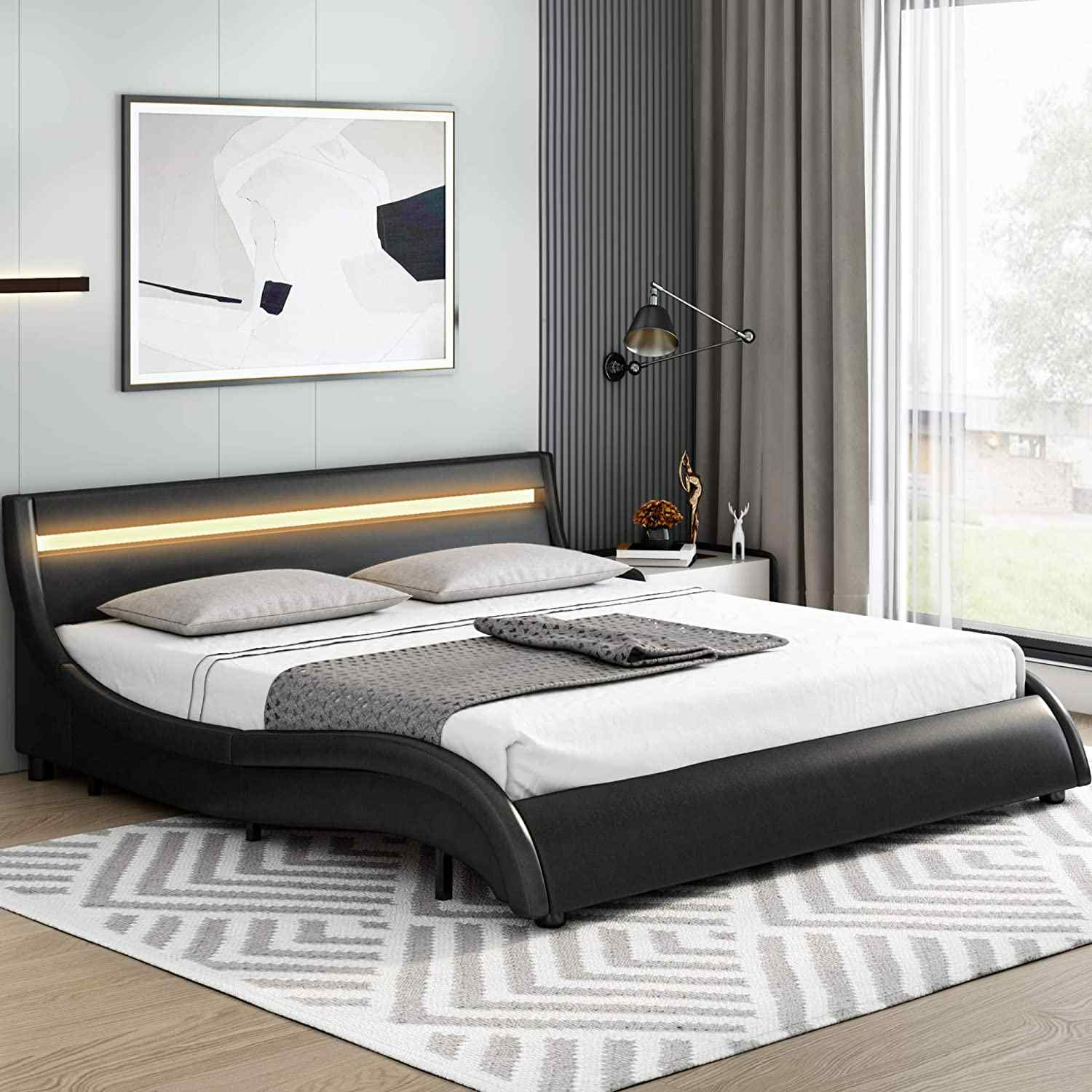 Any bed with a light-up headboard is referred to as a lighted bed. These beds are ideal for those who enjoy reading in bed or prefer a dimmer lighting environment while snoozing.
20. The Open-Frame Bed
An open-frame bed has a metal frame and is considered a minimalist design. Many different shapes and sizes are available for these open rectangular frames. In modern homes, they look fantastic, and they'll add some flair to any bedroom.
21. Old-Timey Wooden Rustic King Size Bed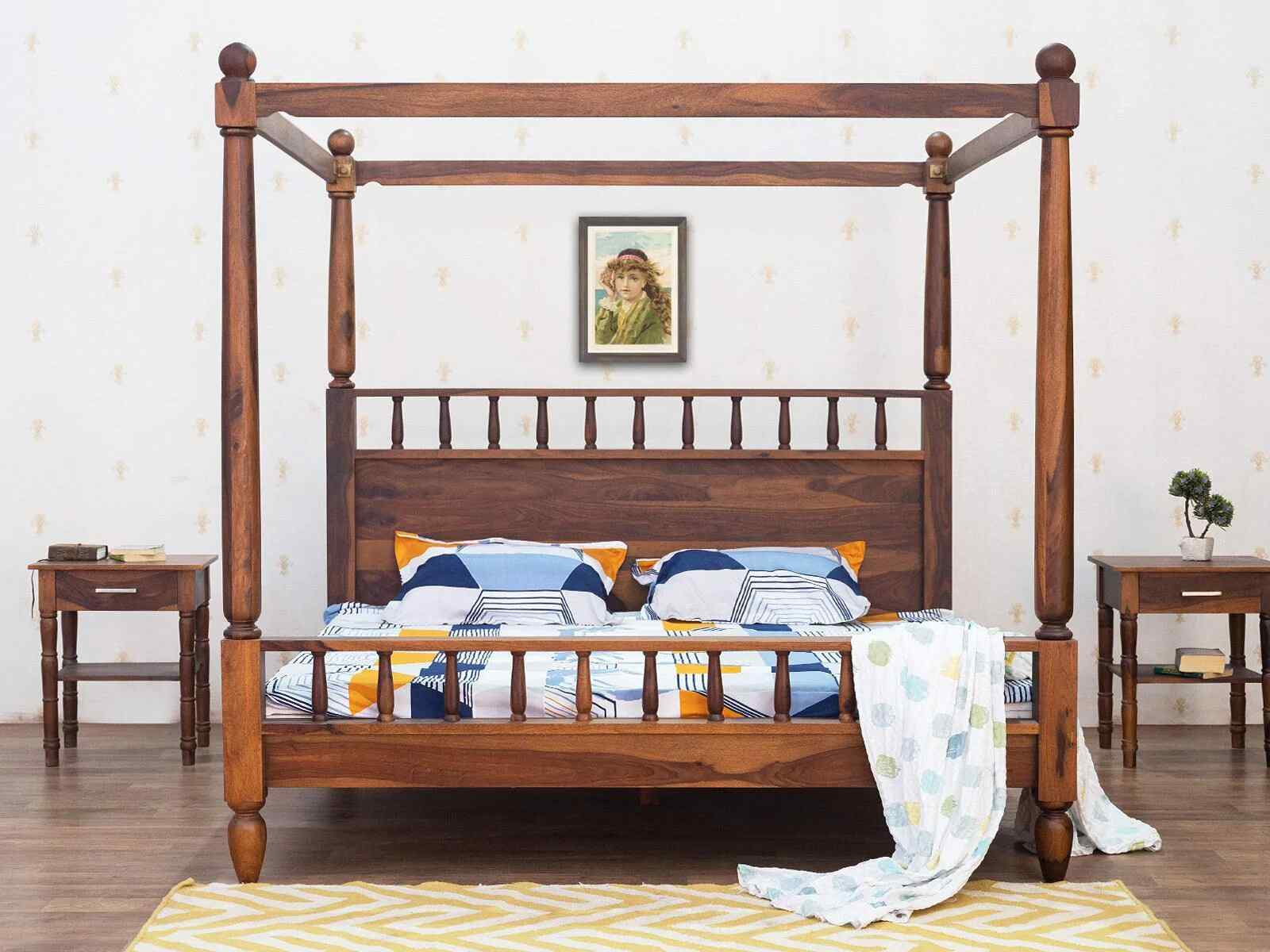 Rustic beds are sought after by many because of their rough, grown old, and natural appearance. Cabins and older homes are great places to put this kind of bed.
22. Industrial King Size Bed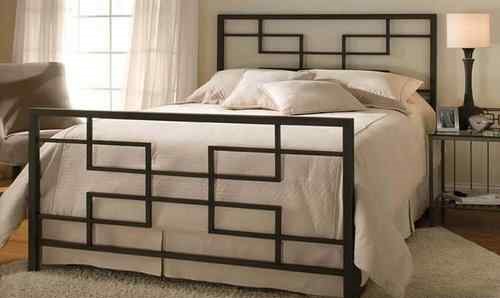 There is a wrought iron structure to industrial beds, and they have a more retro vibe to them. They're eye-catching pieces that look great in modern settings. Find an industrial bed made of wood if you're after a bed that looks and feels like a log cabin.
23. A cottage-style King Size bed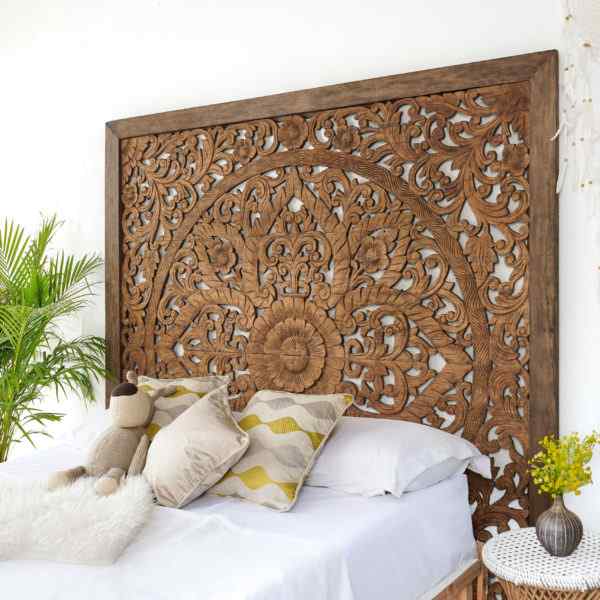 An old bed style with a unique headboard is known as a cottage bed. Carved or painted headboards are standard features of the bed. In a farmhouse, country, or beach-themed home, they look fantastic.
24. The Classic French bed
French beds are renowned for their elegance and timelessness. The headboards on these beds are typically very ornately upholstered. They're perfect for master suites, but they can liven up any space.
25. The Woven King Size Bed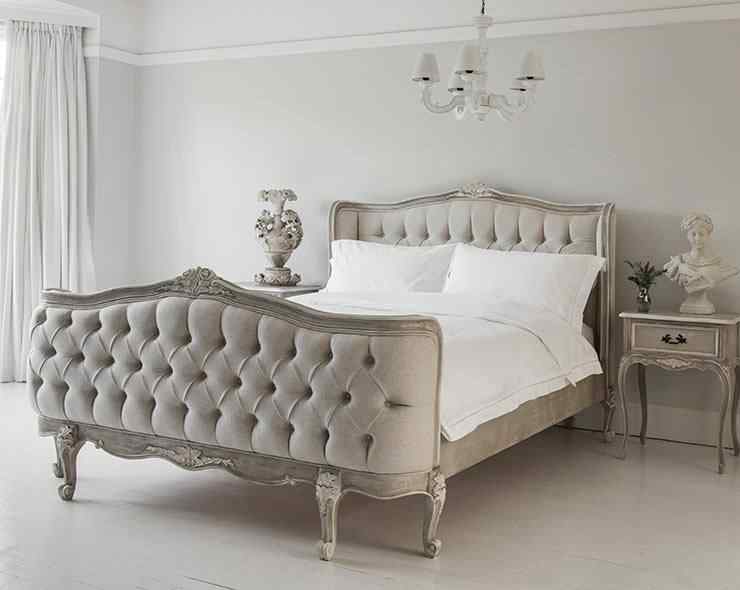 Beds made of woven material (also known as rattan or wicker) exude a relaxed elegance. These beds have a unique bed frame made from woven wood—an excellent choice for rustic, country, or beach-themed homes.
26. A King Size Bed in the Style of Scandinavia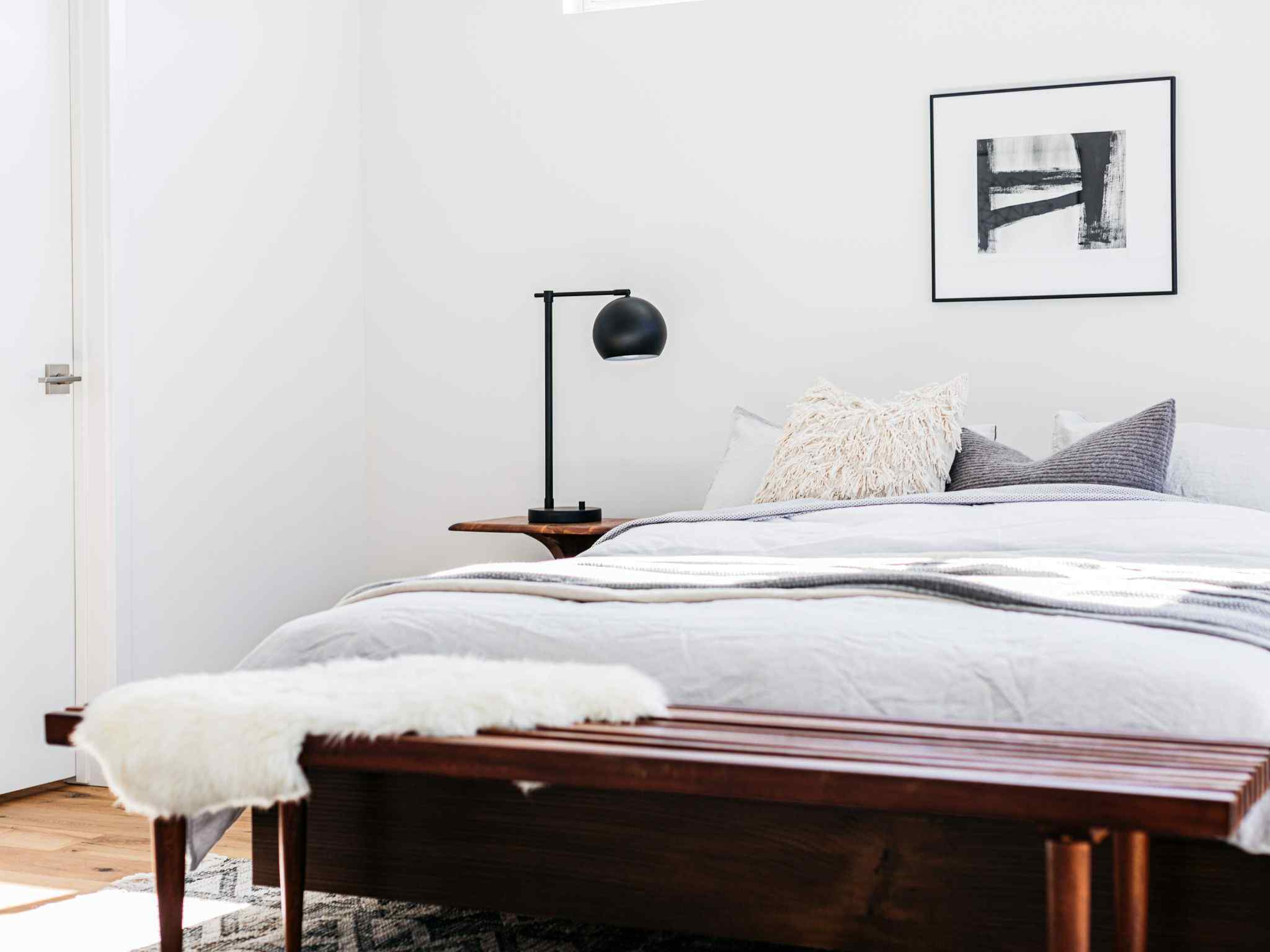 The simple, clean lines of these Scandinavia/Nordic-inspired beds are perfect for modern homes. Most of these beds have clean, solid wood headboards.
Beautiful bedroom king-size bed designs are sure to follow in the wake of this year's impressive crop of bedroom trends. Please make an appointment with our design experts at No broker today to get started with the best bedroom interior designers in the business!

FAQ's
Q-1 Is it possible to fit a king-size bed in a small room?
A-1 With a king-size bed, you can make the most of a small space and feel in control of it. Make the most of your vertical space by using wall-mounted storage and lighting instead of cluttering up your floor space.
Q-2 King or queen, which one is more significant?
A-2 The queen mattress dimensions are 60 inches wide by 80 inches long. There are six feet and four inches of space between the two sides of the mattress, which is the size of a king.
Q-3 Walking around a bed requires how much space?
A-3 Ensure that at least 30 inches of clearance around each side and at each end of the bed. A minimum of 36 inches should be left around each side and at the foot of the bed.
Q-4 Are king-sized mattresses safe if they are bent?
A-4 The majority of king-sized mattresses have a hinge installed in the centre for this very reason so that they can be turned without suffering any damage. Tie the folded mattress shut and use one or two ropes as handles to lift the stairwell.
Q-5 ​​What is the meaning of a king-sized flex-top bed?
A-5 Motorised adjustable bed frames are included in a split top king or flex top king mattress package. Allows you to adjust the mattress's inclination on the upper left or right side. Air chambers adjust the mattresses' firmness, allowing each side to rise independently.