The ceiling paint design of your home is crucial, yet it is sometimes disregarded when it comes to interior design and décor. The house ceiling paint design of most typical apartment buildings is quite plain, and in some cases, there is nothing but a fan to adorn them. It's a blessing in disguise to be able to play around with colour and add an intriguing touch to a room's fifth wall in this way. If you're looking for a quick and easy way to improve the atmosphere of your home's interiors, ceiling paint design ideas are a great place to start.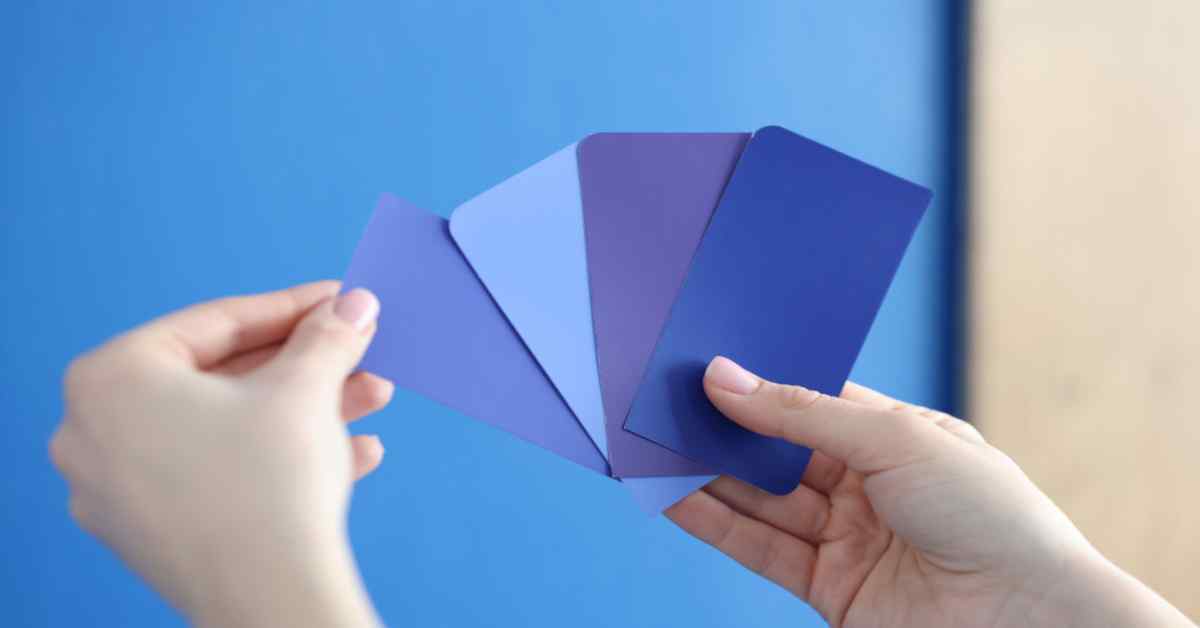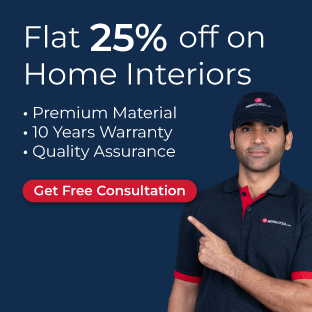 Top Finishes for a Stunning Ceiling
When it comes to selecting the best finish for your ceiling, there are a few options to consider. The most popular finishes include paint, wallpaper, and tiles. Each option has its own unique set of benefits and drawbacks.
Read: Sunken Living Room Design: Change Your Living Room Now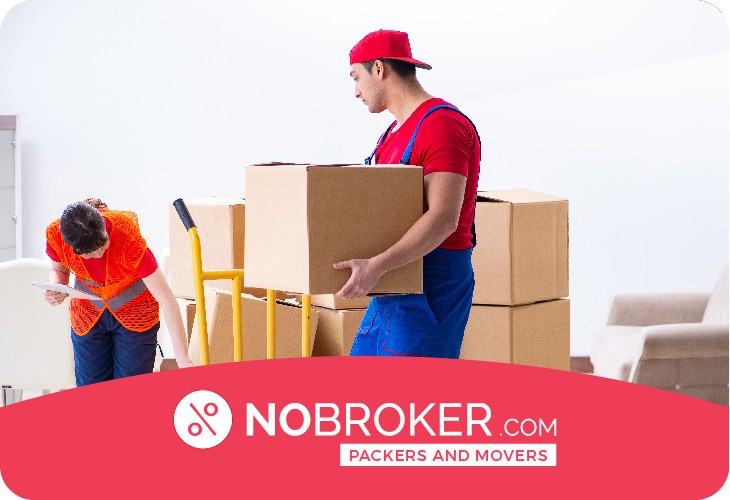 Book Best Packers & Movers with Best Price, Free Cancellation, Dedicated Move Manager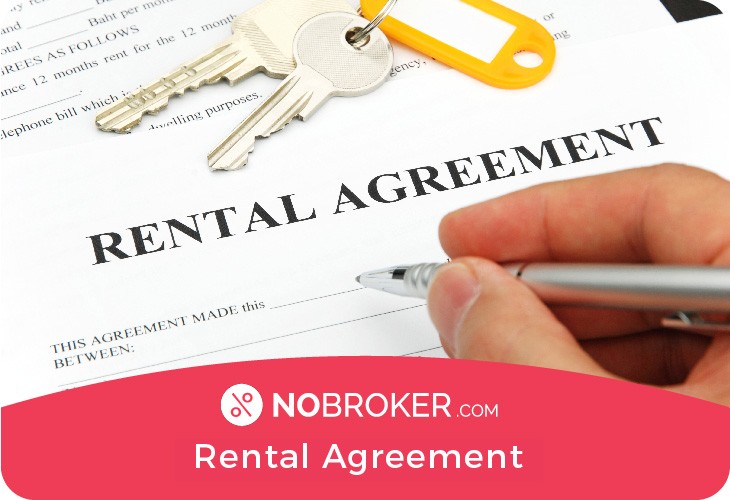 Get Rental Agreement With Doorstep Delivery, Super Quick & Easy
This is third
This is third
This is fourth
This is fourth
This is fifth
This is fifth
This is six
This is six
This is seven
This is seven
This is eight
This is eight
Paint is the most budget-friendly option and offers a wide range of colors and finishes. You can choose from glossy, matte, or even textured finishes. One of the downsides is that paint can chip or peel over time, and it may need to be reapplied every few years.
Wallpaper is another popular option, and it can add a unique and stylish touch to your ceiling. The downside is that it can be difficult to install, and it's not as durable as paint or tiles.
Tiles are a great option for bathrooms, kitchens, and other high-moisture areas. They're waterproof and easy to clean, but they can be expensive.
Picking the perfect ceiling colour: Expert tips
When it comes to selecting a color for your ceiling, there are a few things to keep in mind. The first thing to consider is the size of your room. Darker colors can make a room feel smaller, while lighter colors can make it feel larger.
Another thing to consider is the color of your walls. If you have light-colored walls, a darker ceiling can add depth and dimension to the room. If you have darker walls, a lighter ceiling can help balance out the space.
Lastly, consider the overall style of the room. If you have a modern, minimalist space, a bold, bright ceiling can add a playful touch. If you have a more traditional space, a neutral color can add a touch of elegance.
A few examples of a great finish for ceiling are:
A metallic finish for a modern and sleek look
A matte finish for a softer and more inviting atmosphere
A textured finish for a touch of rustic charm
In terms of colour, some good options are:
A white ceiling gives the illusion of a higher ceiling
A pale blue ceiling creates a serene and relaxing atmosphere
A deep navy ceiling adds a touch of luxury and drama.
No matter what finish or colour you choose, be sure to keep in mind the overall design of your space and choose something that will complement your style and enhance the ambience of your room.
Read: Fun Bunk Bed Design Ideas that People of All Ages will Love
A well-executed wall ceiling paint design may enhance your area's look without putting a strain on your wallet. Here are a few modern ceiling paint design ideas:
Get Your Home Design with NoBroker Interiors
Get Flat 12% Discount on the Quoted Value ( woodwork and services )
Best Handpicked Home Interior Designers
Transparency in Home Interior Price, Material & Timeline
Multiple Quality Audits
Price Match Guarantee
Book free design consultation today!
1. Pattern-Painted Ceilings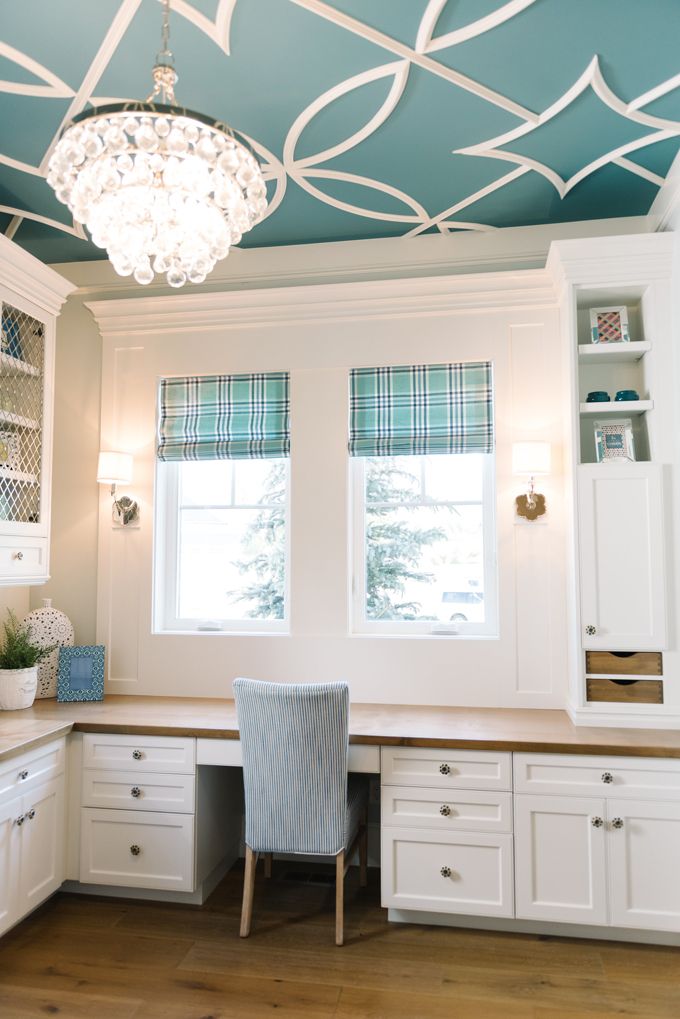 If done correctly, false ceiling paint design with patterns, geometry, or even splatter paint may command admiration and wonder. If you're looking to breathe new life into an area or want to inject some drama into the mix, we believe this is one of the most straightforward methods. In addition, the use of ceiling texture paint designs, pattern-painted ceilings, and LED lighting may give the room's overall appearance a sophisticated and enticing edge.
2. Ceilings with Extravagant Design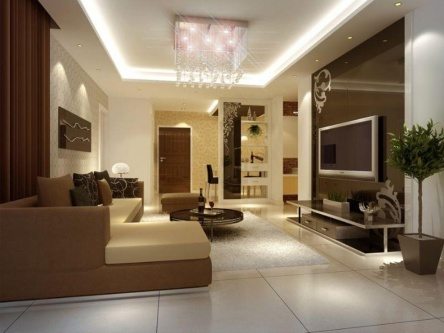 Your room will have a lively and inviting personality no matter what kind of wooden ceiling wall paint design you have or what kind of light pastel colour scheme you choose. It all depends on how well your ceiling paint blends with the other elements of your room.
3. High-Spirited, Bright Tray Ceilings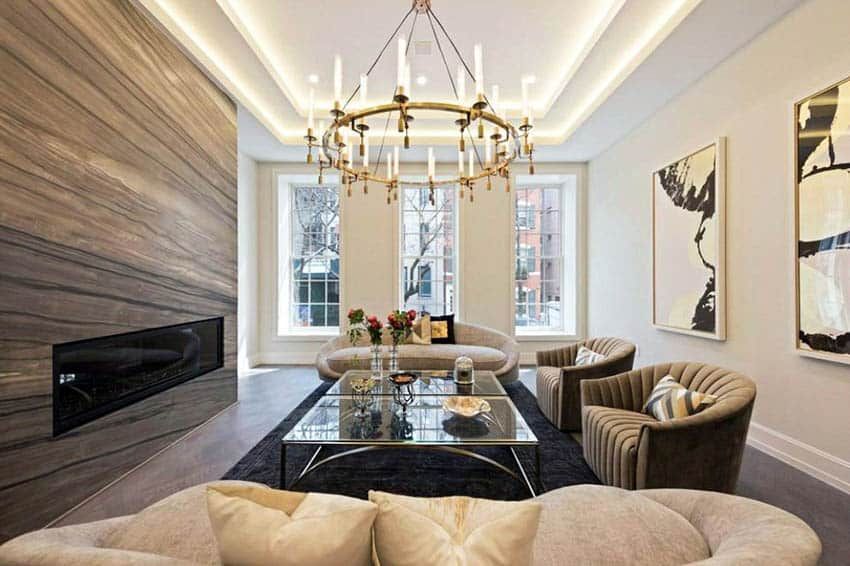 With a bright yellow ceiling colour paint design, you can almost give your area a colourful and happy face, making it look even more engaging and enchanting. Consider any distinctive, flashing, or jazzy colour for your tray ceilings if you have rooms with low colour interference and basic definition. This will ultimately provide a sense of modern tenor to your entire design.
4. Overlapping Painted Ceilings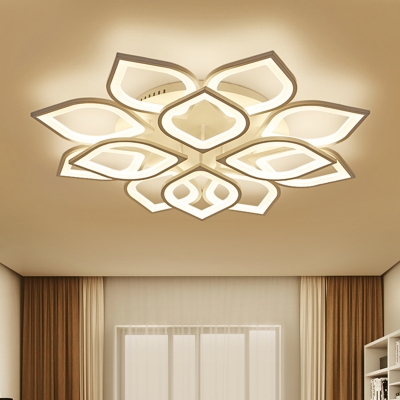 You may fake a wall ceiling colour by painting the walls and ceilings the same colour and overlapping the paint on the walls by a few centimetres if you don't have tray ceilings in your space design plans. However, when it comes to these kinds of situations, it's the colour scheme that makes a difference.
5. Eye-catching Optical Illusion Ceiling Paint Design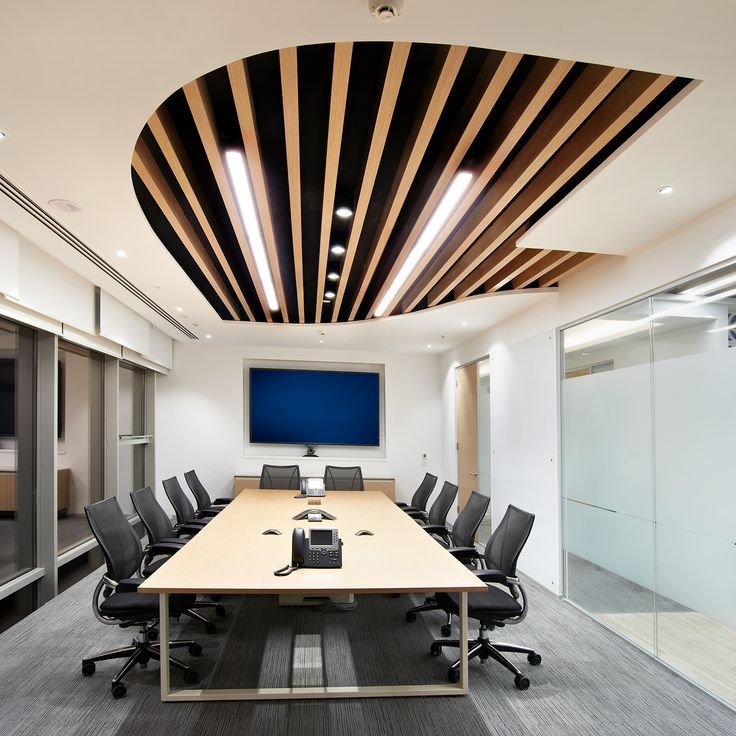 A look of intimacy and chicness may be achieved by painting the ceiling and walls of a room the same colour, and this fall ceiling paint design is becoming increasingly popular. The space is kept to a minimum, thanks to the optical illusion of a continuous expansion from top to bottom. In addition, it allows for a wide range of items and decors that may be used to counteract the monochromatic feel of the area.
6. Matte & Cool-Toned Ceilings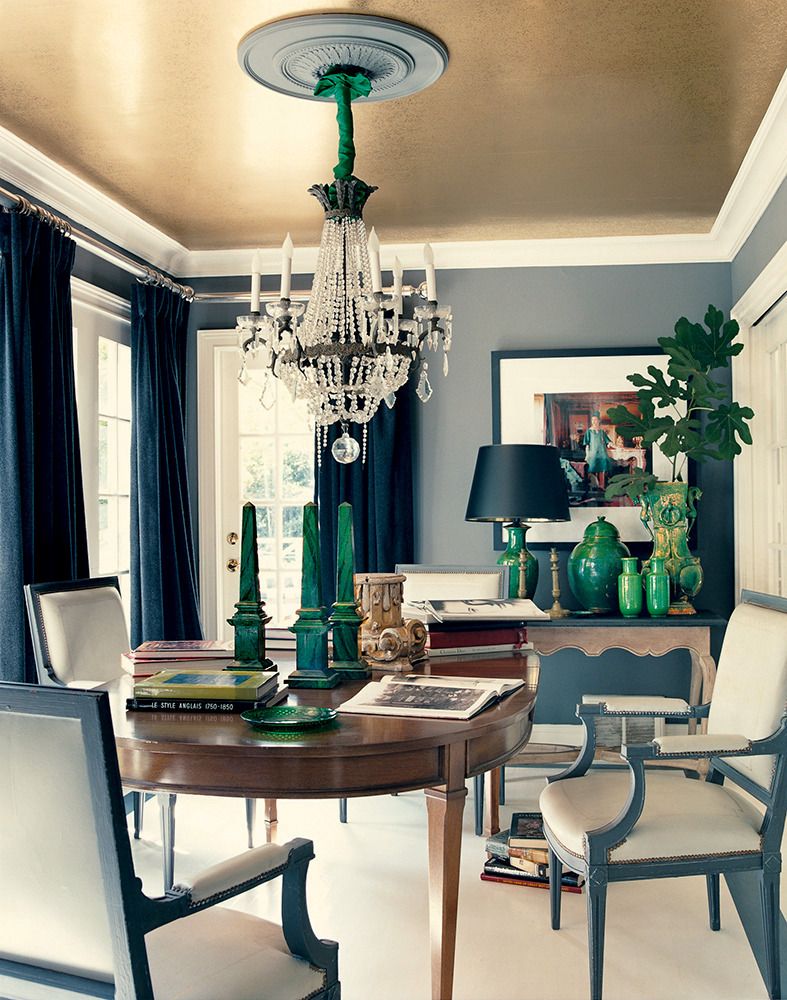 It's hard to explain the allure of stark white walls. White walls can make any area feel larger and more open by making it appear bright and airy. However, the result might be drab and monotonous if the area also has a white ceiling and white walls. It is possible to keep the tranquil atmosphere of the area while still adding a touch of drama to the overall ambience by using a cool-toned, matte-faced ceiling with white walls and simple ceiling paint designs.
7. Stripe-Painted Ceiling Paint Design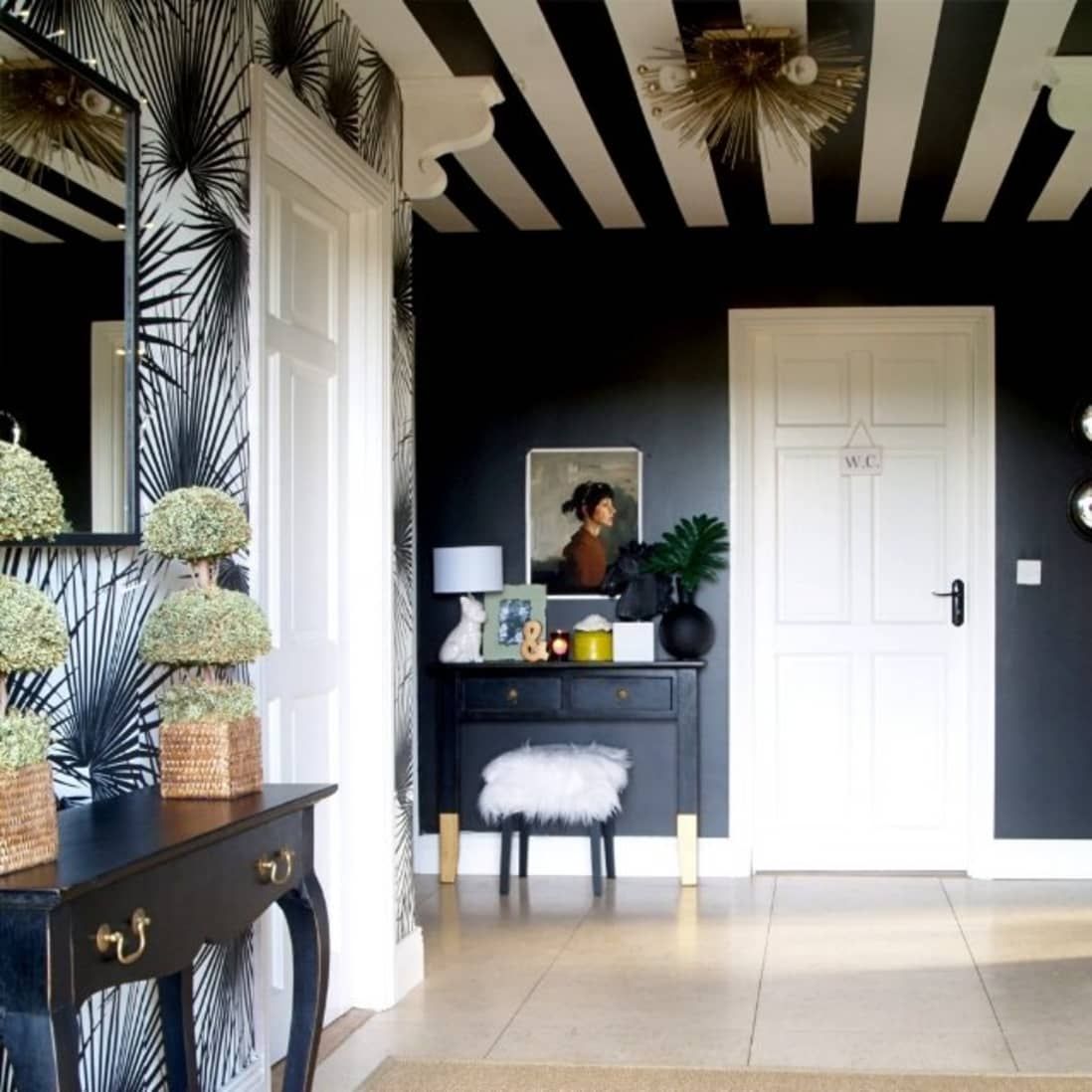 The 'x-factor' that stripes provide to a room is instantaneous, making it more current, contemporary, and modern. As a result of their ability to attract the eye and enliven any space, striped ceiling paint design may impart a sense of joy and playfulness. Combining any colour with white stripes may make your space appealing and captivating, causing heads to swivel up and down.
8. Trendy Bedroom Ceiling Paint Design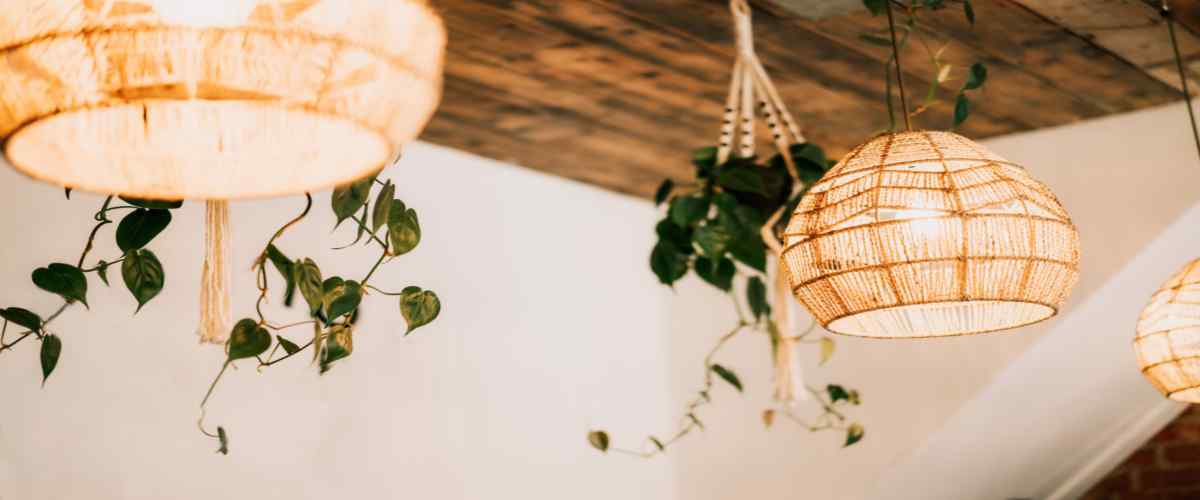 You must give extra consideration to personalising the ceiling paint design for the bedroom and giving it a contemporary and current appearance. People are painting their ceilings with all kinds of imaginative design concepts in their bedrooms these days. So, create the ideal bedroom ceiling paint scheme according to your preferences with ease. Choosing a cool or warm undertone for your bedroom roof paint design is the first step. With dark colours and chilly undertones, ceiling paint designs for bedroom tend to be more restful. However, the entire notion is ruined by the white pastel ceiling hanging above. Decide on the ideal bedroom ceiling paint design based on the notion of undertones by paying particular attention to the ceiling.
9. Ceiling Flower Design with Paint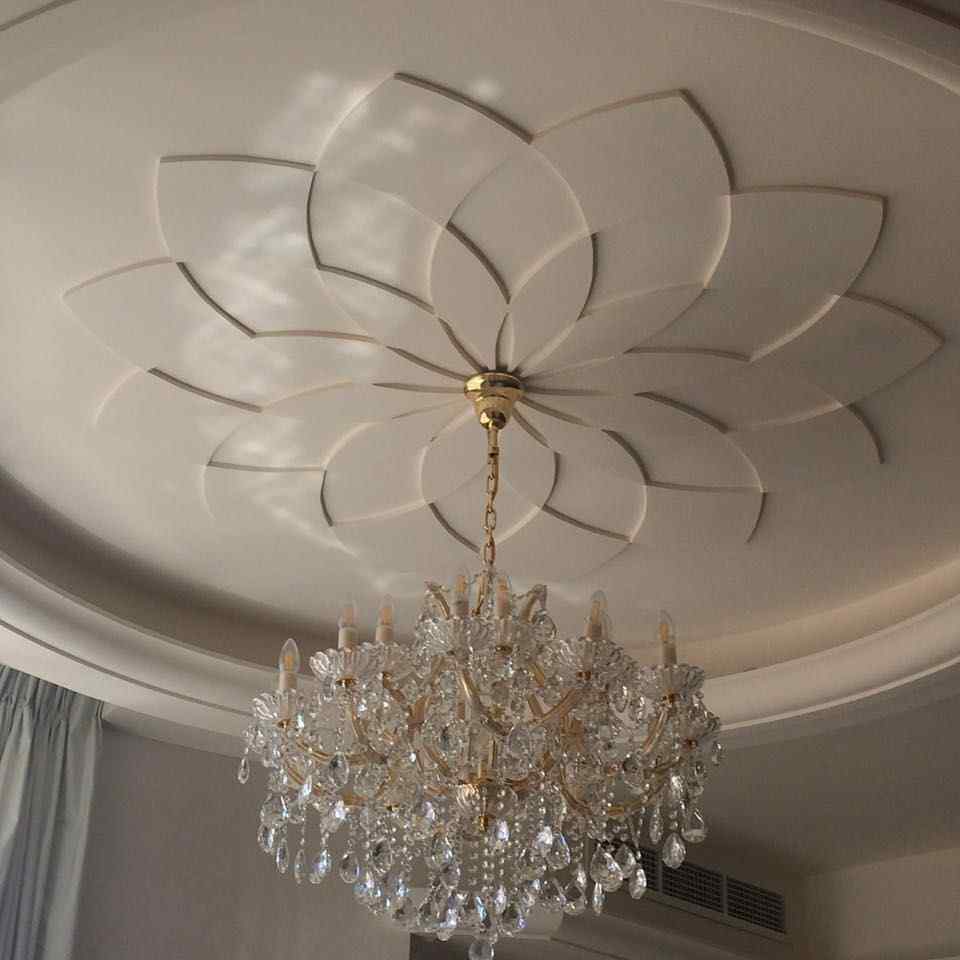 A room's ceiling may be given a new lease on life with a ceiling flower design paint. Intricately positioned flowers or a single blossoming flower are two options you have when it comes to creating a floral pattern. A floral ceiling paint design offer whimsy to any room, and their creative quality is sure to wow any house guest. A sparkling look may be achieved by combining a flowery ceiling paint pattern with lights. If you want to give any space a garden-like atmosphere, consider using a flowery gypsum ceiling paint design. A ceiling fan or chandelier can be positioned in the middle of a ceiling flower paint pattern for maximum efficiency.
10. Modern Ceiling Paint Design for Rooms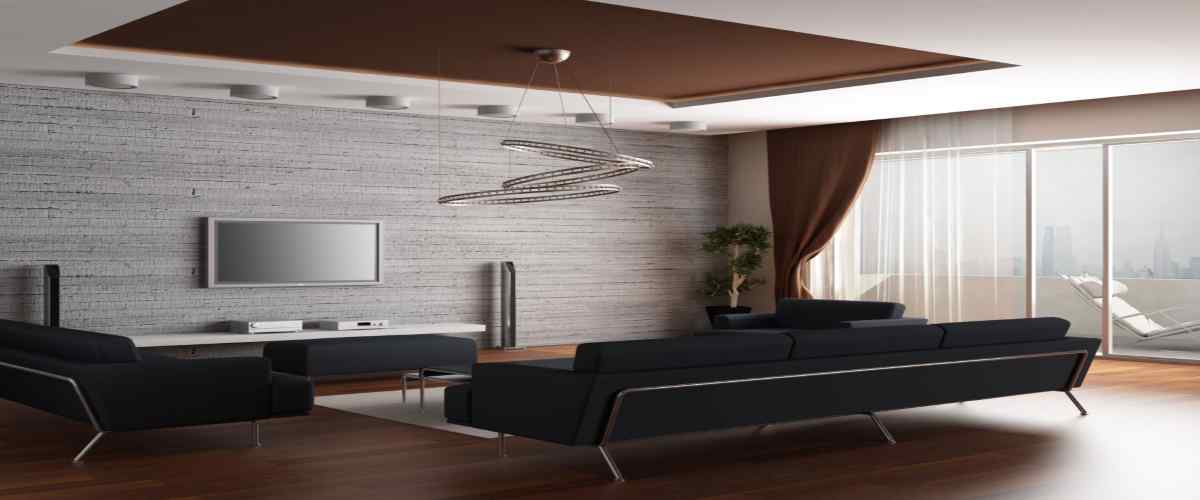 An ascending colour palette is the best option if you want to offer your rooms a modern room roof colour. Ceilings that have plain walls and an uncomplicated finish look the finest. You may also use lighting or chandeliers to complement the roof design with paint. Keep an eye on your room's design to ensure that your paint colours go nicely. If the colours aren't complementary, the design as a whole might be compromised.
11. Ceiling Paint with POP Design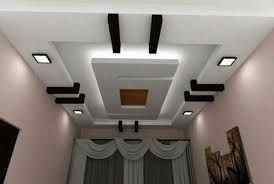 When it comes to artificial ceilings, plaster of Paris (Pop) is one of the most commonly used materials. The fifth wall of your space may be given a rich, glossy appearance with a simple Pop ceiling paint design. This pop ceiling paint design pattern can inspire your design because Pop can be readily moulded into many shapes. Pop is frequently used in ceiling colour combinations as well as ceiling border colour combination because of the following reasons:
It resists heat and provides excellent thermal insulation.
Despite its small size, it is quite resilient.
Alkalis have not harmed the paint.
Gypsum content provides a smooth, attractive surface.
When it was time to set, there were no scuffs.
12. Ceiling Border Best-Selling Paint Design Ideas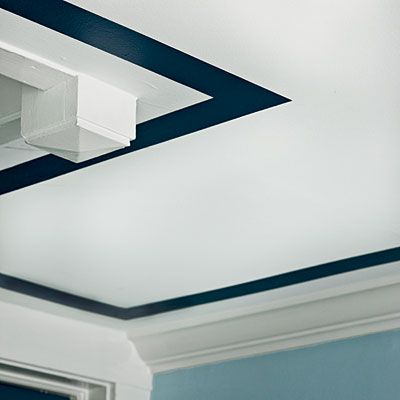 If you have a fan amid a plain ceiling, you might want to think about how you might create a border around it. The ceiling border paint designs may be painted in various hues to create an eye-catching colour scheme. It is vital to remember that the notion of undertones is crucial when selecting the proper colour. Adding a Pop or a floral pattern to your ceiling border paint design ideas will give your rooms a new look and feel. If you don't want to go all out, a simple room ceiling paint design may do wonders for the look and feel of your space.
13. Simple Ceiling Paint Design for the Study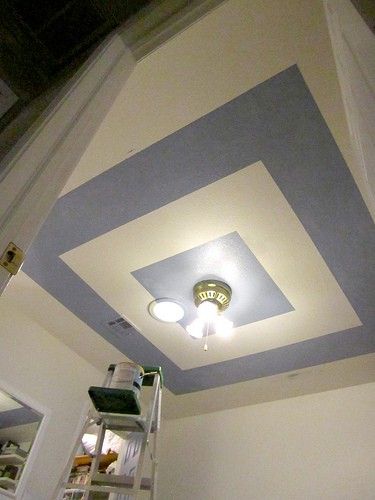 The ceiling wall of your study area must have a minimalist design pattern applied to it. A ceiling paint scheme for a study area should not be distracting while allowing the space's furnishings to be aesthetically pleasing. It might be not easy to choose the right glass painting design for a ceiling for the study area. It's easier to categorise your duties in the area and then plan your floor plan around them. Keep in mind the colour undertone regulations.
14.Traditional Hall Ceiling Color Design Ideas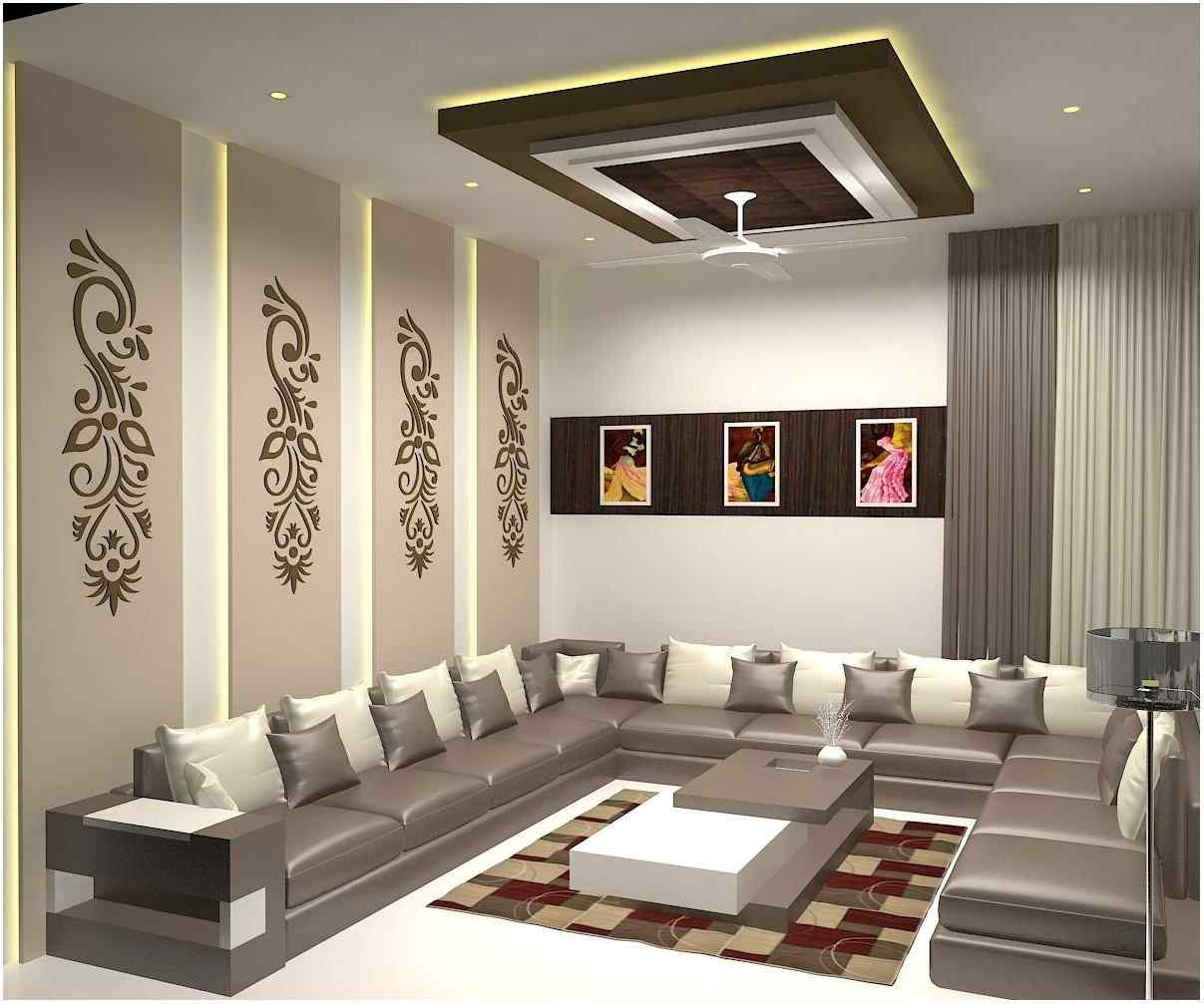 Painting a design on the ceiling of a hall is a great way to show your guests that you're a creative person who has an eye for detail. You may make a unique design statement with a living room roof design paint. A mural can also serve as a fantastic ceiling paint design for hall if you want to convey a specific message. It's also a terrific place to unwind and break from the daily grind.
15. Gypsum Ceiling Paint Design Ideas for a Smooth Finish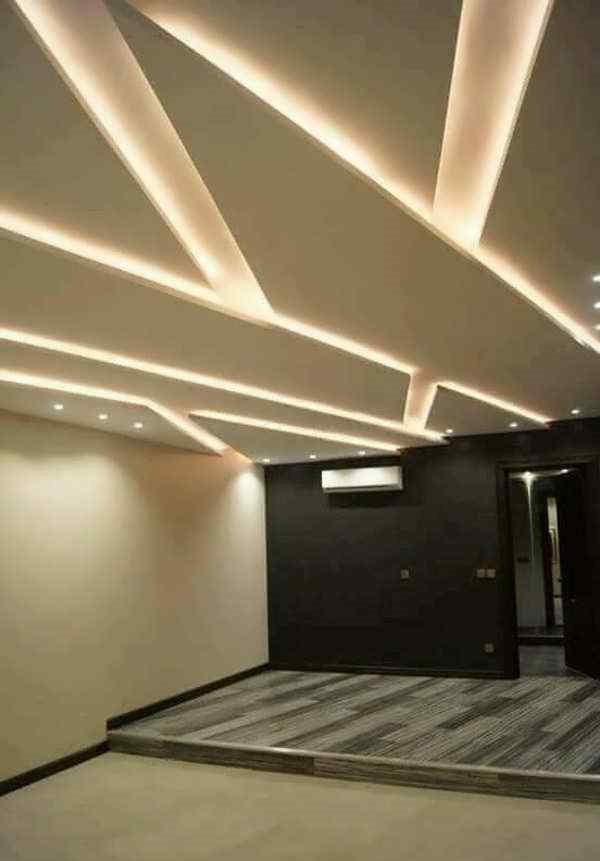 Gypsum ceiling paint ideas for your rooms may also be considered with these advantageous features. In addition to their many design choices, these ceilings have an appealing smoothness.
Gypsum has emerged as one of the most popular materials for constructing a fake ceiling. As a result of Gypsum:
Provides fire safety for your home or business.
It is an effective heat conductor.
Provides acoustic protection.
Sturdy but pliable, this material is ideal.
Helps conserve energy.
The ceiling even disperses light.
It can be readily moulded.
16. Brown And Off-White Ceiling Paint Design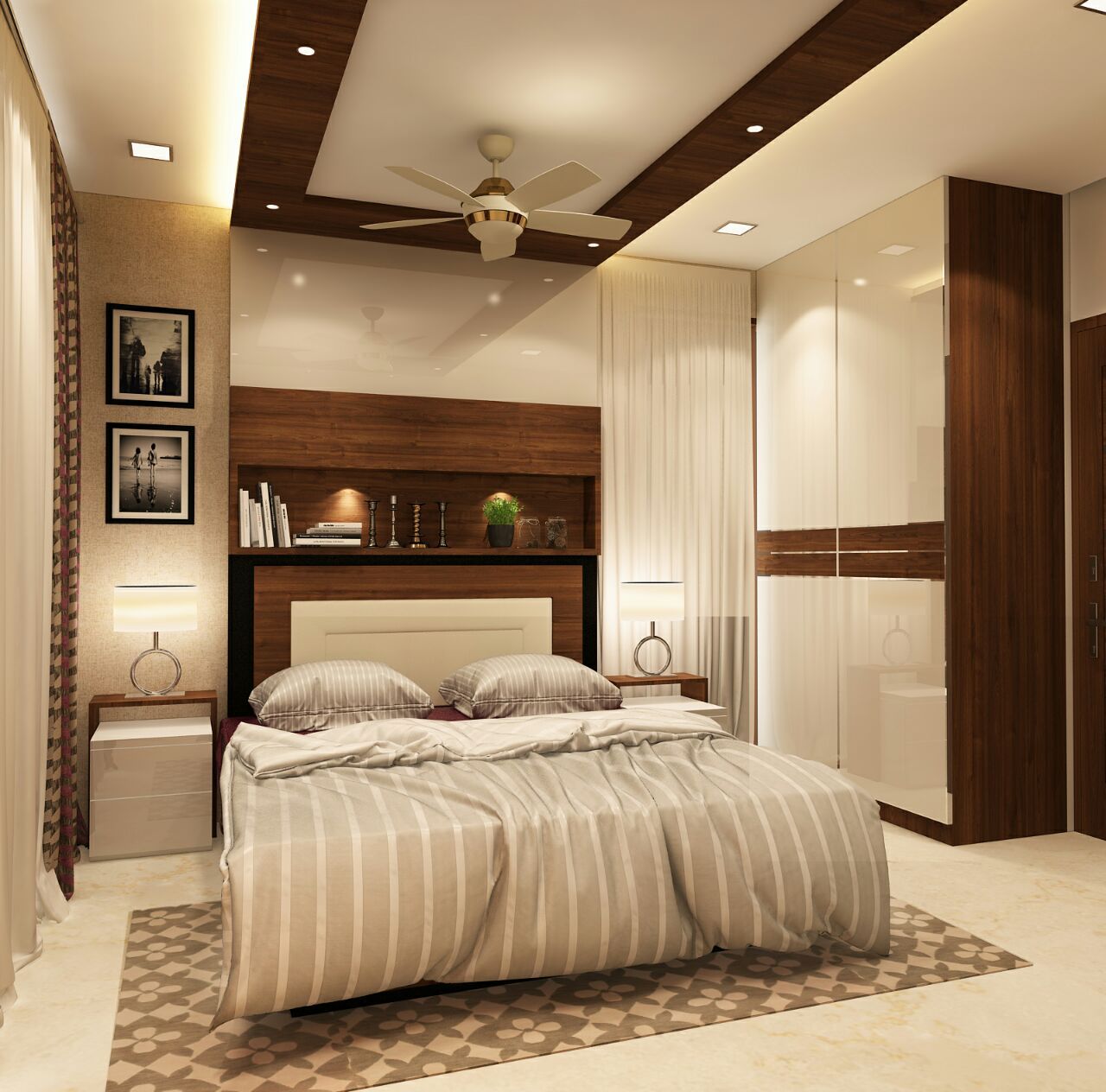 This type of false ceiling is ideal if you want a design that incorporates pops of colour. The originality of the space is enhanced by the wooden divider in the middle, which adds a new dimension to the design. Makes your place look more spacious by creating an illusion of space. Depending on the room's decor, you may add light aspects to this design tailored to your needs.
17. Colours of Beige and Gold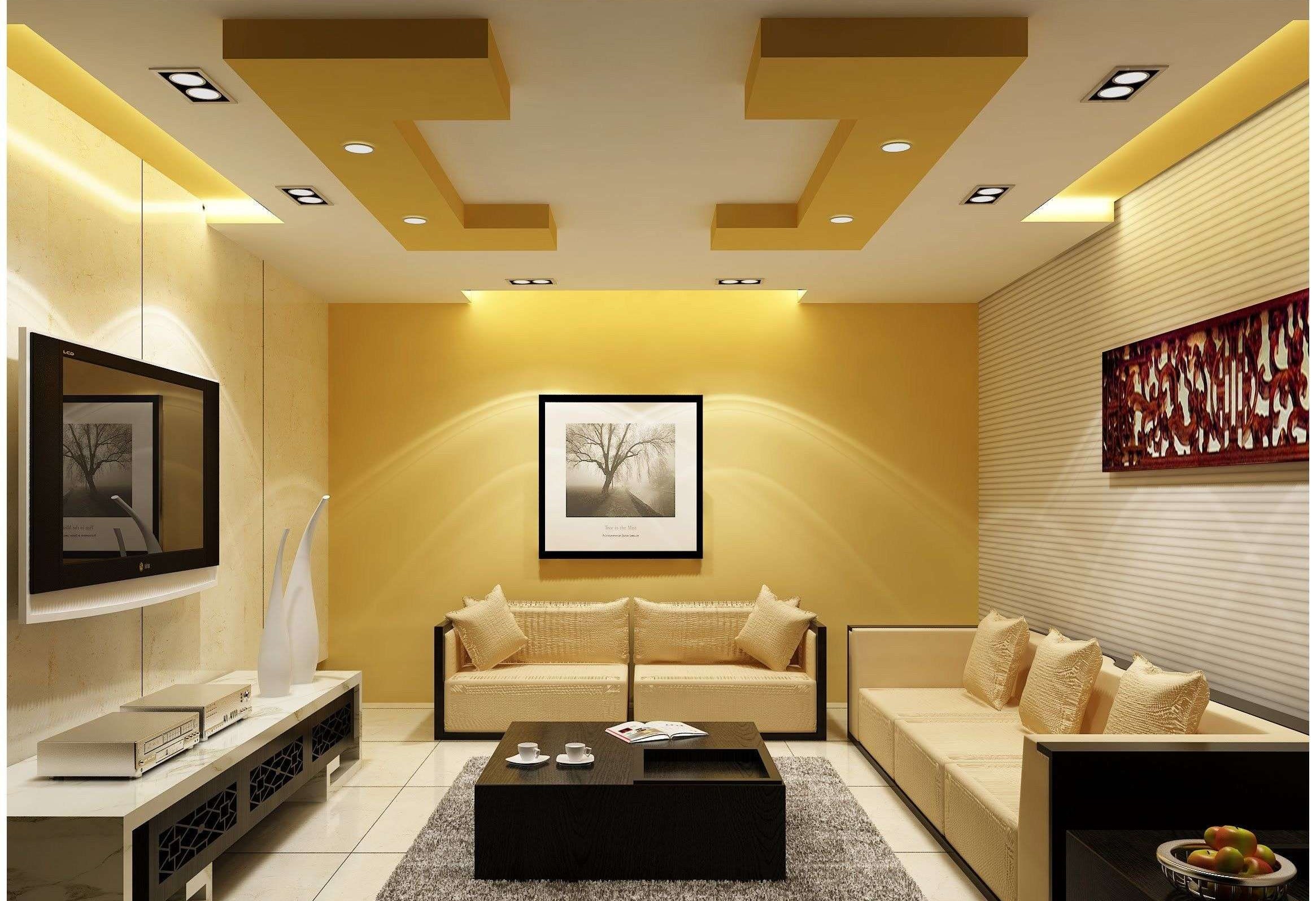 The dining room in your house may require an upgrade. If that's the case, opting for pop art paint is the best option. This design's neutral colour scheme is a game-changer in the home décor industry. Beige, gold, and a bold brown/black colour scheme add to the area's uniqueness. In addition, the chandeliers enhance the ceiling's visual impact, striking a delicate balance between opulence and minimalism.
18. Black and White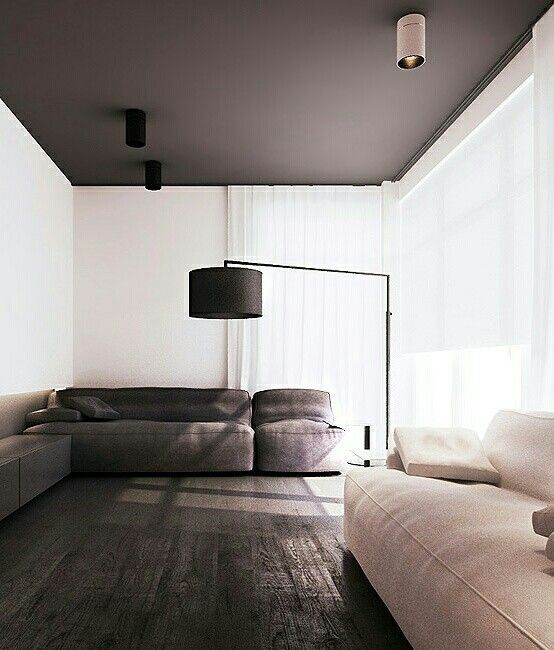 Black and white is an all-time favourite colour combination when it comes to residential spaces. For centuries, people have tried using this ceiling paint design. If utilised correctly, this home ceiling colour combination may be employed in every house room. However, if you don't want to make a statement with these two colours, you may go with a more subdued look.
19. Brown and Gold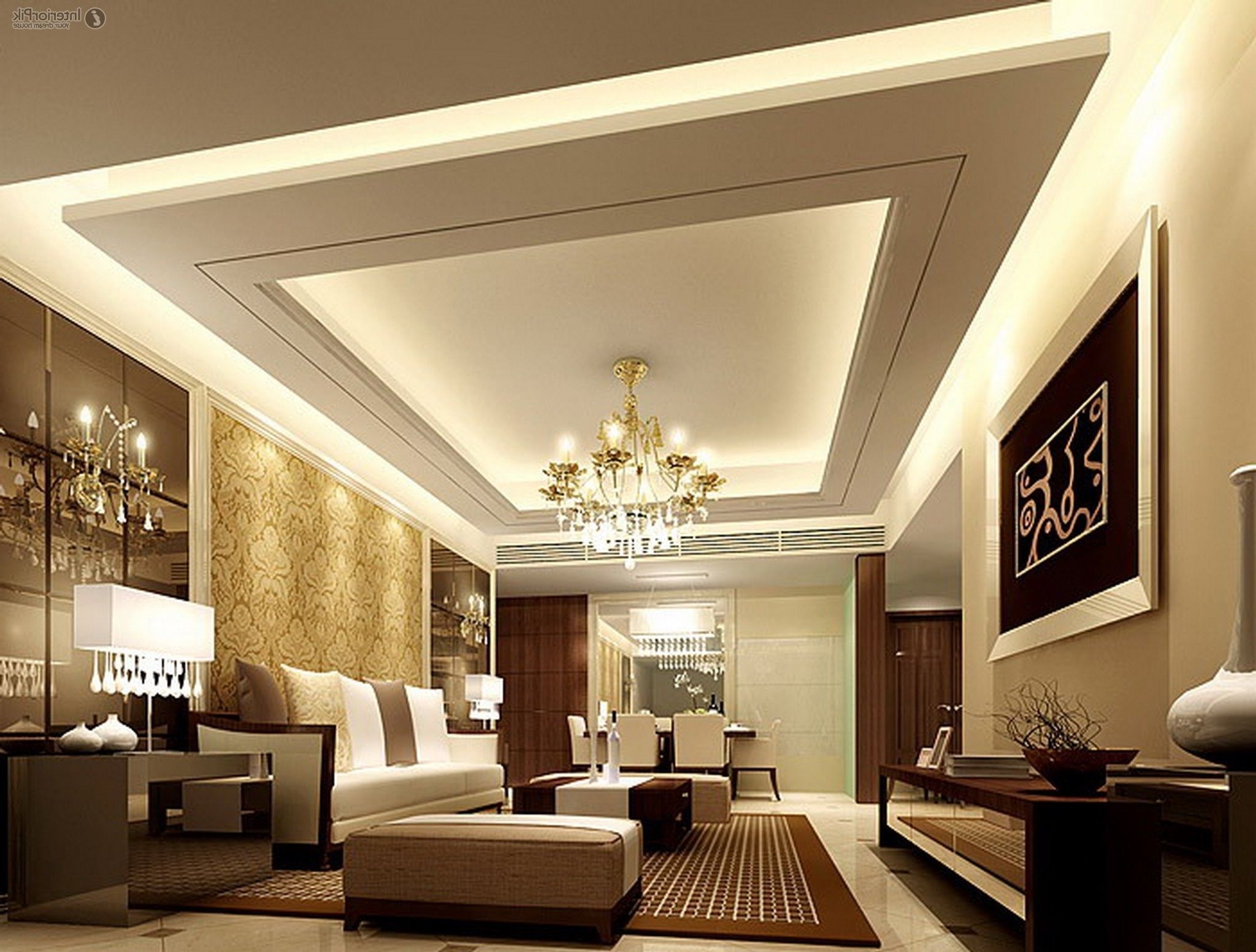 The geometric designs in this pop ceiling paint pattern are paired with a well-balanced white, brown, and gold colour scheme. The wall's fundamental backdrop would be white, while the accent colour of brown would enhance the current design. With lighting fixtures, gold may be used to keep the rest of the design intact and complete even when the lights are switched off.
20. White and Brown Ceiling Paint Design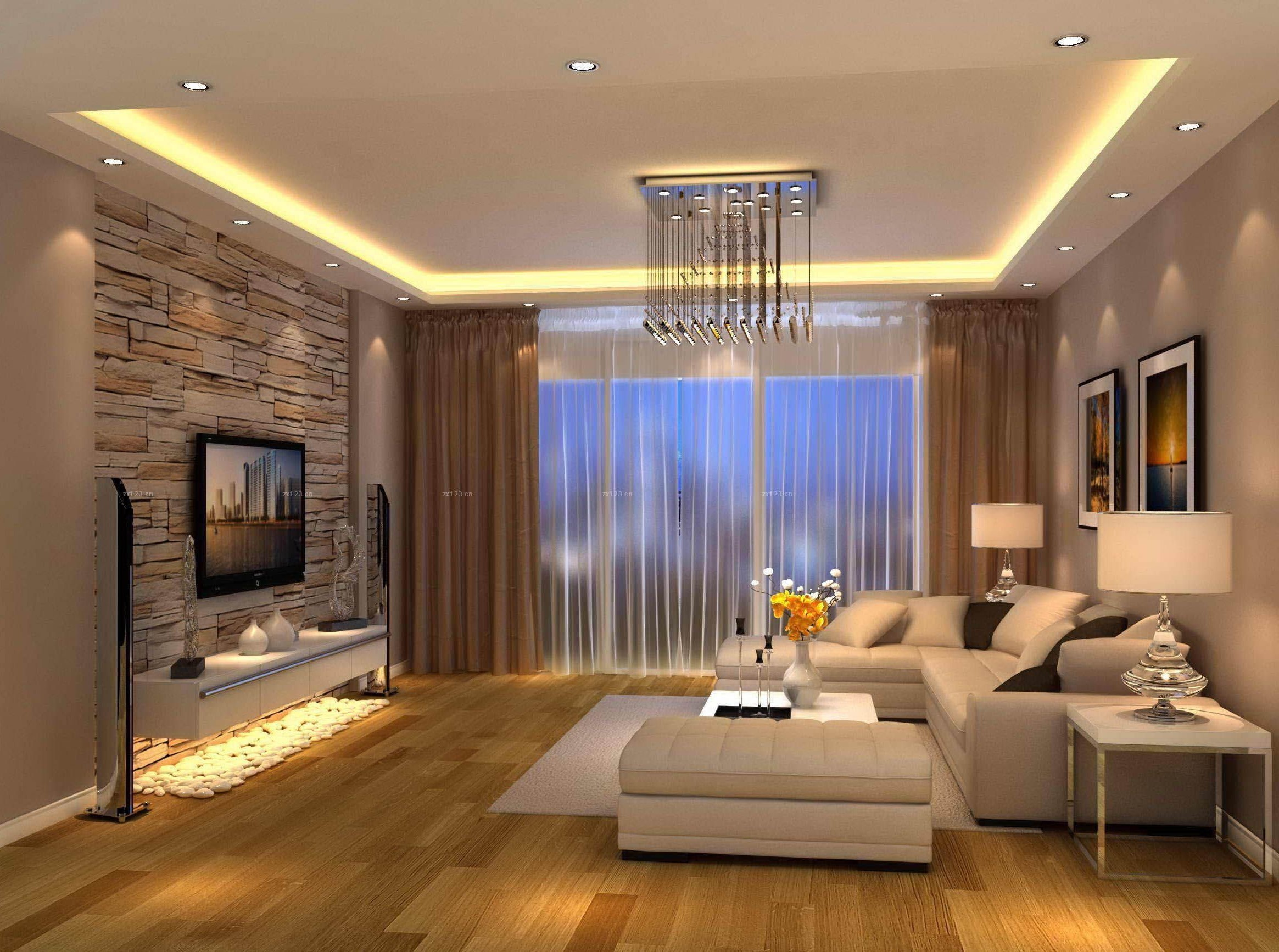 This ceiling paint colour design is a hot new style in every room of your house. The use of white in a room creates a sense of more space than there is. As a fake ceiling, ensure the space gets plenty of natural light. The light fixtures that border the sides of this design make the brown walkway in the centre even more stunning. This colour scheme instantly elevates the look of any space.
To help you decorate your rooms, we've compiled a list of top ceiling paint design ideas. Using the fifth wall to display your artistic talents while enhancing the room's overall beauty is possible. You may use this collection and draw inspiration for your ceiling paint patterns as a design reference. However, even if you may choose and personalise your design, it's best to hire an expert to complete the project. If you need professionals in deciding the best ceiling paint designs for your property, you may contact the expert interior designers at NoBroker. They will help you along the way and get the best options for your property, within your desired budget. If you're interested, please leave a comment below this article, our executive will be in touch with you soon.

FAQs about Ceiling Paint Designs
Q1. Is gypsum a good material for painting the ceiling?
Ans. One of the most used materials for artificial ceilings is gypsum. There are several reasons for this, including the fact that gypsum is fire-resistant; offers strong thermal insulation; provides good sound insulation; is durable and highly flexible.
Q2. Which material is ideal for constructing a fake ceiling?
Ans. Pop, Gypsum, Wood, Fibre, Metal, Glass, PVC, and Fabric
Q3. Is installing a fake ceiling costly?
Ans. Price ranges from ₹65 – ₹75 per sq. ft. depending on the style, size, and provider. Incorporating a fake ceiling into any space may transform its appearance while saving money. Moreover, false ceilings are strong and long-lasting, making them an excellent investment.
Q4. What is the greatest colour to use for ceilings?
Ans. You may pick the colour of the ceiling based on the design of the space. Aside from white, other colours like blue, red, and green have also found their way onto the fifth wall of many homes because of the ongoing demand.
Q5. What is the most popular ceiling design style
?
Ans. If you want your ceiling to stand out, employ a custom-made design and the right materials. Gypsum and PoP are excellent options for constructing a ceiling and may be easily installed.