Kitchen rack designs have taken the market by storm. The kitchen is the home of flavours and spices, yet it is rarely given the attention it needs in terms of interior design. A thorough redesign isn't always feasible, but it's a once-in-a-lifetime feat if done well the first time. Simple ideas and even the tiniest decorations may make your kitchen much more appealing. However, no matter how modern the kitchen is, the cluttered appearance is unavoidable at the end of the day. Instead of cramming the cabinets with necessities, organise them to give your kitchen the pristine appearance it deserves. For kitchen racks and shelves design ideas, read the blog.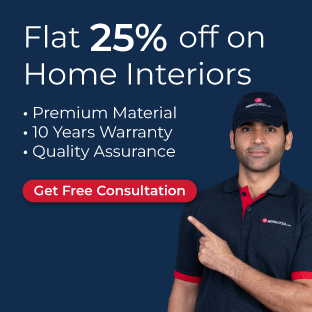 Kitchen wooden rack design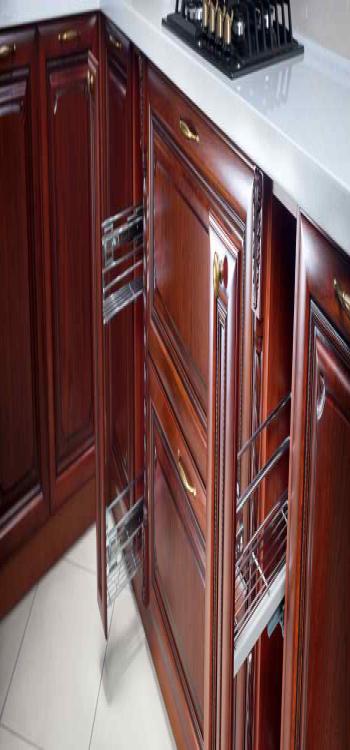 This wooden rack design for the kitchen is minimalistic yet bold in its approach. It gives a solid feel and adds to the storage space of the kitchen. But keep in mind that maintaining wood in a moist area is not an easy job. If you are not into daily maintenance then wood would not be the correct choice for you. But this kitchen storage rack design adds to the panache of the space.
Read: Types of False Ceilings: Choosing the Perfect Design for Your Home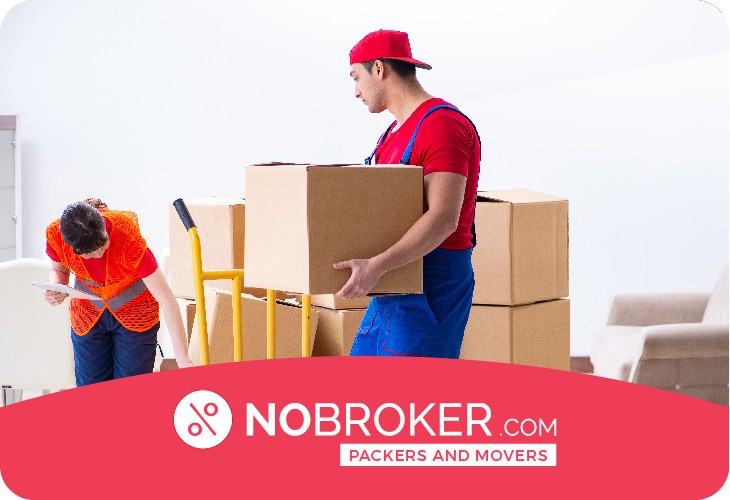 Book Best Packers & Movers with Best Price, Free Cancellation, Dedicated Move Manager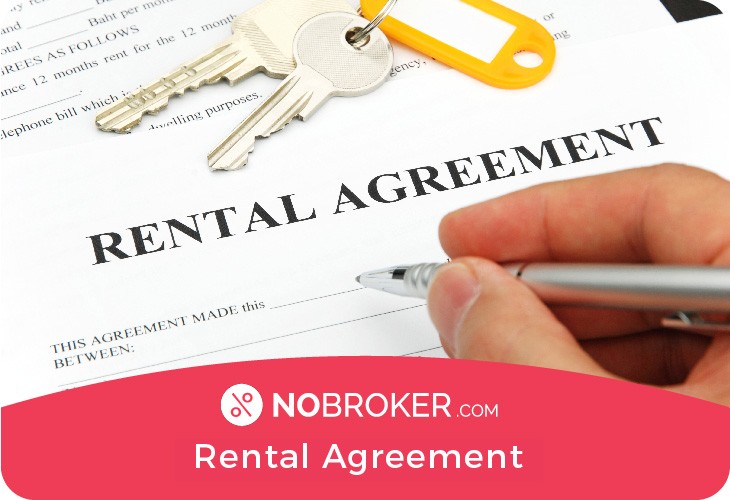 Get Rental Agreement With Doorstep Delivery, Super Quick & Easy
This is third
This is third
This is fourth
This is fourth
This is fifth
This is fifth
This is six
This is six
This is seven
This is seven
This is eight
This is eight
Kitchen wall rack design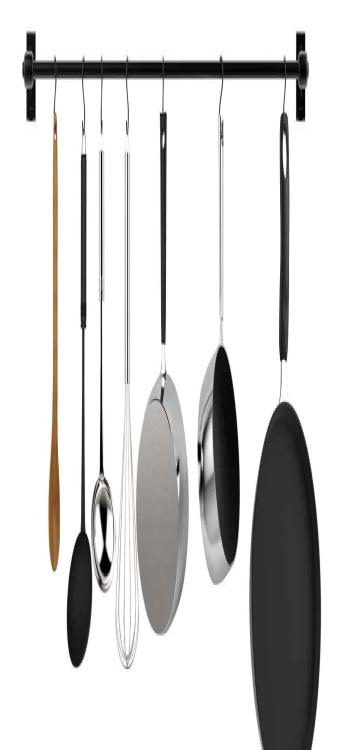 Indian households face a lot of issues in regards to cramping up. We have a lot of vessels and add ons that are required for cooking. So to save space – a wall supporter is the best Indian kitchen rack design. It not only is optimal for storage but adds to the modern aesthetics of a room. There are various kitchen rack designs that support this style and hence have become popular in the interior design market.
If you want to add a modern yet minimal space to your kitchen, then this wooden kitchen rack design is your answer. This design is budget-friendly but also a good spot to display all the expensive crockery you own. This beige kitchen shelf rack design is also a good spot for you to keep some plants, or you could also personalise this space with photographs.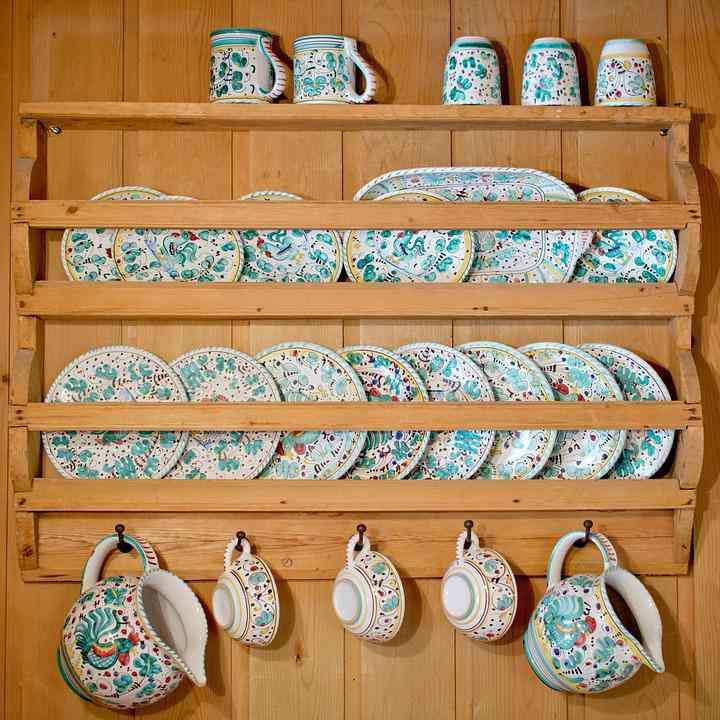 This modern kitchen rack design screams elegance and royalty. This design is specifically built for your expensive crockery. As discussed above it is space-efficient and also highly customisable according to your requirements. Can't find any kitchen wall rack design that you like? Your local carpenter can get the job done.
Stainless steel kitchen rack design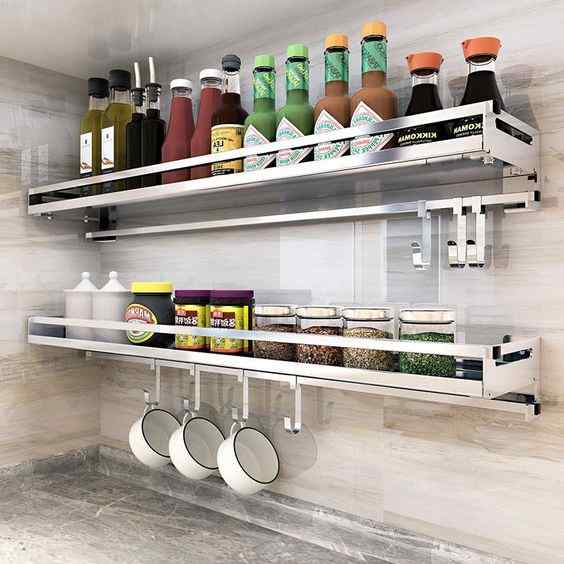 This wall rack design for the kitchen works great in small spaces. If you have a spacious kitchen, you still could employ this kitchen rack design. The rose gold colour adds a luxurious style to this design entailing a better aesthetic for your kitchen. Plus this kitchen racks and shelves design is strongly built making it a perfect spot for you to store all your steel utensils.
Read: Curated List of the Top 16 Small Space Stair Designs
Simple kitchen rack design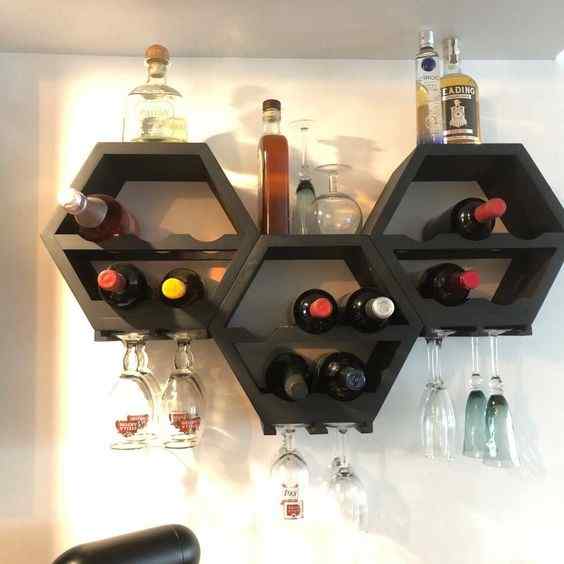 If storage is a serious concern for you, then this geometrical kitchen rack design will help you. Using all corners of the kitchen is a wise trick that will help your kitchen remain uncluttered and clean. The geometrical leaf not only is space-efficient but also adds to the decor of your kitchen. Various other geometric designs can elevate the look of your kitchen which are also economically doable.
Modular kitchen rack design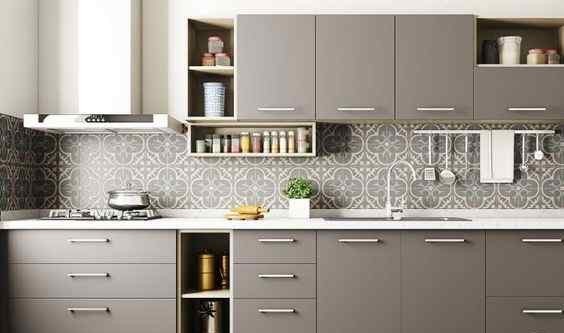 This kitchen rack design is the most popular in the interior design market right now. It is modern, elegant, minimal and also space-efficient. The combination of black and wood elements gives it a rich look, thereby in totality elevating the look of your home. Adding small kitchen rack designs for hanging storage enhances the aesthetics of the space. Plus, the greens add a fresh feel to the space.
Kitchen rack design plastic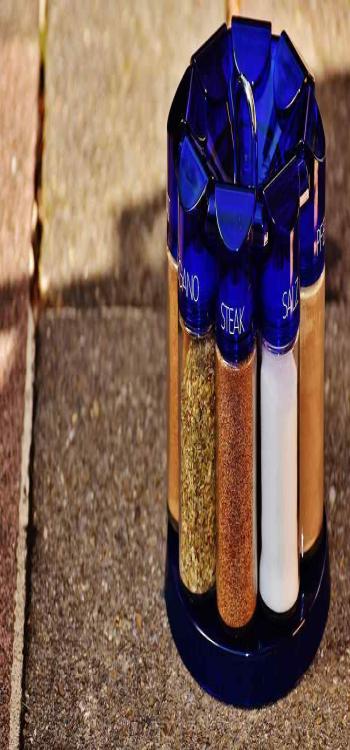 With the innovation and experimentation in the field of interior designing, it is no surprise that each little element of the kitchen is looked at. Kitchen rack designs aren't solely left for cabinet or utensil storage. But other essential elements like crockery and spices also now are prefered to be aesthetically presented. This plastic spice rack adds an efficient vibe to the kitchen.
Spice's kitchen rack design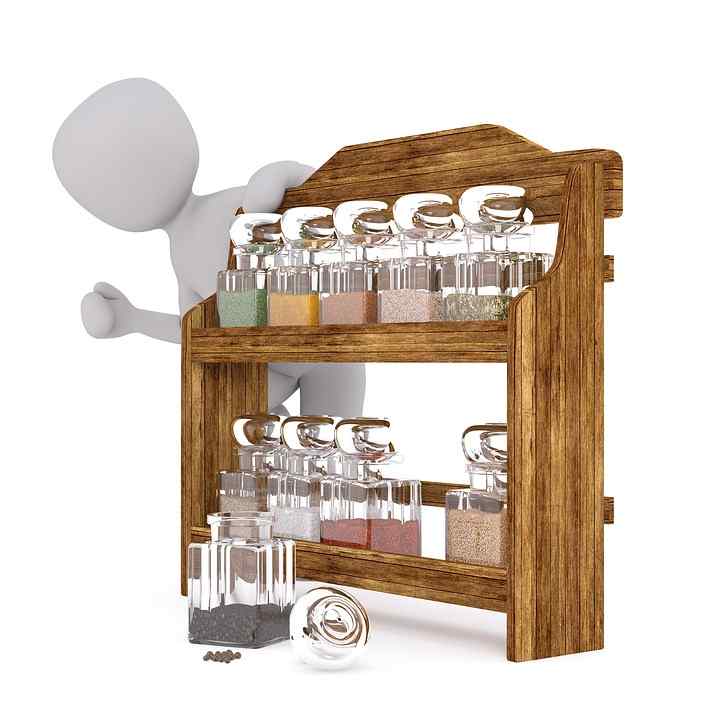 The above kitchen rack design was for small kitchens, while this one is for spacious kitchens and for those who have a considerable budget. If you're looking to renovate tiny details of the kitchen, then you should have a considerable budget. This spice rack with its wooden accent adds character to the kitchen space. Plus the portable element of this design makes it the most popular in the market.
Read: Modern Dressing Table Designs for Bedrooms in 2023
Kitchen corner rack design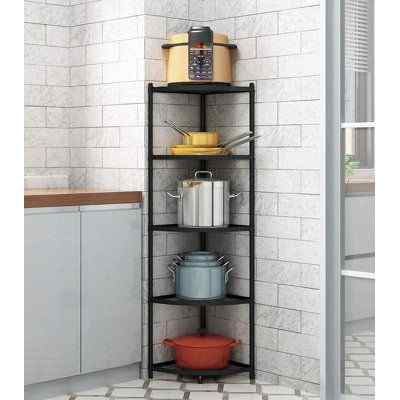 If you're into the hardcore organization, this type of kitchen rack design is for you. This design can fit perfectly into a corner, resulting in the optimal usage of space in the kitchen. The storage options with such a design are enormous. You can choose to store edible belongings or heavy vessels. An additional bonus with this is the high customisation that this design offers.
Modern kitchen rack design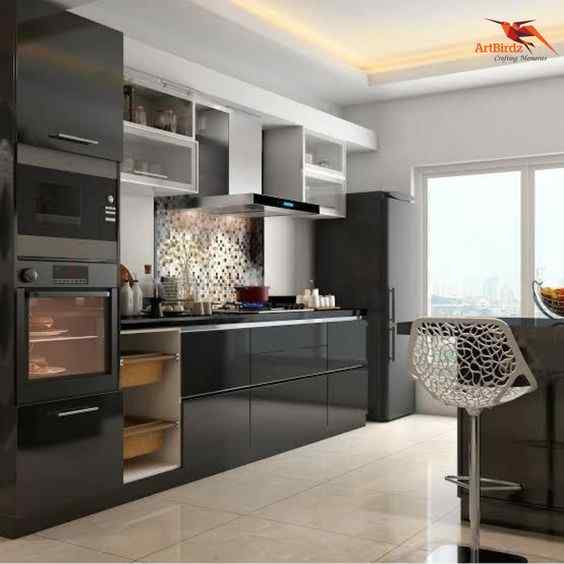 The above image gives us various ideas on storage efficiency and how the new modern is minimalism. If you're a wine person then the wooden kitchen rack design in the corner for glass bottles is the epitome of luxe. You can add your element to it by having it made for your necessities.
Kitchen steel rack design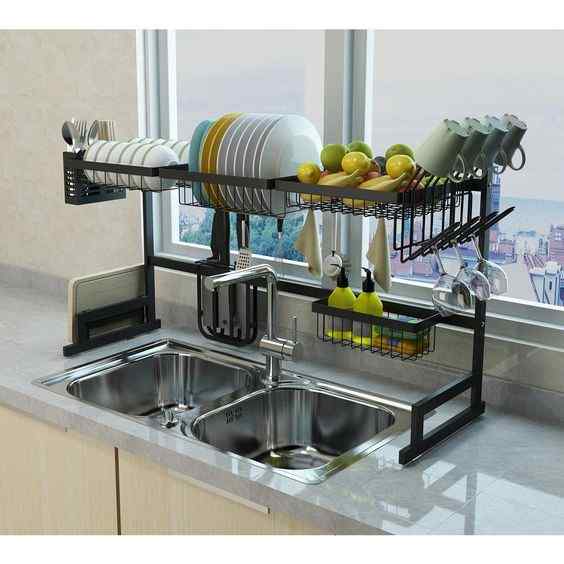 Steel kitchen dish rack designs are very common in Indian households. The above design is good for storing your utensils but also works well as a drying rack. Having a dual-purpose accessory is wise and also pocket-friendly. If you have a small kitchen, this design will help you optimally use the space in your kitchen.
Read: Top Window Glass Design Options for Every Room in the House
Factors to Consider for Your Kitchen Design
The first step is to create a kitchen floor plan to have the best kitchen rack design. This is because kitchen design is quite challenging. As much as possible, you want to strike a balance between beauty and usefulness. While you want your kitchen to be pleasant to the eye to entice people to eat, you also want it to be practical for cooking and food preparation.
Here are some important factors to consider while designing your kitchen:
Budget
When it comes to kitchen design, most people's budget is a major consideration. If you don't start with a solid budget for the project, the expense of a new kitchen might be staggering. To stay within your budget, set a maximum budget for the project and select critical pieces first, such as flooring, cabinets, and countertops.
Layout
Before you get into the details, you need to first figure out how you want your kitchen to be laid out. This necessitates considering where the kitchen sink, countertop, refrigerator, table, and chairs will be placed, among other things. It is important tohave an organised and simple layout for the kitchen. You could take ideas from Pinterest to help you create an uncluttered kitchen. To ensure the efficacy and usability of your kitchen design follow a well laid-out kitchen layout.
Storage
Kitchen storage is necessary after the arrangement is complete. Because there is so much kitchenware and food to store, you'll need to make and use a lot of room. You might want to consider adding overhead cabinets, drawers, or shelves to your kitchen, for example. Your goal in terms of storage is to keep your kitchen as clutter-free as possible. In addition, you should provide a safe environment suitable for food preparation and cooking.
Lighting
Kitchen lighting should not be disregarded because it is essential for generating the appropriate environment in your kitchen. With the right lighting, you can set the tone of your kitchen. Aside from that, the many light sources in your kitchen will help you cook and prepare meals securely. There are a variety of lighting options to choose from for your kitchen. For example, to help with lighting, you might want to employ ambient lighting throughout the space or add pendants.
Flooring
The flooring is an important part of the kitchen that should not be disregarded. This is because sloppy flooring can jeopardise the entire family's safety. Choose flooring materials that are lighter and safer as a general rule. Light-coloured materials can aid in the creation of a light and airy kitchen. You'll also be able to see spills and other potential hazards on the floor. After all, when it comes to cooking, safety is paramount.
Ventilation
While you're doing it, you should also consider excellent ventilation. It's crucial when cooking or preparing food, and much more so when it comes to keeping your kitchen feeling fresh. Of course, you don't want the aroma of the chicken curry to linger too long. We recommend investing in a high-quality range hood with a powerful extractor for your kitchen's ventilation.
When it comes to kitchen design, you want something that is both visually beautiful and very useful. As a result, think about the five important criteria listed above: layout, storage, lighting, flooring, and ventilation. All of these can help to improve the overall appearance of the kitchen while also making each component more functional.
How to clean a stainless steel kitchen rack?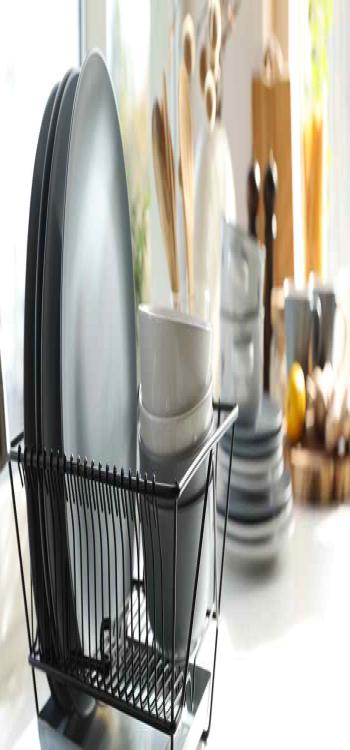 Baking soda is one of the greatest natural ways to clean your stainless-steel kitchen sink and rack. Baking soda dissolves grime and grease in water, making it a very useful cooking tool. It's a potent grease-fighting mixture when paired with lemon and white vinegar.
Baking soda is an abrasive cleanser that will not scratch stainless steel. This is a common item to have about the house and makes a great cleaning.
Required Items
Baking Soda
Lemon
White Vinegar
Sponge
Step 1
You should liberally sprinkle the surface of your sink rack with baking soda when utilising it. To do so, turn it over so the rubber feet are facing up and the rack is flat on the sink's bottom. Wet the rack and then sprinkle baking soda all over it.
Step 2
Buff the rack with a sponge or cloth, really working in the baking soda. Make sure to get into all of the nooks and crannies, as well as the seams.
Step 3
Pour white vinegar over the rack once it's done. This liquid will bubble, indicating that it is reacting with your sink rack and cleaning it. This is why you should turn the rack upside down and soak it in white vinegar. Before rinsing your rack, let it sit for a few minutes.
The above article in detail discusses the various kitchen rack designs in the market. The above designs fall in a varying budget spectrum, resulting in something for everyone. Looking to renovate your kitchen? Choose NoBroker for the best services at affordable rates. Have any queries? NoBroker Forum exists for your assistance.
Read More Kitchen Related Blogs

FAQs
Q1
Does baking soda work well in cleaning steel kitchen racks?
Ans. Baking soda is one of the greatest natural ways to clean your stainless-steel kitchen sink and rack. Baking soda dissolves grime and grease in water, making it a very useful cooking tool.
Q2
Are wooden kitchen racks expensive?
Ans. The answer depends on a lot of varying reasons such as the size of the rack and the material used.
Q3
What is the best
kitchen rack design
for small kitchens?
Ans. If you have a small kitchen you can use corner wooden racks, storage cupboards or even wall hanging racks. 
Q4
Are plastic kitchen racks a good choice?
Ans. There are now many designs in the market that optimally and beautifully use plastic. But from an environmental outlook, it is not wise to use plastic.