A kitchen is like the heart of the home. Nowadays, the kitchen is not just for cooking, but it also is a space for socializing and creating bonds with your family, friends and neighbours. We spend a lot of time in the kitchen and it is only justified that we design and add in our personal preferences in order to build the perfect island kitchen design for you.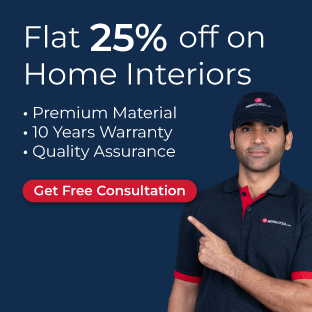 Apart from the island design, a U-shaped kitchen is also a highly coveted layout because it provides ample space for cabinetry. This kitchen layout easily blends into your dining or living space and makes it easily accessible from all sides. If you are looking for open kitchen island designs with a personal touch do check out the options below to find your match.
Read: How to Remove Small Insects from Kitchen?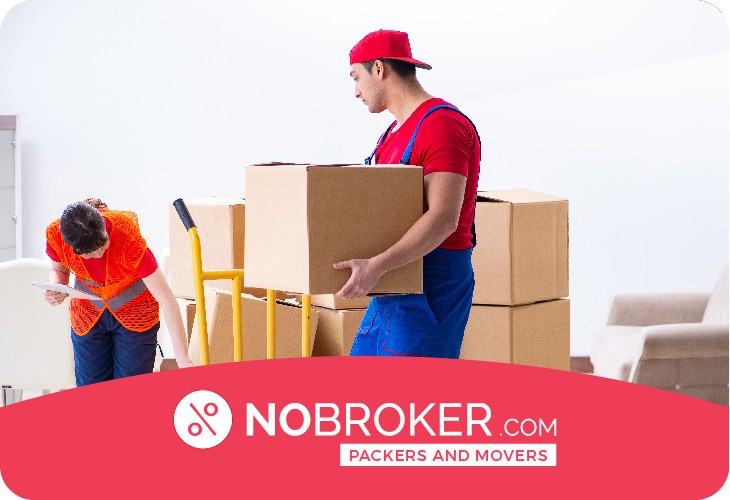 Book Best Packers & Movers with Best Price, Free Cancellation, Dedicated Move Manager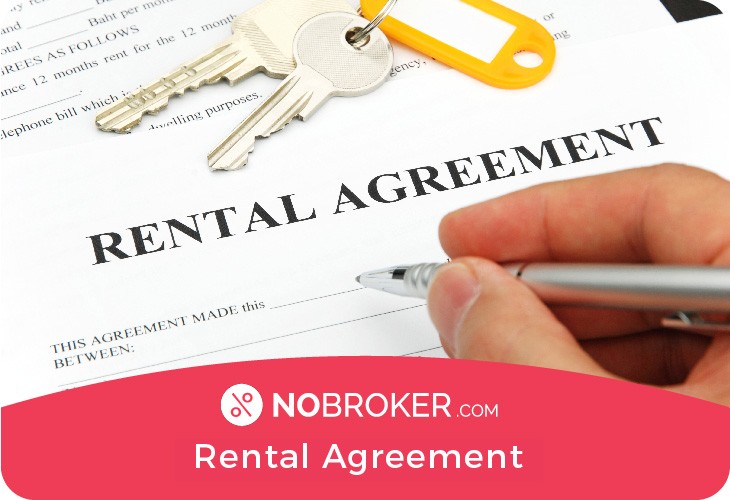 Get Rental Agreement With Doorstep Delivery, Super Quick & Easy
This is third
This is third
This is fourth
This is fourth
This is fifth
This is fifth
This is six
This is six
This is seven
This is seven
This is eight
This is eight
Kitchen islands can be simplistic, multipurpose, or elaborate, based on your personal taste, preferences, and the design and layout of your kitchen. The most important island types are categorized mainly into two types- portable and non-portable/ fixed islands. Portable kitchen island designs do not need any kind of electrical service and can be "installed" based on your convenience while the non-portable one will need electrical service done and cannot be dismantled or moved as per your wish. In this article, we will go through a range of portable and non-portable kitchen island ideas to find the one that best suits your cooking style and preferences.
Your all-in-one guide to kitchen island designs
1. Portable Island on Wheels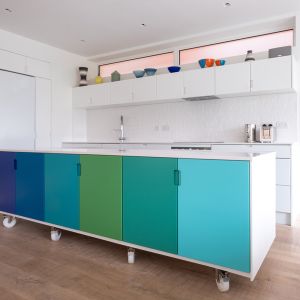 If you're looking for small kitchen designs with islands, you need the portable island on wheels. You can easily move this portable counter after you are done using it for the day. You can use them as prep areas during cooking and move them out in the corner keeping your kitchen spacious and uncluttered when you don't need it. These types of kitchen islands are extremely cheap and easy to move.
2. Small Non-Portable Kitchen Island Design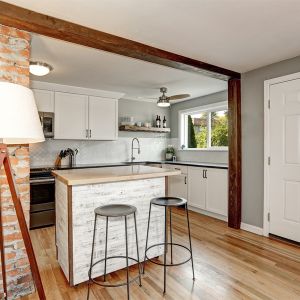 Looks more like a real kitchen island, and is about average height, makes it easier for you to prep your food irrespective of your height. They also don't hinder your cutting and chopping time by annoyingly rolling away at its own will!! Compact and sturdy, they are your ideal addition to spruce up your tiny kitchen.
3. A Kitchen Island Table
A nice wooden table or one with a good finish can also serve as a kitchen island. But it is important to pay special attention to the colour scheme and design of the table so that it blends nicely with the rest of the kitchen. Give your kitchen a vintage twist by "installing" a table whenever you wish. On the downside, however, it's just a simple, plain table with no sink or receptacle. "Very basic" is the correct term!
Read: Best Glass Wardrobe Designs for Drawing Room & Bedrooms
4. A Multi-utility Island
Modern kitchen designs include islands that have an amazing variant known as the multi-utility island, which provides convenience for everyday cooking. They serve the purpose of a primary countertop and are equipped with extended countertop space, drainage system, electrical circuits and sink. This is like your second kitchen and not just any auxiliary counter space. But you can go for this option only if you have a king-size budget! The cost of plumbing would be immense, so be ready to shell out some extra bucks! Also, the connection of the sink's supply and drainage lines do not quite tap into the mainline of the sink.
5. A Double-Tiered Cooking / Eating Kitchen Island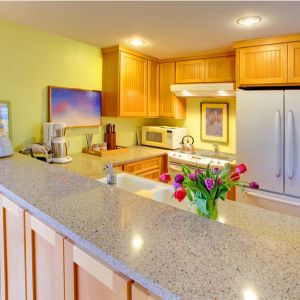 Sometimes you need that extra space for preparing ingredients for that exotic dish you have been planning or you just wanna grab a quick breakfast with your loved ones – sometimes you cannot have both right? Wrong. This kind of kitchen island comes with a unique design where you can do both but still manage to differentiate the cooking and eating area with a bi-level structure. The cooking area is at a lower level and the dining at a higher level. Ergonomically optimal design and height makes it a good addition to your kitchen. The only downside to this kitchen island style is that it reduces your cooking space.
Read: Beautiful Small House Designs and Ideas
6. Go Steel!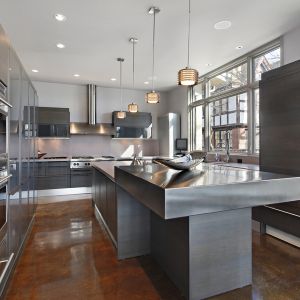 Stainless steel tables are ergonomically designed and slim in structure in addition to being very affordable. You can find them at cheap prices at restaurant supply stores. You can layer these stainless-steel tables with a butcher-block top in order to make it feel less like the back-end kitchen of a restaurant and more like a home kitchen! This is one of the best kitchen islands designs for a tiny kitchen.
7. Butcher Block Style Kitchen Island Design Ideas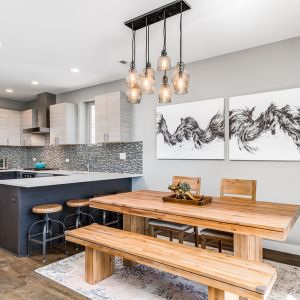 Amateur or professional, small butcher block tables are the best to do all your cutting, chopping and slicing. These tables usually come in compact squares that can easily fit in kitchens of any size, especially if you are a little tight on space.
8. Tile on Tile Kitchen Island Design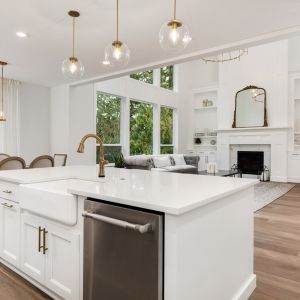 Are you a fan of retro? Do contemporary kitchen designs bore you? Then this is your perfect design for recreating that blast-from-the-past kitchen island! Design the heart of your home to add a touch of retro to your kitchen.
Read: A Dramatic Collection of 20+ Modern Kitchen Lighting Design Ideas for Every Household
9. Make a Colourful Impact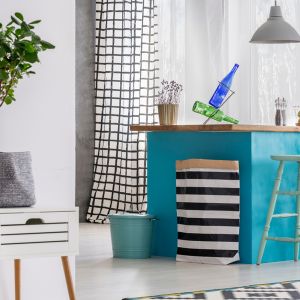 You can spruce up your small kitchen with a splash of contrasting colours that match the texture and shade of your bright cabinetry. Every day, entering your kitchen will make you cheerful instantly!! Another good idea is to include bright colour faucets to elevate the look of your kitchen. Just because you have a small kitchen does not mean you have to make do with a boring one. Personalise your kitchen just the way you want!
10. Scoop Out a Socializing Booth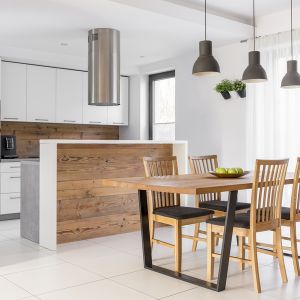 We all love to hang out in the kitchen with our family and friends while the aroma of good food surrounds us, especially during holidays. Make those moments more special by adding comfortable booth seating at the far end of your island kitchen.
11. Add The Terrazzo Touch
Bored of the same old countertop designs? Change that by adding a Terrazzo slab to your kitchen island design. Immediately attract attention with Marmozel which is like a cooler version of Terrazzo. Add this to your centre island kitchen designs to highlight the natural shape and texture of Italian marble.
12. Seek Out Hidden Storage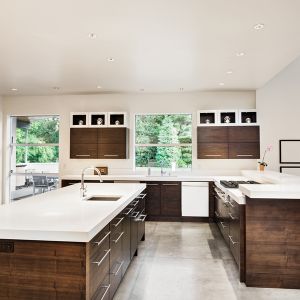 Anyone who cooks on a daily basis will agree thatyou can never have enough storage space! So, what do you do? We choose a kitchen island design with built-in hidden storage spaces with hidden door handles and discrete cabinets.
13. Go Dark!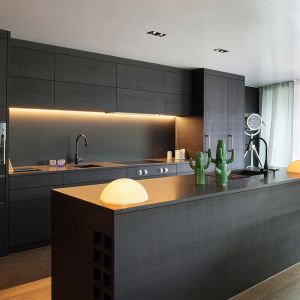 If you are one of those who are always worried more about cleaning up after yourself post-cooking, this is the perfect design for you. Not only will hone-leather black granite save you a lot of money, it is also extremely easy to clean, and hides dirt effortlessly.
14. Add a Console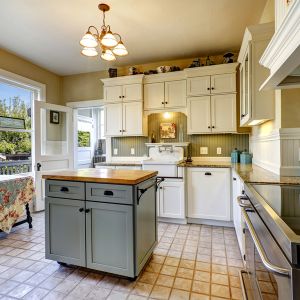 If you have a narrow kitchen, you can think of adding a console, which can also serve the purpose of a kitchen island. No matter what you choose- a modern Parsons style table or a more traditional marble-topped style, it will add value and class to your kitchen in addition to providing extra space for prepping your meals.
15. Go for a Waterfall Marble Design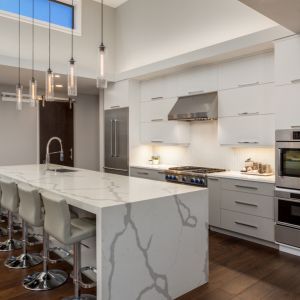 Particularly good for small kitchen designs with islands, you can create an illusion of more space by opting for a waterfall style marble design.
16. Raise the Bar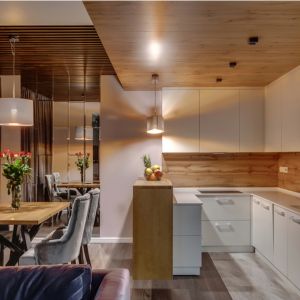 In case you don't have any room for an island in the centre of your space, you can align it perpendicular to the cabinetry or the wall. This will create an extension for a bar setting where you can socialize with your friends and also provide extra counter space.
17. Add Standout Stools
Sometimes standout stools are just what you need to elevate a modular kitchen island design. Add a few statement stools and see how your bland island area looks so much better!!
18. Bring in Shiny Surfaces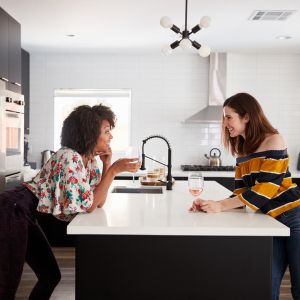 Sleek ebony coloured oak cabinets with contrasting flooring and dark granite counters- bring the shine on! It is moody, elegant and adds value and charm to your home kitchen.
19.Light it Up!!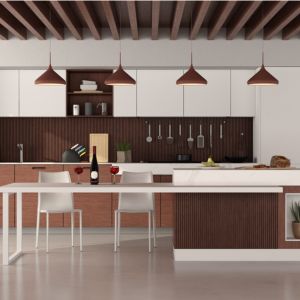 You can add focus lights or pendant lighting over your kitchen to highlight your island design and see how it transforms the whole look of your kitchen. Lighting is key, most of the time. You might have a really good good-looking kitchen, but unless you highlight the right areas, it will remain boring.
20. Minimalist Design
In many cases, less is more. A simple minimalistic design will help you create a warm kitchen environment where you would love to cook and socialize every day.
You have moved into a new house. You have a pre-customized modular kitchen. But somehow, it just seems plain and regular, like any other kitchen. If you relate, then check out the following tips on how to make use of a kitchen island and how to make it more personalized to your tastes and preferences. If you're looking to remodel your kitchen, or are in the process of designing your home and kitchen, it's time to call in the experts from NoBroker Interiors. Our team of experts can add style, functionality, and class to your kitchen with ease. Click the link below to see how we can help. You can even drop us a comment if you have any questions for us.
FAQs
Q1. Why is a kitchen island necessary?
Ans. A kitchen island provides you with extra space for cutting up and chopping your vegetables in addition to providing extra space for prepping your meals.
Q2. What are the two main types of kitchen island designs?
Ans. The two main types of kitchen island designs are portable and nonportable or standing island designs.
Q3. Can I customize a kitchen island even if I move into a pre-built home with a customized kitchen?
Ans. Yes, of course, you can. Kindly check the options discussed above.
Q4. Do I go minimal or all-out on the kitchen island designs?
Ans. This completely depends on your own personal styles and preferences.
Q5. Can an island make my kitchen look better?
Ans. Yes, it will. Simply add some stools, good lighting to your kitchen and highlight the island and everyone will love it!!