Wall trimmings, fake ceilings, and accent décor that use POP, often known as "Plaster of Paris" motifs, have become increasingly fashionable additions to residential interiors. POP is a white powder that is made up of semi-dehydrated gypsum. It is a substance that is resistant to heat and lightweight. When it is combined with water, it can be used to make attractive ceiling patterns with POP. POP ceilings may be put in place while the building is being constructed, or they can be added later. POP ceilings provide several benefits because of their high durability level and ability to retain almost all of their original appearance after years of use. They are an excellent choice for concealing pipes and cables and may even be built to cover up damage to the ceiling. Any new modern pop plus minus design is unaffected by the elements, needs little upkeep, and insulates spaces well against heat and cold. They are not very expensive and have the potential to make any area seem more put together.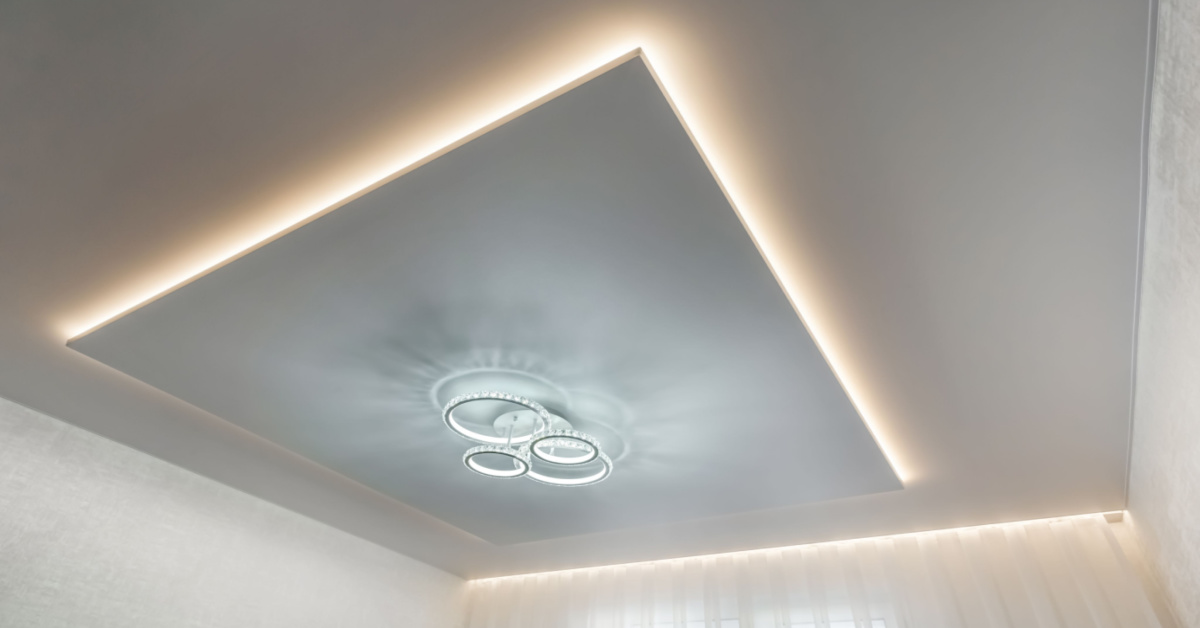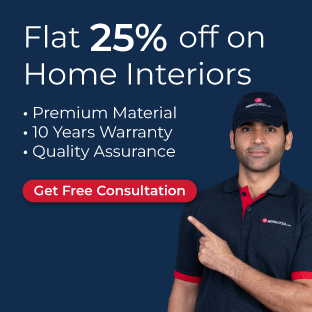 Benefits Of False Ceilings
Enhances the Overall Look of the Space
There are many different ways that the latest design of plus minus pop may be designed. It is possible to have ceilings designed in the shape of a bar or the form of a grid. If you are imaginative, however, a wavy design of a fake ceiling with many show lights looks fantastic. The homeowners' end goal is to have their "dream house" seem even better than it already does. Adding a plus minus pop design for a room may give it a more contemporary and elegant appearance, which is one of the most significant advantages of installing one.
Read: The 10 Most Beautiful Bamboo Light Ideas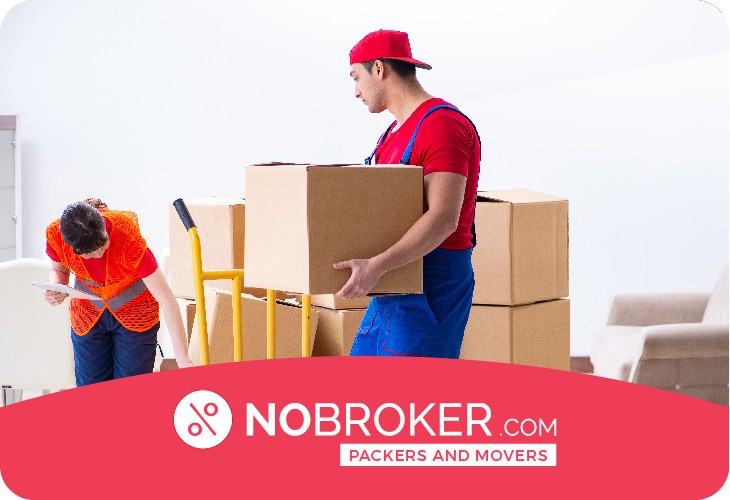 Book Best Packers & Movers with Best Price, Free Cancellation, Dedicated Move Manager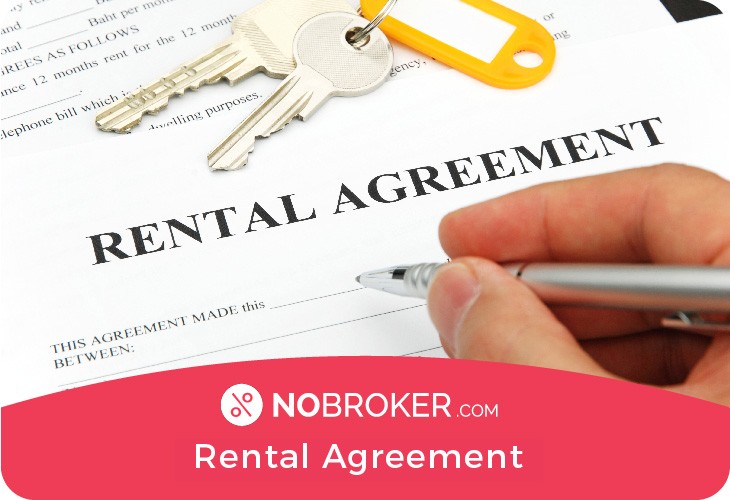 Get Rental Agreement With Doorstep Delivery, Super Quick & Easy
This is third
This is third
This is fourth
This is fourth
This is fifth
This is fifth
This is six
This is six
This is seven
This is seven
This is eight
This is eight
Your Ceiling will Have a Clean and Uncluttered Appearance
When a home is being built, many electrical cables, pipes, and ducts are installed inside the walls and ceilings. The use of false ceilings helps conceal any wires, cables, or ducts that may be dangling from the ceiling. You can keep those wires and cables entirely concealed under the fake ceiling if you have a false ceiling that is properly crafted. Indeed, this is one of the most significant benefits of having a pop design plus minus the latest design.
Keeps the Temperature of the Room Constant
Another reason for having a false ceiling design for your roof is an additional ceiling layer beneath the traditional roof. In the scorching heat of summer, this helps to maintain the roof's cool temperature. The traditional roof heats up when the sun's rays fall directly on the roof during the summer months, but the plus-minus latest pop design remains cool, keeping the temperature in check.
Read: Eye Catching & Beautiful Pop Flower Designs for Ceilings
Enhances the Overall Acoustics of a Space
The installed fake ceiling also manages a room's acoustics. It acts as a barrier to sound, which in turn helps to soundproof the space. If you have a large family with rowdy children that generate a lot of noise, installing a fake ceiling may be an option that would be beneficial to look into for your home. The extra ceiling, which is in the shape of a fake ceiling, serves to muffle the sounds and ensure that the atmosphere remains relatively quiet.
Keeps the ceiling at the same level at all times.
Installing a fake ceiling underneath an existing ceiling with a high height will make the ceiling seem smaller. Overall, the room becomes quiet compact when installing a trendy-looking false ceiling. To give a cosy and compact look to your house, add the false ceiling feature to your unit. Moreover, it is pretty easy to make any repairs to the latest pop plus minus design for the room. In contrast, damage to a fake ceiling may be remedied by simply removing the affected section and replacing it with tiles that match the rest of the ceiling. On the other hand, traditional ceilings need a great deal of time and effort to renovate.
Read: Blue Kitchen Cabinets: Add a Pop of Colour to Your Culinary Haven
Reduces Costs Associated with Using Electricity
The installation of artificial ceilings guarantees a decrease in monthly energy costs. The installation of a fake ceiling feature results in a reduction in monthly energy costs. In addition, temperatures may be lowered by using false ceilings. This, in turn, aids in minimising the amount that must be paid for energy. You don't need to use the air conditioner during the warm summer months or the heater during the cold winter months. The additional thickness of a new modern pop plus minus design installed on the roof is sufficient to provide the desired level of temperature regulation within the home.
A POP Design Showing a Film Roll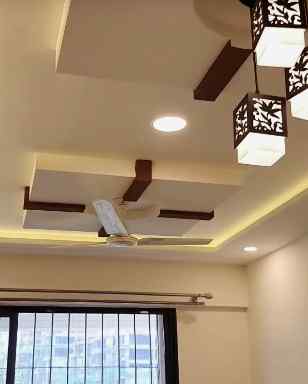 The atmosphere of your lounge space ought to be soothing. That is the room in which you may relax with a good book or watch a movie. A film rolls pop pattern painted on your ceiling would be an excellent choice for the living area of your home. It will elegantly convey the fact that you have a passion for movies.
POP Design Inspired by Brick Walls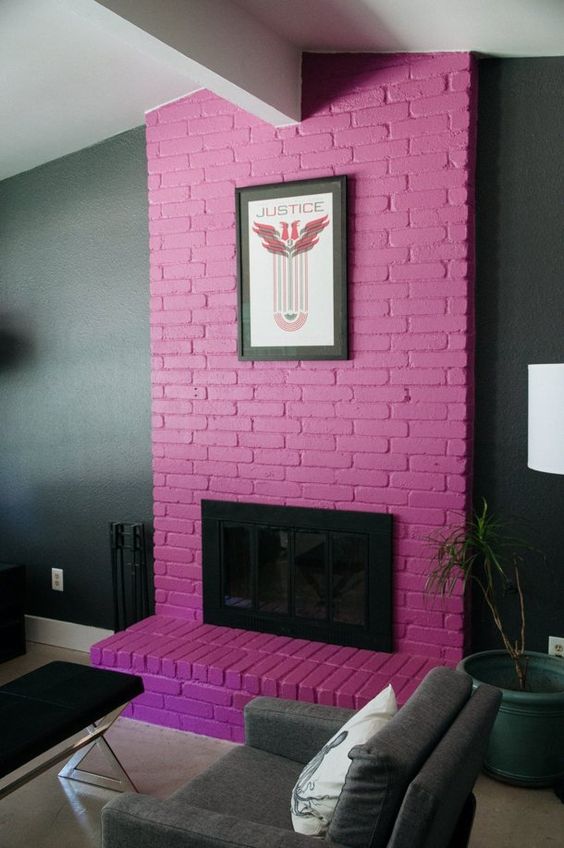 Using this attractive new modern pop plus minus design, it will be a piece of cake to give your contemporary abode a touch of the country. Pop can be used to give the appearance of bricks and create a rough texture, which may attract the attention of your guests. You may put this on the wall of your living room to make it magnificent. Brick wall design can also be coloured in several combinations, making it more customisable.
Read: Check Out these Bedroom Wall Photo Ideas and Decorate Your Bedroom
A Pop-Art-Inspired Yin and Yang Design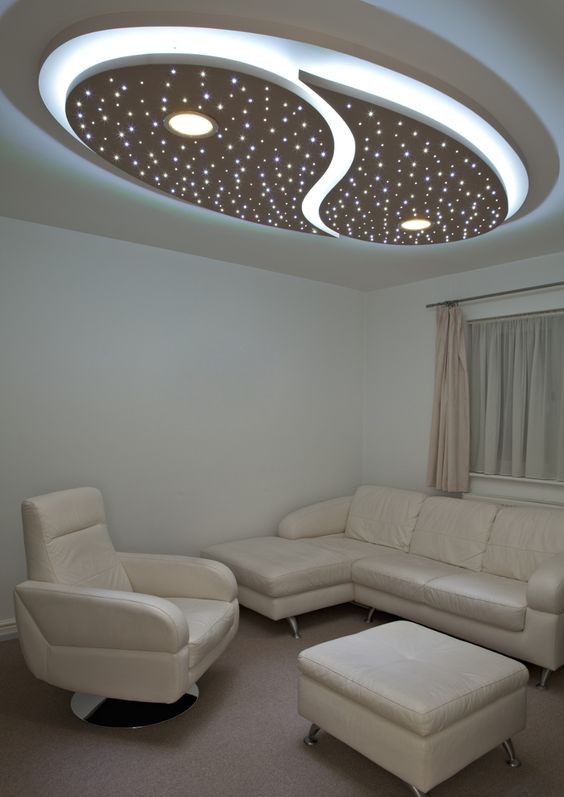 A global perspective is an essential component of every contemporary house. The Yin and Yang pop plus minus the latest design pattern would be a stunning addition to the ceiling of your living room if you were to install it there. However, to preserve the elegance of the emblem, the monochromatic appearance is the one that we recommend going for. Adding small spotlights.
Guitar Modern Pop Plus Minus Design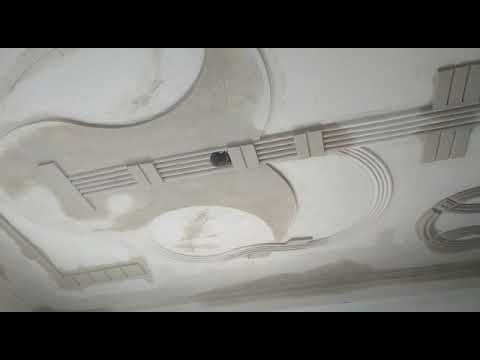 Anything is conceivable in the world of pop. This modern pop plus minus design is ideal for you if you play an instrument or have a deep-seated appreciation for music. Decorate the ceiling of your bedroom with a pattern of the guitar. Within the cavity of the instrument are the blades of your ceiling fan. A contemporary statement piece will be achieved with the overall aesthetic. You can also try a two-fan pop design plusminus if you are not limited by the space.
Design with a Floral Pop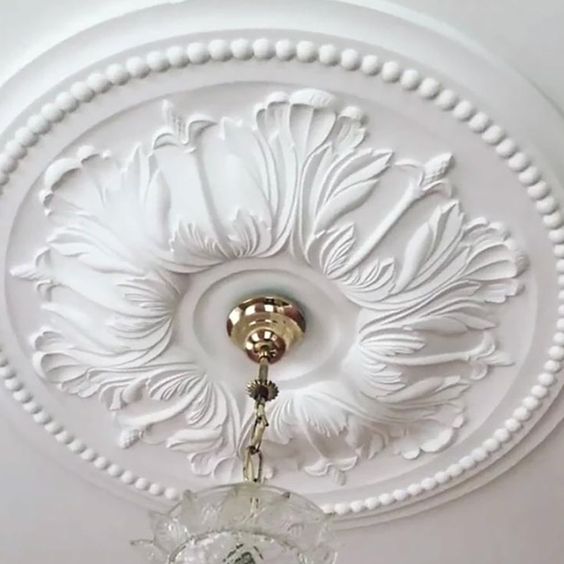 The flower arrangement created with pop on the wall unquestionably gives off an air of opulence. In addition, the ceiling will be painted in a pastel tint as an additional contemporary touch to the room. Using this new modern pop plus minus design for the hall, you may give the appearance that the wall in your flat is ultra-modern and magnificent.
Design with a Simple Layout and a Pop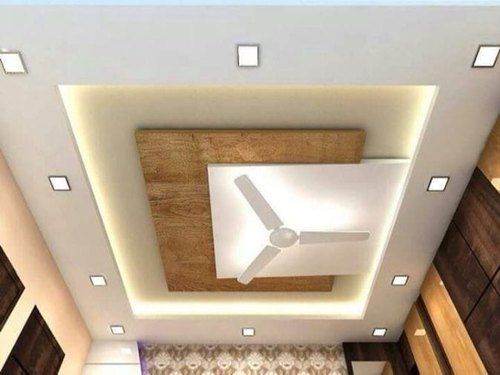 It is not a good idea to overstuff the ceiling if the inside of the room has already been designed very tastefully. Instead, you may aid in toning down and balancing the overall attractiveness of your home decor by adding a basic latest modern bedroom modern pop plus minus design.
Rectangular POP Plus Minus Design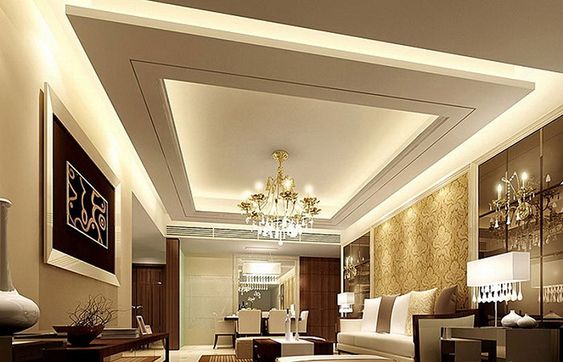 For locations with limited floor space, this plus minus pop design for the lobby in a rectangular block pop style is an excellent option. Your room gives off the impression that it is more expansive because of the rectangle you drew with pop along the room's perimeter for new modern pop plus minus design for the kitchen.
A Swirl on the Contemporary Ceiling of Your Home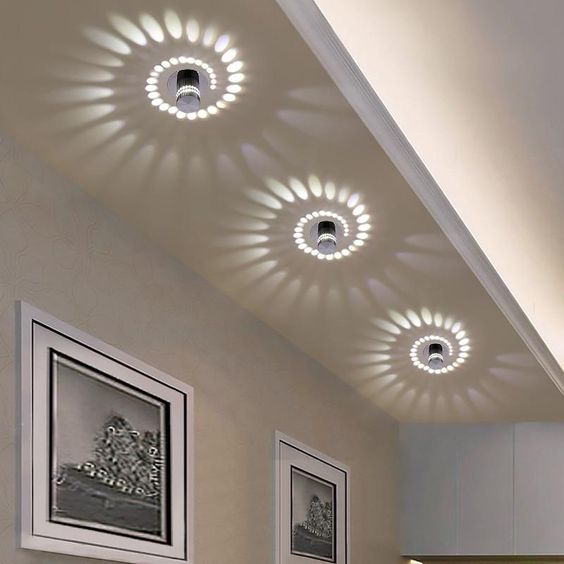 A swirl creates an opulent appearance in the contemporary ceiling. Particularly attractive is its appearance when coloured with white or off-white. Colourful lighting, rather than colourful paint, is the way to go if you're going for a lively appearance. This latest pop plus minus design for bedrooms is in-demand amongst new homeowners and young professionals as well.
POP Design for Puja Room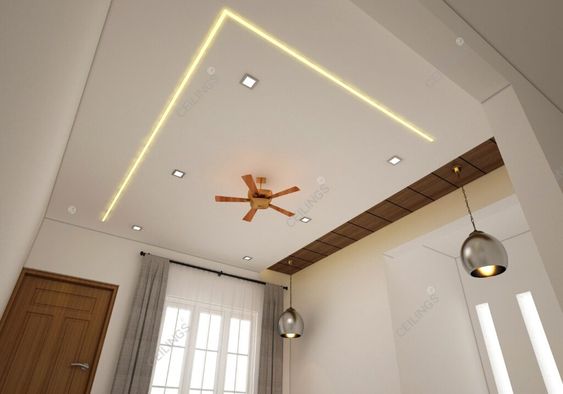 When decorating the house, make sure the puja room is not forgotten about in the process. It is a room that is often the most visited room in the house and hence it should always have a modern pop plus minus design. A wonderful new modern pop plus minus design would consist of painting an Om pattern with pop on the wall behind where you store your idol. Your Vastu specialist would also have a favourable impression of the pop plus minus latest design.
POP Design for the Lobby Room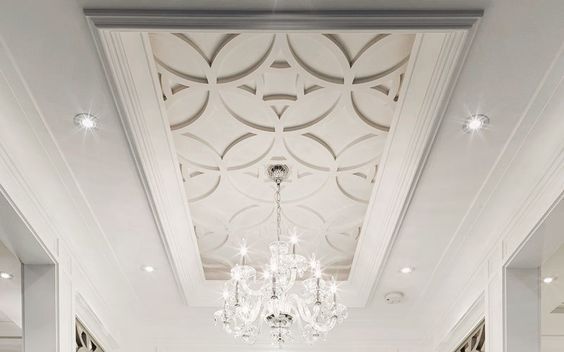 Halls, lobbies and waiting areas in commercial properties are often designed keeping the target audience in mind. Nothing could appear better than the latest plus minus pop design for the lobby centred on a tray in a living room that is medium in size or larger. Any opulent residence is incomplete without installing an elaborate chandelier on the principal tier of the pop tray ceiling. The pattern may also be extended from one ceiling corner to another ceiling corner if you so like. Any one of those things will elevate the style of your space.
Murals For a Magnificent Ceiling Design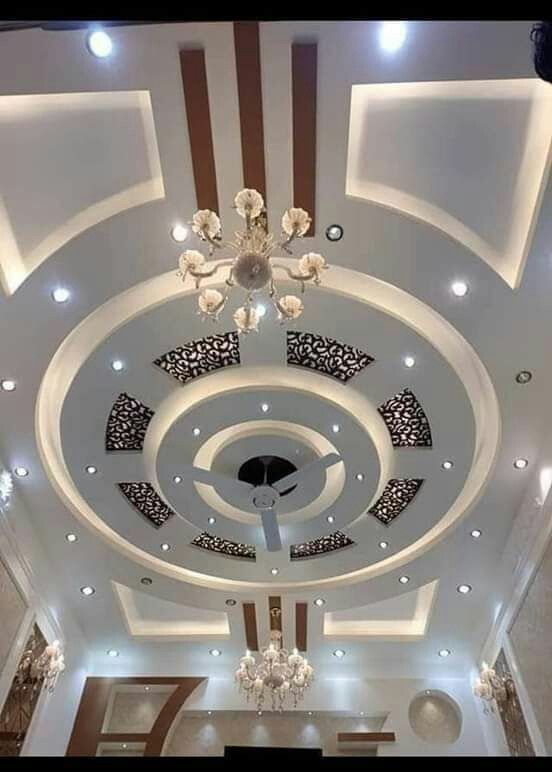 Design your ceiling to appear like the ceilings in palaces to give the impression of luxury. Install murals on each ceiling's corners, then follow them up with straight lines. This design is sure to make your house seem like a million bucks when it's finished. Even though it is an extremely pop design plus minus the latest, this design is still ranked among the best pop plus minus designs
A Pop Design with a Circle Cut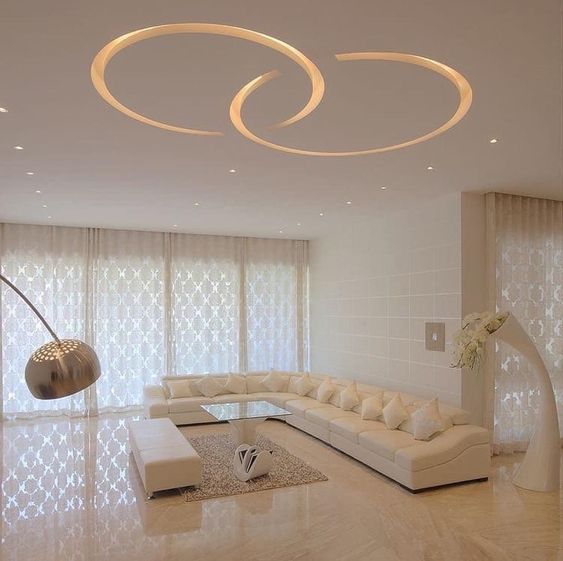 It's not a given that every fully realised latest pop plus minus design for a bedroom will have a pleasing aesthetic. However, it's common knowledge that the most elegant designs are the ones with the fewest components. One example of one of these latest pop plus minus designs for the kitchen is a circle that has been carved out of the ceiling and has a smooth feel. It is suggested that a light shade be used to colour the ceiling in a pop design for the roof plus-minus.
The pattern of Fish Scales in Pop Art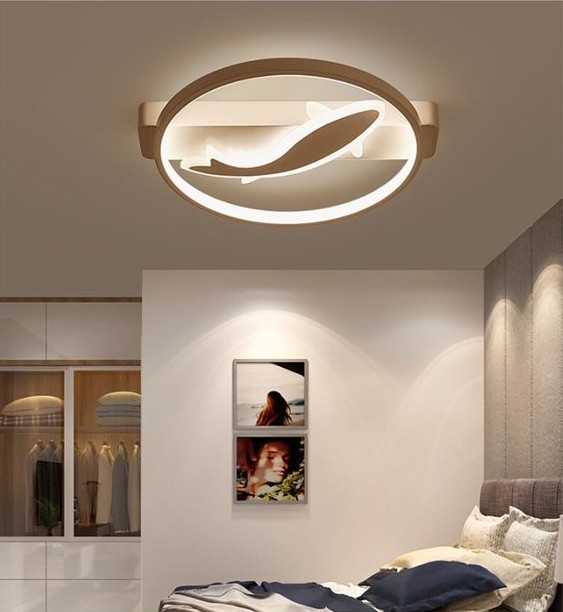 Even though fish scales stink, the pattern they make is gratifying to look at. The fish scale pattern produced with pop that you hang on the wall in your living room has the potential to convert your guests into lovers. Maintain the wall's original white colour. If you want to colour, put it in the details of the pattern where it's already there. If you colour the entire latest pop plus minus design for the hall, it will detract from its attractiveness.
Factors To Consider for Choosing POP Ceiling
It is almost impossible to find rooms that do not have false ceilings. One of the most important reasons, in addition to the cosmetic relief it provides, is that it helps conceal wires, cables, ducts, and the hardware of your light fittings, among other things. It is almost impossible to find rooms that do not have false ceilings. Additionally, it assists you in planning for ambient lighting, which is essential in establishing a mood in any given room. When planning on the latest pop plus minus design for the kitchen, here is a list of things that should and should not be done.
Be sure to check the height – Before even considering installing a false ceiling, one must ensure that the height from the floor to the ceiling slab level is sufficient to allow a false ceiling without making the space seem tight. Only then may one contemplate installing a fake ceiling pop.
Pre-plan – Decide in advance on the lighting scheme, as this will assist you in determining a design for the most effective pop design photo plus minus the latest.
For use in constrained areas – In areas with limited square footage, decorative flourishes should be kept to a minimum. Instead, the latest plus-minus-pop design for the drawing room should be selected with clear, straight lines. Mouldings and other decorative elements should also be avoided.
Maintain a boundary for huge areas – If you have a huge area at your disposal, you have the option of creating drama by using ceilings with two layers, as well as distinctive forms, textures, and finishes. If the room does not have a lot of height, you should attempt to construct a fake ceiling for the room that runs around the perimeter of the walls. This will ensure that the ceiling does not consume too much of the room's height and will offer you the option to generate ambience lighting.
These are some of the best new modern pop plus minus design concepts that you may want to think about incorporating into your house. I hope these fresh ideas for a contemporary pop plus minus ceiling design turned out well enough for you to use them. If you need help choosing the most suitable pop ceiling design, you must consult the home interior design experts at NoBroker. If interested, please leave a comment below this article, our executive will be in touch with you soon.

Frequently Asked Questions About POP Plus Minus Designs
Q. What is a plus-minus pop design with colour?
Answer: A plus-minus design is a trend in which pop design is layered with added false ceiling décor that creates spaces in both layers.
Q. What is the cost of a new modern pop plus minus design for the living room?
Answer: The overall cost of simple pop design 2023 starts from Rs. 30,000.
Q. Which pop plus minus ceiling designs are popular amongst Indian homeowners?
Answer:  A rectangular tray-like pop plus minus design or the latest plus minus pop design without a ceiling is popular among Indian homeowners.
Q. What are the factors before installing pop design plus minus 2023?
Answer: The ceiling height, budget, and lighting installation are some major factors to consider before choosing a pop ceiling design.
Q. Is It safe to install a pop plus minus design 2023 in the kitchen?
Answer: Yes, installing a plus-minus-pop design for the kitchen ceiling is completely safe.