Designing home interiors can be a challenging task without a well-thought-out plan. However, with our curated interior design ideas, you can confidently embrace your creativity and unleash your inner artist. Whether you're a design enthusiast or prefer thorough research, our tips and tricks will help you turn your house into a stunning masterpiece, making your dream home a reality.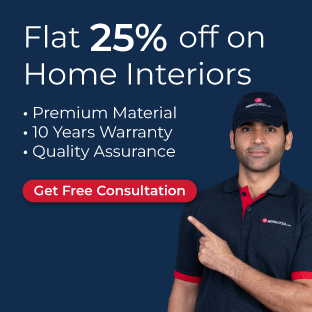 Popular Interior Design Trends for 2023
Unlike most other years, we were all too happy to bid adieu to 2022. The lockdown has ended, people are vaccinated, the dust has settled and the world is now trying to clammer back to bring back a sense of normalcy. In the midst of all this noise and chaos, your home is the one place of tranquillity that you can hold on to. So, now, is a good time to spruce up your home interiors if you were holding back last year. Remember this, in 2023, modern interior design trends will take on a whole new dimension because each of these has come out of a genuine need. These trends indicate how our living spaces are coping too as we learn to live in a pandemic situation.
Read: Welcome 2023 With Style: New Year Decoration at Home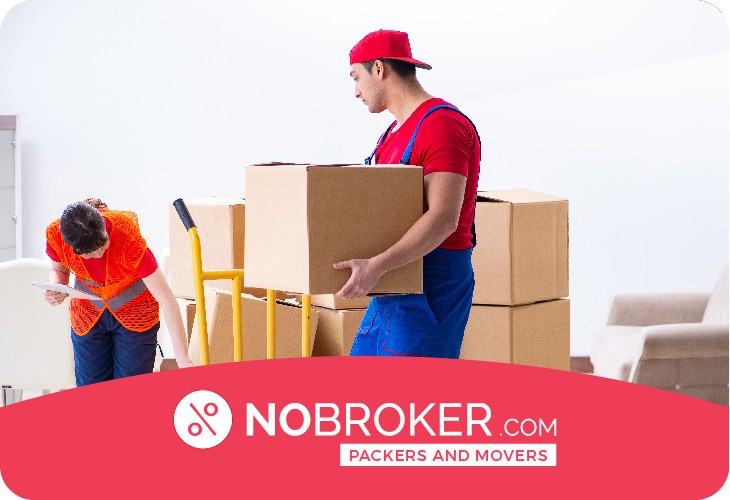 Book Best Packers & Movers with Best Price, Free Cancellation, Dedicated Move Manager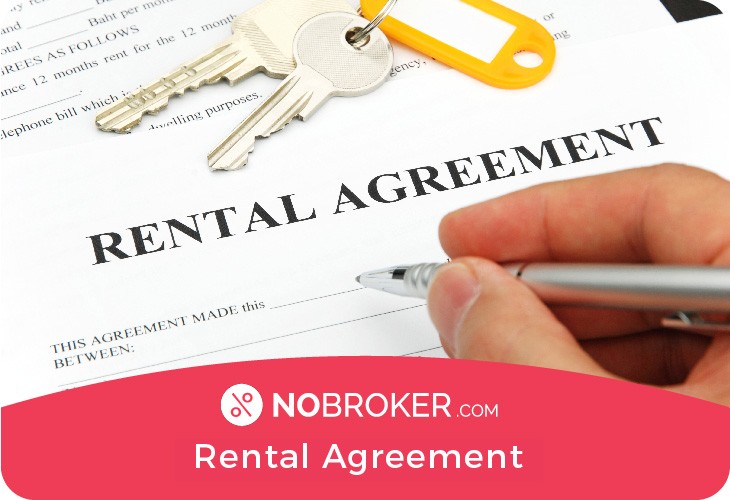 Get Rental Agreement With Doorstep Delivery, Super Quick & Easy
This is third
This is third
This is fourth
This is fourth
This is fifth
This is fifth
This is six
This is six
This is seven
This is seven
This is eight
This is eight
1. Pantone Colours
What is the Trend?
For the uninitiated, Pantone releases a colour every year that is supposed to dominate fields like fashion and the best home interiors tend to adopt them. Last year, for instance, the colour was classic blue. For 2023, it is a combination of Ultimate Gray, a deep and brooding grey that stands for endurance and maturity alongside the contrasting and Illuminating colour, which is a sunny yellow hue that stands for hope. The two colours are supposed to form a complementary pair.
How to Use the Colour of the Year?
Grey gradients or even geiges (beige and grey) make great backdrops for pop colours like yellow. So, consider having a bright yellow headboard against a grey wall. A yellow couch can be the pop element in an otherwise monotonous living room. You can also use yellow for soft furnishings while doing up the rest of the interiors in grey.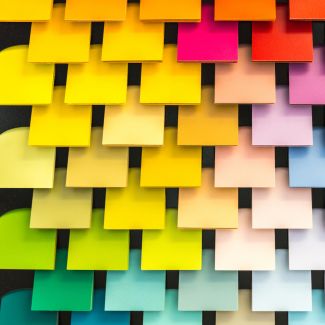 2. Rounded Furniture
What is the Trend?
While the last decade was all about furniture that adheres to clean straight lines, curves are definitely making a comeback! 2023 will see the return of furniture with rounded silhouettes and shapely legs.
How to Use it?
Pick chairs with rounded backs and consoles with shapely curved legs. Your couches should now have rounded arms and round coffee tables will soon become a rage. Consider throwing a circular rug into the mix to complement the curves of your furniture!
Read: Smart Bedroom: Elevating Your Sleeping Space with Technology
3. Light Coloured Wood
What is the Trend?
Each type of wood has a different base shade. For example, teak and mahogany are typically dark woods while maple and rubberwood are lighter in colour. It might be prudent to remember that light-coloured wood is a distinct feature of Scandinavian design. In the case of some of the best home interior designs, this year will certainly belong to light-coloured wood and by extension, to lighter gradients of wood-coloured laminates and finishes.
How to Use it?
Wooden tones are supposed to bring warmth, and in some cases, texture, to a space. But light-coloured wood helps open up spaces. Hence, you can now use wooden finishes in compact homes too. Light-coloured wooden flooring will definitely be in this season.
4. Cane Furniture
What is the Trend?
If we had to pick a texture for the year it would be woven rattan and if we had to pick a pattern, it would be speckled terrazzo. The two materials will be immensely popular and can be used throughout your home interiors.
How to use it?
Cane furniture, rattan mattresses, woven tapestries made of marcombe, baskets and planters (made of rattan or cane) are the best way to add some texture to your home. The good news is that they go very well with light-coloured wood (also in vogue) and the Pantone colour combination of the year.
Read: Office False Ceiling Design Ideas to Inspire Your Workspace
Terrazzo can be used primarily for flooring or wall cladding. However, the pattern in itself will be popular so you can use artefacts that have it or even speckled upholstery or soft furnishings.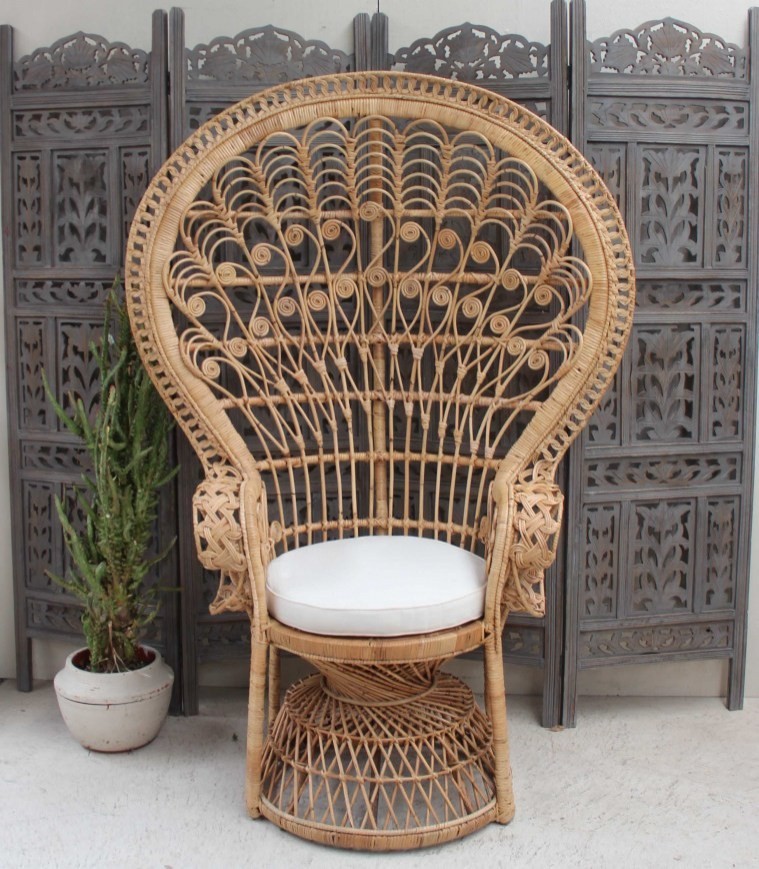 5. Sustainable and Eco-friendly Decor
What is the trend?
Staying indoors for the better part of 2020 has had a profound impact on our perceptions. One of the more desirable perceptions has been about nature and how we must start preserving it at least now. In home interiors, this manifests itself in sustainable and eco-friendly design. The more natural the materials you use to decorate your home, the more sustainable it is. Use as little plastic as possible and stick with materials that have a lower carbon footprint.
How to use It?
Houseplants are our best friends in this 'new normal' and we must use them a lot more to decorate our homes. Moreover, use natural and biodegradable materials like wood, hemp, cane, rattan etc. for furnishing your home instead of synthetic items. Also, think local and use items that can be locally sourced like tribal art or hire a local artist who can paint your walls for you.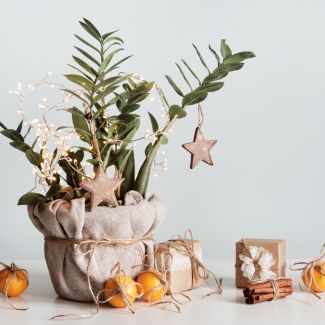 6. Retro Elements from the 80s
What is the trend?
There is nothing quite like the racy eighties. All that bling, glitz and glamour is now back! Whether it is disco lights or architectural breaks like arches, 80s decor elements are making a comeback starting in 2021.
Read: Fun Bunk Bed Design Ideas that People of All Ages will Love
How to Use It?
Pick one bingy item for your space so that it might add a touch of glamour to your home. Metallic lights are particularly popular in this regard. Consider creating faux arches with wallpaper or revamping a window to look like one.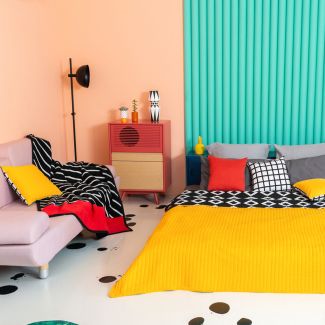 7. Adding the Element of Nature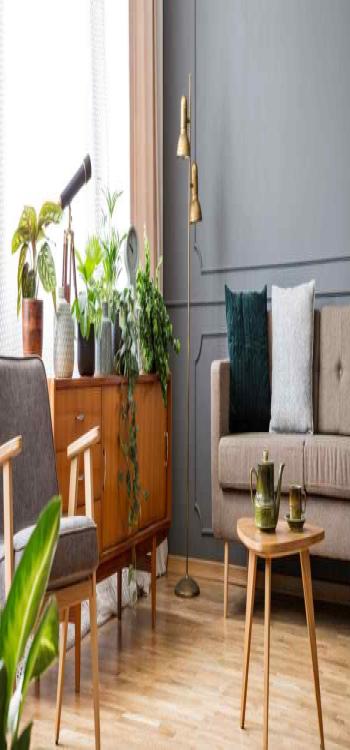 What is the trend?
Greenery and nature always have had a favourite place within the home, bringing the outdoors in, and refreshing us with its fresh bounty every time we step into the house. This trend of adding the element of nature in one way or the other can transform your home décor – across warm and soft tones to soothe your mind.
How to Use It?
Go for an abundance of potted plants and climbers in different rooms of your home. You can also add natural home décor products in the form of wooden furnishings, handcrafted jute, or palm items, and even bamboo-based items. Using such products will be cost-effective as well as environmentally sustainable.
8. Adding a Splash of Art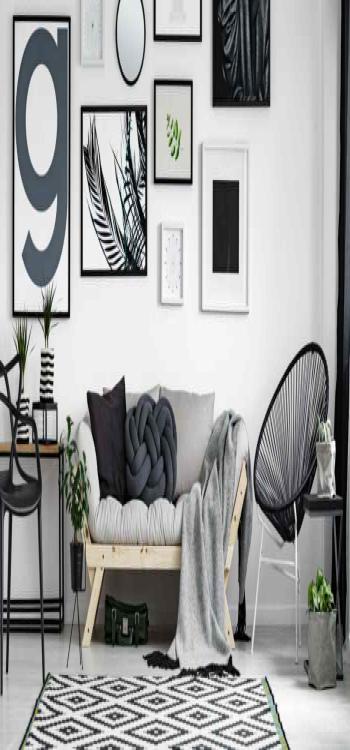 What is the trend?
Rather than having a bare interior wall design and maybe a picture hereand there, or a wall calendar, using art to decorate the room is a great way to pep up your home. The trend of adding art to empty spaces helps pull the entire room together and adds a thematic aesthetic to home décor. You can also incorporate artistic home interior design ideas for small houses, as they work to pep up any space.
How to Use It?
You can use your existing home décor to place them with architectural detailing. This can include anything from playing with exciting frames for pictures, using magazine cutouts to create a cut-out wall space, hanging a giant painting, decorating the wall with your memories (just like Instagram!), and even painting new art pieces to be added regularly.
Mastering Home Interior Design: Observing Your Room's Layout for a Perfect Match
Avoid blindly following Pinterest's layouts; understand your room's unique strengths and work with them. Observe how windows, negative space, and furniture placement interact in your space.
Even if you are going for completely new interior decoration ideas, account for lighting in the space from the beginning. Understand the natural light that enters your room as well, do you want to place furniture where you'd like to sit and read, maybe add a work desk, not to forget, correct placement so that you get no glares off any screen.
Place your furniture in a way that you get the best of the weather you've created in your room, you don't want to have your couch miles away from your air conditioner or fan, and you especially don't want it close to any heating units. The weather is crazy enough outside, choose a room interior design style that works for you inside.
Kitchen Hacks – Interior Design Ideas for Kitchen
The kitchen is the heart of the home and also happens to be the place where a lot of people hang out, so you want this space to be a place you enjoy, and like moving around in. You can't cook and create in a place with hardly any space.

Read: HDHMR vs Plywood: Unleashing the Potential of HDHMR Boards
A Pop of Colour Never Hurt Anybody
Most people think of kitchens and assume white. White cabinets, white walls, whitewashed everything, but that doesn't need to be the case. Bring out your cabinets with vibrant colours that contrast the colour of your wall, from deep purples to blues and reds. Or paint your negative spaces in soothing colours.
Play with Textures
From Italian brick walls to Moroccan clay tiles, there are multiple textures you can add to your kitchen that make it as eye-catching as it comes. Many designers are now using natural materials like slate and granite or even stone, which can be honed or glossy, to give your kitchen a tactile feel. For the more daring, reclaimed wood has a neat rustic charm.
Wall Displays
Open shelves are a big winner when it comes to showing off your styling abilities. Fill them with everything you need daily, from organising to preparing meals. You can add hooks to hang cups or cutlery, tea lights for a little mood lighting, and so many more things that bring out the best parts of you in your kitchen.
Living Room Hacks – Interior Design Ideas for Living Room
This is the main part of your home so it has to look great but also be comfortable and functional. Planning your designs to tick these three very important boxes is a task in itself but it can be done.

Read: Kitchen Peninsula Design Ideas: Maximising Your Kitchen Space
Add a little crazy
If you're one to stick to monotonal colour palettes, or like the organised side of things, this could help you step out of your comfort zone. Add a green coffee table that's made out of plexiglass or get an unconventional chair set. Use elements that break out your classic pieces without overshadowing them.
Hanging Furniture
Nothing stands out more than furniture suspended from your ceiling. Hanging chairs or a small in-house swing set are the perfect way to bring a little cheer to your living room. It's the perfect blend of cosy and cool, and after a long day, who wouldn't like a little swing in their step?
Statement Lighting
The best way to glam up your living room without being too showy is statement lighting. With a wooden coffee table and eye-catching metallic lighting, you're sure to add some zest to your room.
Bedroom Hacks – Interior Design Ideas for Bedrooms
The bedroom is where you go to rest and relax, your lieu de Repos, it should reflect the emotions you want to feel after you come home from a tiring day. Nothing says more about you than your bedroom, an extension of your personality if you will.
Floating Furniture
To make your room seem less cluttered and messy, opt for low-to-the-ground beds and nightstands that are built into the wall, this gives off a very sleek floating effect.
Using a Canopy
Not only does this add a cool princess-tower feel to your room, but it's also great for keeping the mosquitoes at bay. And you can play around with different colours and add some fairy lights on the panels as well. You also make your own canopy sheet by buying materials like mesh in the colours you prefer.
Use Your Vertical Space
By doing so, you can add more to your room by installing floating shelves. You can use them for books, posters, music systems, and anything that you like. This also clears up enough space to add essentials.
Bathroom Hacks – Interior Design Ideas For Bathroom
Given that most bathrooms are not the biggest canvases when it comes to designing them, there are many fun and creative ways you can personalise your bathroom with ease. Whether it be for photoshoots or bubble baths, you can always make your bathroom design one of a kind.
Use Natural Materials
If your house is gifted with natural materials, use them! Materials like brick and stone bring so much depth and dimension. With this you can place mirrors and white cabinets, with a pop of a cooling blue, using accessories and towels and much more.
Size Doesn't Matter
Small bathrooms do not mean you can't go all out. If you have a small bathroom, instead of adding shelves, you can place a tray over your laundry bin. Use your hand towels and accessories to brighten it up with colour, and of course, play around with textures and tiles.
Fill it with Small Statement Pieces
Adding pebbles and fake grass or a bonsai tree adds a lot to a room that not many people pay close attention to. Adding small wooden shelves near your mirror gives you easy access to the things you use on a daily basis as well.
Bathroom Interior
Kiddies Room Hacks – Interior Design Ideas for Kids Room
Kids are the pickiest when it comes to the things they like. Naturally, they want their rooms to replicate their favourite cartoons and superheroes, but let's be honest, that's impossible and kids change their minds frequently, you can't change their interiors every day. With a little childlike imagination and the practicality of being an adult, all things are possible.
Keep Room to Play
Kids don't care about the interiors and whether they're rustic or modern. Like Luke from Modern Family, they care about the bigger things, like where they can play and run around and make a mess and create alternate realities with their toys. Create a room for them to play, you wouldn't want to step on a Lego in the living room, would you?
Invest in Long-Lasting Furniture
Today, the pull-out bed seems like too much for one kid, but one day that's where the sleepovers might happen. That desk you think your kid is too small for, he's going to be spending a lot of all-nighters in school trying to meet the deadlines he procrastinated, at that very desk.
Encourage Their Creativity
We all know that children have the craziest of ideas and solutions to problems, that our stress-induced adult brain cannot comprehend. The same can be said about their home interior design ideas. Boost their creativity and imagination with interesting wallpapers, glow-in-the-dark animals, galaxies and other things your kid will give fond memories of.
Study Room Hacks – Interior Design Ideas for Study Room
Homework, assignments and exams are a part of growing up no matter how much kids hate them. The important thing to remember when deciding the interior designs for a room like this is that your child is going to be distracted, going to want to play and basically not doing what he/she should be doing in the room, in the first place. That's why you should design it in a way that stimulates the learning process in a child's mind.
Make it Comfortable
Your child will be spending a lot of time in here, they can't be sitting on acrylic stools that give the room a splash of modernity. Comfort is key, chairs with a good backrest, lights that aren't harsh, tables with a good amount of space, all of this will create the best interior design for your child's study room design.
Chalk Boards and White Boards
Chalkboards or whiteboards are great for maintaining deadlines and keeping track of what needs to get done, and checking off a task is great positive reinforcement.
Vision Boards
Vision boards are very motivational for kids when it comes to planning out where they want to be in life. Of course, this decision is static. But it does give them a sense of discipline to get to where they want to be one day. It also plays a huge role in reaffirming your child that their future is intact and, not to sound too naive, a sense that all things are possible.
Maintaining a Budget While Deciding on Interiors
If you want to keep the cost of your remodel/redesign under control, a budget is a necessity. Set a budget for your project in advance. Sort your expenses into must-have, nice-to-have, and not priority categories. Afterwards, estimate how much those goods will cost.
You can begin by making a spreadsheet and adding line items for each component of the project. Cost estimates are included along with any fixed costs, and once you receive the actual numbers, they are replaced.
Calculate square footage to get an idea of your material prices if you intend to source any of the items yourself.
Maintain an updated spreadsheet so you are aware of your financial situation.
Always include an extra 10% to account for expense overruns. Some would argue that 20% is more suitable. 10% should be adequate for a garden makeover. It is recommended to choose 20% when remodelling a kitchen completely in an older home.
This overrun budget will help you get past unexpected expenses like rotting wood behind kitchen counters or extra water-proofing requirements.
Once you've decided on a budget, follow it. During the endeavour, resist the urge to stray from your budget. Budgets blow up in this way. Don't do that until you can really, genuinely afford it.
Things to Keep in Mind While Planning for Interior Design
The house you live in says a lot about you, the first impression of sorts. When people walk in, there are multiple things that may catch their eye and they see a lot of you in those things. You want to make them count. Interior design is an extension of your personality and it can also be an extension of the person you want to be someday. But when you are designing the interiors of your house. It's important to keep in mind some things.
Observe your house.
Find out what you like.
Find out what makes you happy.
Figure out your style.
Know your budget
Quality is always preferred over quantity
Consider your architecture
Leave enough free space
Make it family-friendly
Involve an expert always
Understand your layout
If you have enough experience, you can plan and create the house interior on your own and save yourself a good amount of money. Designing a house interior, especially in a year like 2023, where you know you are going to spend plenty of time at home, remember that the process has its ups and downs and that's why we're here to help you!
The expert Interior Designers at NoBroker can help you achieve the look you want within half the time and amount it would take for you to do it on your own.
These 5-star rated Interior Designers have years of experience and the eye for detail that your home deserves. Don't think twice, just click the link below to learn more and you can even get a HUGE DISCOUNT!
Interior Design Services in Top Cities in India
FAQs
1. What are the most important components of interior design?
When it comes to design, the most important factors or elements to keep in mind are, colour, form, space, texture, pattern, line, and light.
2. What should I consider when designing the interior of my home?
Some of the main things to keep in mind when designing the interior of your homes are- the structural integrity of buildings, local codes, regulations, and standards, anthropometry, ergonomics, spatial concepts, etc.
3. What are the 5 principles of interior design?
When it comes to interior design, most people follow the 5-principal rule. The 5 principles are- balance, rhythm and repetition, emphasis, proportion and scale, and harmony.
4. What should I say to my Interior Designer before I start redecorating or decorating my house?
Firstly, gather some images that are similar to the vibe or aesthetic you are going for. Start small, and ask them how they can incorporate their skills with your ideas, to create the best interior possible.
5. What are the qualities of a good interior designer?
A good interior designer will have the ability to communicate with you in a way that you both make the best of it. They should have good artistic abilities, pay close attention to detail, creativity, etc
6. What if I don't use an interior designer?
You can design your house by yourself, there is no stopping that. However, with an interior designer, you are with a professional who has a lot of experience and knows the ins and outs of interior design and how to get you the best.