Your bedroom is the place where you spend your private time alone or with your dear one. This is the place where you can relieve yourself of stress from the entire day and rejuvenate yourself for another one. Therefore, your bedroom must be relaxing and calming.
When it comes to your bedroom, you have to be very thoughtful regarding 
interior decoration. From furniture to the curtains, you should choose everything very carefully. And when it comes to the interior decoration of your bedroom, you have to choose the right colour, if you want, choose two-color combinations for bedroom walls.
Monochrome colors have gone outdated. It looks a bit boring and doesn't have much charm to keep you calm yet happy in your bedroom. That's why the modern interior decorators always opt for two colors for bedroom walls.
According to experts, the colors of the walls have a strong impact on your mood. So having dual colors can reflect your mood perfectly.
Also, the best color for bedroom walls can remove that monotonous feeling you get when you enter your bedroom. It is the vibrancy, and the lively nature of these colors that can revive your mood after a bad day.
So what are the best bedroom color combinations you can use in your bedrooms? Read on as we have compiled them for you.
1. Indigo and White
Though color blue has always been the favorite color for bedroom walls for a long time, indigo can add more vibrancy to your walls. The combination of these two colors is soothing and relaxing. Indigo provides warmth to your room, and when it is paired with white, your room will look sophisticated and cozy.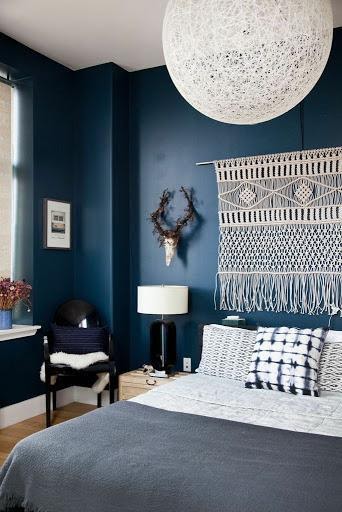 2. Peaches and Cream
How about capturing the feeling of summer inside your bedroom? It is warm and bright, right? Get a touch of the color peach on your bedroom walls, add in a bit of white to sober the brightness of the colour. White can keep balance, while peach uplift your mood every morning.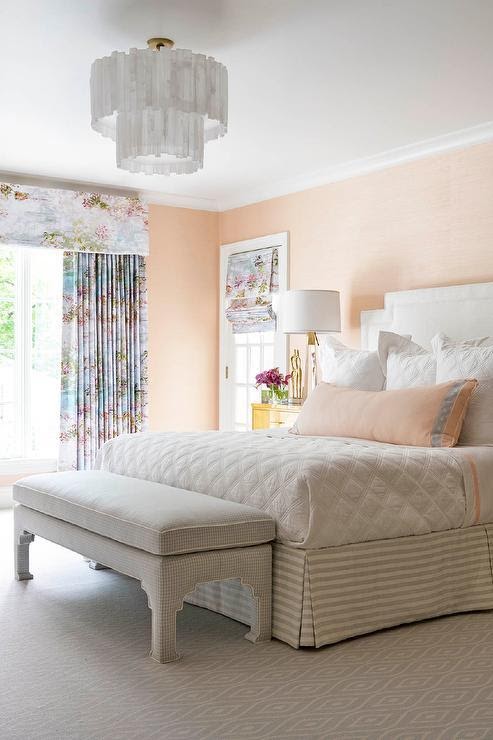 3. Creams and Coral
Do you want a royal touch to your bedroom? You can turn it into an elegant corner of your house by having these two colors on the wall. The delicacy and smooth appearance of these two colors can turn your bedroom into the most relaxing zone of your home. Make sure you use gray curtains to maintain that even tone in your room.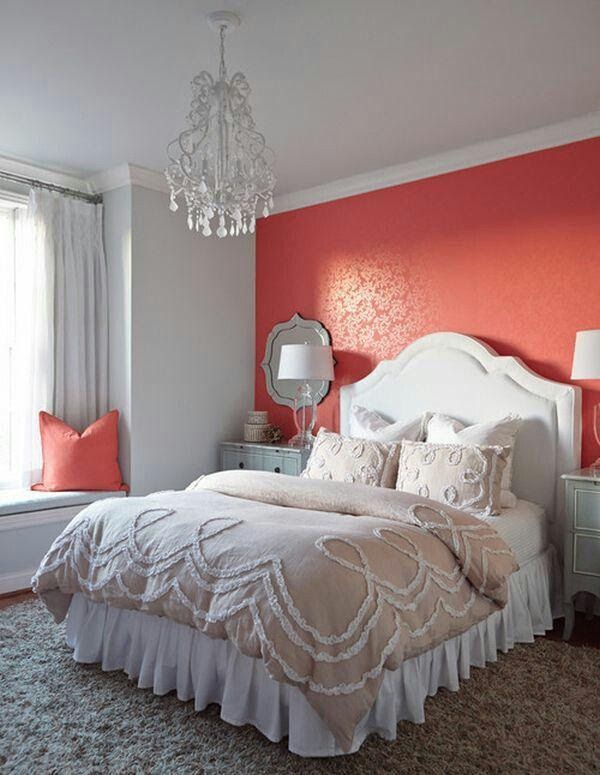 4. Gray and Yellow
Are you a bit adventurous by heart? Then this can be one of the best bedroom color ideas you can get. Gray and yellow rarely go together. But you can get the expertise of your interior decorator on mixing and matching these two shades. When the calming attributes of gray mix up with mellow yellow, it creates magic.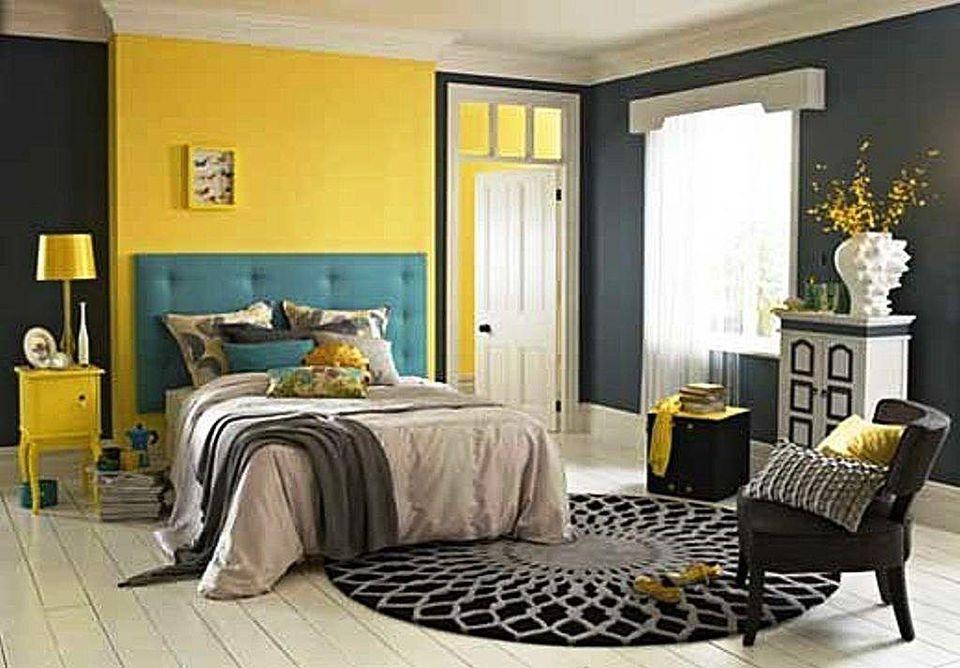 5. Beige and Lush Green  
These two combinations are among the best ones if you want earthy tones in your bedrooms. Lush green walls can add freshness to your bedroom while the earthly tone of beige can keep the balance. To experiment with the earthly tone, you can also color the bedroom walls with a combination of cream and muted greens or warm grays.
6. Brown and Cream
Brown is another color that is off-beat when it comes to the color the bedroom walls. But when it is combined with cream, it can lend an elegant, chic look to your bedroom. If you are using brown, be selective while choosing the shade. Talk to experts before using it. Also, make sure you choose the right furniture in your bedroom to complement it.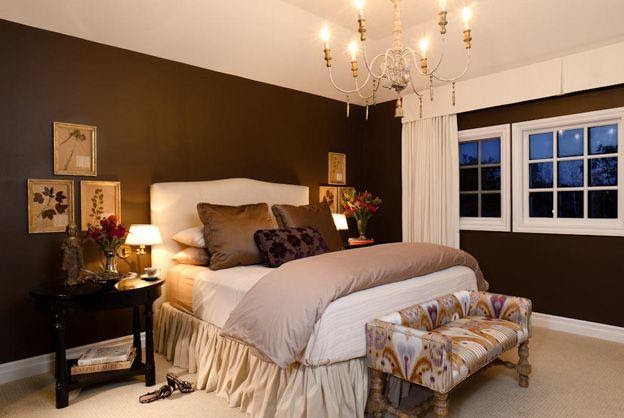 7. Purple and Gray
This is another paint combination for the walls of your bedroom that can give you a regal ambiance. The bold shade of purple can add liveliness to the room, while gray can subdue the overbright effect of purple. Make sure you can go for bigger furniture and other details to have a larger-than-life touch in your bedroom.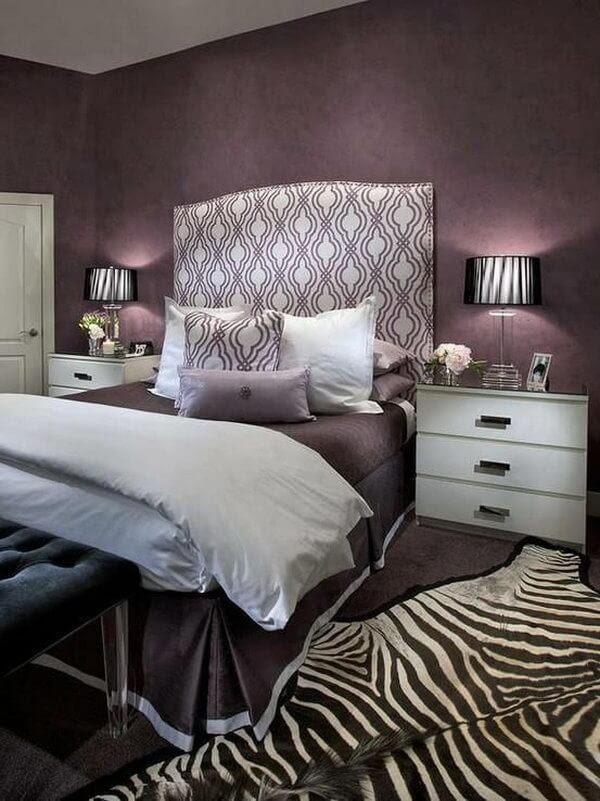 8. Blue and Royal Red
You need real guts to go for this combination as a small mistake can destroy the look of your bedroom. And what happens if everything goes right? This can be the envy of your visitors! Use the jewel tone of red to bring brightness to your room and let the contrasting blue calm your senses after a hectic day. You can go for this combination for your master bedroom.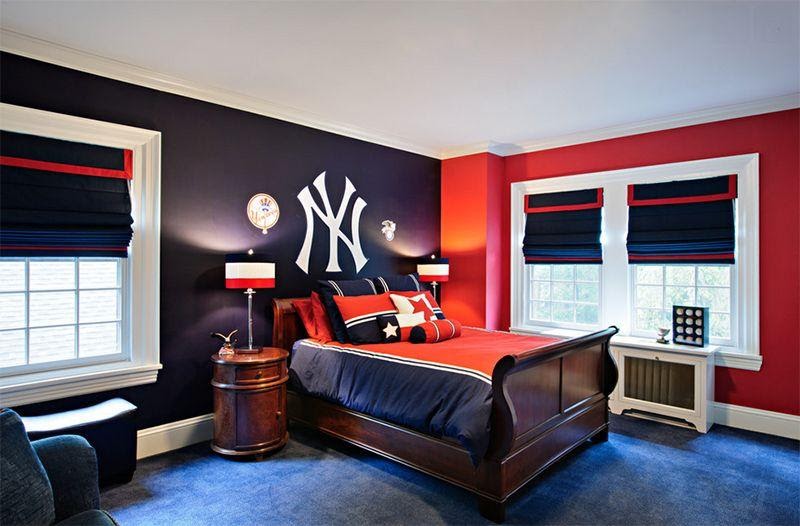 9. Red and Yellow
Are you confused about this combination? Don't be, as this is the perfect color combination to add a bohemian look to your bedroom. If that defines you the most, you can go for this room wall color combination. The shade of red should be subdued while the yellow has to be mellow to create proper harmony in your bedroom.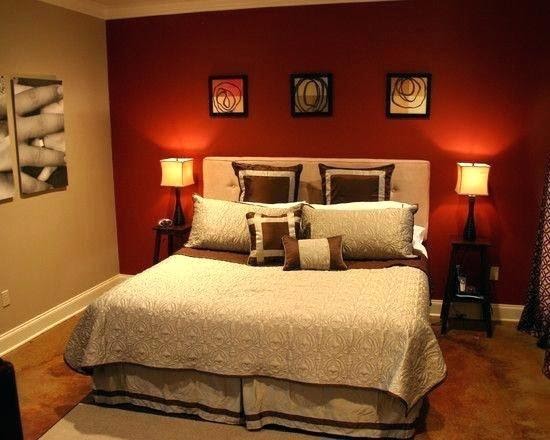 10. Light Blue and Yellow
Make sure you use the vibrant shade of yellow and the light shade of blue to create an excellent ambiance in your bedroom. This is a color combination that can lift your mood instantly and also make your bedroom look more spacious and more prominent.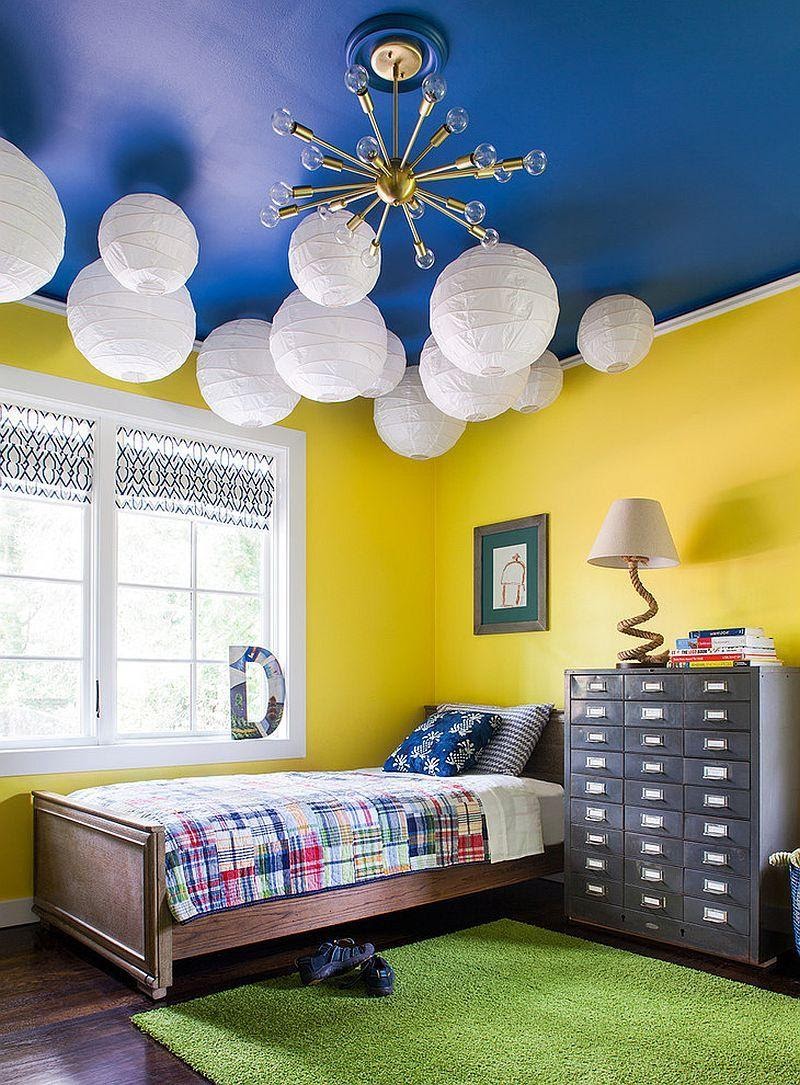 11. Lime Green and Yellow
Yellow has always been a favorite color when it comes to the color you should choose for the walls of your bedroom or any other room. This color can make your rooms look spacious and brighter. If you are looking for the best color for bedroom walls, you can go for the combination of lime green with yellow, to bring a piece of spring inside your room. If your room is small, keep the ceiling white.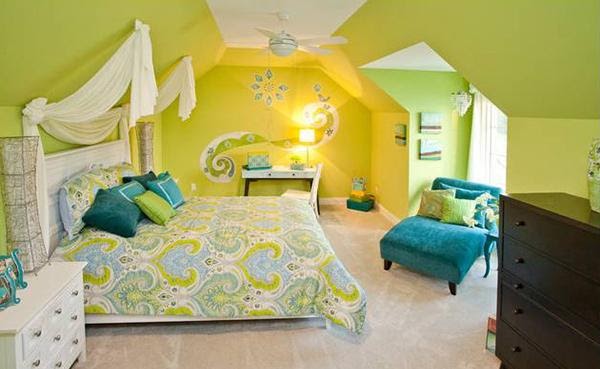 12. Burnt Orange and Purple
How about trying a smoky and sultry combination? You can go for it if you use burnt orange and purple. The look is quite satisfying and equally exciting. To fire up your sensuality, this color combination plays an important role! As both the colors are of a deeper tone, it will make your bedroom look like an emperor's room.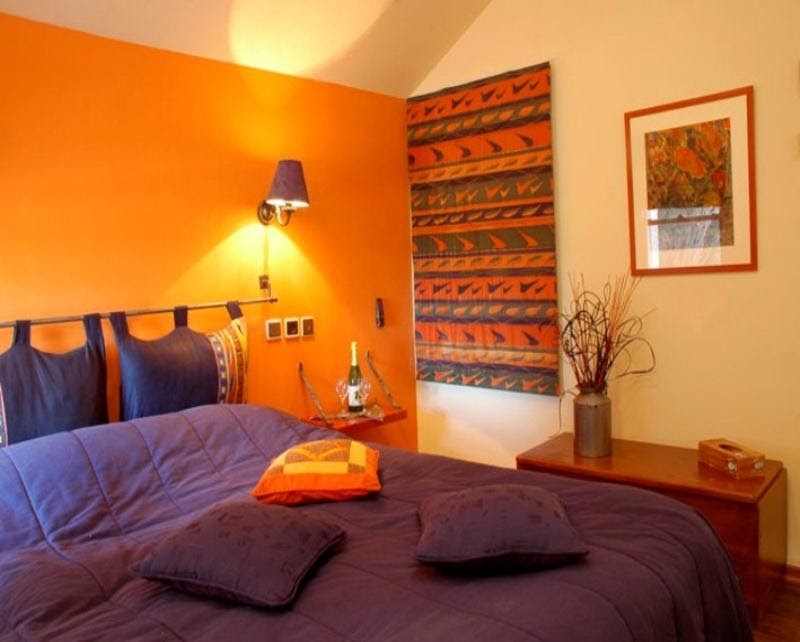 13. Light Brown and Muted Green
Not all bedroom wall color combinations are vibrant and colorful. Sometimes you need a space where you can relieve all the grievances of your heart. Too many pulsating colors can be a pain to you then. If you have two bedrooms, you can go for this color combination in one bedroom to make it subtle and subdued. You will feel calm and composed there if you are having a turbulent moment in life.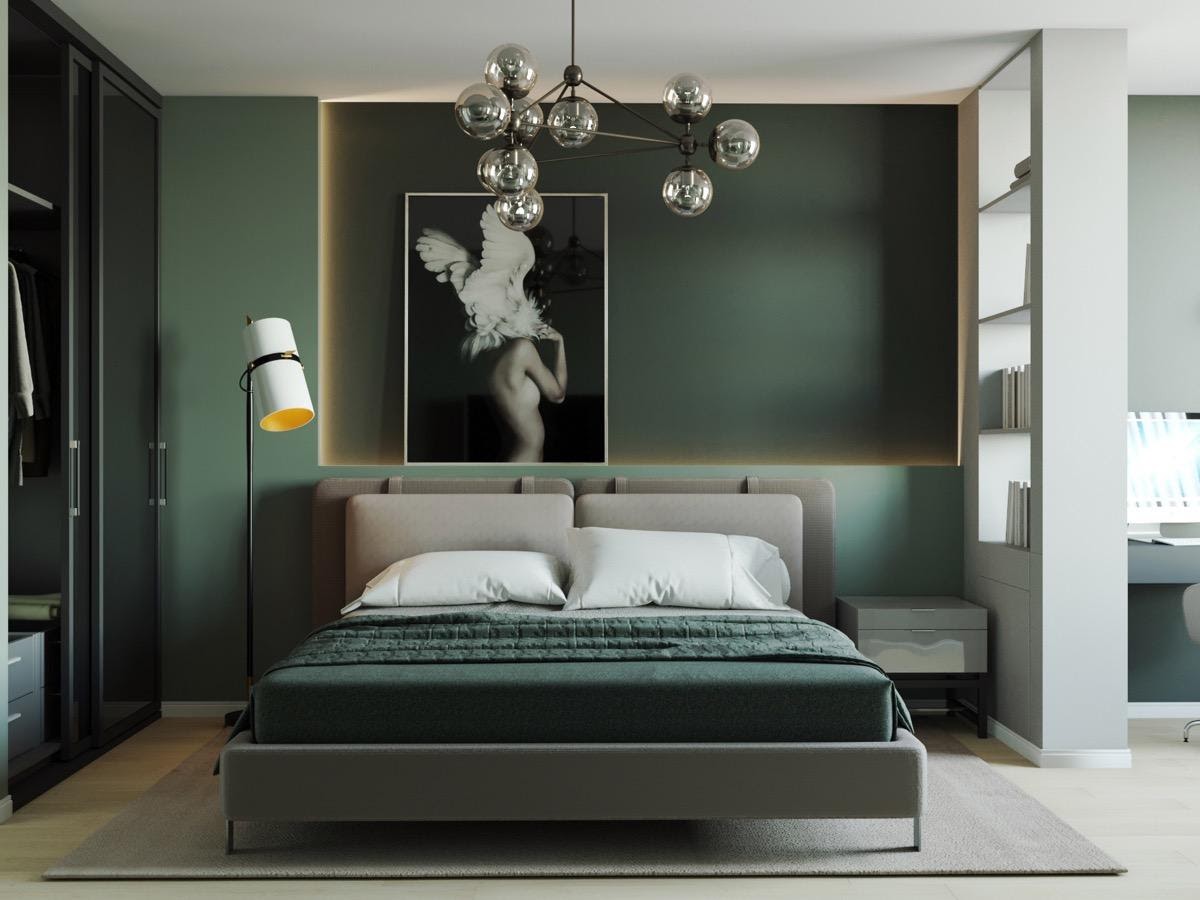 14. Green and Pink
Both of the colors have their luster to make your room look sophisticated. When it comes to a two-color combination for bedroom walls, you can always try the shades of these two colors to make your room look more natural and beautiful. Pink always makes your room look classy, while green brings the touch of elegance.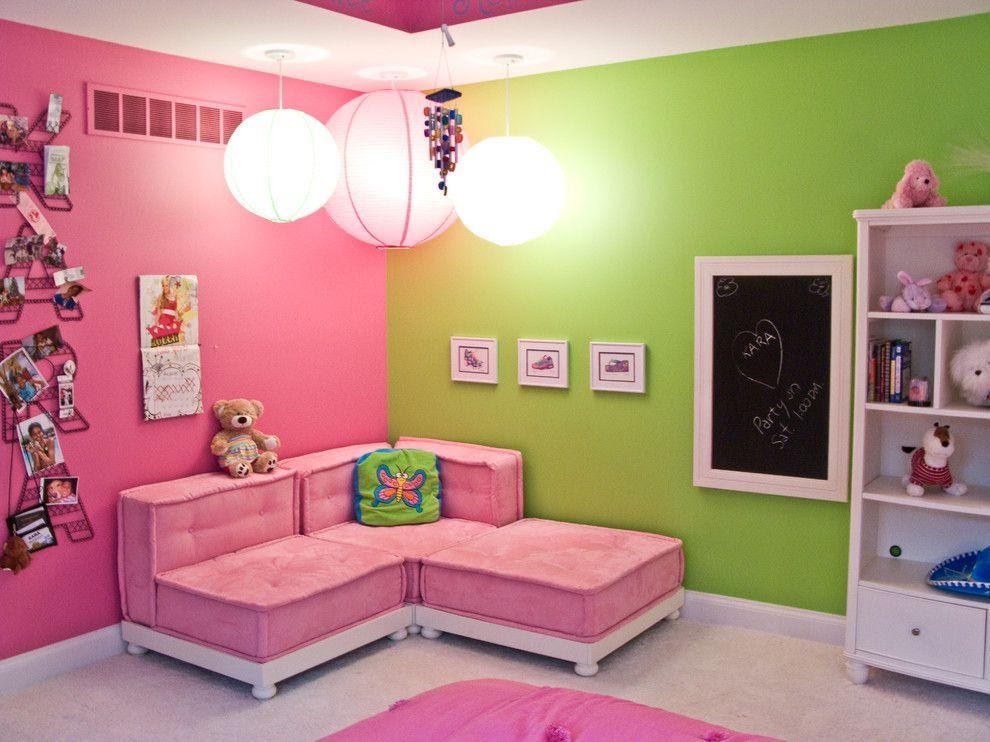 15. White and Burnt Yellow
If you are painting the walls of your parents' bedroom, this can be the perfect color combination you can choose from the color palette. You need colors that won't be torture to their eyes and senses. There should always be calmness and a soothing effect that can work for the betterment of their health. To have a good night's sleep, this combination is perfect.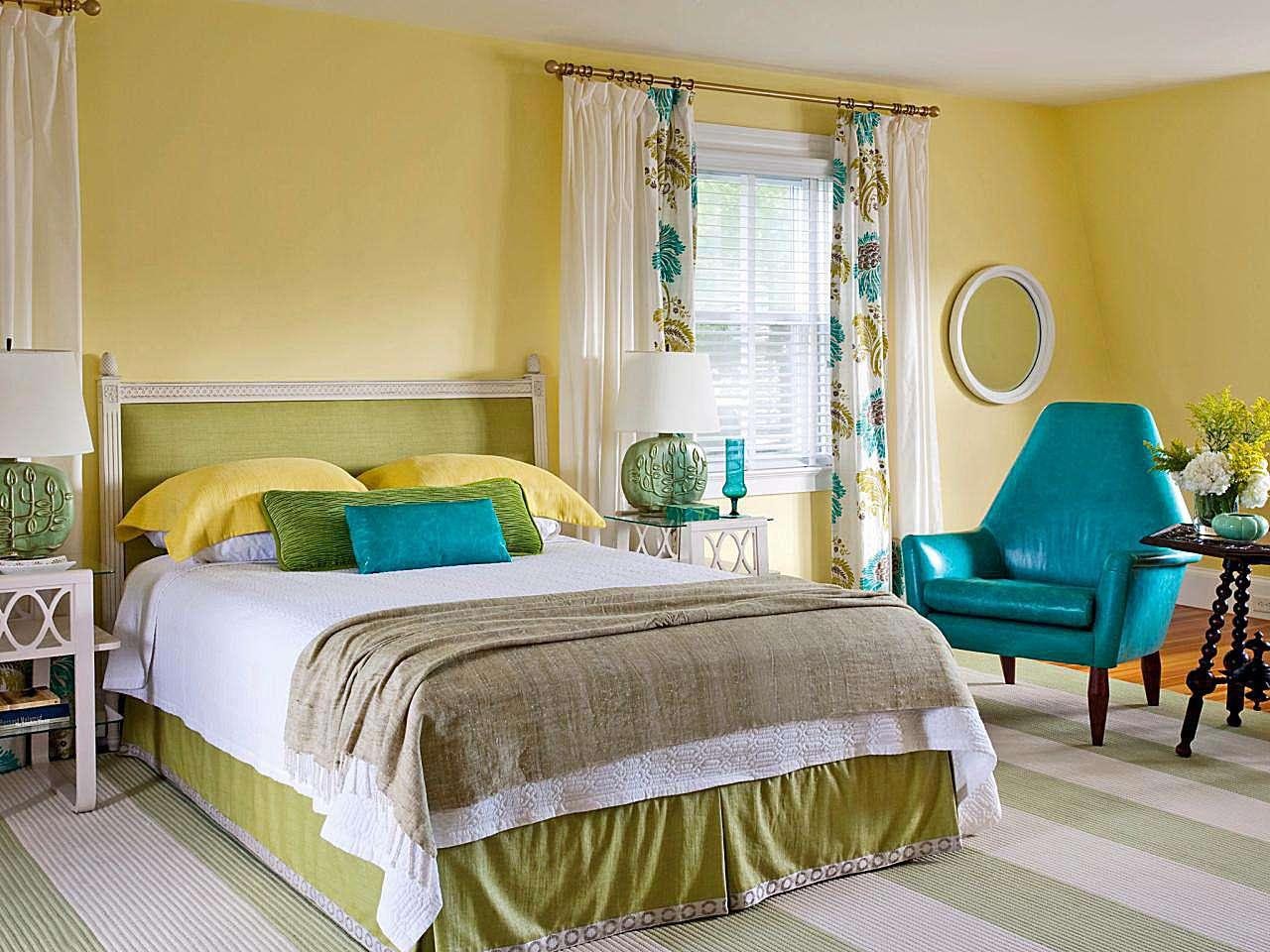 Burgundy and Beige
Are you going to get married soon? You can paint your bedroom with this combination to fire up the chemistry between you and your spouse. The warm tone of burgundy can keep you excited, while the beige provides a soothing effect to your eyes. Such a color combination is alluring.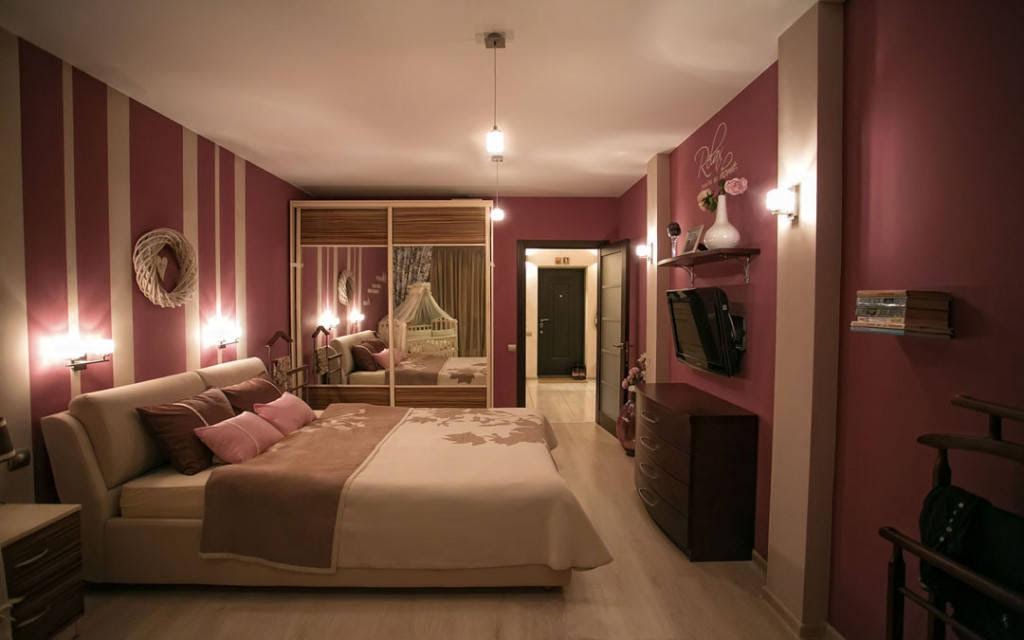 17. Blue and Orange
These two colors can go well together. The bright hue of orange with the darker shade of royal blue can make your room a delight. If you go for this combination, make sure that the furniture is of light shades, especially white. In this combination, you are using a jewel tone with a brighter color that makes your room look bigger and brighter.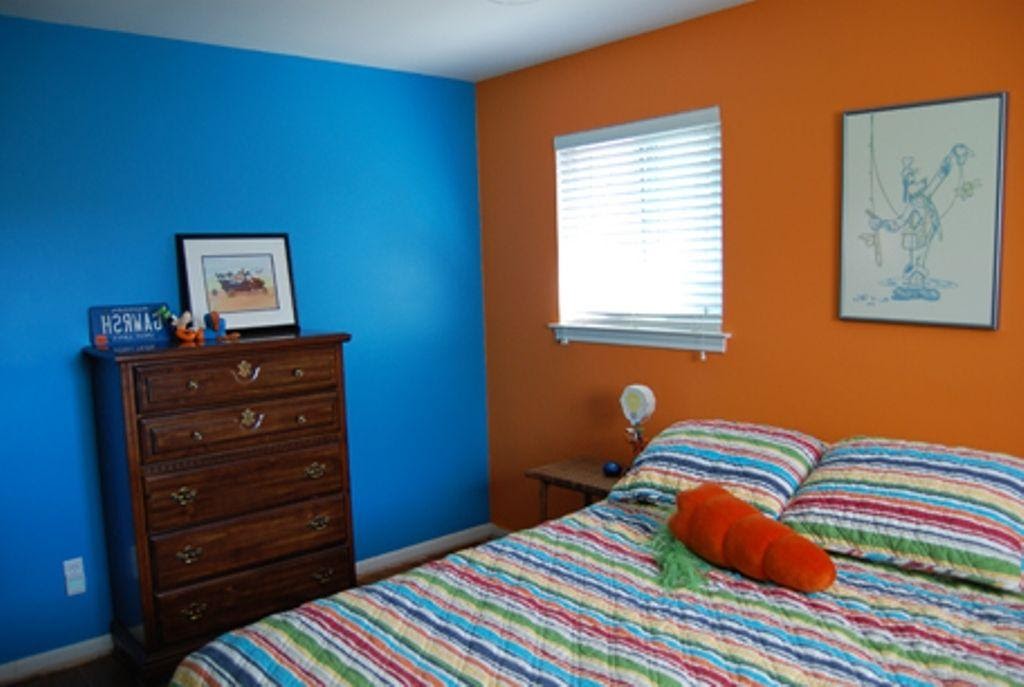 18. Brown and Orange
This is another deadly combination, and you have to be very careful while using it. Try to use burnt orange instead of the fruity shades of it. This color scheme is adorable, and you can make it look more fascinating if you have an artistic work on a wall.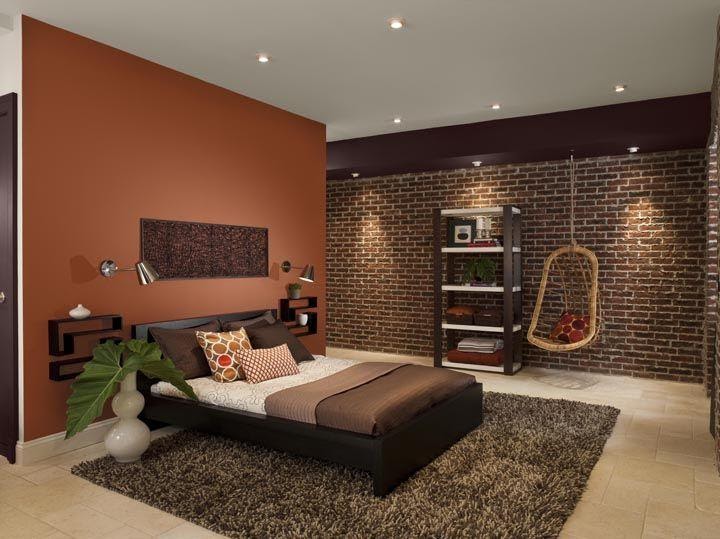 19. Orange and Tan
This combination will look like a fruit basket. These two colors can blend perfectly and create the best color combination for the bedroom. If you are a dreamy person and want your bedroom to be like a world of your fantasy, you can always go for these hues. Use the undertone of both colors to get the best tone.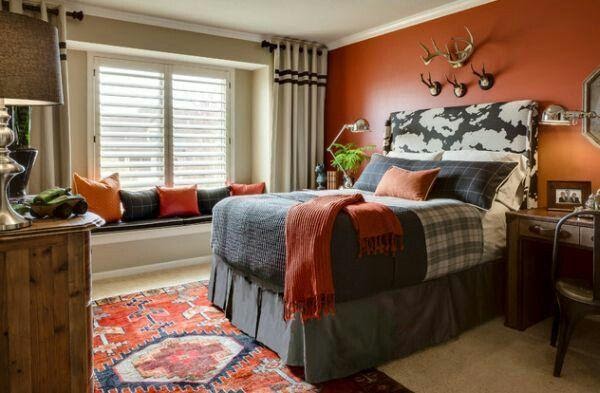 20. Lavender and Yellow
Finally, this color combination is a bit traditional yet interesting for all kinds of bedrooms. Use the creamy shade of yellow with the softer hue of lavender to bring elegance and sophistication to your rooms.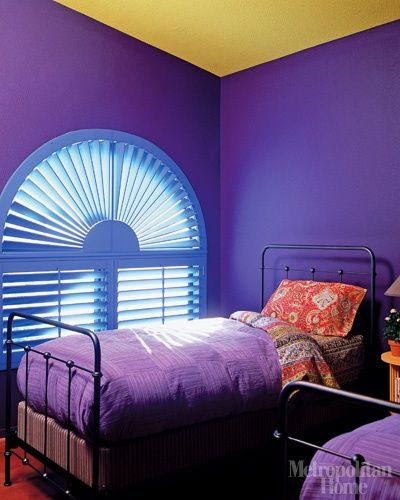 Conclusion
So there you go with the best two-color combination for bedroom walls that you can choose while painting the walls in your bedroom. Painting is not the last thing you can do to your room, but you need to adjust the furniture and other details so that your room looks magnificent.