Birthdays are special occasions, and everyone goes out of their way to make someone feel special or even make oneself feel special. With the Pandemic in full swing, the trend of celebrating birthdays on the rooftop/terrace has become a thing. Terrace decorations for birthdays are the most fun part of any birthday party. There is so much you can do and experiment with while decorating the terrace for a birthday party. Home terrace decoration for birthday may seem overwhelming because there are many ideas, but this article may make your work easier. Here are a few terrace decoration ideas for a birthday party to help you have the best party in town!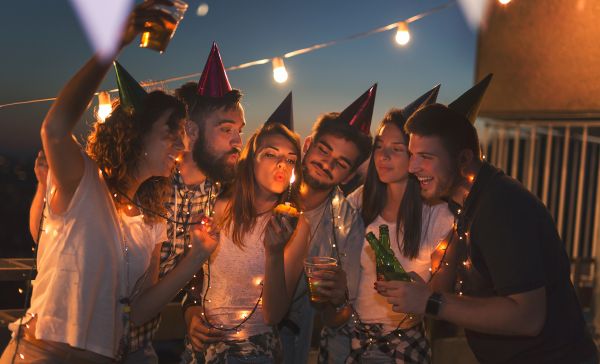 Balloons in Terrace
Balloons are no more boring options. Earlier what was done was to bundle up a few balloons and hand them from various corners of the room. But production has come very far from this. Below are a few balloon terrace decoration ideas for birthdays to make the day memorable.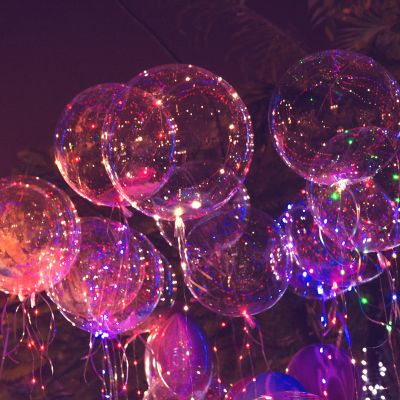 Balloon Arcs – This decor style is very popular this year, and the bonus is that it works for all occasions. Take up balloons of different sizes and put them together in the form of an arc. Choose a good colour combination, and it works as a good photo-taking spot for the party.
Loose Balloons – If you are not using helium balloons at the party then this is the way to go (Helium Balloons are highly combustible). Leave a couple of balloons lying around on the floor to give it a party vibe. If you have kids coming, then it keeps them engaged and entertained for the whole party. If you are looking for small terrace decoration ideas for a birthday party, then this is for you because balloons instantly light up your space.
Balloon lights – Balloons and lights form a beautiful combination. There are now balloons that come wrapped in light – terrace birthday decorations have reached a whole new level with this idea. What you can do is, have those balloons customized and leave personalized messages inside. So that when the guests go home, they have something more to enjoy.
Lights in Terrace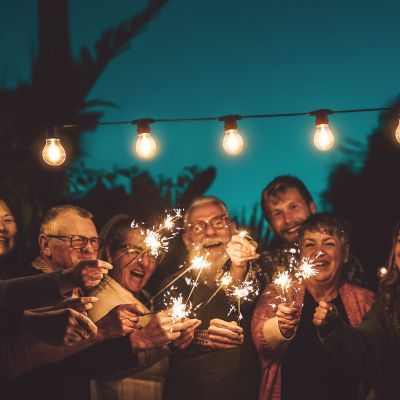 No birthday party is complete without lights. Lights are the best terrace birthday decoration idea because they are easy to access and offer multiple options to work with. Take a look at a few birthday decoration ideas on the terrace:
Read: The Doctrine of Adverse Possession Explained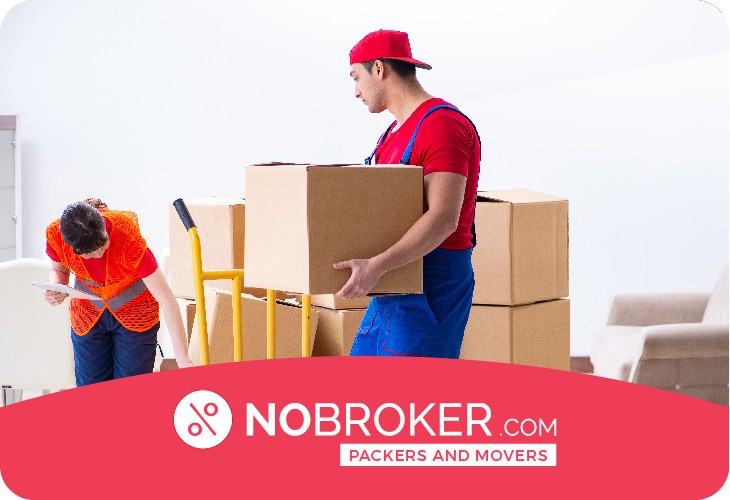 Book Best Packers & Movers with Best Price, Free Cancellation, Dedicated Move Manager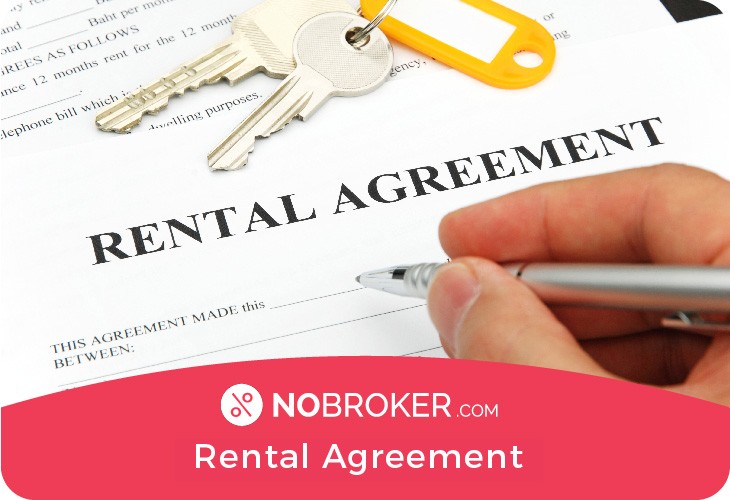 Get Rental Agreement With Doorstep Delivery, Super Quick & Easy
This is third
This is third
This is fourth
This is fourth
This is fifth
This is fifth
This is six
This is six
This is seven
This is seven
This is eight
This is eight
Canopy: This may seem like a simple terrace birthday decoration, but it offers the utmost elegance. You can create a canopy over your open terrace and give the illusion of stars to your party. This idea works well for open terrace birthday decorations.
Backdrop: This terrace decoration for a birthday party goes well in small spaces. It creates a sense of panache in the room and works well for clicking photographs. To make it even more fun add a table of props near this wall and watch your guests have fun!
Disco Lights: This may be one of the best terrace decorations for a birthday. You do not need a disco or a disco ball to really have a party. Now small bulbs are available that do the job of a disco ball. This simple birthday decoration on a terrace will surely take this party to a whole new level.
Plants
Plants work as a perfect terrace decoration for a birthday. There are numerous variations and combinations that you can make with plants. Plus, they add the element of nature but also a luxury to the party. Check out these ideas for a birthday party decoration at a terrace:
Read: Here Are the Best Kitchen Colours as Per Vastu
Flowers: This idea has endless possibilities to work with, you can do whatever you want. If you are throwing a party for someone who loves flowers, then you can have a table set with various flowers, and the guests get to build a bouquet themselves. This way they can all present personalized flowers to the birthday person.
Leaves: Birthday party decorations on the terrace have a new element with this sort of decoration. If the birthday person really is into nature or has boho vibes- then you can create wreaths out of dry leaves and put pictures of them inside.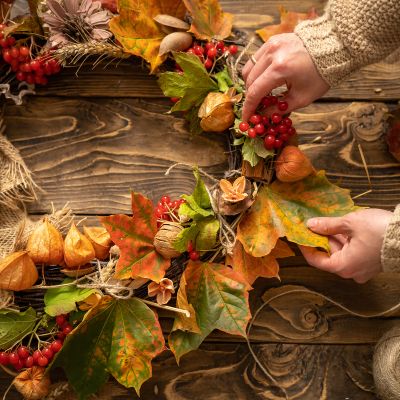 Dry Flowers: This may seem like a simple terrace decoration for a birthday, but it adds a certain element to a part. You can create table pieces with dried flowers and plants. Pair this up with lanterns for the table, and it may seem like you're in a high-end party.
Entrance
Decoration for birthdays on the terrace always misses out on this aspect of the party. The entry of someone to their party should be special and memorable. Below are a few birthday decoration ideas for the home terrace that will light up everyone's entrance.
Read: Trending Bedroom Floor Tiles Design You Need to Check Out
Lanterns: The entryway could be lit up with vintage-looking lanterns to add to the seriousness of a party. It not only looks beautiful but shows immense effort and thought. Terrace decoration for birthdays become easier with this idea as lanterns do not take up much work but just have to be placed at the right spot.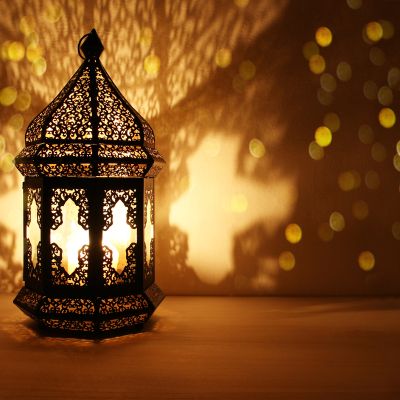 Neon Signs: This birthday decoration for the home terrace may be a tad bit expensive. If the entryway of a party is an enclosed alleyway, then the walls could be lined up with customized neon signs. This works well with night-time parties.
Candles: If there is ample space and no helium balloons – then this simple terrace decoration for a birthday party is a hit idea. Light up both the boundaries of the entrance with small candles and sprinkle a few petals for extra effects.
Themed Parties
Terrace decoration for a birthday becomes far easier with a theme in mind. Listing a few birthday decoration ideas for the terrace to make your night special.
Read: Planning A Renovation? Here Are A Few Bathroom Floor Tiles Design You Might Be Interested In
Game Night: If your guests enjoy a good game session then definitely go for this one. This idea will be a total hit and also, it ensures that your guests have a good time and are constantly involved. Try not to pick up board games because it divides a party. Games like Dumb-Charades and Pictionary workwell in this setting.
Dress up: If you follow this idea then you don't really need terrace decorations for the birthday. For example, you could follow the theme of the Met Gala and watch your friends and family fancy up for the occasion. A surprise element that you could add to this is to give your guests disposable cameras to click photos with and then the next day have a look at all the behind-the-scenes of the party.
Sun Sign: This idea may be a little more on the quirky side. If you are a person that is into zodiac signs, then you can have a party themed that way. A terrace birthday decoration idea could be that the party could have a section for each sun sign and have cue cards that have facts about each sign. And if you want to take it a little further, have a tarot card reader make a little appearance!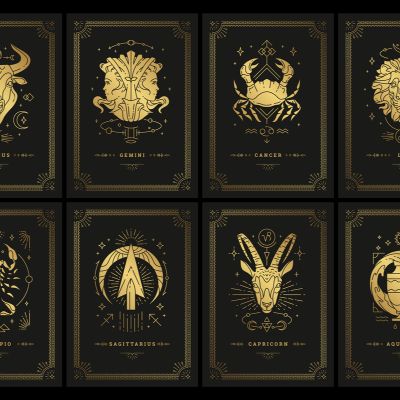 Seating Arrangement
This is an important aspect of the party but also works as a terrace decoration for a birthday party. Your guests should experience comfort with an element of fun because why not! So, check out these terrace decoration ideas for a birthday party
Swing: If you have space on your terrace, then opt for a swing to add to the glamour of your party. Plus, if you decorate the swing with a string of lights – it is perfect for a photoshoot!
Bean Bags: Parties have a non-formal environment. So, bean bags are the way to go! Plus, a few people can sit together in a bean bag. They also work as good terrace decorations for birthdays.
Floor cushions: Having chairs takes up a lot of space, but floor cushions give the party a more relaxed feel. You can have coloured coordinated cushions or just throw in a mixed bunch! Plus, if the party is up for a game – then they work well in pillow fights.
Birthday parties have a way of bringing everyone together. The pandemic may have limited the celebrations, but there is so much that you can do at home. The blog gives you ideas on terrace decoration for birthdays, and in addition, some of the ideas were budget-friendly. So go ahead and throw a good party. And if you are looking for more blogs, head to NoBroker and check out articles on decor!
FAQ's
Q1 What are a few budget-friendly terrace decoration ideas?
Ans. Balloons, candles and string lights are easily accessible and are pocket friendly. Plus, they work as great decoration individually but also in a combo.
Q2 What are some decoration ideas for a small terrace?
Ans. Make sure you do not use high seating arrangements. Go for bean bags and floor cushions as they give more liberty of walking around.
Q3 What are some party themes that can be followed for a birthday party?
Ans. There are many themes that you can try but with the limitations of the pandemic, the best themes would be – Bollywood or Game night.
Q4 What combination of balloon colours is trendy right now?
Ans. 2021 has seen a trend of light colours – so white with light silver, or light pastels. You can even go monochromatic and use different sizes of balloons.
Q5 Are neon signs a good decoration idea for a birthday party?
Ans. Yes, they work perfectly for any party. Plus, if you are worried about not having enough plug points for the signs, you can order the ones that run on battery.