It is necessary to waterproof all areas of your property. Especially if you happen to be a resident of Mumbai. Waterproofing in Mumbai is sometimes overlooked during the construction of a home because of the misconception that it is too expensive.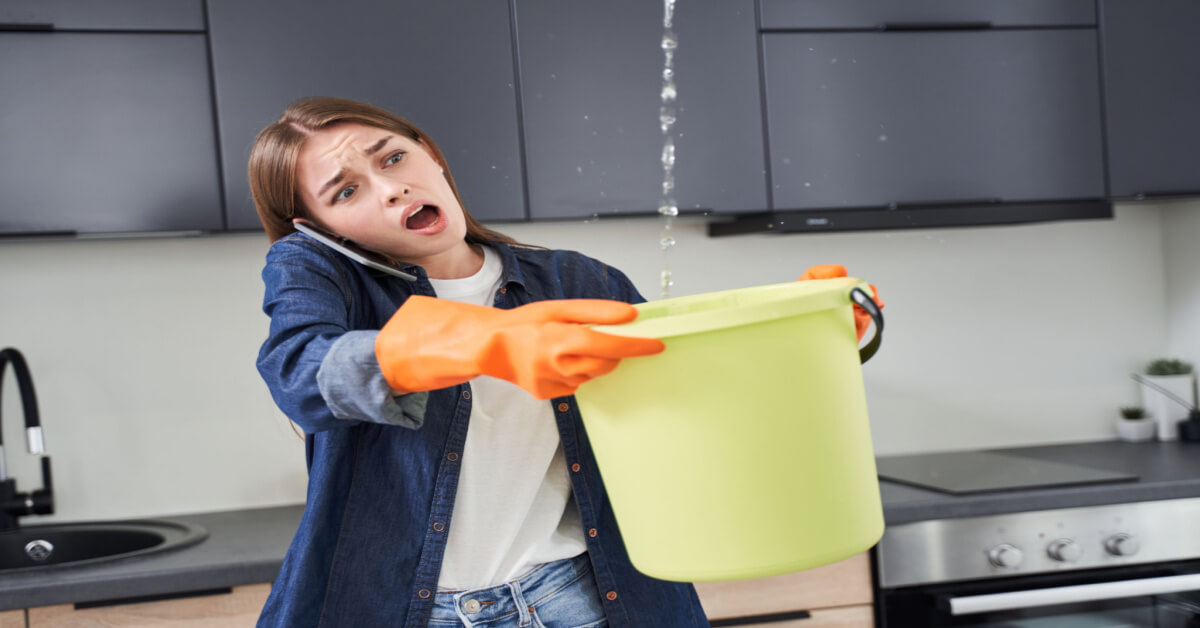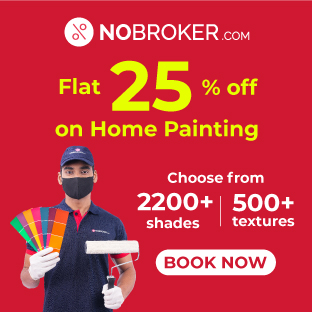 Heavy rains are a reality for residents of Mumbai and the surrounding areas, elevating the need for waterproofing measures. In the worst circumstances, water infiltration can lead to the collapse of a building, as well as other damages such as bug infestation and mould growth. The prevention of these issues is possible by waterproofing the house.
Read: Nerolac Plastic Paint Price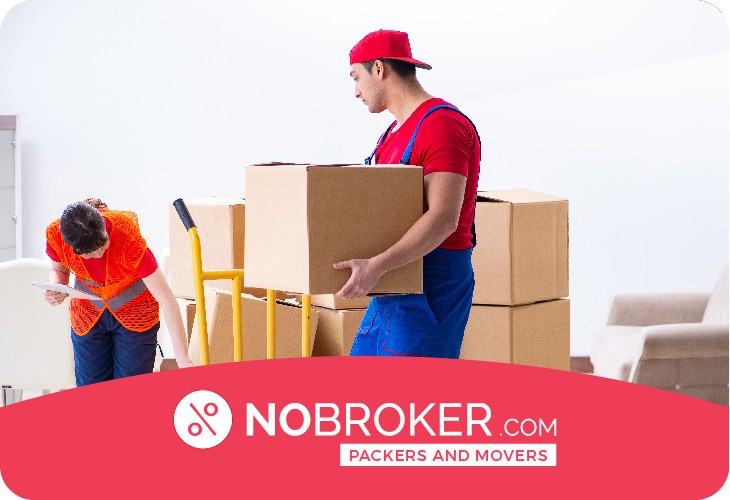 Book Best Packers & Movers with Best Price, Free Cancellation, Dedicated Move Manager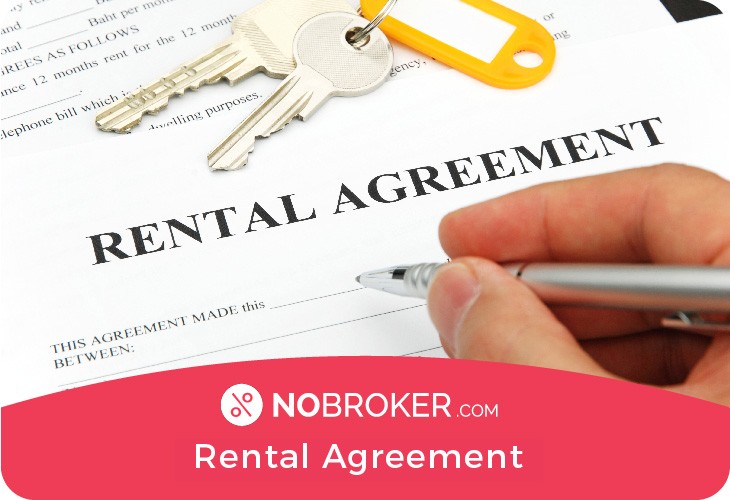 Get Rental Agreement With Doorstep Delivery, Super Quick & Easy
This is third
This is third
This is fourth
This is fourth
This is fifth
This is fifth
This is six
This is six
This is seven
This is seven
This is eight
This is eight
Why Should You Go With NoBroker Specialised Services If You Need Waterproofing in Mumbai?
Did you just look online for a reliable service in waterproofing near me? The NoBroker Waterproofing service provides you with everything you require in addition to the highest standards of quality in all Waterproofing Services and other Remedial Solutions such as PVC, sheet membranes, bentonite, polyurea, and injection services.
We take great satisfaction in the fact that we are extremely thorough, as well as in our capacity to attentively listen to and accurately interpret the unique requirements of each of our customers. As a business, we offer a service that is supported by tried-and-true methods of waterproofing that have been established over several decades. We take great satisfaction in being able to provide Waterproofing in Mumbai of the highest possible quality, and to that end, we have put in a lot of effort to establish a staff of highly qualified professionals who also share this objective.
We are the Waterproofing Professionals of Choice in Mumbai
NoBroker waterproofing expert in Mumbai is the only expert you need to contact for all of your residential and commercial waterproofing needs. We have completed projects all across India, from Mumbai and its surrounding suburbs to other areas of the country. Anything can be waterproofed by us, on time, and within your financial constraints. IS 3067: 1988 is the standard that all work in Mumbai must conform to when it comes to waterproofing, and the only person who would execute the job successfully is a licensed Waterproofer.
Get in touch with NoBroker Waterproofing Mumbai if you want to have your home or place of business waterproofed using materials of the greatest possible quality.
How exactly do we lend a helping hand?
Our top-notch waterproofing services, which we provide for terraces, balconies, basements, wet areas, water retaining bodies, and other locations, are beneficial to all different kinds of structures, including residential, commercial, and industrial buildings.
Read: Asian Paint Colour Price in India 2023
A. Terrace Waterproofing in Mumbai
Waterproofing a terrace is a difficult task because of the unpredictability of the weather, the amount of foot traffic, and other considerations. The wetness on the ceiling is typically caused by water that has made its way inside through the terrace.
B. Protection From Water in Damp Areas
The likelihood of leakage is always greatest in areas that are saturated with water. There are many potential entry places for water to escape, such as joints in walls, broken or corroded pipework, etc. Because of the dampness, the floor and the walls have sustained significant damage.
C. Coatings that reduce the amount of heat that is emitted
Due to this fact, the installation of such a system on the terrace of any building would be an excellent solution.
D. Water Storage Bodies
There are several major sources of seepage and leakage that can cause damage to the structural integrity and aesthetic appeal of a structure. Some of these sources include swimming pools, above-water tanks, and underground water storage tanks. Crystalline waterproofing coating systems are the backbone of the high-quality waterproofing solutions in Mumbai that are deployed in scenarios like these.
E. Exterior DampProofing in Mumbai
We provide high-performance waterproofing solutions in Mumbai for the exteriors of buildings to address the problem of exterior walls cracking as a result of continual exposure to the sun and rain.
Read: Dr Fixit 1 Litre Price 2023
F. Put Some Work Into Repairs
NoBroker also provides repair and retrofitting services for damaged properties located around the country of India. Our extensive waterproofing methods and high-quality approved products are designed to safeguard any building.
G. The Waterproofing of the Podium and the Landscape
The podium and the surrounding scenery are two of the areas that are among the most challenging to waterproof. We take care of them by applying a correct waterproofing and root bending system, which is important because of the high traffic and excessive wetness that is present in and around the structure as well as along the plantation roots. To take care of them, we bend the roots of the plantation.
H. Waterproofing The Basement
The foundation of a building is responsible for a significant portion of the building's overall steadiness. Because of capillary action, water is drawn upward from the ground and into the structure. After gaining height and reaching the structure's encircling walls, it has successfully broken through the structure's base. A solution for damp proofing in Mumbai is always installed at the base of the structure, which is also referred to as the plinth, to guarantee that the building is watertight.
I. Safeguarding from the Core to the Surface
The long-term consequences of water seeping through the walls and slab cause the paint on the interior walls or ceiling below to deteriorate and become damaged. This happens because water penetrates the walls and slab. In most cases, damp spots are the first indication that water has made its way into a structure and can be addressed using waterproofing materials.
Read: Top 15 Main Gate Colour Combinations for Indian  Homes
J. Bentonite can be used to stop leaks if it is applied
Bentonite waterproofing is only one of the many services we provide here at this company. Highly acclaimed for its capacity to stick to surfaces and to protect. The installation procedure that we use for bentonite is speedy, accurate, and uncomplicated. They are resilient in the face of a diverse assortment of environmental elements and chemical agents. These are excellent for fastening to green concrete in any season due to their versatility. We have made a name for ourselves as one of the most reputable businesses in the industry by becoming experts in bentonite waterproofing solutions in Mumbai for buildings and other types of infrastructure. The company's dedication to overall quality control has allowed it to tackle and finish a wide range of challenging engineering and construction projects. These projects ranged in complexity from simple to extremely difficult.
K. Using a PVC sheet membrane to prevent leaks in the system
When it has adhered to a surface, a PVC sheet membrane can create a barrier that isimpermeable to water. Our waterproofing membrane is stretchable, so it may be used to patch cracks, and it can bend and move with the structure as it shifts. To ensure that the membrane would function properly even when exposed to sunshine, we test its resistance to ultraviolet radiation. The membrane may be twisted and curved to cover uneven surfaces, and it can even be turned up and over walls and other obstructions.
L. Utilisation Of A Liquid Membrane In The Waterproofing Of Walls
Since there is little requirement for significant protection, a liquid membrane is an excellent choice for waterproofing the walls of a wetroom. After a 1-millimetre liquid coating has been placed on the walls, which acts as a waterproof barrier, the walls can then be tiled. When compared to a sheet membrane, the presence of a liquid membrane on the walls results in a significant increase in the weight-bearing capability of the structure as a whole.
M. Sealant of Bitumen Waterproofing
Bitumen, often known as asphalt, is a type of petroleum that can be found in the form of a liquid or a semi-solid and is notoriously tacky, dark, and vicious. Because of its capacity to prevent water from seeping into structures, it has become a material of choice for construction. It is common to practise applying bituminous membranes to a wide range of structures to waterproof them using bitumen. These constructions include waterproofing treatments for roofs, basements, balcony waterproofing, underground buildings, and bridges.
Why You Should Choose NoBroker Waterproofing Services
Constant and Dependable
NoBroker is the company that serves as the benchmark for procedures that have been tested and found to be effective. When it comes to the results of our wide service offerings, we put them through stringent testing and inspection. The work that was delegated to NoBroker is finished in a relatively short period.
Availability In Distinctive Territories
The members of our qualified and experienced team of waterproofing contractors not only provide their services in Mumbai but also in several other places across India.
Knowledge-based and action-based assurance
We have been able to acquire strong domain expertise in a variety of areas over the past few years as a result of our extensive client base. These areas include terrace gardens, swimming pools, the negative side treatment of retaining structures, and other specialised areas within the field of waterproofing.
Guaranteed Accuracy of One Hundred Percent
A guarantee that there will be no leaks of any kind is included in every one of the services that are going to be performed.
Affordable & Economical
Our services in waterproofing homes and businesses are of the highest quality, and we do not overcharge for them. Because we pay attention to the requirements of our clients, the quality and cost of our services are both exceptional.
Certified
Because every one of our specialists in waterproofing has undergone rigorous training and possesses both the relevant credentials and a substantial amount of experience, we can guarantee that the task will be completed appropriately from the very beginning.
Materials of the Highest Quality Employed
We promise that our customers will be entirely happy with the services we provide because we use only the very best waterproofing products. We are aware that the success of the waterproofing endeavour is directly proportional to the quality of the materials that were utilised.
Guarantee for the following five years
One of the most important things to us here at NoBroker is making certain that you are as secure and assured as possible in the services that we offer. We stand behind all of our waterproofing services with a warranty that is valid for up to 5 years from the day it was issued.
Are you prepared to set out?
Get in contact with the personnel at NoBroker Waterproofing in Mumbai if you are interested in receiving a quote that does not cost anything and does not come with any sort of commitment attached to it. How do we proceed?
1. Reach Out to Us
Simply give us a call or submit an online quote, and a member of your local team will get in touch with you as soon as possible.
2. Let's have a chat and get right to it.
After that, we will have a short conversation with you to discuss your waterproofing project over the phone or by responding to your online quotation. Following that, we will schedule a time to visit your location and review the work that has been done there.
3. Inspection of the Site
No additional costs will be incurred by you as a result of our consultants and contractors doing the preliminary review of your property. They begin by identifying the areas that require attention, and then they provide a suggestion for how the leaks should be repaired. We have treatments for any issue that has been identified.
4. We will provide you with an estimate
We will offer you a no-cost estimate within forty-eight hours of our visit to your place, after which we will have visited your location, collected all of the necessary measurements, and learnt about your requirements. After this, we will present you with the estimate.
5. Making repairs and ensuring airtight and watertight solutions
Our extremely well-trained and knowledgeable applicators are fully capable of completing even the most challenging works, such as treating terraces, swimming pools, retaining walls, and other comparable buildings.
6. Full and Detailed Assistance
You can count on us to help you find the best waterproofing and repair options to meet your unique budget and needs. In addition to this, we are here to help you in any way we can by providing technical assistance and supervising the initial use of the device.
Check Out the Best Waterproofing Services in Other Cities
Frequently Asked Questions
Q.) What kind of material would team NoBroker use for waterproofing my patio? 
Ans. If you have problems with water seepage on your terrace, it is recommended that you install a membrane that is water resistant. 
Q.)
If I choose NoBroker waterproofing contractors near me, will they be able to fix the leak in my swimming pool? 
Ans. Yes. NoBroker was successful in repairing many swimming pools, and leaks were halted as a result of their efforts. 
Q.)
Do you provide services in the field of waterproofing in Mumbai? 
Ans. Yes. The city of Mumbai is served by NoBroker, which is a provider of many services. We are highly regarded as Mumbai's most trustworthy waterproofing company by both customers and industry peers. 
Q.)
How much does it typically cost to waterproof a structure with NoBroker? 
Ans. The answer to that question depends on the technique that was utilised to waterproof it. The cost of waterproofing in Mumbai, whether it's the terrace waterproofing cost or the cost of waterproofing treatment for a basement, normally falls somewhere in the range of Rs. 30 to Rs.300 per square foot on average. This price range covers the majority of the city. 
Q.) What are some different approaches team NoBroker uses to waterproofing a structure that is still in construction? 
Ans. We provide basic waterproofing services, including structural waterproofing, exterior waterproofing, basement water leak repair, acrylic waterproofing, and a variety of other services that are comparable to these.
Painting Service in Top Cities in India