Are you tired of dealing with stubborn stains on your walls? Look no further than washable paints. They will make your cleaning session easy and effortless.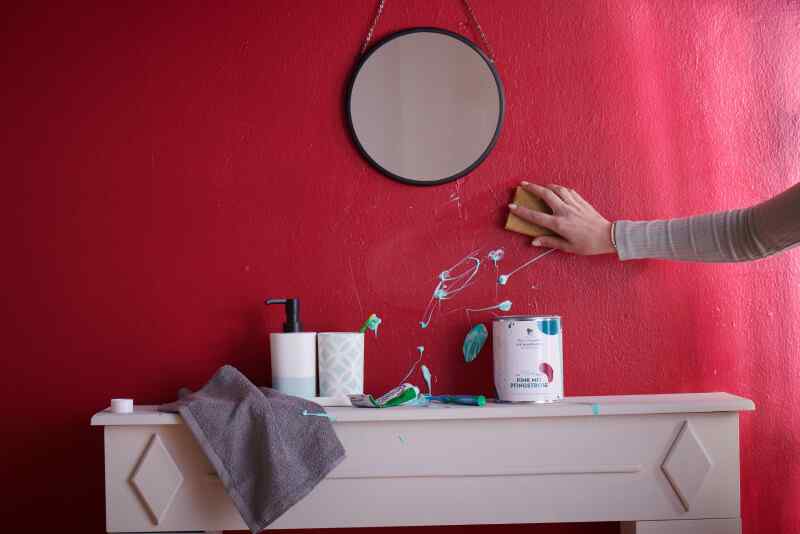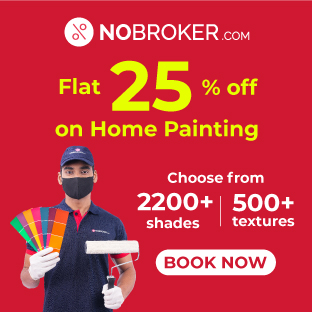 In this blog, we explore various types, expert techniques, product comparisons, and everything you need to know to achieve walls that stay wonderful for years to come.
Whether you're a homeowner or a DIY enthusiast, we've got you covered with valuable insights and practical advice. Keep reading further to relieve all your wall maintenance worries.
Types of Washable Wall Paint
Now let's take a quick look at the various types of washable paint available in the market–
1. Latex or Acrylic Paint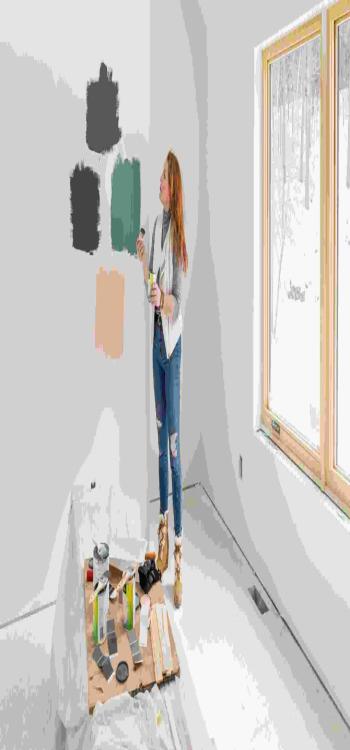 Discover the benefits of latex or acrylic paints for washable walls. It offers easy cleanup, durability, and a wide range of colour options to find the perfect shade for your space.
2. Eggshell or Satin Paint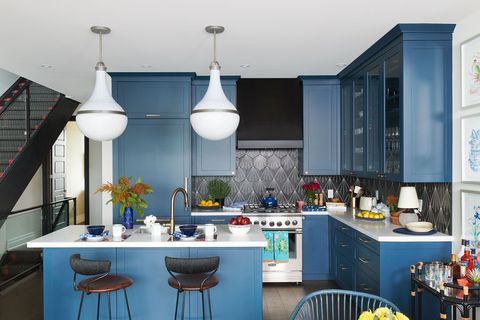 Uncover the beauty of eggshell or satin finishes, offering enhanced longevity and effortless maintenance. Consider these finishes to add a touch of sophistication and elegance to your walls.
3. Semi-Gloss or Gloss Paint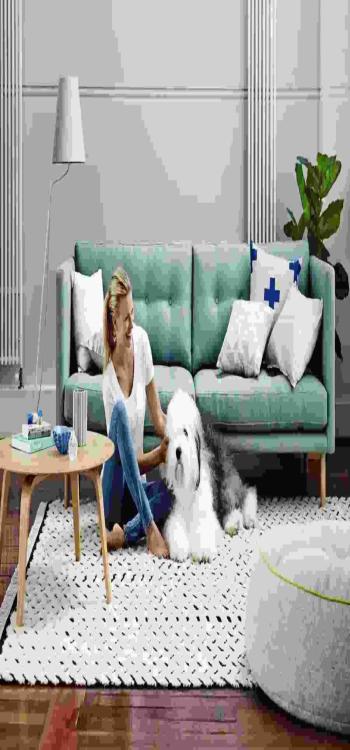 Semi-gloss and gloss paints excel in high-traffic areas and moisture-prone spaces while maintaining a sleek and shiny appearance that keeps your walls spotless.
4. Scrubbable Paint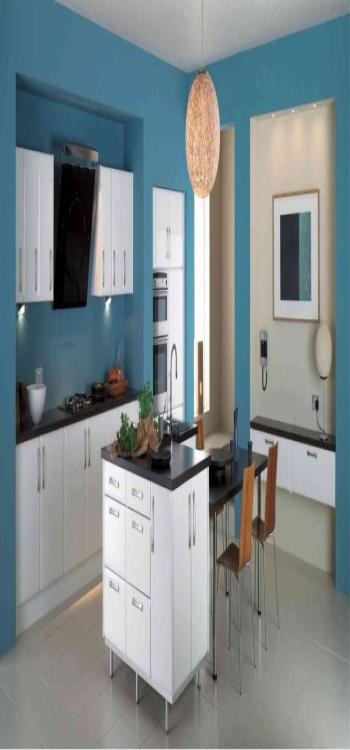 Dive into the world of scrubbable paints designed for rigorous cleaning. Understand how these specialised formulas withstand scrubbing and mild abrasives, making them a game-changer in maintaining spotless walls.
Read: Asian Paints Pink Colour Palette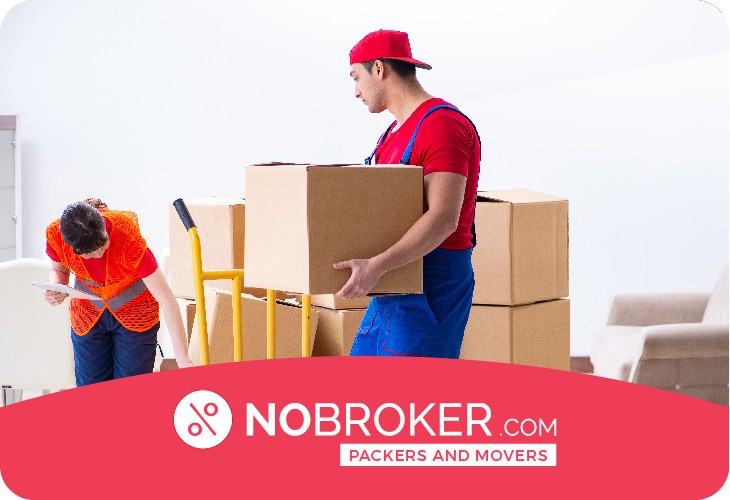 Book Best Packers & Movers with Best Price, Free Cancellation, Dedicated Move Manager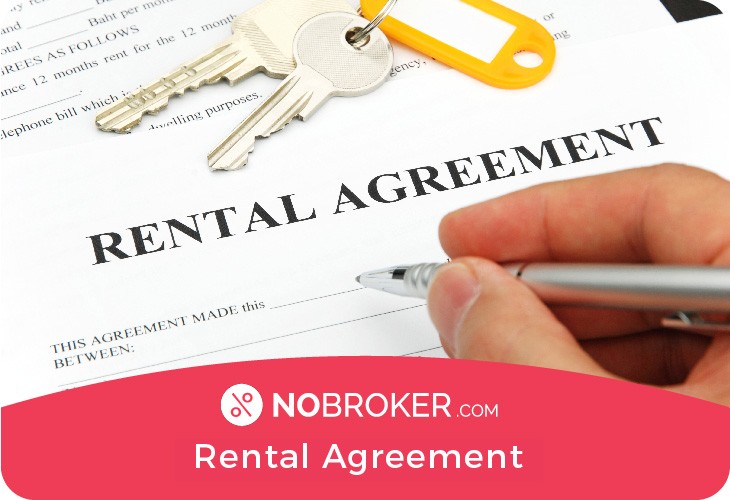 Get Rental Agreement With Doorstep Delivery, Super Quick & Easy
This is third
This is third
This is fourth
This is fourth
This is fifth
This is fifth
This is six
This is six
This is seven
This is seven
This is eight
This is eight
5. Washable Wallpaper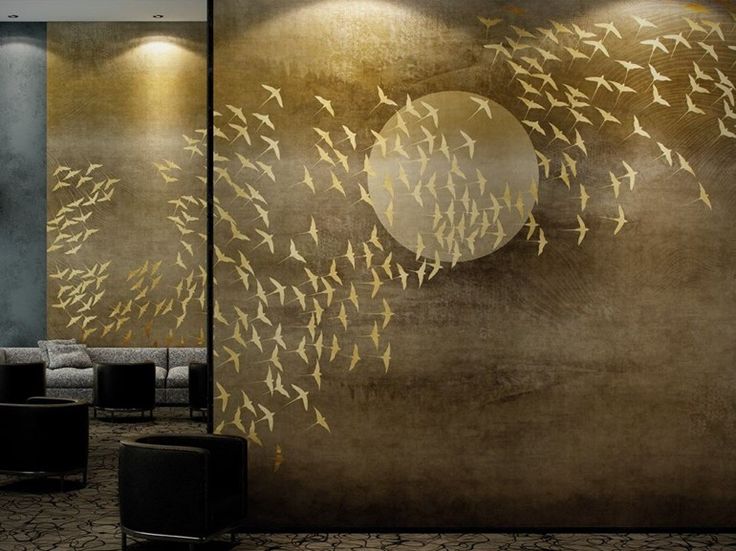 Explore washable wallpaper as an alternative to traditional paint. Learn about the protective coatings that make it easy to clean and maintain, while getting inspired by a wide range of patterns, textures, and designs that are available among them.
Now that you know the different types of washable wall paints, let us now see their functional application on different types of walls and surfaces.
Best Washable Paint for Interior Walls
Now let's look at the best washable paints for interior walls in India ,catering to the specific needs of different rooms. From high-traffic areas like kitchens and living rooms to moisture-prone spaces like bathrooms, explore which category of washable paint is best suited for each room, ensuring both withstanding resilience and aesthetic appeal.
1. Washable Paint for Bathroom Walls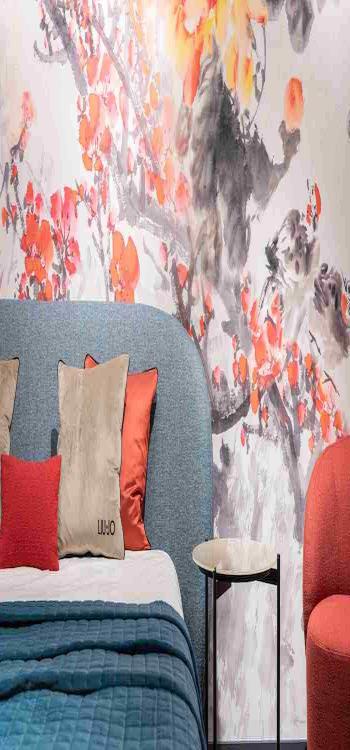 Choose washable paint with moisture-resistant properties for bathroom walls. Look for paint formulated with special additives and coatings that create a protective barrier, preventing moisture penetration and ensuring long-lasting durability in humid environments.
2. Washable Paint for Kitchen Walls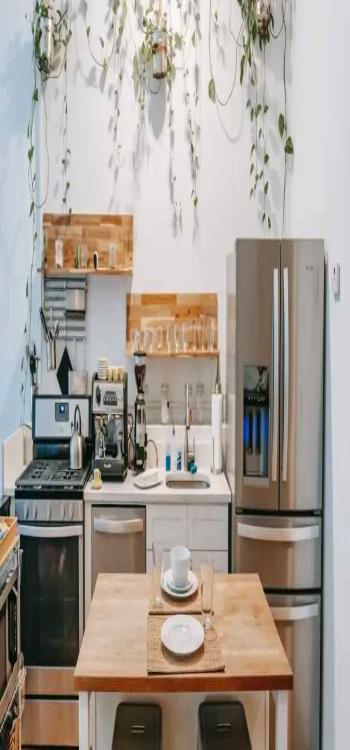 Washable paint designed specifically for kitchen walls incorporates stain-resistant technology, such as advanced polymers and additives, providing a protective layer that repels stains and makes cleaning spills and splatters easier, keeping your kitchen walls looking fresh and vibrant.
3. Washable Paint for Bedroom Walls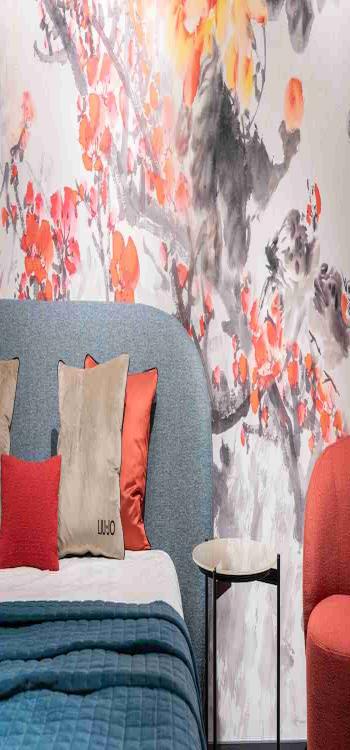 For bedroom walls, consider going for the best quality washable matt paint. These easy-care finishes, such as matte or eggshell, offer a subtle sheen and provide a durable surface that resists scuffs and smudges. They are also easy to clean, allowing you to maintain a peaceful and relaxing ambience in your bedroom.
Read: Best Home Painters in Hitech City, Hyderabad
4. Washable Paint for Living Room Walls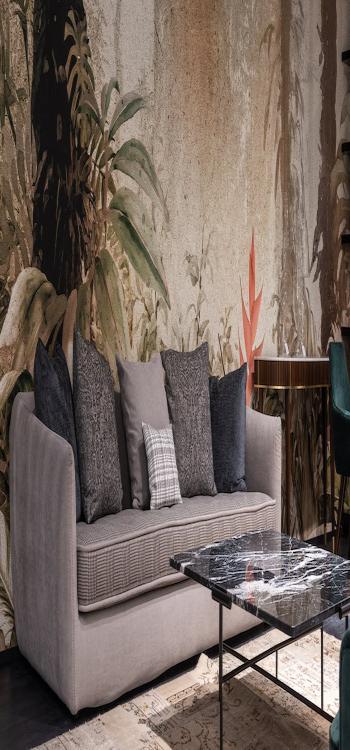 When it comes to living room walls, look for paints with excellent resistance to wear and tear. Choose from various finishes, such as satin or semi-gloss, to add a touch of seamlessness to your space.
5. Washable Paint for Kids' Playroom Walls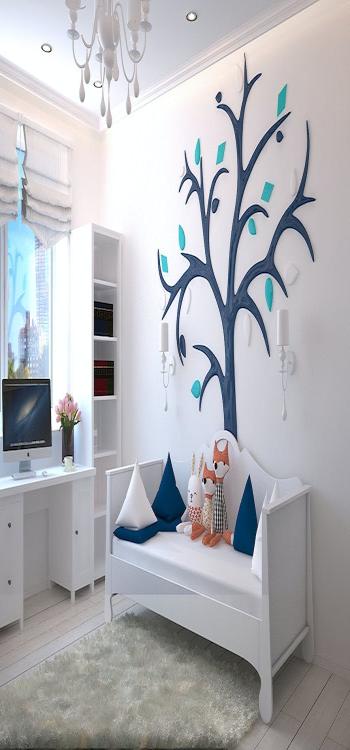 The paints for kid's playroom walls are often formulated with special washable properties, allowing you to easily wipe away stains and marks caused by little hands doing their creative play. Choose vibrant colours and child-friendly finishes to create a fun and inspiring environment for your little ones.
Washable Wall Paint for Exterior Walls
When selecting the best washable exterior wall paint, it's essential to take into account the specific weather and geographic conditions of your region. In areas with high humidity or frequent rainfall, prioritise paint with exceptional water resistance. Look for elastomeric or acrylic formulations known for their flexibility, durability, and crack resistance.
For regions subjected to intense heat or prolonged UV exposure, opt for a paint that offers high fade resistance and UV protection. This helps to preserve the colour and integrity of your exterior walls over time.
Read: Asian Paints Apex Price 20 Liter 2023
In humid or damp climates, consider a paint with built-in mildew and algae resistance. This feature prevents the growth of these unwanted organisms, ensuring your walls stay clean and fresh-looking.
By selecting a washable paint specifically designed to withstand your region's unique weather and geographic conditions, you can ensure long-lasting beauty and protection for your exterior walls.
Brand Comparison of Washable Wall Paint
| | | |
| --- | --- | --- |
| Brand | Benefits | Approximate Price per Litre |
| Asian Paints | – Wide range of colours and finishes- Excellent durability and washability- Resistant to stains and marks- Good coverage and adhesion- Trusted brand in the market | ₹300 – ₹500 |
| Berger Paints | – High-quality formulations- Good coverage and colour retention- Washable and resistant to dirt and stains- Long-lasting finish- Offers a variety of paint types and finishes | ₹250 – ₹450 |
| Dulux | – Extensive colour selection- Exceptional washability and stain resistance- Provides a smooth and uniform finish- Excellent coverage and durability- Known for its quality and reliability | ₹350 – ₹550 |
| Nerolac | – Excellent washability and stain resistance- Durable and long-lasting finish- Offers a wide range of colours and textures- Good coverage and adhesion- Affordable option without compromising on quality | ₹300 – ₹400 |
| Indigo Paints | – Innovative formulations for washability- Wide range of vibrant colours and finishes- Good coverage and adhesion- Durable and long-lasting results- Competitive pricing for the quality offered | ₹400 – ₹500 |
How Can NoBroker Help
Washable wall paint is a durable and practical choice, allowing for easy cleaning without compromising the beauty and longevity of your walls.
Make sure you choose the type and brand which goes perfectly with your home and budgetary setup.
With the availability of so many choices, it can be a little tricky to take up the right option.
NoBroker Painting Services is here to help you with all its technical knowledge and expertise regarding the same. Reach out to us today to stay reassured about the refined finish of all your walls.
Frequently Asked Questions
Q: What are the key benefits of using washable white paint for walls in my home?
Ans: Wipeable white paint for walls offers a blend of aesthetic appeal and practical functionality. It's highly resistant to stains and easy to clean, ensuring your walls maintain their pristine white finish. Ideal for high-traffic areas, this paint type also provides a durable surface, capable of withstanding regular cleaning without losing its brightness or texture.

Read: Nerolac Paint 1 Litre Price 2023
Q. What is the best cleanable paint for walls?
Ans: The best cleanable wall paint is typically a high-quality, durable acrylic or latex-based paint. These paints offer superior washability and resistance to stains, making them ideal for high-traffic areas and spaces prone to spills or marks. They maintain their finish even after repeated cleaning, ensuring your walls look fresh and vibrant for years.

Q: What is the best durable washable paint for high-traffic areas?
Ans: The best durable washable paint for areas with high footfall is typically a semi-gloss or gloss finish. These paints are resilient, easy to clean, and maintain their vibrancy over time, making them ideal for busy spaces in your home or office. Their robust formulation resists scuffs and stains, ensuring walls look freshly painted for longer.

4. How does washable paint compare to regular paint in terms of durability?
Washable paint is specifically formulated to withstand frequent cleaning and maintain its integrity. It has enhanced durability compared to regular paint, making it resistant to fading, scuffing, and staining. This durability makes washable paint an excellent choice for high-traffic areas and homes with active families or pets.

5. How does the price of washable paint compare to regular paint?
The cost of washable paint can vary depending on factors suchas the brand, quality, and quantity needed. In general, washable paint may be slightly more expensive than regular paint due to its advanced formulas and added features. However, the long-term benefits, easy maintenance, and extended lifespan make it a worthwhile investment in the durability and cleanliness of your walls and in your own peace of mind.

Painting Service in Top Cities in India