The many types of flooring to choose from should be considered while building a home. The look of your home may be drastically altered by the flooring you choose. It's no secret that vinyl flooring is a popular choice for homeowners, and it can be found in many homes. We've broken down the critical distinctions between vinyl flooring sheets and laminate flooring on this page.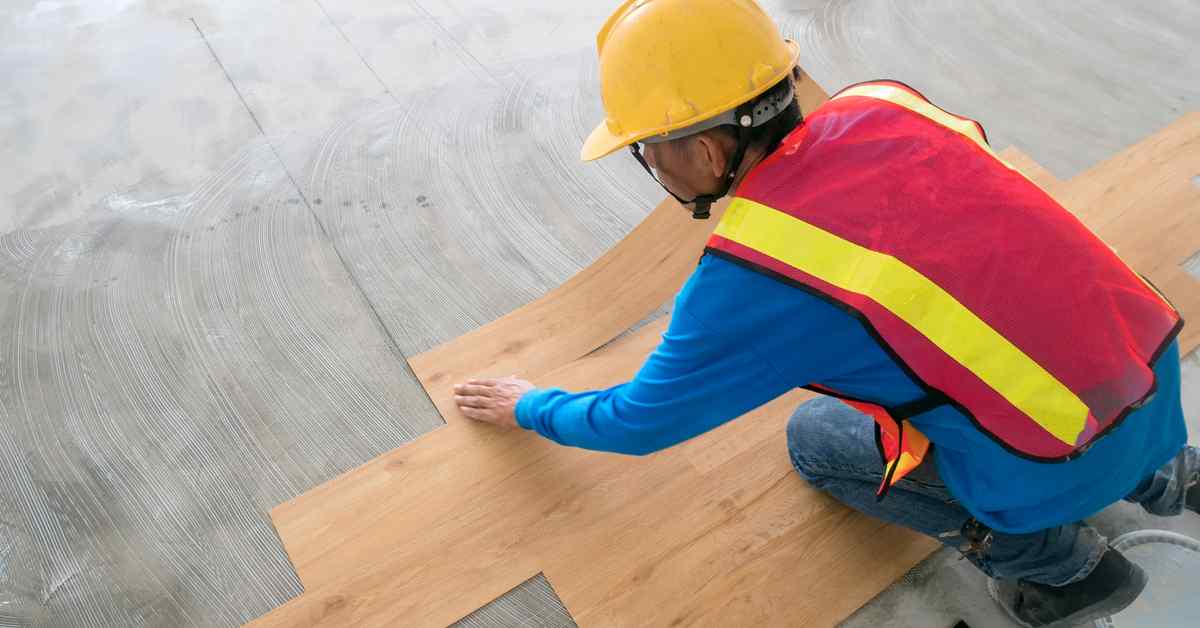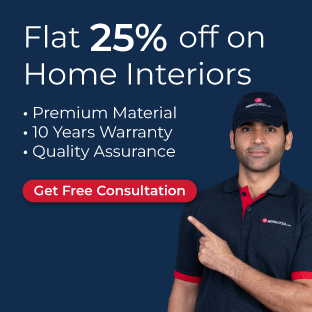 What Is Vinyl Flooring?
When it comes to flooring, it's hard to beat vinyl, which also goes by the names of durable vinyl and polyvinyl chloride (PVC vinyl flooring or polyvinyl flooring). Synthetic and natural polymer components are placed in structural units repeated throughout the structure. For example, vinyl flooring rolls and sheets may now be produced to resemble hardwood, marble, or stone floors.
Read: Everything You Need to Know About IPS Flooring: Benefits, Specifications, and More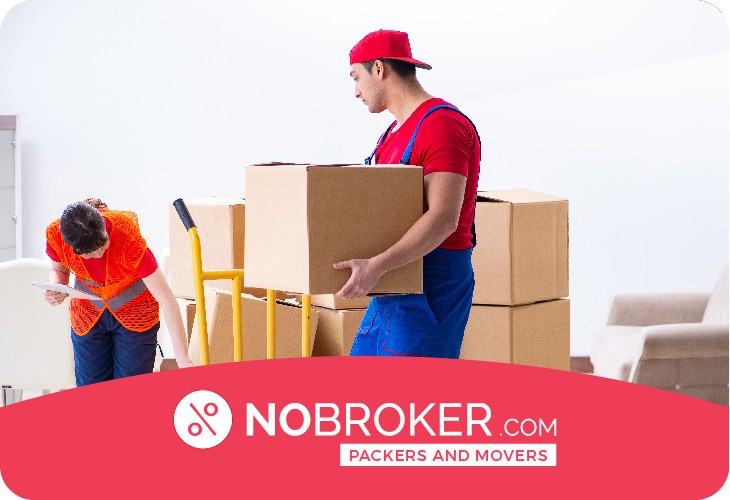 Book Best Packers & Movers with Best Price, Free Cancellation, Dedicated Move Manager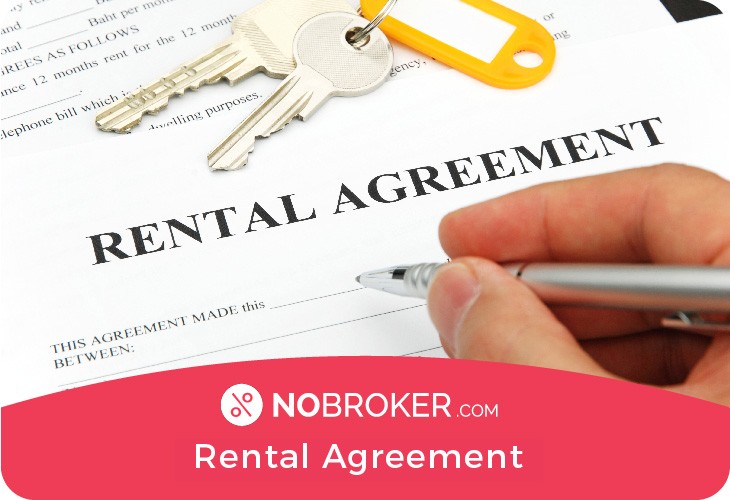 Get Rental Agreement With Doorstep Delivery, Super Quick & Easy
This is third
This is third
This is fourth
This is fourth
This is fifth
This is fifth
This is six
This is six
This is seven
This is seven
This is eight
This is eight
It is also known as PVC vinyl flooring or PVC vinyl flooring sheets since polyvinyl chloride (PVC) is the principal component. There are two more types of vinyl flooring: WPC, which is formed from a blend of PVC and wood, and SPC, which is made from a mixture of stone (calcium carbonate) and PVC. When installing vinyl flooring, all kinds of colours and designs are available to choose from.
Cost of vinyl flooring in India
The cost of vinyl flooring in India can vary depending on factors such as the type of vinyl, the design, and the size of the area to be covered. On average, the cost of home vinyl flooring can range from around Rs. 60 to Rs. 200 per square foot. However, it's worth noting that prices can vary depending on the brand, the quality of the vinyl and the design.
For example, basic vinyl flooring can cost around Rs. 60 to Rs. 80 per square foot, while high-end vinyl flooring with a more realistic wood vinyl sheet or stone design can cost around Rs. 150 to Rs. 200 per square foot.
It's also worth noting that the cost of installation can vary depending on the complexity of the job and the location. It is always better to get multiple quotes from different suppliers and installers before deciding.
It's important to note that the cost of vinyl flooring for home can vary depending on the specific location, the supplier and the specific product, so it's always best to research the cost of vinyl flooring in your specific area before making a purchase.
Vinyl Flooring: The Different Types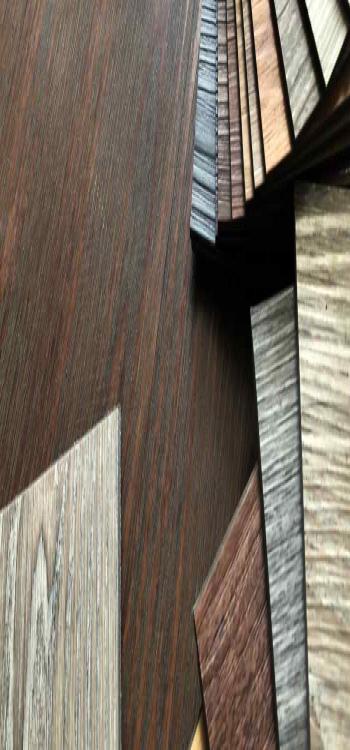 Vinyl flooring comes in various colours and styles, from the most budget-friendly to the most luxurious. Sheet vinyl flooring, vinyl flooring planks, and tile vinyl flooring are all forms of vinyl flooring available. Wood and tile lookalikes may be found in vinyl flooring sheets, which come in single rolls up to six or twelve feet in width, in various designs and colours.
Read: How To Calculate Square Feet Of A House And Why Does It Matter: A Beginner's Guide
If you want the look and feel of hardwood flooring without the price tag or installation time, vinyl plank flooring is a great option! Most plank vinyl flooring variants are solid and stable with a foam core. The surface look of stone vinyl tiles for floor is achieved by assembling vinyl tiles of individual squares. Grout may be placed between the vinyl floor tiles to get a similar look to ceramic tiles.
Luxury vinyl tiles may seem like almost any natural stone or vinyl wood flooring in several designs, including classic, rustic, exotic wood, and even modern industrial patterns. 3D printing is utilised to make these tiles. Thickness and sound-absorbing properties are two of the primary benefits of vinyl flooring above standard ones..
Vinyl Flooring for Kitchen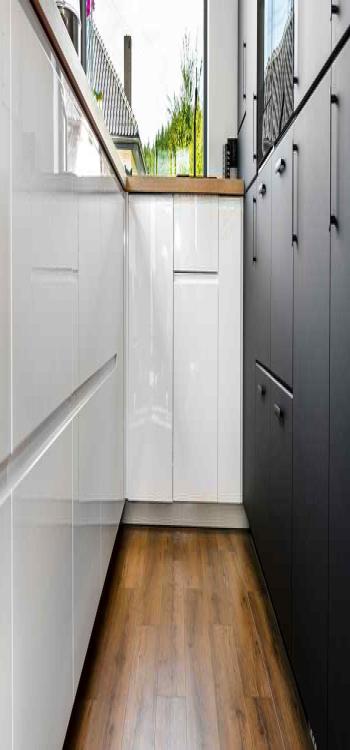 Over the years, the flooring options and the types of floors different from traditional tiles have increased exponentially. The kitchen is a hugely important part of any house or corporate office and is often a very busy room and hence needs vinyl floor carpet. With so many cooks, chefs, and cleaning staff constantly standing on the floor, it is important to have a strong and sturdy vinyl flooring design. This vinyl carpet flooring is a simple yet highly effective vinyl flooring that is also water-resistant and can be cleaned easily.
Read: Create a Modern Luxury Kitchen: Tips and Inspiration on NoBroker
Vinyl Flooring for Living Room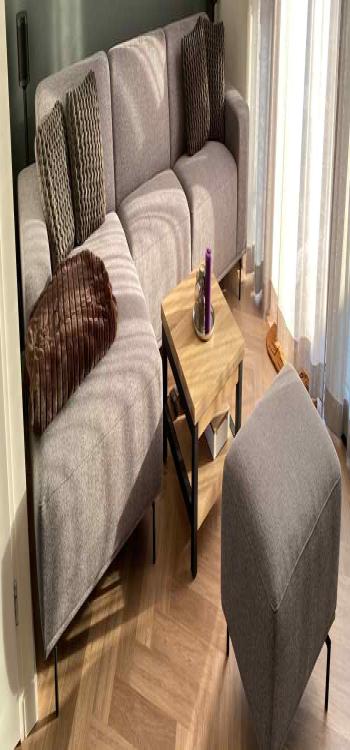 Living rooms are the face of any home and they are often the most decorated part of the house. Many guests and visitors are often entertained in the living room or the hall and thus choosing the right flooring design are significant in the grand scheme of things. Vinyl is an excellent choice for living room vinyl flooring as they come in different designs and can be customised in multiple ways. When you see the above vinyl flooring design, it has attractive shades and hues that look like high-quality wooden floors. The biggest reason to install vinyl carpet flooring in the living room is that it can be paired with living room décor items of different shades and styles.
Advantages Of Vinyl Flooring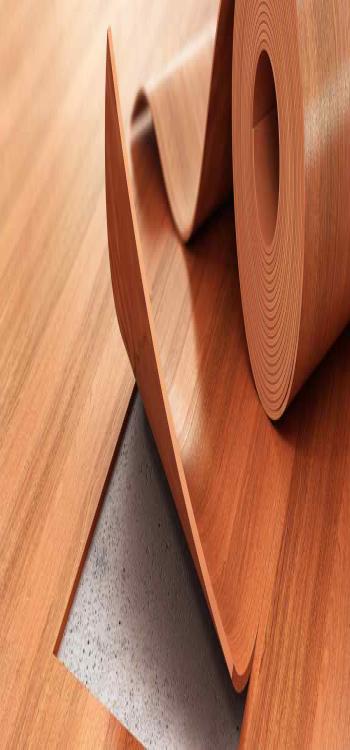 Water-Resistant – The degree of artistry utilised in the installation is used to determine this. Waterproof vinyl sheet flooring may be utilised in the bathroom and kitchen, as long as it's fitted appropriately.
Durable – The vinyl sheet is a long-lasting material that may last between 10 and 20 years if properly installed and cared for. Vinyl flooring tiles are easy to replace since they are provided in individual sections. To prevent water from seeping in, bathroom vinyl flooring is a good choice since the whole floor is covered in a single vinyl sheet.
Read: Revolutionise Your Home with This Home Ventilator Design Today
Comfortable – It is comfortable to walk on because specific vinyl sheets and tiles have a layer of padding below them. Vinyl flooring may also be easily bent to fit any shape or size of the room. Things dropped on the floor vinyl sheets are less likely to break because of their malleable surface and the floor is also safe from liquids thanks to the waterproof vinyl flooring.
Minimal Maintenance – Maintaining pristine vinyl floors is a breeze. Vinyl flooring designs may be cleaned most efficiently and quickly by sweeping, vacuuming, and mopping. Vinyl flooring is stain resistant because of its wear layer, and this is because it is constructed of vinyl. Vinyl floor surfaces may be cleaned using mild floor cleaners and warm water, even the most persistent stains.
Slip-resistant – You may purchase anti-skid vinyl flooring to prevent people from tripping and falling in the bathroom or kitchen.
Wide Varieties – A wide variety of designs, colours, patterns, and vinyl flooring textures are available in vinyl flooring, which may be employed in any home decor style. Flooring options like wood, marble, or stone are more expensive than vinyl flooring sheets.
Vinyl flooring advantages and disadvantages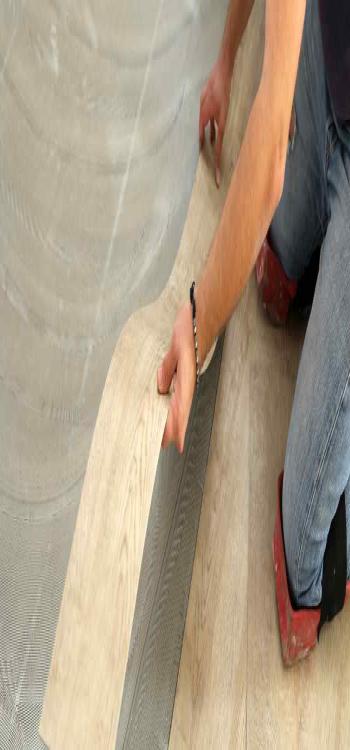 A. Toxicity – Vinyl flooring is made from chemicals that may harm the environment, causing respiratory and ocular problems.
B. Squandering Of Ethical Resources – Vinyl floor coverings can't decompose; therefore, they're seldom recycled. Consequently, discarded items that are old or damaged often end up in landfills.
C. Damage To the Subfloor Is a Common Occurrence – When installing vinyl flooring, a flat and smooth surface is essential. If even the tiniest of particles become trapped beneath the surface, they may wear down the vinyl flooring material over time, resulting in bulges on the surface of vinyl flooring.
D. Possible Blemishes Include Scratches and Dents – Vinyl flooring may be permanently dented by furniture weight, and these dents are difficult to fix. If a heavy or sharp object is dragged over the surface of vinyl flooring, it may leave behind permanent marks. Broken vinyl tiles or sheets can't be repaired; therefore, they'll have to be replaced with new ones.
E. The Colour Fades with Time – Vinyl flooring may fade or discolour if exposed to sunlight for an extended time.
What Exactly Is Laminate Flooring?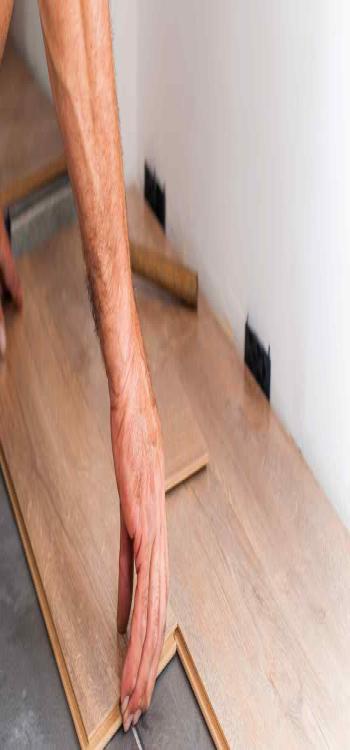 Synthetic materials create laminate, which has a similar appearance and feels to hardwood. Laminates are four layers of resin-coated fibreboard and a backing layer. Next comes a printed deco coating, a fibreboard layer, and a backing layer, with the first being the wear layer. It's possible to have laminate flooring that looks and feels like natural wood or stone.
Vinyl Flooring and Laminate Flooring: Differences
In contrast to natural wood, Vinyl flooring is constructed of synthetic elements that are highly water-resistant and easy to maintain. A translucent wear layer is placed on the thin, pressed-wood floor to safeguard the photographic wood copy embedded in the laminate's surface. It's not water-resistant in any manner, shape or form. There is a slight price difference between laminate and vinyl flooring, but it isn't crucial.
Advantages Of Laminate Flooring
Laminate flooring mimics the look of wood or stone, but it's constructed of a complex, scratch-resistant polymer. Laminate flooring is also a more environmentally friendly option than vinyl because of the higher percentage of wood in the product. On the other hand, laminate is not regarded as green due to melamine resin in the inner layer and plastic on the top.
Laminate Flooring: Disadvantages
Laminate floors need a lot of maintenance to appear their best. To avoid harming the surface, it is not suggested to sweep or use water to clean it regularly. In a spill, laminate flooring may turn slippery, much like tile and that's one reason to prefer office vinyl flooring. Due to increased humidity and water, the flooring may expand during the rainy season. Laminate flooring should not be used in wet areas, such as bathrooms.
How should you clean vinyl flooring?
Cleaning vinyl flooring is a relatively easy task that can be done with a few basic tools and cleaning products. Here are some tips to help you keep your vinyl flooring looking new:
Start by removing any dirt or debris from the surface of the floor using a soft-bristled broom or a microfiber mop. This will prevent scratching the surface of the vinyl while removing dirt and debris.
Use a vinyl floor cleaner or a mild detergent mixed with water to clean the floor. Be sure to follow the instructions on the cleaner carefully, as some may require dilution before use.
For tough stains, you can use a mild abrasive cleaner or a solution of equal parts vinegar and water. Be sure to avoid using harsh chemicals or abrasives on the vinyl flooring, as they can damage the surface.
Rinse the floor thoroughly with water to remove any remaining cleaning solution. Use a mop or a damp cloth and wring it out well to avoid leaving excess water on the floor.
Dry the floor thoroughly to prevent water stains and damage. You can use a clean, dry mop or cloth to dry the floor, or you can use a fan or an open window to help speed up the drying process.
Maintain your vinyl flooring by sweeping or dry-mopping the floor regularly to remove dirt and debris. Place mats or rugs at the entrance of your home to reduce the amount of dirt and debris that gets tracked onto the floor.
Protect your vinyl flooring from damage caused by furniture by placing felt pads or furniture coasters under the legs of heavy furniture, such as tables and chairs. This will help to prevent scratches and dents on the floor caused by moving furniture around.
Avoid using a steam cleaner on your vinyl flooring, as the high heat and pressure can damage
Tips For Deciding Between Vinyl and Laminate Flooring
If you live in an area where moisture is a concern, vinyl flooring is better than laminate flooring.
Vinyl is a durable flooring option that can sustain high levels of foot activity.
In terms of moisture, laminate can only handle a certain amount. Consequently, it's best suited to locations with lower levels of moisture and can be used as an alternative to bedroom vinyl flooring.
When deciding on a floor covering for a particular room, a homeowner should consider how the space will be utilised as a starting point.
It's a fantastic idea to choose either vinyl flooring sheet or laminate flooring for your floors. A dark floor absorbs light, resulting in a cosy ambience. Light refracting from a bright floor may provide the illusion of more space.
As a rule of thumb, smaller floor patterns should be employed in smaller spaces, while larger patterns should be used in larger ones.
Laminate and vinyl flooring may be less expensive than other options as an alternative to natural wood or stone.
Vinyl flooring has become extremely popular amongst first-time homeowners in tier-1 and tier-2 cities in India. Property owners that do not want same-old ceramic or cement floors or tiling, often go for vinyl or laminate flooring as it is cost-effective and has many advantages as well. With so many designs available in the market, it is difficult to choose the right type of vinyl flooring. Getting help from home interior designers at NoBroker could be the best decision for you! It will help you understand the different options and choose the best option by analysing the requirements and the budget. If you're interested in consulting an expert in vinyl flooring, please leave a comment below this article, our executive will be in touch with you soon.

Frequently Asked Questions About Vinyl Flooring
Q1. Is vinyl flooring preferable to laminate flooring?
Answer: Vinyl flooring is unquestionably a superior choice in high-moisture situations than laminate flooring, making it an ideal option for bath places such as home bathroom vinyl floor tiles. However, laminate flooring is often the most cost-effective option for whole-house instals due to the enormous variety of options available. The vinyl flooring cost per sq ft in India ranges between Rs. 30 to Rs. 90/sq.feet.
Q2. Is vinyl flooring a wise choice for your home?
Answer: Vinyl flooring is very long-lasting. Installation and maintenance done correctly may extend the system's life to 10-20 years. That being said, vinyl flooring is an excellent option for spaces in your home that see a lot of foot activity. Moreover, most vinyl flooring has a wear layer applied to the surface, which makes it resistant to scratches and stains.
Q3. Is it possible to place large pieces of furniture on vinyl plank flooring?
Answer: Heavy furniture may be placed on vinyl plank flooring surfaces, which is a good thing. These flooring, on the other hand, are susceptible to weight. When doing so, you must be very cautious to avoid creating a pinch point, which may quickly produce a rip in the outer layer of the material.
Q4. Is vinyl a superior alternative to tile?
Answer: Both vinyl plank and ceramic tile are well-known for their long-lasting qualities as flooring alternatives. Ceramic, on the other hand, may chip and shatter with time. Ceramic tile is more susceptible to damage (for example, if you drop anything heavy on it) than vinyl plank flooring. If you have children or pets, vinyl plank is a better alternative.
Q5. Is vinyl the same as a laminate in terms of appearance?
Answer: The appearance of laminate flooring and the installation procedure is identical to those of luxury vinyl planks. The most significant distinction is that its core is composed of wood byproducts that have been glued together with resins. A very durable, transparent plastic wear layer covers the printed pattern layer on the top surface of this product.