Griha Pravesh in Hinduism is when a newly constructed house is inaugurated. As soon as the house is nearing completion, the family begins preparing for the celebration. An experienced astrologer or the family Guru is responsible for determining the date, time, and ritual technique used during the puja. It is critical to perform the Griha Pravesh Puja at a favourable time because this ceremony aims to rid the space of negative energy through purification and sanitising. Occupants pray to God for peace and prosperity in their new home by performing puja. Try some of these Griha Pravesh decoration ideas to make your house look great and amaze your guests.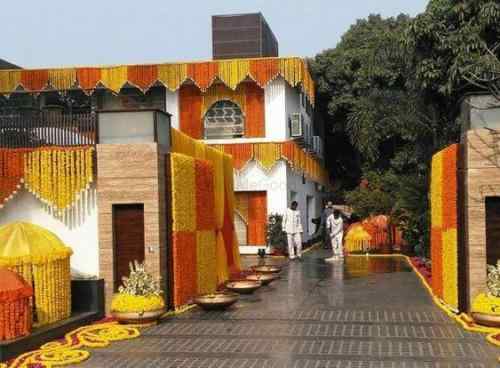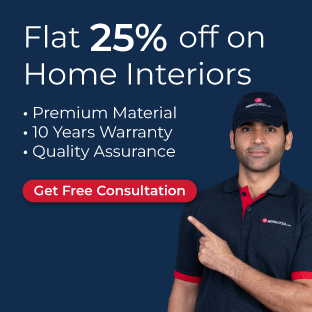 Types Of Griha Pravesh Ceremonies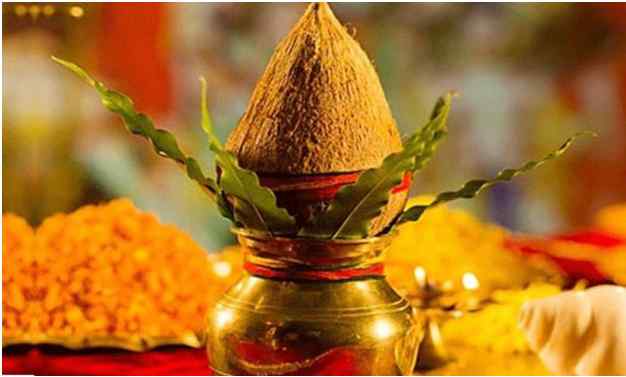 According to the Hindu scriptures, there are three types of Griha Pravesh based on the home's construction.
Read: Add Character to Your House Interiors with These Trending Duplex House Staircase Designs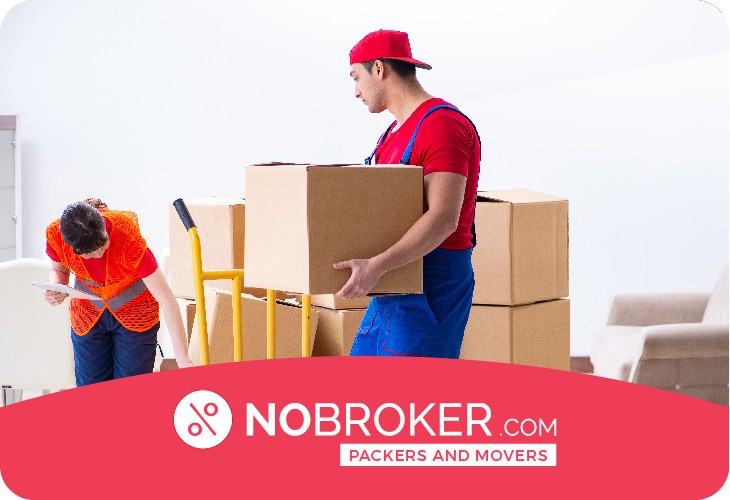 Book Best Packers & Movers with Best Price, Free Cancellation, Dedicated Move Manager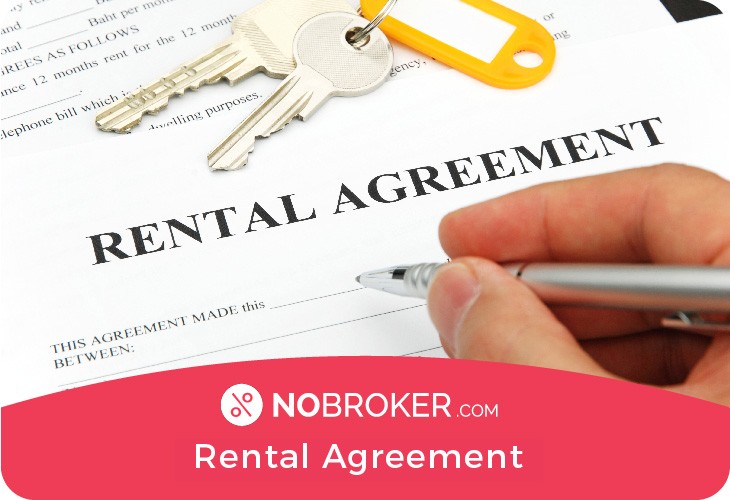 Get Rental Agreement With Doorstep Delivery, Super Quick & Easy
This is third
This is third
This is fourth
This is fourth
This is fifth
This is fifth
This is six
This is six
This is seven
This is seven
This is eight
This is eight
1. DWANDWAH
For an old house that natural disasters like earthquakes and floods have damaged, this means Grih Pravesh. Dawndwah Grih Pravesh is the name given to the first entry into a place following renovation or reconstruction.
2. APOORVA.
Apoorva's denotation denotes something that has never been done before. To refer to the time when family members first move into their new home from their old house or a leased flat or an independent place for the first time, we can use the term New Griha Pravesh for the Griha Pravesh Apoorva muhurat.
3. SAPOORVA
To put it another way, it's the process of moving into an already-existing apartment or house, whether that apartment or house is an Independent House, or the Society Flat, which is for sale. People can rent these houses and apartments, which have already been built. Sapoorva Griha Pravesh or Vastu Puja is the name given to the act of moving into an existing apartment or house.
It doesn't matter what kind of Griha Pravesh celebration you like to throw; you'll need some inspiration for decorating the venue if you want it to be an event that people will never forget. There may be many preparations required before the event. Traditional decorations must be made. The Exterior and interior should be well-decorated. Here are some of the best approaches.
Trending Floral Home Decoration For Griha Pravesh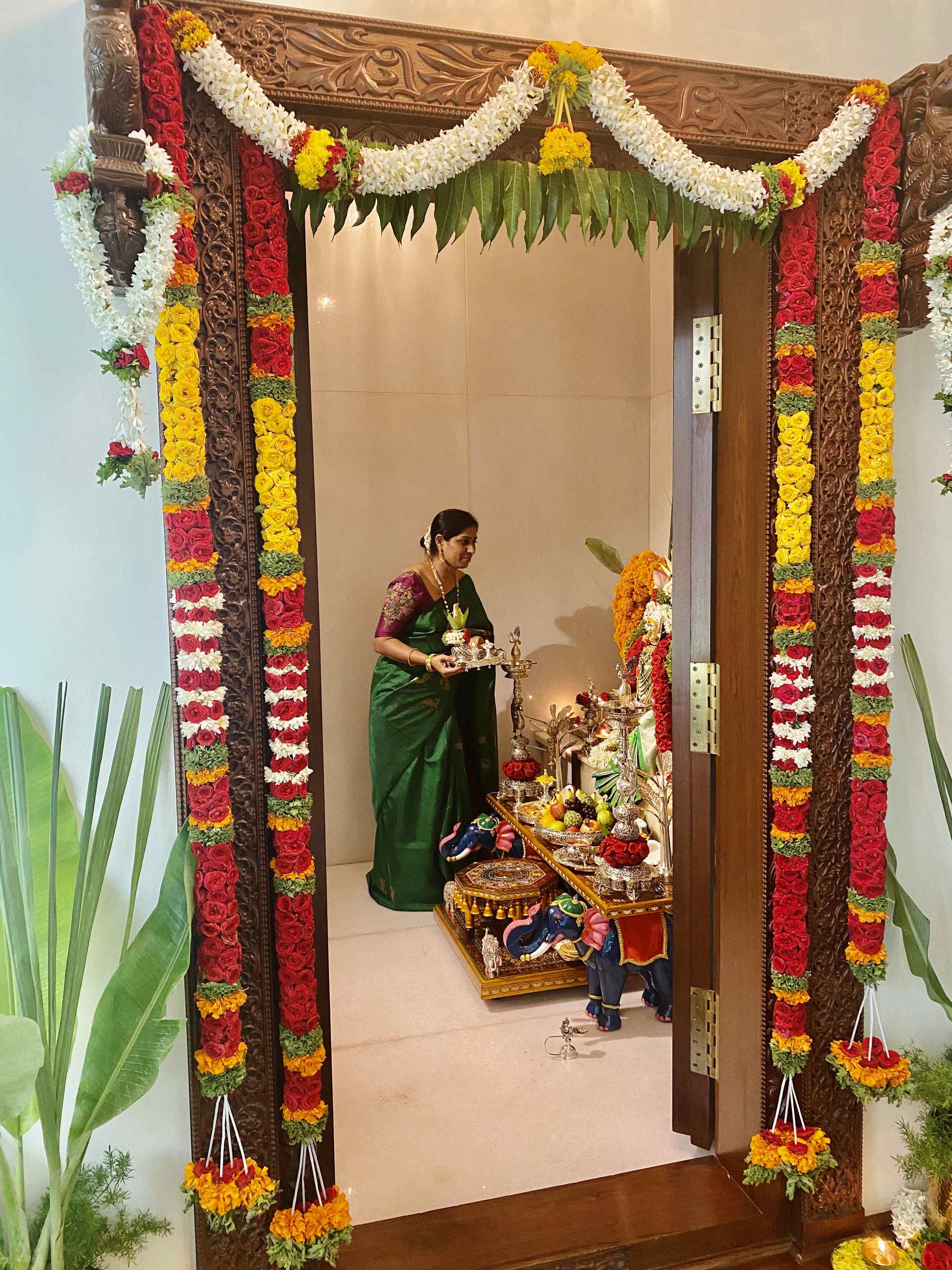 Floral décor is perceived as a precious component and is of great importance for a housewarming ceremony. This is because they are something that contributes to the atmosphere and can make a world of difference in a home that has recently been constructed.
Here are eight quick and easy housewarming decoration ideas:
Read: Check Out the Best Indoor Succulent Plants for Your Home Garden
Floral Decoration with Marigolds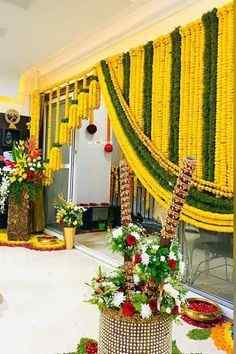 It's one of the most popular Griha Pravesh decoration ideas. Marigold floral decor can be found in almost every home during any celebration.
The sides of marigold strings, typically yellow or orange, are left to hang loosely as scallops from doors and railings.
They can be combined with white flowers and vibrant green leaves, or they can be used alone. Most recently, they've been tied around wooden divider beams or arranged in diagonal or swastika pattern configurations. They're beautiful.
To give the decoration an edgy touch, you can wrap them around wooden hoops or circular picture frames.
Decorative Golden Artificial Leaves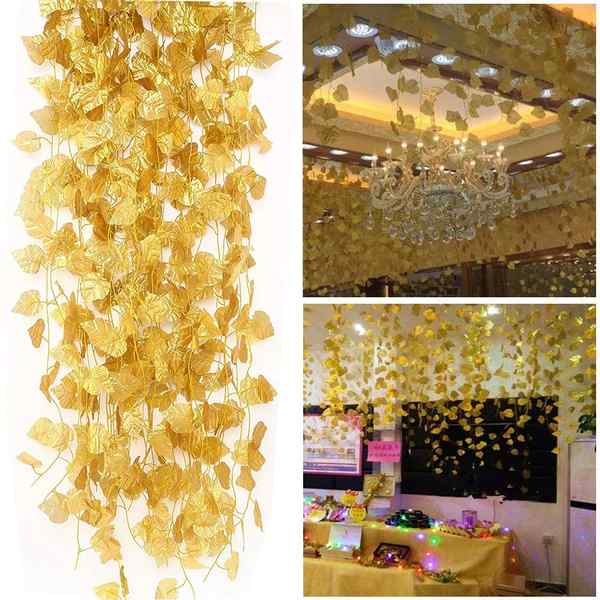 What a fantastic gold leaf decoration! It's been used at celebrity events, birthday parties, and more! Your party will have a marvellous metallic gloss and just the right amount of glamour when you use this as a Grah Pravesh decoration idea because of its long leaves that intertwine and shiny foliage.
Even after the celebrations, you can use this as a usual decoration.
Roses on Ganesha's Mandir/Idol
This is one of the best ways to decorate for a housewarming party. You can use real roses (without the stems) or just loose rose petals to create this look.
It's always a good idea to include Ganesh Ji and Lakshmi ji's image or idol in your new home on the auspicious occasion of housewarming.
Read: Which One in Our List of 10 is the Most Beautiful House in The World?
Alternatively, you can use rose petals to create an outline of the Gods or to fill in the entire figure. Whatever the outcome, it will be stunning. Place this decoration so that it faces the front door of your home.
Floral Decor on the Walls and the Ceilings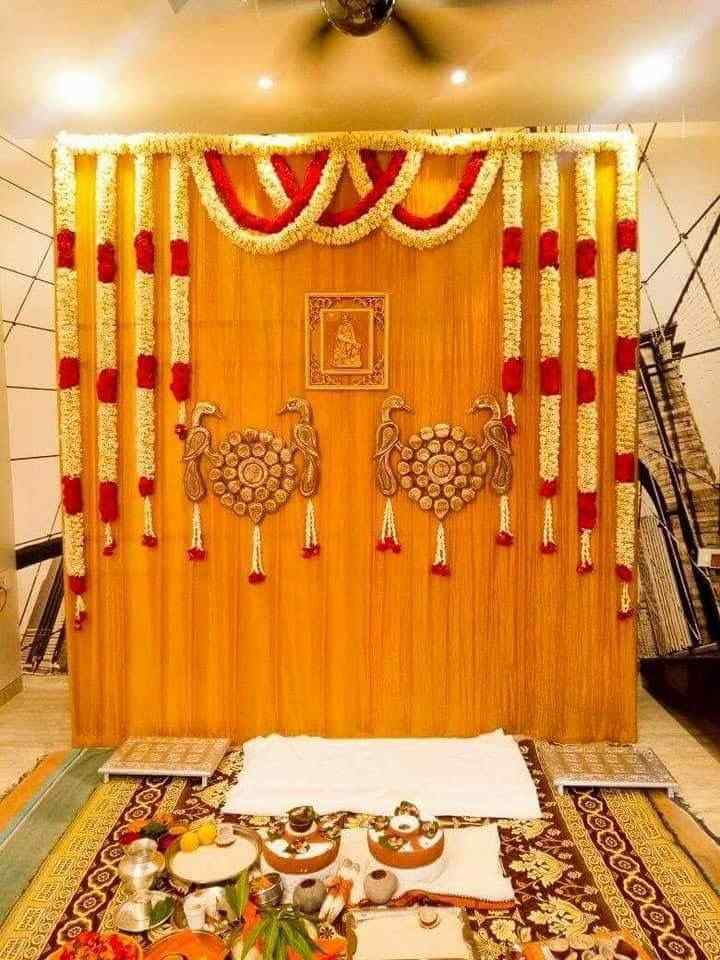 Why limit yourself to adorning just the windows and doors when you can also make the ceilings and floors more attractive? A wide variety of tokri (cane baskets) can be found. Mount a few of your favourite ones from the top.
Put a wholesome bunch of colourful flowers within them and arrange them to appear as if the flowers are bursting into life. It conjures up the picture of a window garden in one's head.
In addition, you can use round tokris filled with flower garlands and place them in the corner of your home alongside other decorative elements. To say it is beautiful would be an understatement.
Flower Vases, Bouquets, and Arches
Floral arches are here to stay, even if they've been done before. For the ultimate fairytale-like entrance, these arches are filled with various seasonal blooms and meticulously decorated for every occasion.
Read: Modern Safety Door Designs: Where Security Meets Elegance
This makes it one of the most straightforward Indian-inspired housewarming decoration ideas.
As these floral arches and bouquets in various stands are placed around the house, the sweet aroma of the freshly bloomed flowers fills the air and brings positive energy into your home.
Curtains That Bloom Fresh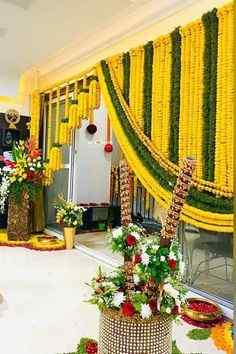 String a large number of flowers together in a curtain-like pattern. If you're looking to divide the puja area from the rest of the housewarming festivities, this is a great way to do it.
A Backdrop Adorned By Flowers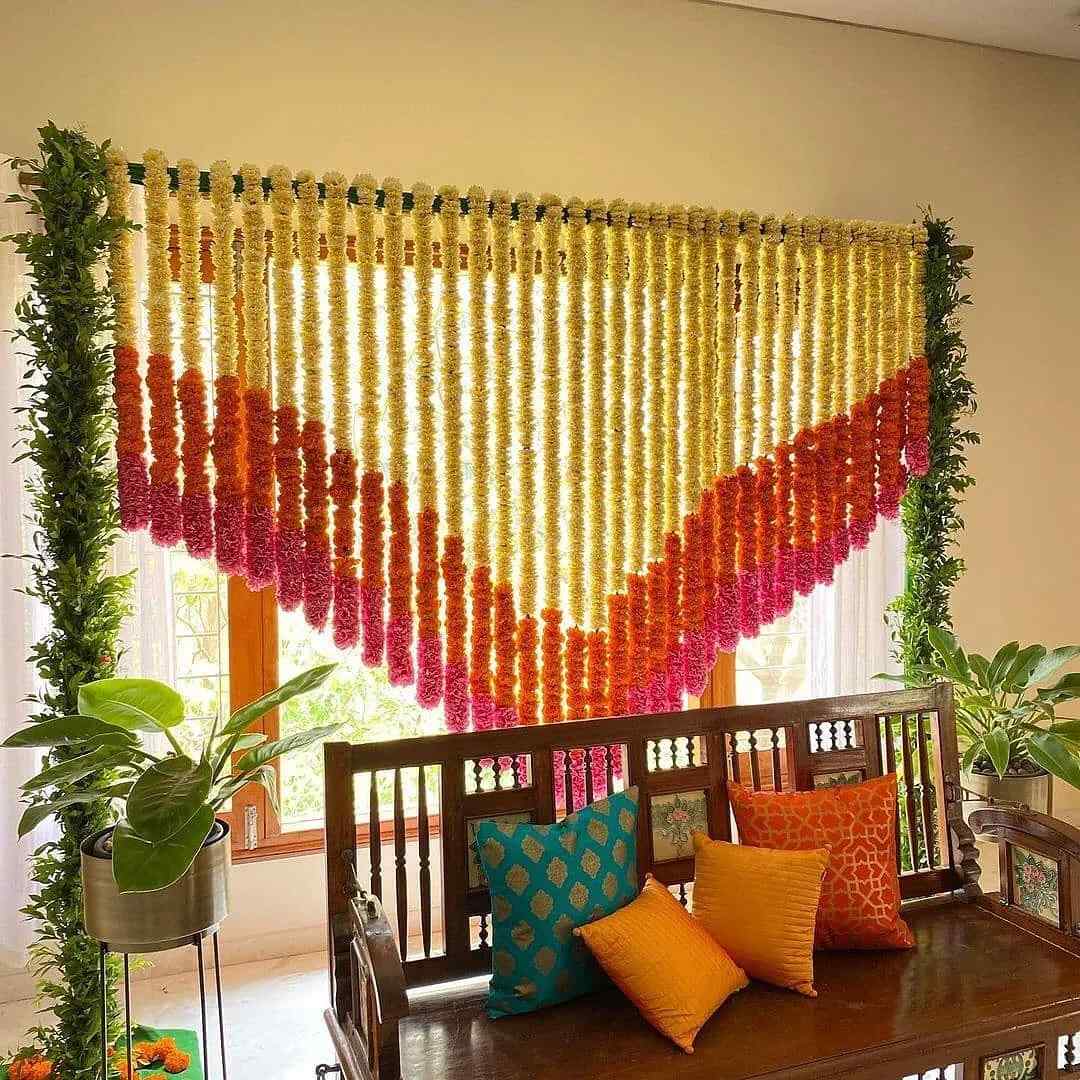 Many parties these days feature floral backdrops as the newest trend. Beyond being aesthetically pleasing, they have the added benefit of making even the tiniest rooms appear more prominent.
Add a splash of colour to your housewarming party with a rose-filled backdrop or large floral arrangements filled with loose petals.
Flower Rangoli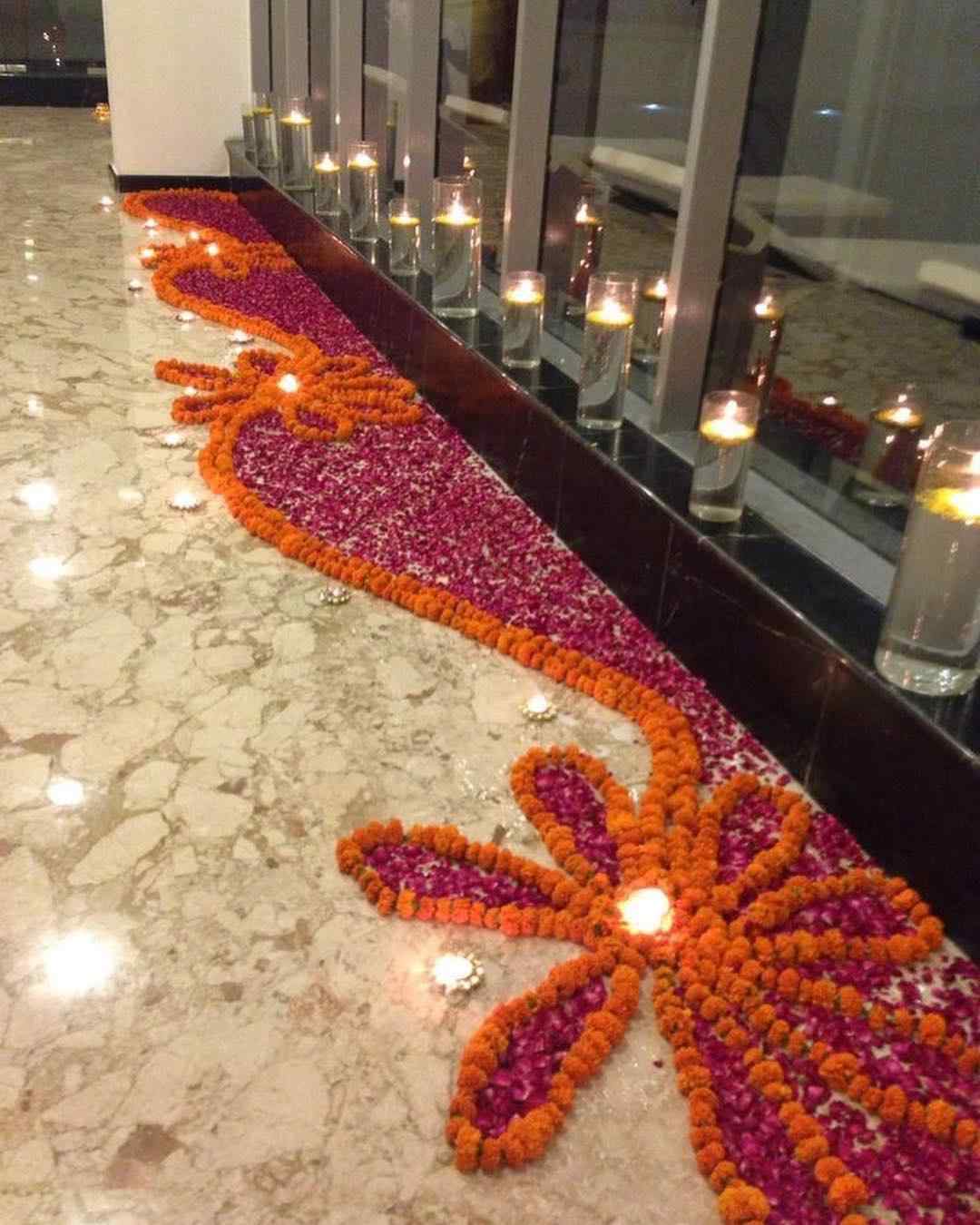 Make beautiful floral rangolis to decorate your new home. Fairy lights and colourful Rajasthani umbrellas can transform your home's front door into a work of art. Instead of relying solely on flowers, infuse your new residence's entrance and interiors with glitz.
To add to the splendour of the floral arrangement, embellish it with cloth in soft pastel colours, leaves of neem and mangotrees, flower hoops, incense sticks, scented candles, colourful Diya stands, a cane stool decked out in floral arrangements, and metal cages adorned with ornamental birds.
DIY Griha Pravesh Decoration Ideas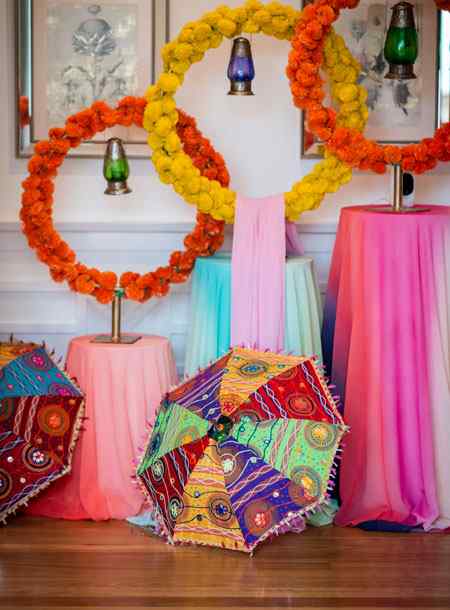 You should give these Griha Pravesh DIY decoration ideas a shot if you want to decorate your house.
Turn On the Lights for Griha Pravesh Puja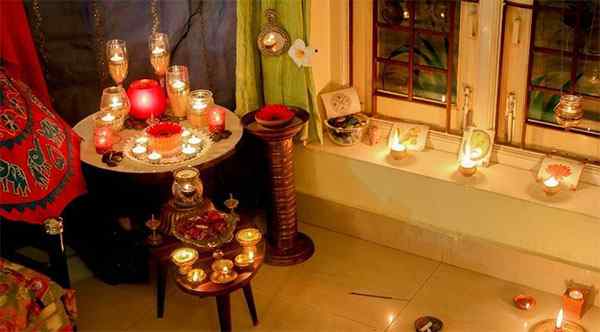 When it comes to flower decoration for a housewarming ceremony, do you know what would look great? Yes, that's right, it's lights! On the day of Griha Pravesh, fresh flowers are just as crucial as illuminating your entire home. Make sure that no part of your home is left in the dark, no matter how small. You can decorate your home with various lighting options, including fairy lights, LED lights, candles, and even days. Even lighting an earthen lamp to invoke luck is an option if you want to banish all the bad vibes.
Adorn the mandir with flowers, lights and other accessories
Vastu experts recommend that a house's mandir or temple be placed in the North-East direction and only on the day of Griha Pravesh. The gods' statues and images should also be placed on the house's east-facing side.
You must decorate your home's temple, no matter how large or small. Mango leaves, rose petals, and marigold flowers, in addition to looking beautiful, are auspicious decorations for your puja room and temple. They can be given new clothes, accessories, and garlands to dress up their statues. Oil lamps and simple rangolis can also be placed outside the temple to provide additional illumination in the evenings.
Plants for Griha Pravesh Puja inside the home.
The best Griha Pravesh decor can be found in the form of indoor plants. Various indoor plants, including aloe vera and ferns, as well as peace lilies and lucky bamboo plants, can be used in multiple rooms of your home to add some greenery to the decor. These can also be placed on window sills or in-room corners to give the space a new lease on life and aesthetic appeal.
Have fun with brightly coloured accessories.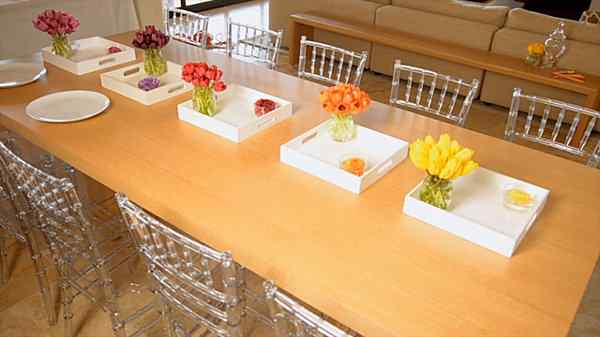 When it comes to colour schemes, we can't help but be drawn to them. As a result, you can brighten up your Griha Pravesh house decoration by incorporating bright accents. For seating, consider using brightly coloured cushions. On the day of the girha Pravesh puja, you might want to decorate the room where the pooja takes place with pretty curtains or a lovely rug. All of this will give the room a more opulent look.
Traditional Indian Designer Coasters For Gruhapravesam House Decoration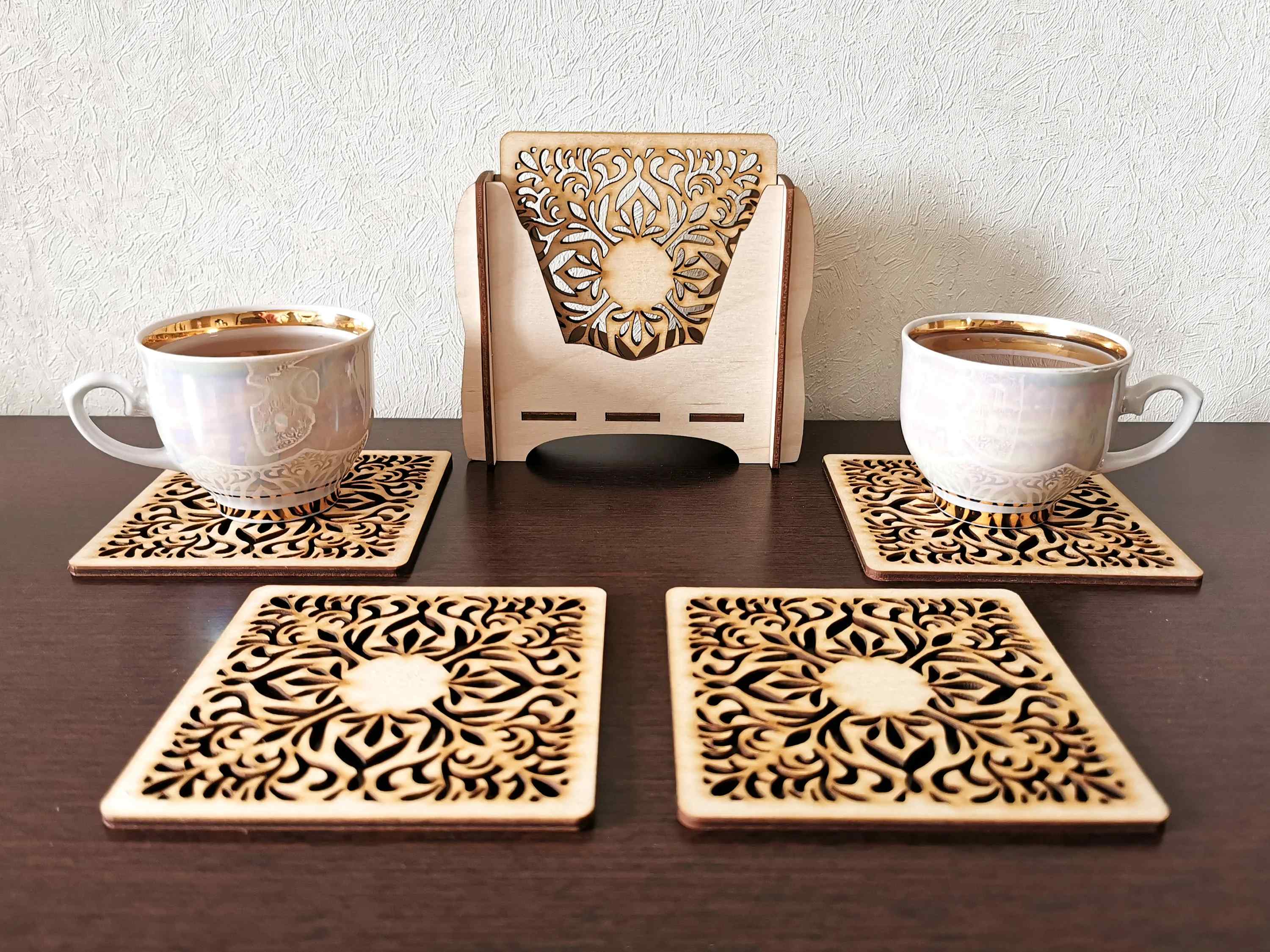 You will almost certainly serve tea or coffee to your guests after the Griha Pravesh puja so that coasters will come in handy. To serve coffee or tea to guests, why not use traditional coasters as a piece of home decor first? Candles or flowers will look stunning next to this beautiful accessory.
Thread lantern Decor
Diwali is the festival of lights in India, and thread lanterns are seen hanging from the ceilings of nearly every home. Even during Griha Pravesh, you can incorporate these lanterns into your home's decor. For a dash of colour, hang these lanterns in or out of your home. Lighting lanterns on Griha Pravesh puja is considered auspicious, so be sure to do so.
We are sure by now you have a fair idea about how Griha Pravesh's decoration works. There are so many ways you can beautify your home. However, flowers remain the most popular choice for Indian Griha Pravesh house decorations. If you are still unsure how to decorate some parts of your house for the nig ceremony, we suggest you take some expert opinion. NoBroker interior designers are always here to help!

FAQ's
Q-1 How do you perform Griha Pravesh pooja?
A-1 To fulfil the requirements of the Hindu puja rituals for a new home, on the first day of moving in, you must do so while carrying an idol or picture of Lord Ganesha. The God should be positioned in the northeasternmost corner of the house. A pair of lamps should be lit and placed in front of the idol. Sweets, flowers, fruit, and vegetables should be offered as prasad to God.
Q-2 Is Sunday appropriate for a housewarming ceremony?
A-2 Amavasya and Purnima are examples of days that are off-limits. Tuesday is not a good day to enter a house because it is not auspicious. There are circumstances where Saturday and Sunday are not appropriate days for housewarming rituals.
Q-3 How should a new bride's Griha Pravesh be performed?
A-3 In Griha Pravesha, both bride and groom receive a Tilak from their mother-in-law before asking for blessings from the assembled elders. After this, the bride steps into a plate with Alta and tilts a Kalash containing rice with her right foot.
Q-4 Why is milk boiled in the new home?
A-4 We follow Hindu tradition by boiling milk in an open spot on our new stove until it reaches a boil and spills over. Prosperity and food will be a blessing to the new house thanks to this symbolism. It's time to serve the hot milk to your house guests, but first, offer some to your favourite gods and goddesses.
Q-5 Can we perform Griha Pravesh on Dussehra?
A-5 On Dussehra, there is no need to wait for an auspicious moment to hold a housewarming ceremony because the entire day is super good.