Investing in a property is also a huge step. A lot of decision making goes into the process of buying a property. Condominiums or condos are one such property that has gained popularity. The most basic condominium definition is to provide a luxurious lifestyle that fits everyone's personal budget. Real estate is the best form of investment, and a condominium is the best kind of investment. So here is an article for you that tells you all about condos and their features.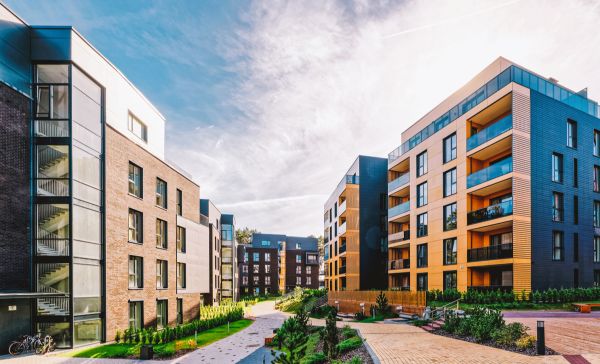 What is a Condominium?
A condominium is also referred to as a condo. A condominium is a building that is divided into smaller units that are individually owned, but common areas are jointly owned. For example – a society that has several buildings containing various houses. Now, these houses are individually owned by people; but the other spaces such as gardens, play areas, gyms are all jointly owned by everyone.
Read: How To Pick Your Flat Amenities?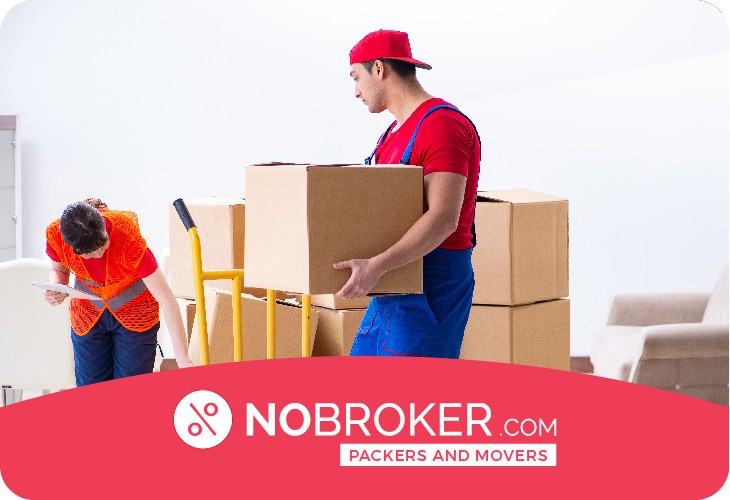 Book Best Packers & Movers with Best Price, Free Cancellation, Dedicated Move Manager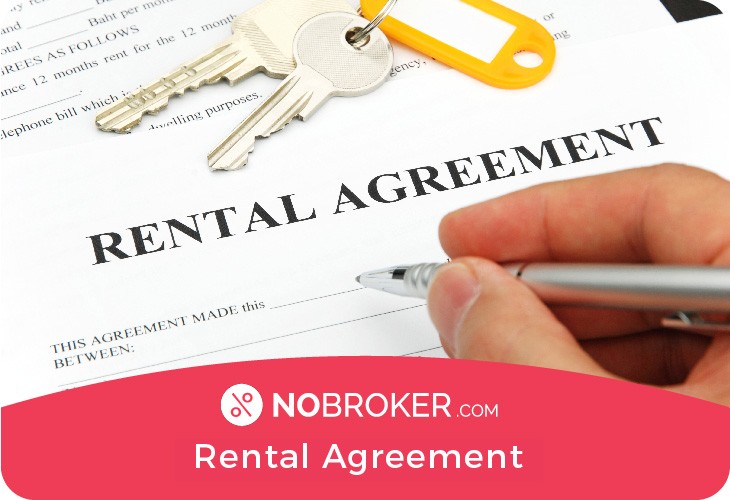 Get Rental Agreement With Doorstep Delivery, Super Quick & Easy
This is third
This is third
This is fourth
This is fourth
This is fifth
This is fifth
This is six
This is six
This is seven
This is seven
This is eight
This is eight
Condominium VS Apartment
Basic Difference
Buying a property is a serious process that requires a lot of evaluation. What is the difference between a condo and an apartment? The main difference is that of ownership. To further explain, a condominium has a similar structure to that of an apartment. A building in a residential society is rented out to tenants. These tenants usually share a common space and all the amenities that a residential society offers. In the condo vs apartment debate, the condominium gets a point because the property is owned instead of rented.
Tax Payment
Apartment renters have to pay the tax themselves rather than the landlord. It is an addition to the decided rent amount (rent + tax). While in a condo apartment, the owner/landlord pays the tax. It is the owner's responsibility to pay property taxes for the condo.
Maintenance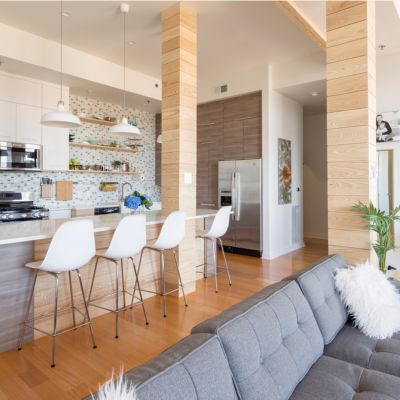 The maintenance of a house is one of the prime arguments in the condominium vs apartment debate. For instance, if there is a plumbing issue in a rented house; then the landlord is responsible for the interior maintenance. While in a condo, the owner (i.e, the person currently living in the condominium) is responsible to pay for the interior maintenance.
Cost
An apartment is usually a rented residential property. However, a condominium is a property in the residential society where the owner itself lives. Investing in a condo apartment may be expensive right away, but in the long run – it is more beneficial and is an investment for the future. While renting out an apartment, a set amount of money is payable monthly as rent. And this money does not add to the savings of an individual.
Read: Plinth Area: Calculations, Inclusions, And Exclusions
Condo Vs House
There is not much of a difference between a house and an apartment. In a gated society there are multiple apartments or homes, in addition to condos. Houses/apartments are all built alike and are surrounded by each other. While residing in a house, you may have neighbours next to you, even above and below your residence. Whereas, a condo house offers more privacy and is laid out more separately (in terms of infrastructure).
If a house is taken as a property in a gated residential society then it is not much different from an apartment. Therefore, the factors of condo vs apartment and condo vs house would be the same. But, if the house is taken as an independent piece of property, then it is very different from the former.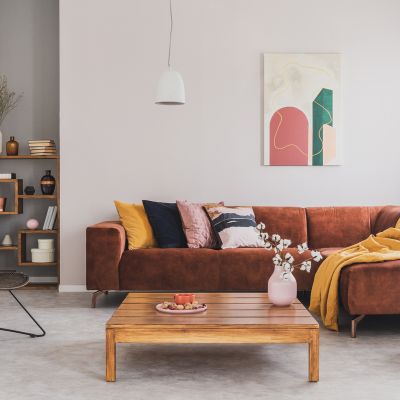 An independent house is accountable to its own rules. There is no set expenditure on maintenance. It depends on the house owners, and how they want their needs met. While a condominium is a part of a residential society, where a set of rules are to be followed by all. The independent house owner has a complete say in the house – about how it looks, what will its use be (residential or commercial). While condo owners do not hold such freedom. It has now been very well established what a condo house is.
Read: Does Vastu Matter When You're Buying A House? Find Out the Shocking Answer
Condominiums Amenities
Condos are popular not just for the property, but also because of the amenities that come along with them. Here are a few amenities that condominiums feature:
Greenery – All gated residential communities provide a good amount of green in their societies. It is not only visually aesthetic but also a good step towards the environment. Plus having greenery (flowers, trees, parks) is good for the body – mentally and physically.
Parking – all condos have this amenity. A certain parking space is designated for each owner. This results in no chaos and peaceful functioning of the society.
Security – This is an important factor to look for wherever one may live. Condominiums are well secured and are also under the surveillance of a camera. This adds to the charm of owning a condo.
Power back up – Usually all condos have this feature. This adds to the factor of luxury and comfort that a condo offers.
Play area and Parks – No condominium comes without this facility. A park is a must for the residents of the society, and children cannot do without a play area. This is the most basic amenity that is available to all condos.
Gym – Gyms must be available in residential complexes. Keep in mind that each society has its own sets of timings for the gym. And condo owners can enjoy the full health benefit of it.
Pros and Cons of Condominium
The article has very well established 'what is a condominium'. With every investment, there may be a chance of risk or factors that you may have not considered – so here is a list of pros and cons of a condominium for you, to help you stay well-informed:
Read: Buying Land Vs. Buying an Apartment
Pros
Amenities – If asked to define a condominium, it basically means comfort and luxury. The infrastructure is built in such a way that all the amenities – such as shopping, entertainment areas, complexes, etc, are very close to the residency or in the residency.
Low Maintenance – This is one of the main advantages. The owner is responsible for the interior maintenance, but not for the shared common spaces. A minimal amount has to be paid, while the surroundings ofhis condo apartment are well maintained.
Security – Condos are in a well-gated residential area. The gated communities have security personnel, and a few buildings also have CCTV installed.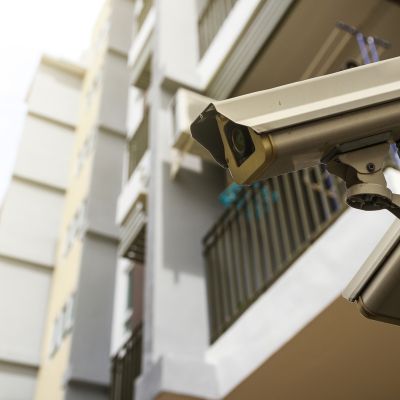 Cons
Limitations – Being a part of a society, some set rules are laid by the various committees which have to be followed. A society follows a certain theme and style of colours. This factor leaves very little space for creativity. In addition to this, there is no value in your say in the landscape of your home/condo.
Privacy – The infrastructure of all the properties is built in the same fashion, and a few even share walls with other properties. So, privacy may be an issue with regard to control over noise.
Resale Value – The price of the properties in a society has a level of similarity. So, before an owner decides to sell his property, there needs to be an agreement on the real estate price of the condominium between the owner and the management.
Investing in real estate is a big deal in India, and condos are now popular and convenient enough to obtain/purchase. But before doing so it is important to know what a condo is, in its entirety.
Are Condominiums Common In India?
Condominiums have recently gained popularity in the metropolitan cities of India. As they are now in demand, hence their score is better in the real estate market. More and more families are investing in condos, and there has also been a rise in first-time buyers who are coming forward to invest.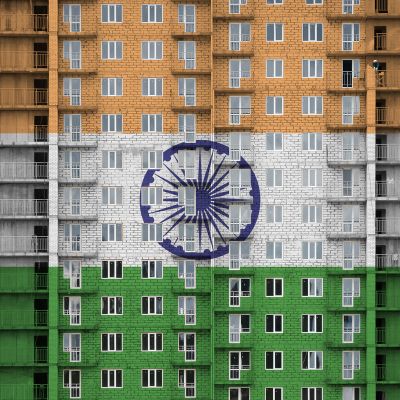 Condos are very handy for first-time buyers and also bachelors. This is the kind of property they choose to live in because condominiums feature a lifestyle that they are comfortable with. As mentioned above, the maintenance in these properties is minimal and is taken care of by the housing committees of a society. Plus, youngsters live a social life, therefore, close neighbours and the con of lack of privacy works well in their favour.
Rules To Let Out A Condominium In India
A condo is available in a good residential society, and each society has rules of its own. Below are a few basic rules and tips to keep in mind, while offering to let a condominium:
Get in touch with society committees – Housing committees put a cap on the price of condos. Keep in mind the rental restrictions that have been set up.
Official documents – make sure to have all the papers in order beforehand. Because the legalization of transfer of property for rental purposes is only completed after official documentation.
Applicant Screening – make sure to get your tenants police verified before making any final decision.
Rental lease agreement – It is important to lay out all the legalities and terms and conditions in the rental lease agreement, so as to avoid any problems in the future (such as the date of payment of rent each month).
Factors To Consider When Buying A Condominium
Buying a property can be a tiresome process because it is the decision of a lifetime. So here are a few tips for you if you are looking to invest in a condominium property:
Builder Image/Record – Before buying any property make sure you verify who the builder is, and how they have been rated. Condos are easily available but investing in the best is a successful long-term plan.
Connectivity – This is a factor that should be at the top of the priority list. Is it near to your workplace? Or schools and hospitals? Or malls? It is necessary to stay well-connected with the world.
Resale Potential – This factor has to be duly noted if you are looking forward to buying a condominium in an under-construction project. Make sure you do your research on how the surroundings of the area will be after the project is finished. Is it well-connected to all necessary places such as – a market, mall, movie centre, etc?
Amenities – A condo meaning to be a good deal in itself will provide you the best of amenities. Before investing – note down all the amenities that are important for your survival, and then match them with the amenities that are being offered to you.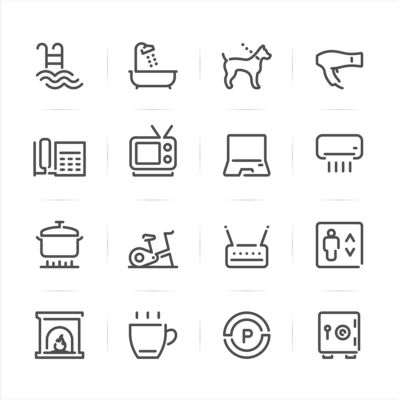 Condominiums are in limelight in the real estate market. They have recently gained popularity in the Indian market and a large number of investors are investing in them. Are you looking to invest in a condo that offers you the best of amenities? We here at NoBroker offer you a chance to find your dream home that is within your budget. The best part about this deal is that it is Brokerage Free! Click the link below and we will help you make your dreams come true.
FAQ's
Q1 Are condominiums and condos the same thing?
Ans. Yes, they are the same. Condos are just used as a short word for condominiums.
Q2 Is the payment of tax any different for Condos?
Ans. No, it is not different for condos. The tax rates are the same for all (depending on the area) and can be paid online or offline.
Q3 Do condominiums fall under the restrictions of residential housing committees?
Ans. Condominiums do fall under the regulations of residential housing committees or associations. (The rules and regulations may differ for each society).
Q4 Are the amenities shared by all in the society?
Ans. The amenities are shared by all living in the residential society. But, there also may be a few amenities that may be of personal use – such as private lifts.