In India, Tulsi is revered as a sacred plant because of its medical powers and is typically seen in the homes of Hindus. Also called basil, this plant helps remedy different seasonal disorders such as common cold, flu and cough. According to Vastu, a Tulsi plant at home promotes peace and harmony among family members. So, where should you put your Tulsi plant? And which Tulsi is best for home as per Vastu? To attract good fortune, follow this Vastu article to get the best results for the family members and also educate others about the directions and instructions as per Vastu – where to keep the Tulsi plant.
Tulsi Plant Health Benefits For The House
These are some of the advantages of having holy basil in your home.
Reduces the effects of stress – Journal of Ayurveda and integrative medicine states that the presence of Tulsi in your home is recognised to defeat stress.
Keeps mosquitoes away – Tulsi, or holy basil, is well-known for its effectiveness as a natural insect repellent. According to the journal of malaria, this plant deters insects and mosquitoes. This is why it's critical to keep Tulsi inside, particularly during the rainy season.
Read: What is Vastu Shastra? A look into the amazing world of Vastu in 2022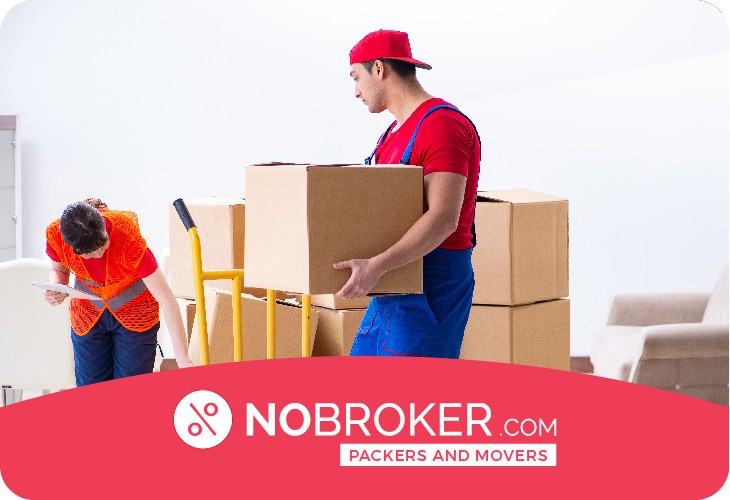 Book Best Packers & Movers with Best Price, Free Cancellation, Dedicated Move Manager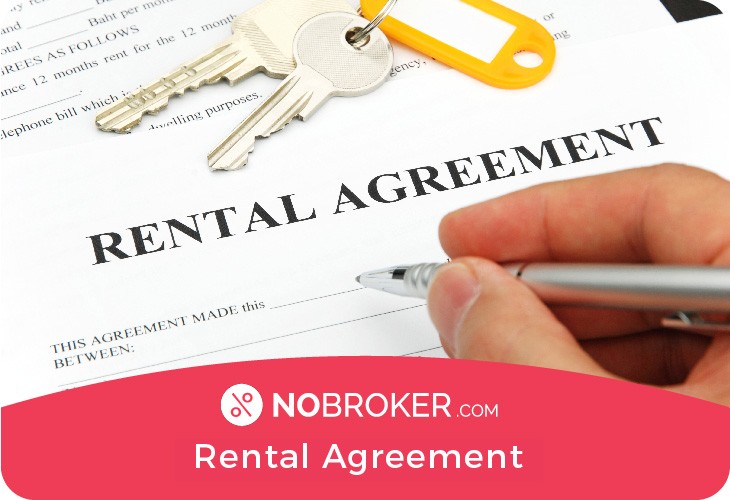 Get Rental Agreement With Doorstep Delivery, Super Quick & Easy
This is third
This is third
This is fourth
This is fourth
This is fifth
This is fifth
This is six
This is six
This is seven
This is seven
This is eight
This is eight
Keep the air fresh and clean – Tulsi plant at home promotes the flow of oxygen into your sleep space. Oxygen is produced by this plant 24 hours a day, seven days a week, and hazardous pollutants like carbon monoxide, carbon dioxide, and sulphur dioxide are removed from the atmosphere by this plant.
Provides fragrant scent – Holy basil's wonderful perfume refreshes the air and infuses your house with a nice aroma. This herb also has mood-enhancing qualities.
Fights off illness – Tulsi is effective in the battle against sickness. Tulsi may be brewed with tea and used as a remedy in the event of a cold, cough, or fever. Tulsi and cardamom may be combined in a cup of water and made into tea. Blood purifier and cholesterol-lowering agent: it's a terrific choice.
Reduce kidney stones – Tulsi leaves might also help you get rid of kidney stones. To get rid of kidney stones at home, Tulsi leaves and a spoonful of honey should be consumed daily.
Where To Place Tulsi Plants At Home?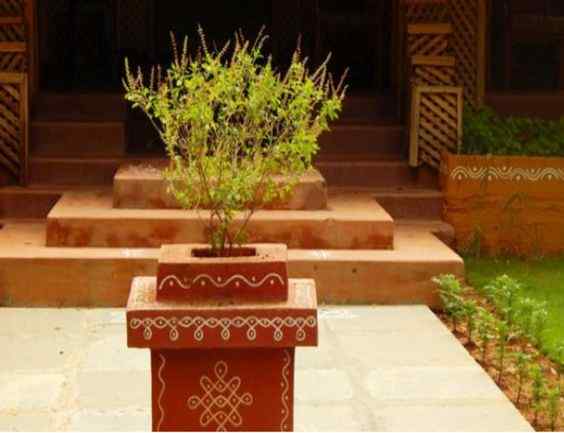 If you want to create a basic Tulsi mandir design at home, Vastu Shastra offers certain guidelines for you to follow.
Keep the area around the Tulsi plant clear of trash and debris.
Place an oil light beside the plant so that it may be seen.
A Kalash may be used to provide water to the Tulsi plant Vastu. Always use two hands to handle the Kalash.
Make an offering of kumkum, Haldi, flowers, and incense in honour of the deity.
Chant shloka while you go around the perimeter of the yoga mat.
A Tulsi chaura, a four-sided cement structure for cultivating the sacred Tulsi plant, may also be kept in the home. According to Vastu Shastra, Tulsi chaura may be built at the northeast corner of your balcony or outdoor area. The Tulsi plant Vastu direction of the east is another option.
The Tulsi mandir design structure should be constructed from materials like wood or marble.
Check to see whether the place is tidy and well-lit. Using a ghee lamp, you may illuminate the plant.
Which Tulsi is Better – Rama and Shyama?
Both of these Tulsi plants may be grown at home. The therapeutic properties of both Rama and Shyama Tulsi plants are extensively known. Vastu for Tulsi plant at home considers the Holy Basil or green Tulsi plant one of the most auspicious Tulsi plants available. Tulsi plants may be found in a variety of forms throughout India.
Read: Revealed -The Ideal Position, Direction and Vastu for a Water Tank
'Shri-Tulsi', also known as 'lucky Tulsi' or 'Rama-Tulsi' or 'bright Tulsi', is the Tulsi with green leaves. In Hinduism, a plant called Rama Tulsi (Ocimum Sanctum) is revered for its medicinal powers and as a sacred offering. Its Tulsi leaves have a sweeter flavour than other types of Tulsi.
'Shyama-Tulsi' or 'dark Tulsi' or 'Krishna-Tulsi' refers to the Tulsi with dark green or purple leaves and a purple stem. Lord Krishna is revered because of its purple colour, which resembles Lord Krishna's dark skin. Shyama Tulsi, also known as Krishna Tulsi (Ocimum tenuiflorum), is a Tulsi variety with distinct therapeutic properties, such as treating throat infections and skin disorders, earaches, nasal lesions, and respiratory difficulties. Vana Tulsi, or Wild Tulsi, and Kapoor Tulsi are two different Indian varieties.
Read: Proven Methods and Tips on How to Choose Vastu for Factory
Where Should You Place Your Tulsi Plant At Home?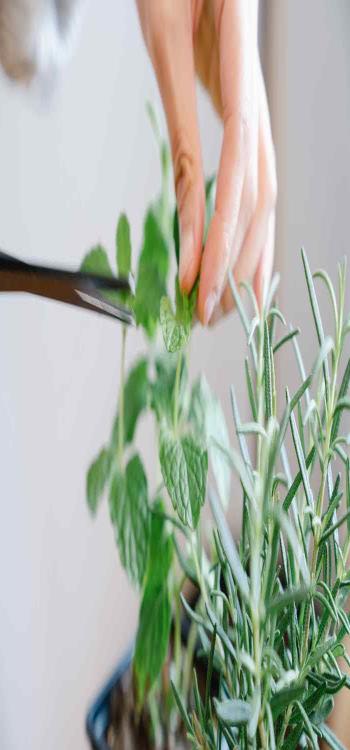 The Tulsi plant should be kept in the eastern part of the garden. You may alternatively put it to the north or northeast corner if you choose. By placing Tulsi in these directions, positive energy may be attracted to your house. This plant has to be maintained in a location that receives plenty of sunshine.
Keep the area around this plant clean at all times. Avoid placing dustbins, shoes, and broomsticks near this plant. Vastu Shastra recommends placing the blooming plant next to the Tulsi plant Vastu. Cacti and prickly species plants should not be placed near the plant.
The plant should be raised off the ground on a platform or at least at the height of several feet above it. An odd number of Tulsi plants, such as 1, 3, or 5, should be placed in a garden. If a plant is allowed to dry out, you should not keep it in your house.
Vastu Directions For Tulsi Plant Placement
Having a good site is the first Vastu guideline for cultivating Tulsi at home. Vastu rules recommend that Tulsi plants be grown in the north and northeastern orientations at the house. As the water flows, negative energy is dispersed, and positive energy is generated throughout the home.
Read: Some North West Facing House Vastu Tips to Maintain a Prosperous Life
Maintain the Tulsi plant's health: Tulsi is a well-known herb that must be cared for and should not be allowed to dry up or be injured while maintained in the house.
Good energy and mental peace may be brought into your house by the Tulsi plant, which has the capacity to eliminate disease and negative energy of any kind.
This plant should not be placed somewhere that isn't easy to care for. When it comes to Vastu, the southeast is considered the "direction of fire." Therefore, Tulsi cannot thrive in this area.
Planting Tulsi in the ground is a bad idea: Place it in a planter at all times for the best results possible.
It is a Hindu plant that married Hindu worshippers at home to ensure a peaceful and prosperous marriage. Tulsi is a lucky herb, according to Vastu Shastra.
Tulsi plants must be kept in clean conditions, not covered, and dirty materials like brooms and mops must not be placed near the plant.
At a given location, the ideal number of Tulsi plants to be grown is recommended in odd numbers, such as one or three or five or more.
Recovery may be sped up by using it: Growing Tulsi plant Vastu, according to Vastu principles, may help ward off disease and discord.
The region needs to be well-lit: Ideally, a Tulsi plant should be placed where it would get adequate sunlight and other natural elements to grow and live a long time.
Sunlight Requirement For Tulsi Plants
Gardening experts recommend placing the plant near a warm, sunny window. Daytime solar exposure of at least six to eight hours is required. As a result, the planter has to be situated in a location that receives plenty of direct sunshine.
Is It Possible To Cultivate Tulsi Indoors?
You must be wondering why is Tulsi plant kept outside? Growing it inside is possible as long as it receives enough sunshine. Keeping it near a window that receives the most sunlight is an option. Additionally, the Tulsi should be maintained in a warm and moist environment to enable it to flourish and disperse its scent.
How To Maintain A Tulsi Plant?
When the soil's top layer becomes dry, water your Tulsi plant. You'll need to check on your plant twice a week to see whether it needs watering.
Depending on the weather and temperature, you may need to water your Tulsi plant more or less often.
Tulsi should be fertilised once a month at the very least. Maintaining the soil's nutrients is possible with liquid fertiliser or organic compost, such as manure. Once a month, spray your plant with cow dung to keep it healthy.
Tulsi's top need is to be clipped regularly to promote growth. The time to begin trimming your Tulsi plant is when the stems have three sets of leaves each, one set on top and two sets of leaves on each side. The third and final pair of Tulsi leaves must be removed. These are positioned just above the first two.
Tulsi is often regarded as one of the most auspicious and useful plants in Indian culture. One will rarely find an Indian home that does not have at least one Tulsi plant in the house or just outside the house on a veranda. If you are a new homeowner, it is important to understand the Tulsi plant Vastu before keeping them in the house. Having a Vastu-compliant home can have a huge effect on the occupants if one can consult Vastu Shastra experts available at NoBroker and understand the different aspects of it. If interested, please leave a comment below this article; our executive will be in touch with you soon.
Frequently Asked Questions About Tulsi Plant Vastu
Q. Is it beneficial to grow Tulsi in your garden?
Answer – Tulsi is beneficial to grow at home as it aids in various diseases and catalyses any recovery process.
Q. What is the lifespan of Tulsi plants?
Answer: Tulsi has a life expectancy of around 1.5 years. Growing this perennial plant is best done during the summer months since it requires 6-8 hours of direct sunshine every day for good development.
Q. What is the purpose of keeping the Tulsi plant outside?
Answer: Tulsi is considered to be capable of absorbing poisonous gases from the air, such as sulphur dioxide, carbon dioxide, carbon monoxide, and other similar substances. The plant emits a nice perfume that helps to keep the surrounding environment fresh.
Q. Is it okay for me to have Tulsi in my room?
Answer: If you maintain a Tulsi plant at this location at home, you will experience a loss of fortune.
Q. Which is the ideal day to plant Tulsi at home?
Answer – Tulsi should be planted on a Thursday in the Kartik month, according to the Hindu calendar.