Amidst our fascination with the vibrant greenery around us, we often overlook the profound beauty and health benefits that indoor plants bring into our lives. These living artworks found abundantly in nature and a rarity in our solar system, captivate us with their stunning colours, captivating patterns, and intriguing foliage shapes. Not only do they enhance the aesthetics of our homes and offices, but research suggests that indoor plants also promote numerous health benefits.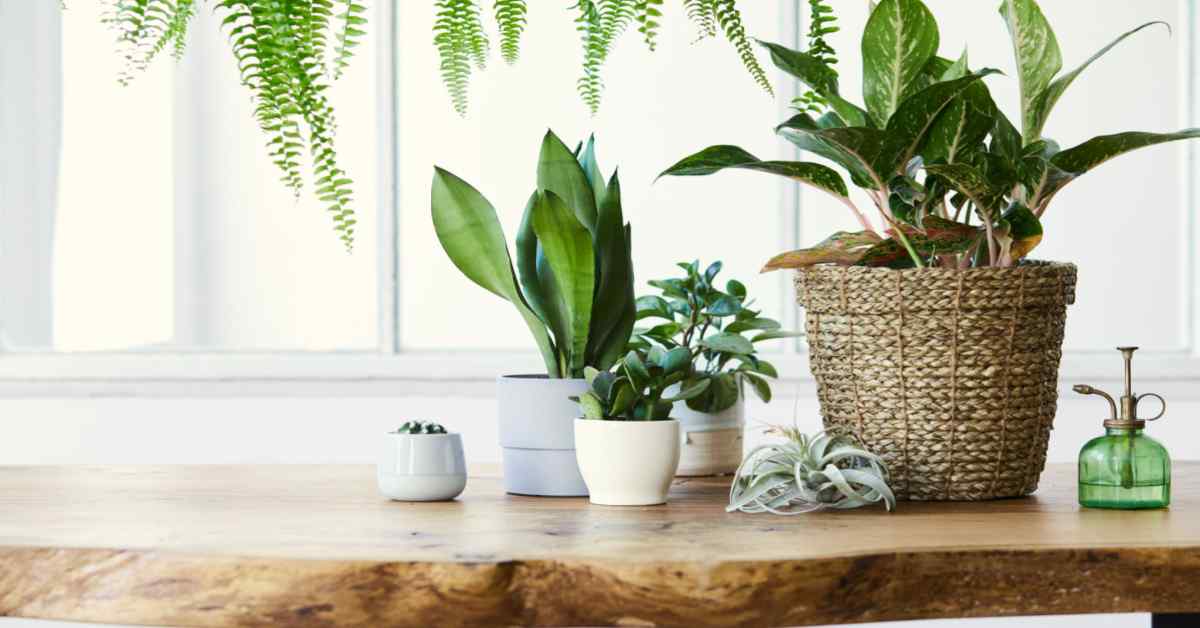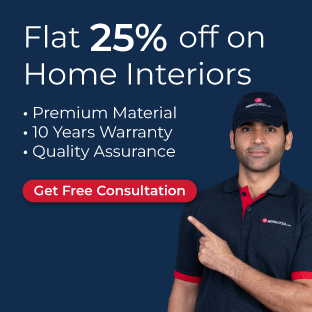 In this blog, we delve into the world of indoor plants, uncovering their advantages, sharing the must-have varieties, and providing essential care tips. Join us as we unravel the secrets of creating a healthy and visually stunning indoor environment with these marvellous creations of nature.
Also read: Indoor plants and Their Effects on Vastu
Top 10 Indoor Plants Names and Pictures
From indoor hanging plants indoor, large plant-like trees, and low-light climbers, to small indoor plants, flowering house plants, lucky indoor plants and more, there are several options that you can choose from. Yet no matter what you end up adding to your collection (or start with one), be happy to know that all are great for your household's mind and body.
Read: Top Chandelier Designs in the Market That You Need to Know About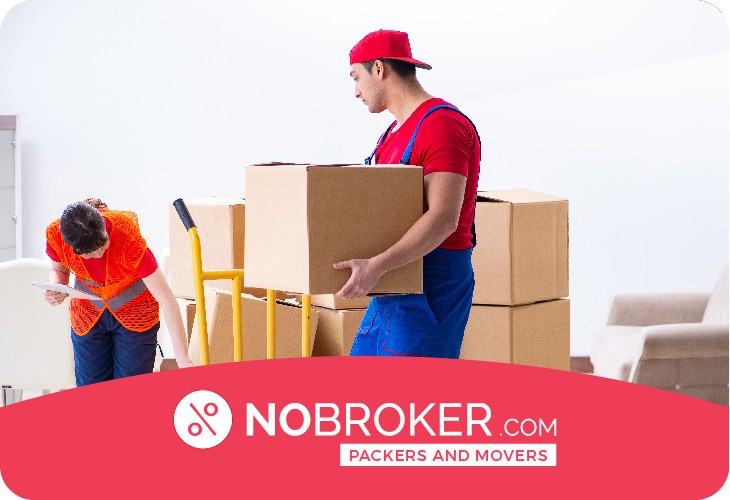 Book Best Packers & Movers with Best Price, Free Cancellation, Dedicated Move Manager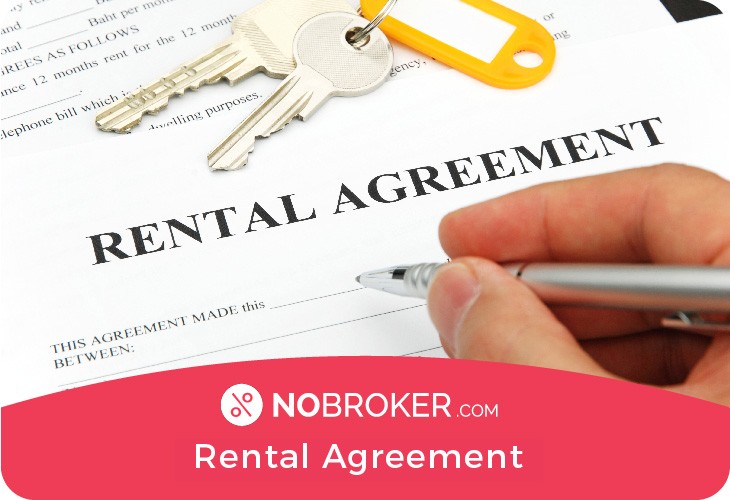 Get Rental Agreement With Doorstep Delivery, Super Quick & Easy
This is third
This is third
This is fourth
This is fourth
This is fifth
This is fifth
This is six
This is six
This is seven
This is seven
This is eight
This is eight
1. Aloe Vera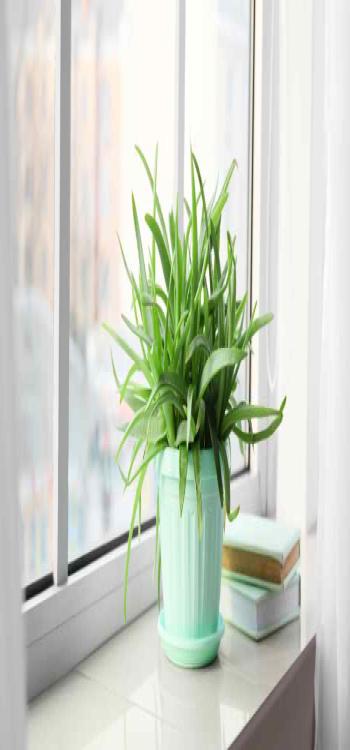 Aloe vera plants are not only great for indoor plant décor but also have several benefits for health and beauty. The fronds of an aloe vera plant are thick and filled with a gel that is very useful in medicine (to treat burns and ulcers) and beauty products industry. Not only is the plant easy maintenance requiring very little water and sunlight, but it also absorbs harmful toxins from household products such as paints, wood, paper, fuel, cleaning products, etc.
2. Snake plant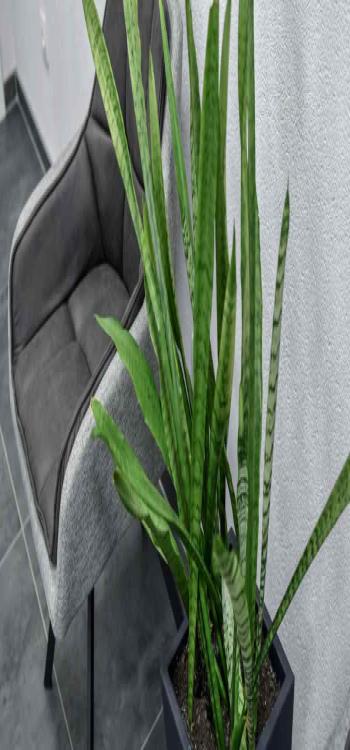 The snake plant is an active oxygen-converting machine within a home, most suited for the bedroom
This spiky-leaved plant is also referred to as the mothers-in-law's tongue. Despite a name with negative connotations, the snake plant is actually the one of best indoor plants for homes as an active oxygen converting machine and is most suited for the bedroom. Furthermore, the plant can thrive in anything from indoor ceramic plant pots to stands, and more anywhere in the house including your bathroom as well.
Also read: 10 Dangerous Plants You Should Never Keep at Home
3. Jade plant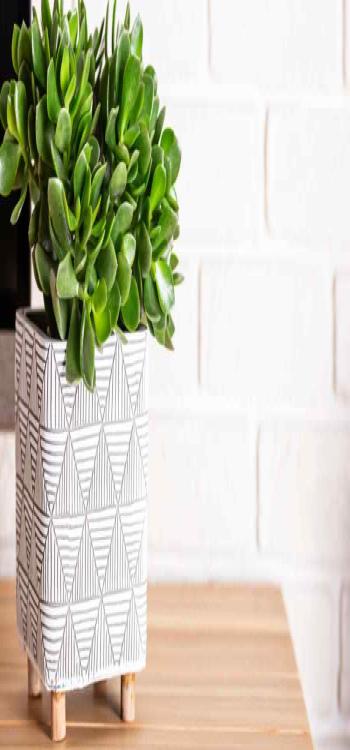 One of the best indoor plants for beginners, the jade plant or crassula ovata, is also known as the money tree. As the alternative name implies, the plant is considered to be lucky for its home. In addition to remaining very green throughout the year without requiring much water, the jade plant is great to be used in corners that you want to embellish with modern indoor plant pots such as the living room or the front door.
Read: 10 Exquisite Crockery Unit Designs: Elevate Your Dining Space!
4. Frizzle Sizzle (Albuca Spiralis)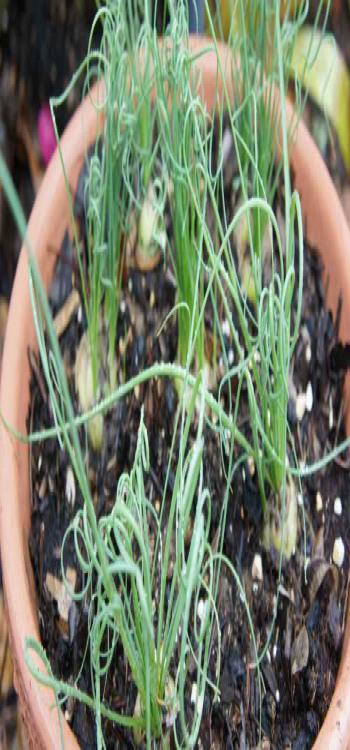 The Albuca Spiralis or the Frizzle Sizzle plant is not only quirky in its name but also in its looks. As the image above shows, this bulbous-shaped yet succulent leaved plant is a definite whimsical addition to anyone's interior plants for home collection. Not only can you root them in small indoor plant pots to be displayed anywhere, but another benefit is also that it maintains consistent moisture during the months of winter while remaining tolerant to droughts in the summer months.
5. Persian Shield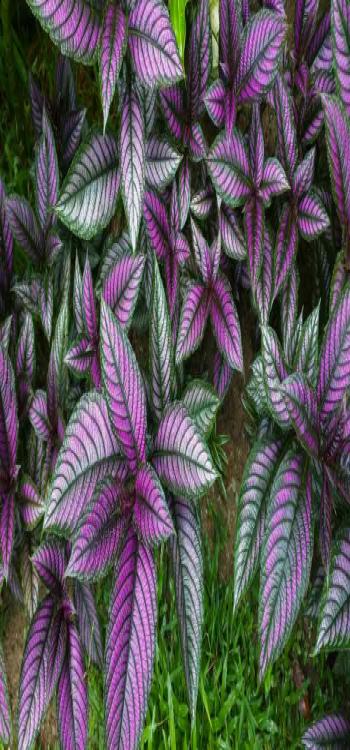 A wonderfully colourful addition to a garden or indoor plants collection, the Strobilanthes dyerianus a.k.a. the Persian Shield is a stunning and ornamental plant species that comes with unique purple leaves. The iridescent patterns of the purple leaves are just the attractive benefit of the Persian Shield plant, given it thrives on heat and humidity (in partially shaded conditions) – making it perfect for some summer blooms. So, if you are running out of indoor plant wall ideas, be sure to explore more of the Persian Shield species.
Read: Why Kalanchoes Are Good For Your Home, Health and Lifestyle: A Detailed Guide
6. Bamboo palm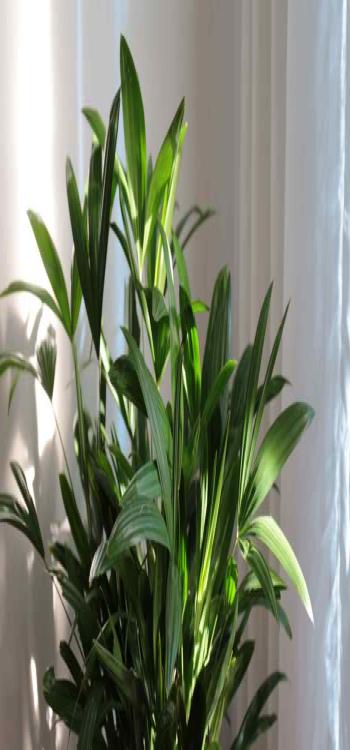 Great on plant stand indoors, bamboo palm plants are tropical, meaning they are ideal for Indian climates where temperature and humidity are known to be high in many places. In addition, they are also excellent air purifiers for your home.
7. Tulsi (Indian Basil)
Besides its deep religious significance, basil or tulsi plants are known to be natural immune system boosters, given they help fight viral and bacterial infections, in addition to beating stress, keeping mosquitoes away, purifying the air, its fresh aroma and more. The tulsi 'kadha' or juice is known to be a popular remedy for many daily health disorders.
Also read: Indian Kitchen Garden Plants You can Grow Right Now
8. Swiss Cheese Plant (Monstera Deliciosa)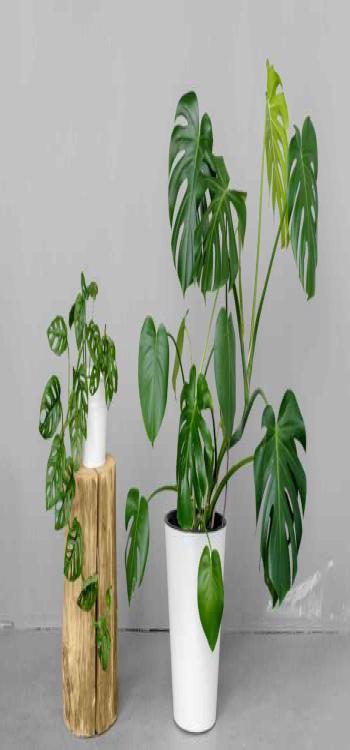 The monstera deliciosa or the monster plant or the Swiss Cheese plant is a special plant. While the term 'monster' refers to its gigantic leaves compared to the rest of its size, its fruits can also be eaten. Similar in looks to a Philodendron plant, its leaf patterns are unique. In addition to that, the Swiss Cheese plant's fruits are rich in vitamin B, C as well as calcium and phosphorus.
9. Paddle plant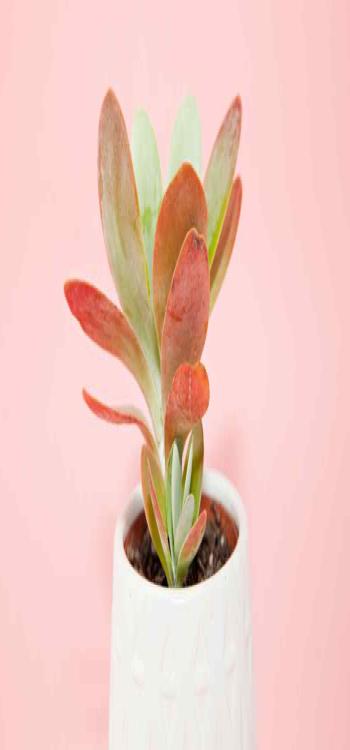 Kalanchoe thyrsiflora or commonly known as paddle plant has strange looking rosette-shaped succulent leaves that no one could ignore if they wanted to. These plants are not only easy on the eyes, but also thrive in average room temperature, dry air, as well as heated homes. It is important to note that while paddle plants are generally free of pests, they are toxic for dogs and cats, so be careful to not get this plant if you have pets in the house.
Read: Trendiest, Long Lasting & Beautiful Stone Wall Tiles Design for Your House in 2023
Also read: The Best Flowering Plants for Indian Winters
10. 'Nana' Juniper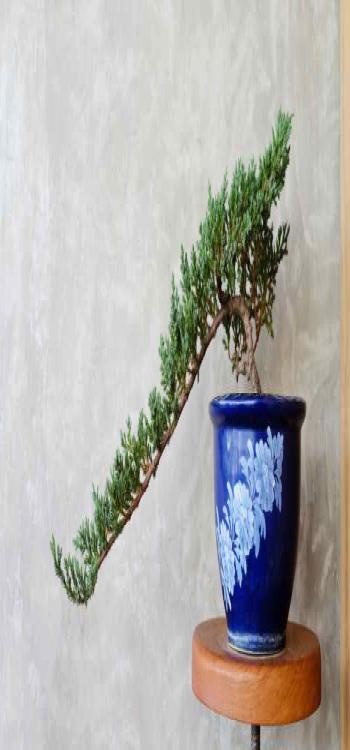 A popular breed of the bonsai family, the Juniperus procumbens or the 'nana' juniper plant has increasingly been trending all across the world for its traditional dwarf Japanese look. While they take a bit of effort in maintenance such as bright exposure to sunlight, consistent watering every 4-7 days, repotting and trimming every few years etc., the shapes they grow into are simply stunning to look at.
Furry Friends and Little Ones: Discover the Safest Indoor Plants for Pets and Kids
If you have pets or children at home, it's essential to choose plants to grow inside home that are safe for them. Here are some baby and pet-friendly plants to consider:
Spider Plant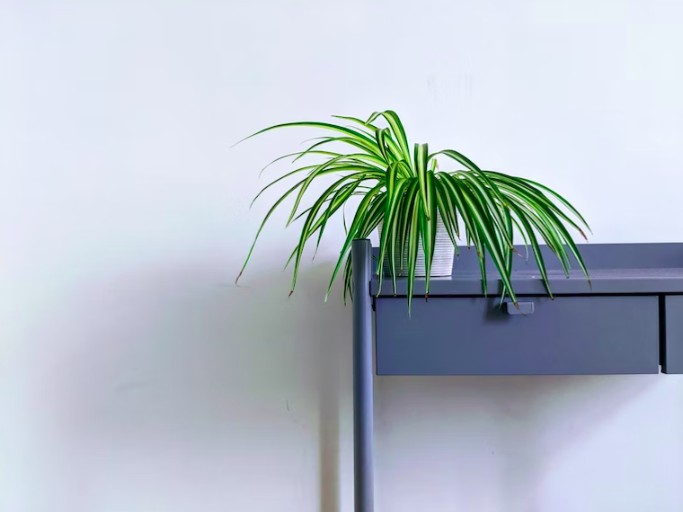 Spider plants are easy to care for and are safe for pets and children. They also help to purify the air in your home making them the bestplants for living rooms.
Areca Palm
Areca palms are safe for pets and children and are great at removing indoor air pollutants.
Money Plant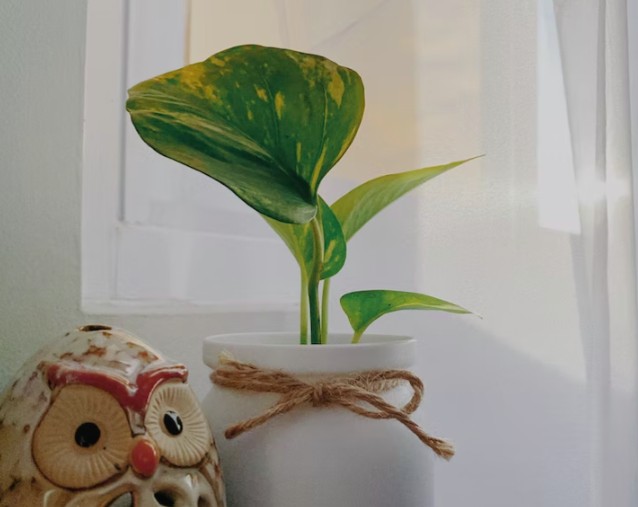 Money plants are safe for pets and children and are known to bring good luck and prosperity.
Bamboo Palm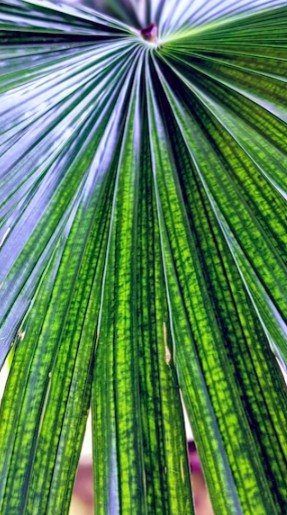 Bamboo palms are safe for pets and children and are excellent at purifying the air in your home.
Boston Fern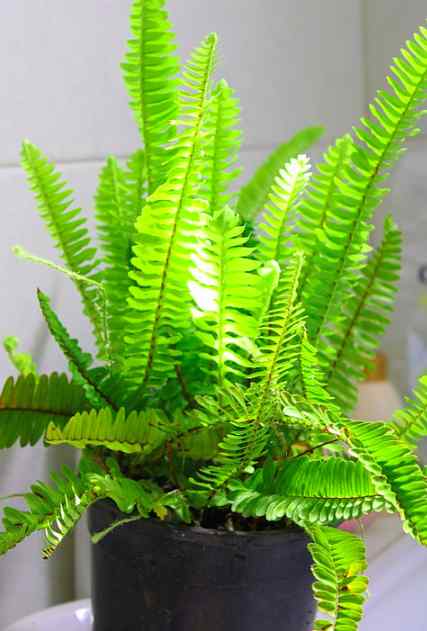 Boston ferns are safe for pets and children and are excellent air purifiers.
Indoor Plants to Avoid in India: A Guide to What Not to Grow Indoors
Plants can add beauty to any home, but not all plants are suitable to grow indoors in India. Some plants require specific environmental conditions, while others can be harmful to people and pets. Here is a list of indoor plants to avoid growing in India:
Dieffenbachia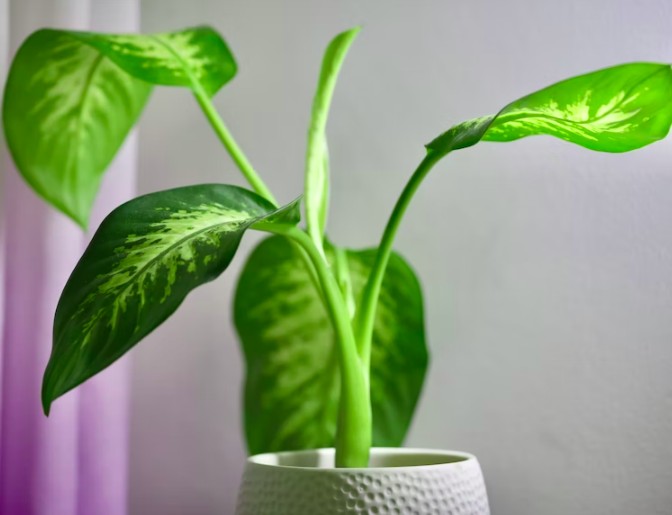 Also known as the Dumb Cane, this plant is highly toxic and can cause throat swelling and temporary loss of speech if ingested. It prefers warm, humid conditions, making it unsuitable for most indoor environments.
Oleander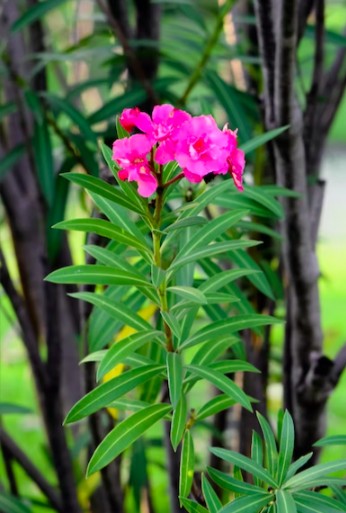 This plant is known for its attractive flowers, but it's extremely toxic if ingested. It can cause severe digestive problems, irregular heartbeat, and even death. It requires plenty of sunlight, which may not be ideal for indoor environments.
English Ivy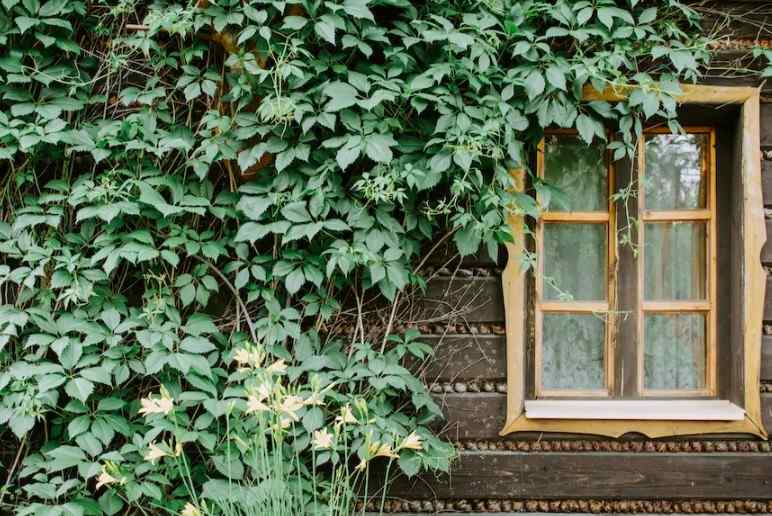 This plant is a popular choice for its ability to remove pollutants from the air, but it can be harmful to pets and children. It can cause skin irritation, breathing difficulties, and digestive issues if ingested. Additionally, it requires high humidity and low light conditions, making it difficult to grow indoors.
Peace Lily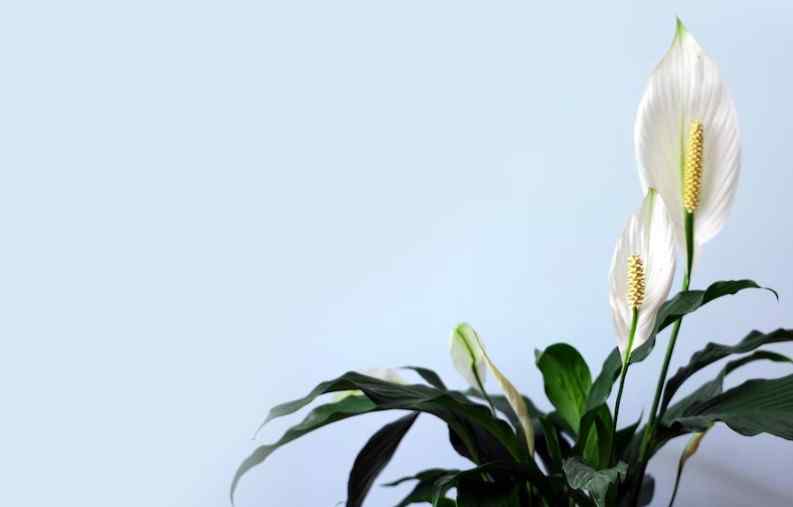 While it's a beautiful plant that is easy to care for, it can be toxic to pets and children if ingested. It's also known to cause skin irritation in some people.
Croton
This plant is known for its colourful foliage, but it requires bright light and high humidity to thrive. It can be toxic to pets and children if ingested, causing vomiting, diarrhoea, and other digestive problems.
Aloe Vera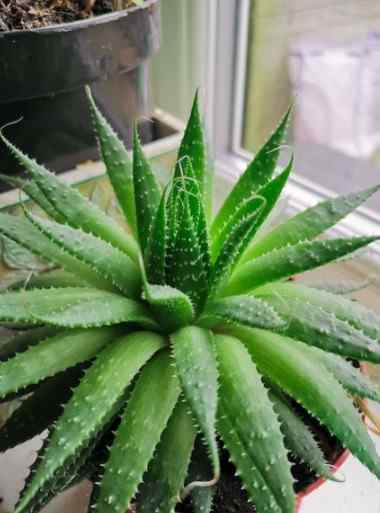 Although it's known for its medicinal properties, this plant can be harmful to pets and children if ingested. It's also not ideal for indoor environments, as it requires plenty of sunlight and dry soil conditions.
Cactus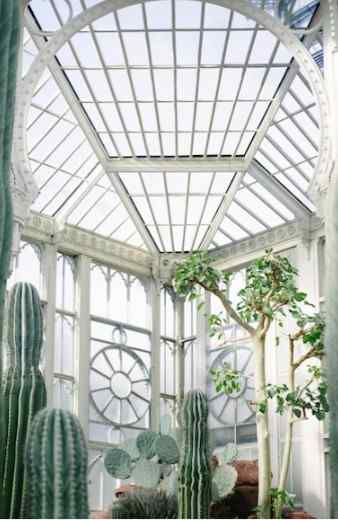 While it's a popular choice for its unique appearance, cacti require plenty of sunlight and well-draining soil, making them unsuitable for most indoor environments. They can also be harmful to pets and children, as their spines can cause injury.
Indoor Plants Benefits
There are several benefits of indoor plants that we are generally not aware of (unless you are a botany student!). While we know about the fundamental benefits of plants for our survival – including providing food, medicines, fuel, building materials and more – indoor plants also contribute to cleaner air, making it healthier to breathe. There are some lucky indoor plants as per Vastu Shastra and Feng Shui that are popular widely among some cultures.
Also read: A list of Lucky plants for your home to make your life even better
If we were to explore the legends of the leaves inside the house, Encyclopaedia Britannica traces the history of beautiful indoor plants to the early Romans and Greeks. Even ancient civilizations including ours, Egypt, China and more, have made use of indoor tree plants, but mostly for open areas such as the courtyard or the backyard garden. The Bonsai and Penjing trees are also widely known in Chinese, Vietnamese, and Japanese cultures that have the unique tradition of using dwarf trees and indoor plant pots for ornamental uses, often supplemented with natural landscaping features, such as decorative rocks. Even in present-day Iraq, the Hanging Gardens of Babylon – a custom garden made for the wife of King Nebuchadnezzar the second – is a marvellous showcasing of natural foliage as art. In the post-COVID world, where we spend nearly all of our time indoors with everything from home as a cultural phenomenon, what are the benefits of indoor plants at home?
Better air quality: NASA-based studies have shown that foliage plants help reduce the pollutants present in our homes (inferring from their studies in confined space stations). Such pollutants include carbon monoxide and formaldehyde, as well as toluene, benzene, and ozone.
Comfortable relative humidity: While other studies have focused on air quality, some have also documented that foliage plants lead to higher relative humidity and therefore comfortable levels of moisture in interior spaces. The level of humidity is also automatically controlled by the plants, as water does not evaporate from their bodies rapidly when humidity is high.
Lesser particulate matter: Studies have shown that dust accumulation including particulate matter has been reduced by as much as 20% even in the periphery of rooms.
Better acoustics: Another study conducted by Costa and Lothian explored the effects of indoor plants on acoustics, realising that in addition to using indoor plants for oxygen, they also can be used as natural soundproofing machines, given that they can absorb noise in a room to a certain degree.
Improved happiness: Studies on the well-being of human beings have shown that the presence of plants and foliage made people more 'carefree or playful' and 'friendly or affectionate.
Higher stress reduction: Naturally, studies on stress reduction have shown that indoor plants help people recover more quickly from stressful situations, including calming their blood pressure, and evoking stress reduction effects.
Increased productivity: While the presence of air-purifying indoor plants makes us healthy, researchers have also found that it makes us more productive as well i.e., reaction time was 12% faster when plants were present versus when they were not.
Also read: Best Living Room Indoor Plants That Every Home Needs
How to Take Care of Indoor Plants?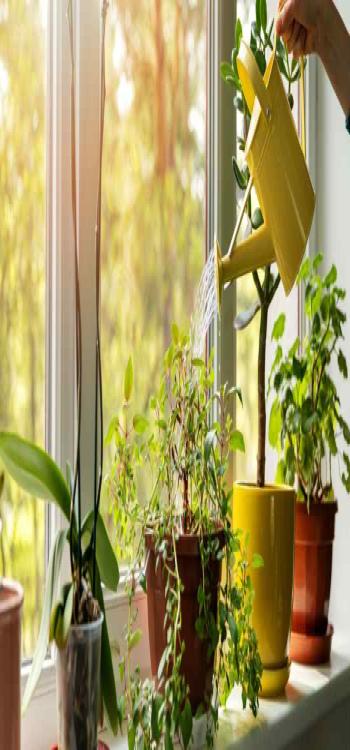 While we know about air purifying indoor plants that help moisturize the surroundings and improve our health, what can we do to take care of them? Well, when some seem to have magic gardening hands in keeping even the rarest indoor flowering plants alive due to their natural observant qualities, while some need a certain level of awareness and a bit of a crash course to know the fundamentals. And duly so, given some low-light indoor plants don't need much maintenance, whereas others are not low-maintenance indoor plants at all. To help someone in the category that needs a bit of help, here are some tips that can help you get started with taking care of the best Indian indoor plants.
Watering them regularly
Different plants have different watering needs, depending on how they have been grown and how they seasonally change and grow as per their lifecycles. Low-light indoor hanging plants like pothos, for example, thrive in low-light conditions and therefore are great for high-moisture-low-light areas like the bathroom. Furthermore, you need to know both the measure of water a certain plant/type of plant may need as well as the frequency of watering it.
Fertilizing them as per needs
Similar to watering needs, the fertiliser needs of different plants also differ. Their growth depends on their rate of growth, age, as well as the time of the year. So, you must know how much you need to fertilise the same plant in different seasons. Like overwatering, you must avoid overfertilizing as it may halt the plant's growth to a standstill.
Propagating indoor plants
You will find many indoor plants that while being great for your home, can also give birth to new plants. Not only does this process rejuvenate the plant that has grown too much, but repotting them also encourages new growths along with the benefit of giving you new plants.
Pruning them as needed
While cutting branches and flowers of a plant is considered to be harmful to a plant, studies show that 'pruning' them keeps existing pests and diseases from taking over the entire plant, allowing the plant to regain shape, as well as revitalize its growth.
Dusting them regularly
While indoor plants help keep our rooms dust-free, they also require dusting once in a while. This is especially true for big-leaf indoor plants that need the occasional washing or soft brushing so that diseases due to the dust don't take over the plant. In addition to refreshing the plant with moisture, it also helps to make your plant look appealing.
Removing dead/dying leaves & flowers
It is important to trim flowers and leaves that are dying or dead because withered or decaying plant parts are prone to encourage diseases and microbes. It is better to trim them off before they become a nuisance to the plant's health. This is even more important for indoor climbing plants which can also hurt the wall's structural integrity.
Pest control
Regardless of the types of indoor plants, all are prone to attack by germs and insects just like human beings are. This is why it is best to have pest control sprays at hand so that the plants can regularly be rid of pest populations. It is, as a rule of thumb, always best to watch out for any kind of houseplant disease.
Also read: Plants That Need Only Water to Grow and How it is Different from Hydroponics
Green Thumbs Up: Expert Tips for Thriving Indoor Plants and Their Care
Taking care of indoor plants requires attention and care, but there are over 10 benefits of indoor plants. Here are some tips to help you keep your indoor plants thriving:
Water your plants properly: The frequency of watering your indoor plants depends on the plant type and the environment. Overwatering can lead to root rot, while underwatering can cause the plant to dry out.
Provide the right amount of light: Different indoor plants have different light requirements. Some prefer bright, direct sunlight, while others need indirect sunlight. Make sure you place your plant in the right spot according to its light needs.
Provide proper drainage: Always ensure that your plant's container has proper drainage. This will prevent root rot and help the plant to grow healthily.
Use appropriate soil: Using the right type of soil for your indoor plant is essential. Soil that is too dense or too sandy can affect the plant's growth.
Keep pests at bay: Indoor plants are susceptible to pests such as spider mites, mealybugs, and scale insects. Regularly check your plants for any signs of infestation and treat them immediately.
Regularly prune your plants: Pruning your indoor plants helps to promote healthy growth and removes any dead or diseased leaves.
Design The Perfect Green Home Full of Curated Indoor Plants with NoBroker
The studies documenting a vast range of positive impacts on human health are many in number. We know how much plants are vital to our very primitive being, and how they not only help meet our bodily, ecological, and economic needs but also our mental well-being. While you should make it a habit of visiting your local nursery to educate more about such plants that are available in your neighbourhood, you can also take it a step further to make your entire home's décor as green as the greenest forests. Creating distinct-looking décor with indoor plants can be a hassle, especially if you do not know how to take care of them or which ones bloom to give you the best feeling. For when you do not know where to begin, be sure to check out NoBroker's top-starred interior designers, who can guide you with a vast variety of aesthetically beautiful indoor plants for your home. For more details, check out our interior decoration and designing services below.

FAQ's
1. What are indoor plants?
Indoor plants are plants that are not only appealing to look at, but also offer several health benefits without requiring much attention or maintenance.
2. Are indoor plants good?
Yes, indoor plants contribute to cleaner air, making it healthier to breathe.
3. Why are indoor plants beneficial for the home?
Indoor plants are great for homes as per numerous studies that state that they help keep the relative humidity of the room comfortable, ensure lesser particulate matters and pollutants, create better acoustics, and improve the mental health of a person by reducing stress. Researchers have also found that it makes us more productive as well i.e., the reaction time was 12% faster when plants were present versus when they were not.
4. Do all plants need the same watering?
Different plants have different watering needs, depending on how they have been grown and how they seasonally change and grow as per their lifecycles. Low-light indoor hanging plants like pothos, for example, thrive in low-light conditions and therefore are great for high-moisture-low-light areas like the bathroom.
5. Is pruning or trimming branches and flowers bad for the plant?
While cutting branches and flowers of a plant is considered to be harmful to a plant, studies instead show that 'pruning' them keeps existing pests and diseases from taking over the entire plant, allowing the plant to regain shape, as well as revitalize its growth.
6. What's in our air that plants could help purify?
Photosynthesis is a well-known mechanism used by plants to purify the air by absorbing carbon dioxide and exhaling oxygen. Another mechanism by which plants take in oxygen and expel carbon dioxide is respiration. 

7. Which plant purifies the air the best?
Mums, or florist's chrysanthemums, are rated as the best air purifiers. They have been demonstrated to remove ammonia as well as common poisons. Because this flower only blooms for roughly six weeks, reward yourself with a brand-new pot.

8. Why do plants purify the air?
Due to their ability to remove pollutants from the air while also producing oxygen, plants are universal air purifiers. However, there are a few specialised indoor and outdoor plants that greatly aid in purifying the air in our immediate environment and give us clean air to breathe.

9. What plant is bad luck for your house?
Peepals are a good example of a large tree that shouldn't be placed too close to a house since the roots can weaken the foundation. Avoid planting trees in the garden that draw worms, honey bees, insects, or snakes. They bring misfortune.