Independence Day is a very memorable and sentimental day for all Indians. Although it might seem a lot of us take our hard-earned freedom for granted, every year, on the 15th of August, the entire country gets together to celebrate Mother India. We sure have become much busier nowadays, but Indians all over the country and abroad can't help but feel patriotic pride on this day. After all, that's the common thread binding us all across regions and states!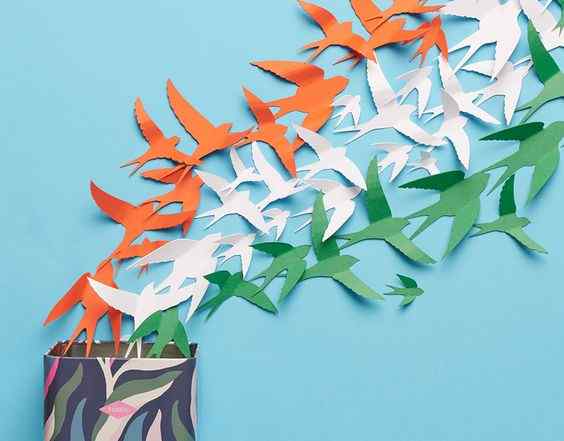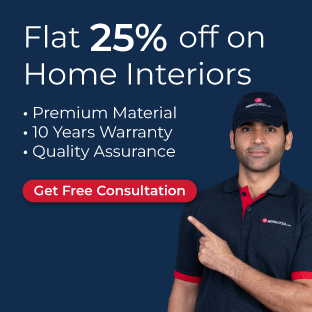 On a lighter note, celebrations often entail lots of preparations involving decorating your space- be it your veranda, your little home cubicle or the office bay area. While earlier balloons in the tricolour shades were standard, they are accompanied by streamers, torans, and DIY interior decoration items nowadays. If you are someone who loves decking up your home on this special day or is tasked with leading the Independence Day decorations at your office, you are sure to fall in love with our unique design tips and tricks.
Read: Redecorate Your Home In 2023 – Choose the Correct Living Room Wall Tiles Design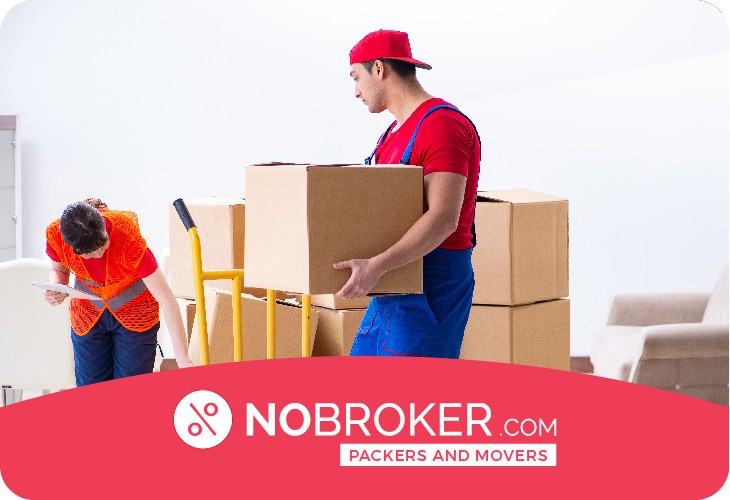 Book Best Packers & Movers with Best Price, Free Cancellation, Dedicated Move Manager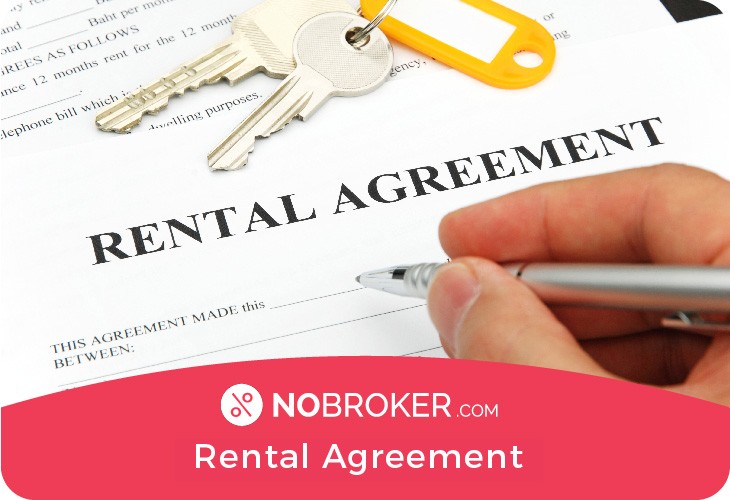 Get Rental Agreement With Doorstep Delivery, Super Quick & Easy
This is third
This is third
This is fourth
This is fourth
This is fifth
This is fifth
This is six
This is six
This is seven
This is seven
This is eight
This is eight
Independence Day History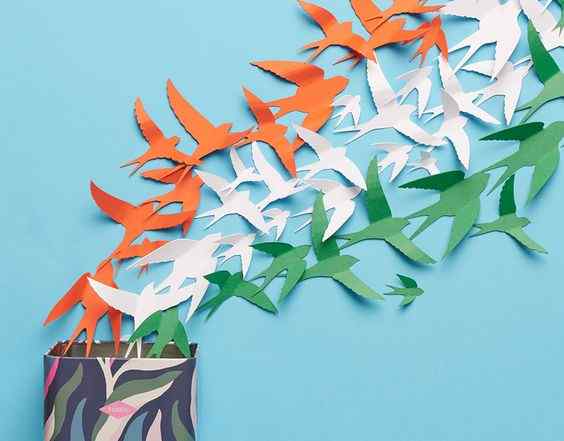 Since most of us have lost touch with the history taught at our schools- it's time to remember some basic yet essential facts. After a long and bloody struggle, India finally gained independence from the Britishers on the 15th of August, 1947. Coincidentally that's also when the India-Pakistan borders were demarcated, and India became an independent country.
This year we will be celebrating our 76th Independence Day. Every year this day is celebrated in government offices, communal centres, schools, colleges, offices and homes across the country. However, celebrations have been pretty mellow in the past two years because of COVID restrictions. But now that the country is finally recovering from it, everyone is excited to celebrate this special occasion with complete aplomb. Sounds exciting, right?
Independence Day Decorations Tips and Tricks for At-Home Celebrations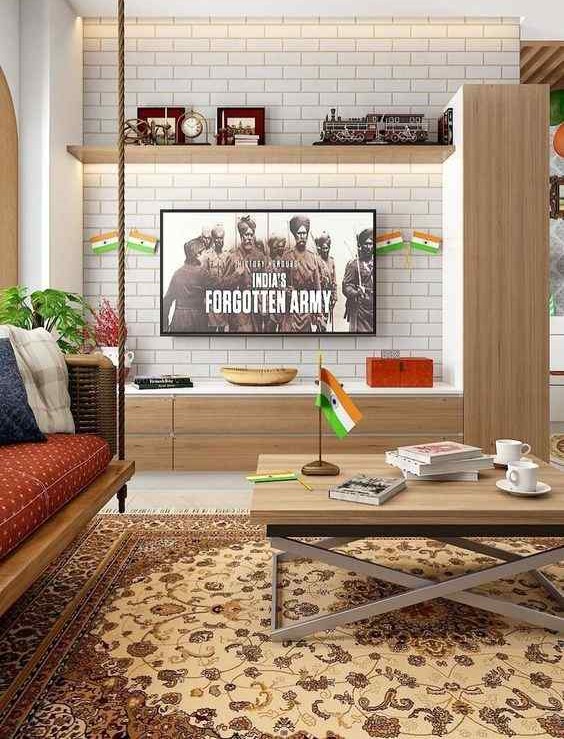 Independence Day decorations are not simply about installing decor accents in tricolour hues. It also means celebrating the essence of freedom and independent values through decor. Freedom to have more space to move around in the home and incorporating a variety of decor accents to uphold the "unity in diversity". Here are some basic things to keep in mind:
Declutter the house. Make sure to throw away or reuse anything you don't need anymore. Doing this will instantly lend you more space to work with.
Get rid of those out-of-fashion decor accents and furnishings; go minimal for once. Trust us; it will feel liberating.
Most of the clutter at home comes due to incompetent storage. This Independence Day, invest in compact, modular storage like wall-mounted shelves, showcase cabinets etc.
If you don't have a spacious home, invest in multifunctional furniture pieces. Box beds with storage and wardrobe units with concealed dressers can help declutter your space.
While in larger areas, sofas or beds can be in the middle as a focal point, for smaller homes, the idea is to ensure enough walking space while also taking care of the essentials. We mean that your sofas or beds should ideally be placed close to the walls so you can move freely.
India is a land of diversity, yet everything seems to coexist in harmony. Being different from one another is not inherently wrong. Instead, it instils a sense of togetherness and appreciation of various styles. Project this thought into your Independence Day decorations. Whether it's a simple 15th August balloon decoration for Independence Day wall decoration with streamers and origami figurines, the idea is to give each part of your house a distinct vibe. You will see that doing this will only help you in the long run.
Read: Bring in the Art of Minimalism to Your Home with these Scandinavian Interior Design Ideas
Infuse some ethnicity into your decor
Khadi is India's fabric which also played a significant role in India's independence movement. It is spun and woven by hand and was made famous by the late Mahatma Gandhi. It is still trendy nowadays, so much so that khadi emporiums around the country are thriving. What's more, it is stylish in international fashion circles too!
Read: Gypsum vs POP: Which is Better for False Ceilings?
This Independence Day, try incorporating this traditional fabric into your home interiors. For example, khaki sofa cushion covers and khadi macrame. You can also use khadi drapes as throws for beddings and sofa.
Design Tips for Home this Independence Day
Take inspiration from the deeper meaning of freedom and survival by choosing sustainable decor materials.
DIY decor designs with some period art gallery wall is also an excellent idea.
If you are a movie buff, some patriotic movie props and framed pictures in black and white can be installed in the living room. It will help capture the essence of Independence Day in all its glory.
Independence Day decorations for home
Each room in the house has a specific vibe, and you need to play well to understand how you can incorporate the essence of this day into your decorations. Let's take it room by room.
Read: Transform Your Kitchen – Explore 15 Best Kitchen Cabinet Colour Ideas Now
Decoration Ideas for Living room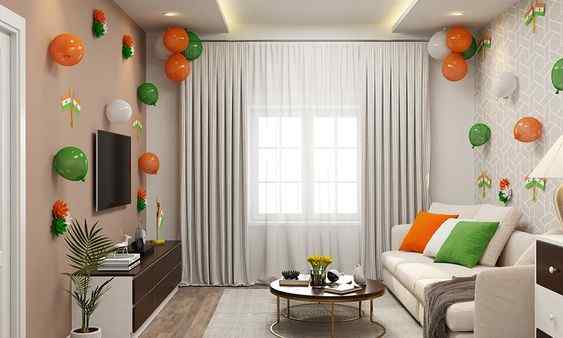 From colourful bouquets to statement centrepieces to a whole gallery wall, there are many ways to invoke the spirit of Independence Day into your decor. Let's take a look at some design options.
1. Create an inviting entrance with floral bouquets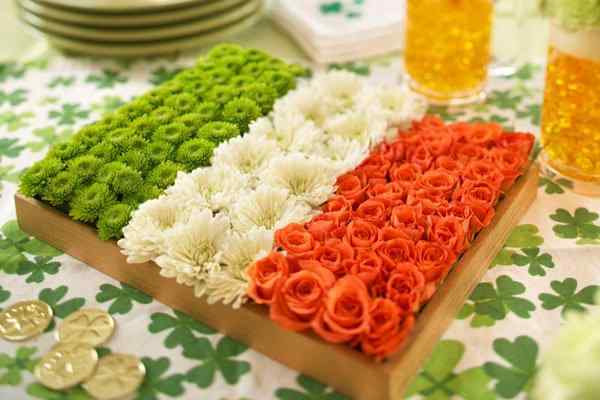 It is a day to celebrate our motherland; hence it only seems fitting to decorate the porch or verandah with appropriate floral arrangements. Create a welcoming abode for your guests by adding some miniature national flags into the decor.
2. A giant pot of floating flowers to welcome the guest's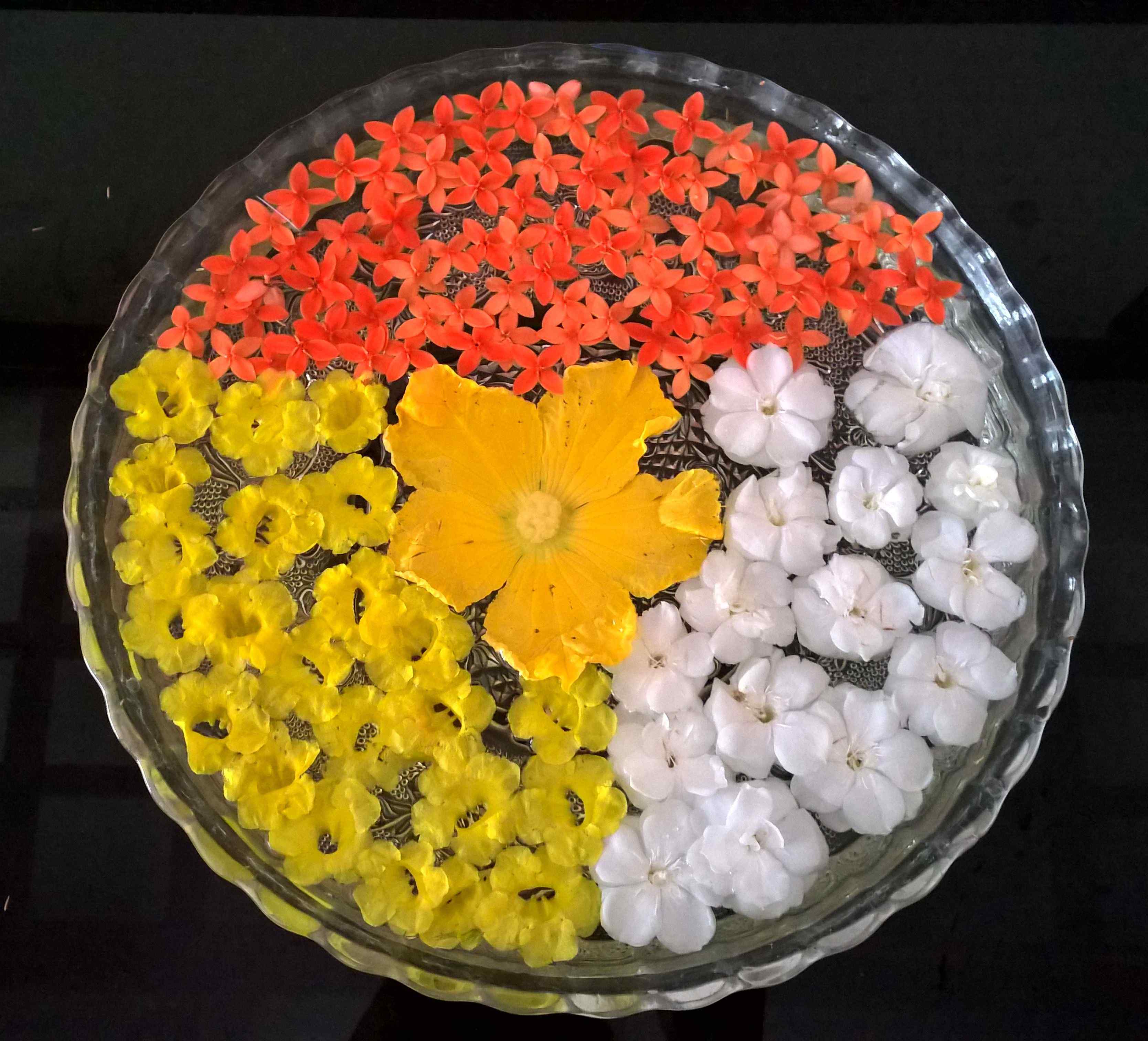 It is the perfect decor accent if you are a fan of potpourris and floating divas. Use loads of fresh flowers and put them in giant "urlis" or statement bowls filled with water. You can also use a combination of torn petals, whole flowers, and foliage. You can also pair floating diyas for an even more appropriate night-time decor if you want.
3. Rangoli designs in tricolour shades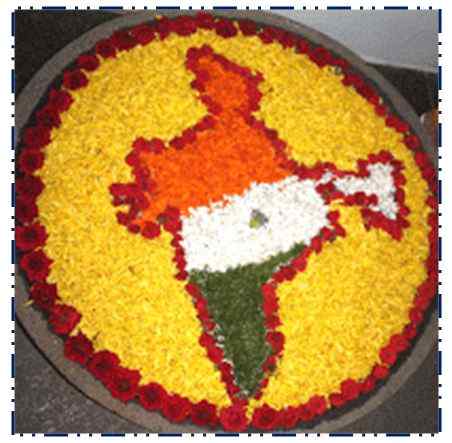 Nothing speaks more ethnic than rangolis. Now you can go the traditional route with ethnic patterns, but why not make it more Independence Day appropriate? Consider making a fun rangoli map of the country in national flag hues. Of course, you can recreate this design with flowers too. Involve your kids in this kind of activity; they will love it!
4. Creative DIY decor in national colour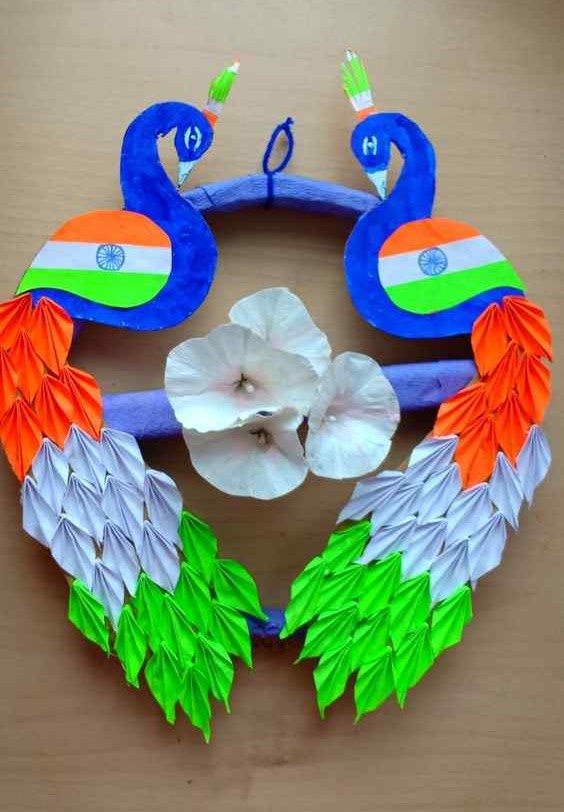 5. A fully dedicated gallery wall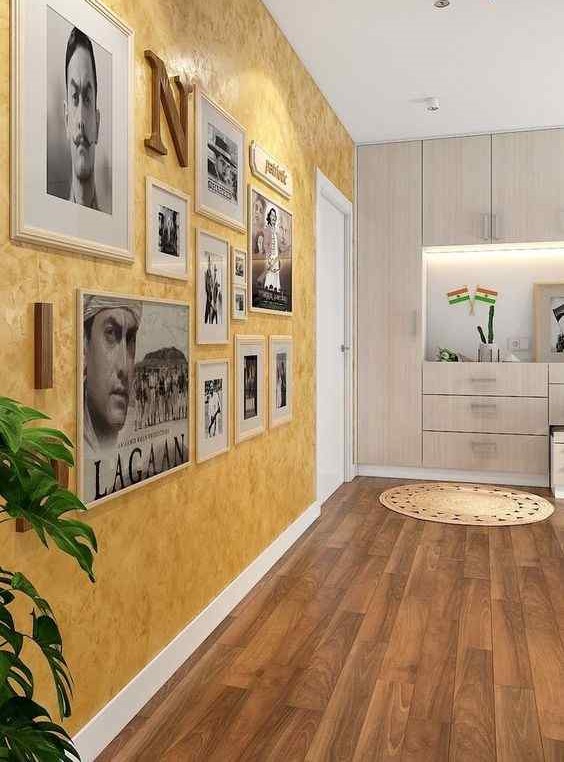 Is a wall full of your favourite patriotic movie stills- how cool is that? A far cry from traditional paper streamers and origami figures- a dedicated gallery wall is perfect for hallways, passages, and the living-dining area. Go for it if you have the budget and space.
Some Creative Diy Decorations to Try This Year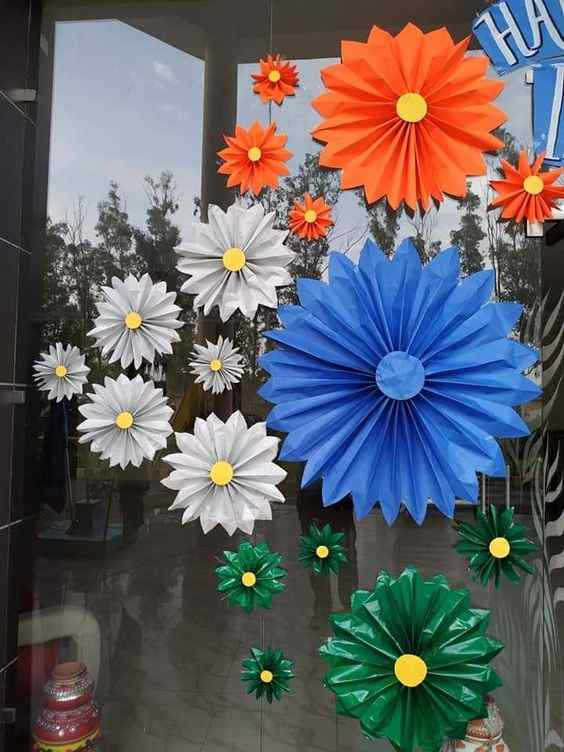 Are you looking for more sustainable options? Consider using origami or craft papers to make decor accents of your choice. Here are some things to consider installing.
1. Thermocol cutouts attached to walls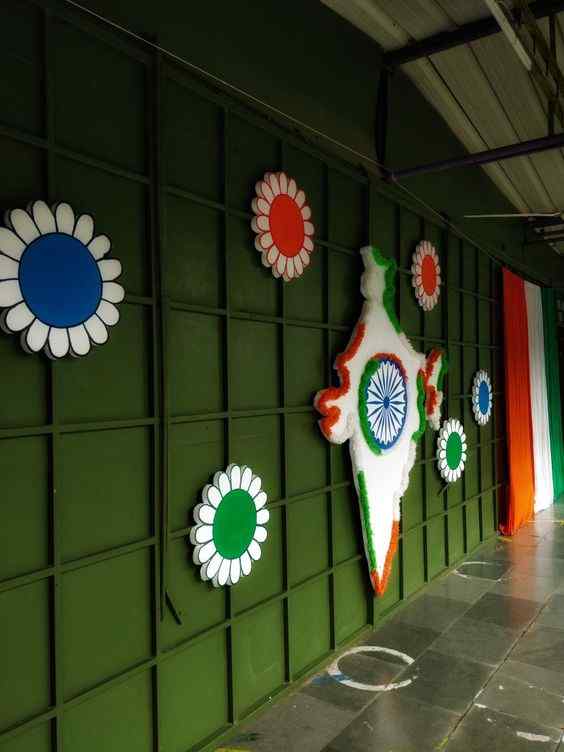 A giant-sized thermocol cutout of the country's map might seem conventional but works well anywhere- from home to office settings. The tricolour hues of the thermocol cut-outs complement the green wainscot walls. An expert design tip- cutouts like this work well against textured or patterned walls.
2. Make use of paper craft kites to decorate the entrance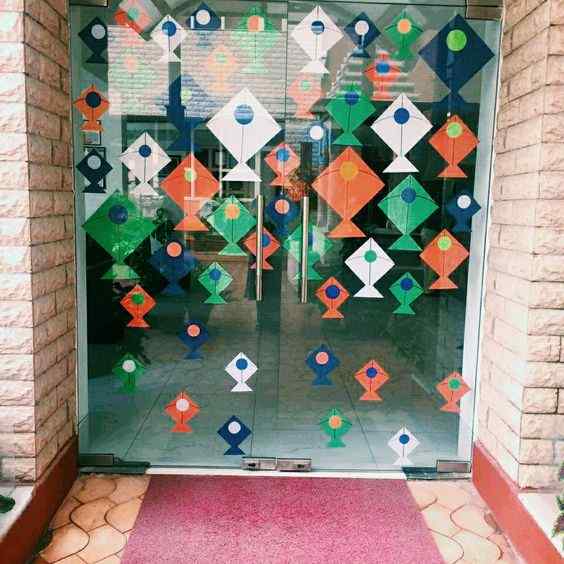 If you are someone who excelled at arts and crafts at school, it's time to reuse your long-lost talent. Of course, you can replace kites with anything else you are comfortable with. This is a creative yet budget-friendly way to use all that newspaper around the house.
3. Serve your guests a slice of Indian pride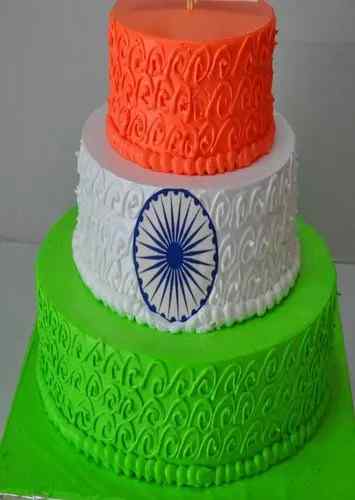 These are not necessarily decorations, but they can be a great crowd-puller. Independence Day-themed party cakes are readily available in cake stores. Or, if you enjoy baking, there are so many recipes on the internet to get inspired. Put on your baker apron and serve your guests in style.
Amp Up Your Office Area with Creative Decoration Ideas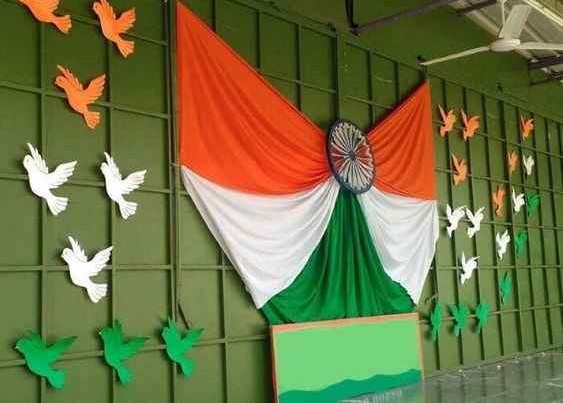 Independence Day in India is celebrated with equal enthusiasm in the corporate sector. Employees and managers get together to celebrate this special day. Like any celebration, interior decoration plays a vital role in office events. Here are some designs we liked.
1. Balloon decoration for Independence Day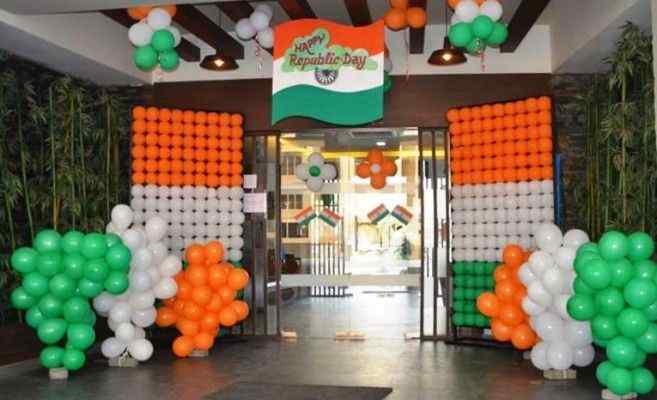 Yes, balloon decorations are essential, but it depends on how and where you use them. You can make a colourful balloon arch at the entrance or line the hallway with balloons. They can also be used as the backdrop for flag hoisting ceremony sites and in communal seating areas like the lounge or cafeteria.
2. Independence Day notice board decoration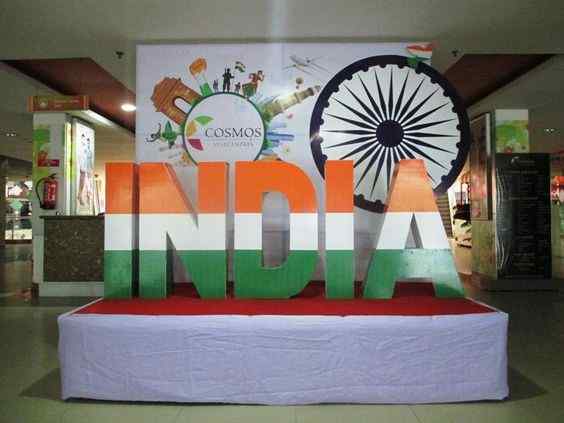 Notice boards are pretty standard in Indian educational institutes and offices. A fully decked notice board a few days before alerts helps employees prepare beforehand. Along with doodles, thermocol cut-outs and other decorations, you can write information regarding planned events and functions on the day so that everyone comes prepared. It's stylish; it's aesthetically pleasing and informative at the same time.
3. Deck up a corner with store-bought streamers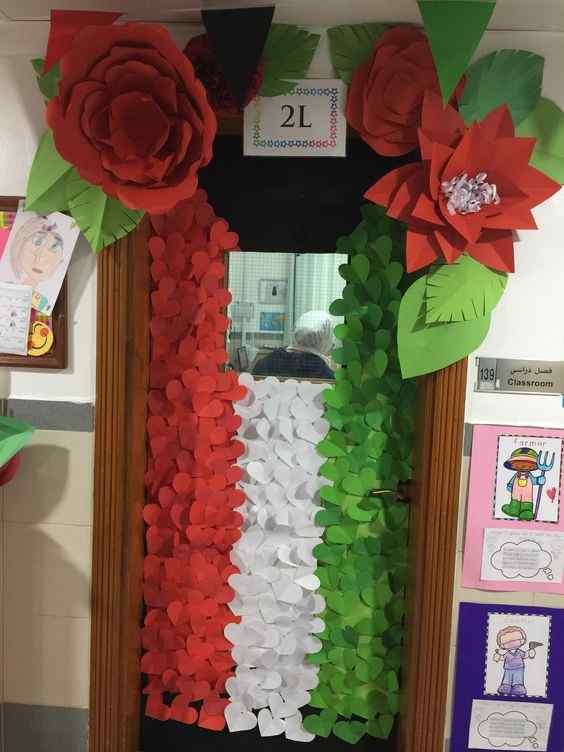 Whether it's the office bay or the employee's favourite corner, we all have our "adda" zone. With so much networking, it's only prudent that this particular corner gets a facelift- Independence Day style! Large paper figurines paired with paper streamers running vertically along the wall help distinguish this corner from the rest of the surroundings.
By now, you must have a fair idea about the various Independence Day decorations you can try at your home and office. Whether you go for an expensive Independence Day gallery wall or DIY paper figures is totally up to you because both lend a poised sense of patriotism to any space. Not sure what to do about some regions of the house? Call in NoBroker Interiors for some professional advice. We are always ready to help!

FAQ's
Q1- What type of decorations can be done for Independence Day?
A1- For Independence Day, balloon decorations are the most common. Paper streamers, arts and crafts figurines, and notice board designs work.
Q2- What are some traditional ways of entrance decoration for Independence Day?
A2- You can install flower bouquets or wreaths in hues of the tricolour. You can also install large floating flower potpourri with scented candles and diyas for a more festive vibe.
Q3- What are some ideas for blackboard decoration for Republic Day?
A3- Sketches, doodles, and poems related to the country's people and culture work well. A celebratory message written in bigger fonts is also an eye-catcher.
Q4- Give some non-traditional Independence Day ideas.
A4- Whip up an Independence Day special pasta or cake in tricolour, or make a whole gallery wall using patriotic props or stills from your favourite patriotic movies. These offer a different and more personal touch to your celebrations.
Q5- How do we involve kids more in Independence Day celebrations?
A5- Make designs using craft papers or engage them in an Independence Day-related fun rangoli project. Activities like these will get them naturally curious about a particular day.