A stunning home is a treasure forever, particularly if it's a beautiful multi-million dollar worth. Some expensive homes across the world are quite impressive not only by their appearances but also because of the luxurious amenities, interiors, and location of the house. Here is the list of the most expensive houses in the world and everyone's dream place to reside in.
Buckingham Palace – $2.9 Billion
Located in the city of Westminster, London, holding the title of the most expensive house in the world is Buckingham Palace. The palace is possessed by the British Royal family and has served as the official London residence of the UK's monarchs since 1837 and now it is also the official headquarters of the Monarch. The palace comprises 775 bedrooms, 78 bathrooms, 52 royal and guest rooms, 92 offices, and 19 staterooms. In terms of area, the palace is approximately 8,28,000 square feet and the garden alone is 40 acres.
If the palace ever goes up for sale, it is estimated to be worth $2.9 billion.
Unknown fact: There are secret tunnels running beneath the surface that connect the palace to nearby streets.
Antilia – $1 Billion
Antilia, located in Mumbai, India is the second most expensive house in the world. It was constructed for Mukesh Ambani, India's richest person. Mukesh Ambani is the Chairman & Managing Director of Reliance Industries Limited, a Fortune Global 500 company. It was built and designed by a Chicago based architecture firm called 'Perkins & Will' and hospitality design firm, 'Hirsch Bender Associates'. The 4,00,000 square foot house is located in Mumbai's Cumballa Hill neighbourhood and stands at 27 stories tall. The building is earthquake resistance which can resist an earthquake of magnitude 8 on the Richter scale. Six floors of Antilia is dedicated for owner and guest car parking. It also has a health spa, an ice-cream room, a temple, a 50-seat movie theatre, a salon, three helipads, and a ballroom. More than 600+ staff are working in the mansion.
Read: Sneak-Peek! Shraddha Kapoor House: Interiors, Pictures, Price and Other Details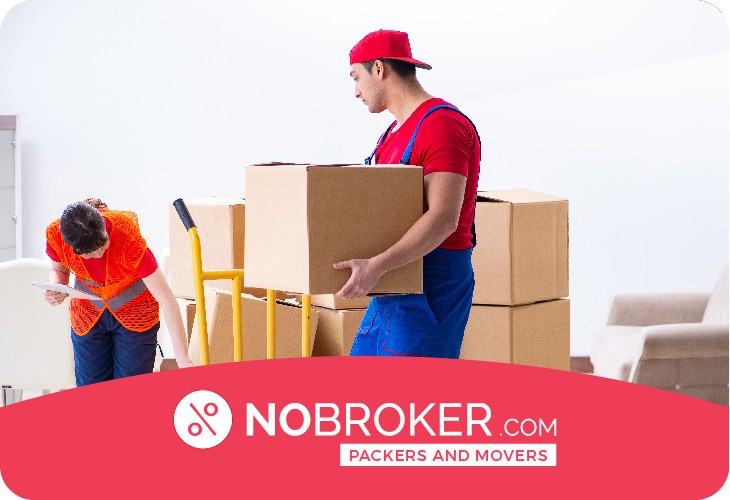 Book Best Packers & Movers with Best Price, Free Cancellation, Dedicated Move Manager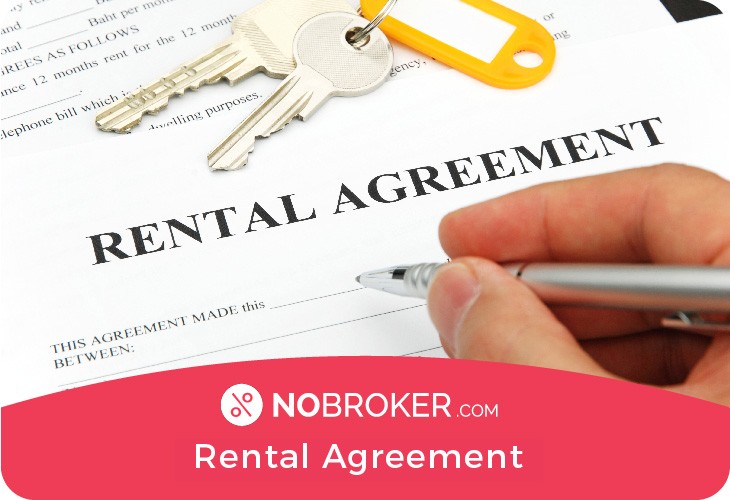 Get Rental Agreement With Doorstep Delivery, Super Quick & Easy
This is third
This is third
This is fourth
This is fourth
This is fifth
This is fifth
This is six
This is six
This is seven
This is seven
This is eight
This is eight
Unknown fact: The building has a snow room to beat the heat.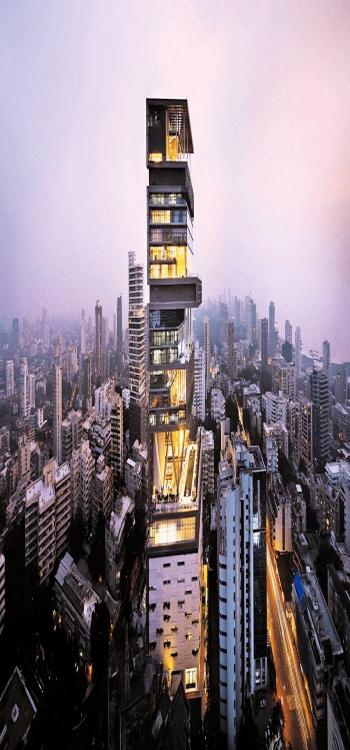 Villa Leopolda – $750 Million
Villa Leopolda is the third most expensive home in the world. The villa is located in the Frances Alps-Maritime department of it's Cote d'Azur Region. The villa is owned by the widow, Lily Safra, wife of Lebanese Brazillian Banker, Edmund Safra. The name arises from its original owner King Leopold II of Belgium and was redesigned in the 1920s by American architect, Ogden Codman Jr. The villa is spread out about 50 acres including 11 bedrooms, 14 bathrooms, helipad, a commercial greenhouse, outdoor kitchen and 12 swimming pools. Alfred Hitchcock's 1955 film, 'To Catch a Thief' was shot at Villa Leopolda, making it a popular villa.
Read: Inside Rohit Sharma's House, India's Cricket Star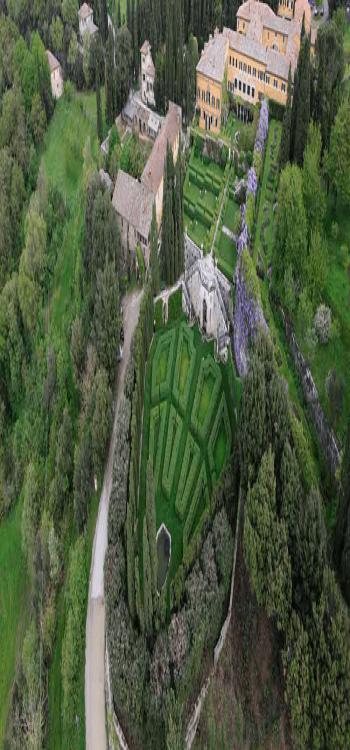 Villa Les Cèdres – $450 Million
The fourth most expensive house in the world is Villa Les Cèdres which is located in Saint-Jean-Cap-Ferrat, France. It was built in 1830. It was bought by King Leopold II of Belgium in 1904. The villa is established on roughly 35 acres of gardens. It is about 18,000 square feet and consists of 14 bedrooms, an Olympic size swimming pool and a large stable which can accommodate 30 horses. Interior of the villa is encompassed by crystal chandeliers, 19th-century oil paintings and a library containing about 3,000 books.
Witanhurst, London: $450 Million
This home is currently under renovation, but once ready, it will be the second most valuable home in London, coming in after the Buckingham Palace.
The interiors are 90,000 square feet and it rests on an eleven-acre plot in Highgate. This is a very wealthy hilltop neighbourhood in London, and thanks to its location and size, it is valued at a whopping $450 million.
It was first constructed between1913 and 1920 for an English soap baron Arthur Crosfield. The house was designed in the Queen Anne style, it had twenty-five bedrooms, a 70 ft. long ballroom, and a glass rotunda. It had the best views in all of London and also some of the best parties were held here, the Queen used to visit too!
Read: Bollywood Celebrity Homes – Celebrity Houses in Bandra & Juhu
The new owners are renovating this fantastic mansion as it was in shambles, they are a mystery but the rumour is that they are a wealthy Russian couple. We can't wait to see what the new Witanhurst looks like.
Les Palais Bulles – $390 Million
Also known as the "Bubble Palace", Le Palais Bulle was designed by Hungarian Architect, Antti Lovag and was built around 1975-1989. Its nickname originates from a series of circular rooms that view out over the Mediterranean sea. Currently, Bubble Palace is owned by Pierre Cardin, an Italian-born French fashion designer. The property possesses three swimming pools, several gardens and a 500-seat amphitheatre constructed within the hillside areas. The place is particularly a holiday home for Pierre, besides being a magnificent venue for parties and events. It is one of the most expensive homes in the world.
The Odeon Tower Penthouse – $330 Million
Odeon Tower Penthouse is one of the most expensive homes in the world with an evaluated value of $330 million. It was designed by architect Alexandre Giraldi and built by Groupe Mazococo. It is scattered over several floors and comprises its own private lift. The penthouse accommodates a rooftop deck and pool with its private water slide that drops one story straight into the infinity pool.
Read: Step Inside the Lavish Home of Global Desi Girl, Priyanka Chopra.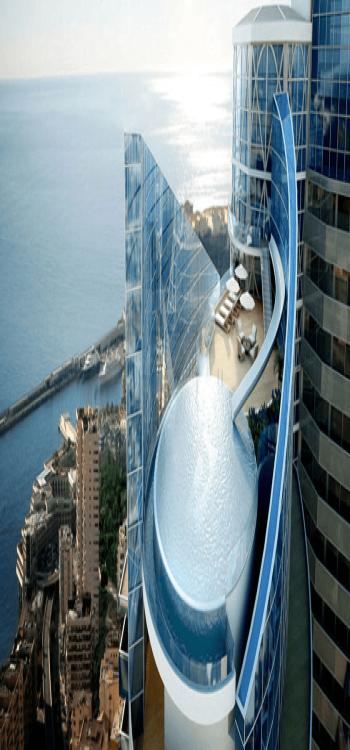 Four Fairfield Pond – $248 Million
Four Fairfield Pond is the dwelling place of Ira Renner, owner of the Renno Group. It is a holding investment company in smelting and production. The 63-acre home is equipped with 29 bedrooms, 39 bathrooms, a 91-foot dining room, basketball court, squash courts, tennis courts, bowling alley, and three swimming pools. To control the mansion, it needs a massive amount of electricity. The place has its own power plant located on-site to fulfil its needs. To people out there who love their cars, Four Fairfield Pond has a garage that can handle about one hundred cars!
Unknown fact: the mansion has its own 164-seat theatre.
15 Kensington Palace Gardens- $254 million
Mr. Leonard Blavatniks' mansion on London's millionaire street is one that is worth 200 million pounds (25,46,59,000.00 US Dollars). As the second richest man in Britain and the owner of the Warner Music Group, Blavatniks' home is as impressive as he is.
The ome has 13 bedrooms and the only 25-metre swimming pool in London that has an indoor and outdoor section. The basement is luxurious too, it has a hot tub, gym, massage room, cinema and even a wine cellar. The most impressive underground feature is the a 'multi-storey' underground car park, it has a special lift that bring up the cars, the lift is large enough to manage 5 vehicles at a time.
The property is said to have 50,000 sq ft of living space, making it one of the top 5 largest homes in London. Due to the massive size of this home, they have converted the old garages of the former stable (Cope House) into a 'security post'. They also secured the windows with bulletproof glass and have 24-hour surveillance.
One Hyde Park – $209 million
Owned by Rinat Akhmetov the £136.4m or $209 million home in London is said to be the priciest flat sold so far. This two-story penthouse in the famous One Hyde Park has two wine cellars, heated marble floors, parking lots and storage areas in the apartment complex. It is located adjacent to the Mandarin Oriental hotel, the hotel provides room service to residents of One Hyde Park, there is even said to be a tunnel that connects the two buildings.
The other people who live in this extravagant building include Qatari prime minister Sheikh Hamad bin Jassim. So, you can assume that only the very wealthy can afford a home here.
The house offers an almost 360 degree view of the city, right from the river to the park and the lake. It is a 25,000 square foot home which is a triplex penthouse. Safety and security are very important here and this is why the windows are made of bulletproof glass, there is round the clock security and the lifts are fitted with iris-recognition technology. This means no unauthorized person can ever gain access to the homes in this building.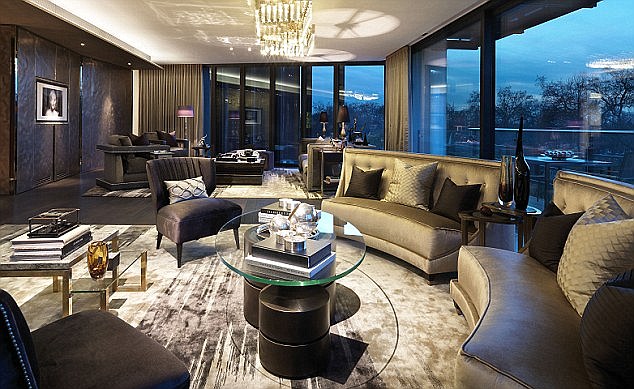 Ellison Estate – $200 Million
The owner and founder of Oracle – Larry Ellison has one of the most expensive houses in the world, it is a 23-acre Japanese-style estate and comes with a manmade lake, a tea house, a bathhouse and a koi pond, this was because it is modelled after a 16th-century Japanese imperial palace.
The estate was so large and had so much work done that it took 9 years to complete. Each building is not that large, the main house is only 8,000-square-ft, it has a boat dock that divides the public side of the home that is used for entertaining, from the private. There are also two guest cottages and a few other structures.
What's unique about the Ellison Estate is the attention to detail, the structures don't use nails, and have mud covered walls, they are so strong that they can survive an earthquake of up to 7 Richters. The 2.3-acre lake manmade lake needed a lot of work to be done and for landscaping alone there was 10 million pounds of rocks that was brought in. There is even a small waterfall that was created and machines to recreate a fog effect to bring in more authenticity to the home.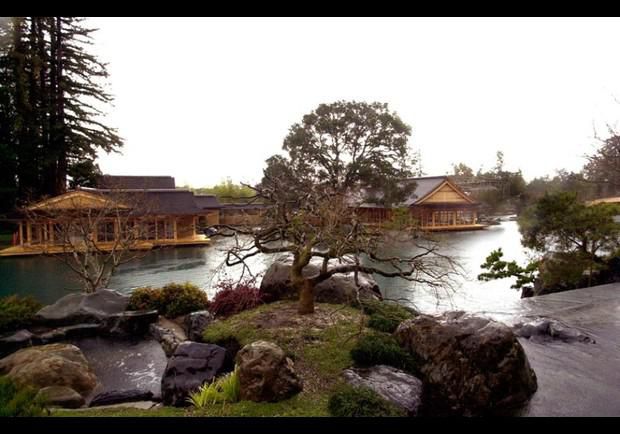 Palazzo di Amore – $195 Million
Real estate entrepreneur, Jeff Green has one of the most expensive homes in Beverly Hills. The home is approximately 53-000 square feet and built in the Mederteranian style, by renowned developer Mohamed Hadid and architecture by Bob Ray Offenhauser, designed by Alberto Pinto.
It has 12 bedrooms, 23 bathrooms, 15 swimming pools, tennis courts, waterfalls and a 50 seat theatre. The two-story entrance hall with chandeliers and two sweeping staircases make for a grand entryway. It also has a huge garage that can fit up to 27 cars. The most unique feature of this fancy home is a revolving dance floor and ballroom!
The 5,000-square foot master suite is a stunning room, the other noteworthy rooms are the 15,000 square foot entertainment centre which has a bowling alley. The 25-acre ground has a wine-producing vineyard, and the pool is a 150-person infinity pool, there is also a reflecting pool too.
Broken O Ranch – $132.5 million
Stan Kroenke, the owner of the Rams, bought the 123,000-acre ranch from William and Desiree Moore, the late founders of the Kelley-Moore Paint Company. This is one of the grandest and largest in the Rocky Mountain West. It lies 45 miles west of Great Falls, Montana and east of the Rocky Mountain Front it spans 3 counties. The Sun River flows through the heart of the Ranch, this is great for irrigation and also for hunting and fishing.
The ranch comes with a huge 10,000-square foot main house with stunning views of the river and an indoor swimming pool. The compound is so large that it has trout fishing, hunting and wildlife viewing spaces.
This fertile land produces 700,000 bushels of small-grain crops and 25,000 tons of alfalfa hay. It comes with 3,500 "mother" cows, 800 replacement heifers and 175 range bulls. The farmland is very valuable and has already gone up by 13% since it was purchased.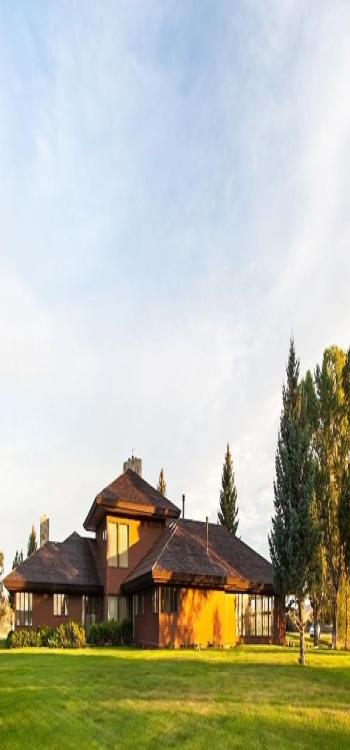 18-19 Kensington Gardens – $128 Million
The house at 18-19 Kensington Gardens or 'Billionaire Row' belongs to none other than Lakshmi Mittal and is called Taj Mitta by Londoners. This home has a long history, it first started as two semi-detached villas in 1845, since then many families have moved into each home separately.
In the 1990's Property developer David Khalili bought both homes and united them spending almost £20 to do so. This now became one huge palatial home, he added a swimming pool, redid the floors and pillars in marble (from the same quarry as the stones that were used for the Taj Mahal).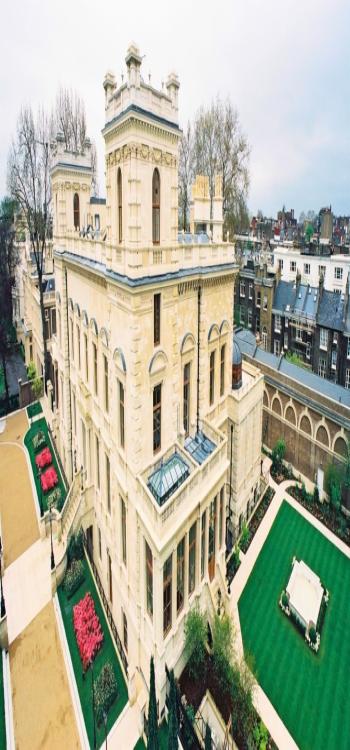 If you're looking for your very own palatial house to buy or rent in India, you can find them on NoBroker. There are thousands of options to choose from and each home come with ZERO brokerage.
You can check Nobroker for home deals and save thousands on brokerage.