Laxmi Pooja is considered an auspicious festival in India. We go out of our way to decorate our homes, temples and provide the best of celebration for our families. Though this year, due to the pandemic, there are many rightful restrictions on the celebration. But this should not stop you from having a great festival at home. This article brings you many ideas on Laxmi puja decoration at home. Read further to light up your home this festival season.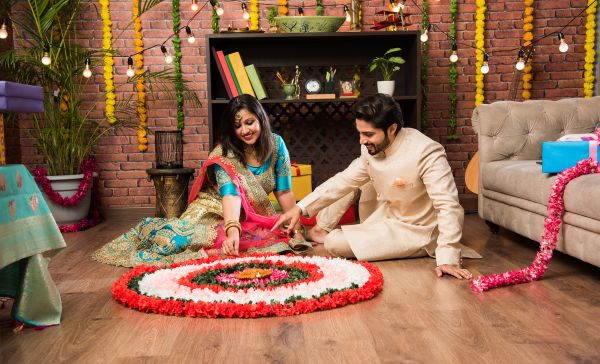 Why And when is Laxmi Puja Celebrated?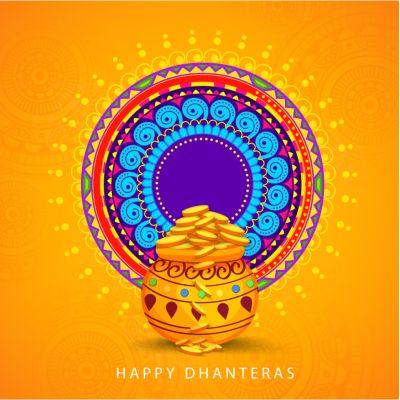 Before we get into Laxmi puja decoration ideas, let us discuss why Laxmi Puja is celebrated. Diwali – the festival of lights, is the most anticipated festival of India. Laxmi Puja is an important aspect of Diwali, and no household misses it out. In the Hindu religion, it is believed that during the time of Diwali, Goddess Laxmi (Goddess of wealth and purity) visits the homes of her devotees. She bestows on them blessings of good luck and monetary success for all their plans.
Read: Fool Proof Ways to Choose the Best Paint Colours for Your Home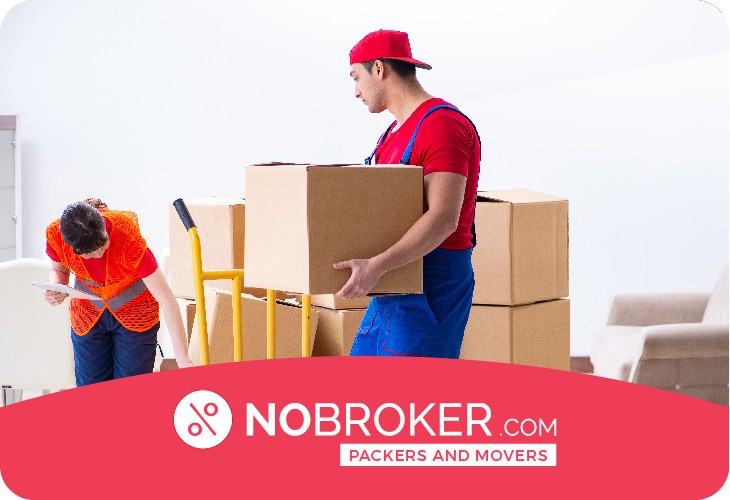 Book Best Packers & Movers with Best Price, Free Cancellation, Dedicated Move Manager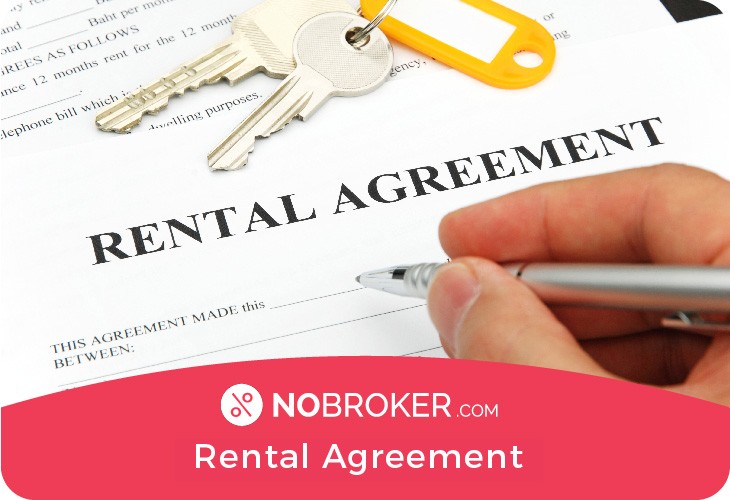 Get Rental Agreement With Doorstep Delivery, Super Quick & Easy
This is third
This is third
This is fourth
This is fourth
This is fifth
This is fifth
This is six
This is six
This is seven
This is seven
This is eight
This is eight
According to the Vikram Samvat Hindu Calendar, Laxmi puja falls in the month of Kartik. It falls on the third day of the Diwali celebrations and is considered one of the main events of the whole festival. The best time to do Puja is in the evening between 6-8 pm.
Laxmi Puja Decoration at Home in 2021
Diwali Laxmi puja decoration at home is a family business. Everyone gets together to clean the house and make it ready for the Goddess Laxmi. The first step of Laxmi puja decoration is to make your home spotlessly clean. Once the cleaning is done, then comes the decoration aspect of the festival. The next step is to set up the altar of the Goddess Mahalaxmi. So below are a few ideas for Laxmi Puja decoration at home to make your day a memorable one.
Altar Decoration For Diwali Puja at Home
Diwali puja decoration at home is incomplete without an altar. An altar should be the centre of the celebration and decoration. Listed below are a few ideas to help you create a beautiful altar:
Origami – Main part of any celebration is to spend time with loved ones; origami helps you do just that. You could get down with your kids and create a few origami flowers and present them as an offering to the Goddess. This makes for a good idea and a heartfelt one.
Stones – If you plan on having the puja outdoors, then this Diwali puja decoration idea is just for you. Set up a few broad stones and cover the top, or the whole set up with a coloured cloth. And then set the idol of the Goddess on top. It will look good in a photograph, and you can create memories as you set it up.
Coins – As discussed above, Laxmi is the Goddess of wealth and good luck. An altar made with coins would be a great Laxmi puja decoration idea for your home. If you like this idea, then you could also make a garland of notes as an offering.
Flower Decoration For Diwali Puja at Home
Diwali puja decoration is impossible without flowers. In the Hindu religion, flowers are used as an offering. With flowers, there are multiple options to choose from. To make your work easier, below are a few ideas for Laxmi puja (flower) decoration at home:
Read: Compound What's Yours With A Compound Wall!
Strings – This is the most basic and common idea for Lakshmi Puja decoration at home. Rows of marigold flowers could be used as a great backdrop for the altar. Or you could create a background wall of marigold, where the family could get together and take pictures on the festive occasion.
Bouquets – This may seem like a simple Lakshmi puja decoration idea but presents itself elegantly and gracefully. You could make lush bouquets and use them as decoration around the house or especially around the altar.
Thali – Goddess Laxmi's favourite flower is the lotus; therefore, Diwali Lakshmi Puja decoration ideas must include this flower. Take a nice pair of a plate (preferably a colour that matches the clothes of the idol of Goddess Laxmi) and lay multiple lotus flowers on it and place them at the feet of the Goddess.
Zero-Waste Decoration Tips For Diwali Puja in 2021
It is a sign of the times to be environment-friendly. Diwali Lakshmi Puja decoration at home can be fun with zero-waste options. Take a look at the list curated for you:
Read: The Most Stylish and Trendy Bedroom Decor Ideas of the Year
Edible Cutlery – Did you know that there are affordable options for edible cutlery. Festivals are occasions where people usually get together. Maybe because of the pandemic, gatherings will be smaller but adding edible cutlery to your Laxmi Puja decoration at home is a fun, innovative and responsible idea.
Scrap work – Diwali Laxmi Puja decoration time may be the perfect opportunity to spend time with your kids. If you have young kids at home, then there will always be spare one-sided used scrap sheets. A great activity for decoration is to write prayer mantras on the unused side of the paper and put them up on the walls of the house. It not only adds to the visual appeal of your home but is a good (religious and educational) learning experience for your kids.
Sarees – If you are running short of Laxmi puja decoration items, then sarees will act as a great help. They can be used in multiple options – a colourful backdrop for altar or photography wall, or even as a costume for the idol of the Goddess Laxmi.
Lights Decoration at Home For Diwali
Diwali is the festival of lights, Laxmi puja decoration at home comes full circle with this. Lights can make any place look from a zero to a hero. Below are a few easy Deepavali Lakshmi Puja decoration ideas that will spruce up your home for the festival.
Read: Interior Design Ideas with a Splash of You!
Backdrop – Rows or columns of strings of lights can be used as a backdrop for the altar, photography wall or any wall that needs a makeover. This Diwali puja decoration idea always works and is budget friendly. The same strings of light can be used for various other occasions.
Outdoor – If you are having the puja outdoors, then your plants/bushes/trees could be covered with stringlights. As the sun goes down, your outdoor area will look nothing less than that of a fairy-tale.
Outlining – Another Laxmi puja home decoration idea for lights is to outline anything that you think looks dull or needs highlighting. For example, outline the altar/shrine of the Goddess to give it a lot more highlight. Or you could outline any photographs that are hung on your wall. A sure working idea is to outline the entrance of your home with string lights to give a feel of having the best Laxmi puja decoration at home.
Family Activities
If you have a big family or have friends/family coming over, then games are bound to happen. You could use the props as decoration items. Below is a list of ideas for Lakshmi puja decoration at home:
Puzzles – A fun idea would be to have puzzles of photographs such as family pictures or something related to Diwali. A set of teams would be made and would be asked to complete the jig sawed puzzle. The finished piece can be put up on walls, it is also a fun way of creating memories.
Blackboard – This is not a conventional idea for Diwali puja decoration but is a fun one. All the kids could get together and write on the board their favourite thing about the festival. This not only works as a great decoration but makes up for good photography aesthetics.
Leaves Origami – Mango leaves are offered to the Goddess Laxmi during puja. With the help of a few tutorials, you can do basic origami with leaves and make tiny utensils and furniture. This not only is a fun activity but a good way to spend time with your family.
Handmade Decoration Ideas for Diwali Puja at Home in 2021
If you're looking to spend time with your family or are looking to do something different this year, then handmade decorations are the way to go. Check out these Laxmi puja decoration ideas to spruce up your living space:
Hand painted Thalis: Thalis are an important Laxmi puja decoration item. They can be used to keep flowers or sweets. A good idea to use these thalis is to put multiple diyas on them. They work as a good option for altar decoration, or any table stand otherwise.
Sweets: Sweets work as an edible option for Laxmi puja decoration at home. For any Indian festival, sweets complete the festivities. There are a number of sweet options that you can choose to make and add beauty to the decoration of your home.
Laxmi puja decoration at home is an important part of the festivities. The whole family gets together to decorate the house for the Puja. NoBroker offers great painting services at affordable prices. Want to get your home ready for this festive season? Head to NoBroker and find guaranteed 5-star rating services. Click the link below to book NoBroker's festive painting services and full house cleaning services, while enjoying some amazing deals and DISCOUNTS!
FAQ's
Q1 When is Laxmi Puja in 2021?
Ans. This year Laxmi puja falls on the 4th of November.
Q2 What is the important power of Goddess Laxmi?
Ans. Goddess Laxmi is known to turn dreams into reality.
Q3 Should non-vegetarian food be avoided during the day of Laxmi puja?
Ans. Non-vegetarian food is believed to be tamasic in nature and must be avoided during the whole Diwali season.
Q4 What are the other names for Goddess Laxmi?
Ans. According to the Hindu scriptures, there are 108 names for Goddess Laxmi. A few of them are Aditi, Vidya, Kamala, Deepa, Vibha, Dhanya, Sudha, etc.
Q5 Why are cash lockers decorated on the day of Laxmi puja?
Ans. Laxmi is the goddess of wealth. Therefore, for good luck, people decorate their cash lockers.