Did you just buy a new house? Or do you have plans to modify your home? The top thing you need to do is to concentrate on the interiors of your home. You need to make your house into a home by putting your personalized touch into the design.

Depending on the layout of each room, you should concentrate on the interior decoration of your house. When doing interior decoration, one thing to consider is the lighting arrangements of your home. Among the trendiest are hanging lights for the living room.
Whether you have a luxurious living space or a limited but cozy space, different types of hanging lights can make the space look adorable. There are different types of such lights, like hanging lights for the bedroom, for the living room, and so on.
Today, we will focus on the living room lighting to make the space look warm and welcoming. Here are the best ideas for hanging lights you can go for when decorating your living room. Read on to know more.
Read: Everything You Need To Know About Delhi Jal Board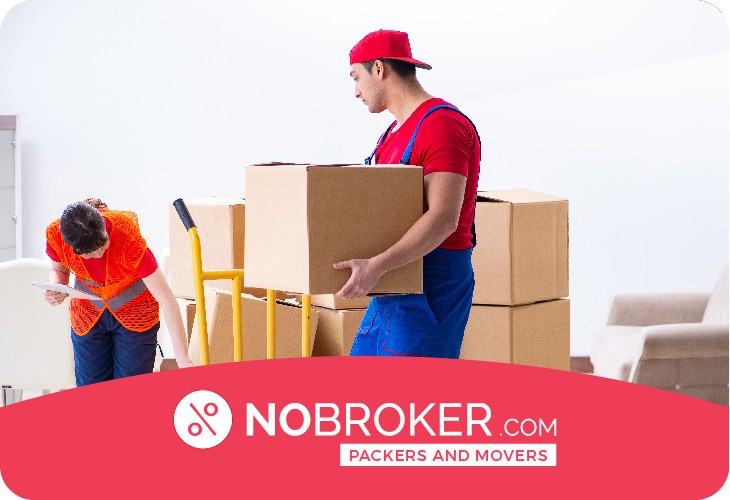 Book Best Packers & Movers with Best Price, Free Cancellation, Dedicated Move Manager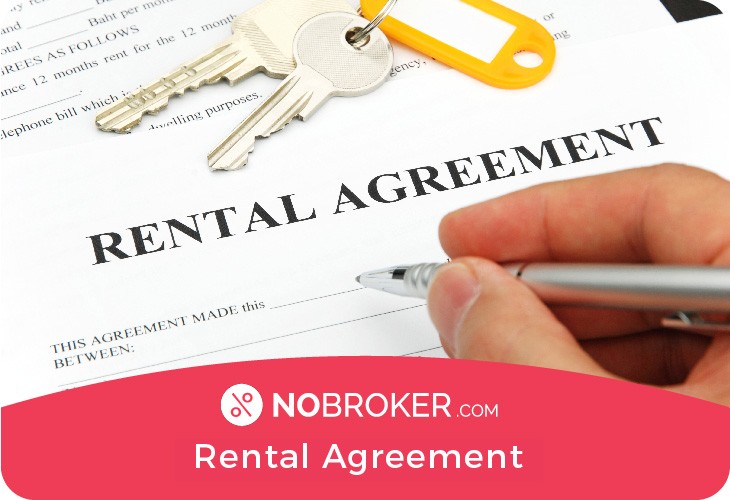 Get Rental Agreement With Doorstep Delivery, Super Quick & Easy
This is third
This is third
This is fourth
This is fourth
This is fifth
This is fifth
This is six
This is six
This is seven
This is seven
This is eight
This is eight
Pendant Lighting
When talking about the best wall hanging lights, you can always go for pendants. Pendants are available in different shapes and sizes, and they enhance the beauty of your living room.
In this type of light, there is a bowl-shaped structure, which is attached to a rod that hangs from the ceiling. The benefit of the pendant light is that you can use it as an indoor and outdoor lighting arrangement.
There are different types of pendant lighting available—like drum pendants, mini pendants, bell pendants, etc. As per the shape of the glass shade, the pendant lights are different from each other.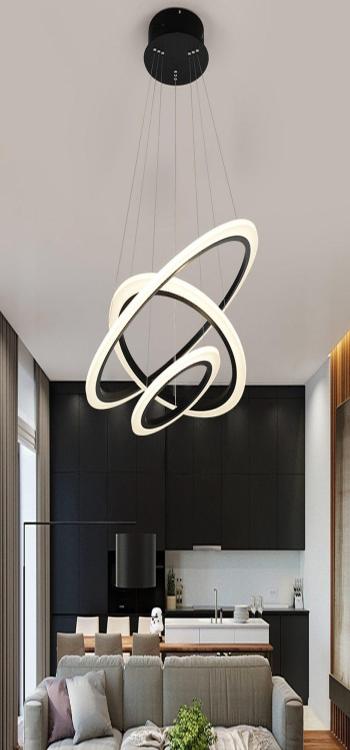 Inverted Pendant Lights
If you want to experiment with hanging lighting arrangements and you are fond of pendant lights, you can try these different-looking hanging lights for your living room.
In this type of light, the bowl-shaped frame is fixed upwards, and the light is set inside that. Often the frame can be of different shapes, like floral, round, etc. If your living space is limited, you should go for this type of hanging light. It is perfect for creating ambience lighting, and it can make your small space look a bit bigger.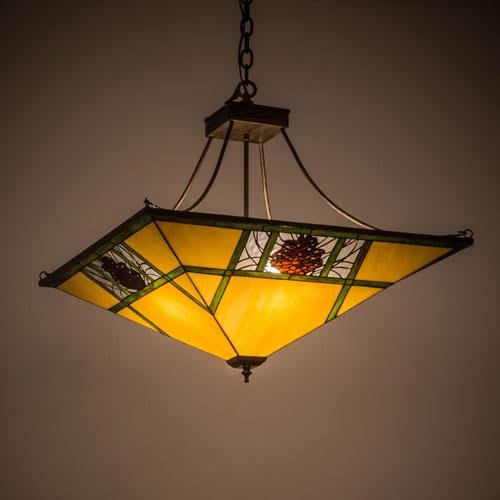 Chandeliers
Such lighting has existed for a long time. Having a chandelier in your living space can remind you of the royal age, as this was one of the most popular lighting styles in palaces of all ages. Your house, no matter how small it is, is no less than a palace to you, and you are its royalty. So, step into your regal lifestyle by hanging crystal chandeliers in your living space.
Read: 16 Terrace Garden Ideas to Spruce Up Your Spaces!
Such a lighting arrangement will be an attention-stealer for your friends once they visit your house. If you have a spacious living room and a high ceiling, installing a beautiful chandelier can be the best choice for you. In that case, you can go for layered and bigger crystal chandeliers. You can have translucent brightness in your living room from this light too.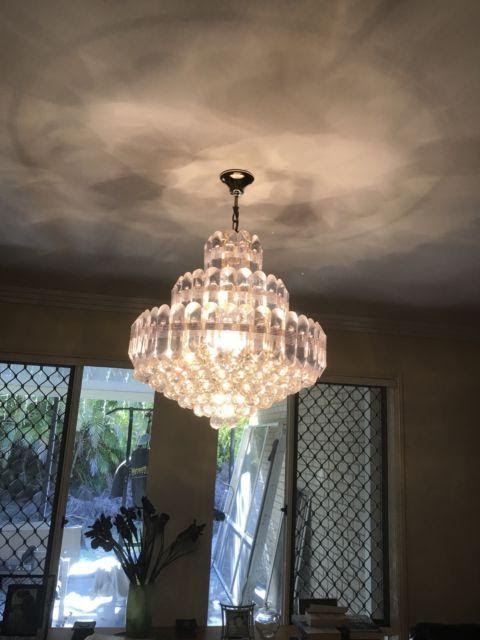 Sputnik Hanging Lights
Have you turned a portion of your living space for office use? Then having a sputnik hanging light can create the perfect industrial ambience for that. This kind of hanging light is a bit new in the market. Here you will find long branches with light bulbs inside.
To make your living room look modern and edgy, this kind of light looks fantastic. Besides setting a contemporary look for your living space, this type of hanging light can light up the entire living area. Besides the living room, you can also install such lights in your study or dining area.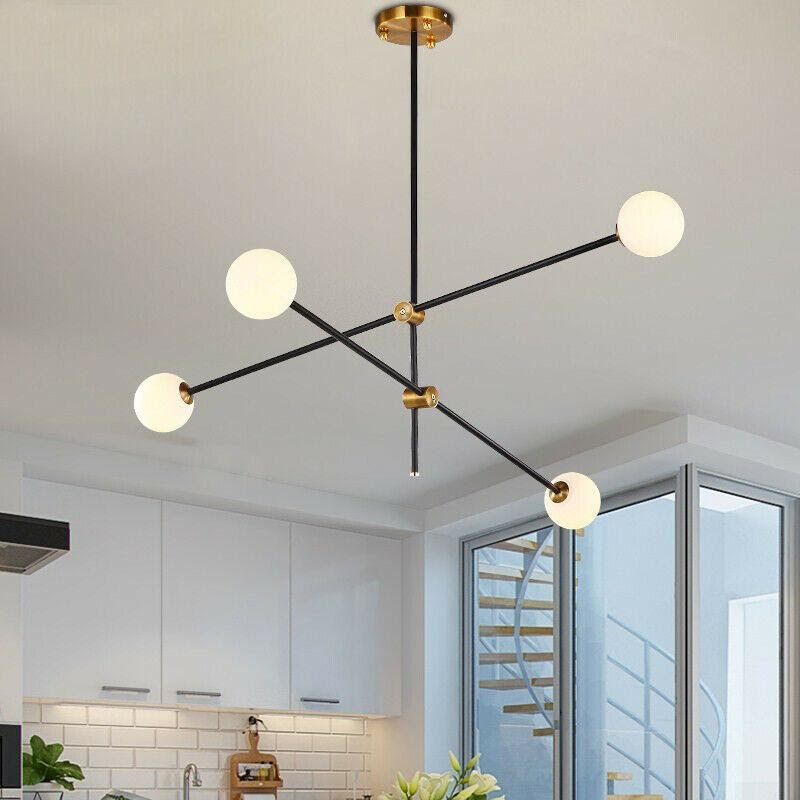 Spiral Chandeliers
If you think chandeliers are a bit traditional, and you want a hanging light arrangement with a modern touch, glass spiral chandeliers will be perfect for your modern living room. You can also hang this type of light in your gardens and kitchen.
Read: Top 7 Feng Shui Tips for Wealth and Prosperity
If you pick a spiral chandelier for the first time, you can go for transparent and wide crystal-clear glasses. Such lights can illuminate the living area more. If you are arranging a cozy dinner this weekend with your partner, this light can create the right ambience for you.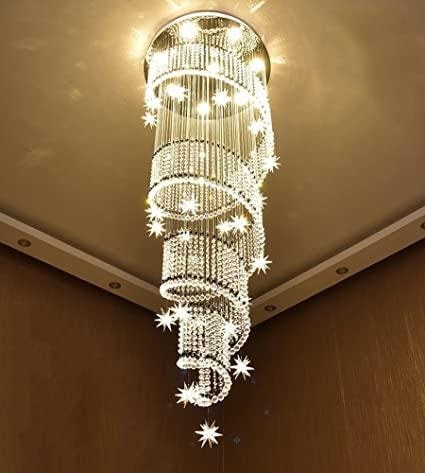 Track And Monorail Hanging Lights
The modern interior decoration of your living area can look edgier if you install these particular types of hanging lights. The design is quite trendy, and it is also user-friendly.
There is a series of light bulbs attached to a track and those act-like spotlights. These lights are attached to the track of a monorail. And you can trigger any of those whenever you want. These lights help you to concentrate on a particular area, and you can put out other lights and just keep this one.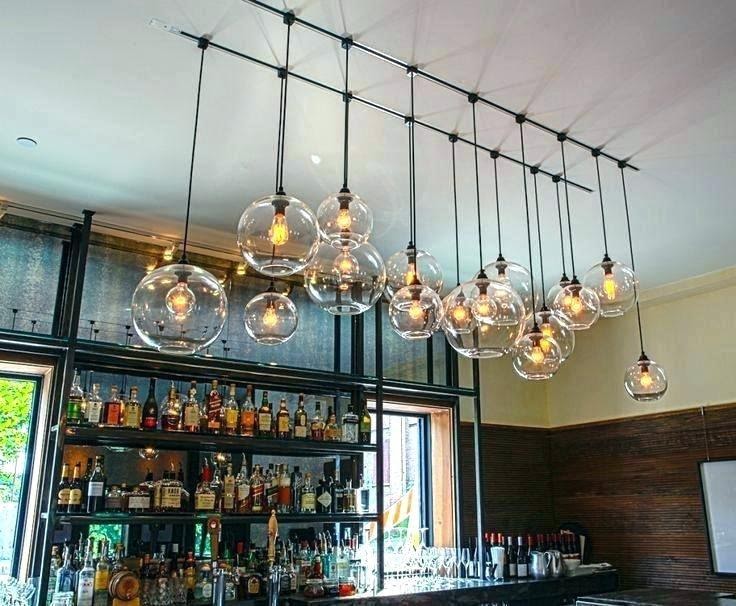 Ceiling Fan Lights
These are slick and space-effective if you are living in a condo and still fascinated about hanging lights. Having light fixation with the ceiling fan can be quite beneficial for you.
Read: Why and How to Rain Proof Your Home This Year
Actually, in this type, you can ventilate the entire space while also illuminating every corner of your living area. Check out the latest models of ceiling fans with hanging lights to make your living room look and feel cool.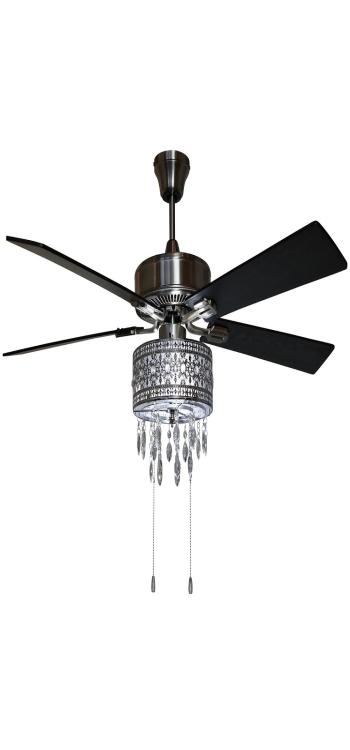 Lanterns
Indeed, a single lantern can't illuminate the entire living space, but once you arrange the lanterns correctly, they can be among the best sources of light for your living room.
Lanterns can be of different types. If you want a rustic look in your living space, go for the traditional-looking lanterns, which are covered by glass and the lights are installed inside. You will find varieties of designs while you look for hanging lanterns.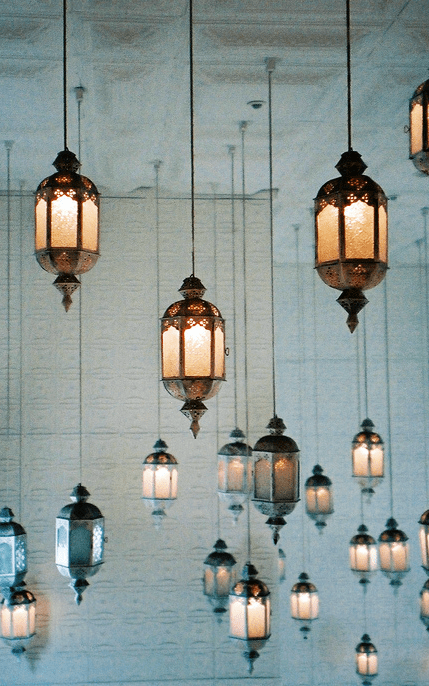 Round Pendant Lights
Such lights are perfect for arranging family gatherings and friendly get-togethers in your living area. This kind of lighting can make your living room look elegant, sophisticated, and luxurious.
In this design, the lights are fixed inside the round-shaped wireframes. Each of the lights is of a different shape. Now, it is up to you how you want to decorate your living room with these lights.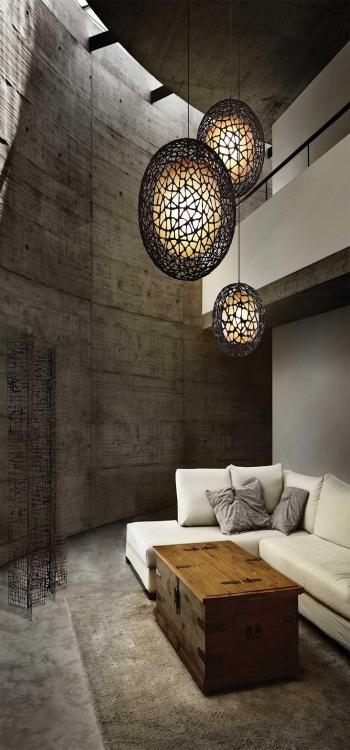 Read: Add Some Character to Your Space with the Best Wall Texture Designs for Bedroom
Contemporary Hanging Lights
If you believe inminimalist designs, you can go for modern yet simple designs of hanging lights.
Contemporary design is the best one you can choose now. These lights provide an elegant look to your living space with its simple designs. Make sure you keep the interior decoration of your living room also a bit simple, else it won't match well.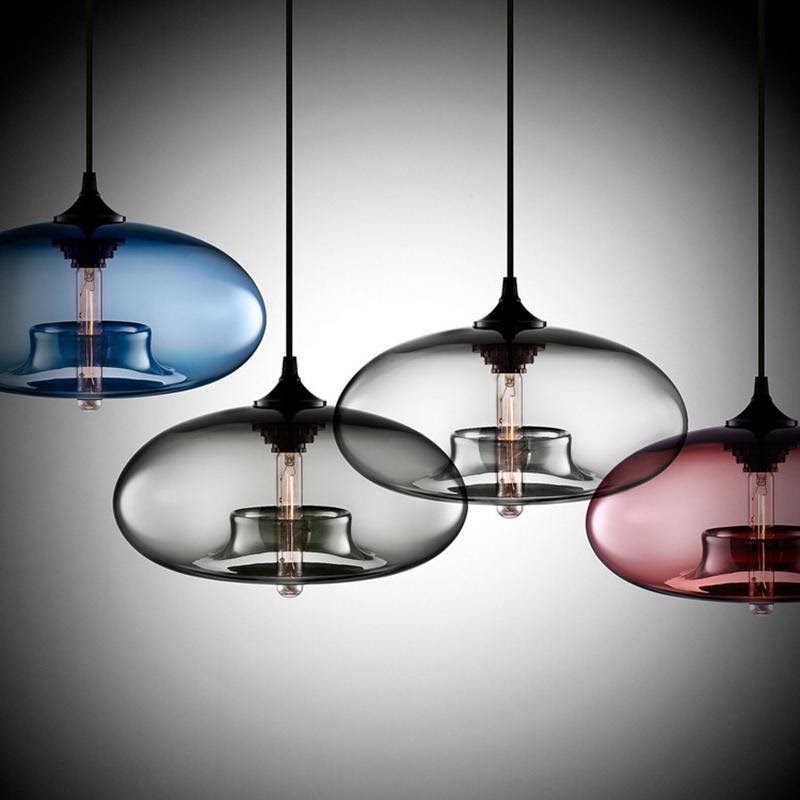 Floral Hanging Lights
If you are looking for decorative hanging lights for your living area, you can go for floral hanging lights that will give the space a dreamy look.
These are pendant lights fixed in the glass structure, which are in the shape of a flower. Such kinds of lights give a fairy-tale look to your living room.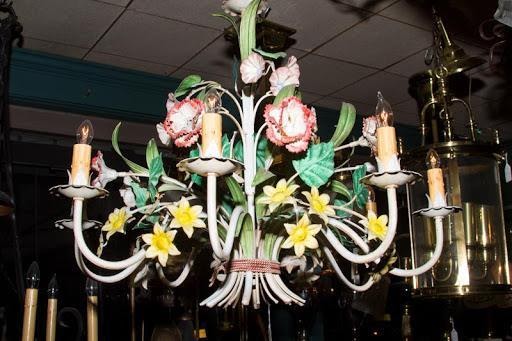 Fabric Light Fixtures
The living room is also among the areas where you find a cozy corner for you to read books late at night or watch your favourite TV shows. In these times, you don't need to light up the entire living room, just your favourite corner.
Fabric light fixtures are perfect for illuminating that portion you want, and it is a great style statement. The fabric gives a warm effect and can help you to relax.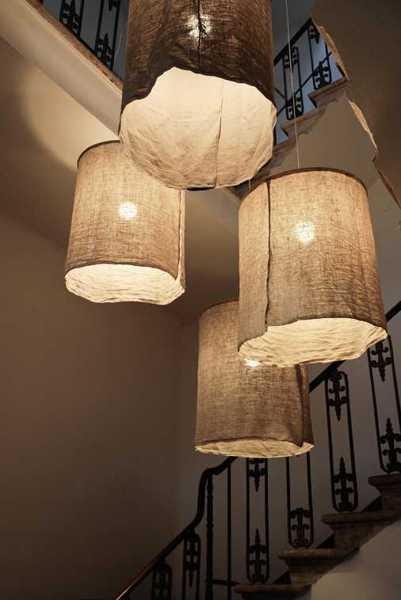 Crystal Hanging Lights
No, we are not talking about crystal chandeliers but crystal hanging lights. These are available in a variety of designs. Instead of buying boring pendant lights, you can go for crystal hanging lights as those can change the look of your living room instantly.
Crystals are delicate materials, and you have to handle it with care, especially while cleaning these. This kind of hanging light can be a statement piece for your living room.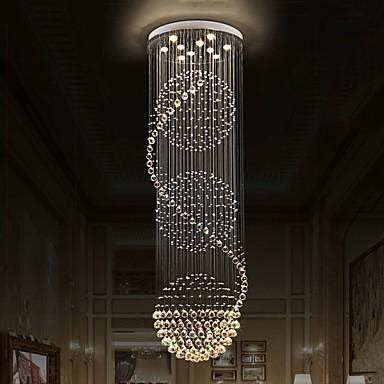 Metal Ceiling Lights
LED hanging lights can look more decorative when they come in metal frames. You can choose different shapes and sizes of metal frames while buying such hanging lights.
The frames can be rectangular, square, round, hexagonal, triangular, and so on. The LED lights are fixed inside these frames. To create an industrial look, these lights are perfect to choose from.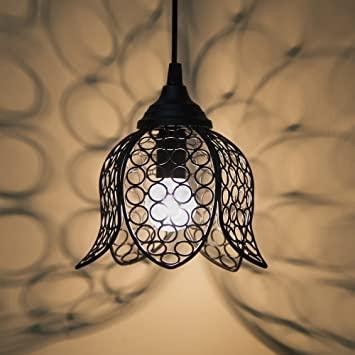 Read: Innovative Modern Age Ideas of Store Room Design
Wall Light That Doubles As Art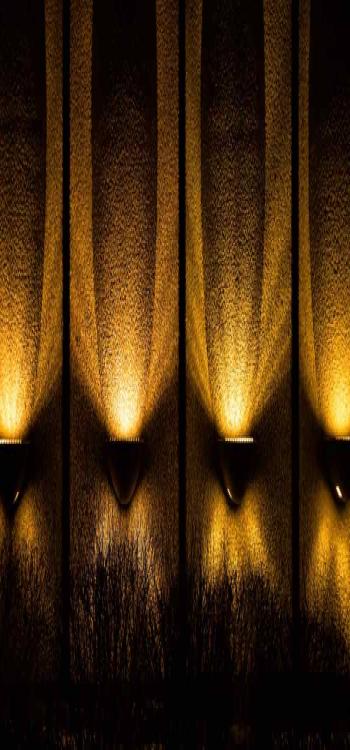 Modular sconce pendant lights for the living room are intended to embellish a wall with personalised compositions in a range of lit shapes. Each item in a block-shaped modular lighting system may be rotated at will, resulting in an unusual juxtaposition of luminance while reducing glare. Such lighting can generate a passionate, yet ornamental presence whether placed close into an intimate, tiny space or farther apart in bigger environments.
Oversize Statement Light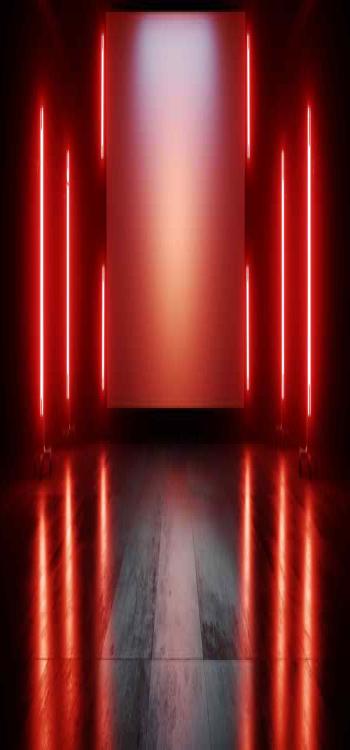 Choosing neutral-coloured fixtures that blend into the wall behind them, no matter what shapes make up the wall light design can create an entirely captivating effect, thanks to the unexpected texture of the elongated elements and the personalised, ever-changing play of light and shadow that outcomes.
Sculptural Light
By design, the point, or points, of illumination are strategically placed by the design engineer to draw attention to the fixture's beauty. Whether the focus is on a rich, bronze finish or an elusive sparkle created by crystal, the hanging fixture will captivate the imagination in the same way that a great work of art would in a grand hall.
Lighting designers, like all those masterpieces and the individuals who created them, draw on their own artistic influences. A pendant light's design may link any number of historical artistic movements, from Baroque and Impressionism to Cubism and Avant-garde, bestowing these artistic fittings with a certain goofy charm that pays tribute to the past while lighting up the present.
Wall Sconces
Finally, this is the type of light that you can install in your living rooms to create an excellent look for your house. Usually, such lights are fixed on walls, but you can use your creativity and turn these lights into hanging lights.
The designer lights can be fixed to ports on walls, and the lights can be kept hanging. As the LED bulbs are surrounded by glass, they look wonderful.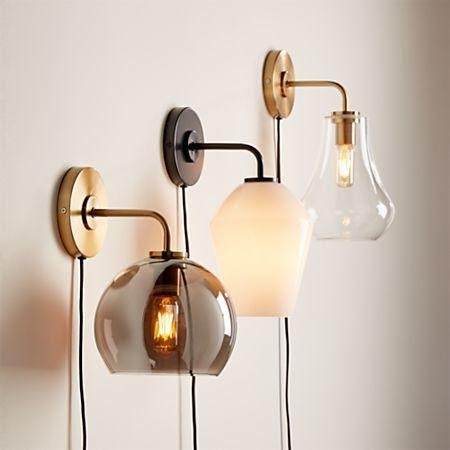 So, there you go, with the best types of hanging lights for the living room. Each design is unique, and each would look fantastic for your living area, depending on your requirements and preferences. You can choose any of these according to your living area and have a beautiful, well-lit space in your home to spend cozy time with your family.
FAQ's
Q1. What type of lighting is ideal for a living room?
As. Ambient table lamps or lighting fixtures are the obvious choices for this type of lighting. Ceiling lighting, on the other hand, is the most effective way to add light sources to a living room. A focused flush mount or semi-flush mount ceiling light for the living room will cast diffused light evenly all through the space.
Q2. How do I make my living room COSY with lighting?
Ans. Use multiple lighting types to provide structure and life to a room, just as you might with textures and materials. Use lights to create focal points on table legs, sideboards, and bookcases in a living room; this will assist attract your eye across the room to these comfortable, inviting nooks.
Q3. Where should I place a hanging lamp for the living room?
Ans. Hanging lamps should be put 152-170cm (about 5-5.5ft) above floor level, and numerous wall lights should be spaced 250-300cm (or 8-10ft) apart as a general rule of thumb. To avoid glare from the exposed bulb, try for the top of the wall light to rest at eye level.
Q4. What are the tips for using fairy lights in the living room?
Ans. Hang as many string lights as you want throughout the room. Accent a specific spot or nook, such as a hobby or work nook in a living room. Turn on your imagination and have fun highlighting a feature wall with string lights, enlivening a reclaimed wood wall, or making a cool sign with lights.
Q5. What factors should I consider while purchasing a wall light?
Ans. Consider how much light comes from other sources, such as natural light, when deciding on the type, placement, and the number of wall lights needed.