Usually, we hear about the legal formalities attached with the record collection of the sale and purchase of houses or apartments in urban areas. But does the process remain the same in case of transfer of ownership of a plot? Land records are essential for rural locations to identify the growing relationship between various cultural communities, maintain regional harmony and reduce any cases of local dispute or litigation. These records also help the Government keep track of crop details, surveys, loan agreements and the implementation of various government schemes. Moreover, farmers can prove the ownership, occupancy, irrigation, or tax payments associated with a specific plot using land records. To know more about Maharashtra land records, keep on reading.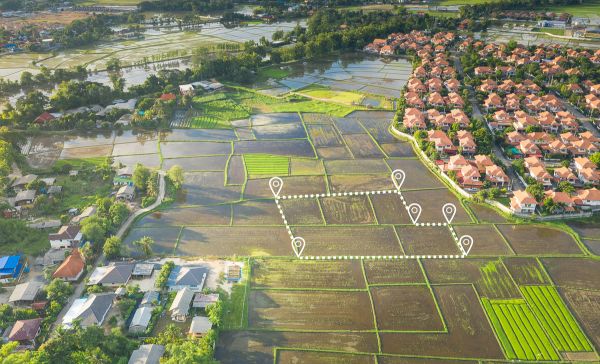 How Are Maharashtra Government Land Records Collected?
The Government of Maharashtra collects various land records employing numerous villages forms as directed by Maharashtra Land Revenue Record of Rights and Registers (Preparation and Maintenance) Rules, 1971. Land records help determine land ownership. They contain a lot of information regarding the plot size, boundaries as well as details of land owners. This information is a very important piece of legal evidence while settling property disputes.
Read: Sales Deed Vs. Sale Agreement, What Do You Need?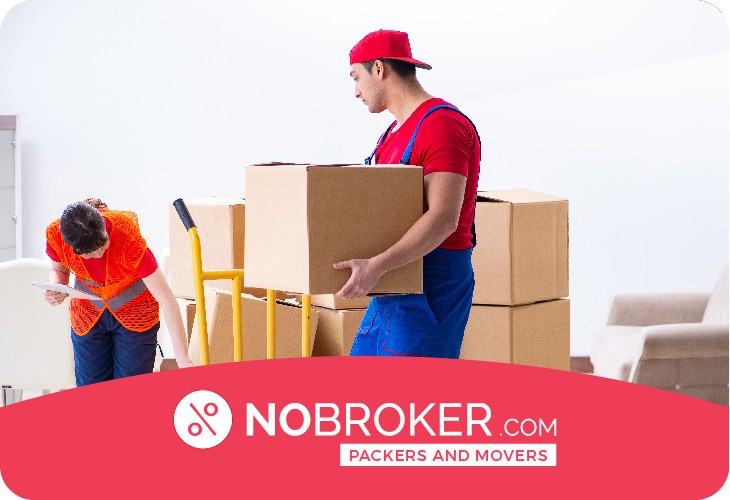 Book Best Packers & Movers with Best Price, Free Cancellation, Dedicated Move Manager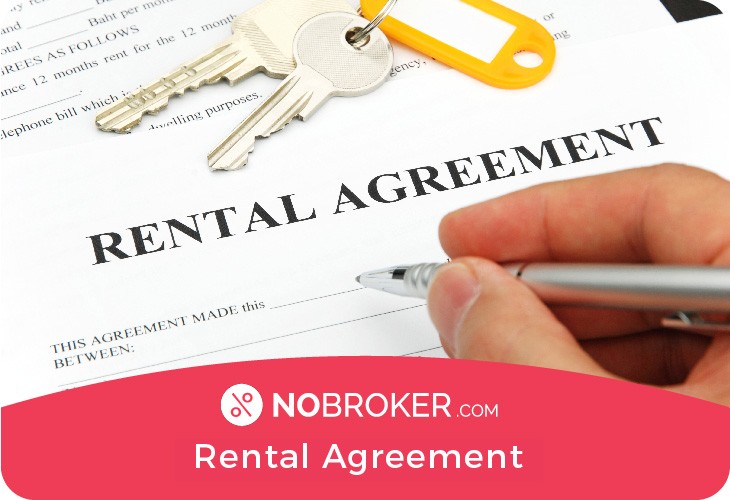 Get Rental Agreement With Doorstep Delivery, Super Quick & Easy
This is third
This is third
This is fourth
This is fourth
This is fifth
This is fifth
This is six
This is six
This is seven
This is seven
This is eight
This is eight
The state's revenue department is responsible for employing a Talathi who serves the purpose of a land record officer and keeps a check on the maintenance of such forms. The Talathi is also responsible for keeping a record of rights by collecting irrigation dues, tax revenues, updating mutation entries etc.
What Are the Functions of the Maharashtra Land Records Department?
Land records usually include a copy of maps, town planning schemes, schemes of consolidation of things, improvement schemes etc. On a state level, the land records department is led by the Director of Land Records and Settlement Commissioner, Pune, Maharashtra State. However, the responsibilities are assigned to the District Inspector and Taluka Inspector of land records at district and rural levels. Some of their standard functions are:
To keep a note of changes occurring in the field, operations are conducted to maintain well-detailed, up-to-date information regarding the survey, classification and settlement records.
To collect the statistical information needed for conducting all land matters soundly and provide them to relevant departments.
To have revenue and other land records at hand to reduce the litigation expense and ease the procedure in revenue and civil courts of the area.
To prepare and keep a check on the Record of Rights by regular inspection of land and maintenance of the markings of individual field boundaries.
To organise regular revision settlement operations.
To plan and implement the surveys of village sites on a large scale and ensure their regular maintenance.
To note all the changes occurring in the area and while updating all the village maps.
To arrange the regular updating, printing, and distributing of all tehsil maps to administrative bodies for official duties and sale to an ordinary citizen.
To instruct revenue officers in any matters of survey or settlement.
Consequences of Poorly Maintained Land Records
Land records that are incomplete or poorly maintained have a bad influence on subsequent property transactions. When data is dispersed among departments and districts and has not been updated, accessing land records becomes complicated and inconvenient. To locate any ownership claims on a piece of land, one must travel back several years of paperwork, especially manual records. Such a procedure is highly stressful.
Read: The Tenancy Act in India – A 10 Crore House being Rented for Rs.40?
According to a 2007 World Bank research, land-related conflicts account for almost two-thirds of all ongoing court cases in the nation. Land disputes can arise over the legitimacy of land titles and records, as well as lawful possession. According to a NITI Aayog report, land disputes take approximately 20 years to resolve. Land issues add to the court's workload, lock up land in litigation, and have a negative impact on industries and projects that rely on contested land titles.
In India, land is also frequently used as collateral by farmers to acquire loans. Land titles that are contested or ambiguous have been found to restrict the flow of finance and credit for agriculture. Small and marginal farmers, who own more than half of all land but may not have legal land titles, are unable to obtain formalized credit.
Read: All You Need to Know About the Encumbrance Certificate
Also, land that was once utilised for agriculture is now used to create industries, power plants, manufacturing units, highways, homes, and retail malls.
Many of the infrastructure development projects, however, are experiencing delays, with land difficulties frequently being a major impediment. The lack of encumbrance free land (proof that the land in question is free of any financial or legal liability), non-updating of land records, resilience to joint evaluation surveys of land records, demands for higher compensation by land owners, and the filing of a large number of arbitrations by land owners are all contributing to the delays.
Important Land Records in Maharashtra
Village Form VI (Register of Mutation)
Mutation means any change in ownership or transfer of any land. Village Form VI includes all the historical accounts about the land, including past owners, type of mutation, gift, inheritance, mortgage, court decree etc. This village form is also commonly termed as Perphar Patra.
7/12 Utara or Satbara Utara or 7/12 Extract (Record of Rights)
As stated by the nomenclature, Satbara Utara is the extract that contains both village Form VII and Form XII. It can be easily obtained from any land register maintained in that particular district. The Revenue Department of the state is responsible for keeping this document as a record-of-right. It consists of information like survey number details, legal procedures, date of ownership, occupancy details, geographical location, mutation number, cultivation number, holder's rights and liabilities, taxes, the area covered under crops, irrigation details etc.
Read: Important Details You Need to Know About Non-Occupancy Charges in Cooperative Societies
Here, form VII, also known as Adhikar Abhilekh Patrak or Record of Rights, includes all the ownership details, tenancy information, account number of the landholder, uncultivable land, rights and liabilities, survey number, taluka name etc.
Form XII includes the agricultural information of the land such as crop season, name and numbers of fruit and fuel trees, cultivator's details, types and names of crops grown, irrigation type, area covered under crops etc. This form is also termed Pikanchi Nondvahi or Register of Crops.
Village Form VIII-A
In this form, the Talathi adds all the information regarding the khatedar's land area and their taxes.
Village Forms VI-C
This form is valid in cases of heir-ship. It mentions pertinent details like the deceased owner's name or the other right holder, date ofdeath, old khata number as mentioned in Village form VIII-A, names of legal heir/heirs, name of the occupant of the land etc.
Village Form VII-B
This form includes details of the people who have land but are not actual occupants. Talathi must inform the Tahsildar if found that the person cultivating the ground is not legally allowed to.
Maharashtra Land Records Online
Maharashtra land records are well-maintained and preserved on the MAHA Bhulekh or Maharashtra Bhumi Abhilekh. It is an online portal that helps citizens access 7/12 extract and 8A extract online. These documents are mainly needed to prove ownership and solve disputes related to any piece of land. After paying a small fee, landowners in Maharashtra can get a copy of land records online. This online portal is a one-stop platform for checking, extracting and downloading land documents from anywhere in the state. Digitally signed, these documents are liable to be used in all legal processes.
Post-August 1, 2021, MAHA Bhulekh has introduced a new format for ease in access to the Satbara Utara or 7/12 extract. This new update allows for more transparency and saves time. Earlier, people had to visit the government offices to change any information related to the revenue documents. But now all such changes could be made online. Moreover, farmers will now click and post pictures of their crop via mobile phones so that the Talathi does not have to visit the field. The Maharashtra land records website also allows you to check any changes made after 2008.
How to Get Land Records in Mumbai
To access land records in Mumbai, you will have to visit the Mumbai Suburban District site. Here, you can find the Land Administration section.
To access the property card, visit https://prcmumbai.nic.in/jsp/propertyNew.jsp. Here, you will have to enter the relevant information like Division and Cadastral Survey No. Then click on "Click Here for Application Status of PRC."
For getting certified copies of Property Registration Card, City Survey Map, Abstract enquiry register, Orders etc., apply for the City Survey Officer attached with a stamp of Rs. 5.
Sample for application:
To,
The City Survey Officer …………….
Name of applicant: -……………………………………..
Full Address: -…………………………………………….
………………………………………………………………..
Sub: – Issue of certified copy of ………………………………………….
Sir,
I the undersigned request you & humbly submit that issue me certified copies of
Village ……………… Taluka……………..District…………………. Details of required document is as below
| | | | | |
| --- | --- | --- | --- | --- |
| Sr. No. | Particular | CTS No. | No. of copies | Remarks |
| 1234 | Property CardMapOrder No. & dtd…….Other | | | |
The above said copies requires for my Personal/ Private/ Govt/ Court/ BMC purpose. I am ready to pay the necessary government copying charges. Please issue me the copy at the earliest.
Yours Faithfully,
(Signature of Applicant)
How To Get Land Records in Pune?
To get digitally signed 7/12 Utara, visit https://mahabhumi.gov.in/mahabhumilink. Here, you can avail free services like:
e-Hakk (Online Mutation application)
Aaplichawdi (Village digital notice board)
Bhulekh (View online 7/12 Utara)
PR Card Application Status
For a nominal fee, you can upgrade to premium services and avail of the following benefits:
Digitally signed 7/12 Utara
Digitally Signed Village form VIII-A
Digitally signed Property Card
e-Records (Archived Documents)
Mahabhunakasha (Maps with Land Records)
To view the property card, visit http://164.100.236.131/pcsql/. Here, enter all the relevant details like district, taluka, village etc.
How To Get Land Records in Nagpur?
Visit the Nagur government website. Scroll down and look for quick links.
For Satbara 7/12 and 8 A online view – Visit https://bhulekh.mahabhumi.gov.in/. Here, click on the map area you want to access and fill in the relevant information.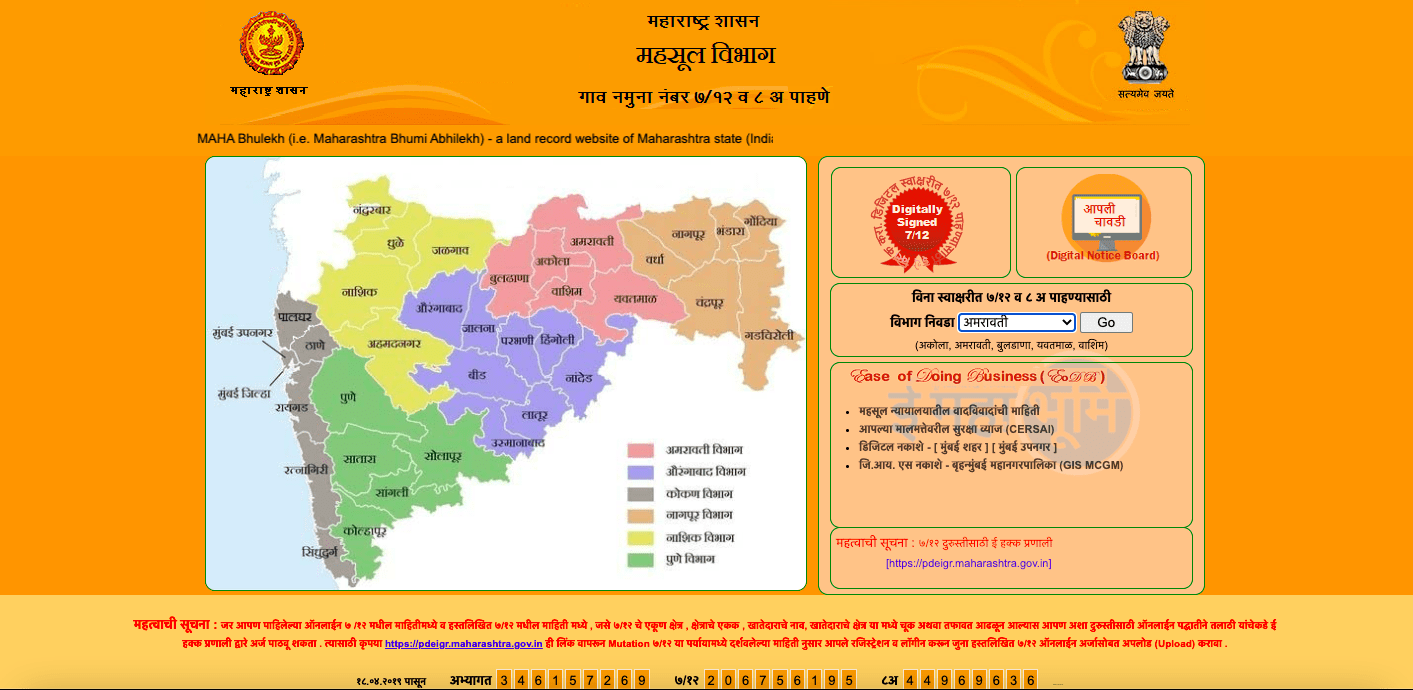 For digitally signed 7/12, Property Card, 8 A, you will have to pay a nominal fee at https://digitalsatbara.mahabhumi.gov.in/dslr.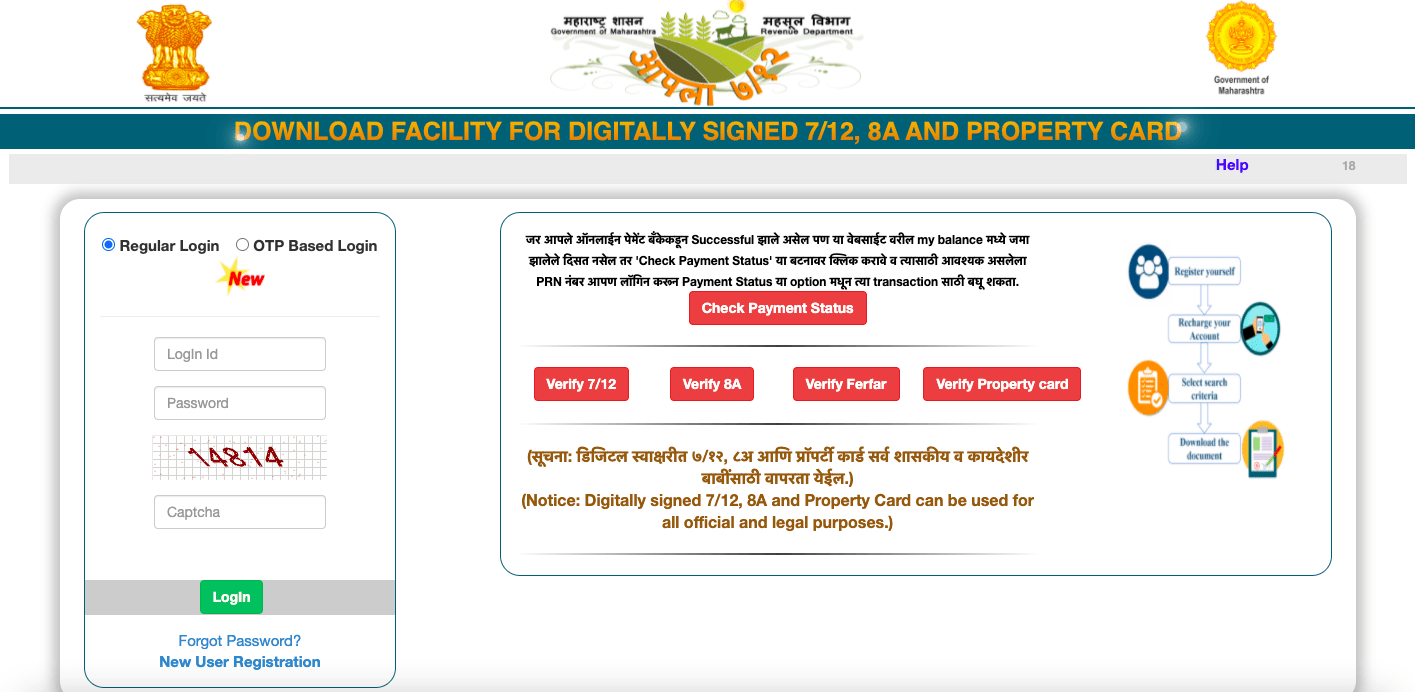 How To Get Land Records in Aurangabad, Maharashtra?
For a physical copy, you can reach out at the Collector Office, Aurangabad, 431001. You can also email at rdc[dot]aurangabad[at]maharashtra[dot]gov[dot]in.
For online Satbara 7/12, visit https://bhulekh.mahabhumi.gov.in/. Click on Aurangabad in the map and proceed further.
How To Find Old Land Records in Maharashtra?
If you want to access old land records in Maharashtra, you will have to access the Mahabhulekh web portal.
For obtaining 7/12 Utara:
Select the geographical location from the drop down menu. Click on 'Go.'
Choose the 7/12 option. Enter relevant details like Zila, Taluka and Village from the drop down menu.
Enter information like survey number, letter survey number etc.
Click on submit.
For obtaining 8 A document:
Select the correct geographical location on the web portal.
Select 8 A and enter all the information.
Click on submit.
If unable to find the documents online, visit the Tehsil office of your district for further procedures.
Land records are pertinent documents for both landowners and government bodies. A proper record of these records can help the Government keep track of policies implemented in the rural area and maintain the right balance in the communities. Farmers need land records to prove ownership, solve land disputes, and keep track of all the agricultural information like irrigation type, cultivated or uncultivated area, type of crop, season, etc. Land records in Maharashtra can be accessed online on the MAHA Bhulekh or Maharashtra Bhumi Abhilekh web portal. 7/12 Utara or Satbara 7/12 is one of the most critical land record documents that carries all the information about the land, owner and agricultural practices. However, keeping a track of old records and current policies is not easy. If you want assistance with any real estate related problems, contact the legal experts at NoBroker. Get quality resolution of all your queries and problems and the best-in-class assistance for legal processes at the best quote. Comment on the blog below and we will reach out to you.
FAQ's
Q1: What is the Satbara 7/12 document?
Ans. Satbara 7/12 document is a form of a land record extract that is formed from both village forms VII and XII. It contains all pertinent information regarding the ownership, survey number detail, physical location, occupancy, liabilities etc. Form VII focuses on owner details, while form XII focuses on agricultural information. This document is needed to know the history of any particular land, facts about its past owner, court cases, usage records etc.
Q2: What information does village form VIII-A contain?
Ans. Village form VIII-A contains information about the holding of khatedar, i.e. landholder. It includes details like survey number of the land, district and taluka name, village name, assessment tax to be paid by the owner etc. This form is essential from the perspective of land revenue. It is also called the Holding Sheet of Khatedar.
Q3 – Where to access the 7/12 document online?
Ans. You can access the 7/12 document online by visiting the Bhulekh portal.
Q4: What does village form VI include?
Ans. Also known as the register of mutation, this form includes all information about historical changes in land ownership.
Q5: Who is the head of the land record department in Maharashtra?
Ans. The land record department in Maharashtra is headed by the Director of Land Records and Settlement Commissioner, Pune, Maharashtra State.