Affordable housing refers to residential units affordable to families whose income is lesser than the average national income. Currently, anyone earning between Rs. 70,000 to Rs. 80,000 is considered amongst the lower income individuals. The low class, medium-income, and socially vulnerable industries with substantially low-income rates are assured affordable housing through these housing schemes in India.

Affordable housing is a fundamental problem in developing countries such as India when most of the population cannot purchase homes because of its high selling price. Affordable housing in rural and urban accommodation requires separate policy decisions because the land is the most significant limitation in urban areas.
Government housing schemes in India
Different government housing schemes in India are provided to Indian people by the Indian Government and the State Government to purchase houses conveniently. Irrespective of class, the housing schemes encourage the middle and the low income groups in India to buy their own homes, which they cannot because of their financial standing, regardless of which community they belong to. A low-cost housing scheme allows those with low budgets to get homes easily, and not have to struggle because of the out-of-budget housing options that are possible for people in higher middle class income groups.
Read: How To Plan To Buy A House In India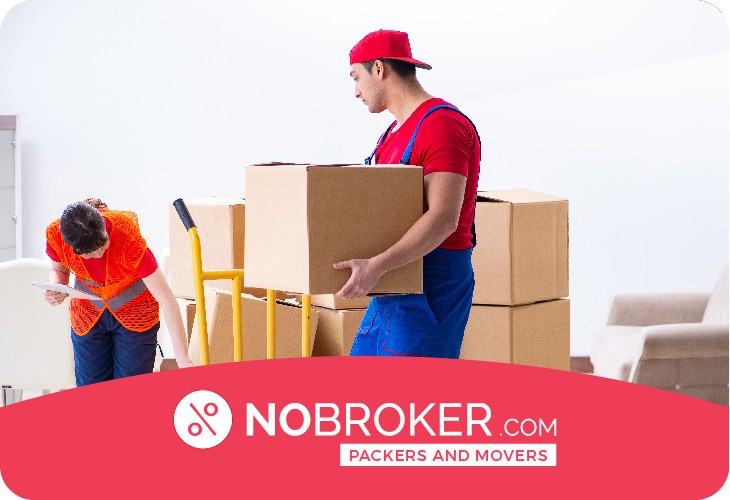 Book Best Packers & Movers with Best Price, Free Cancellation, Dedicated Move Manager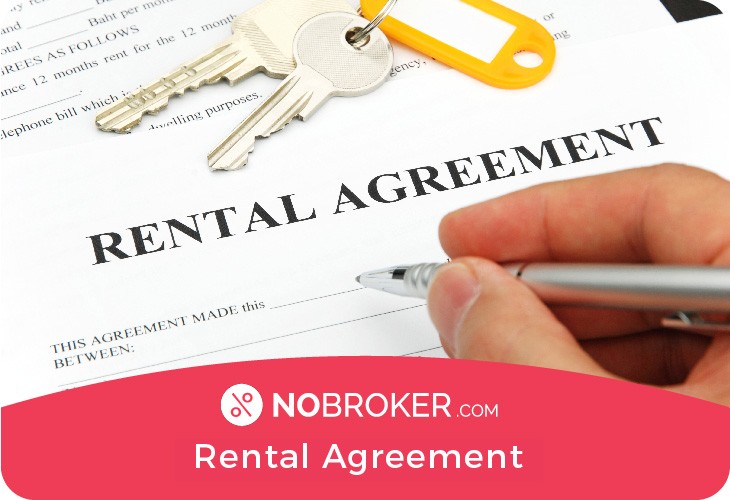 Get Rental Agreement With Doorstep Delivery, Super Quick & Easy
This is third
This is third
This is fourth
This is fourth
This is fifth
This is fifth
This is six
This is six
This is seven
This is seven
This is eight
This is eight
You may apply for housing from selected Indian banks or housing companies (HFCs). Review some of the government housing schemes in India 2021 that encourage you to buy real estate in India at less than the market price.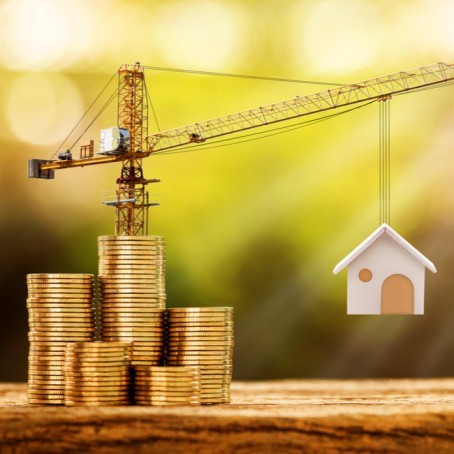 Pradhan Mantri Awas Yojana
Pradhan Mantri Awas Yojana was initiated as a "housing for all India" project in June 2015. It is considered the guiding force for all metropolitan communities to make adequate accommodation available. It is one of India's urban housing schemes, which is implemented in the period 2015 to 2022. Through States/Union Territories and Regional Nodal agencies, the Government provides the implementation authorities with central assistance.
States and Union territories are allowed to approve proposals under the structure set out in the criteria for the mission. Pradhan Mantri Awas Yojana further supports the efforts of the government to empower women by forcing the woman head of the household to be the owner or co-owner of the housing unit under this task. According to the affordable housing scheme, the government of India divided this scheme into four options, depending on revenue, funding, land availability, and other considerations.
Pradhan Mantri Gramin Awas Yojana
Pradhan Mantri Gramin Awas Yojana was previously known as Indira Awas Yojana. It is a housing scheme that concentrates on homeless families and gives them basic amenities in pucca houses. The houses have basic amenities such as electricity, sanitary services, etc.
Read: Trending Localities to Invest in Bangalore 2021
This government affordable housing scheme provides financial resources and shares the expense of construction with the state. About one crore families live in such poorly ventilated houses, they are dilapidated and kutcha houses, these people can apply for benefits. It is a rural housing scheme in India which provides a minimum home of 25 sq.m.
Pradhan Mantri Gramin Awas Yojana will provide necessary facilities such as electricity, sanitation, safe and sufficient fuel for cooking, social and liquid waste collection, and other Governmental schemes Swachh Bharat Mission. Many states such as Karnataka established many systems, such as Indira Awas Yojana Karnataka, to provide houses to poor people.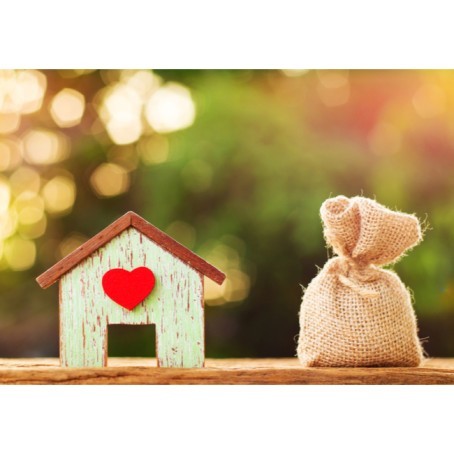 DDA Housing Scheme
The Delhi Development Authority Housing scheme was implemented in December 2018. The DDA Housing Scheme provides apartments for wage classes, middle-income groups, and groups with low incomes, while the lower economic parts of the population make individual reservations. With the increasing demand for penthouses in India, this scheme decided to give luxury penthouses for the people eligible for this scheme.
A penthouse is a costly, spacious flat or a set of high-rise spaces. Due to many penthouse disadvantages, such as high maintenance, the DDA Housing Scheme offers only a few of them. Houses are provided first to the ones who arrive first. This affordable housing scheme was not offline last year, and the online phase will appear to be a priority this year.
Read: Best Places to Invest in Bangalore in 2021
Rajiv Awas Yojana
Rajiv Awas Yojana was initiated in 2009 to promote a slum-free India by formalising all constructions that are illegal. All informed and not notified communities should be targeted and normalised to allow them to use the necessary facilities such as electricity, water, and sanitation.
Project for affordable urban low housing stocks and significant policy reforms for addressing formal structure deficiencies led to the development of slums. This scheme also involves expanding the States' financial assistance to build affordable housing supplies via a public-private partnership.
This government affordable housing scheme extends to all of the city's notified and non-notified slums, whether on the land of the Central Government or of its Undertakings, on autonomous bodies constituted by the Act of Parliament, of the State State Government or its undertakings, in cities or any other private sector or public authority. It also refers to "Urbanized villages," urban homeless, and street dwellers in the development sector.
Read: Things to Avoid When Buying a House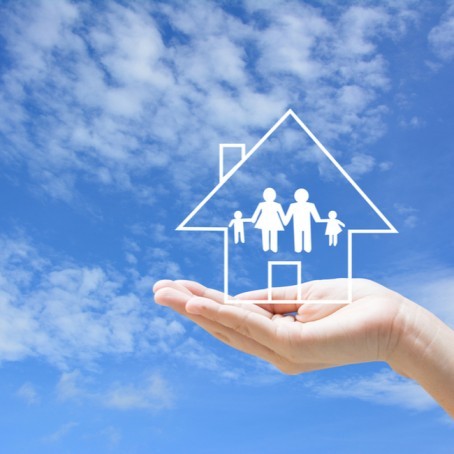 NTR Housing Scheme
The Programme offers subsidies for houses connected with PMAY India under the NTR housing scheme of the Andhra Pradesh government. In this system, only one-third of the principal must be paid by the recipient.
The NTR housing scheme encompasses urban and rural areas, providing accommodation for the vulnerable in the state. Persons with cards below the poverty line will submit to the system. Any other house or property under a government housing scheme must not be occupied by the qualifying candidates and must be a resident of Andhra.
Tamil Nadu Housing Board Scheme
The Tamil Nadu Housing Board Scheme was developed in 1961 and is now a full-scale organization. It provides housing for those with higher wages, the middle class, and an economically weaker segment.
This is one of India's housing schemes, which includes subsidiary arrangements like the Housing System of Ambattur and the Phase III of Sevvapet Scheme. To buy shelters under this program, you must purchase the application form and apply for it along with paying the deposit money.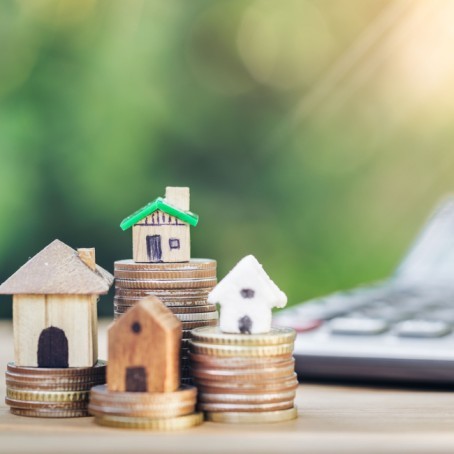 MHADA Lottery Scheme
Maharashtra Housing & Area Development Authority is an annual lottery system. The Mhada Lottery Scheme is designed for purchasers from different income classes. Thelottery system is designed in a way that the property lots allocated to the lowest income group are more and thus they benefit and have a better statistical chance of owning an affordable apartment.
Haryana Housing Board Housing Scheme
The Haryana Housing Board Housing Scheme is also known as Haryana Shahari Vikas Pradhikaran. This system provides free residential and industrial plots for state-building and distribution, mainly to society's socio-economic lower sectors.
Kerala Housing Board Housing Scheme
The Kerala Housing Board Housing Scheme was established in 1971. The Board of Directors introduced many urban development projects and housing loans to address socially weaker residential needs. The board has some remarkable housing structures, such as an innovative housing scheme, the Tsunami Rehabilitation program, and the Suraksha housing scheme.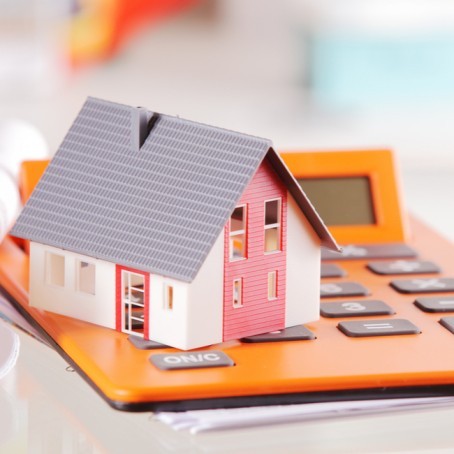 Affordable Housing – A perfect transition
The availability of affordable housing schemes has encouraged the demand and the market for low-cost living in India, enabling first-time homebuyers to purchase an apartment despite having a tight budget.
The interest rate for some time now on home loans is already down on the lower side. Also, interest subsidy under Pradhan Mantri Awas Yojana by CLSS encourages the purchasing of an inexpensive apartment.
The timeline for project completion has been extended to five years from the current three years allowing affordable housing developers additional flexibility to complete developments. The non-metro and metro carpet's qualifying conditions were changed to 60 square meters and 30 square meters than the previously standard saleable area.
This raises the scale of the cost-efficient housing market significantly. The Union Budget has unveiled the latest Credit Related Subsidy Scheme for the Middle Income Community with the allocation of Rs. One thousand crores to improve the benefits of affordable housing.
The growing urbanization, rising affordability, access to cheap finances, regulatory assistance, and government policy factors gradually make affordable housing a reality in India. The plan to fill the housing shortage in urban India is estimated to put a massive $1.3 billion investment into the housing industry. The economic housing segment is ready to be the turning point that the real estate industry was waiting for, at the core of this historical revolution.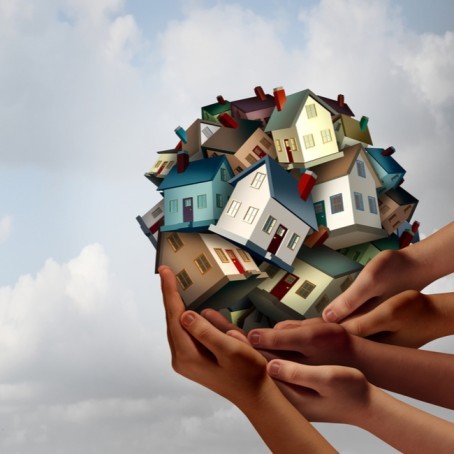 Although many steps are being made in India to provide affordable housing in the form of schemes mentioned above, homes are still a fantasy for many Indians. The limiting element that generally detracts from purchasing residential properties between low and medium-revenue classes is high.
The idea of affordable housing schemes is being developed to encourage these groups to buy houses. Real Estate in India has the most significant demand for affordable housing. Finding affordable housing options on NoBroker is easier than ever before with thousands of budget-friendly apartments in all of the cities in India. Buyers prefer NoBroker as it offers a swift solution to real estate hunt without worrying about any budget constraints and saving a lot of money on brokerage fees.
FAQs
Who is eligible for the PMAY Scheme?
People with an annual income from Rs. 3 to 18 lakh are qualified for PMAY and can apply for this scheme.
Is Affordable housing worth investment?
Affordable assets are safer investments as they help ensure a decent return or lead to a consistent rent-based income.
Define the term 'Affordable Rent.
An "Affordable rent" is described as a loan for the houses we rent up to 80% of the local market rent. The added money we receive by leaving a limited portion of our homes on "open rents" is used to build new homes for those in need of accommodation.
What is the problem with affordable housing?
Many social challenges, including hunger, homelessness, educational inequalities, and medical care, are being built upon a lack of stable, affordable living. The bulk of low family rentals spend at least half their revenue on housekeeping.