Making your kitchen functional and where you enjoy being depends on your chosen layout. L-shaped kitchen layouts are a classic design choice and for a good reason. Thanks to the shape's excellent flexibility and storage, the space doesn't feel too cramped. L-shaped kitchen interior designs also relieve you of one of your biggest concerns.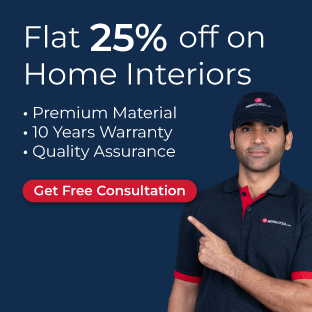 It's not enough to have a stylishly designed space; if a kitchen lacks functionality, it will be challenging and expensive to fix. An L-shaped layout is one of the most valuable and adaptable options. Its flawless design prioritises flexibility and practicality, and the look permits using all the kitchen's corners and space-saving storage options.
Read: From Rustic to Modern: 18 Wooden Staircase Designs for Every Style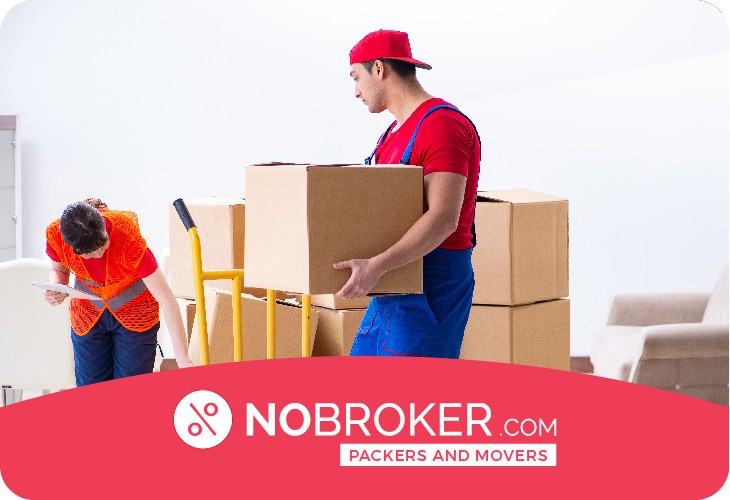 Book Best Packers & Movers with Best Price, Free Cancellation, Dedicated Move Manager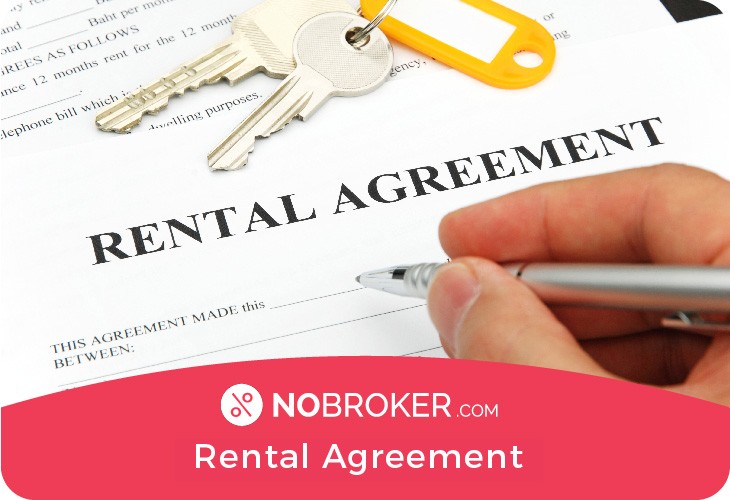 Get Rental Agreement With Doorstep Delivery, Super Quick & Easy
This is third
This is third
This is fourth
This is fourth
This is fifth
This is fifth
This is six
This is six
This is seven
This is seven
This is eight
This is eight
If you're looking for a kitchen layout that can be customized to fit your space, consider an L-shaped kitchen design with a window. This modular kitchen design can work with both modern and traditional cabinetry and can be adjusted to accommodate structural features such as high windows or sloping ceilings. With its versatility and functionality, an L-shaped kitchen with a window can be the perfect solution for any home.
3 Reasons Why You Need an L Shaped Kitchen Design
The L-shaped kitchen is one of the best kitchen designs for contemporary homes. L-shaped kitchens provide a simple and effective workspace with an open area in the middle and cabinets and appliances installed along right-angled walls. The L-shaped kitchen layout has several benefits, including the following:
1. The Working Triangle
The "working triangle" is considered when designing the most productive kitchens. Thanks to the working triangle, you can quickly move between your sink, oven/cooktop, and refrigerator. The working triangle is an excellent idea for L-shaped kitchens. Meal preparation is more organised in L-shaped kitchens because the workstations are arranged on two different walls and are close to one another.
2. Multiple Entrances
A well-organised kitchen can be beneficial when entertaining because less congestion means more space and less stress when making food! Corner L-shaped kitchens typically have two open ends, allowing for various entrances and exits. As a result, the area can accommodate traffic without obstruction!
3. Open Plan Living
The L-shaped kitchen is ideal if you have an open layout or are designing an open-plan space for your upcoming remodel. Open-plan living is the distinguishing feature of modern homes. L-shaped kitchens only utilise two walls, which naturally expands the room. This is the best option if you want to open your kitchen to another room, usually a dining room, living room, or family room. L-shaped Open kitchen layouts are convenient when entertaining because you don't miss out on the fun! A table and chairs fit perfectly in the open area of an L-shaped kitchen, making mealtime convenient and comfortable.
Read: Revamp Your Sleep Space: Creative Bedroom Renovation Ideas
Top 10 L-Shaped Kitchen Design Ideas
Now let's take a look at NoBroker's collection of Best L Shaped Kitchen design ideas. You will see that these designs combine style and functionality.
Unleash your culinary creativity and transform your kitchen into a masterpiece.
1. Colour-blocked L-shape Kitchen
In a busy kitchen that enjoys entertaining guests, the cook has plenty of room to move around and converse with the guests simultaneously. Making good use of the available space with an L-shaped solution will give you plenty of room for cabinets on one side and an area for bar-style meals on the other.
An L-shaped modular kitchen with an island is highly functional and a great place to start when using colour. Pick two complimentary colours for the island and cabinetry, and use one of these two hues for the surfaces. Choose a third tone that is more out of the ordinary to add an extra splash of colour to accessories and detailing like window treatments, upholstery, and tiling.
2. Fake a U-Shape Layout
U-shaped kitchen ideas are a sister layout to an L-shaped interior design and merely add another working 'arm' to the area—another valuable and attractive form in your kitchen without changing the cabinetry. Match the upholstery to the colour of your cabinets for a seamless appearance that will fool the eye.
Read: Neoclassical Interior Design: Create a Haven in Your Home
3. Play with Materials to Customise the Kitchen
An island in an L-shaped kitchen interior design is always attractive, providing enough room on either side of the island for people to pass. The two work areas can sometimes seem entirely dissimilar, which is a drawback. Consider using the same surface material, cabinetry paint, and hardware. By precisely matching your materials, connect the sections. This will give the room a cohesive appearance and make it more significant because your eye won't be drawn to anything unusual in other parts of the space.
4. Get More Storage Space
Consider what kitchen layout best suits your lifestyle and goals for this space before investing in a new kitchen. To make the most of the available storage space, utilise the worktops and cabinets that run the room's length. Include low and high storage. Many cupboards and some internal storage solutions can all increase the cost of a new kitchen. By painting higher cabinets, the same colour as the walls, they appear to disappear, giving the impression that the small L-shaped modular kitchen is larger without sacrificing this important storage component. Lower cabinetry should be painted a darker shade to draw the eye without weighing down the space.
Read: L-Shaped False Ceiling Design Trends: Modern and Functional
5. Integrate Practicality into the L Shaped Kitchen
As with any kitchen layout, it's essential to consider the working triangle. Most of the practical work, such as chopping, cooking, cleaning, and other tasks, is carried out in this area. The idea is to have everything on hand so that work proceeds smoothly and without interruption. L-shaped kitchens are a great starting point for designing a good working triangle.
Starting at the far end of the 'L' and moving along the two arms in the direction you will be completing tasks is a good idea. You could start by washing food in the sink, wiping down surfaces, and then moving on to the oven to cook.
6. Wall-Mounted Storage Space
An L shape modular kitchen design effectively utilises available space. Utilise the entire wall to create clever storage solutions from floor to ceiling to take the design ethos a step further. Elegant kitchen cabinets are used above a tiled splashback to complement the dominant wall, which is the one without a window. To make the most of every square inch of space, the statement storage covers the entire wall width and extends to the ceiling. In galley kitchens, it's crucial to maximise theavailable storage space.
7. Balance the L-shape Kitchen with a Window
The L-shaped kitchen design with a window is the most practical and well-liked application of an L-shape. You can run one of its sides under a window to balance the other side of the L, which houses the stove, range hood, and cabinets. By including the window in the layout, you contribute to giving the far wall an equal purpose while using the surroundings to make a point. Windows also contribute to the illumination of U-shaped kitchens. Add a patterned blind to add interest and complete the Indian kitchen design L-shape look. Little else is necessary for this cosy white kitchen to draw attention to the large window.
8. Bring In Another L Shaped Kitchen Counter
If you have plenty of room, choose a design that cleverly combines two L shapes. Use the kitchen units to fit together to maximise floor space ideally—it sounds a little like the premise of an old video game. A smaller L can match inside the room to house a built-in dining bench area, while the more significant L can serve as a base for the kitchen amenities and appliances. A lovely dining area that feels just far enough removed from the main cooking area can be created by forming a separate zone using the L shape modular kitchen design.
9. L-Shape Kitchen in an Open Layout
You only have two walls to consider for the kitchen if your living room and kitchen are open-plan. Using a far-side corner, you can keep the kitchen small and let the living area take advantage of the windows and other architectural features. You cannot sacrifice any walls with existing design elements because the kitchen consumes valuable wall space. Keep sinks and appliances at one end of the kitchen to ensure that they are also the furthest away from the living area when considering kitchen appliance layout ideas.
10. Small Spaces make Great Kitchens
Since it concentrates all storage and appliances into two sides of the room, leaving the other sides free and open, L-shaped kitchen designs for small kitchens are ideal for small spaces. The area appears more significant as a result.
Make sure the colours are on the lighter side to avoid making the space seem too small. A combination of cabinets and drawers makes storing pans, pots, and other kitchen utensils simple. At the same time, attractive condiments and dried foods are perfectly displayed in glass jars.
11. L Shaped Kitchen with Two Windows
Discover the allure of an L-shaped kitchen adorned with two magnificent windows. Overflowing with natural light, it exudes a peaceful ambience. Scents mingle with the surrounding landscape as gentle breezes flow, inspiring culinary creativity.
With practicality and beauty seamlessly fused, this design offers convenient workstations and a captivating kitchen island. Embark on a culinary journey where simplicity meets charm, unveiling a haven for gastronomic delights.
Tips to Enhance an L-Shaped Kitchen
If you have an L-shaped kitchen or are considering this layout for your upcoming kitchen renovation, here are some tips to think about when designing an L-shaped kitchen layout.
Optimise Corner Space: One of the challenges in an L-shaped kitchen is effectively utilising the corner area. Make the most of this space by installing corner cabinets with pull-out shelves or lazy susans.
These storage solutions allow easy access to pots, pans, and other kitchen essentials, eliminating the frustration of digging through cluttered corners.
Create a Functional Work Triangle: The work triangle concept is essential for a well-designed kitchen. In an L-shaped layout, ensure that the primary work areas—sink, stove, and refrigerator—are positioned nearby, forming an efficient triangle.
This arrangement minimises unnecessary steps and enhances the workflow in your kitchen.
Consider an Island or Peninsula: If space allows, adding an island or peninsula can significantly enhance an L-shaped kitchen. It serves as an extra workspace, additional storage, and even a casual dining area.
An island or peninsula can also act as a visual divide between the kitchen and adjacent living spaces, creating a seamless transition.
Utilise Vertical Storage: In any kitchen, storage is key, and an L-shaped layout presents an excellent opportunity to utilise vertical space efficiently. Install tall cabinets or open shelving units along the longer wall of the "L" to maximise storage capacity.
This vertical storage not only offers ample room for dishes, cookware, and pantry items but also draws the eye upward, making the kitchen feel more spacious.
Prioritise Lighting: Adequate lighting is crucial for any kitchen, and an L-shaped layout is no exception. Incorporate a combination of ambient, task, and accent lighting to create a well-lit and inviting space.
Consider installing recessed lights, pendant lights above the island or peninsula, and under-cabinet lighting to illuminate the work areas effectively and add a touch of elegance.
Choose a Cohesive Design Scheme: To achieve a harmonious and visually appealing kitchen, select a cohesive design scheme that blends well with the rest of your home.

Whether you prefer a modern, traditional, or transitional style, ensure that your choice of cabinetry, countertops, backsplash, and flooring complements each other. Consistency in design elements creates a sense of unity and balance within the space.
Utilise Reflective Surfaces: To make an L-shaped kitchen feel more open and spacious, incorporate reflective surfaces in your design.
Opt for glossy or mirrored finishes for cabinets, countertops, and backsplashes. Additionally, strategically place a large mirror on a wall or backsplash to create the illusion of a larger space and reflect natural light.
Remember, each kitchen is unique, and these tips are meant to serve as guidelines. Consider your personal preferences, lifestyle, and the specific needs of your household when implementing these ideas.
With careful planning and attention to detail, you can transform your L-shaped kitchen into a functional and visually appealing culinary haven.
How Can NoBroker Help
If you have an idea for a stunning L-shaped kitchen design but need a trusted interior décor and furniture expert, you must book a consultation with experts at NoBroker.
The expert interior design and decor team at NoBroker has a wealth of experience in providing solutions to all of your interior design and furniture needs. A dedicated team will understand your needs and provide the best solution with your budget!
Please leave a comment below this article if you are interested in consulting the interior

FAQs
Q1. How should an L-shaped kitchen layout be set up?
The goal of kitchen layout ergonomics is to provide the most effective and comfortable cooking environment while facilitating a simple, intuitive path through the space. Worksurfaces and an L-shape kitchen cabinet design are placed to accommodate the user's physical characteristics and tasks easily. Sinks and appliances are placed to facilitate logical movement between functions. Provisions and utensils are kept in the most convenient locations in the kitchen thanks to clever storage solutions.

Q2. What is an island-equipped L-shaped modular kitchen design?
Similar to how they are ideal for those who frequently entertain or have families, these kitchens offer lots of space. This L-shaped kitchen interior design works incredibly well in an open-plan area. A kitchen island can increase the space available for preparation and seating while serving as the room's focal point. With the island kitchen as the focal point, you can use your kitchen as a workspace and a gathering place for friends and family throughout the day. The set-up is perfect for gathering the family, and the additional work surface enables several family members to pitch in and assist with dinner.

Q3. What place in an L-shaped kitchen should a fridge be?
The journey between the fridge, sink, and oven must be considered in any kitchen design when deciding where to place the refrigerator. However, because the fridge is the journey's starting point, it will be best positioned at either end of the workstations, given the L's shape. The best location for a freestanding refrigerator is at the very end of the floor plan of the L-shaped kitchen layout, where it won't obstruct the flow of the workspace. The fridge can be placed closer to the sink if integrated below the countertop level.

Q4. What suggestions are there for improving an L-shaped kitchen?
It's time to consider the decor, the finishes, and the space's final appearance now that all the fundamental and crucial components are in place. Complete the set; this entails choosing all the furnishings and materials in their suggested spaces. Here is a list of the items you must not forget:
Flooring
Designs of Cabinets
Finishes
Furniture (if any)
Ventilation and lighting
Electrical schematic (switches and safety)
Minor adjustments can sometimes significantly impact the appearance and usability of any space, and they should not be disregarded.

Q5. Which materials are best suited for making kitchen cabinets?
Some of the most used materials for kitchen cabinets are PVC, Glass, Plywood, MDF, and Teak wood! You can choose the materials as per your requirement and budgets.