Everyone has a favourite piece of furniture: the bed. Because it's the only place, we can lay down after a long day and relax or rest when we're tired. If you're faced with a bewildering array of options, how can you determine which one is right for your needs? Before understanding all the single bed designs, let's consider the facts which allowed us to determine the ideal bed for ourselves.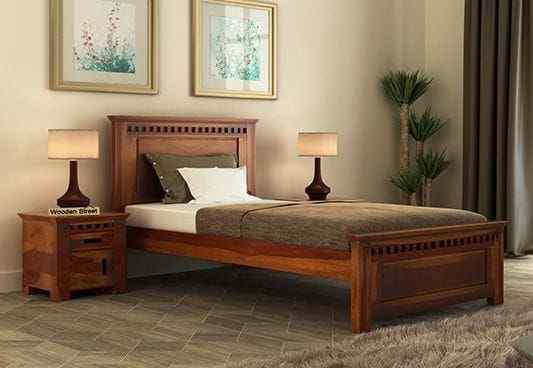 We don't always turn to a designer for simple tasks. By doing your research, you'll be able to purchase your bed. You'll need to figure out whether or not your new bed frame will fit in your room before purchasing. To guarantee that you get the correct bed for any space, here is a list of things to consider. Hopefully, the information in this post will assist you in your search for single-bed designs.
Essential Factors to Consider Before Buying Single Bed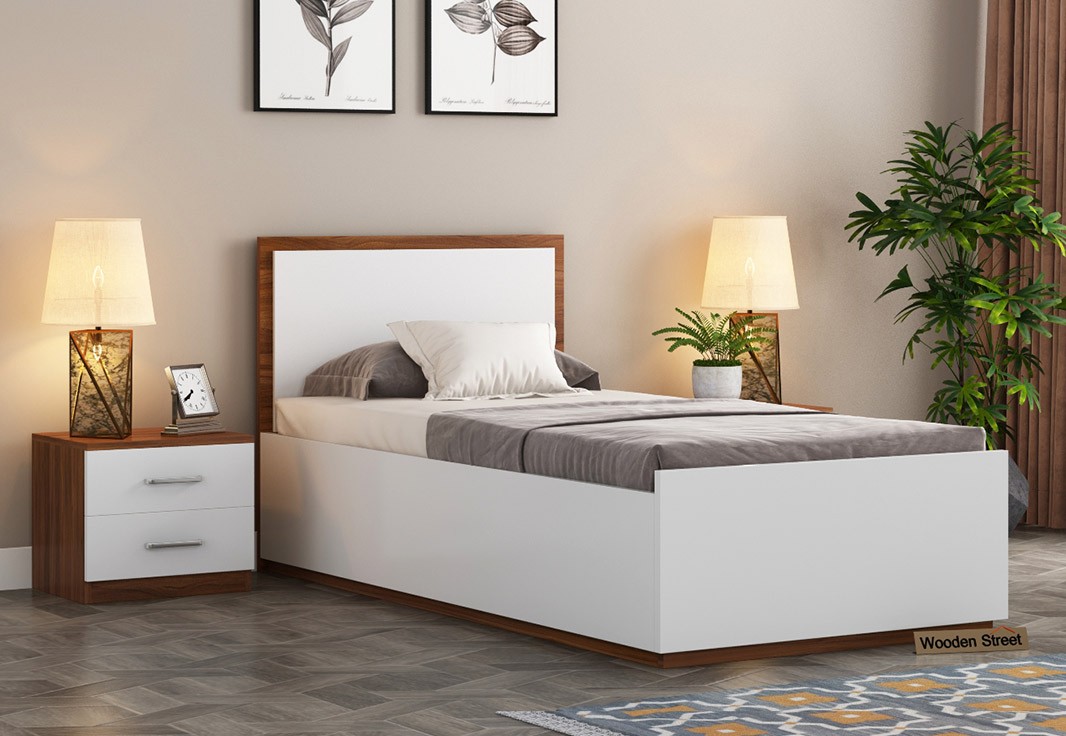 If you're looking for a new bed, numerous factors to consider, such as design and material. It doesn't matter if your bedroom is a private area because you should still spend money on quality furniture.
Read: Top 15 Bathroom Glass Partition Ideas for the Indian Homes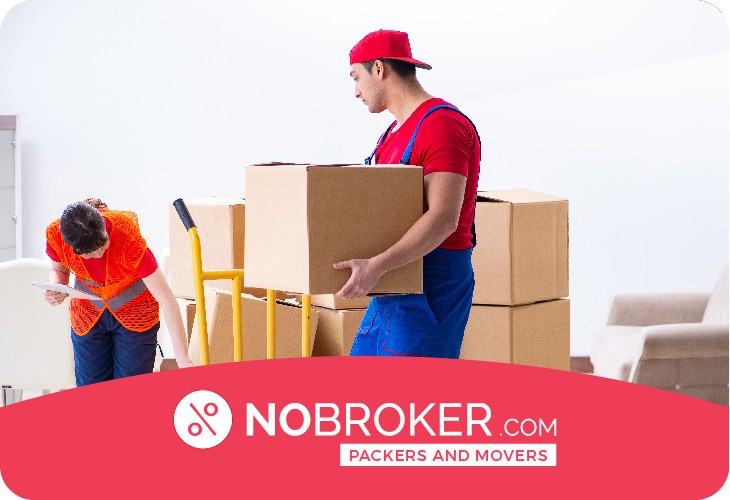 Book Best Packers & Movers with Best Price, Free Cancellation, Dedicated Move Manager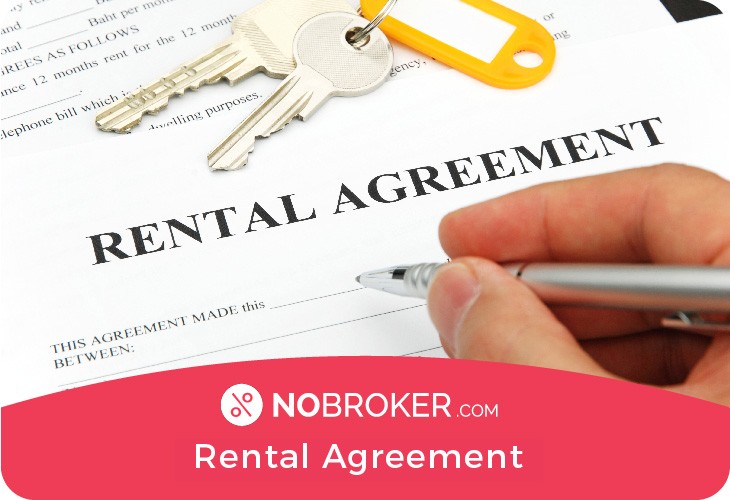 Get Rental Agreement With Doorstep Delivery, Super Quick & Easy
This is third
This is third
This is fourth
This is fourth
This is fifth
This is fifth
This is six
This is six
This is seven
This is seven
This is eight
This is eight
Before you buy a bed, keep these things in mind:
Consider the available space
Size is the most significant consideration when purchasing a single bed. Your bedroom should be able to accommodate whichever bed you choose. It's impossible to sleep comfortably on a mattress that's too tiny or too enormous for the room. You may go on to other considerations after you've dealt with the issue of scale.
Consider the dimensions of your room before deciding on a wooden bed design. Do you have a huge or a little living area? Do you think it's a lengthy or short answer? Everything must be kept track of. This will help you figure out how big a bed you can bring back. Ultimately, the bed must fit in your room. You'll have more space to roam your room after the bed is set up as an added benefit. To avoid guessing, it's a good idea to write down the measurements of your bed before purchasing it. When looking for a new bed, keep those specifics in mind.
The bed's material is the next consideration. Wooden, metal, and plastic beds are all available. You'll have to weigh the pros and cons of each before deciding which one is best for you. Wood is the most traditional option, and it is also the strongest. Metal beds are less expensive, but they aren't as long-lasting as wooden ones. However, plastic mattresses are the most affordable but also the least sturdy.
Read: The Best 15 Glass Railing Designs for the Balcony
The design may begin after you've decided on the material. A headboard is an option if you want one. Is that what you're referring to? What if there is no headboard or footboard? Nothing can stop you from doing what makes sense for you. Under-bed storage is an option that you should consider as well. If you live in a tiny space, this tip is particularly beneficial since it will make it easier to organise the area. Additional information regarding single-bed designs will be presented below in this post.
The last consideration is the cost. Beds may cost as little as a few dollars to as much as a few hundred dollars. Size, material, and design all have a role. Determine how much money you're willing to spend on a new mattress before you begin your search.
Every bed in a catalogue is priced differently, as you may have noticed while perusing a selection of wooden bed designs. Investing in a high-quality mattress is the way to go. As a long-term financial investment, buying a good mattress will pay you. Furbicle's collection of wooden beds may be worth considering if you place a high value on quality.
Read: The Complete Guide to High-End Laminate Flooring for Your Home and Office
Now that we have understood what shall be kept in mind while looking for bed designs let's know more about single bed designs.
Different Materials Used in Crafting a Single Bed Design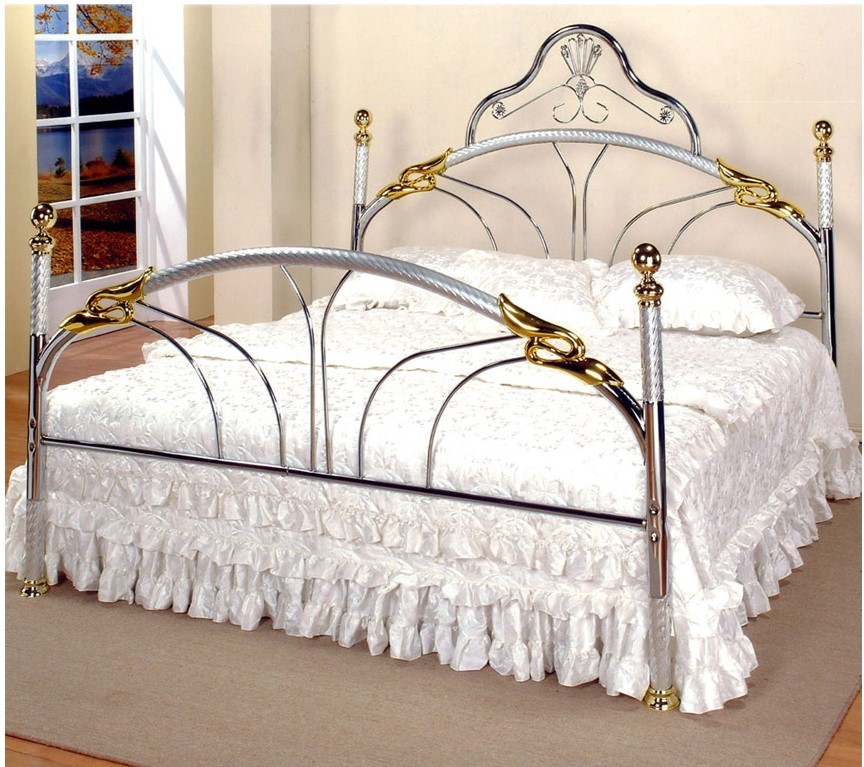 The material of a single bed is an important consideration when making a purchase. Natural wood, chipboard, MDF, and metal are the four primary raw materials utilised to manufacture contemporary furniture. Consider the essential benefits and drawbacks.
Hardwood: A hardwood single bed design has been a trendy and relevant piece of furniture for decades and perhaps centuries, creating an aura of comfort and warmth in any space. Many people think that wood has a specific energy that gives them strength, lifts their spirits, and soothes their minds. It's worth mentioning that wood is regarded as an ecologically benign material since it doesn't contain any toxic particles. In addition, hardwood beds were always seen as a symbol of good health and taste in the owners' homes. There is no definitive solution to the subject of wood's strength. In this case, it's all about the unique properties of a specific kind of tree. A wood mattress will fall short since pine is a flimsy material for durability. On the other hand, Oak and beech are far more durable; thus, furniture constructed from them will survive for a long time.
Read: Real Estate Trends & Property Rates in Gurgaon
Chipboard: Chipboard beds have a significant advantage over other materials because of their inexpensive cost. The chipboard bed has high strength and is resistant to damage and mould because of adhesive components and fixing resins during the production process. Formaldehyde may be released from the chipboard when heated to a high temperature, not suitable for your health.
MDF: MDF/Medium Density Fibreboard/ Engineered Wood: Although this material resembles particle board in appearance, it does not include any resins. MDF beds have improved strength (and, as a result, will endure considerably longer) and a wide range of designs and sizes. They look great in any kind of décor. Because the patterns are flammable, they should not be used in rooms with a fireplace, stove, or stove.
Metal: Metal beds (steel, wrought iron etc.) have become increasingly fashionable. This is primarily justified by the composition's high strength properties and environmental safety due to the lack of toxic components. There is a rising trend in the design of contemporarydwellings toward "cosy" styles like royal steel, traditional, and shabby chic, for which there is a lot of interest in forged objects. And this is understandable since generating features always adds to the interior's attractiveness and aesthetic depth.
Various Aspects of the Single Bed Design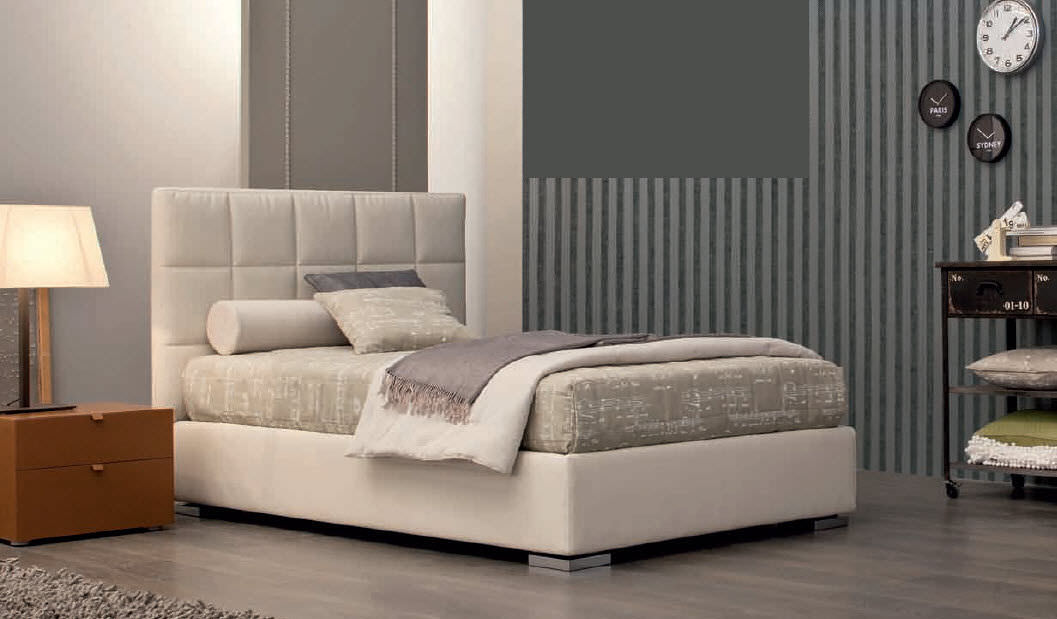 Attention to design data is critical when purchasing a bed. It's particularly true in tiny flats and children's rooms, where you have to accommodate a lot of different objects in a short area, such as the bed. Next, we'll look at some of the more contemporary single-bed designs.
1. Single Bed with Drawers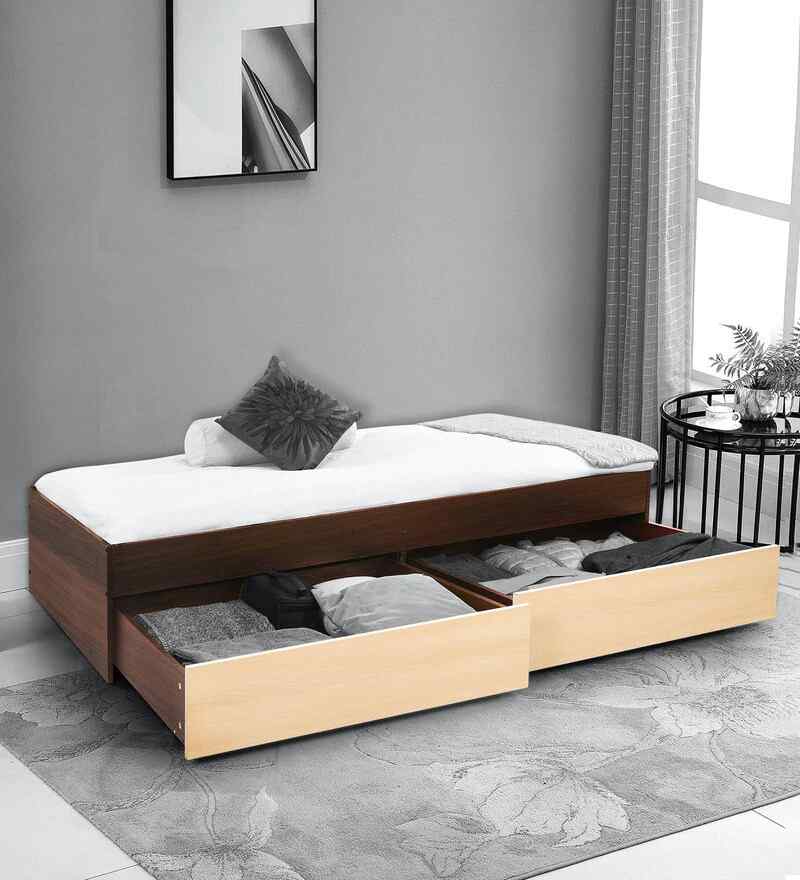 We're referring to a single-person bed with a backrest and borders set in this situation. However, it has a unique feature: drawers under the bunk. Compartments for storing bedding and other items are often sliding, although swinging ones are also common.
2. Bed with lifting mechanism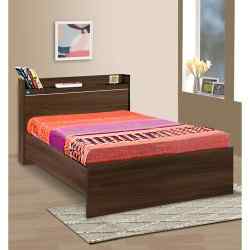 In a compact space, the box-spring-assisted single bed is just as important. Lifting mechanisms, unlike drawers, do not need a neighbouring vacant area which saves a lot of space. We like to call them box beds locally.
3. Bed cum Sofa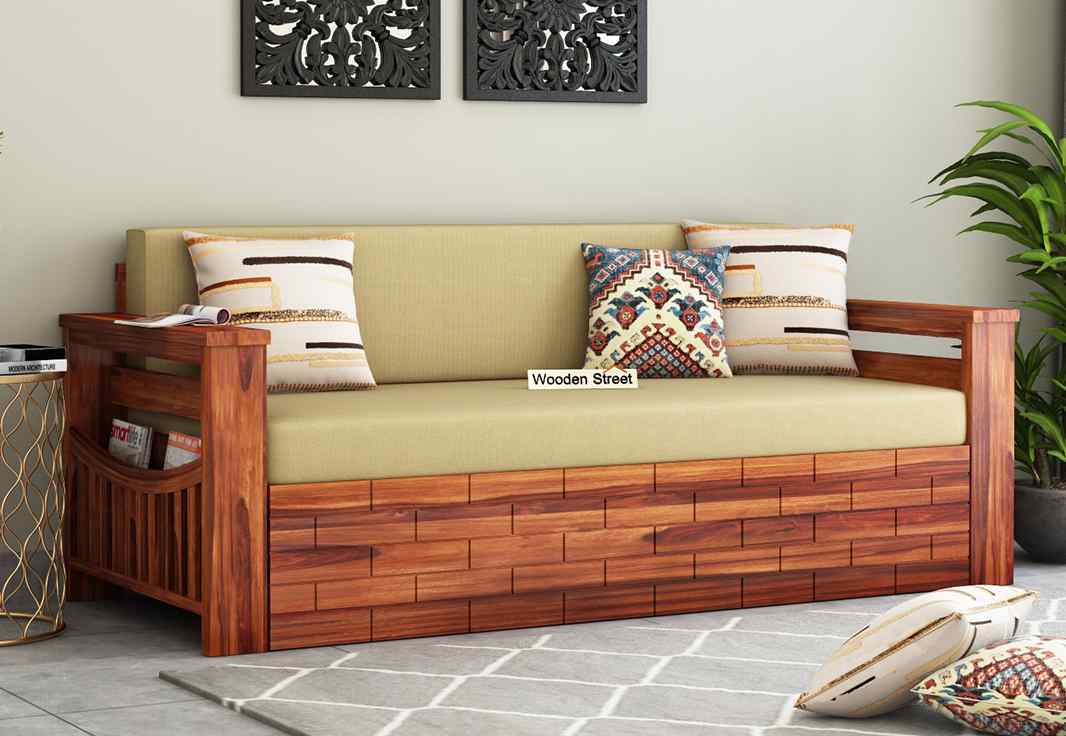 It is the existence of a back that distinguishes sofas from chairs. However, the producer typically makes adjustments using materials like leatherette, rexine, velvet, faux leather or other cloth, so it isn't stiff. As a bonus, the couch comes complete with plush accent cushions. One of the most stunning models has an overhanging curling sidewall.
Washable textiles such as cotton or linen are often used for sofa beds in warmer areas. Leather is a traditional choice for maximum elegance, but when used as a bed, use specific cleaning tools and keep it thoroughly. Furthermore, we will get fantastic effects when we blend velvet textures on cushions or long hair on carpets.
4. Cabinet Bed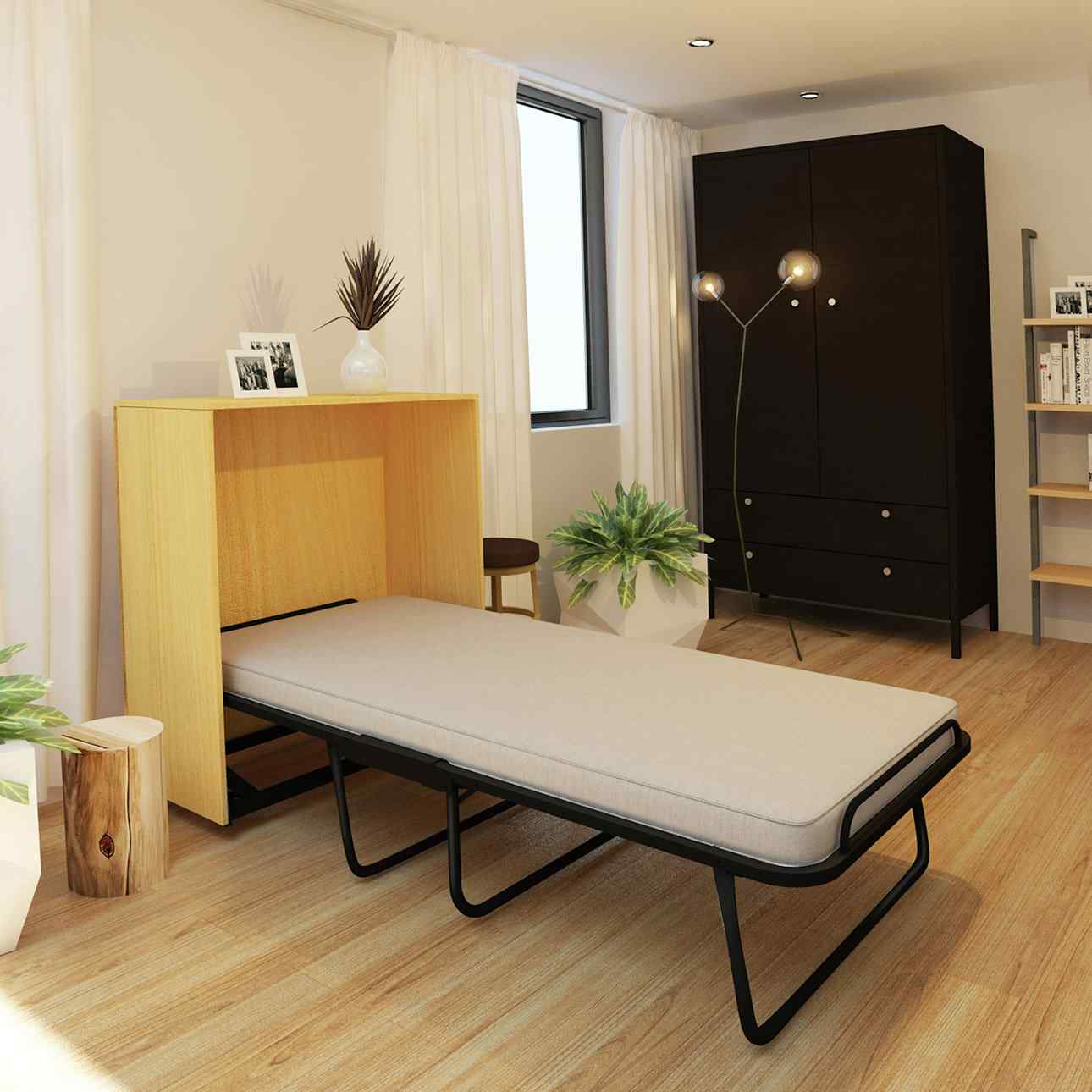 This one is another solution that significantly reduces the amount of space required in the room. The bed is surrounded by several cupboards, cabinets, and shelves, making a seamless ensemble.
5. Convertible single bed
Modern transforming beds may be found in various small spaces, including those that don't have a lot of room. Compared to traditional bedroom furniture, this kind of know-how is much superior. This single bed design converts into a wardrobe or part of headgear with hinged shelves when folded up. When there is a severe shortage of area for play in a child's room, this kind of bed is often put. This is ideal for studio flats, where the living room doubles as a bedroom. You may easily conceal the bed during the day by folding it in half vertically or horizontally.
6. A bunk or high bed
Often seen in tiny studio flats, this is a wonderful alternative for a child's room. To summarise, the bed is situated on the structure's top level, under which are located the workspace, gaming room, and numerous cupboards. As a rule, these beds are offered without a mattress and need a separate mattress purchase. This kind of furniture is best made to order so that the maker can consider all of the customer's specifications, including size and configuration. When picking a design, consider the room's height and width to avoid placing the bunk bed right below the ceiling.
7. Single bed with extra/convertible/drawer bed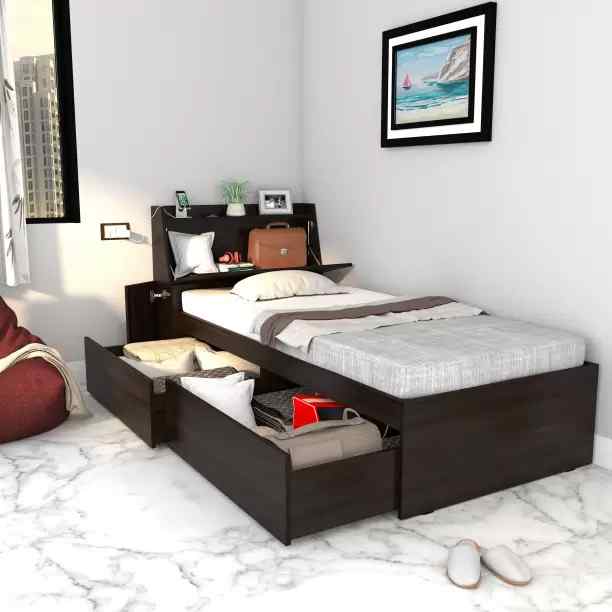 Additional to its distinctive design is a retractable bed version, making it much more intriguing. As a result, the second platform can unfold entirely from the base of the first one. If you have a lot of stuff in a small room and need to allow some space to walk about, investing in a bed like this can come in handy.
8. Inflatable single bed design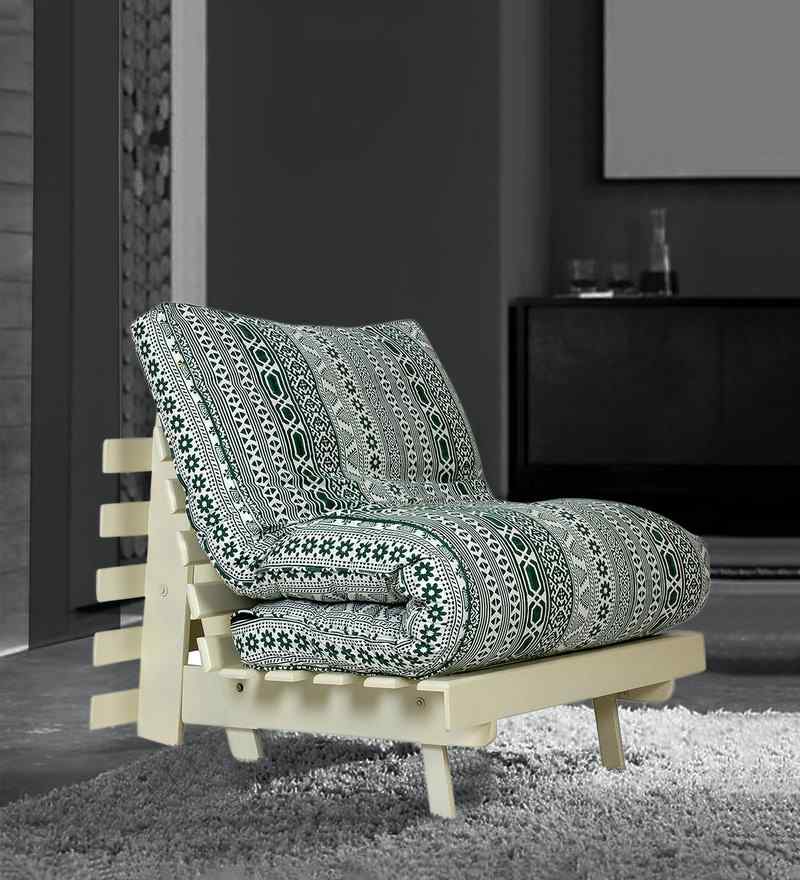 If a visitor needs to stay the night, an inflatable bed will allow you to set up bunk beds swiftly. There are many similarities between this bed and the ones we're used to, but it is far thicker, making it capable of supporting 100kg-120 kg (depending upon the company). This avoids slippage on the bedding by covering the surface of the inflatable bed with flocks. In addition, the recliner comes with an inflatable back so that you may relax comfortably.
9. Flat-Bed Design That's Both Simple and Modern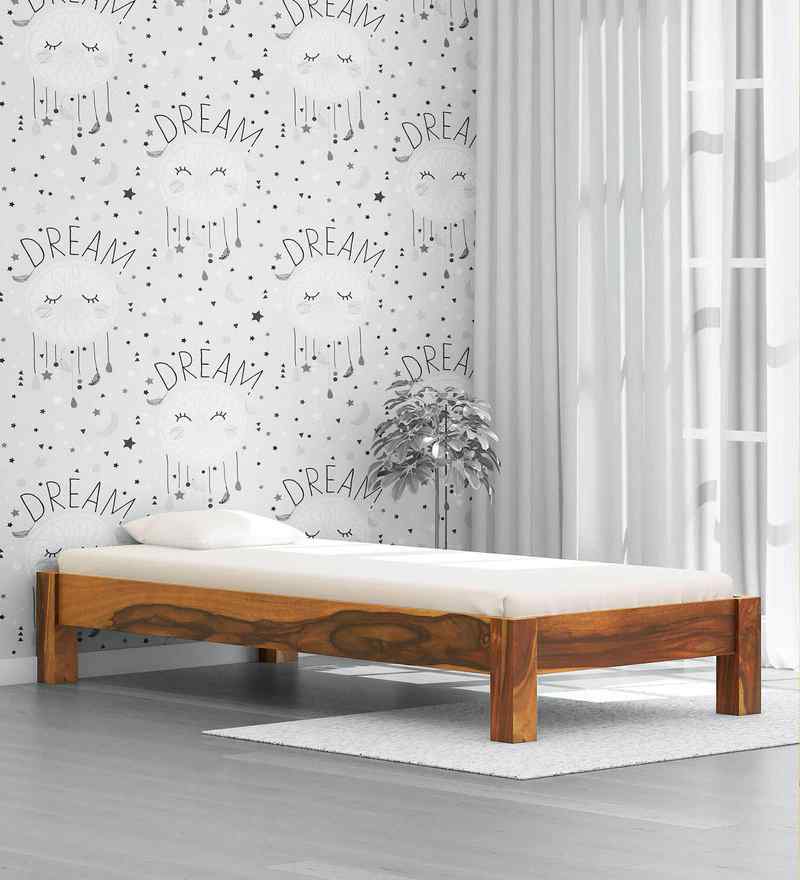 Flatbeds are an excellent option for those who want to keep things simple and cosy in the first place since they don't come with any extras! Single flatbeds can be a great option despite the lack of substantial support or other knick-knacks.
10. Modern Bed Decor with a Metal Accent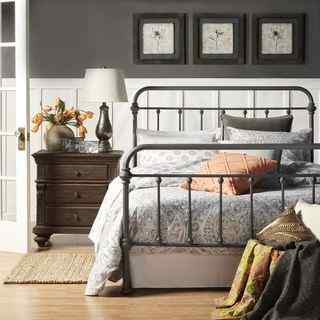 Modern decor materials such as cast iron or crystal metal never goes out of style. We love the texture, character, and retro vibes of these single-bed designs! It's possible to transform a metal bed into a contemporary and stylish piece of furniture with the addition of pastel bedding, sheets, and pillows.
11. The Futon Bed's Style
Want a bed that's easier to get in and out of? Look into futons. A futon bed is a perfect solution for you. You can use this bed as a comfortable chair during the day and then roll it out at night to make a cosy bed. Telling you, this bed design is perfect for your cosy home in terms of functionality!
12. Elegant Antique-Style Single Bed in a Contemporary Design
We all know how much joy antique designs bring, and the good news is that they will never go out of style. When it comes to old-fashioned wooden beds, you're free to fall in love. The design of this single bed is spacious, well-thought-out, and even beautiful to look at! If you're an art thief, or even if you're not, this is your design.
13. Low-floor Single Bed Design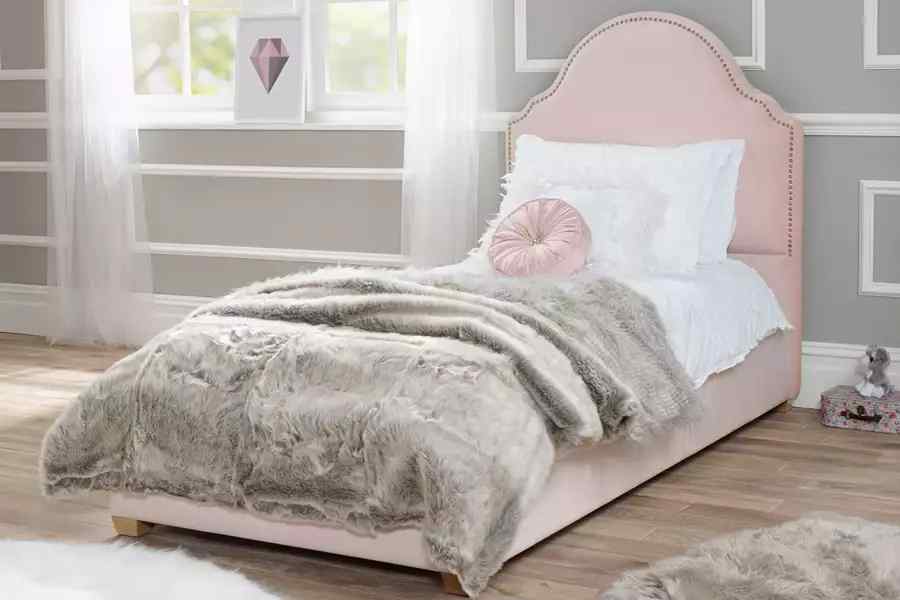 Clean textures are more effective when the view is unobstructed. Lighting on either edge of this low-floor single-bed design helps balance the visual elements of the room, as does the rest of the room.
After all, lousy bed designs can finally be put to rest. Because, oh my gosh! Surely you can't go wrong with a contemporary bed design for your kingdom, which is your bedroom? These new single-bed designs will help you do just that. Contact NoBroker today to set up a consultation if you need any assistance with your home's decor!

FAQs
Q-1 What shall we consider before going for a single bed?
A-1 While shopping for a single bed, it's essential to consider the material, quality, and durability. It is, however, the bed's style and décor that has a lasting impact.
Choosing a bed should take into account the colour of the wall and the colour of other furnishings. It's up to you whether you want the bed to be the centre of attention or whether you want to match the rest of the furniture to create a cohesive look.
In the beginning, decide on the headboard and bed frame you want. Trundle beds may be made by adding drawers and storage places at the bottom. The bed's width and length may be customised to meet your specific requirements.

Q-2 What shall I look for in a mattress for a single bed design?
A-2 Consider the thickness of the mattress you'll be placing on the bed when you're picking out the design since the mattress is critical to your comfort. There are a variety of mattress kinds available as well. These days, it's all about the water and air for sleeping comfort. However, excessive softness or rigidity might be detrimental. Consider your health before deciding on a thickness. You may leave a small space around the bed unfurnished. Professionals may make any further modifications that are required. To complement your mattress, you may need to make a few adjustments to the decor. You may personalise your room to your heart's content for a personal touch and a sense of ease and familiarity. Maintaining the quality of a single bed is vital after you acquire it. To ensure the lifespan of your single bed, choose high-end components and maintenance products.
Q-3 What is the best material for a single bed design?
A-3 Many people question the environmental friendliness of furniture while making a purchase. The most outstanding choice for a bed is a metal one, but it must match the rest of the decor. Vintage, Provence, and loft decor all benefit from a metal bed. Wrought iron backrests provide a touch of elegance to the basic design. In each room, you'll find wood furniture (chipboard) because of the structural qualities it has.

Q-4 What shall we keep in mind while selecting a single bed for growing children?
A-4 When shopping for a student bed, keep in mind that you won't use it for at least a year, so it's best to choose a more extensive model so they can grow into it. 2 m long (plus or minus 15 cm) and 1 m broad are the most common single beam sizes (plus or minus 15cm). Besides being aesthetically pleasing, a bed must also be comfortable. To choose a single bed design, you need to lay down on the bed, close your hands on your belly, and extend your elbows out to the sides. The distance from the elbows to the sides should be at least 10 centimetres. Above and below the body, the same amount of space should be maintained.

Q-5 What does it mean to have a modern bedroom?
A-5 Bedrooms in the 21st century don't have to be sterile and devoid of any personality. If you're looking for something that will help you get some shut-eye, this is it. Luxurious bedding, plush fabrics, and splashes of colour create a polished, modern look that is also inviting.