When the interior and exterior painting are done well, a house is transformed into a lovely place to live. One of the most important aspects of home décor is painting. Even so, a lot of landlords and tenants of rental properties frequently feel stressed and overwhelmed by the entire process, from hiring reliable house painters to purchasing high-quality supplies. Thankfully, the NoBroker has made it simpler than ever for people living in RR Nagar, Bangalore, to schedule professional consultations and have their homes painted without any hassle!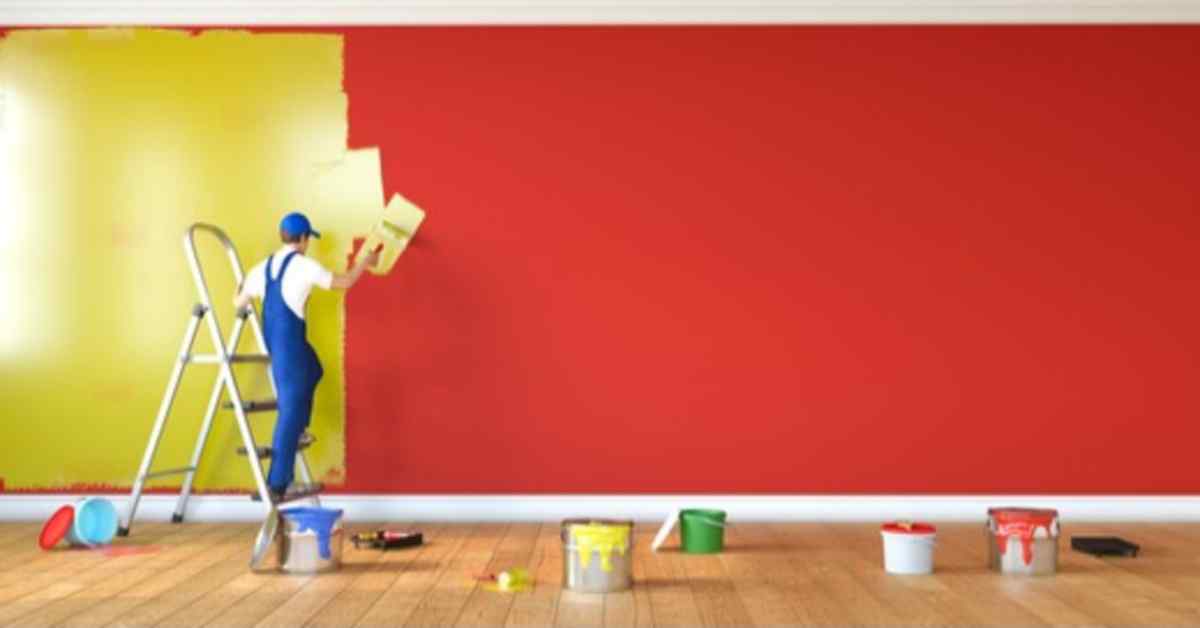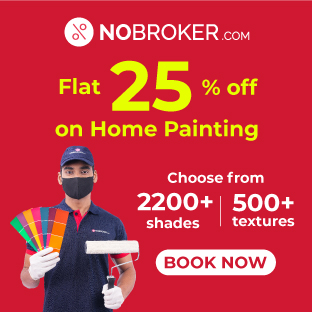 The top-rated wall painters from NoBroker ensure you have your dream home painted to your colours without any hassle associated with home painting services. While painting your home can be a fun project, it also necessitates a sizable financial and emotional commitment from you. One of the most crucial decisions you'll have to make for your home is the paint colour after deciding on the floor plan and the specifics of the various finishes. The ideal colour choice for interior painting can instantly change the mood and appearance of a room. It can create an atmosphere of serenity in a bedroom or compensate for the absence of natural lighting in a living room. But before you pick up a paintbrush and get to work, you might want to consider working with a pro on those tasks that are simply too challenging for you to complete by yourself.
Read: 10 Bathroom Ceiling Paint Ideas: Transform Your Space!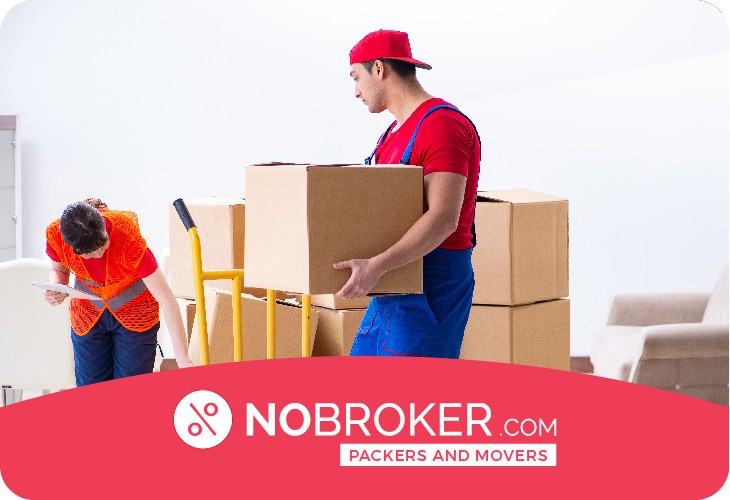 Book Best Packers & Movers with Best Price, Free Cancellation, Dedicated Move Manager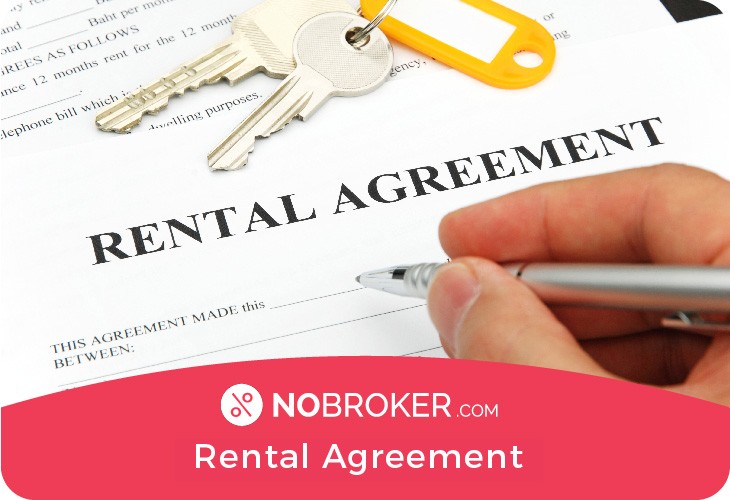 Get Rental Agreement With Doorstep Delivery, Super Quick & Easy
This is third
This is third
This is fourth
This is fourth
This is fifth
This is fifth
This is six
This is six
This is seven
This is seven
This is eight
This is eight
Here are just a few of the many benefits that may result from hiring a pro to paint your home for you. Even in the bustling neighbourhood of RR Nagar in Bangalore, which is situated in the already crowded city of Bengaluru, how can you tell which expert painter or house painting crew is the best? The many advantages of hiring seasoned painters who work in teams will be covered in this article, along with suggestions on how to get the best prices in the area.
Things to Remember Before Hiring a Professional House Painter
Create a colour palette: Walk around the house to get a sense of the total amount of work needed. What is the size of the painting project for the house? How much attention to detail is there in the house? Do you want the field and the details to be the same colour? What remains unaltered? You could choose the ideal colour scheme for your project with the aid of an online house painting visualizer.
Fix serious issues: Before you begin painting an old or new house, make sure to fix any significant problems with the exterior paint. Start with replacing the fascia, eaves, or other trim on your home if it is deteriorating.
Read: Apex 20 Liter Price
Purchase paint: For each side of the house, repeat this. You can determine a side's square footage area by dividing its length by height. Measure important areas, like windows and doors, that won't be painted during the house renovation. Subtract the total square footage of the side from the sum of these two measurements.
Take away any unpainted objects: Using a screwdriver and cordless drill, remove any easily removable items, such as house numbers, lights, security cameras, flag mounts, dryer vents, and mailboxes.
The Best Painting Services in RR Nagar Bangalore for House Interiors
Your interiors must be painted durably if you want them to last for a long time. The interior home painting services offered by NoBroker will do a fantastic job for you. Additionally lovely and robust. The interior wall painters from NoBroker in RR Nagar, Bangalore, are dedicated to giving you top-notch service for an affordable price. You will receive many benefits from hiring our RR Nagar, Bangalore home painters, including on-time project completion, committed project execution, and laser-accurate assessments. Our team's expert painters in RR Nagar, Bangalore have all the equipment and know-how required to create a striking appearance that will last for years. We are one of the best wall painting companies in RR Nagar, Bangalore, and have painted a wide range of homes, from modest starter homes to luxurious estates. Our staff takes great care to protect every area of your home, and we always clean up after ourselves. You can expect your painting project to be finished quickly and with the least amount of inconvenience by selecting NoBroker painting contractors in RR Nagar, Bangalore.
Read: Exterior Painting Service in Hyderabad
Exterior Wall Painting Services in RR Nagar Bangalore
Even though painting your home's exterior is an essential maintenance task, it can be difficult, time-consuming, and dirty. Hiring an experienced outside painting company is the best option for completing the project quickly and safely. NoBroker is the best option in RR Nagar, Bangalore for exterior home painting if you're looking for long-lasting results and guidance on which colours to use and how to prepare your exterior.
To avoid exceeding your budget or timeline expectations, we'll make sure to paint your house at the earliest opportunity. It takes more than a few decades of work experience for NoBroker to provide painting services for your RR Nagar, Bangalore, home. They have a tonne of experience painting everything, including brick and the property's exterior as well as wood siding, exterior windows, and doors. We work very hard to ensure that these services are provided promptly and to the highest standard.
Read: Kid's Room Colour Combinations
How NoBroker Painting Service in RR Nagar, Bangalore Works?
One-click scheduling for home paintings: Using the NoBroker website or mobile application, you can quickly and easily order painting services in RR Nagar, Bangalore.
Scanning Powered by Technology: The most precise home painting estimate is provided by laser scanning of interior and exterior walls.
On-Site Lowest Quote: The painting consultant immediately offers the most affordable quote to fit your spending limit.
Materials approved by the government: NoBroker uses only the best chemicals that have been approved by the government and offer more than 2200 shades.
Safe Painting Technique: Professional house painters will organise and carry out the painting process with the utmost safety and the least amount of disruption.
Constant Professional Supervision: A committed painting consultant will keep track of the development and provide the clients with frequent updates.
Post Painting Clean-up: The property is kept immaculately clean and in brand-new condition thanks to the best house painting contractors at NoBroker!
Site Transfer: Following a thorough examination of the painting work, the painting consultant will turn over the property to the client.
NoBroker Painting Service in RR Nagar, Bangalore Service Offering
Professional Home Inspection: When customers schedule an inspection, professional house painters will visit the property and carefully assess the need for painting. The best painting contractorsand inspection specialists will accurately assess the painting requirements and outline the comprehensive process using advanced laser mapping.
Best Price and Professional Planning: For residential interior painters and exterior painting contractors, NoBroker guarantees the lowest quote. The painting consultants provide a quote that is completely transparent and fits the property owner's budget. The best house painters in RR Nagar, Bangalore, will be teamed up with the property owners under the direction of a committed painting manager. The specialist will provide guidance on the best colours to use, shade combinations for the space, and material quality.
Interior Painting In Bangalore's RR Nagar: Interior house painting is crucial to the lovely design and décor of any home. The interior house painters at NoBroker are highly skilled at organising and carrying out indoor painting projects. The interior painting contractors evaluate whether moving furniture is necessary and smoothly plan the interior painting process.
Exterior Painting In Bangalore's RR Nagar: The top exterior house painters in Bangalore's RR Nagar are available from NoBroker. They are knowledgeable about exterior wall painting challenges and have experience with everything from residential buildings to exteriors. To ensure stress-free execution, the exterior painting contractors adhere to a strict schedule under the direction of an experienced wall painter and painting manager.
Painting for Rent in Bangalore's RR Nagar: Renters in RR Nagar, Bangalore don't have to stress about high painting costs any longer! NoBroker provides several single and double-coating inexpensive painting plans created especially for rental properties. The best rental home painting service available today ensures prompt completion.
Painting for the Holidays: Everybody wants their house to look beautiful during the holidays, and interior painting is one of the best ways to do so. NoBroker provides clients with curated holiday painting plans that can be tailored to fit their needs and budget. NoBroker is here to make your holiday season happier, whether you're looking for a luxury painting makeover or a budget-friendly friend makeover.
Why Choose NoBroker's Best Painting Services in RR Nagar, Bangalore?
Adaptable Rescheduling: Even after the inspection, NoBroker offers complete flexibility to reschedule the painting service. You can decide on the duration of the painting process and schedule the execution with painting professionals following your schedule.
A committed manager: NoBroker assigns a dedicated painting manager as soon as the painting service in RR Nagar, Bangalore is scheduled. This manager manages everything from budget finalisation to material purchases to the smooth execution of interior and exterior painting.
The Best Painting Companies: With every booking, NoBroker promises only the best house painters, labour, and painting supplies. In RR Nagar, Bangalore, NoBroker is the most reputable home painting service provider, with success stories on every street.
Cheapest prices: For every residential and commercial project, NoBroker provides the most affordable pricing and the top interior painters. The pricing is clear, and after closely coordinating with the property owner's budget, a quote for exterior and interior painting is shared.
A one-year warranty: The interior and exterior painting services provided by NoBroker come with a 1-year warranty and are of the highest calibre.
Cleanup After Painting: You won't have to stress about the mess that painters make when you hire a painting service from NoBroker. After successful completion, our team will handle the post-painting cleanup and deliver the immaculately clean.
When it comes to giving your home a fresh and vibrant look, choosing the right Painters in RR Nagar is key. NoBroker offers a seamless painting experience, from meticulous planning to impeccable execution, all at the most affordable prices. With a dedicated team of skilled professionals, flexible rescheduling options, and a one-year warranty on our top-notch services, NoBroker stands as the trusted choice for transforming your living spaces into works of art. Experience the joy of hassle-free painting with NoBroker today!
Frequently Asked Questions
Q1. How can I book a house painting service in RR Nagar, Bangalore?
Answer: You can visit NoBroker. or book the painting service in RR Nagar, Bangalore via the NoBroker app. 
Q2. How many days will it take to paint my house? 
Answer: Depending on the size of your apartment, the painting contractor will estimate the number of days. Roughly, it stands to be:
1BHK – 2 to 4 Days, 2BHK – 4 to 6 Days, 3BHK – 6 to 8 Days, 4BHK – 8 to 10 Days, 
Exterior painting – 8-10 Days

Q3. How will I benefit by using NoBroker for my house painting services?
Answer: NoBroker is the most trusted painting service provider in RR Nagar, Bangalore, with 100 per cent customer satisfaction.
Q4. How can I decide on the best Painting services provider in RR Nagar, Bangalore?
Answer: The ideal way of deciding painting service provider is to check the testimonials and ask questions to the painting experts before deciding. 
Q5. Why do RR Nagar, Bangalore customers trust NoBroker Painting Services?
Answer: NoBroker painting services cover everything from consultation to execution and post-painting cleanup. NoBroker painting services are the most cost-effective option for indoor and exterior painting. 
Q6. Why should you choose Interiors Painters & Exteriors from the NoBroker?
Answer: Interior and exterior paint can fade every 7-9 years; hence, it must be repainted or changed whenever necessary. 
Q7. How do I estimate the cost of painting a house?
Answer – Book a home inspection with NoBroker, to get the exact cost estimate of house painting in RR Nagar, Bangalore
Q8. What Kind of Other Services does NoBroker Provide? 
Answer: NoBroker provides services such as real estate legal documentation, packers and movers, home cleaning, and home painting services. 
Painting Service in Top Cities in India