Did you know that the longest building in India reaches a height of 1050 feet? India was the birthplace of one of the world's earliest and most sophisticated civilisations in ancient times. In India, the architecture is among the best in the world, and evidence of this is found in the country's historical monuments. Indians would be among the world's wealthiest people today if colonial control did not occur. Since the country's independence, India has accomplished much in architecture.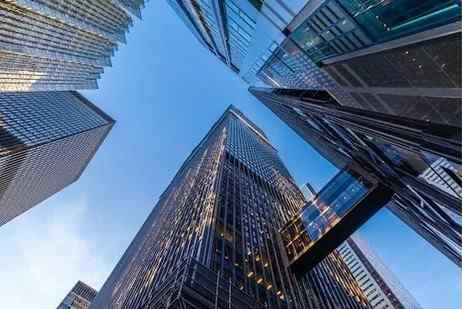 The rapid growth of India's metropolises has reshaped the country's skyline dramatically during the last two decades. In recent years, India has been ranked as one of the world's most developed countries and is home to several skyscrapers. Located primarily in Mumbai, Chennai, and Kolkata, these structures have been essential landmarks for decades. Buildings that have been planned, approved, and are currently ready to serve you are included in this list.
Top 11 tallest buildings in India that Are Up and Ready to Serve
1. The Palais Royale Mumbai
Palais Royale, located in Worli, Mumbai, is now the highest building in India in India. In 2008, work on India's tallest building officially began. Previously held by Shree Ram Mills Limited, the land on which the building is situated has been cleared.
Read: Understand How to Use A House Construction Cost Calculator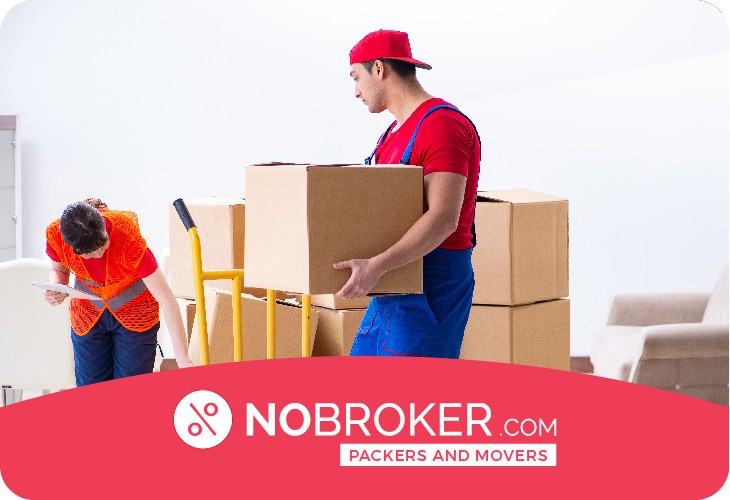 Book Best Packers & Movers with Best Price, Free Cancellation, Dedicated Move Manager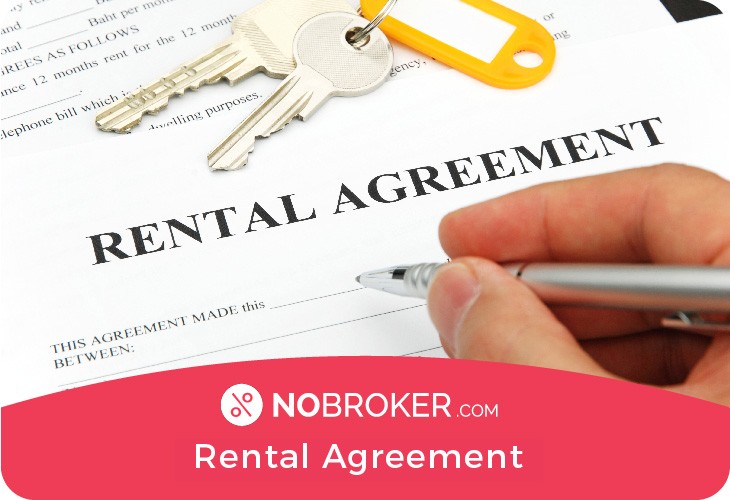 Get Rental Agreement With Doorstep Delivery, Super Quick & Easy
This is third
This is third
This is fourth
This is fourth
This is fifth
This is fifth
This is six
This is six
This is seven
This is seven
This is eight
This is eight
The task of constructing the highest tower in India has been stated numerous times since it began construction. In 2019, the Indian Supreme Court approved the project. The building was finally completed in 2021, almost 13 years after construction began.
Three hundred twenty metres (1050 feet) in height, this building is a residence. The project cost a total of 3000 crores to complete. There are 88 storeys and 12 lifts in the building.
Raghuveer Urban Construction is the business behind the construction of this gigantic structure. Due to a lack of clearance, the building's height was reduced from 120 storeys to 320 metres.
| | | | |
| --- | --- | --- | --- |
| Project | Height | No. of Floors | Location |
| Palais Royale | 320 metres | 88 | Worli |
2. Supernova Spira, Noida
Located in Sector 94, Amrapali Marg, Noida, Uttar Pradesh 201301, the Supernova Spira has been built to a height of around 300 metres (984 feet) making it the highest floor building in India. This building is located near Amity University. The Supernova Spira is one of the tallest skyscrapers in India with eighty floors and will be used for various purposes.
The building work commenced in 2012 and has since been awarded the prestigious Gold rating by the Green Building Council. This structure, one of the largest buildings in India, is a significant landmark in Noida and is known by a few other names, including the Spira and the Supertech Supernova.
Read:  Best Coworking Spaces in Bangalore 2023
| | | | |
| --- | --- | --- | --- |
| Project | Height | No. of Floors | Location |
| Supernova Spira | 300 metres | 80 | Noida |
3. The World One Tower
World One is India's third-tallest structure at 280.2 metres (919 ft). It is situated in Mumbai's Lower Parel neighbourhood. The Lodha group currently owns the building.
This is the tallest of the three towers built in the same complex, though there are two additional structures of the same height. The complete project was constructed on the site of the former Srinivas Mills.
Beginning in 2011, the project was completed in 2019. In 2020, it was formally declared open. An estimated $321 million in US dollars was spent on the undertaking.
The original plan was for the tower to be 442 metres high; however, the Airport Authority of India objected to this and reduced it to its current height. In total, there are 78 levels in the building, including two below ground and 76 above.
Pei Cobb Freed & Partners was the project's lead architect, and Arabian Constructions Co. was the tower's primary contractor.
| | | | |
| --- | --- | --- | --- |
| Project | Height | No. of Floors | Location |
| World One Tower | 280.2 metres | 76 | Parel |
4. World View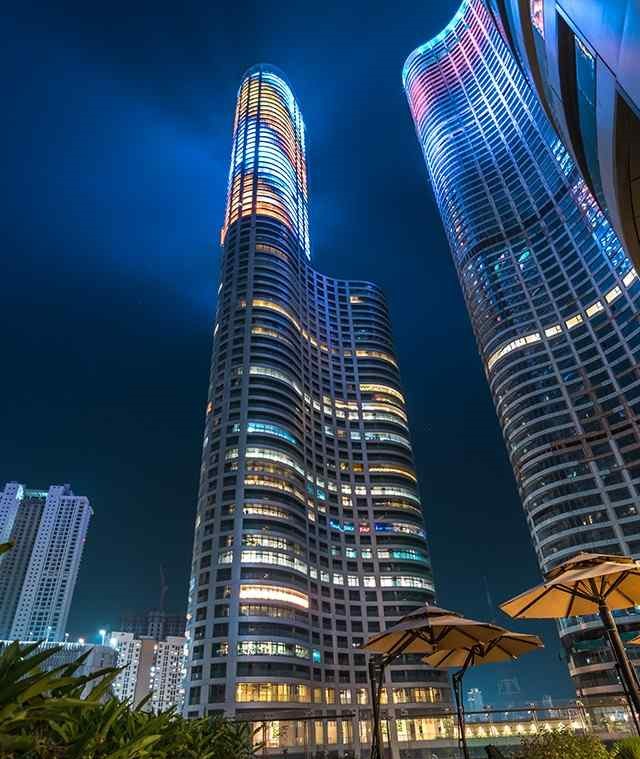 The tallest building in India is the World View, which occupies the fourth spot on the list. The 7.1-hectare property shares the World One complex with the tower.
The tower's construction started in 2015 and was finally finished in 2020, making the whole time it took to build merely five years. The structure's height is 277.5 metres (910 feet), which is only 2.5 metres shorter than the height of the World One skyscraper.
Read: Everything You Need to Know About Land Measurement Units in India
The building has somewhere in the neighbourhood of 73 floors. World One and World View have emerged as recognisable features of the community where they are situated. This tower serves residential uses in addition to its other functions.
| | | | |
| --- | --- | --- | --- |
| Project | Height | No. of Floors | Location |
| World View | 277.5 metres | 73 | Mumbai |
5. The Park by Lodha
The Park comes in at number five. Residents of The Park may look forward to a first-class living experience. Worli in Mumbai is where you'll find it. Five identical towers (Lodha Allura, Lodha Trump Tower, Lodha Kiara Tower, Lodha Marquise, and Parkside) make up the Park. Their combined height is 268 metres (879 ft).
The Lodha Group also created this project. DFL Limited sold the Lodha group the land on which the Park now stood in 2012. Each of the Park's towers contains 78 different kinds of flowers.
Beginning in 2013, building on the project will be complete in 2020. Many Bollywood celebs bought apartments in the towers because of the success of the project. Aishwarya Rai Bachchan, the project's ambassador, owns a four-bedroom home here.
Read: Don't Buy House in India Without Reading This
WOHA was the primary architect responsible for the apartment's opulent design. As a leading architectural firm based in Singapore, they've worked on many significant projects worldwide.
| | | | |
| --- | --- | --- | --- |
| Project | Height | No. of Floors | Location |
| The Park | 268 metres | 78 | Worli |
6. Lodha Parkside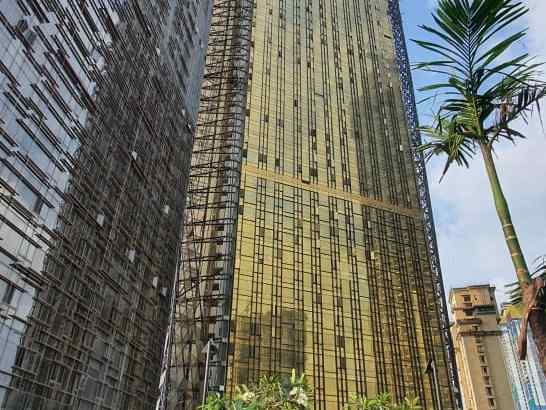 A boutique residential complex known as Lodha Parkside can be found in South Mumbai's Worli neighbourhood, along the famed Mumbai Mile. Lodha Parkside is a 266.3 metres high, 78-story building built around a gorgeous 7-acre private park on a hill. It provides easy access to a rich tapestry of experiences and a world-class lifestyle where each minute you live is a rare luxury.
The construction project is now finished, and the neighbourhood is beginning to come to life as residents take ownership of their new homes. Now that the majority of the OC-ready dwellings have been purchased, this presents an opportunity for you to own a home of your choosing—a possibility that you should not pass up.
| | | | |
| --- | --- | --- | --- |
| Project | Height | No. of Floors | Location |
| Lodha Parkside | 266.3 metres | 78 | Worli |
7. The Nathani Heights
The Nathani Heights building is currently the seventh tallest structure in India. The neighbourhood of Mahalaxmi can be found in Mumbai, and this structure can be found there. The construction on this building didn't wrap up until 2020, six years after it was underway in 2012.
The height of the structure is approximately 262metres (860 feet). The entire system is composed of 72 stories in height. It is ideal for someone who enjoys taking in the scenery from a high vantage point, and without a doubt, it boasts one of the most breathtaking vistas that a skyscraper in all of Mumbai can provide.
Its location in Mumbai affords visitors a beautiful view of the Mahalaxmi Racecourse and the Arabian Sea. This structure was conceived of by "Thornton Tomasetti," and Multiplex was the company that brought this proposal to fruition.
| | | | |
| --- | --- | --- | --- |
| Project | Height | No. of Floors | Location |
| Nathani Heights | 262 metres | 72 | Mumbai |
8. Kolkata's The 42
The 42 has developed into yet another one of the city of Kolkata's crown jewels. It is situated in Chowringhee, the city's primary financial and commercial district.
The idea for the project was initially conceived in 2008. In addition, the building was begun but was not finished until 2019, almost 11 years later, because of setbacks. During that short period, it held the title of being the tallest structure in India.
It is the only skyscraper in India that fits the top 10 list but is situated in Kolkata, not Mumbai. This building is around 260 metres (853 ft) in height. The building contains a total of 65 floors in its structure. This structure also serves the purpose of residential housing tenants.
According to the archives, the Maharaja of Darbhanga owned the land where the building now stands. Another one of Hafeez Contractor's architectural creations, this one is this building.
These four companies—Mani Group, Salarpuria Sattva Group, Diamond Group, and Alcove Realty—were the primary developers for the group. On the other hand, ACC India Private Limited served as the primary contractor. The building is a stunning addition to the already impressive skyline of Kolkata.
| | | | |
| --- | --- | --- | --- |
| Project | Height | No. of Floors | Location |
| The 42 | 260 metres | 65 | Kolkata |
9. One Avighna Park
Mumbai's One Avighna Park stands as an exquisite addition to the city's luxury skyline, gracefully nestled amidst the iconic Twin Tower Mumbai. Mumbai's Parel neighbourhood There are 260 metres (853 feet) of height in the building. Sixty-four floors make up the structure's overall height. India's tallest skyscraper has risen to ninth place in the country's most towering building list.
Avighna India Ltd was responsible for constructing the building, which was completed in 2019. The Indian Green Building Council awarded One Avighna Park a top rating and a certificate of achievement. This building contains only a few 3-, 4-, and 5-bedroom apartments.
| | | | |
| --- | --- | --- | --- |
| Project | Height | No. of Floors | Location |
| One Avighna Park | 260 metres | 64 | Parel |
10. The Imperial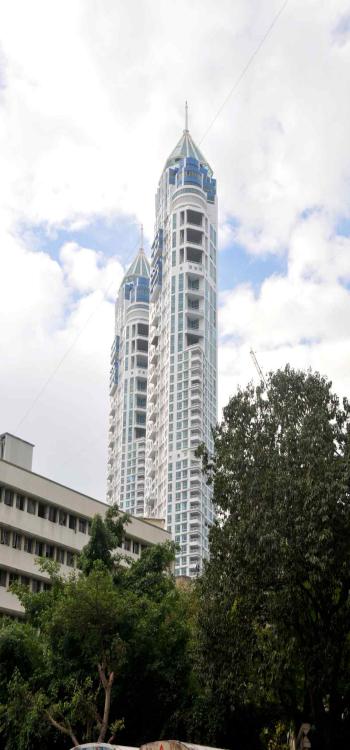 Tardeo in Mumbai is home to the Imperial. The building is a twin-tower structure and one of Mumbai's most modern luxury flats. Before the erection of The Park, it stood asthe tallest skyscraper in India from 2010 to 2019. It is currently India's 10th highest structure.
The building is home to many high-profile celebrities and business leaders. The building was finished in 2010 after a five-year development period beginning in 2005.
The antenna spire adds another 240 metres to the towers' combined height, bringing the total to 256 metres. Each of the two buildings has a floor count of 60 stories. Hafeez Contractors served as the project's primary architect. S D Corporation Pvt. Ltd. owns it.
For the first time in India, two identical buildings were built and used for residential purposes at the exact location. The Imperial, Mumbai's tallest building, is a stunning piece of architecture that has long served as a landmark for the city's residents.
| | | | |
| --- | --- | --- | --- |
| Project | Height | No. of Floors | Location |
| The Imperial | 240 metres | 116 | Mumbai |
11. Piramal Aranya Arav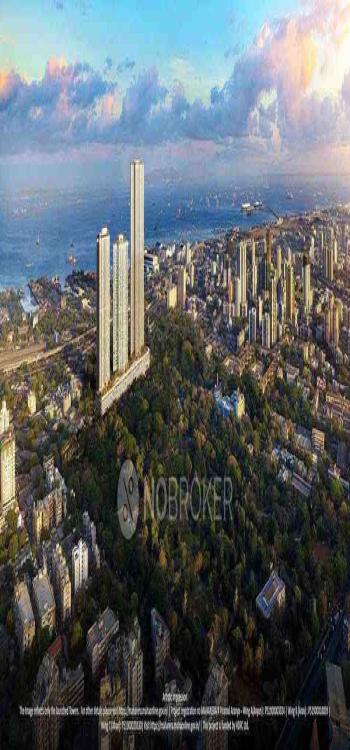 Piramal Aranya Arav Tower proudly stands as one of Mumbai's most iconic residential projects, redefining the city's skyline with its majestic presence. As one of the tallest residential building in India, this architectural gem by Piramal Realty showcases a perfect blend of elegance and modern design.
Situated in the prestigious neighborhood of Byculla, Arav Tower offers a luxurious living experience like no other. With its remarkable height and contemporary aesthetics, it captivates residents and visitors alike. The meticulously designed apartments feature expansive floor-to-ceiling windows that provide abundant natural light and offer stunning panoramic views of the lush botanical gardens and sparkling harbor.
Arav Tower presents an array of thoughtfully crafted 2 BHK and 3 BHK residences, combining exquisite design with functional living spaces. Privacy and tranquility are ensured, allowing residents to enjoy a serene retreat from the vibrant city atmosphere. The project's strategic location provides easy access to essential amenities, educational institutions, medical facilities, and seamless connectivity to various parts of the city.
| | | | |
| --- | --- | --- | --- |
| Project | Height | No. of Floors | Location |
| Piramal Aranya Arav Tower | 282.2 m / 926 ft | 83 | Byculla, Mumbai |
The Evolution of the Skyscrapers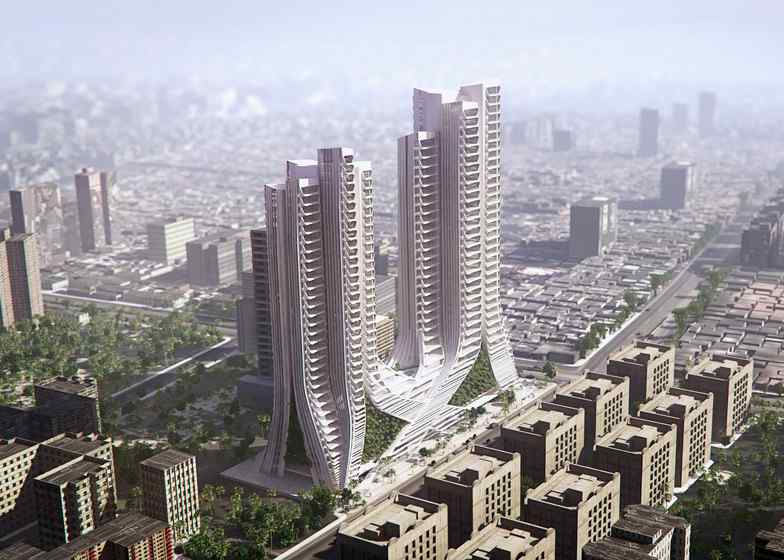 In the United States, the first high-rise buildings were built in the 1880s. Due to skyrocketing land prices and increasing population densities, they first appeared primarily in urban areas, where the scarcity of land necessitated the construction of buildings that climbed vertically rather than spread horizontally.
1884-1885 saw the construction of the Chicago Home Insurance Building, the world's first skyscraper. At the time, the Home Insurance Building in Chicago was referred to as the "Father of the Skyscraper" because it had a height of 138 feet, which was considered enormous at the time but was considered small by today's standards.
Major William LeBaron Jenney, the architect, used a steel framework to hold the walls and the enormous weight of the entire structure, which was then covered in brick. The "Chicago Skeleton" construction method introduced the Home Insurance Building building system.
Why does Mumbai Have the Tallest Skyscrapers in India?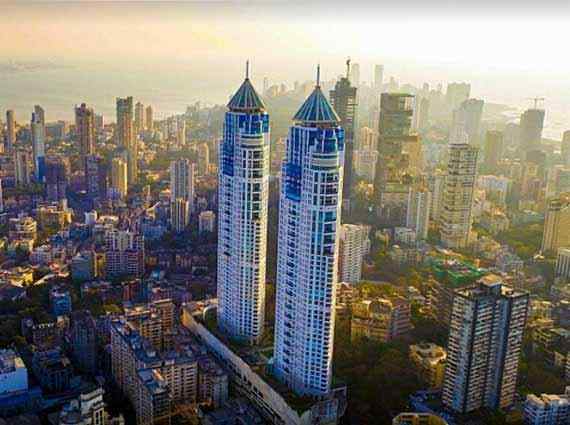 Mumbai has India's most significant density of high-rise buildings, with more than 12,000 total high-rise structures and more than 200 skyscrapers. It has the seventh-largest density of existing high-rises in the world and the highest concentration of new high-rises in the planning stages of development.
People's homes occupy the vast majority of these towering structures. India's cities are among the most densely populated in the world. Metropolitan areas in the United States are experiencing a boom in both cost and kind due to their dense populations, a flurry of trade operations, commercial activity, and urban expansion. High-rise buildings are the ideal solution to the problem of land and property scarcity because they can accommodate more people vertically rather than horizontally, allowing for more efficient use of space.
Factors like urban migration, diminishing space, and dense population in places like Delhi and Mumbai necessitate the construction of high-rise structures to accommodate the flood of people. When it comes to meeting the nation's population increase, only by constructing and building tall and growing vertically is there a solution.
Revolutionary in every way, technological advancements
There was once a time when structural considerations could only impact high-rises. Still, new trends and technological advancements in construction processes allow for greater architectural flexibility and creative expression. Things that were unimaginable just a few decades ago are now routine. With the arrival of high-rises, Mumbai's skyline has experienced a drastic alteration in recent years. The proliferation of environmentally friendly methods and the rapid development of modern technology are primarily responsible for the effective building of these structures.
Developers are benefiting from advanced corporate technologies including the internet of things (IoT), ERP, robotics automation systems, analytics for evaluation and transportation systems, big data, machine learning and new digital revolution techniques.
Making lifestyle changes
Because of the wide range of amenities already available in taller structures, high-rises are also a viable option for habitation. There are a wide variety of recreational facilities within walking distance of Mumbai's modern high rises, including swimming pools, schools, shops, and other community centres. They're built to provide residents with a comfortable and socially balanced living environment while spending the least energy and other natural resources.
High-tech amenities, expansive courtyards, private access and parking, leisure and gym facilities, and other amenities have grabbed the industry's top rank. Apart from an inviting lobby, well-equipped health club and reception and concierge services, elite developers often include amenities like green roofs, vertical gardens and water walls, hot tubs, clubhouses and sundecks, balconies and patios, and home automation systems in their developments.
As a result, high-rise buildings may be considered both a current and future necessity. As the world's needs, wants, and worries shift, it is clear that the concept of vertical cities, which is on the rise in India, is still a viable option.
The city's skyline is projected to radically change by 2024-25, with large towers, luxurious homes and new-age architecture. In addition, the Municipal Corporation of Greater Mumbai (MCGM) has cleared files through December 31, 2021, following the Maharashtra state government's concession on premium projects expiring. As a result, numerous redevelopment projects have already received approval and are ready to move forward. The Western suburbs of Mumbai, which include Bandra, Khar, Santacruz, Juhu, and other areas, will focus on various construction projects. All of these initiatives are geared at redevelopment, sure to get a lot of traction.
The Prospects for High-Rise Construction in India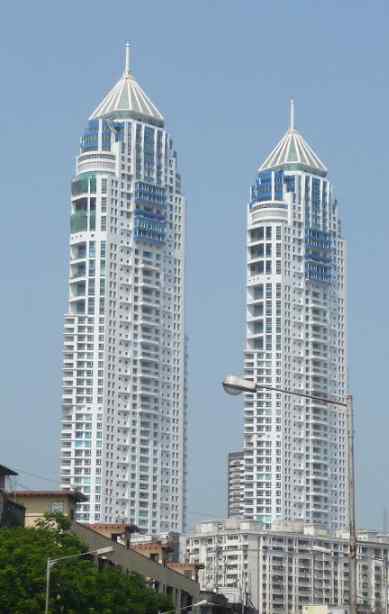 Besides the tallest buildings in India, many additional skyscrapers in the country are even more impressive than the ones featured in the list. India is growing at an incredible rate, with Mumbai being home to some of the biggest buildings in India. and all of the initiatives listed above have been significantly outstripped by newer, more ambitious endeavours that are either completed or in the works.
New skyscrapers are on their way for a variety of reasons. In the first place, land scarcity and its limited amount already extant, combined with an ever-increasing human population, will make it increasingly impossible to spread further.
Second, in a city like Mumbai, where people lead hectic lives, it's much easier to have everything close, saving money. Lastly, these structures are awe-inspiring to look at and draw a lot of admiration.
We are sure you are as fascinated as we are by India's tallest buildings spanning regions. Each building is a distinct testament to the country's top-notch civil engineering and architecture prospects. Wish to buy a house in a skyscraper of your choice? Contact NoBroker's real estate experts to guide you toward the best buying options. Give us a call today!
FAQ's

Q-1 Do skyscrapers have a fixed number of floors?
A-1 A structure with more than 40 or 50 floors became a "skyscraper" around the turn of the twentieth century when it began to be used as a descriptor for skyscrapers over 20 stories high.
Q-2 How many skyscrapers are there in the South Indian cities?
A-2 There have been 118 new skyscrapers built in the southern Indian state of Tamil Nadu. More than half of these were launched in Hyderabad (57), followed by Bengaluru (51) and Chennai (10) in total. Hyderabad now boasts the most completed high-rises in South India.
Q-3 Why are there no tall buildings in Chennai? 
A-3 As a significant commercial and port city, Chennai has no skyscrapers as tall as other major Indian cities. This is due to the Indian government's decision to establish a weather radar station there.
Q-4 How much does developing a luxury apartment in a Mumbai skyscraper cost to develop?
A-4 It costs Rs 5,625 per square foot to develop a premium high-rise apartment in Mumbai, while the cost is Rs 4,950 in Delhi and Rs 4,905 in Pune, while in Hyderabad, it is Rs 4,275 per square foot.
Q-5 Are there stairways in skyscrapers?
A-5 It is now required that emergency stairs be at least 137cm wide and have glow-in-the-dark marks on the steps that can be seen even when the electricity goes out in skyscrapers.