If you're relocating from within Bangalore city or moving from Bangalore city to another, the hassle you face is pretty much the same. While Shifting Who do you trust with your belongings? How do you get in touch with the best and most trusted packers and movers in Bangalore? How much do packers and movers in Bangalore charge? Are they overcharging me? If you don't have the answer to these questions, don't worry, we're here to help you.
NoBroker will help you find the right home as well as the right movers and packers in Bangalore for your needs. Our aim is to make the whole moving/shifting process as quick, affordable, and painless as possible. Here are a few tips that'll help you choose the right packers and movers in Bangalore.

Don't always choose the cheapest option
Choose a team that has experience
Effective complaint resolution
Distance should not matter
Time is of the essence
Hidden costs for small moves
Why to Choose NoBroker Packers & Movers in Bangalore?

Read: Packers and Movers in Bilekahalli Bangalore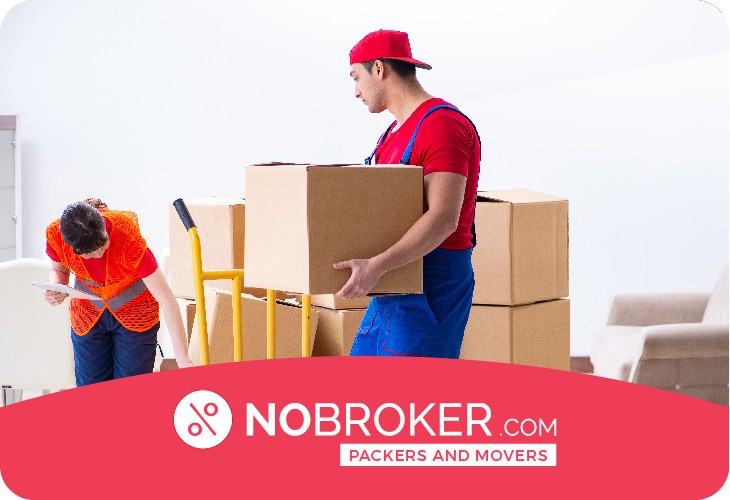 Book Best Packers & Movers with Best Price, Free Cancellation, Dedicated Move Manager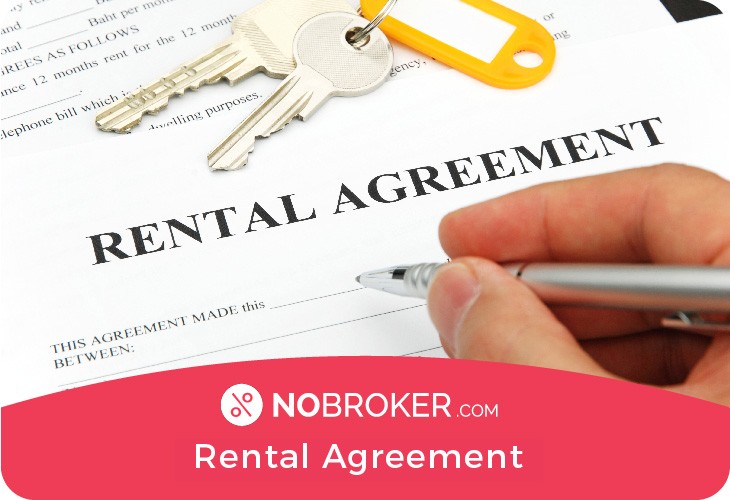 Get Rental Agreement With Doorstep Delivery, Super Quick & Easy
This is third
This is third
This is fourth
This is fourth
This is fifth
This is fifth
This is six
This is six
This is seven
This is seven
This is eight
This is eight
Packers and Movers Service in Bangalore by NoBroker.com
Coming to the tips that you should know before hiring Packers and Movers in Bangalore.
Don't Always Choose The Cheapest Option:
You'll never know why one company charges more than another, so do the research before you chose your best packers and movers in Bangalore. One main reason could be that they offer less manpower, this would mean packing your house will take double the time! The other reason could be the equipment and materials that they use, it might not be the best and it might not suit your needs. This could also mean that your expensive appliances and other household goods are at the risk of being damaged.
Another 'trick' most inexpensive Bangalore packers and movers use is to give you a low quote and then in-between the move hike the rates. They use excuses like they did not know how many items you have, they did not know it would be this far, they did not guess the size of vehicle you would need and so on.
With professional packers and movers in Bangalore on the job, your stuff is in safe hands. You know that their estimates will take a lot of things into consideration. You can also rest assured that they won't use sub-standard packing material or move your precious items callously.
Choose A Team That Has Experience:
An inexperienced team is easy to spot, it'll be the team that needs constant supervision and direction. When you're moving, there are plenty of things that need your attention, the last thing you should be doing is wasting time monitoring the packing of your household items.
With an experienced packer and mover team, you'll get courteous staff that is trained well and know exactly how to pack each item in your home. Packers and movers in Bangalore that have experience also know the right materials that are needed for the job. There won't be time wasted on packing and re-packing and you also won't have to monitor them. Another big plus is, they will be on their best behaviour while on the job.
Read: Best Packers and Movers in Indiranagar Bangalore
Effective Complaint Resolution:
If you've worked with unknown packers and movers in Bangalore, you'll know that they don't take responsibility for things that go wrong. When you unpack your furniture and appliances and you see something is broken, who do you call? The packers and movers won't respond and even if they do, they will shrug off the damage or deal with the issue in a brutish manner.
With well-established movers and packers, you'll see that they have a dedicated customer care helpline and they will attend to your issues professionally. This customer-centric approach will make you feel valued and you're sure to get value-for-money services.
Distance Should Not Matter:
It doesn't matter if you need to move 500mts or 500 km. Your movers and packers in Bangalore should be able to offer you the same unbeatable services in both cases. If you choose an inexperienced team, they assume that for short distances you don't need to worry about the materials used for packing.
This is a huge mistake, no matter what distance you need to move, your items still need to be protected with the highest quality of packing materials. Accidents could happen right outside your door, and the only thing that can protect your items is how it's packed and what its packed with.
Read: Best Packers and Movers in Whitefield Bangalore
Time Is of The Essence:
In today's day and age, we have no time to waste on slow and inefficient packers and movers. The movers and packers that come without experience are always much slower than those who have experience. They also tend to waste time going back and forth for more supplies and more manpower. Whereas a reputed team of packers and movers in Bangalore will assess the job correctly and have exactly what you need at hand and you'll get the right number of people to assist with the move. You'll have a fast and trouble-free move.
Hidden Costs For Small Moves:
If you have very few items to move its tempting to just hire a tempo and do the job yourself. What you might not take into consideration is that you still need to pay the helpers to load and unload your articles. Instead of going through the hassle of doing this, you can get a professional team who will manage your move from start to finish, at a minimal extra cost.
Read: Best Packers and Movers in Electronic City Bangalore
Why Choose Packers And Movers From NoBroker?
NoBroker has a strong relationship with only the best packers and movers in Bangalore, India. Our vendor partners have been in the business and have the know-how, material and trained staff to give you the best quality services.
We're constantly reviewing customer feedback and make changes to our vendor partners accordingly. If we feel that a vendor does not live up to his promise, we will not recommend him to our customers. This is why you can trust the packers and movers you find on NoBroker.
Our packers and movers service allows you to get multiple quotes from all our trusted vendors all in one place. You no longer need to make 100's of calls or look for 100's of recommendations or reviews. When you chose us, you know that you'll have a smooth and hassle-free move as our team of hand-picked experts are on the job.
For any questions about ourpacking and moving services, feel free to visit at NoBroker Packers And Movers in Bangalore
Contact Details: Write to Us at – shifting@nobroker.in Or Just Click below