How to maintain a clean kitchen, you ask? Between cleaning up after cooking, clearing up the inevitable mess, doing the dishes, and cleaning up everyday spills, your kitchen needs a ton of cleaning every day.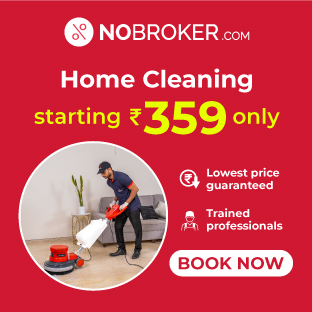 With the ongoing pandemic and stay-at-home orders, your kitchen is easily one of the most frequented rooms in your house. With hygiene being the main focus and the need of the hour, it is crucial to clean your kitchen regularly, ensuring that whatever comes in contact with your kitchen and the surfaces in and around it is squeaky clean. Whether it's a greasy stovetop or a tea-stained counter, cleaning every surface in your kitchen daily can indeed be challenging, especially when you're doing so on a tight schedule.
Kitchen Hacks for Cleaning for Keeping it Neat and Organized
So, are you wondering how to maintain a clean kitchen? Here are some kitchen cleaning ideas, if you follow these hacks, trust us, it can be pretty straightforward. 
Read: Bathroom Cleaning in Faridabad: Modern Solution to Modern Homes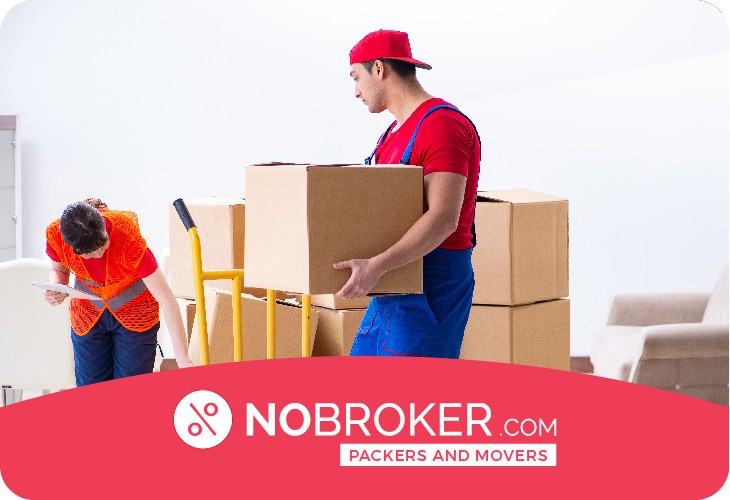 Book Best Packers & Movers with Best Price, Free Cancellation, Dedicated Move Manager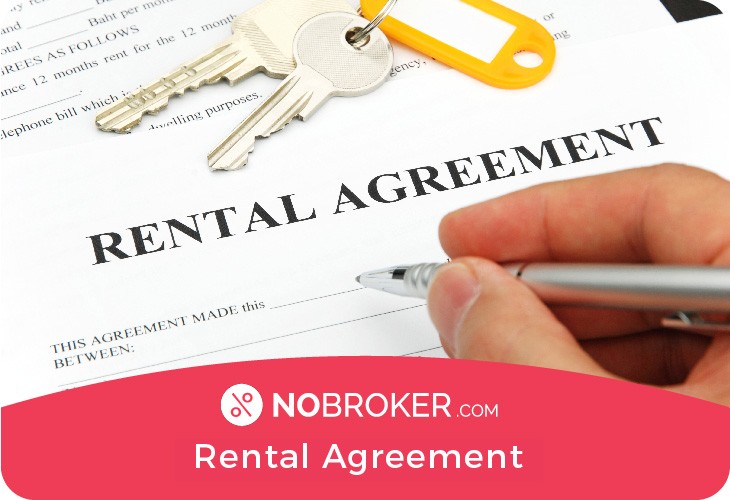 Get Rental Agreement With Doorstep Delivery, Super Quick & Easy
This is third
This is third
This is fourth
This is fourth
This is fifth
This is fifth
This is six
This is six
This is seven
This is seven
This is eight
This is eight
1. Baking Soda is Your Friend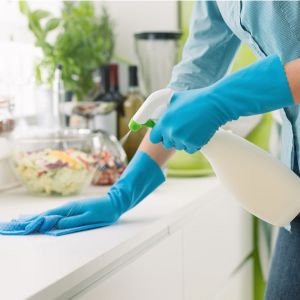 Entering a kitchen with a foul smell, often caused by waste, can be quite unsettling. The presence of a smelly sink is particularly unpleasant and needs immediate attention.
To address this issue, start by adding a generous amount of baking soda into the sink drain. Let it sit for a while without running any water for 15 minutes. Then, pour 1/4 to 1/2 cup of white vinegar down the drain, observe the bubbling reaction, and wait for another 15 minutes.
This simple solution should effectively eliminate the odor. To avoid future problems, remember to wash your dishes promptly instead of letting them accumulate.
2. Use Warm Water on Tough Stains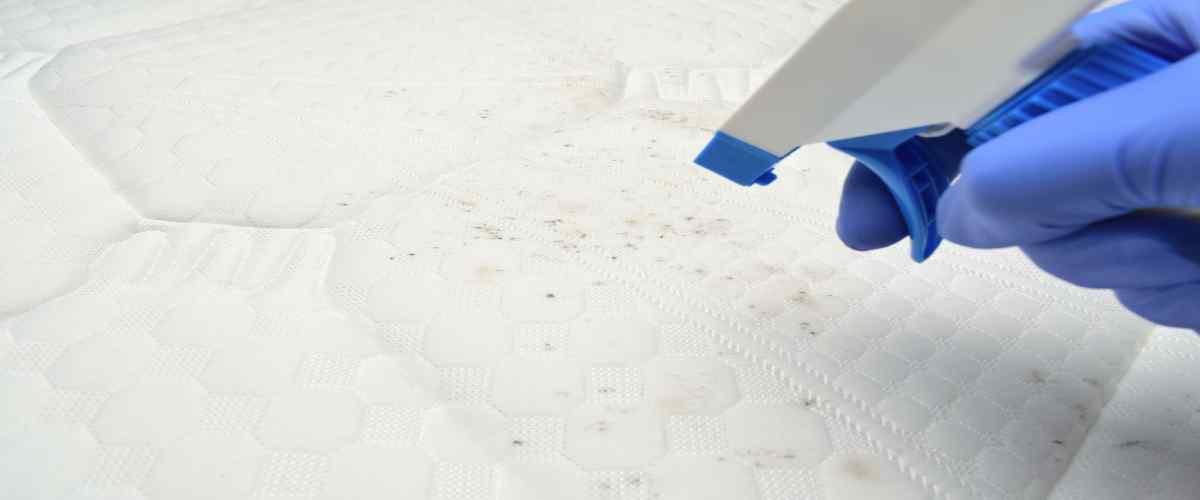 What you need to do is use warm water, and a clean cloth, coupled with a good quality tile cleaner, which shall help you to scrub the dirt, grease and stains off from the tiles. Then you may go ahead and wipe the tiles over with a clean cloth and warm water, and repeat the process if persistent stains remain. . You may also use water-absorbent kitchen cleaning wipes that are available in the market. Finally, dry the kitchen tiles with a clean tea towel for a glossy professional finish.
3. How to Clean Your Baking Sheets?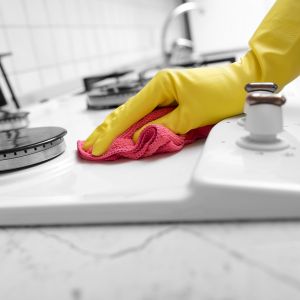 Use hydrogen peroxide and combine it with baking powder. This iconic duo of baking powder and hydrogen peroxide can be instrumental, as it helps you restore more than just your sinks and tub. It can add a fresh sheen to the baking sheets as well.Sprinkle your sheet with baking powder, spray it with a few sprays of hydrogen peroxide, and then finish it off with one more layer of baking powder. Come back in a few hours, then go ahead and wipe down the sheets to reveal your freshly cleaned baking sheets.
Read: The Finest Deep Cleaning Services in Pune
4. Clean Your Oven While You Sleep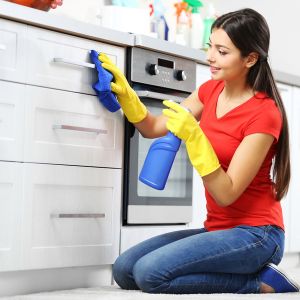 Forget auto-clean; if you use this high-temp oven setting, it is known to set off a mini fire within your home and can leave your kitchen in a smelly funk. Instead, all you have to do for this kitchen cleaning hack is fill up an easy deodorise and spray bottle with a solution of ⅓ cup water, ⅓ cup white vinegar, and half a cup of baking powder. When the oven has cooled down, remove the grills and coat the inside with the solution. Make sure you aren't touching the heating elements.
Do this at night and let this kitchen cleaning hack work its magic.
5. Make Sure to Wash Your Oven Rack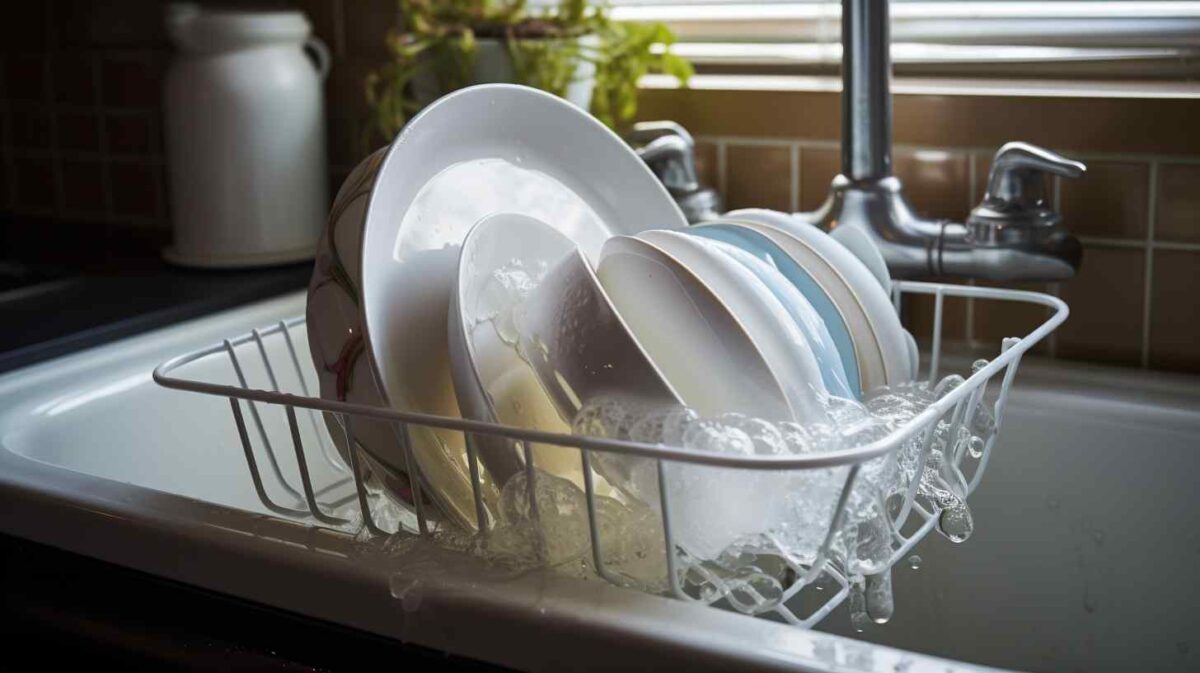 Powdered detergent is not only for washing clothes. Bring back the original lustre of your oven racks without scrubbing and scratching the shelves by soaking them in a tub that is filled with powder washing detergent. Once you do this, let it sit for at least four hours, giving this effective kitchen cleaning hack enough time to start working before removing and rinsing with clean water.
Read: How to Get Rid of Mosquitos at Home?
6. Polish Your Woodwork with Lemon Oil and Vinegar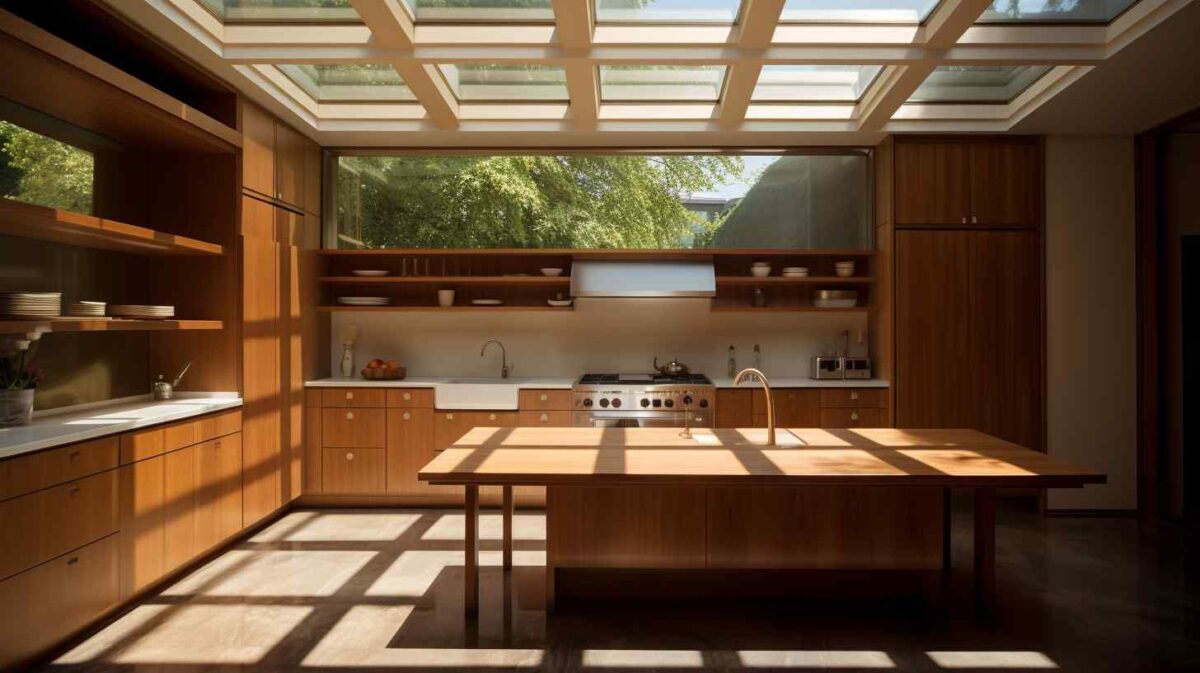 This DIY kitchen cleaning tip is an excellent substitute for wood polish. It leaves a lovely scent and shines that is bound to make the surface not only look good but, at the same time, smell great as well. You'll need 2 parts vinegar, 2 parts olive oil, and 1 part lemon juice; you can add as much as you need as per your requirement.

Read: Proven Tips and Tricks on How to Get Rid of Small or Big Rats at Home
7. Clean Your Kitchen Cabinets
You may clean your kitchen cabinets by using your vacuum. What you can do, instead of having to waste time trying to pick up crumbs with a cloth, push the vacuum brush attachment to suck them. This kitchen cleaning tip works wonders on pantry shelves, too.
8. Wipe Down Your Range Hood with Oil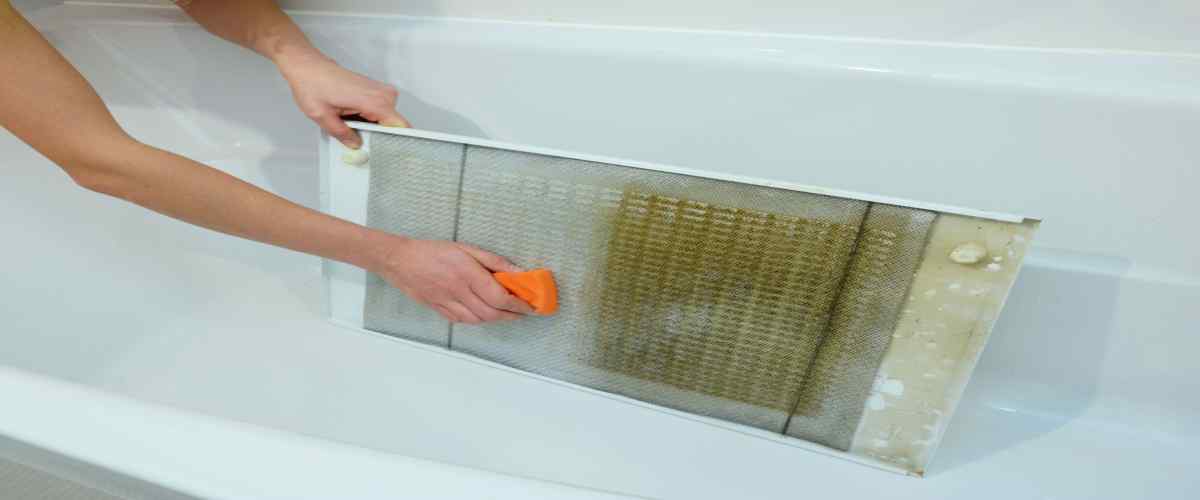 As you can probably see, your range hood is a grease magnet, and dust latches onto it over time; the surface does get harder to clean with ordinary sprays. One of the best-known kitchen stove cleaning hacks is to use vegetable oil. For this kitchen cleaning hack, just add a few drops to a cloth or paper towel, wipe the surface down, and the grime is gone.
Read: Carpet Cleaning In Noida
9. Soak Your Range Hood Filter
So, you are searching for kitchen cleaning hacks to help clean your stove's hood filter? Well, it's true; the filter on your stove's hood vent can get greasy, dusty, and gross fast. To clean it, boil water in a large pot and gradually add 1/2 cup of baking powder. Next, you need to put the filter in the pot tosoak. If the entire filter doesn't fit inside the pot, you can wash each side separately. Caution it may be hot, so when following this kitchen cleaning tip, make sure to use gloves!
10. Freshen Up the Garbage Disposal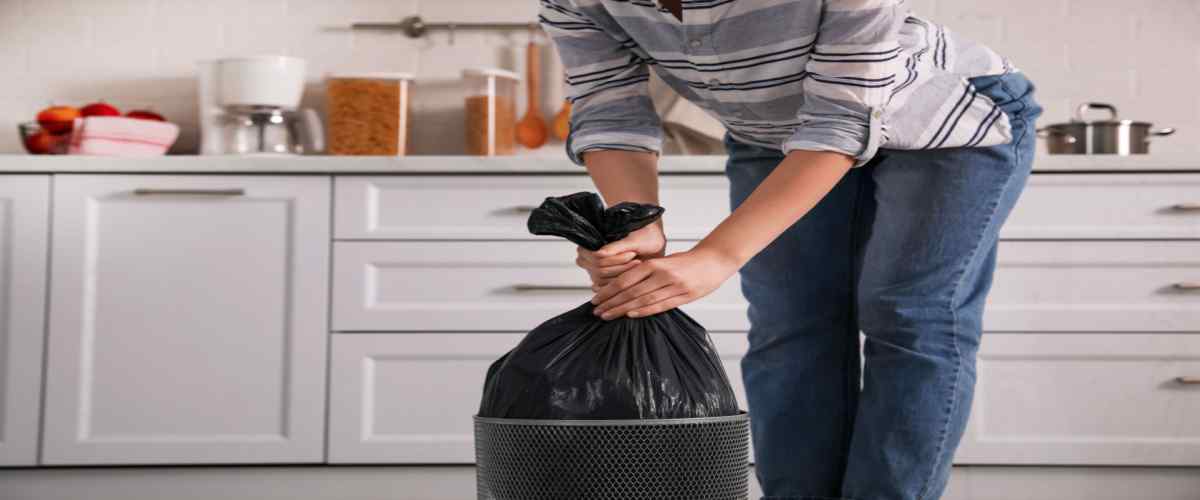 To neutralise odours and clean your garbage disposal, toss in a few lemon or orange peels along with a cup of ice cubes. Turn on the disposal and let it work its magic. The citrus helps to combat odour, and the ice helps clean the blades.
11. Use Baking Soda for Pots and Pans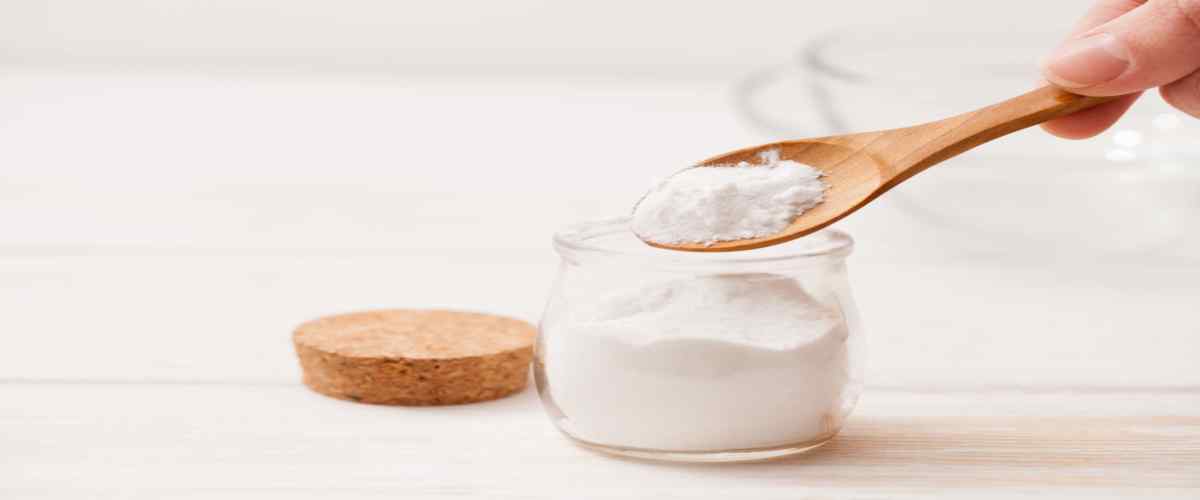 For stubborn burnt-on food residue in your pots and pans, sprinkle a generous amount of baking soda and add a bit of water. Let it sit for a couple of hours or overnight, and then scrub. The baking soda helps break down the burnt-onfood, making it easier to clean.
12. Microwave Cleaning with Vinegar and Water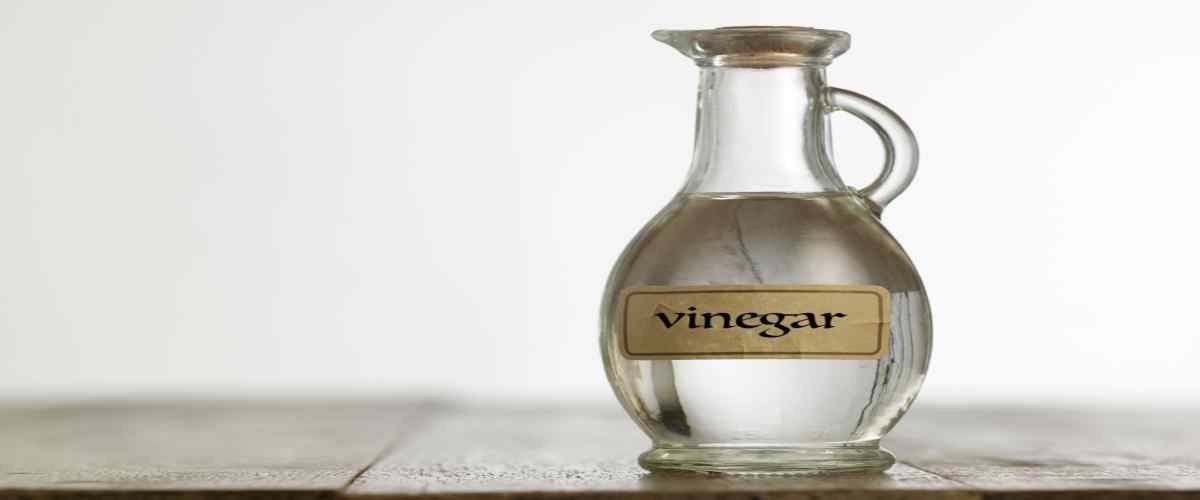 Fill a microwave-safe bowl with one cup of water and 1–2 tablespoons of vinegar. Microwave on high for 5 minutes. Carefully remove the bowl (it will be hot) and wipe down the inside of the microwave with a sponge. The steam helps loosen grime and stains, making them easy to wipe away.
13. Descale Your Kettle with Vinegar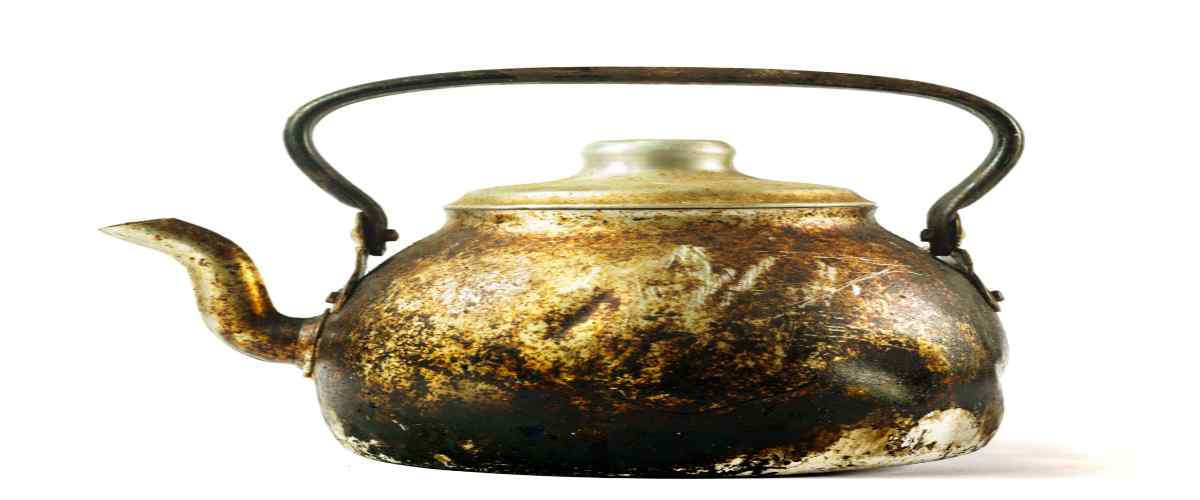 To remove limescale build-up from your electric kettle, fill it with an equal mix of water and white vinegar. Boil the liquid, then let it sit for at least an hour before rinsing thoroughly.
14. Keep Stainless Steel Spotless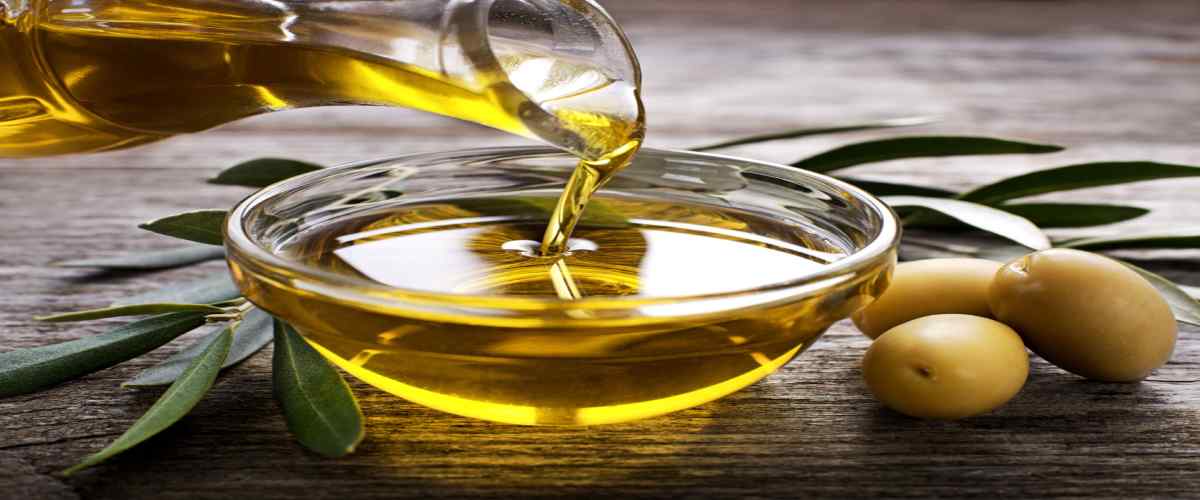 To clean and polish stainless steel appliances or sinks, apply a small amount of olive oil to a soft cloth and wipe in the direction of the grain. This will remove smudges and fingerprints, giving the stainless steel a clean, shiny finish.
Owning a house is indeed a huge responsibility, but at the same time, it is also very rewarding. You've invested in something you can call your own. And when you invest in something, for sure, you'd like to see it thriving. You needn't worry about a stressful day cleaning up your space; you can read this article on kitchen cleaning tips and tricks to help you out. If you are bogged down with too much work, don't stress. Just click the link below to hire the best professional cleaners in the industry. NoBroker Cleaning Services will take of things for you.
Frequently Asked Questions
Q1. Hack on how to clean a black stone kitchen sink?
Ans. You have to take a spray bottle and add half water and half white vinegar. Then you will have to spray your whole sink with this solution and gently scrub the surface. Whilst doing so, ensure to pay close attention to any problem areas. Once you're happy and you feel like you've cleaned the whole sink, rinse all the vinegar away and then dry it with a separate cloth.
Q2. What is some kitchen cleaning tips, tricks and tricks?
Ans. 1. Divide your kitchen into 3 or 4 primary zones. 
2. Wash the dirty dishes accumulated in zone 1 and add them into your utensil rack.
3. Post this hand wash and dry all the dishes in the other zones.
4. Carry on to wipe down your countertops in the remaining zones and dry the sink.
5. And then, last but not least, let the cycle continue.
Q3. What are some quick kitchen cleaning tips?
Ans. Here are eight steps to quickly help you clean your kitchen.
1. Clear the clutter off your countertop.
2. Then clean the sink and the drainage system.
3. Follow this by dusting the tops of the fridge and cabinets. 
4. Clean the smaller appliances.
5. Then clean anything else that stays out on your counters. 
6. Post this scrub down the exterior of your stove and oven. 
7. Wipe all your counters. 
8. Deep clean the sink.
Q4. What are some cupboard-cleaning hacks?
Ans. What you may do is mix a 50:50 solution of vinegar and warm water in a spray bottle. Then you have to add a few drops of liquid dishwashing solution that is ideal for getting rid of grime from surfaces. Lastly, spray the solution outside the cabinet doors and let it sit for a minute or two. Post this, and wipe it down with a cloth. 
Q5. How to easily clean kitchen stains on your stovetop? 
Ans. Make a paste from equal parts of the solution of baking soda and water. Then you need to apply it to the tough or stubborn stains on the burner. Post this, allow it to soak for up to 20 minutes, and then scrub the burner with a damp sponge.