Like any major milestones achieved in life, so is purchasing a home for a family person. After all, the bliss of having a place to call their own, rather than paying off rent is second to none. But at some point, every home buyer deliberates on what's best? Is it an independent home, a flat in a small apartment building, or one in a huge gated community? Even though it's completely normal to consider top priorities, some hesitations are warranted. So how does a family person finally settle for 'the one' after weighing in all the options? The deal is finally sealed after a gated community that ticks off all their boxes. This can in terms of luxurious services, additional security, and high return value.

But, if you are wondering, what is a gated community, then let us explain in brief. This is a luxe community that provides the homeowners with a sense of exclusivity that regular housing complexes do not provide.
Read: Everything You Should Know About Buying A Penthouse In India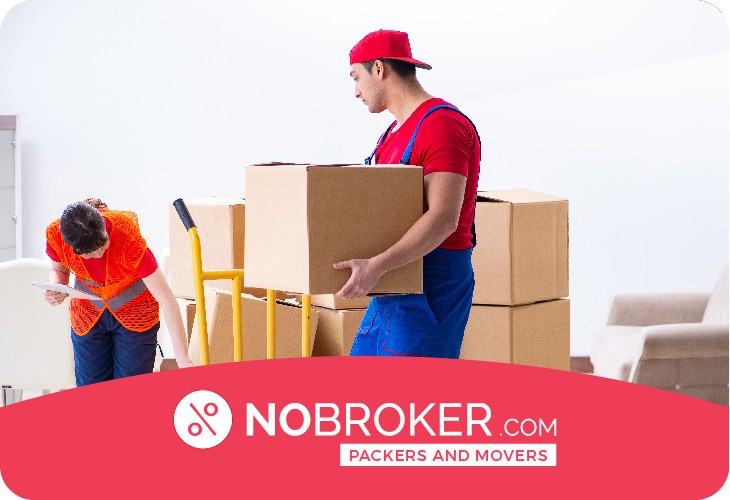 Book Best Packers & Movers with Best Price, Free Cancellation, Dedicated Move Manager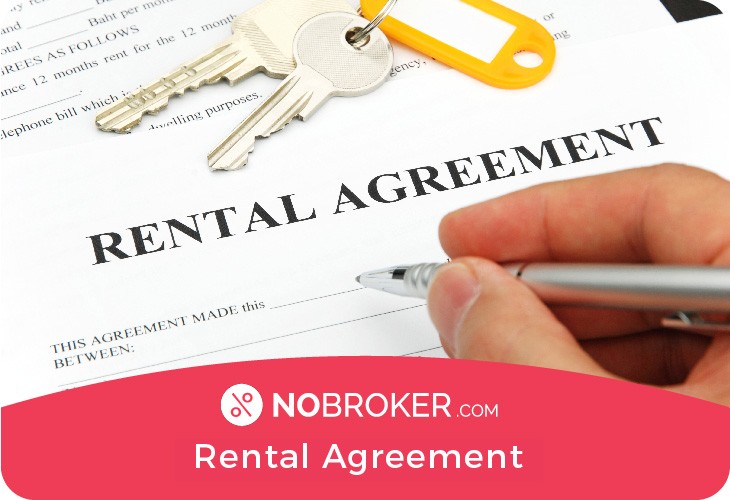 Get Rental Agreement With Doorstep Delivery, Super Quick & Easy
This is third
This is third
This is fourth
This is fourth
This is fifth
This is fifth
This is six
This is six
This is seven
This is seven
This is eight
This is eight
When buyers finish signing the papers and hand over the keys to their new property, they feel all their waiting just paid off. They take pleasure in the excitement of reaching the point where they can focus on the must-haves rather than great-to-haves. So even if they don't get an extended patio, they still love the facilities the gated community offers, such as the elite neighborhood, the gorgeous yard, and the right number of rooms. Plus, there are a lot of benefits that a gated compound can provide for you and your family. Before we go into reasons to explain why a family person prefers a gated community, let us take you through the meaning of gated community.
What is Gated Community?
A gated community offers its residents luxe amenities within an enclosed setting. Residents belong to a similar social status, which is what most family people prefer. They have a tighter security system at all times that records the details of everyone entering or leaving the community. The added security provides better protection against theft of valuable property. Cameras are installed in every corner to keep an eye on anything suspicious.
What are the Amenities Offered in Gated Community in Pointers?
Now that we have made you clear about the meaning of a gated community, let's move on to the reasons why families prefer a gated community.
Added Security
The security of gated communities remains pretty tight 24/7. This serves as a great deterrent for thefts and accidents. Although this doesn't serve as a guarantee for mishap reduction, they monitor the visitors who come and go. This routine helps residents to feel safer in their homes. There are many gated communities that have lower crime rates too, because of maintaining tight security measures. So there is some kind of validation that families are safer when living in this type of gated community entrance.
Read: How To Pick Your Flat Amenities?
Quieter Atmosphere
Unless a neighbor has an emergency, they won't be meddling in people's business. People usually mind their own business in a gated community. Because of tight security, no one violates the traffic speeding rules. That is the reason why these neighborhoods are quieter and more serene. Less traffic also means that noise pollution is at a minimum, making residents feel at peace even when living in an urban setting. For a family person, living in a gated apartment means living in a neighborhood within a bigger area that you can call your own.
Feeling of Exclusivity
One of the benefits of living in a gated community is that families enjoy the opportunity of being part of an exclusive neighborhood. They enjoy the feeling of living together with a selected group of families that have exclusive amenities and facilities. Some people enjoy staying with people of similar status because they share an understanding of the set of rules. In this way, they can maintain the decorum of the place.
Read: 10 Things to Keep in Mind Before Buying an Apartment in Bangalore
Strategic Locations
Gated communities are commonly situated at strategic locations. This means it is at the hub of the city and in close proximity to shopping malls, dining, schools, hospitals, and entertainment centers. Its location also ensures easy accessibility to all other basic amenities.
Luxurious Recreational Facilities
All gated community houses in India have exclusive rights for homeowners. This means, when a person purchases a home in this community, they have access right to deluxe amenities usable at their convenience. These services are planned to offer an improved standard of living for its residents. Builders are constantly upgrading modern luxe services. Other common facilities include swimming pools, playgrounds, fitness centers, spas, sports courts, and many more.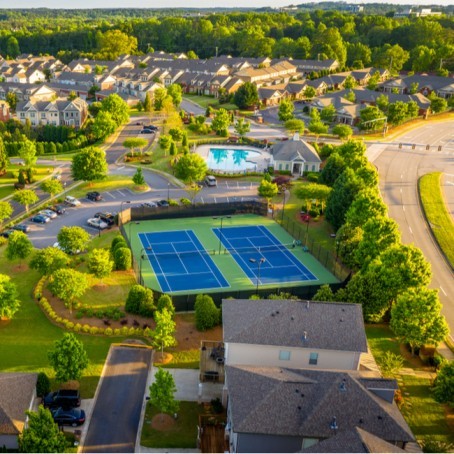 Greater Sense of Community
Another good thing that family people love about gated community homes is how it creates a strong sense of community. They can completely be at ease when they gather for social gatherings or even daily activities. Everyone is friendly and helpful towards each other which makes one feel like they belong to a community.
Less Solicitation
With restrictions at the gate, there are fewer solicitors. Your only interference is likely to be your delivery person, but no pushy salesmen.
Read: Understanding Fractional Ownership and How It Is Affecting the Commercial Real Estate World
Greener Environment
Living in an environmentally friendly place has many benefits, along with being cost-effective. Not only do the residents safeguard the environment, but enjoy fresh air, lower bills, and increased energy efficiency. This is a good way for families to settle in for the long term because they don't wish to leave a place that provides overall healthy living.
Privacy
How does a gated community serve its purpose when it comes to privacy? It safeguards people and helps them carry out daily activities without any interference. This means families can enjoy their daily walk or spend time on their front porch with limited interference.
Higher Returns
Another benefit of a gated community, is that the demand for homes offsets the supply that's existing every year. This profit means a higher selling price for those who wish to sell in the future. Gated communities remain consistent with their services and additional benefits that never diminish the desirable conditions. If you wish to settle down with your family in the traditional suburb, then gated communities will be one of the best options.
The Disadvantages of Gated Community
Although there are a good number ofreasons to love a gated community, we simply cannot ignore the few inconveniences. We have listed them below:
Gated houses are more expensive compared to standalone buildings
Maintenances charges are also higher in gated communities
Visitors have to seek permission for entering the gated community
Gated homes are difficult to find in prime areas as they require lots of space for construction
Tips to Buy Gated Communities
If you are looking to buy gated community houses, then you should keep few things in mind.
Choose a home that is located in the heart of the community so you do not face disturbances due to the enter and exit movements
Select a reputed builder to enjoy long-lasting services
Get a clear estimate of monthly maintenance charges. Sign the papers only after assessing your financial stability. Make sure you will be able to clear the payment without missing a deadline
Check the security arrangements for the gated community entrance
Gated houses are situated away from the city center and are often unsafe. Robbers usually take advantage because of this so keep this in mind before going for a gated community
A gated community might not be the right fit for you if you are a bachelor looking for a free lifestyle. They have their own set of rules which residents have to live by
Gated community houses might not be for you if you are looking to renovate it to your personal style. There are certain guidelines for every member of the community to obey
From the outside, it's easy to notice the appeal of a property in gated homes. From the well-maintained landscape and sense of security that comes with the all-time gatekeeper, it is safe to say that a gated community offers a predictable living experience. If you're considering a property in one of these gated community houses, be sure to check out options on NoBroker. There are resale homes and brand-new homes available in gated communities and they are all 100% brokerage-free! Click the link below to start your search on NoBroker.
FAQ's
What is a gated community?
According to Wikipedia gated community definition "is a form of the residential community or housing estate containing strictly controlled entrances for pedestrians, bicycles, and automobiles, and are often characterized by a closed perimeter of walls and fences. Similar walls and gates have separated the quarters of some cities for centuries. Gated communities usually consist of small residential streets and include various shared amenities."

How are standalone buildings different from gated communities?
A standalone building is referred to as an independent house, bungalow, or villas. Gated communities are a residential community, where it is a group of villas and houses that share common amenities and facilities.
Are gated communities safe and secure?
Gated communities ensure security at all times. A family person is advised to check into this thoroughly before making a decision.
Is going to a gated community a crime?
Visitors are not allowed inside the premises unless they have permission from the residents. One cannot enter the premises without entering their personal and contact details.
Should you buy a flat in a standalone building or a gated community?
It depends on your needs and requirements. Standalone buildings are located in a central location, while gated communities are secluded from the city.