Explore the realm of exterior painting and learn how it can transform the aesthetic appeal of your property. Learn the fine art of selecting the ideal exterior paint colours, examine professional advice on the best paints for lasting results, and find out how painting the exterior of your home can greatly raise its worth.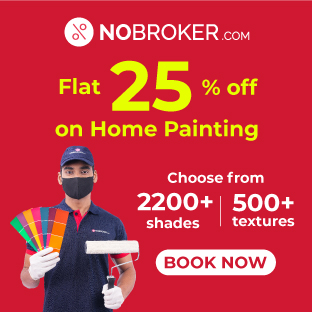 You can unwind with NoBroker's expert painting solutions. This is a comprehensive manual on harnessing the power of exterior painting to achieve outstanding results, whether your goal is to update the façade of your home or draw in potential purchasers.
Read: Exterior Painting Service in Ahmedabad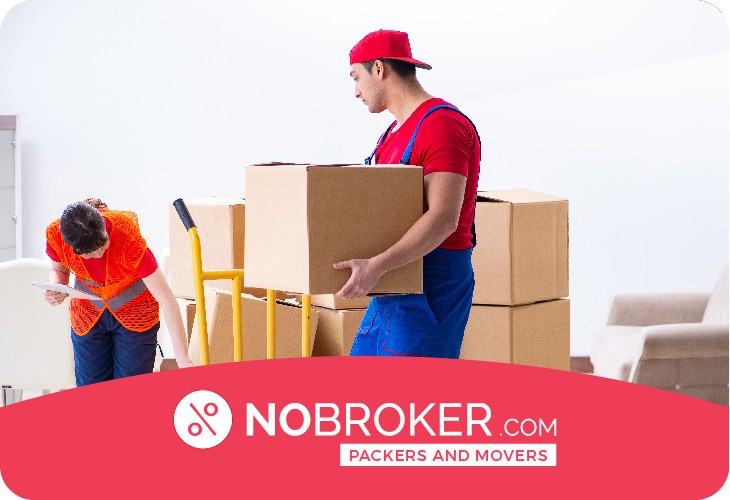 Book Best Packers & Movers with Best Price, Free Cancellation, Dedicated Move Manager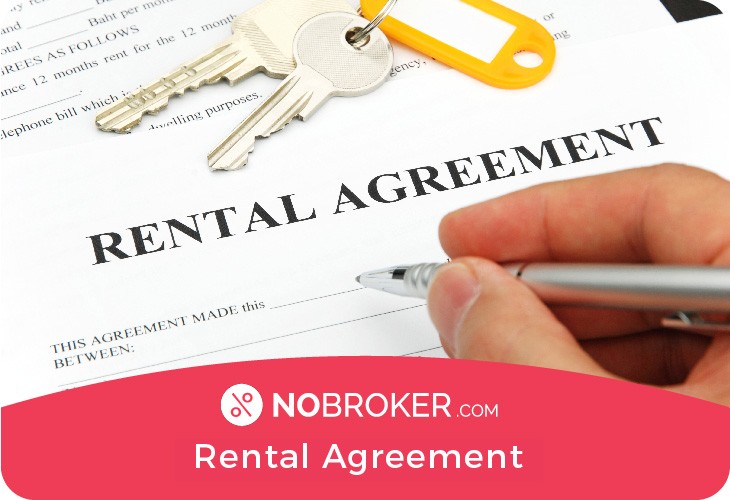 Get Rental Agreement With Doorstep Delivery, Super Quick & Easy
This is third
This is third
This is fourth
This is fourth
This is fifth
This is fifth
This is six
This is six
This is seven
This is seven
This is eight
This is eight
Making the Right Choice of Exterior Paint Colours for Your Mumbai Home
Maintaining a building or home's general appearance and condition is mostly dependent on exterior painting. It protects against weather elements like sun, rain, and wind, by preventing damage to the exterior surfaces. A nicely painted exterior also improves curb appeal, raising property value and creating a favourable first impression on guests and potential buyers.
Decoding the Power of Colour Psychology: Crafting Desired Ambiences
When choosing exterior paint colours, take into account the psychological effect they have on conjuring up particular ambiences and moods. There are several pricing options available from well-known brands like Nerolac and Asian exterior paint.
Aligning Exterior Paint Colours with Architectural Styles: Striving for Coherence
It's crucial to match your exterior paint colours to your home's architectural style in order to create a unified appearance. An expert exterior painting contractor can help you choose the appropriate colours and finishes for your project, whether it has a conventional or modern style.
Comprehend the Vitality of Exterior Painting
For those who are budget-conscious, the cost of external painting, like the cost of Asian exterior paint, is an important factor to take into account. It is worthwhile to look into affordable choices without sacrificing quality.
Exterior Painting: Heightening the Visual Appeal and Value of Your Property
Numerous advantages come from investing in exterior painting, including raising the market value and curb appeal of your home. Beautiful house paint from professional residential exterior painting services revitalises the exterior and increases its appeal to potential buyers.
Understanding How Exterior Colours Affect Perception and Value Psychologically
People's perceptions of the value and appeal of your property are significantly influenced by colour. The correct exterior paint, such as premium outdoor white priming paint, can add a touch of sophistication and elegance to a building.
Uncovering Trustworthy Exterior Painting Services in Mumbai
Finding a trustworthy painting contractor is essential for a smooth and successful painting project. It is wise to ask friends, family, or neighbours who have hired reliable exterior painting professionals for advice. A list of trustworthy local interior home painters or residential painting companies may also be found on online platforms and directories.
Analyzing Professional Painting Companies: Vital Factors to Consider
It's crucial to assess expert painting companies based on certain criteria while looking for trustworthy exterior painting services. Consider factors like experience, knowledge, reputation, client testimonials, and portfolio. Look for a business that has a track record of providing excellent results and hassle-free service.
Read: Wallpaper for Wall Price 2023
NoBroker's Expert Exterior Painting Services in Mumbai and Their Benefits
You can rely on NoBroker's competent and knowledgeable painters, who are masters at remodelling your home's exteriors. Benefit from our attention to detail, use of premium materials, and commitment to meeting deadlines. NoBroker is your best choice for exterior painting needs, thanks to our dedication to hassle-free service.
Explore the Broad Spectrum of Services Delivered by NoBroker's Highly Regarded Painting Experts
NoBroker's reputable painters offer comprehensive exterior painting services, covering all your requirements. Our professionals handle the entire process, including paint application, surface priming, and preparation. With their expertise and meticulous approach, NoBroker's painting specialists deliver excellent results, whether it's a complete exterior repaint or refreshing specific areas.
Scheduling NoBroker's Professional Exterior Painting Services for Mumbai Homes
NoBroker is an online platform that makes it easier to look for and reserve professional services, such as exterior painting. Users can connect with trustworthy and knowledgeable exterior painting contractors by utilising the platform's huge directory of vetted service providers.
Easily Schedule NoBroker's Expert Exterior Painting Services
The process of hiring NoBroker's expert exterior painting services is simple and straightforward. You may easily browse among our painting services on our user-friendly platform, choose the one that best meets your needs, and place an order. You can reserve a convenient date and time for the painting project with only a few clicks, providing a simple booking process.
Read: 2 BHK Painting Cost in Top Cities (Bangalore, Mumbai, Delhi, Pune, Chennai, and Hyderabad)
NoBroker provides a simple online scheduling tool that makes it simple to reserve the perfect time frame for exterior painting services. Enjoy the freedom to select the schedule that best suits your needs, assuring a quick and easy painting process.
Enhancing Property Value in Mumbai: The Impact of Curb Appeal and Exterior Painting
The value of your home can be greatly enhanced by improving the curb appeal of your home, which is greatly aided by exterior painting. Your home will look more updated and well-maintained with a fresh coat of paint, which will appeal to potential buyers. You may make a good first impression, create a friendly environment, and increase the overall value of your house by making an investment in exterior painting.
Explore robust and weather-resistant possibilities that are ideal for the unique climatic conditions found in India.
India's climatic conditions demand exterior paints that can withstand intense heat, monsoons, and other elements. Opt for tough, weather-resistant paints specifically designed for Indian circumstances. These paints endure peeling, cracking, fading, and protect your home's exterior, maintaining its appeal. Choose dependable, long-lasting paints tailored to the Indian environment.
Consider the following qualities when choosing the ideal paint for your Indian home:
Weather Resistance: The weather in India can vary dramatically, from scorching heat to heavy monsoon rains. For paints that can resist severe weather conditions, look for those that are specially designed for them. Extreme heat or moisture shouldn't cause them to fade, break, or peel.
Read: Asian Paints Apcolite Price 2023
Durability: Choose paints with excellent wear resistance so they can survive wear and tear over time. This is crucial for outdoor surfaces that are continually exposed to the sun, rain, and dust. A long-lasting paint will keep its attractiveness and safeguard your home.
Mildew and Fungus Resistance: It's critical to select paints that have resistance to mildew and fungus, given the high humidity levels in many areas of India. This function will keep your painted surfaces clean and hygienic by preventing the growth of unsightly mould and mildew.
Ease of Application: Whether you're hiring painters or doing the painting yourself, think about choosing paints that are simple to apply. If you want to save time and effort during the application process, go for paints that have good coverage and only need a few coats.
Colour Retention: It is crucial to use colours that won't fade and will stay true over time. To guarantee that the exterior of your home keeps its aesthetic appeal for years to come, select paints with outstanding colour retention capabilities.
Eco-Friendliness: Choose paintsthat are low in volatile organic compounds (VOCs) and environmentally friendly, if you value environmental sustainability. These paints are safer for the environment and your health, and they contain fewer emissions.
By taking these into account, you can choose the best paint for your Indian home that delivers toughness, weather resistance, and lasting beauty.
Frequently Asked Questions
1. How much does exterior painting cost per square foot?
The cost of exterior painting per square foot can vary depending on several factors. It's best to get a personalised quote from professional painters such as NoBroker Home Exterior painting services for an accurate estimate.

2. How often should I repaint the exterior of my house?
The frequency of repainting your house's exterior depends on various factors such as climate, exposure to elements, quality of previous paint job, and personal preference. Generally, it's recommended to repaint every 5-10 years to maintain its appearance and protect the surfaces.

3. Can I paint my home's exterior myself?
While painting your home's exterior yourself is possible, it requires proper knowledge, skills, and equipment. It's crucial to ensure proper surface preparation, choose the right paint products, and follow the correct application techniques. Hiring professional painters like NoBroker home painting services can guarantee better results and save you time and effort.

4. What are the benefits of hiring professional exterior painting services?
Professional exterior painting services like NoBroker offer expertise, experience, and access to quality materials. They ensure proper surface preparation, precise application, and long-lasting results. Professionals also save you time, and effort, and provide a hassle-free painting experience.

5. How do I choose the right exterior paint colour for my home?
Choosing the right exterior paint colour involves considering factors such as architectural style, surroundings, personal preferences, and desired aesthetics. It's helpful to gather inspiration, sample different colours, and consult with professionals for guidance in selecting the perfect shade for your home.

Painting Service in Top Cities in India