If I told you that you can choose a home to rent or buy without seeing it, would you think that it's risky, or impossible?  
Well, the truth is, that it is probably one of the safest and smartest things to do. Especially since we're all trying to stay safe and maintain social distancing. So, how is it possible to do this you ask? 
Choosing homes that can be viewed online 
If you go the old-fashioned route of finding a home through brokers, newspaper ads, or through friends/family, then you might not be able to see the house virtually. When an ad for any real estate is posted on a portal like NoBroker.in, then you get to see the home in a minimum of one, or two formats i.e picture and video. 
Owners normally use the phone cameras or sometimes even get professionals to come in and take pictures of the house. There are images of each room and even the exteriors that you can look at. The videos are basically video walk-throughs, where the owner has a continuous shot of every room in the house, starting from and ending at the main door. This home virtual tour gives you a very good idea of how the house looks, how big it is, what the views are and more.
What if there is no video available online? 
If a home does not have a video available online, then all you need to do is request the owner. You can contact the owner directly on NoBroker and ask them to give you a virtual tour of the house. In this case, both of you will decide on a time, then they will video call you from the house. You get a virtual tour that's as good as being there in person. You get to see each room from every angle and the owner can answer your questions in real-time.
Have people actually moved into homes without seeing it? 
Yes! People have been buying and renting homes without seeing it in person, since 2017-2018. In cities like New York, about 20% of buyers and renters choose homes based on virtual tours and video walkthroughs. It saves them the time, hassle and money involved in travelling to the property just for a visit.
What do you need to be wary of? 
There are many sceptics, and they have valid reasons to be sceptical too. But the truth is with the internet and a bit of research it is very hard to fool people. You can always verify pictures and videos by comparing them with other houses in the same building (for apartments) or even against those posted by builders and architects.
Each home listed on NoBroker has amenities listed, a description of the home and the neighbourhood as well. So, you can always cross-check what you see in the images and video with what is provided in the amenities list and description. NoBroker will even help you determine if the rental price is right with the Rent-o-meter.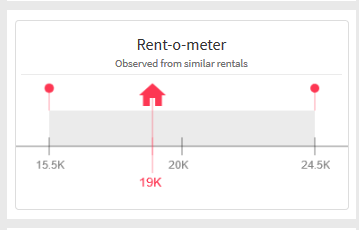 Who is this ideal for? 
Earlier, the process of buying or renting without a visit was best suited for those who either don't have the time, or those who are trying to find a home from out of state/country. Now, anyone can make use of video walkthroughs and virtual tours while looking for homes. You come into contact with fewer people, you don't have to travel, you save time and money.
If you're looking for a home, then check out the options that are available on NoBroker today. You can even drop us a comment below and we will try to find you the house that you've been dreaming of.