It takes determination, intuition, and focus to become India's top batsman and have one of the most fantastic cricket careers. That and more can be said of Virender Sehwag. People who have followed his work will be aware of his love for what he does. He is not just a well-known cricketer but also a talented analyst. We don't know enough about his personal life, even though we are aware of many fascinating details concerning his work life. The path of Virender Sehwag is a picture of the stuff that dreams are composed of. This gifted cricketer who achieved greatness was on the outskirts of Delhi, in Najafgarh.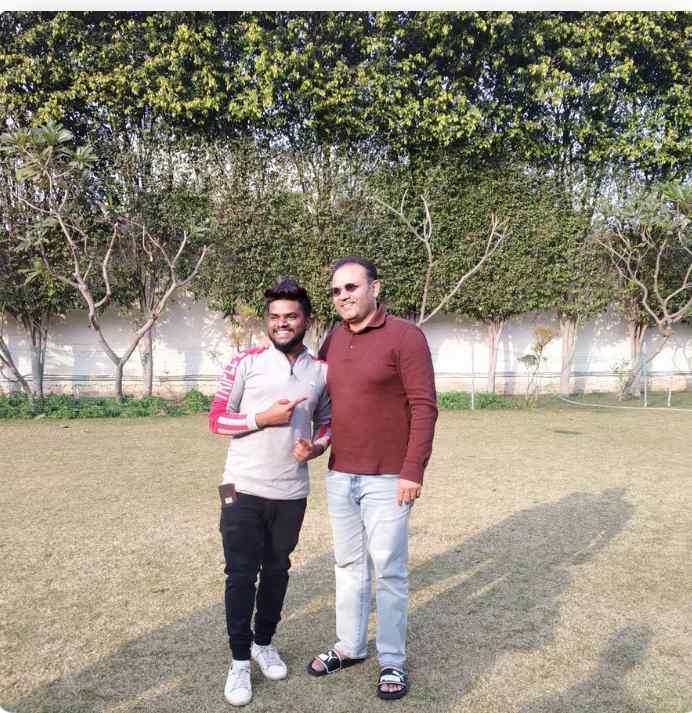 He is regarded as one of India's greatest batting legends since he powered the batting lineup as the opener for many years while scoring not one but two triple centuries in test cricket. In addition to being a well-liked television personality and famous pandit in his own right, he is now linked with prestigious educational institutions and successful sporting academies following his retirement.
Read: A look inside Shahrukh Khan House Mannat and Delhi's Home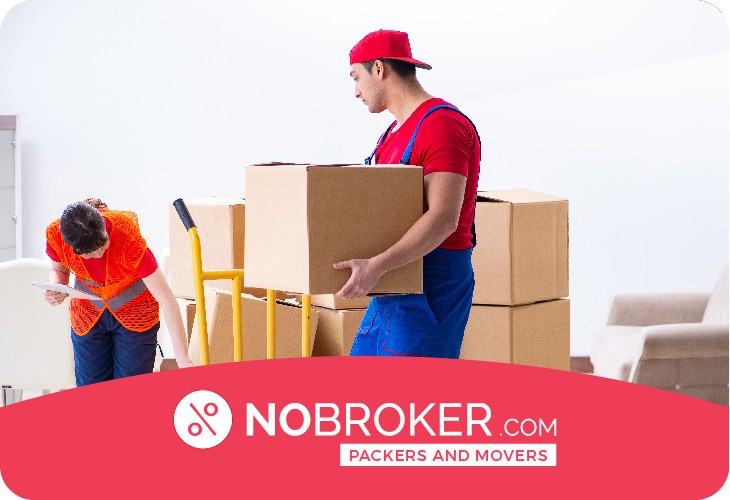 Book Best Packers & Movers with Best Price, Free Cancellation, Dedicated Move Manager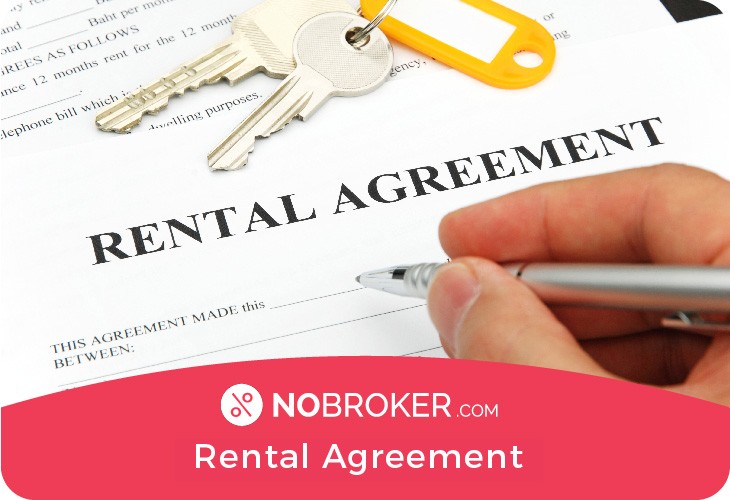 Get Rental Agreement With Doorstep Delivery, Super Quick & Easy
This is third
This is third
This is fourth
This is fourth
This is fifth
This is fifth
This is six
This is six
This is seven
This is seven
This is eight
This is eight
Virendra Sehwag House in Hauz Khas: Krishna Niwas
Virendra Sehwag appreciates the calm ambience of his opulent home, tucked away in a prestigious Hauz Khas alley. You can access Virendra Sehwag's mansion through a vast black gate and see its 12 luxurious rooms. Even though it is unobtrusive, Virendra Sehwag House's lighting is stunning at night. First and foremost, everyone is fixated on the Virendra Sehwag home's opulent decor.
In addition, Sehwag has a sizable room where he keeps all the medals, trophies, prizes, and commendations he has won throughout his career. You would be able to tell he is entirely dedicated to dogs if you followed him on social media. Additionally, they have a separate area in his Delhi home. At his home, the dogs have lots of space to roam.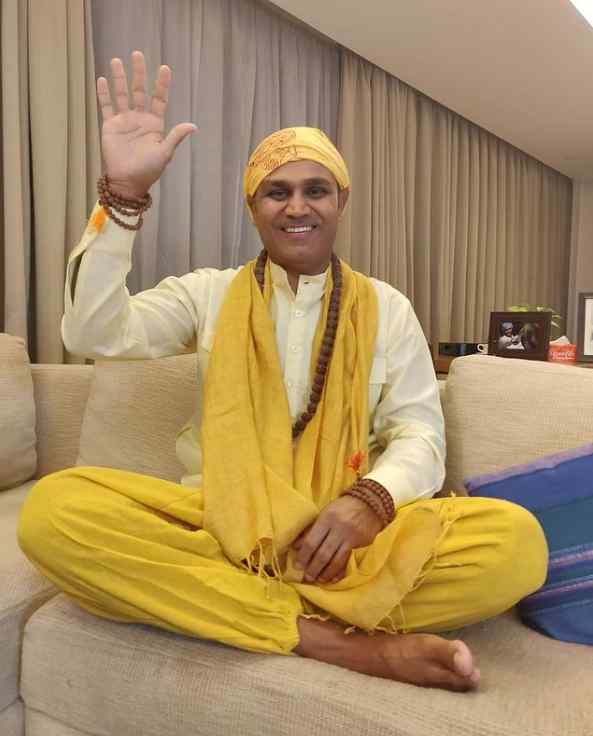 Sehwag house in Delhi is built with Indian and Western architectural elements. The entire building has been planned to maintain its openness. Like its architectural features, Virendra Sehwag's home's interior decor combines Indian and Western influences. The kitchen, where a sizable area was designated for conventional cooking on the floor, is where this is most obvious.
The residence of Virendra Sehwag, Krishna Niwas, is well-known to his fans. Journalists, PR agencies, other big celebs, and Sehwag's family members are all rumoured to visit the cricketer's residence while he's in town and his cook, priest, and fitness trainer. Virat Kohli, also a Delhi resident, frequently visits Virendra Sehwag's home!
Inside The Home of Virendra Sehwag
The house has lovely grounds, cutting-edge equipment, and Sehwag's expensive cars. Sehwag enjoys technology just as much. His extensive collection of electrical equipment makes this abundantly plain. His house is filled with smart TVs, appliances, music systems, and security cameras. When you walk inside Virendra Sehwag's home, the living room is the first thing you'll notice. Large parties can be accommodated in this enormous living room. On important occasions, he frequently hosts cricket and entertainment superstars at his home. Virendra Sehwag also films his quick engagement videos and other advertising material in the cosiness of his living space. Let's look at more details and Virender Sehwag's house inside pics.
Read: Dhanush's House in Chennai: a dream worth 150 crores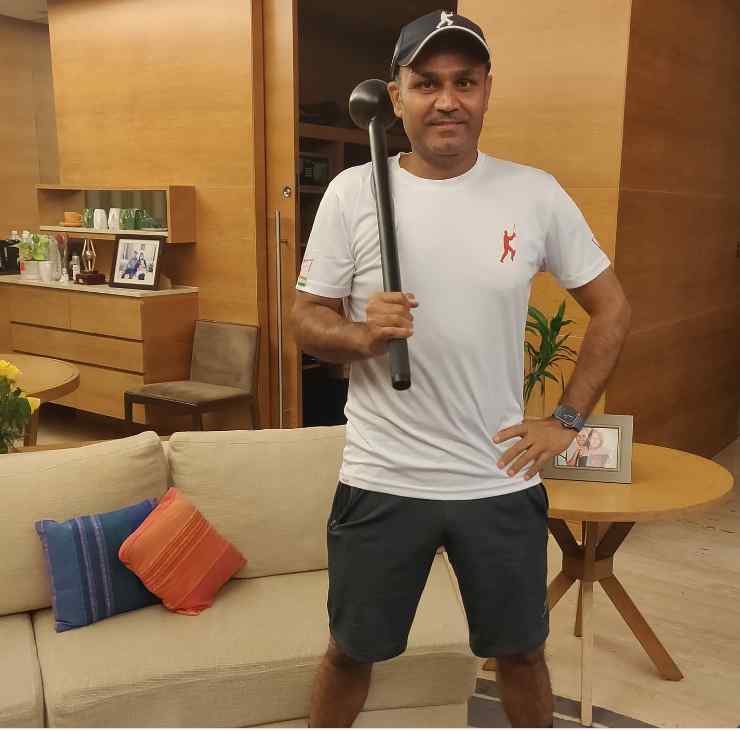 Comfy Bedrooms in the Virendra Sehwag House
The Krishna Niwas has towering walls and exquisitely crafted glass panes in every room. Every room in Krishna Niwas is uniquely created to meet the needs of each resident. The walls of the apartments are decorated with an ivory sheen. Additionally, each room features lovely paintings of various Hindu gods and goddesses as well as Virender Sehwag home photos of the family members. Since Sehwag is close to his parents, a large, hand-painted image of them is placed in one of the rooms.
Lavish Bathrooms
There are about 8 master bathrooms with jacuzzis in Virendra Sehwag's house. The restrooms at Krishna Niwas are all about relaxing the body as well as the mind to achieve total refreshment. The silver accents in every bathroom add to the large bungalow's luxury.
Read: Hardik Pandya House – The Rare Unrivalled Abode of Luxury and Elegance
Simple Kitchen in the Virendra Sehwag House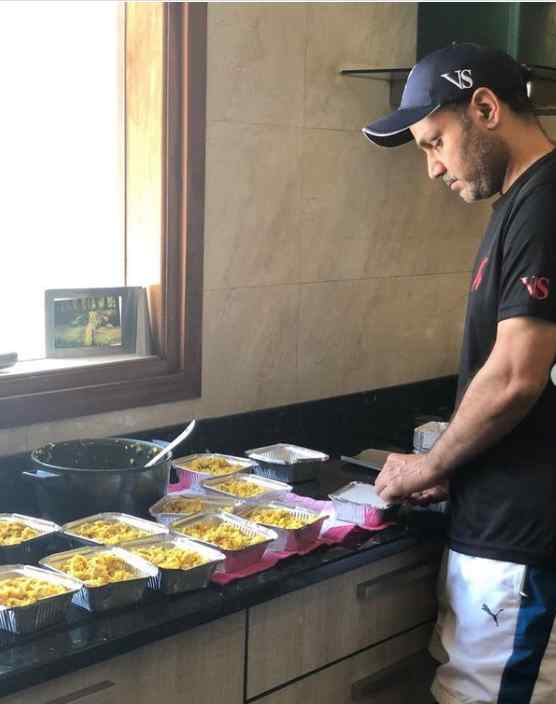 The bungalow also boasts a sizable dining space with an adjacent, efficient kitchen. Thanks to the oak cabinets and black shelving, it has a traditional sense. Virendra Sehwag enjoys cooking a variety of Indian dishes in his straightforward-looking kitchen.
View From Virendra Sehwag House's Balcony
The balcony in Virendra Sehwag's house is exquisite and features intricate woodwork. Additionally, the enormous balcony provides a wide-angle view of the sunrise and sunset. Sehwag frequently can be seen on his balcony waving to his admirers, who frequently line up outside the mansion to catch a sight of the cricket legend.
Lush Green Garden of Virendra Sehwag's House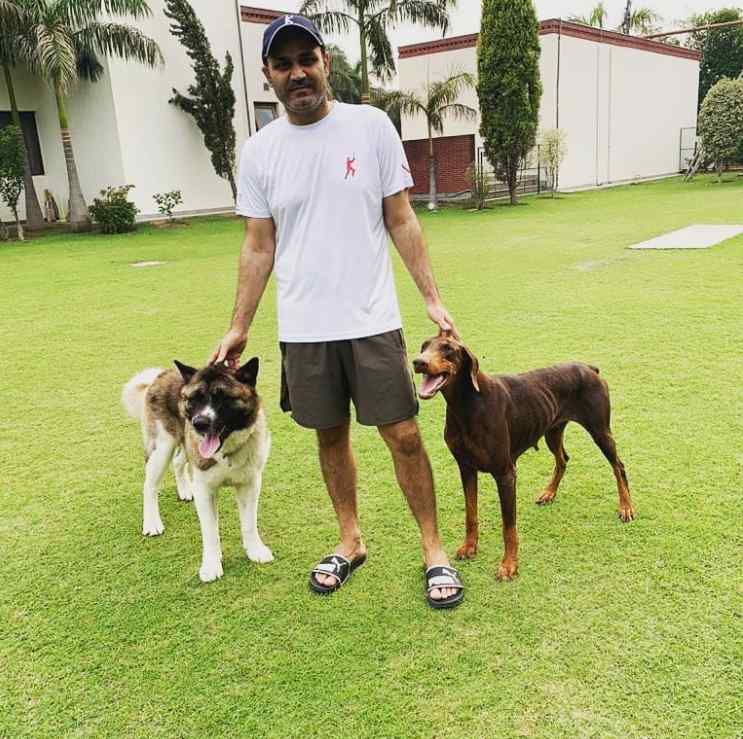 Being an athlete, Sehwag made sure the grounds of the opulent Virendra Sehwag residence included lovely gardens and a sports field. Along with playing sports like cricket, badminton, and badminton with his wife and kids, he enjoys practising yoga here. The Sehwag family is also seen eating breakfast in the seating area that is smack dab in the centre of the lawn.
Virender Sehwag House in Najafgarh
Before relocating to Hauz Khas, Virender Sehwag lived in another sizable, expensive house in Najafgarh. The living room was well decorated with delicate accents, and there was a specific metal mailbox with the surname "Sehwag's" prominently displayed. The slick black gate opened up to a magnificent living area and 12 spacious rooms with well-placed bathrooms and a kitchenette.
Read: Saif Ali Khan's House – The Luxurious Residences of the Nawab of Bollywood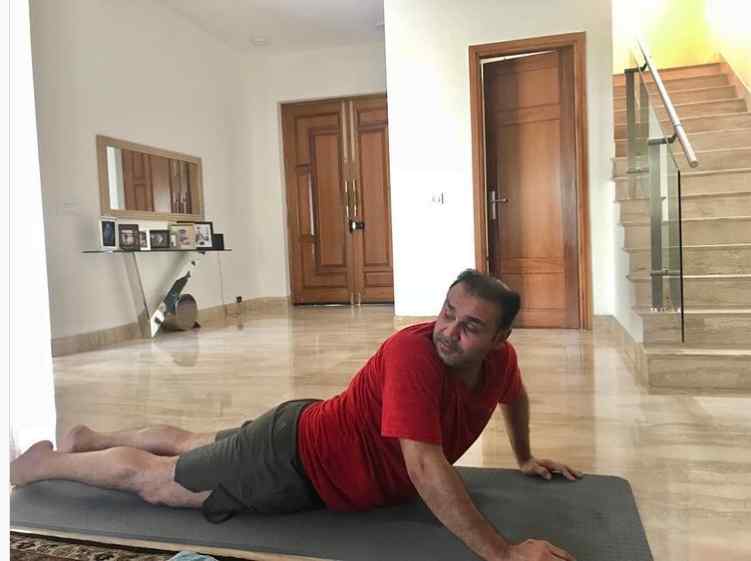 There was enough parking on the property for Sehwag to store his collection of high-end vehicles without any problems. The furniture immediately caught our eye despite the dim lighting! There was a particular trophy room filled with mementoes, awards, and other rare cricketing objects. The beautiful trophy display included shields with gold plating and mementoes honouring the achievements of the person we recognise as the Nawab of Najafgarh.
The house of Virendra Sehwag has a blend of western and Indian design features, with spacious living areas and a light atmosphere. Although modern, the interior design is traditional. An examination of the residence indicates the former Indian cricketer's love of technology. Numerous music systems, smart televisions, smart home appliances, and security cameras were among the household's electronic devices. The kitchen was more traditional, with plenty of room for fitting items such as premium refrigerators, cooking ranges, and cold storage. When wholly illuminated at night, the Najafgarh bungalow looks breathtakingly pretty.
Exclusive Information about Virender Sehwag House Najafgarh
Sehwag has areputation for having strong batting. He is also referred to as the prince of Najafgarh, but did you know that? Virender Sehwag comes from a little town called Najafgarh, which is close to Delhi. He began playing cricket at a young age and decided to make cricket his career in the home where he had spent his formative years.
Do you want to see what the interior of the house looks like? Here are a few intriguing details:
It does not resemble how it did when Virender Sehwag was a young child. The family recently refurbished it.
The living area is decorated with tasteful lighting and unique furniture as soon as you enter.
Sehwag's accolades, trophies, prizes, mementoes, and cricket-related stuff are kept in a trophy room.
The architecture of Viru's Najafgarh home blends traditional and contemporary styles. The open layout makes the space feel spacious and airy, especially in the living room.
As previously noted, Sehwag adores electrical devices. It makes sense that he would improve his Najafgarh home with the newest technology, appliances, and television.
Sehwag's home in Najafgarh is more significant than his residence in Hauz Khas, allowing for adding more appliances. The kitchen has the best cooking ranges, cutting-edge refrigerators, and cold storage.
About Virendra Sehwag's Net Worth
Virendra Sehwag's Net worth is a staggering 286 crores of Indian rupees. Sehwag's lucrative cricket career, regular salary from the BCCI, IPL investments, private enterprises, social media posts, and brand endorsements have all been his significant sources of revenue. More than INR 1.5 crore is earned by Virendra Sehwag each month, totalling INR 18 crore yearly. Sehwag also serves as an ambassador for numerous esteemed companies, including Boost, Samsung, Adidas, Reebok, and Hero Honda. His social media sites, particularly Twitter, where he has over 22 million followers, are another source of additional money for him.
Sehwag owns and operates several companies, such as a sports academy and a school, through which he has developed many athletes at the state and national levels. He also has a fleet of expensive vehicles. This is a Bentley Continental Flying Spur, which sells for about INR 3.4 crore. He also has a 1.5 crores rupees BMW 7 Series Luxury Sedan.
Virender Sehwag – Most Recent Information
Cricket enthusiasts are aware of Sehwag's high level of activity on Twitter. His clever remarks and tweets frequently make the news. People frequently mistake him because of his unique sense of humour compared to other cricketers. However, he is quick to express regret when his tweets offend individuals. And consistently sends his fellow members of the Indian cricket team kind wishes.
Ajaz Patel, a cricket player from New Zealand, recently received praise from Viru on Twitter for taking 10 wickets in a single inning. Ajaz is a Muslim Indian born in Mumbai yet holds a New Zealand passport. Although he does not represent India on the field, he undoubtedly feels a strong bond with those who do. Sehwag is one of them as well.
Professionally retired and living in Delhi, Sehwag continues to enthral cricket fans with his commentary. In addition, he oversees his school, the VS label, and a sportswear company. The golden cricketer captured hearts again during the Pandemic when he teamed up with Jubilant Foodworks and provided COVID-19 patients with free meals. Additionally, he collaborated with the Bhartiya Jain Sangathan, an NGO with headquarters in Delhi, to offer free oxygen concentrators.
To put it mildly, Virendra Sehwag House is a true paradise! The Krishna Niwas bungalow gives all the comforts of luxury and is stocked with all the abundant amenities. Virendra Sehwag House is a haven of tranquillity and comfort located in the southern part of the National Capital.

FAQs About Virender Sehwag
1. What is Virender Sehwag's house address?
Answer: The address of Virendra Sehwag's home is X-12 Hauz Khas, New Delhi, India, 110016.
2. What is Virender Sehwag's house price?
Answer: The price of Virendra Sehwag's home is 130.86 crores of Indian Rupees. It makes sense that it is challenging to acquire a home in Hauz Khas, one of Delhi's poshest neighbourhoods. Virendra Sehwag is naturally drawn to the beautiful vegetation of Hauz Khas because of his rustic upbringing.
3. How big is Virender Sehwag's property in Hauz Khas?
Answer: In Hauz Khas, Virender Sehwag owns a one-acre property.
4. What has made Virender Sehwag most well-known?
Answer: Legendary Indian cricketer Virender Sehwag is renowned for his reckless hitting prowess. He played opening batsman in all forms. The first Indian to accomplish this record, he hit two triple centuries in test matches. He also achieved a double century in ODIs.
5. What is Najafgarh Virendra Sehwag's house address?
Answer: The address of Virendra Sehwag's residence in Najafgarh, New Delhi, is 14/5, Laxmi Garden.