The pandemic has taken everything we know about the world around us and has turned it on its head. Those who never thought they could go a day without meeting friends now have to practise social isolation, those who loved giving hugs now have to practise social distancing, and those who saw homes as only a place to sleep are now wishing they had chosen better homes.
The same goes with those that thought they would never buy a home. There are a lot of people in this category, those that though buying a home is not important and you can save more by renting, are now changing their minds. If you're still on the fence, here's why you should buy a home now and move out of your rented home –
Price corrections
Real estate prices have remained almost constant in the past few years, but now it's likely that a price correction will take place. This price correction could mean housing prices might come down by 5-8% in the next few months. Some builders have already started to offer discounts on ready to move in projects, some have lowered prices on upcoming projects and most builders have very competitive pricing right now.
If you are worried about making an investment now and then having the price fall further, there are ways to safeguard your interest. Look into buying a New Project Assured Voucher from NoBroker. With this voucher you can block your dream home, if a price correction is made and the price falls further, then you have a guarantee from NoBroker and they will match the price for you. This assurance is valid till 31st Dec 2020.
Low interest rates 
The RBI has cut home loan interest and brought it down to about 7%. This is the lowest that home loan interest rates have been in over 15 years! This means that if you're looking to buy a home, you might be paying interest rates that are lesser than what you would have been paying a year ago.
If you rent a 2BHK and pay Rs.20,000-Rs.50,000 on rent, you can buy a house and you'll have to pay around Rs.19,000 on your EMI (for a 30 lakh home loan) and around Rs.38,000 on your EMI for a 60 lakh home loan. You will end up saving more if your buy a home than if you continue to live in a rented home.
Scope for negotiations is high
If you're a first-time homebuyer, and you have a steady income, your scope for negotiation is very high. The market crash, people losing their jobs, salaries being cut, and a general decrease in the flow of money in the economy has led to investors selling off homes at cheaper rates under duress.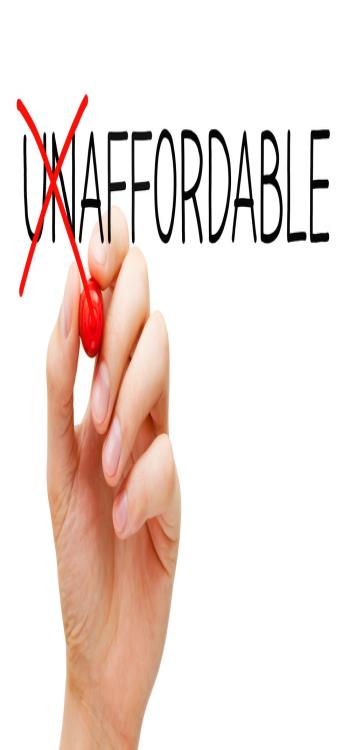 There is also a possibility of repossessed properties entering the market over the next few months. Many of those who lost their jobs or who have taken huge pay cuts can no longer pay off their loan EMIs. In this case, the lenders will repossess the property and auction it off to recover the money they have spent on it. At auctions, homes sell for anywhere between 20-30% less than their prevailing market rates. So, you might get your dream home for much less than you can ever imagine.
Property as an investment is always a good idea, especially now since the stock markets and mutual funds have lost their sheen. But, if you are buying property, it's important that you take your time and do some due diligence. Don't rush into any purchase and ensure your finances look good, not just now, but at least for the next 5-8 years.
You can start your home search on NoBroker, there are upcoming builder projects, ready to move in projects, and resale homes available all with ZERO brokerage. You even get knowledgeable and dedicated people to help you with your home search.