Anushka Sharma made her filmy debut with none other than superstar Shah Rukh Khan in the Aditya Chopra directed 'Rab ne bana de Jodi'. Today Anushka is a top Bollywood actor and is also a successful producer. She married the superstar captain of the Indian Cricket Team and the world's richest cricketer, Virat Kolhi. The power couple tied the knot in an exclusive December wedding in 2018.
Today the couple stays in a 34CR Worli apartment developed by Omkar Realtors and Developers project, Omkar 1973. The apartment is super spacious with a carpet area of approx 7000sq ft and is located in Tower C of the project, which enjoys a mesmerizing view of the ocean. Omkar Realtors are known for creating lifestyle brands and this project is no different. There is a pet-spa, crèche for your babies, a fully equipped gym, and more, for the residents to enjoy.
The world-class Omkar 1973 Towers will have a total of 400 lavish apartments.
Off, Dr. Annie Besant Rd, next to Neelam Center, Hanuman Nagar, Worli, Mumbai, Maharashtra 400030
The Dream Apartment
Anushka's four-bedroom apartment looks almost royal but she has added quirky art pieces and contemporary colours for a modern style. The house comes with 13 feet high ceilings and decks which extend from all rooms. The living room has been styled with darker hues with a touch of white and gold. Elegance is an understatement to define the interiors, with a grand piano, a wall dedicated to books and antiques, you will be transported into a palace.
The bedroom is marvellously done up in beige hues, much like the living room, also a touch of white and blue gives it a soft look. The textured and plush chairs, as well as bed linen, add charm to the huge space.  Although beige and white seem to be the theme colours, the couple have added a few quirky pieces of furniture, like the mirror in their bedroom, or the huge chandelier in the living area, for a youthful vibe. After all, the couple is young, famous, and fabulous, and that reflects in the way they have done up their home.
Prime real estate property, Worli
Omkar 1973 is a project of three cylindrical lux towers with more than 70 floors each. Anushka and Virat have purchased a 4bhk apartment in tower C, which is the plushest of the three.  They have an unrestricted view of the Arabian sea and a birds-eye view of Mumbai city. Hirsh Bedner Associates from the UK have been in charge of interiors and LDA Design provided the architecture. A lot of known designers and brands have been approached for the Omkar 1973 project, which gives it a world-class appeal.  
The three towers will have two 81 floor towers and one 76 floors tower and are going to be the tallest buildings in Mumbai. The project will have 400-plus sky bungalows, ranging from 2,500 sq. ft. to 18,200 sq. ft. area, to be completed in December of this year. Before moving into their new home, Anushka and Virat have rented a 2000 sq ft apartment at Raheja Towers for a cool 15lakhs per month.
Worli has over the years become a real estate haven for celebrities and the uber-rich, the beautiful seafront view has made homes here more sought-after than Napensea road and Malabar Hills. Since the construction is new, Worli has modern sky-scrapers that allow for extra-spacious homes. With the Bandra-Worli Sealink, metro line, and connectivity to Mumbai city, Worli real estate is one of the most expensive in the country. INR 60,987 per sq. ft is the starting rate at Worli for real estate properties.
The neighbourhood:
Cricketer Yuvraaj Singh has also booked an apartment in Omkar 1973 for a whopping 64CR, making him one of the biggest spenders for real estate in Worli. Abhishek Bachchan and Akshay Kumar have recently bought properties in Worli as well. Most high-end properties in Worli fall in the range of 20-40CR but the lavish lifestyle they offer is unmatched.  The redevelopment opportunities, as well as new land parcels, have allowed Worli to fulfil the gap in the luxurious real estate market in mumbai.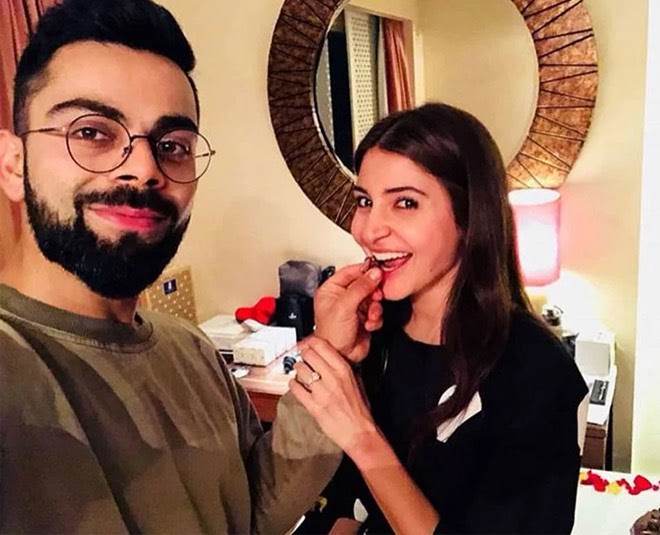 Real estate in Mumbai is one of the most expensive in the world with celebrity homes in Juhu, Bandra, Andheri, and now Worli. Worli is well connected to the south side which eases transport for film stars residing here.
Anushka and Virat are truly a power couple, both of them have successful careers that make them such a great pair.